Celebrate Mid-Autumn Festival with the best mooncakes in town
The Mid-Autumn Festival means coming together with family and relatives in reunion, and also—mooncakes. While the classics will always remain as fail-safes, this year we are nowhere short of new and innovative flavours as brands get more bold and experimental. From JW Marriott's whisky-spiked mooncakes to Regent Singapore's bird's nest snow skins, check out the best of this year, eat to your heart's content and have a very Happy Mid-Autumn Festival.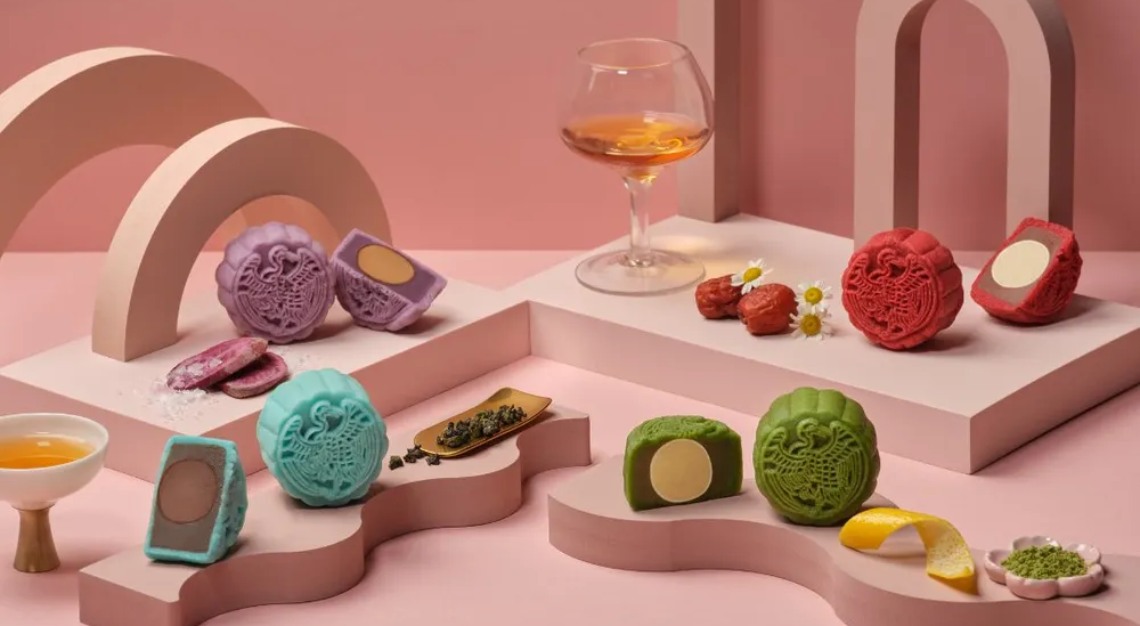 JW Marriott
From innovative flavours to gift boxes that can double as tea stands and trays, JW Marriott sure knows how to celebrate tradition in style. The Mini Snow Skin Mooncakes Medley (S$88) of eight, consisting of four flavours and a tin of tieguanyin tea, is something to look out for this season. This includes the delicate Lemon Truffle with Green Tea Lotus and Royal Salute Caramel Sea Salt Truffle with Honey Purple Potato, which is best washed down with the tieguanyin, which contains fat-burning qualities if you can believe it. 
Available for delivery and collection until 10 September 2022. Order here.
JW Marriott Hotel Singapore South Beach
30 Beach Road
Nicoll Highway
Singapore 189763
Tel: +65 6818 1888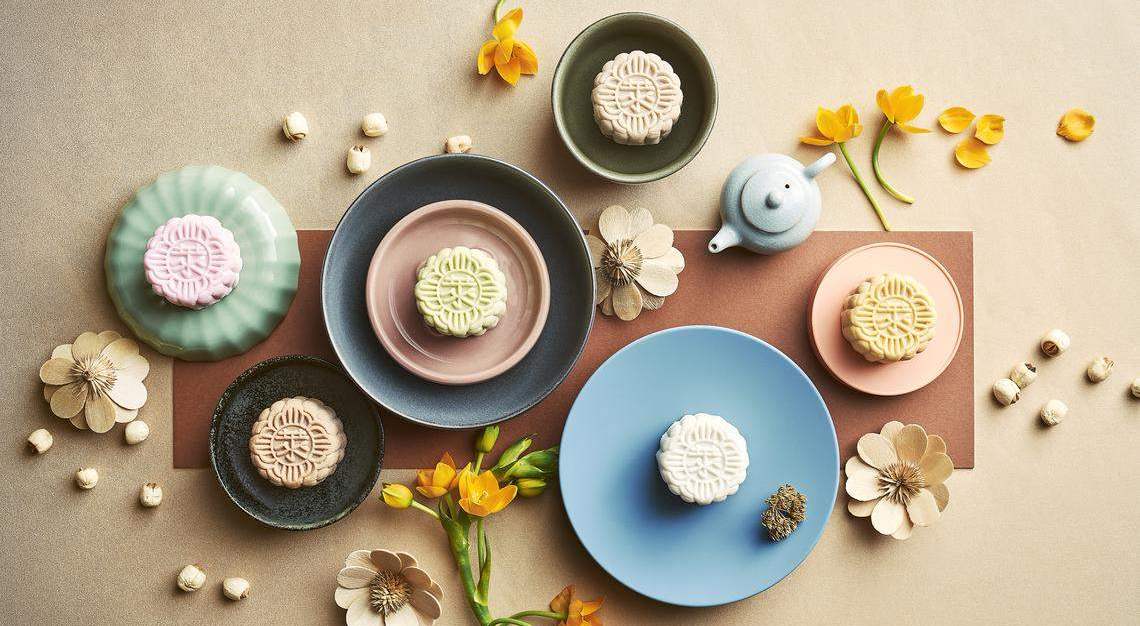 Raffles Singapore
Raffles' mooncakes are as pleasing to the eye as much as they are the palate. All in light, pastel hues, each box of elegant snow skins makes for an excellent gift. 
Look forward to the Yuzu and Osmanthus Snow Skin, the Earl Grey Tea and Pearl Snow Skin, reminiscent of creamy Hong Kong milk tea, and the newly introduced Baileys Chocolate Truffle Snow Skin—all priced at S$86 for a box of eight. For a more classic spin, opt for the Signature Champagne Truffle Snow Skin (S$88). But for something a little more fun, the exclusive Brass Lion Butterfly Pea Gin with Pandan and Lemongrass Snow Skin is a nice surprise on the tongue; the heady Butterfly Pea Gin core complements the distinctive lemongrass lotus paste, while the pandan really comes through in the skin.
Reserve your mooncakes from now till 21 August 2022 here.
Raffles Singapore
1 Beach Rd
Singapore 189673
Tel: +65 6337 1886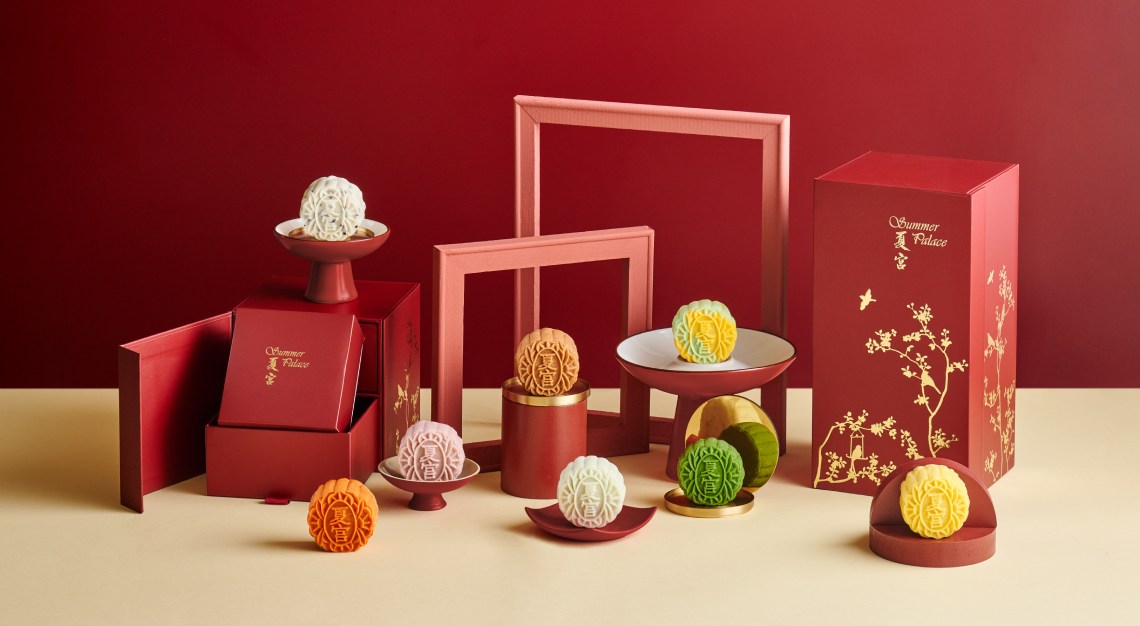 Regent Singapore
If you know Regent Singapore, you'd know that it takes its food seriously, and one-Michelin-starred Summer Palace is hardly a letdown. Best known for classic Cantonese cuisine, it's also popular for its mooncakes, and this year, its iconic gift box returns with classic snow skin flavours—think the Signature Black Sesame Paste and White Lotus Paste with Yolk and Melon Seeds. And if you're keen to venture out of classic, consider the Roselle and Wolfberries, interspersed with puffed rice brittle for texture contrast, or the Ricotta Seirass and Amalfi Lemon, courtesy of its Italian restaurant Basilico.
Enjoy any combination of eight snow skin flavours at S$92, or for something a little more extravagant, order the Luxury Bird's Nest and Gold Leaf Tea Set (S$398), which will get you eight mini Bird's Nest and Golf Leaf Snow Skin Mooncakes, a tea pot with gold-rimmed teacups, Anxi guan yin king and aged pu'er tea.
Order here. Enjoy 25 per cent off four-piece baked and eight-piece snow skin mooncakes until 7 August 2022, or 15 per cent off from 8 August to 10 September 2022.
Summer Palace
1 Cuscaden Road
Level 3 Regent Singapore
Singapore 249715
Tel: +65 6725 3288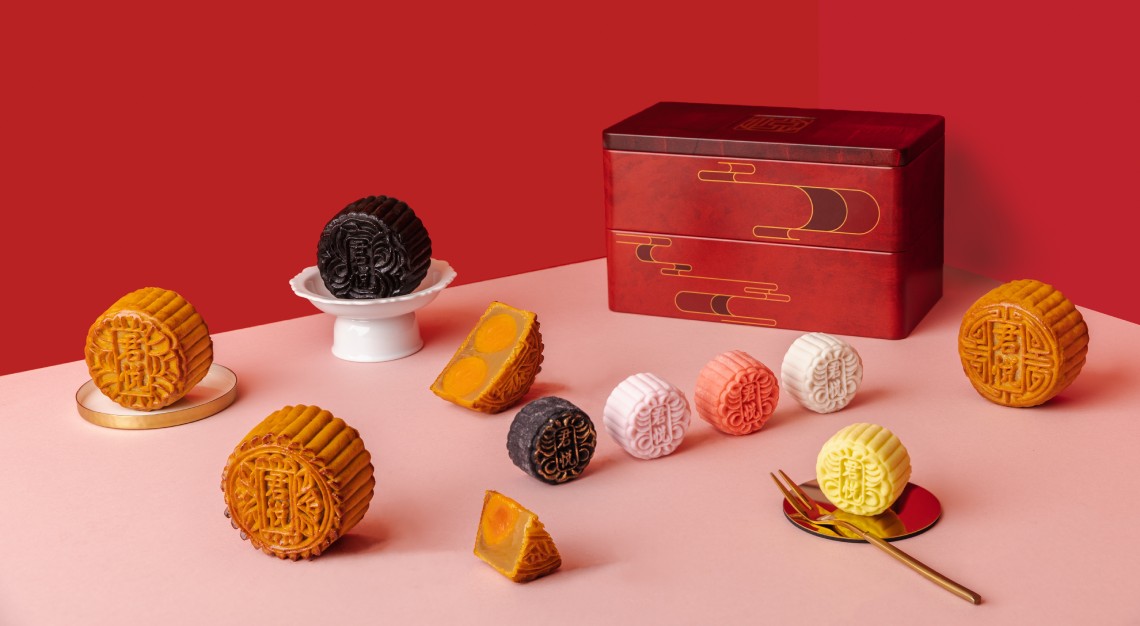 Grand Hyatt
For a refined and elegant selection of both baked and snow skin mooncakes, the Grand Hyatt Singapore would be your best bet. We recommend the Mao Shan Wang Durian Snow Skin, which comes as a box of eight (S$90), or the new Baked Orange Lotus with Double Yolk and Melon Seeds, a traditional lotus paste version that's readily available as a box of four (S$80). 
Order online here for collection between 1 and 31 August 2022.
Grand Hyatt
10 Scotts Road
Singapore 228211
Tel: +65 6738 1234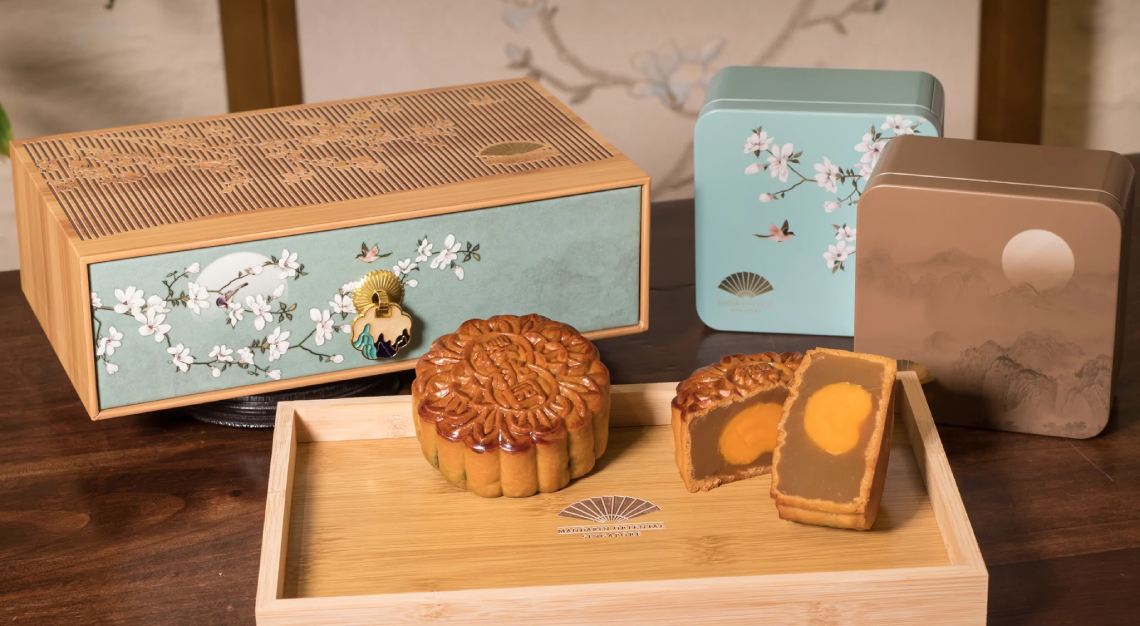 Mandarin Oriental
Looking to treat yourself with caution? Look no further than Mandarin Oriental's series of Low-Sugar Silver Lotus Paste classics, baked with single or double yolk (starts at S$82 for a box of four). But if you're not, not to worry. Indulge in the locally inspired baked Chestnut with Taro Coconut or the assortment of eight mini snow skin mooncakes (S$82), which features new flavours such as the Tangerine with Melon Seed and Black Sesame with Roasted Walnut.
Available for delivery and collection from 3 August till 10 September 2022, make your order here.
Mandarin Oriental
5 Raffles Ave, Marina Square
Singapore 039797
Tel: +65 6338 0066