To bring the passion for craftsmanship to life, we invited Piaget and Proof & Company to host an intimate get-together for our Thought Leaders and friends
A lot of things are chiefly made for utility. Though practical, they don't normally trigger any kind of emotional response. If there is love, the feeling is fleeting, and if there isn't, only indifference remains. Why is this the case? It can only be because they are not made with passion.
Few have a passion for craftsmanship like Piaget and Diplomático Rum – the latter brought to Singapore by Proof & Company. The motto to "always do better than necessary" permeates the brand of Piaget and has paved the way to its success in creating extremely precise and ultra-thin watches. Diplomático, similarly, wouldn't be yielding some of the world's best rums if not for its pursuit of perfection. Its master rum makers combine modern and traditional distillation methods for the sake of great rum that will satisfy even the most demanding palates.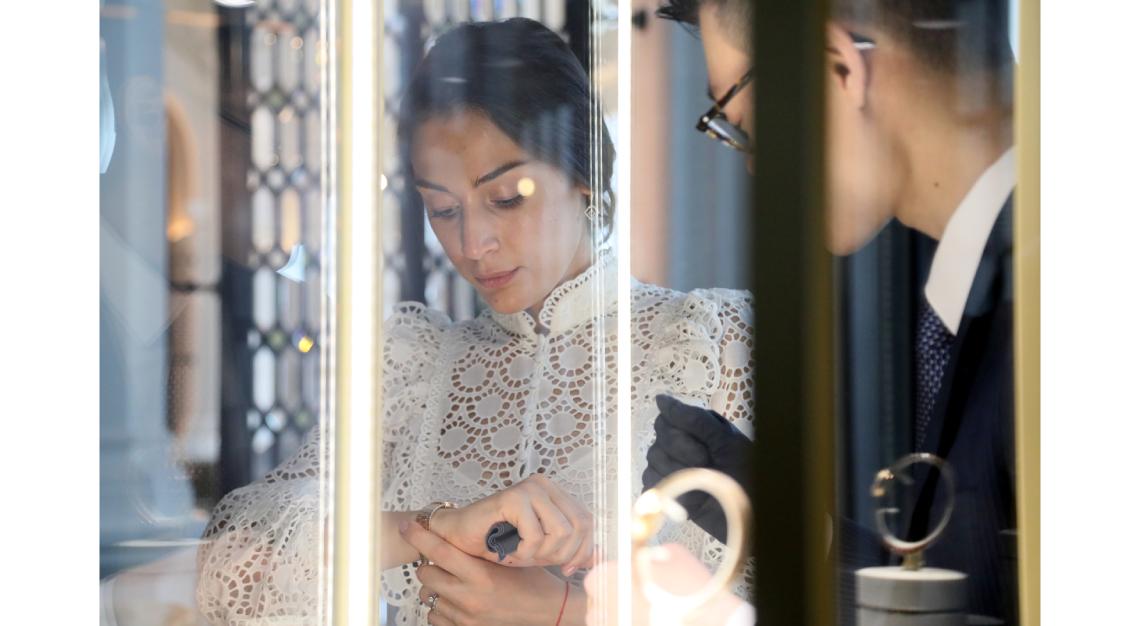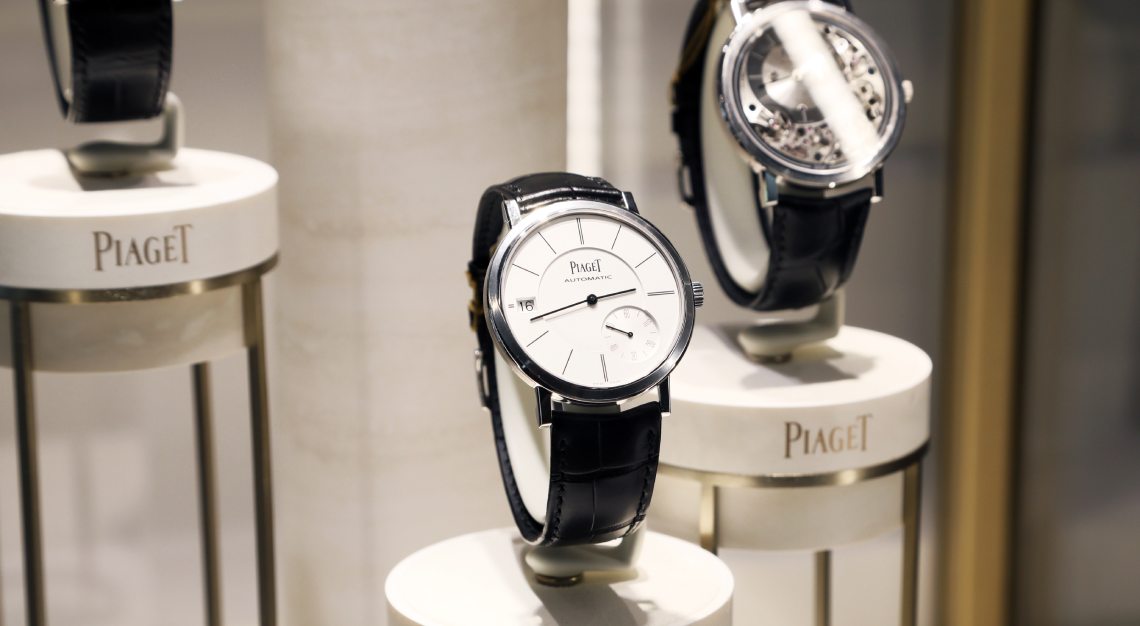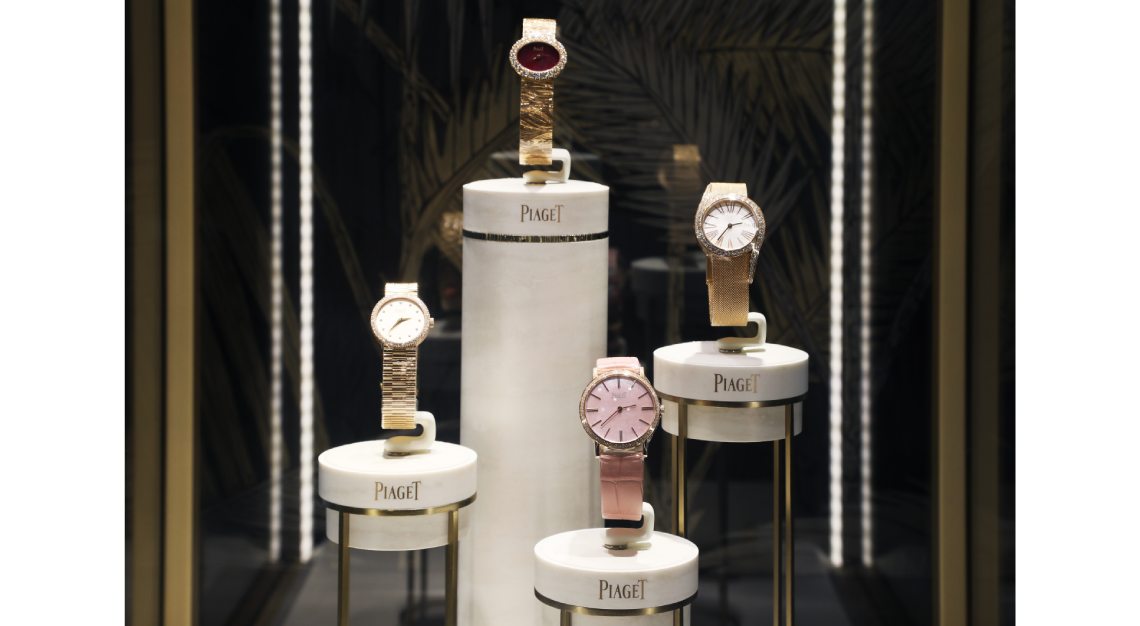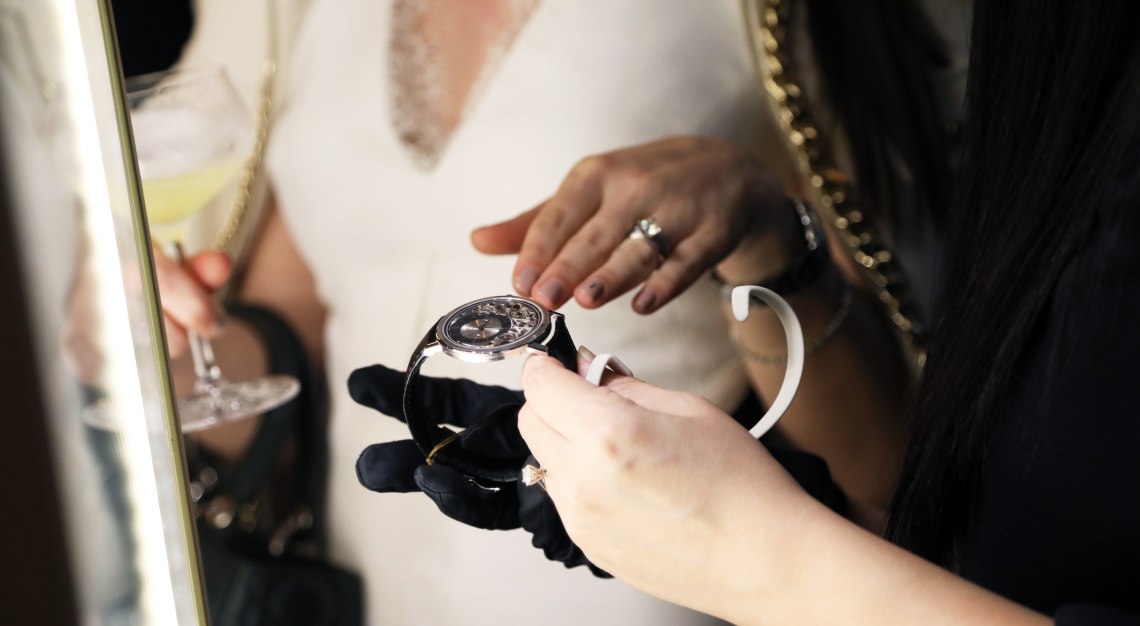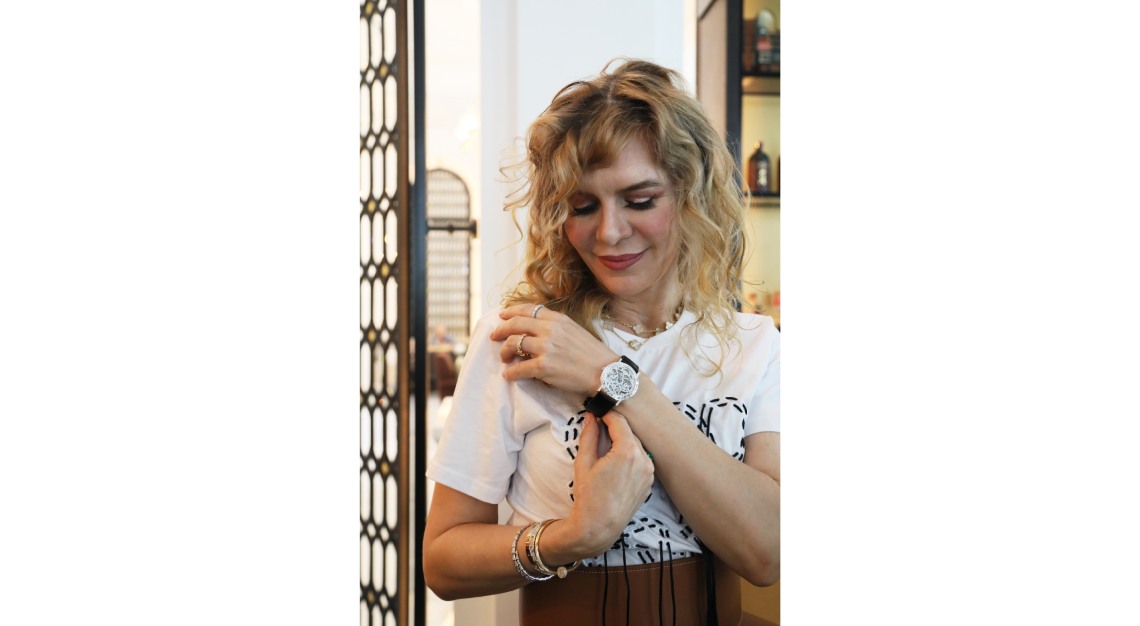 Great minds think alike, and in a bid to bring this shared passion to life, we invited both brands to host an intimate get-together of cocktails, good fun and great conversation. This happened on a Thursday afternoon in January, and at none other than the Writers Bar, a sophisticated watering hole at the Raffles Hotel. With its sleek brass bar counter, giant chandelier and list of solid cocktails, the bar oozes history and a sense of place, paying tribute to the many famous authors who have stayed at the hotel through the years.
Guests included our Robb Report Thought Leaders and other friends, who were each welcomed with a cocktail. The Diplomático Planas rum-based tipple – shaken with coconut sugar, pineapple juice and citrus – was what Diplomático's brand ambassador Peter Chua deemed the "love child of a daiquiri and a piña colada". In other words, simple, cool and refreshing, and the perfect mid-afternoon drink.
Once introductions were made by both Piaget and Robb Report Singapore, the floor was all Chua's. The brand ambassador (jointly appointed by Diplomático and Proof & Company) and accomplished bartender gave a mini crash course on the complexities of rum. We learned that unlike Scotch, rum's a lawless liquor that's distilled from sugarcane molasses. Although often dark in colour, the spirit can also be found as a colourless expression, but that doesn't mean unaged or uninteresting.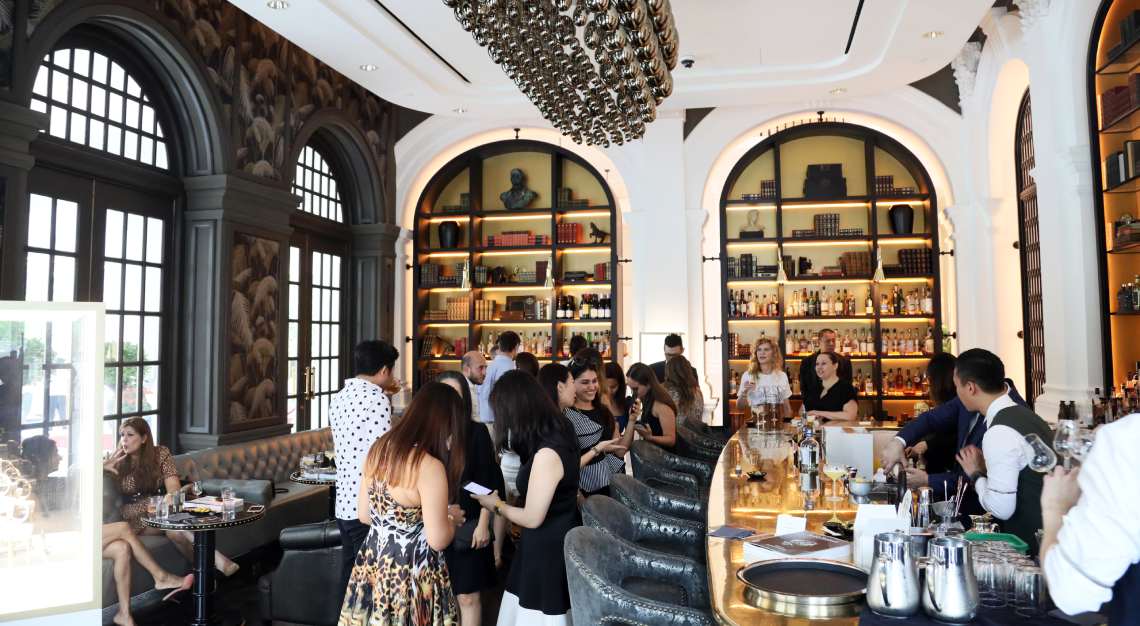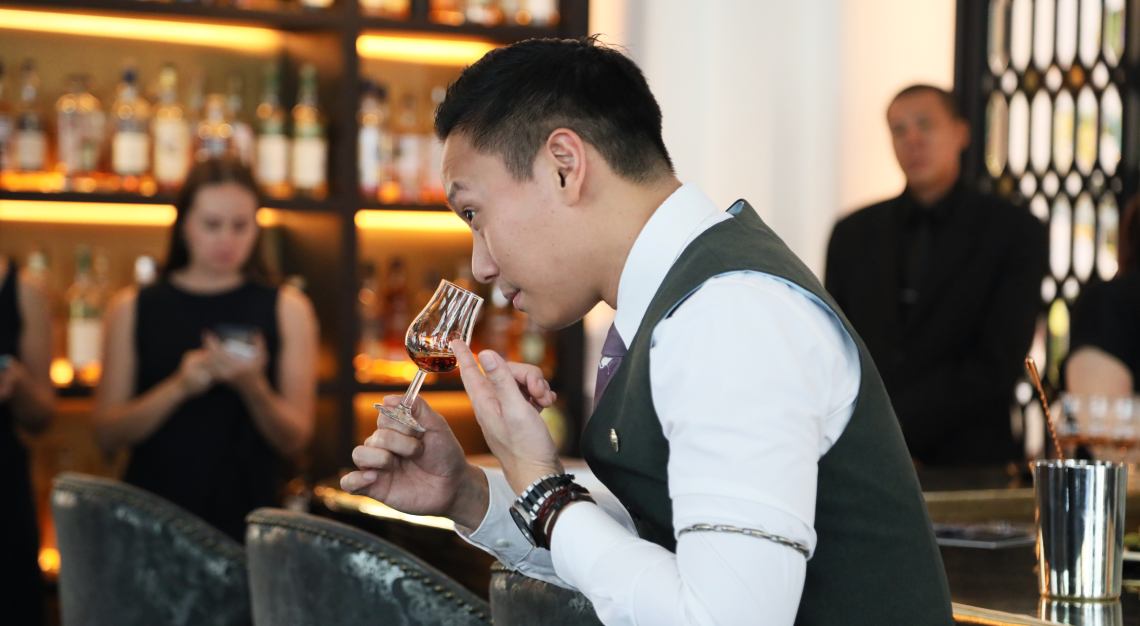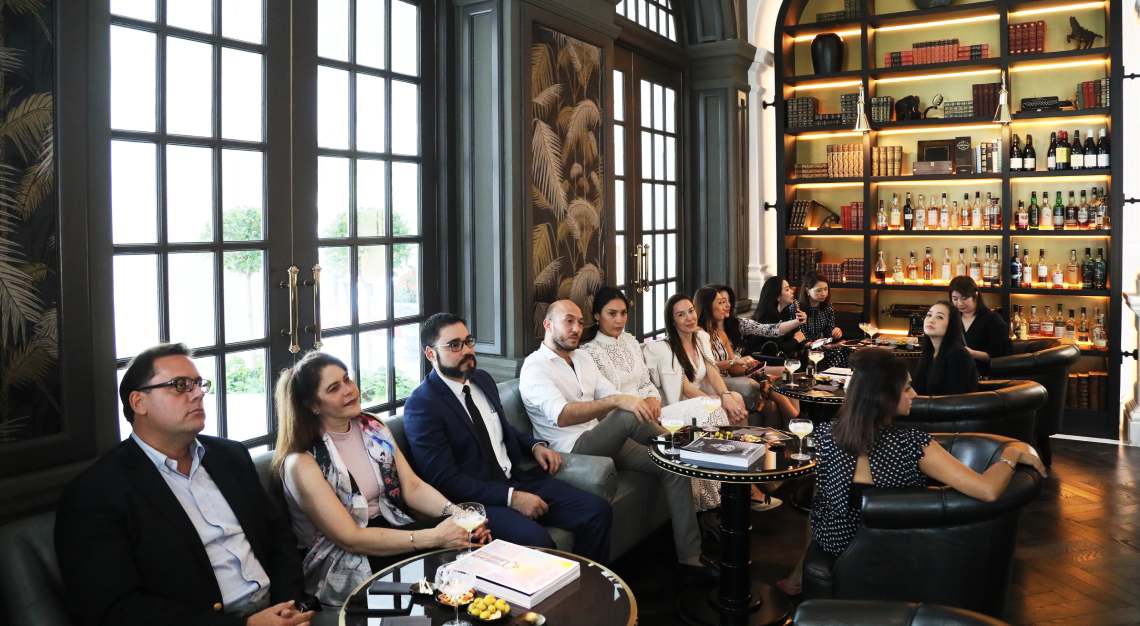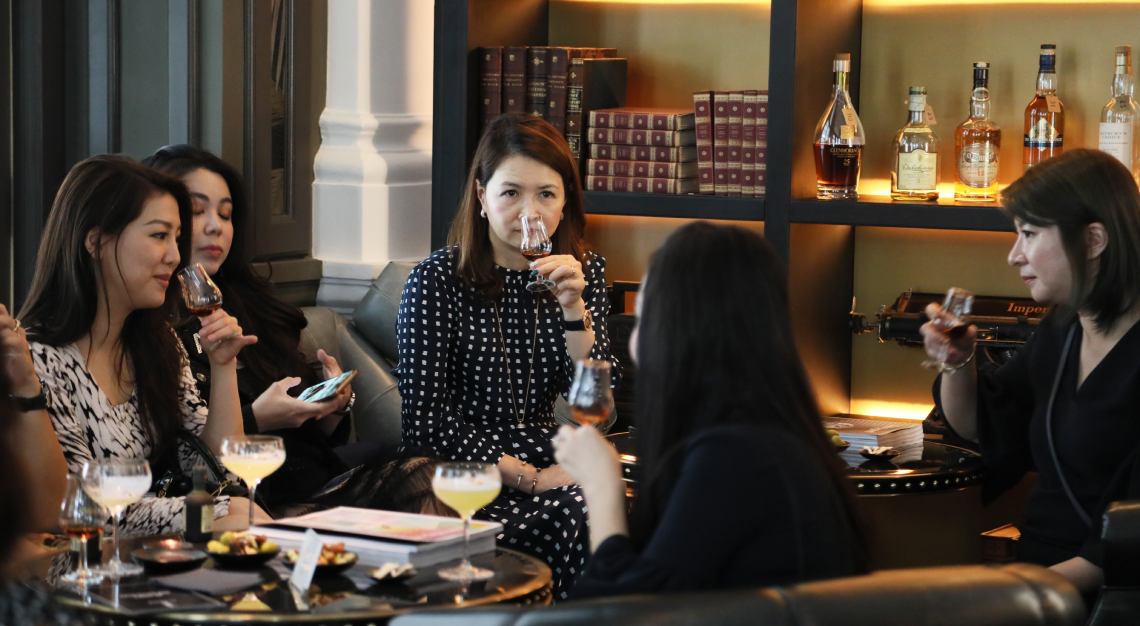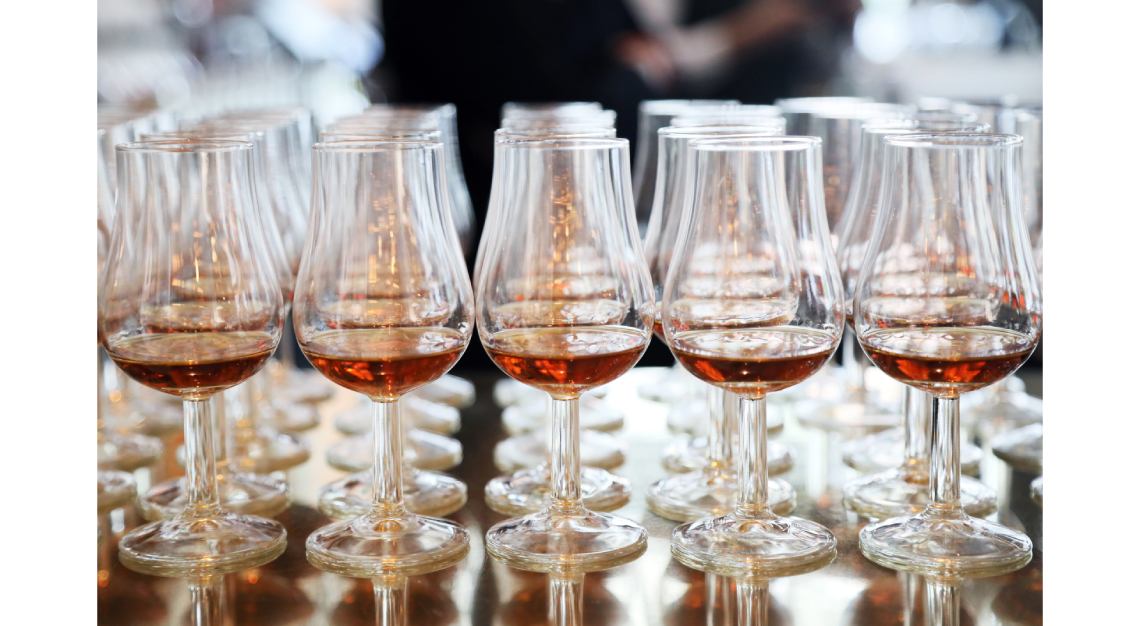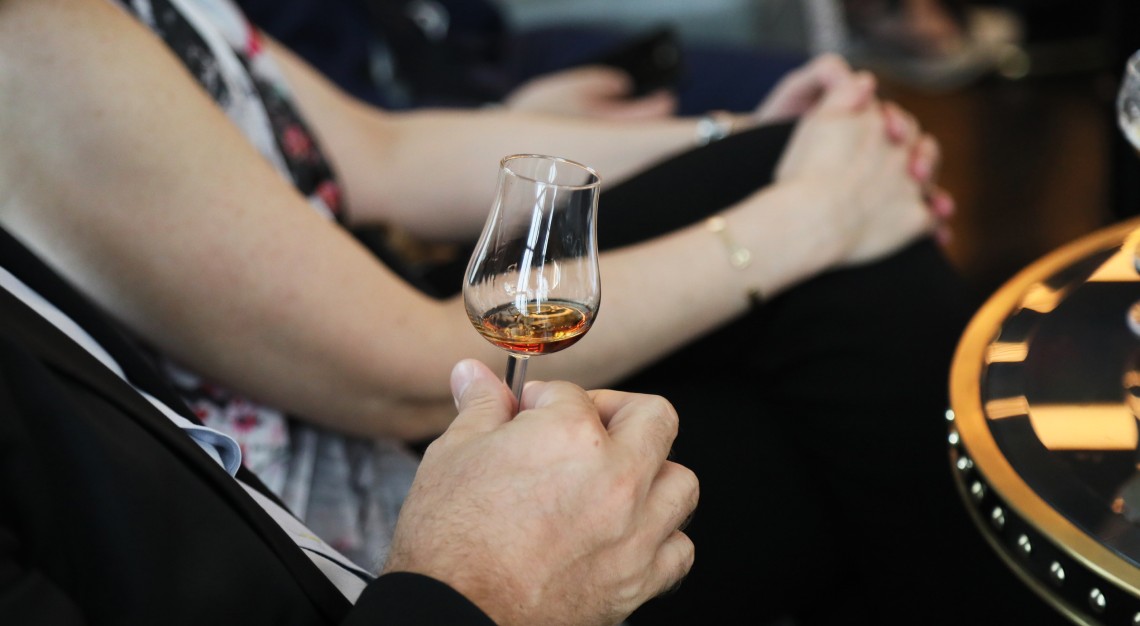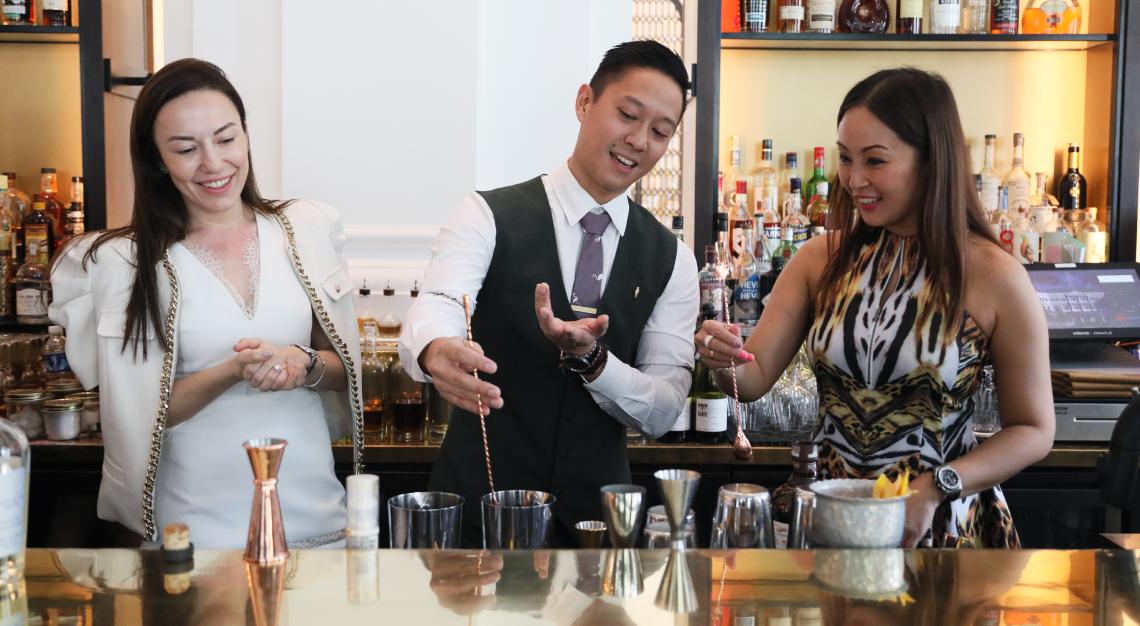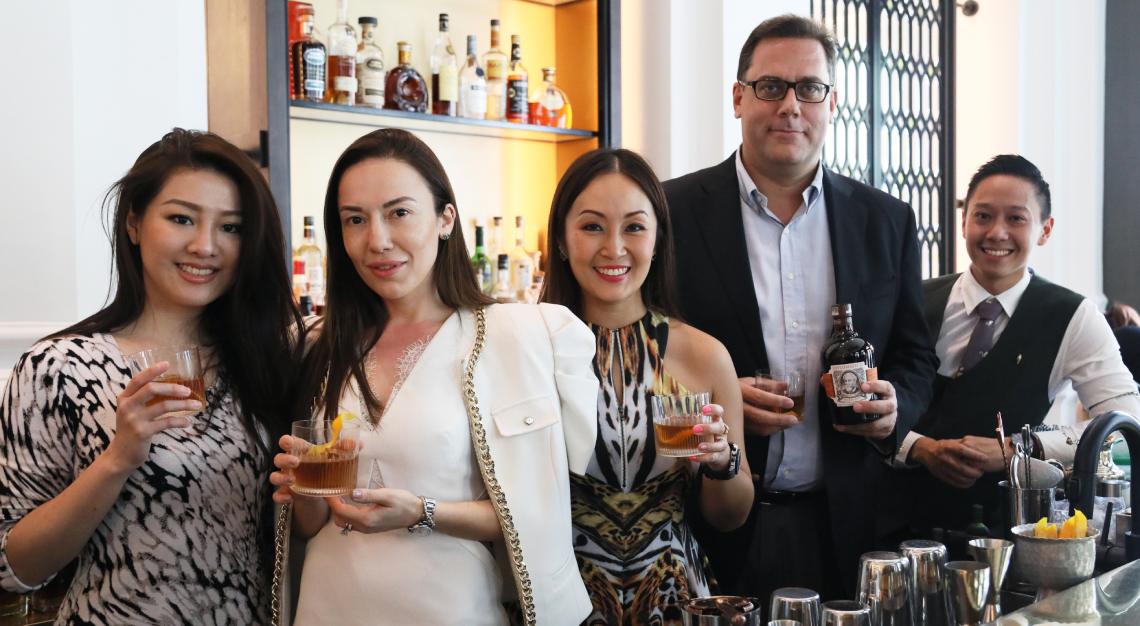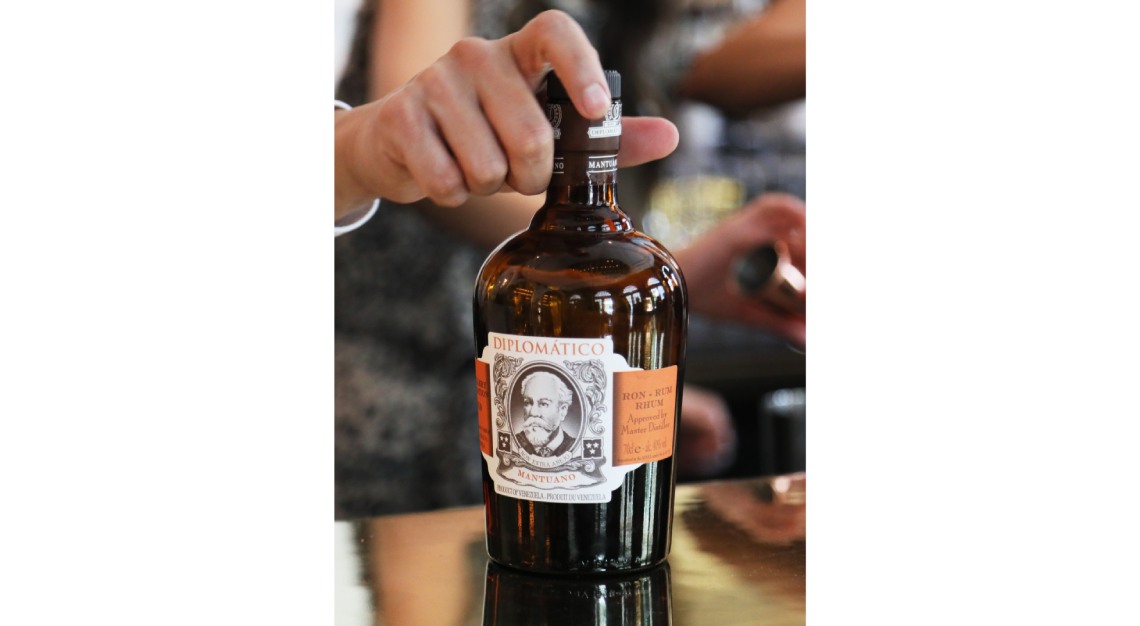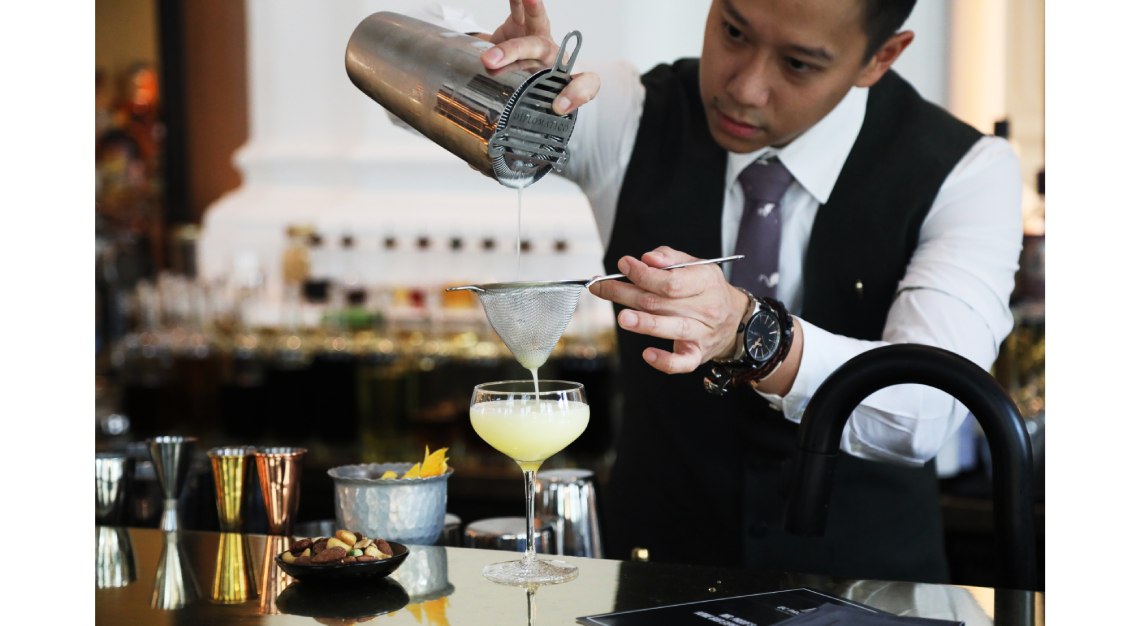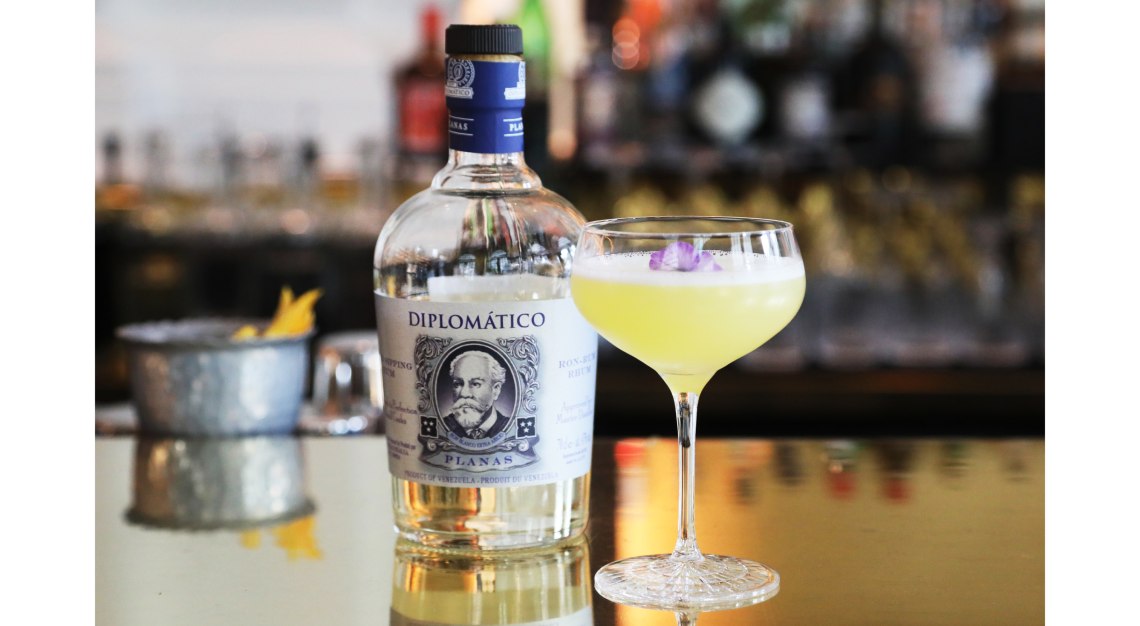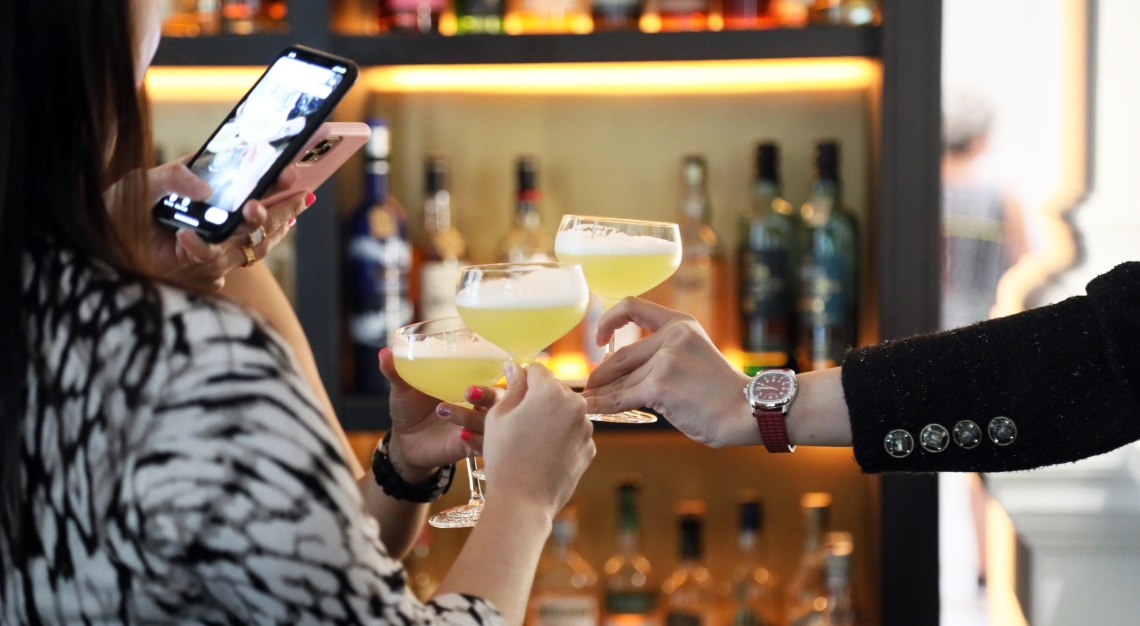 The crowd was also quizzed on their knowledge of the 'old fashioned', a favourite classic cocktail. What goes in it? What makes an old fashioned an old fashioned?
A rum taste test and a few good guesses later, guests were invited to make Chua's version of an old fashioned. What would usually involve bourbon, bitters, sugar and water was given the Diplomático twist and a playful name – the Emperador Gold Fashioned. The drink is comprised of a splash of Angostura bitters, a dash of chocolate bitters, apple cider reduction syrup, a good pour of Diplomático Mantuano – a blend of column still, batch kettle and pot still rums that's as fantastic in a cocktail as it is neat – topped with gold flakes. All it takes is a good stir, and little did one know; there's more to stirring a cocktail than meets the eye. There's a proper way to hold the bar spoon (read: use only your thumb and first two fingers), and you've got to keep the stirring smooth and steady, unlike mixing cake batter. But pedantry aside, most importantly, people had fun – from going behind the bar to play mixologist to sporting Piaget timepieces on their wrists.
Be it rum, a watch or a four-ingredient cocktail, they are all great examples of commitment to craftsmanship. Every detail has been carefully considered, and they are the reason why a sum of various parts is better than holding the fort alone. They are all works of art, and we at Robb Report Singapore will always appreciate that.