Our guests at the Robb Report CEO Dinner were some of the first to experience the cuisine at Raffles Hotel's La Dame de Pic
How many Michelin-starred chefs can you name? How many of these are female? Chances are – unless you're a gastronomic savant – you'd be hard-pressed to name one. Not surprising, since the proportion of female Michelin-starred chefs to their male counterparts can be rather polarising.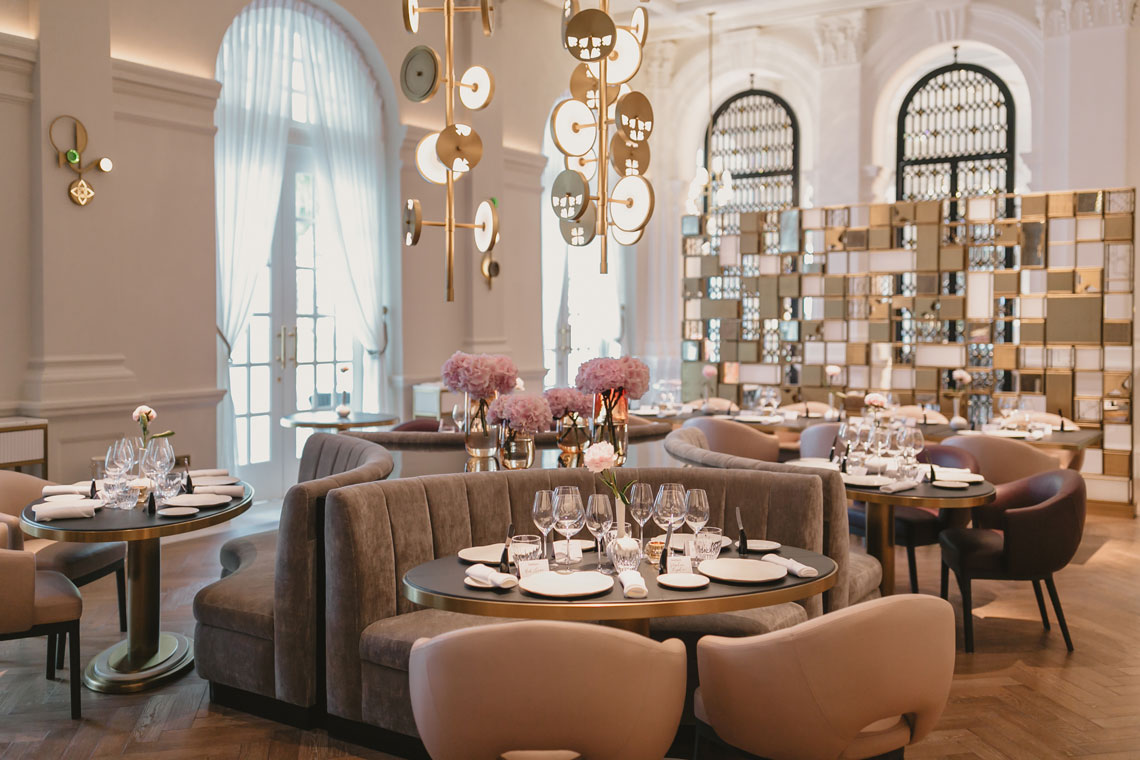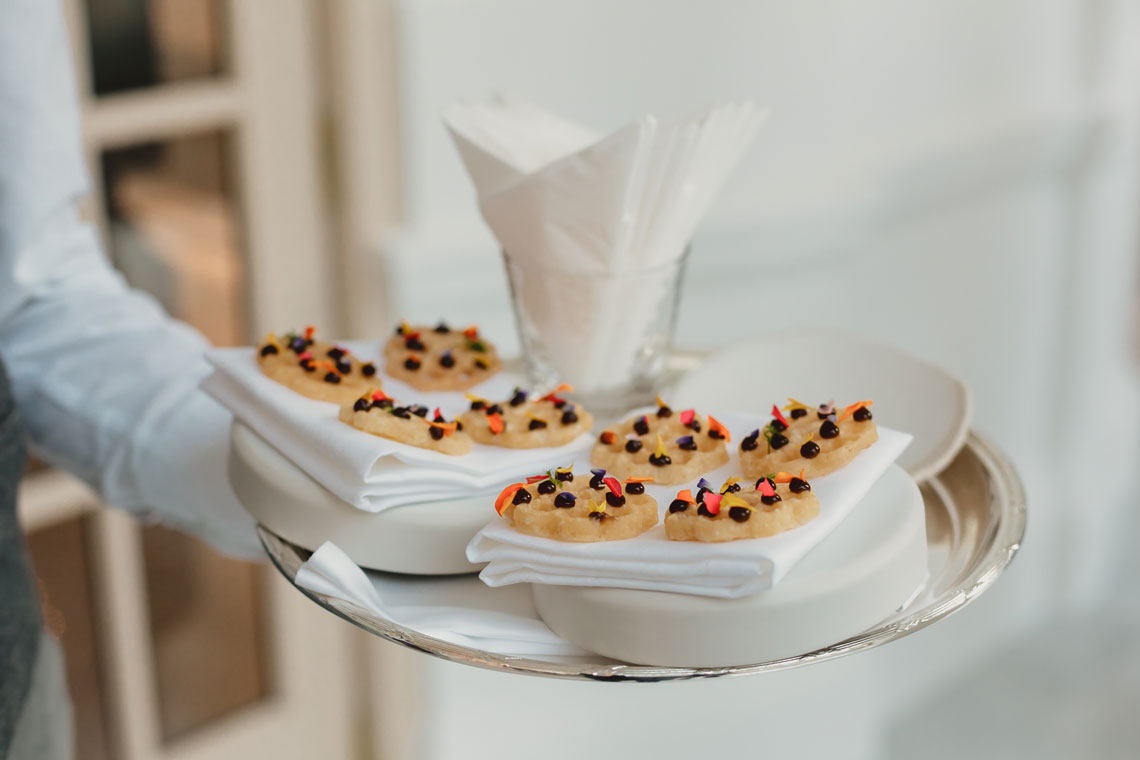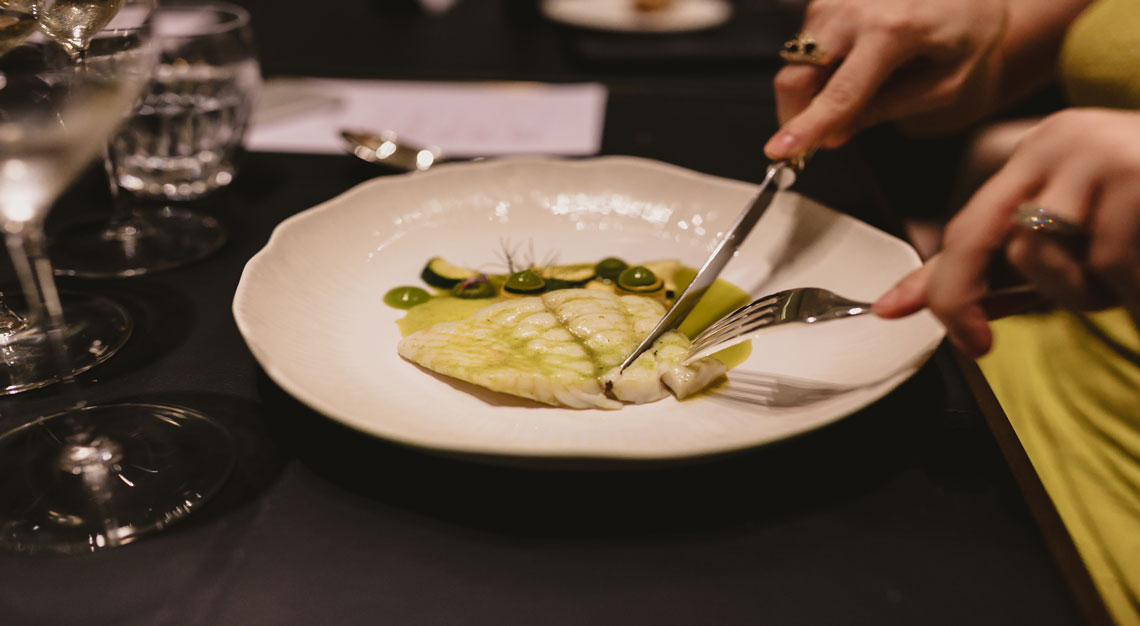 Singapore has welcomed its first female Michelin-starred chef, Anne-Sophie Pic, who recently opened her first Asian outpost at the newly renovated Raffles Hotel Singapore. With seven stars acquired at her establishments in Valence, Paris and Lausanne, Pic also boasts the accolade of Best Female Chef by the World's Best Restaurants awards in 2011.
While we're still waiting for Raffles Hotel to officially open its doors this August, Robb Report Singapore played host to 30 of our friends at La Dame de Pic on a balmy Thursday evening early this month for our regular CEO Dinner series. The group was among the first few guests to be invited to view the elegant premises and to relish the French gastronomic experience curated by Pic.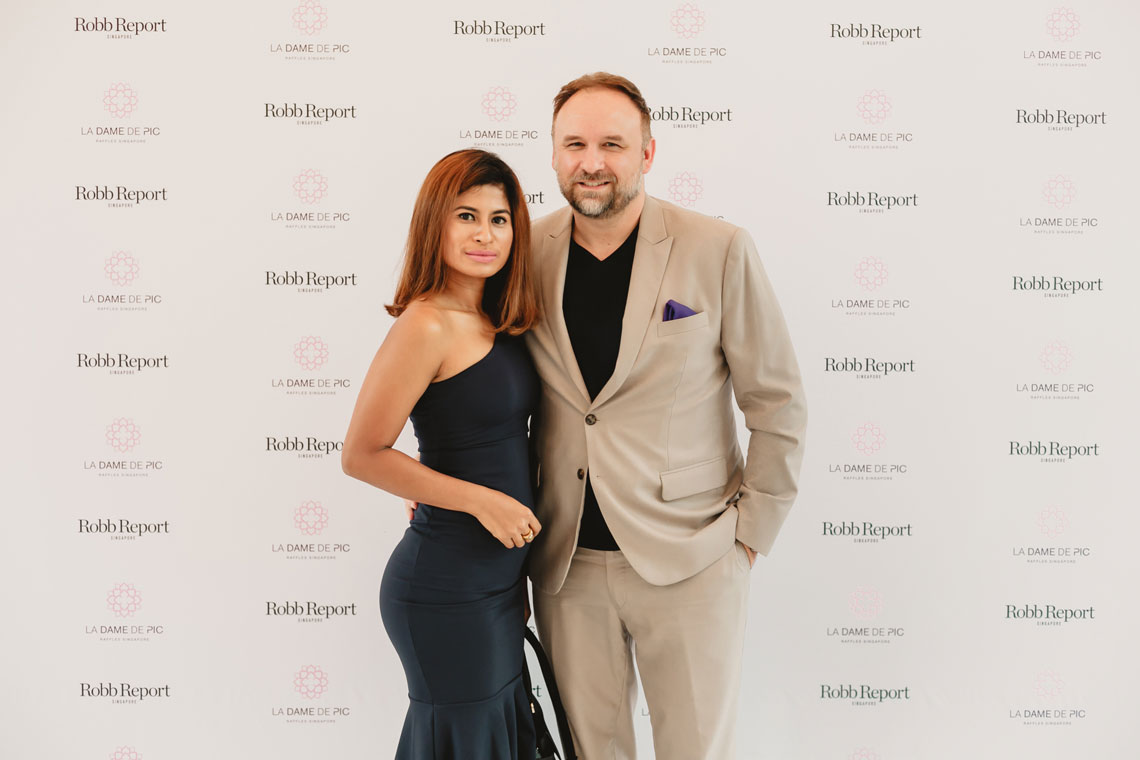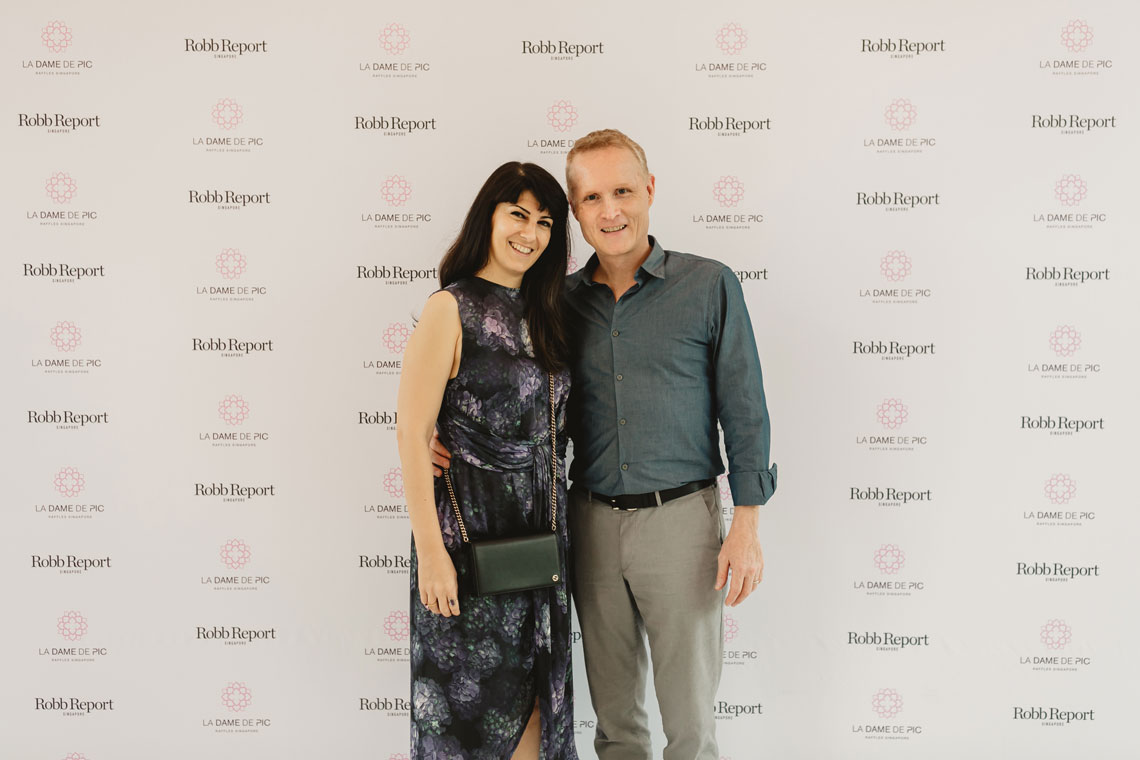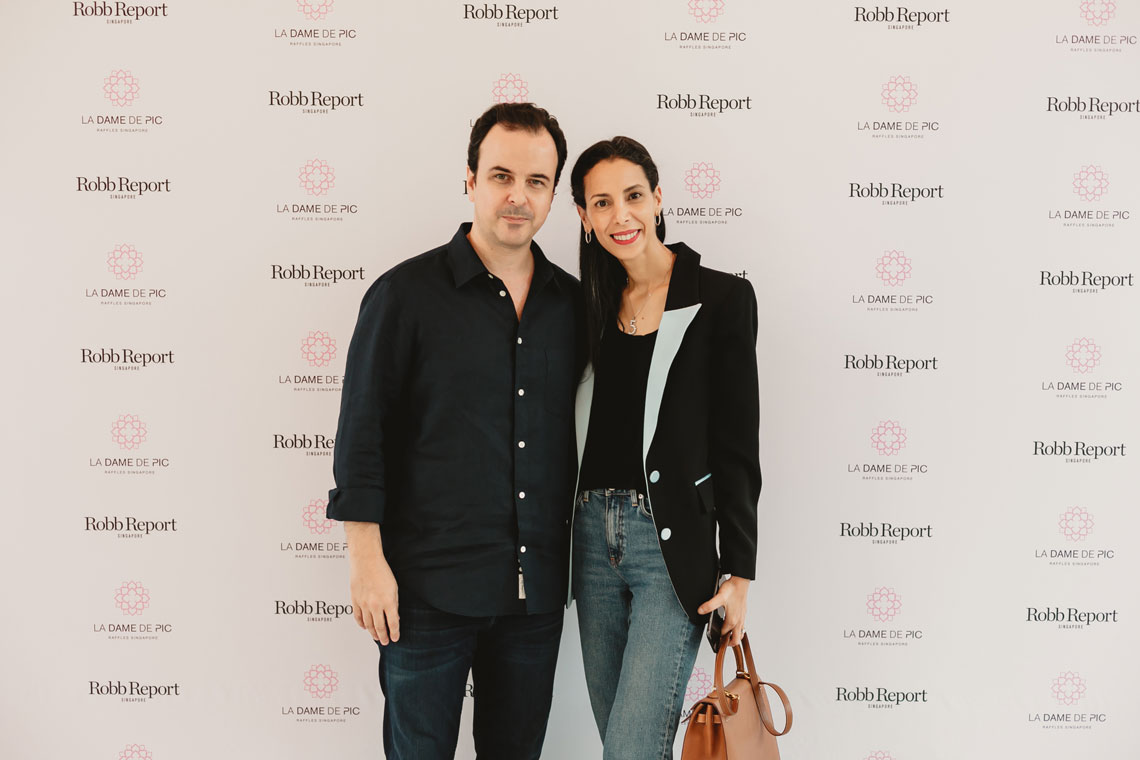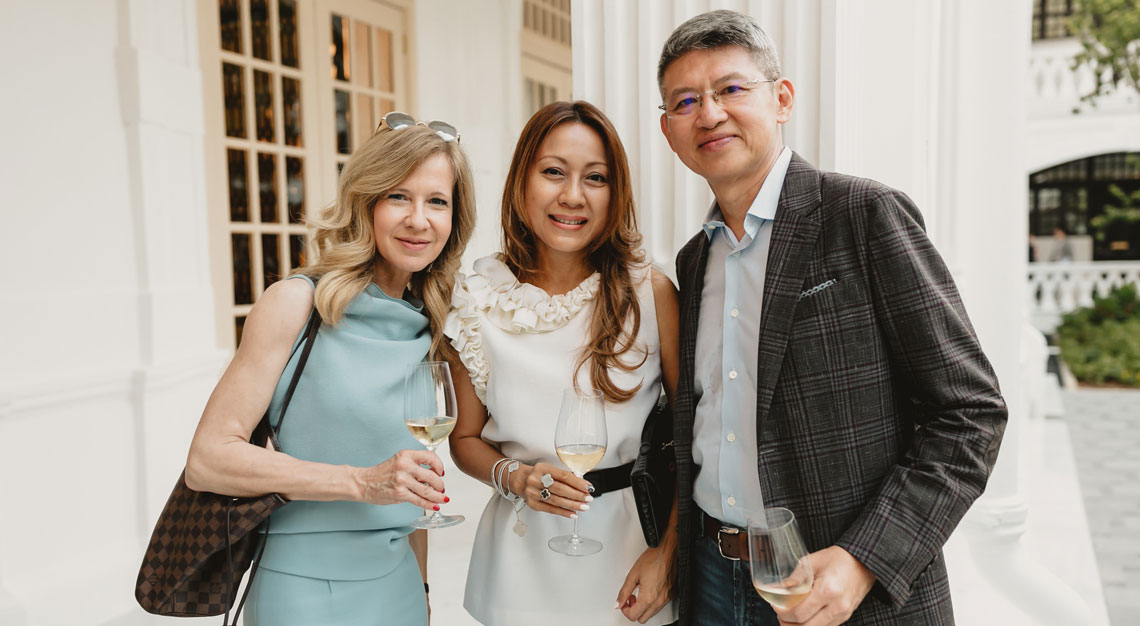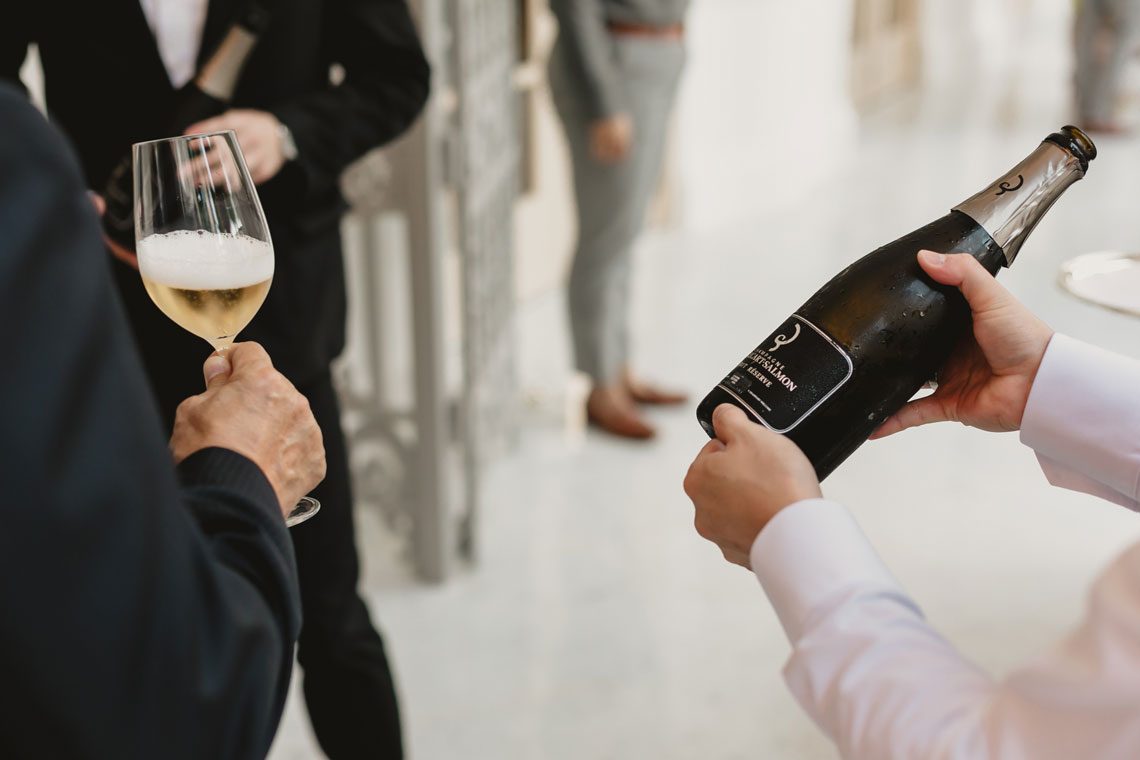 Following a cocktail session at the courtyard of the hotel, the group adjourned to the intimate space. President of Indochine Media Michael von Schlippe kicked off the dinner with his signature wit and humour, urging guests to sit back, relax and enjoy the meal. Guests such as our Robb Report Thought Leaders Marcus John, CEO of Sports Capital Advisors and Carolyn Kan, founder of Carrie K, enjoyed the evening with old friends and new, over conversations that spanned travel, business, food and more.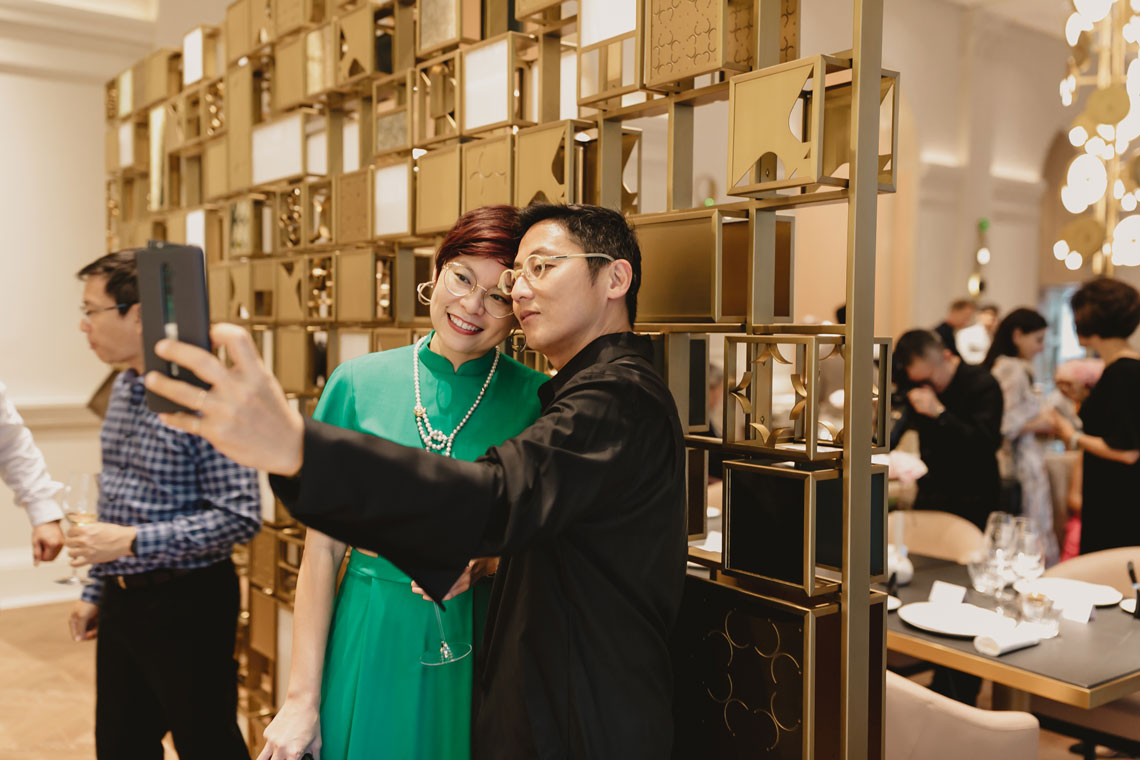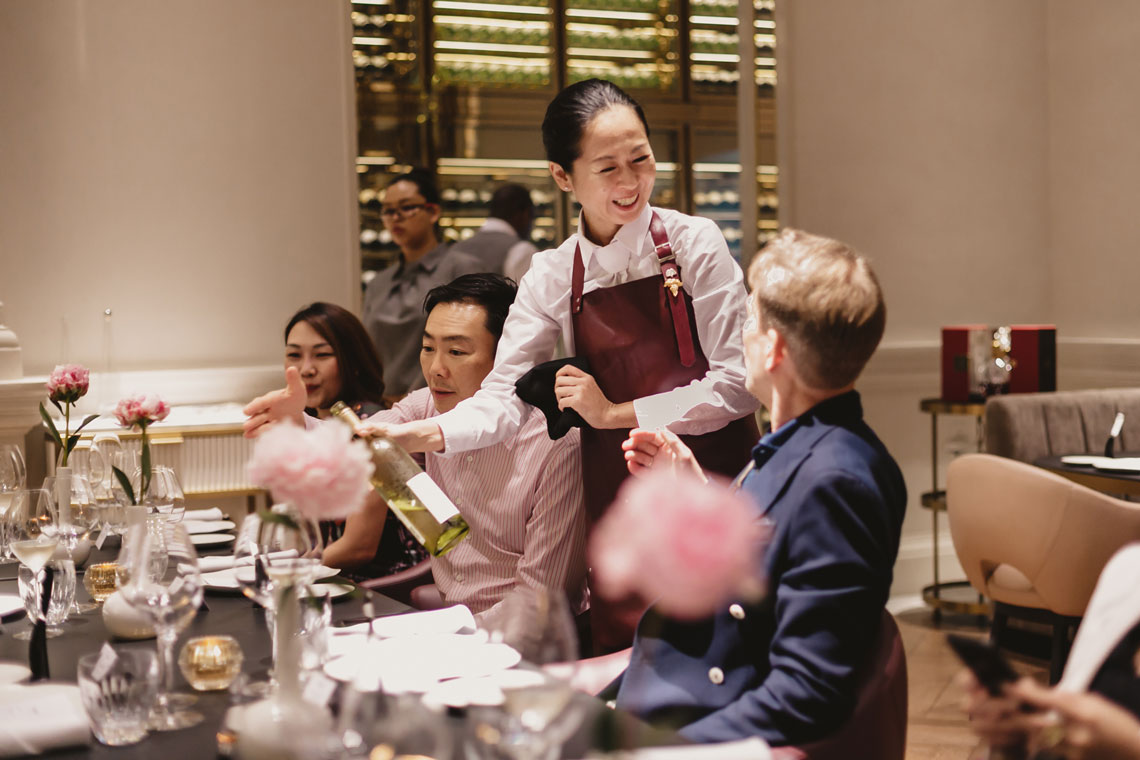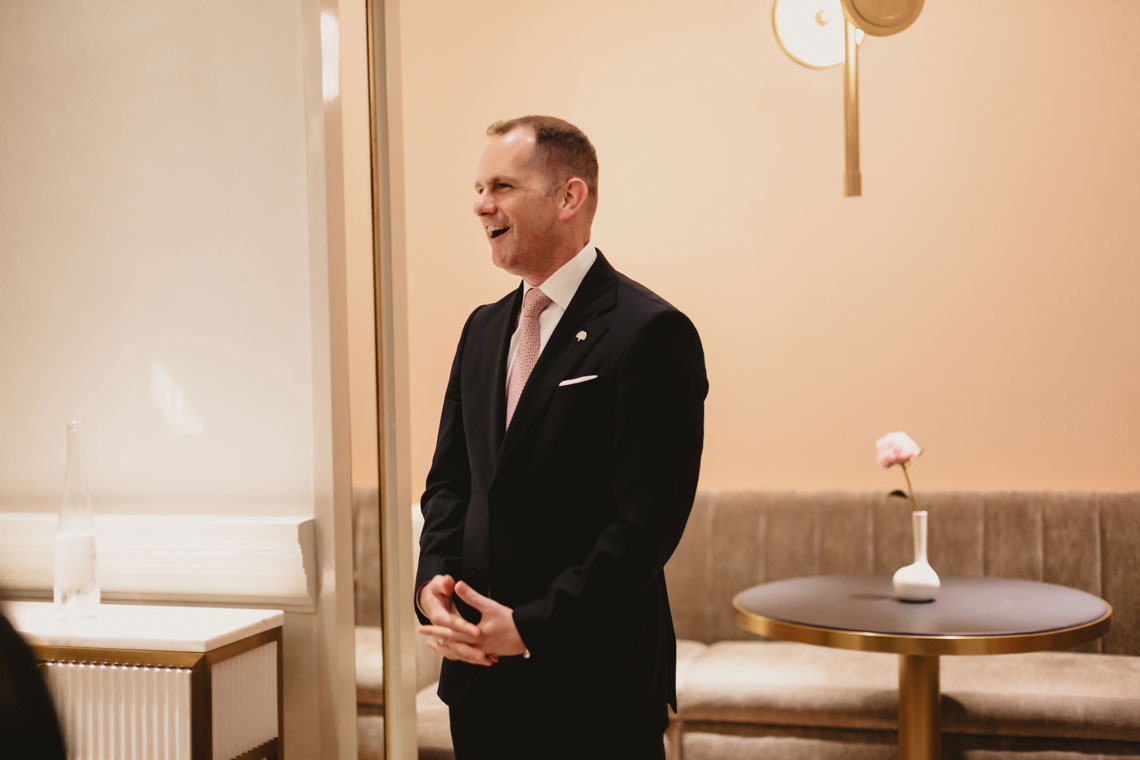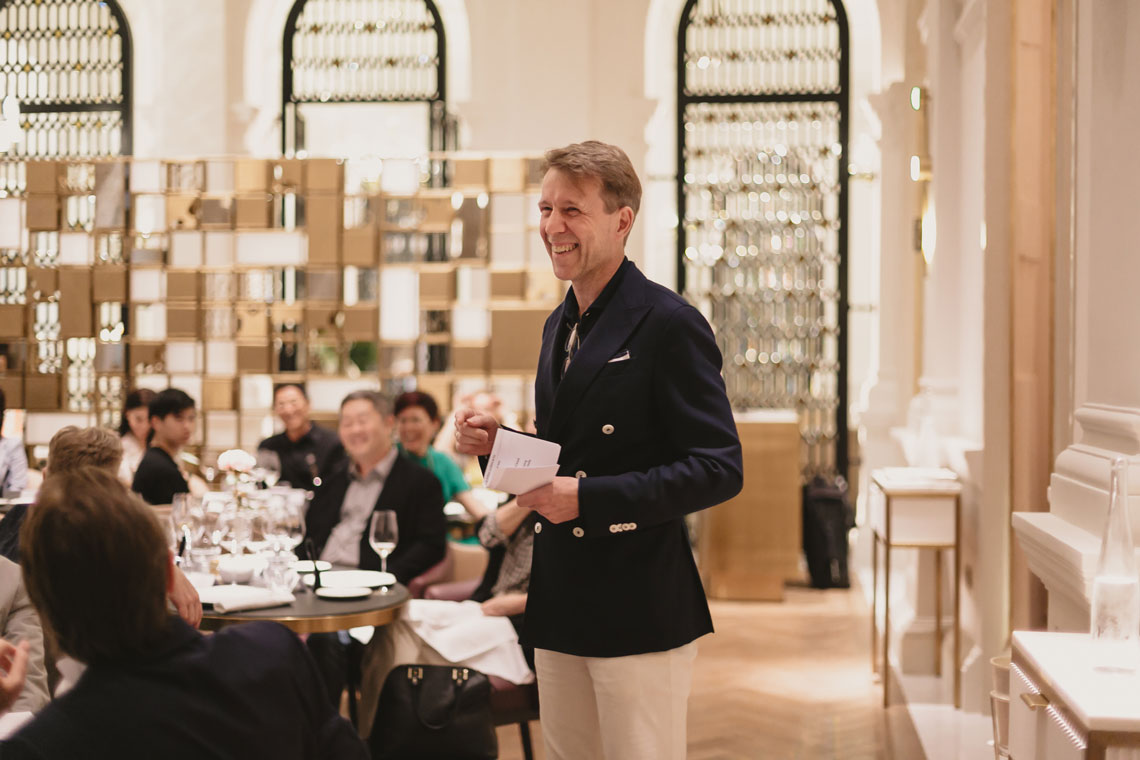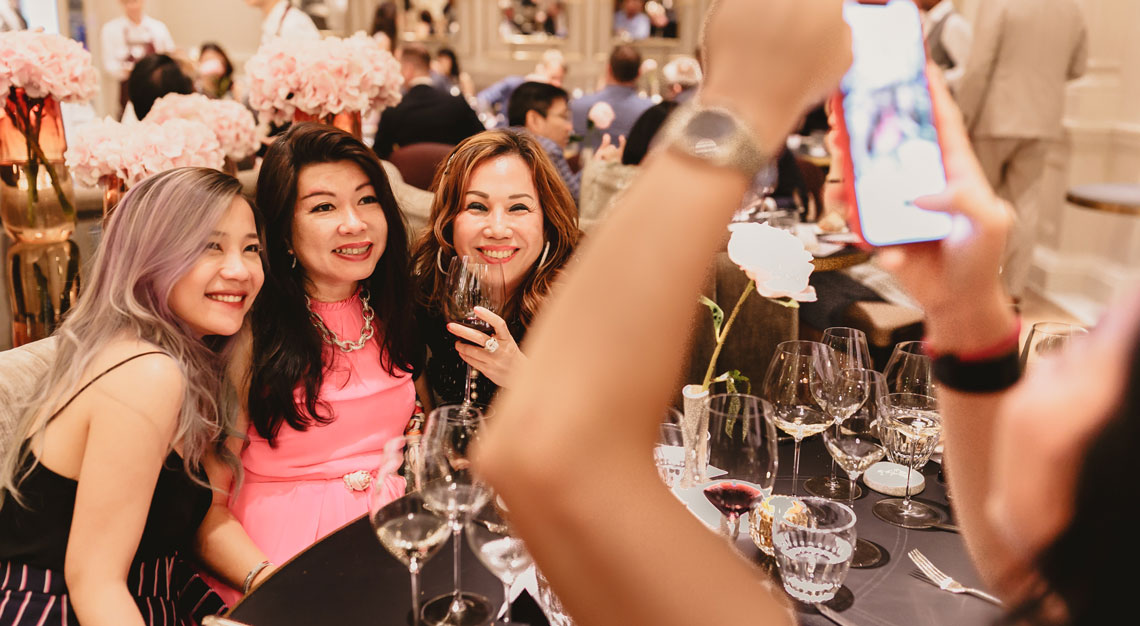 Bathed in pastel shades of pink and light grey, the restaurant is infused with a host of feminine touches. Being the daughter of the late French chef Jacques Pic, Pic was thrust into the role of a head chef at the early age of 23, following his death.
In the beginning, she reveals taking a "masculine" approach to the job, hiding her femininity behind the guise of a chef. It is only in recent years that she's embraced the differences that her gender brings, and this can be seen in the experience at La Dame de Pic. It is easy to tell, from the restaurant name to the décor and dishes themselves.
The four-course menu served that night showcased Pic's elegant approach to French cuisine, which can only be described as "fragrant" and "feminine". A signature dish includes the Berlingots. Named for the hard French candy, it features delicate matcha-infused and pyramid-shaped pasta parcels stuffed with cheese fondue. Unlike what she serves at La Dame de Pic in Paris, she has tweaked the dish's accompanying broth, which now comes with an umami green zebra tomato and herb of grace consomme, topped with fresh verbana.
Guests lingered long after dessert (a melt-in-the-mouth white mille feuille with grapefruit confit and mountain pepper emulsion) was demolished, and promised to be back soon for more at nowhere else but La Dame de Pic.