We visited the Appleton Estate, Jamaica, to investigate The Rum Renaissance
'Pirate-fuel', 'Kill-Devil', 'Navy Neater'*—its traditional nicknames aren't exactly promising, when it comes to rum gate-crashing the premium spirit market. And yet predictions of a 'Rum Renaissance' have been prevalent in chin-stroking spirit circles for decades—and they finally seem to be coming to sweet maturity.
The global rum market was valued at around £9.5 billion in 2021, and is projected to expand by around 5.2 per cent between now and 2028. It has now surpassed £1 billion a year in the UK, overtaking whisky in terms of market share. And, premium rums—those from the likes of Colombia's Dictador, Guatemala's Ron Zacapa and Jamaica's Appleton—are leading the charge, increasing in sales by 85 per cent in a single quarter in 2021.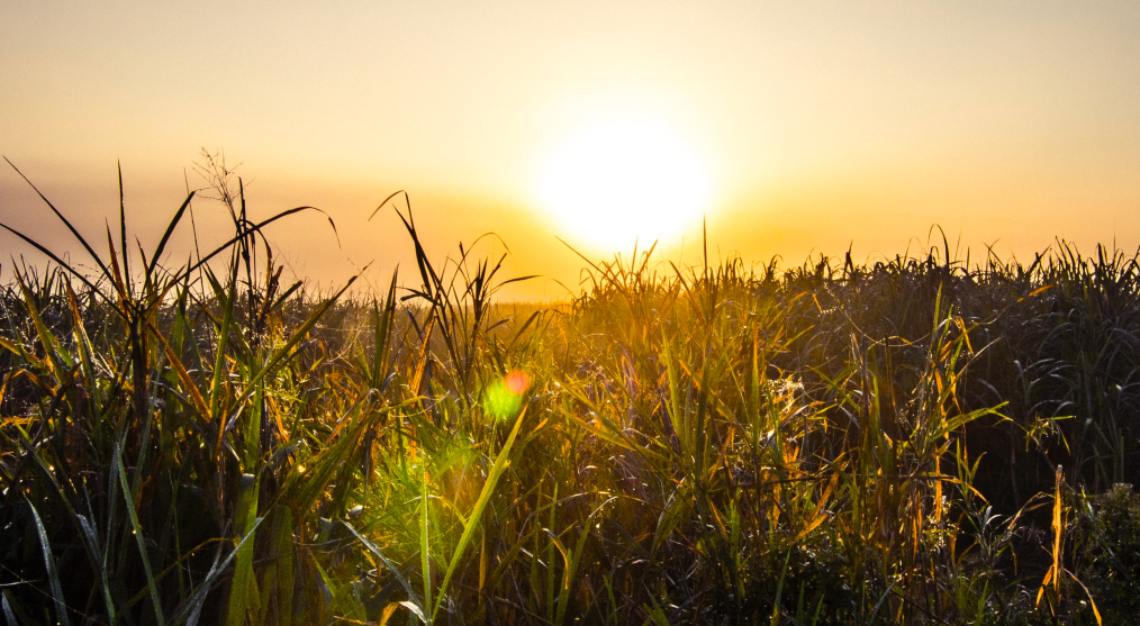 And yet, for years, rum held middle-shelf status. So what exactly is making discerning consumers now opt for the cane over the grain? Luca Gargano, the CEO of Genoa-based importer and distributor Velier SpA, is one of the world's foremost rum experts (indeed, the co-inventor of the Gargano Classification System, which is modelled on the Scotch whisky schema of single malts versus blends). He points out that consumers with sophisticated palates are catching on to its potential as an artisanal spirit.
"Rum's raw material, sugar cane, is very aromatic, very expressive—arguably a bit more than cereal grains," says Gargano (who, it should be noted, is also a passionate whisky aficionado). "It's closer to an apple or a pear than [the raw material of] whisky. And normally, the congeners—the substances other than ethanol that occur in the alcohol—are richer than those of a single malt whisky. So when it comes to the fermentation, distillation and the ageing, rum can be incredibly expressive."
There's more to rum's potential as a blue-chip spirit, though, than sugarcane's generous versatility as a base ingredient: a diligently craft-based approach, says Gargano, is key. "The master distiller looks for the quintessence, the soul, of the raw material," he says. "Because if you distil an angel, artisinally, you will get an archangel. To make gin all you do is create ethanol—96 per cent alcohol—and you add botanicals. Whereas the two great spirits in the world are single rum and single malt."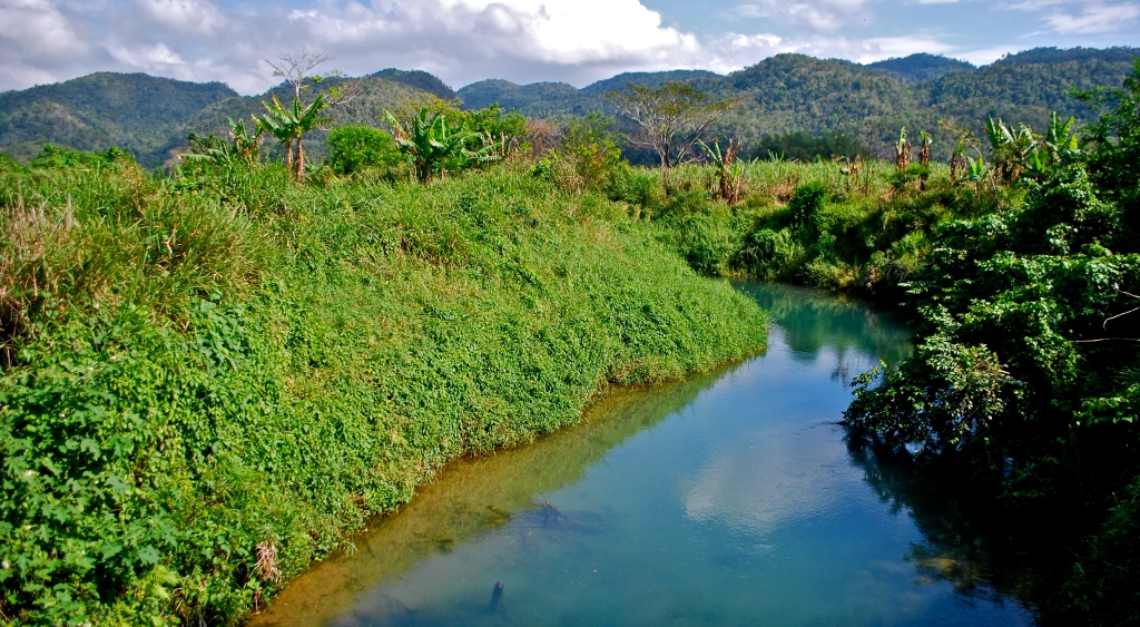 A visit to the Appleton Estate in Jamaica's Nassau Valley—such as that Robb Report took, to investigate the methods behind premium rum's rise to the crest of the zeitgeist—bears out Gargano's comments. A 4,452-hectare property, about 160 kilometres west of Kingston, the estate began distilling rum over 265 years ago, and can plausibly lay claim to having a 'terroir'.
"We're located in a unique area, geographically, surrounded by the Nassau Valley's limestone karst hills which have a very balanced water table," explains Appleton's eternally affable master distiller Joy Spence, who knew rum was her calling from the moment, as a young, highly-trained chemist, she tasted an Appleton 20-year-old with the previous master blender back in 1982. "This means rich alluvial soil which is perfect for growing sugar cane. There's no form of artificial irrigation here at all, and yet the estate looks beautifully lush. The water comes from another section of the island and is filtered through the limestone hill."
When it comes to the sugar cane itself, she continues, Appleton (which has been owned by Campari since 2012) has two research centres—one in Jamaica, another in Barbados—where various varieties are studied: "Which are more disease resistant, which produce more sugar, which produce the flavours that we're looking for?" as Spence puts it. "So we now grow several varieties of sugar cane, each having an input into the taste and aroma profile of our rum by adding fruity or buttery notes and so on."
Harvesting—manually on the estate's steep contours, mechanically on the flats—takes place annually between January and April. Sugar cane, being a variant of grass, grows prolifically, and most harvesters exploit this to the max, chopping down the towering crops (from about six inches off the ground) nine or so times before each blade is considered 'spent'. Here, only seven 'ratoons' (a phrase which refers to the cutting of most of the above-ground portion of a crop) are carried out before replenishing the crops to maximise the quality of raw material. This is particularly impressive, given the yield-to-product ratios involved ("It takes 10 tonnes of sugar cane to produce one tonne of molasses, which in turn produces just 360 bottles of rum," says Spence).
Besides the sugar cane and that naturally filtered limestone water, the other ingredient is saccharomyces-type yeast. "Ours has been handed down since 1749," explains Spence. "Every three months we propagate this yeast to keep it fresh and alive. It's so precious to us, the yeast grain is stored off the Jamaican landmass in case we have an earthquake, God forbid."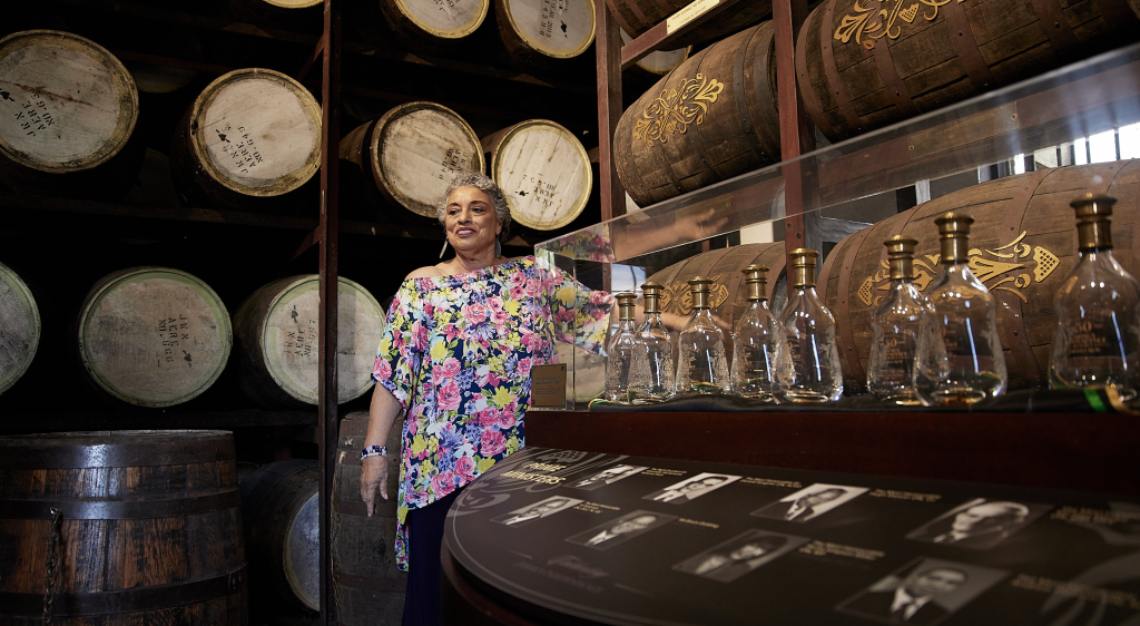 After around 36 to 48 hours of fermentation at the behest of this precious single-celled fungus, the molasses derived from that carefully concocted sugar cane blend hold around seven per cent alcohol by volume: and now is where the truly artisanal aspect comes in—distillation. In Appleton's case, this involves liquid passing from a specially commissioned 'Gooseneck' copper crucible ("This shape creates that orange peel top note, a hallmark of the estate," says Spence) followed by triple-column steel stills.
This unique method has been devised and revised, says Spence, in order, like the master whisky maker, to coax the required flavour notes from the liquid without resorting to throwing additional ingredients into the mix: "Fruit, prune juice and even chocolate in the case of cheaper rums", according to Spence. The phrase 'lipstick on a pig' springs to mind? "Yes that's exactly it. What you want is to be getting all the natural flavours you can just from your spirits. There's just so much artistry to it. Although there is also the scientific part, the chemistry."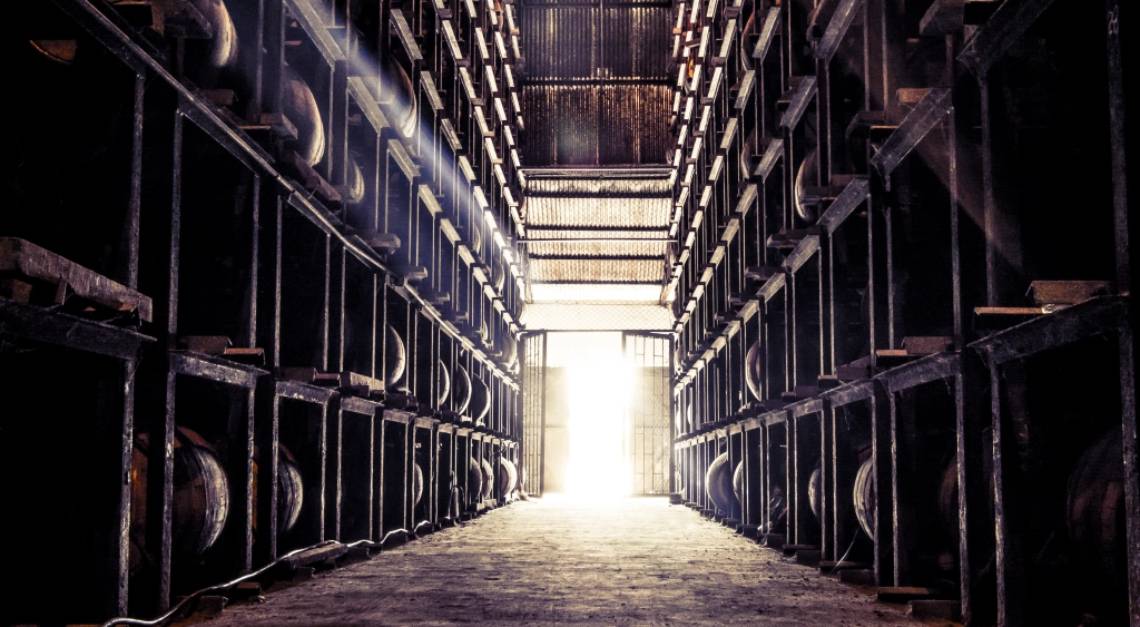 This philosophy underpins local regulations which dictate that sugar and artificial flavourings cannot be added if the run is to be deemed 'Jamaican', and the country is strict on ageing too—the years in the barrel denoted on the label must be that of the youngest rum in the bottle. Which brings us to the final stage before bottling where, in a vast palletised warehouse, in American Oak Bourbon casks, the rum, over many years, becomes darker and more complexly flavourful. Crucially, the angel's share—the liquid lost to evaporation when being aged in porous oak barrels—is a generous one in these parts: the Caribbean heat intensifies the interaction between rum and wood, meaning that Appleton's wares come to fruition three times faster than those stored in barrels by The Clyde or Spey rivers ("The Scotch Whisky Institute sent some whisky over to Jamaica to age, and identified the same three-to-one difference," says Spence).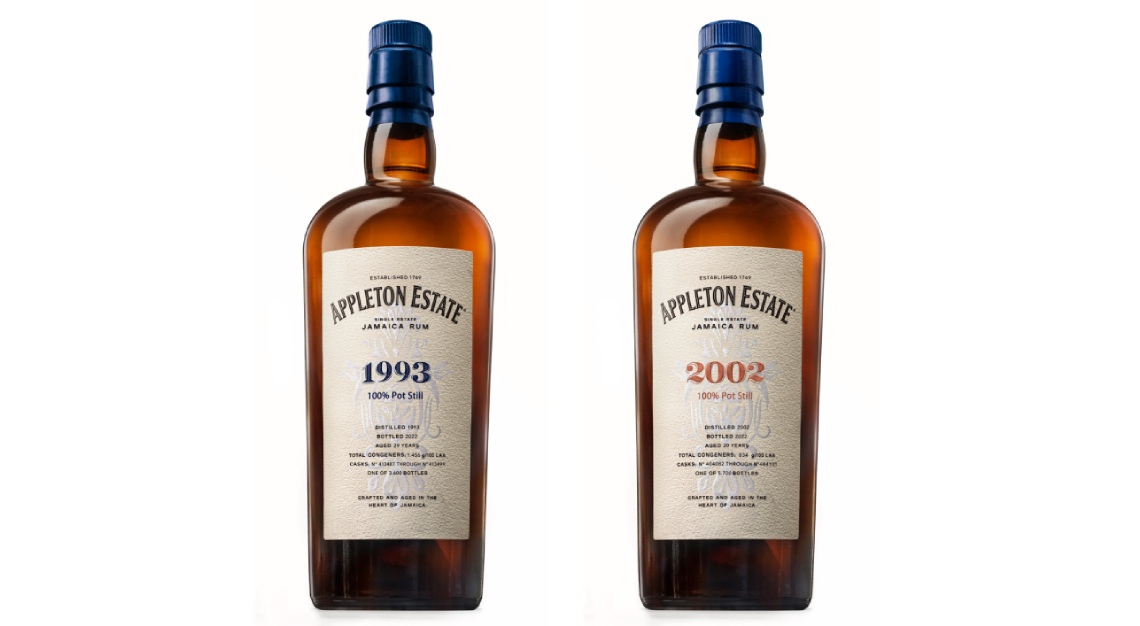 As for the results of all this craft diligence, in February two new additions will be made to the Hearts Collection Rare Limited Edition series of rums—a partnership with Gargano which began in 2020. The 1993 vintage, Appleton says, "opens with aromas of nutmeg and cinnamon, mingled with hints of mint, warm butterscotch, toasted oak and honeyed vanilla" whilst the 2002 bottling (prices of both are yet to be announced) packs "notes of vibrant orange blossoms wrapped with molasses, warm vanilla, medium roasted coffee and caramel, with a rich, smooth honeyed taste on the palate". Just how 'limited' 'limited edition' means here isn't yet apparent: but the expressions come from just 13 and 20 barrels respectively.
Many of the Hearts Collection bottlings released in 2020 (vintages from 1994, 1995, 1999, 1983 and 2006) sold out in seconds. Which raises a crucial question. With the Appleton Estate 1962 Jamaica Independence Reserve—bottled in 2012 to mark the 50th anniversary of Jamaica's independence—fetching over £5,000 a bottle at auction, is there investment potential in a case or several of such rums? "As an alternative asset class Scotch whisky has had an incredible run and in my opinion consumers are now also looking for great investment value in brands that play in other dark spirit sectors as well as Scotch," as Ken Grier, Brand Director and later Creative Director of The Macallan Distillers recently told Forbes Magazine. "Rum offers consumers the chance to get in at the ground floor."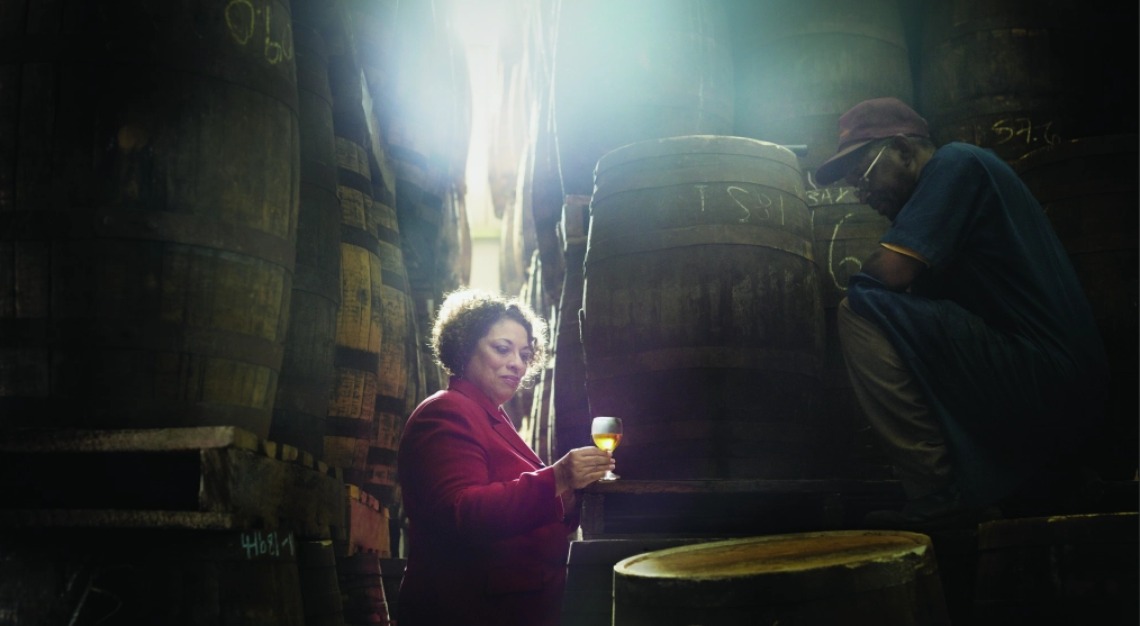 Elsewhere during our Jamaican sojourn, we visit a few rum shacks. These establishments are generally situated on the side of highways flanked by palm trees and tyre replacement services (the first we frequent is a timber stakewall structure with a corrugated iron roof and reggae Christmas carols blaring from speakers powered by the batteries of a battered Nissan parked out front). Wray & Ting, here, is the standard local tipple: it's made from a Caribbean grapefruit juice and 63 per cent Wray and Nephew white rum, a supermarket staple in the UK but favoured by bartenders in five star hotspots the world over for its smooth but sturdy contribution to cocktails.
But it's the premium, craft expressions that are giving rum serious cachet, attracting collectors and connoisseurs in the process. Of course, rum has a very dark side to its history. It's probable that Africans enslaved by the Portuguese to tend 200 sugar cane plantations in Madeira were the first to ferment the molasses, effectively inventing rum; once Europeans had taken sugar cane across The Atlantic, Africans were enslaved to cultivate sugar cane in the West Indies for molasses, with the resulting rum shipped back to Africa to be traded for more victims of brutal forced labour.
All of which is why, in the parts of the world where it is actually made, a 'Lest we forget' message runs through the high-end rum industry in this period of buoyant optimism. It's with a solemn, reverential nod to a dark reality—a monument to the slaves' plight is being built on the Appleton Estate at the time of writing—that rum strides forward into a very bright future. And it's safe to predict that it's a very bright one indeed.
* Until 1970, naval personnel were given a 'tot' of rum as soon as the sun peeped over the upper mast spars—hence the nautical expression "Sun is over the yardarm", used as an excuse to have a morning drink.
This article was first published on Robb Report UK