Looking for ways to improve the home? Well, here you have it: 13 smart devices to begin with. Yes, old houses can learn new tricks, too
The idea of a smart home is not simply introducing tech for tech's sake, but instead, finding a better way to do things with fewer steps or devices. To get you started, here are some suggestions for making your home smarter after the annual KonMari purge.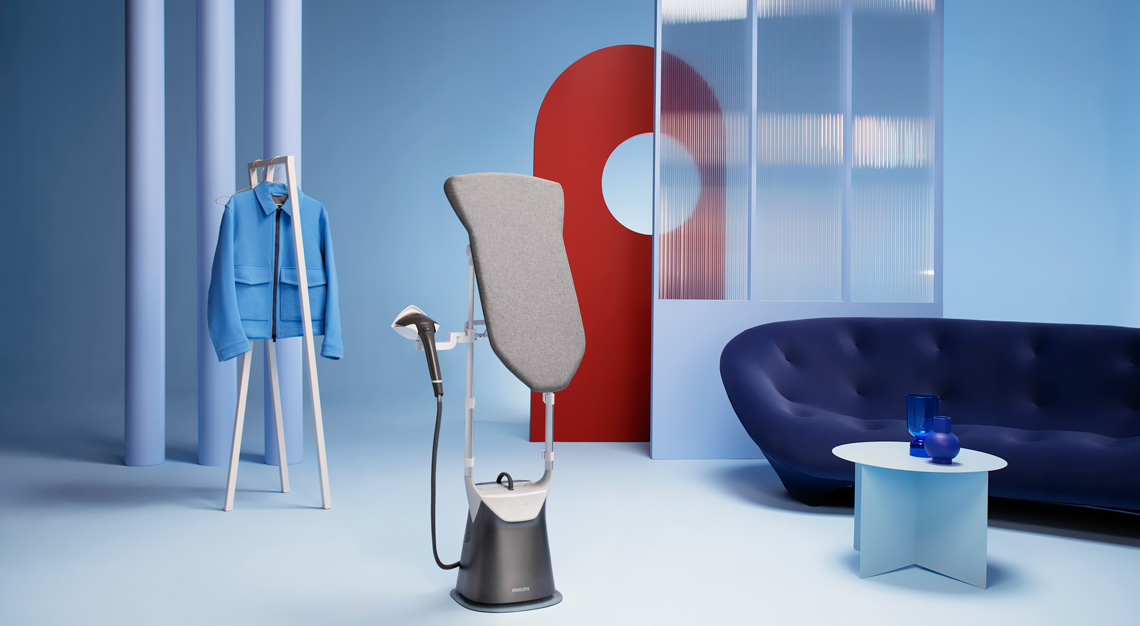 Philips All-in-One 8000 Series
In the ironing and steamer department, the newly unveiled Philips All-in-One 8000 Series (S$519) is very smart in its own ways. The tapered, multi-angle board of the 8000 Series can be pivoted to any position, so its user can iron even the toughest areas of a garment with ease. And because the board cover is equipped with four protective layers that prevent drips, you'll still end up with a clean, wrinkle-free garment no matter the position of the board. The steamer doesn't leak either even as you hold it flat down—if you prefer to do things the old-fashioned way.
The top hook, which has been designed to hang garments from a clothes hanger, easily folds away when not in use. More importantly, accidentally leaving the ironing head switched on after using it—although not recommended—would no longer be a concern like before; the tool automatically switches to standby mode when the water tank is empty. Transporting the entire device around the house is also made easy with its integrated wheels.
Here's another deal-clincher: with the De-Calc Technology, the 8000 Series prevents scale from building up, which means that it does not need to be descaled frequently for it to perform optimally.  This, naturally, guarantees a longer product lifetime. Talking about getting more bang for your buck.
Robb Tip: Sure, you might have to spend extra five to eight minutes straightening thick fabrics with a steamer, but the concisely designed Philips All-in-One 8000 Series is truly a hassle-free device every household needs in this day and age. Available at all Philips authorised retailers.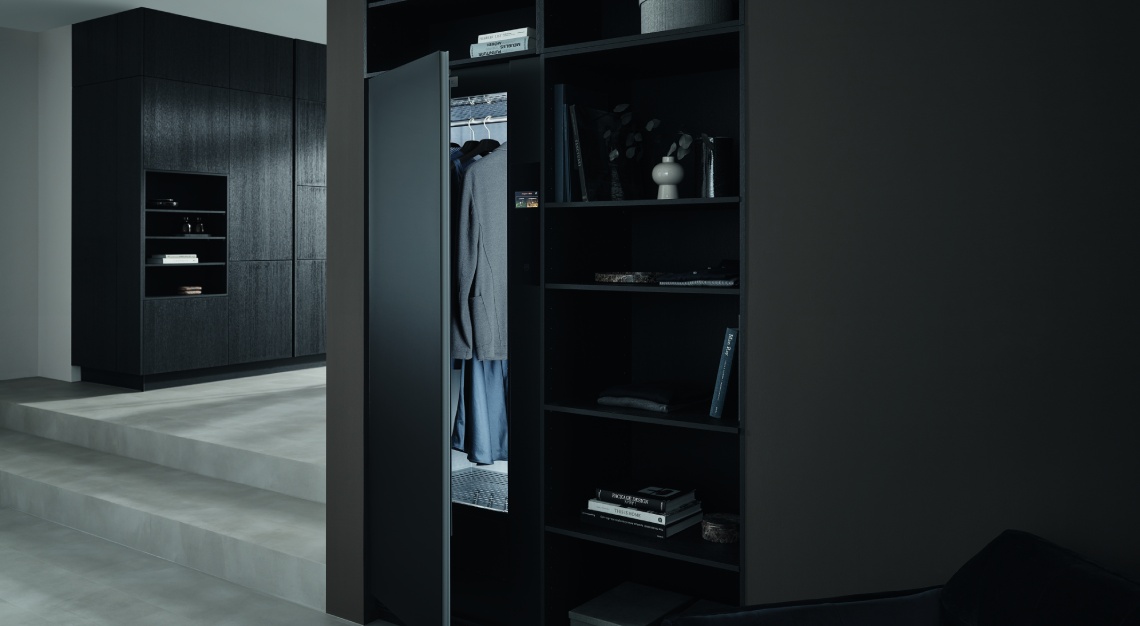 V-Zug's Refresh-Butler
Your prized garments deserve the best care, served only at the behest of V-Zug's Refresh-Butler. He or she—whichever pronoun you prefer—will keep even the most delicate fabrics like cashmere and silk impeccably fresh, dry, crease-free and sanitised. It's also versatile enough to be built into a cabinet system or installed free-standing.
Read all about the new V-Zug showroom here.
Miele's SmartLine PowerFlex Induction Hob
In theory, putting together a customised kitchen with Miele's SmartLine series should be as simple as snapping Lego pieces together. The series is completely modular, with units in standardised sizes that are designed to dock together perfectly in any configuration.
The heart and soul of any SmartLine kitchen should be the Powerflex Induction Hob. The standard-size 60cm-wide version comprises four individual hobs that will automatically combine to form bigger hobs when a large pot is placed on the stove. Equipped with Miele's SmartSelect controls, each hob has a power level and timer that can be adjusted individually. Particularly useful is the Stop & Go function, which allows the power levels on all hobs to be turned down to one with the touch of a single button, and turned back up again with the same button. There's also a warmer function, an automatic switch-off, and a lock that allows the hob and its touch screen to be cleaned without inadvertently changing the settings.
Robb Tip: There's also a 38cm-wide compact version of the hob suitable for those with smaller kitchens. It has all the same functions as its standard-size cousin, but with two hobs instead of four.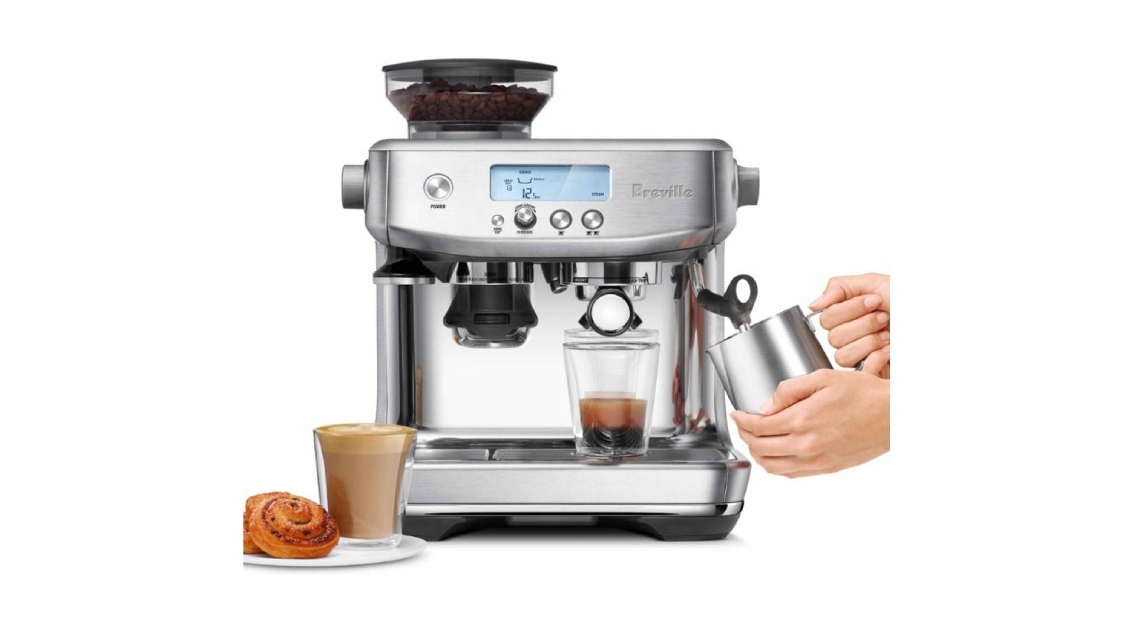 Breville's Barista Pro
Breville's Barista Pro is an all-in-one, 'prosumer' solution for espresso fans who want pro-level tools. But with quality-of-life perks that are particularly helpful before you've had your morning coffee—otherwise, it's like hunting for spectacles without spectacles. The backlit digital display is key to the experience as it displays the important stuff like grind fineness or a shot timer so that you can pull a good shot. It also features a powerful ThermoJet heating system for near-instantaneous heat-up times, which makes the transition from brewing to steaming milk really quick. What doesn't it do? Well, you can't blame the machine for botched latte art, for starters. Yours for S$1,598.
Robb Tip: This will satisfy most coffee snobs, especially those particular about how the beans are ground. But if you want something a bit more easy-going, we recommend the Nespresso Creatista Plus, an equally stylish machine built in partnership with Breville.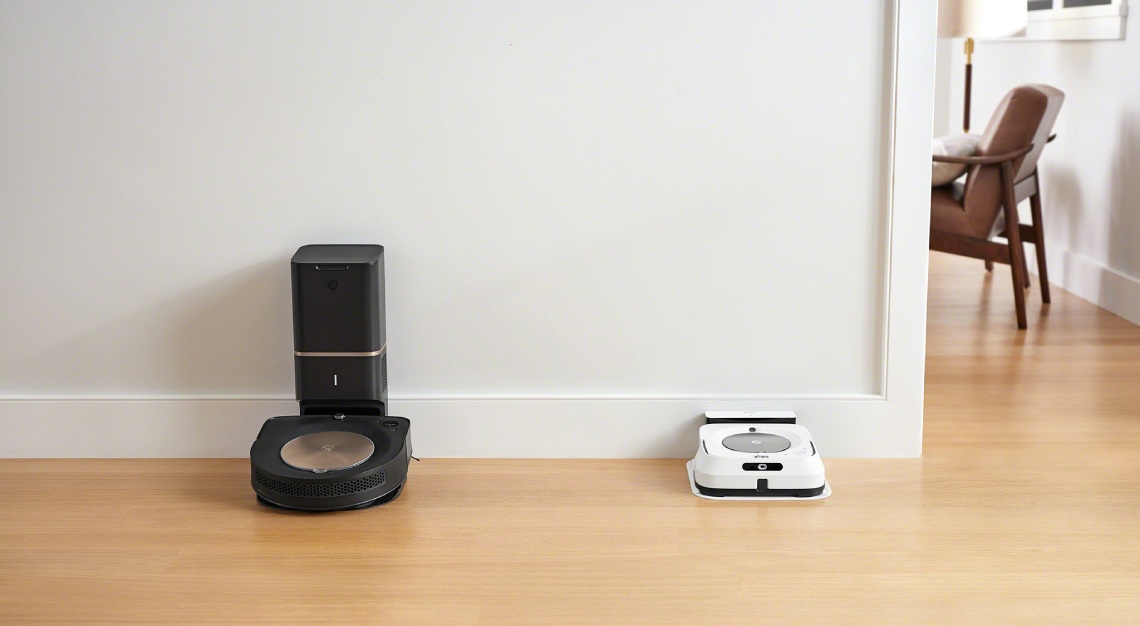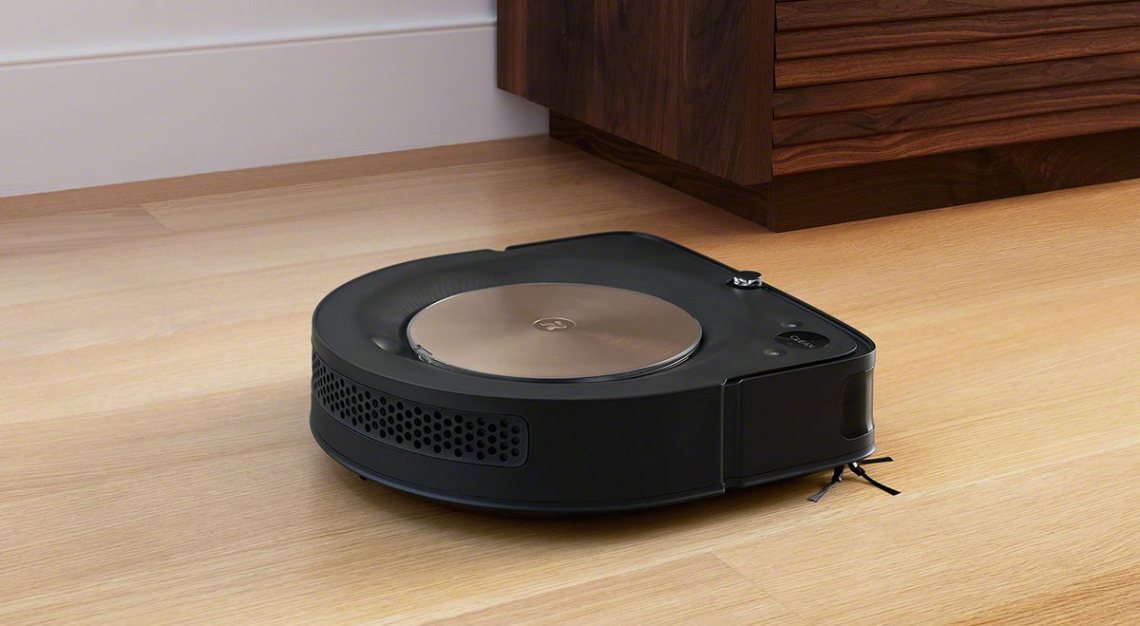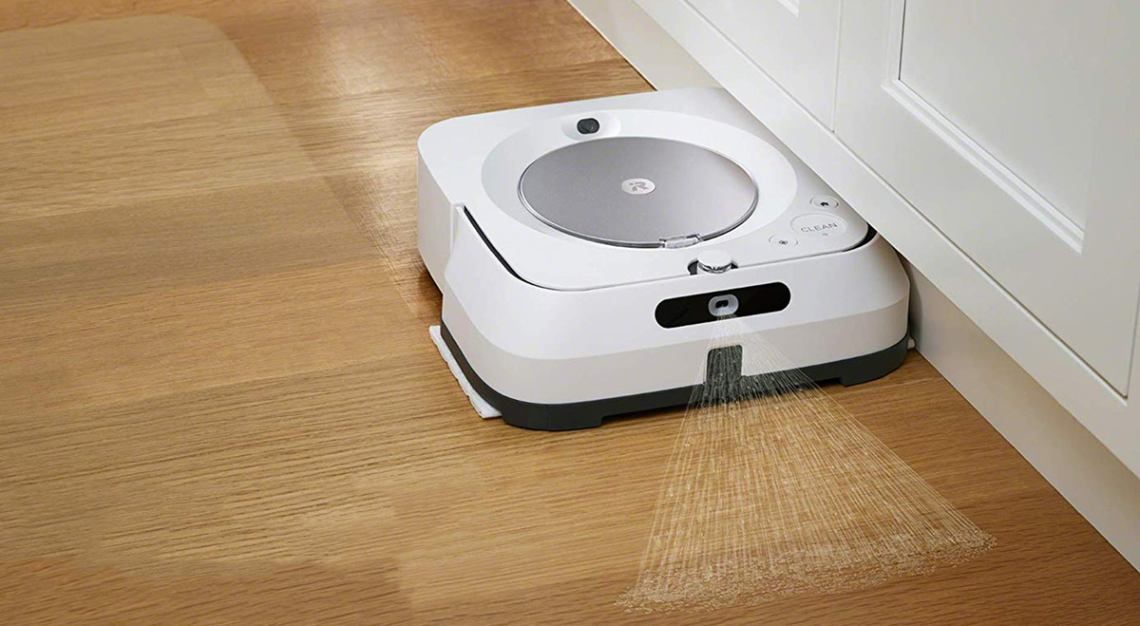 iRobot's Roomba s9+ and Braava Jet M6
Now's a good time as any to throw away your mops and brooms. The iRobot Roomba s9+ (S$1,890) is sleeker and more powerful than ever, enabling it to clean hard-to-reach places better. Not only that, it will automatically empty its contents into the Clean Base so you only have to discard refuse every once in a while. Thanks to the new Smart Map and improved navigation, specifying areas to clean or stay away from is a cinch.
Robb Tip: Programme the Braava Jet M6 (S$1,298) to follow up after the Roomba is done by mopping up—you can even specify the level of cleaning power—or conducting a dry sweep.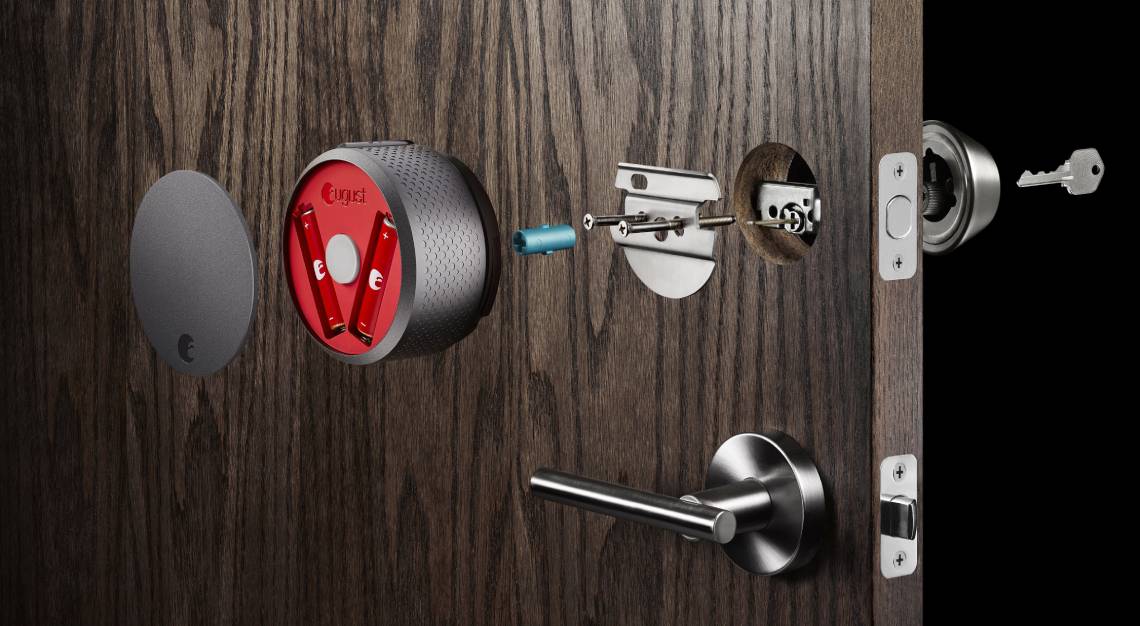 August's Smart Lock Pro
What stops many people from switching over to smart locks is the fear of getting locked out in case of a power failure. The August Smart Lock Pro is an excellent introductory offering that integrates with your existing deadbolt to give you the best of both worlds, as you can still use your existing key in an emergency.
Use the app to unlock your door, automate Smart Lock Pro to lock the door when you are out of range and unlock when you are back. Provide virtual keys for guests. You can even integrate it with digital assistants like Alexa, automation apps like IFTTT, or a Z-Wave hub (Z-Wave Plus with S2) for more applications. Yours for approximately S$245.12.
Robb Tip: Order it via vPost or Amazon.
First image by Trusty Joe
Barsys' Smart Coaster
You might not trust a machine to make your cocktails for you but surely a smart coaster that helps you get the perfect proportion of ingredients will interest you. The Barsys Coaster app features over 2,000 recipes and all you need to do is to place a receptacle on the caster, choose a cocktail, and follow the instructions to add ingredients. By sensing the change in weight as you pour, the app will instruct you when to stop—no longer do you need to eyeball that jigger intensely. Yours for US$149. Order it here with the help of vPost.
Robb Tip: To complete the high tech cocktail experience, get the 2.0 Mixer, which uses a variable speed electromagnetic stirrer to stir or shake your cocktails for that finishing touch.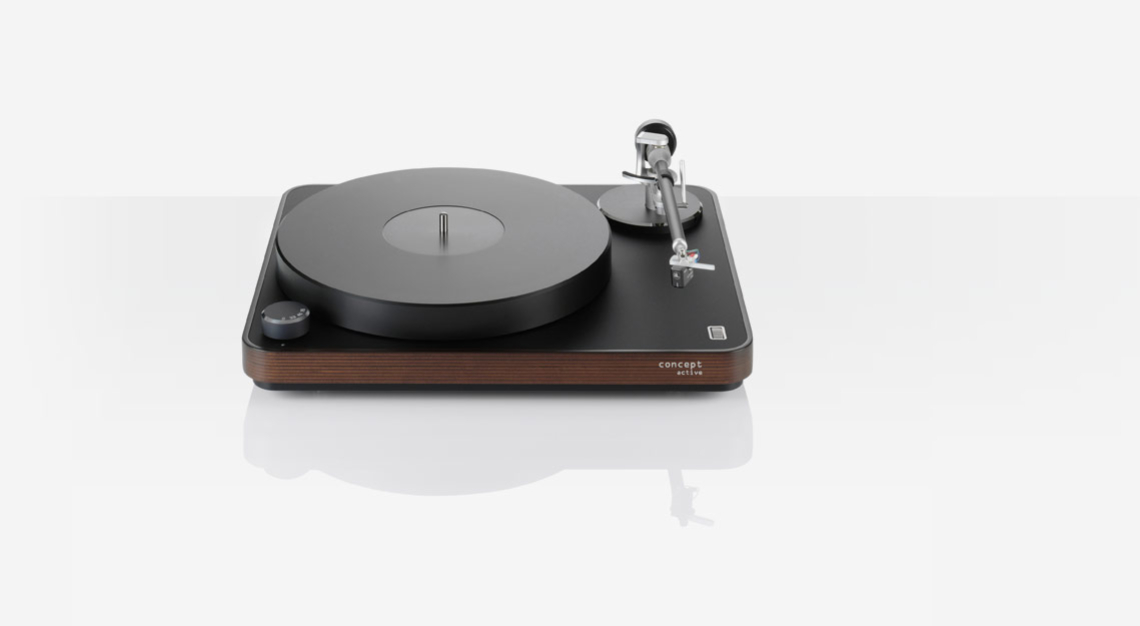 Clearaudio's Concept Active
In a digital world where everything clean and minimalist, messy digital file folders notwithstanding, the Clearaudio Concept Active is easy on the eye in more ways than one. Not only does its minimalist design blend easily into modern decor, but it plugs directly into a pair of active speakers to keep things neat. The Active has an integrated phono stage, preamp and headphone amplifier built-in, so you can experience the joys of vinyl without the pain of building a system from the ground up. With high-end features such as the ceramic magnetic thrust bearing arm to significantly reduce friction noise, along with fine-tuned tracking force and anti-skate controls, the Concept Active was built for pure aural indulgence.
Robb Tip: It's a strong contender if you want high-end specs but in a convenient package. Price on ask, and available at High End Research at Concorde Shopping Centre.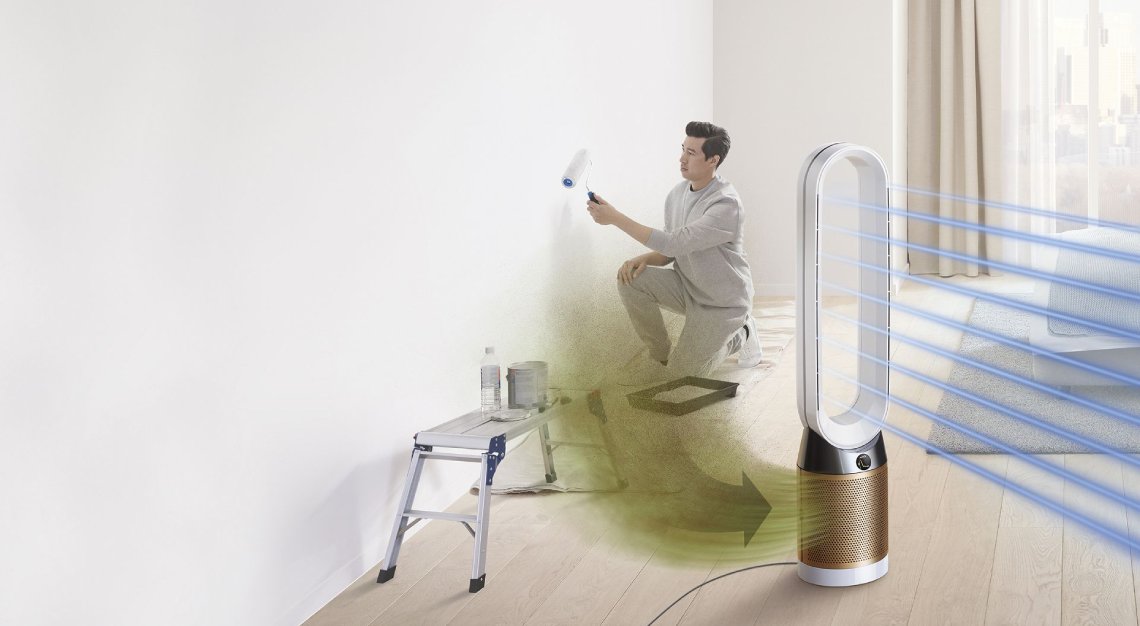 Dyson's Pure Cool Cryptomic
Trust Dyson to take air purifiers to another level: the Dyson Pure Cool Cryptomic is essentially a Dyson fan with an insanely powerful air purifier built-in. Its unique Cryptomic tech is designed to break down formaldehyde in particular, which is a harmful chemical that's common and yet difficult to trap because of its minuscule size (PM0.1). After trapping and destroying the pollutants, it blows the purified air with its signature Air Multiplier tech, which also has the added benefit of not blowing choppy air into your face. The Dyson Link app also lets you monitor the air quality in your home so you know when you need to turn it on. Yours for S$999.
Robb Tip: Homes can be up to five times as polluted as the air outside, and not many air purifiers can cycle and distribute clean air around the room as quick as this one.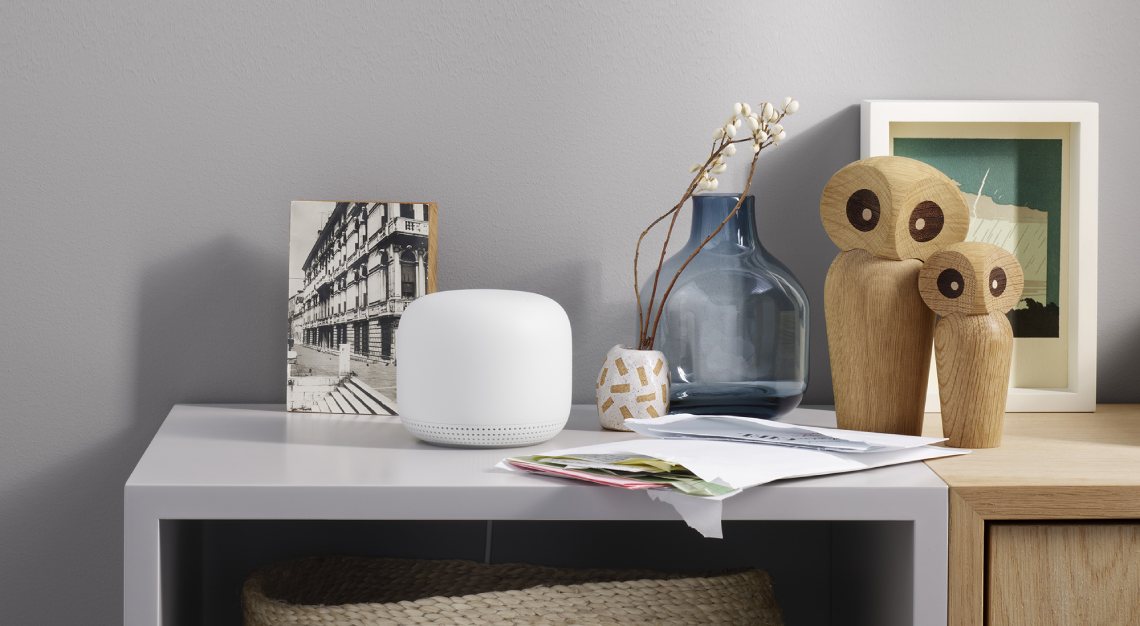 Google's Nest Wifi
Google Nest Wifi is essentially three devices in one, which helps to reduce gadget clutter. One, it's a mesh router system that improves seamless connectivity when moving throughout your house. Two, the mesh nodes are designed as speakers so you can stream music anywhere and everywhere around the place. Lastly, it is the conduit for your voice commands and a potentially useful block for building a voice-activated smart home. It's like a stripped-down version of the Netgear Voice but more affordable—which is a great way to figure out what you need for your own setups. Yours for S$169.15.
Robb Tip: This is best suited for those who are used to Google Assistant and want to start building a smart home network.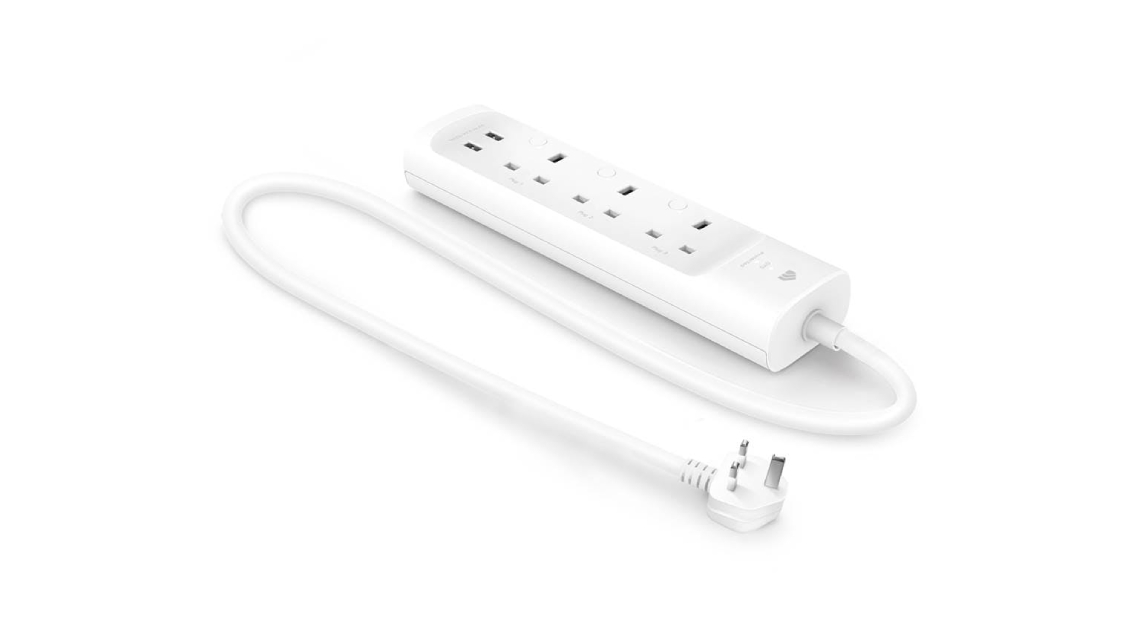 Kasa Smart's Wi-Fi Power Strip
Not every device can look sexy, and certainly not every device in your house can be integrated into your vision of a high-tech home. But with the Kasa Smart Wi-Fi Power Strip, the latter is possible at the least. Featuring six smart power outlets and three USB charging ports, it gives you access to every power outlet and the ability to keep track of power usage. It also has the ability to use voice commands via Alexa or Google Assistant to turn them off or on or create schedules. With IFTTT compatibility you can create automated presets to turn on, say a fan, when your smart thermostat triggers it. Yours for S$71.50.
Robb Tip: This is essential if you want absolute control over every non-smart electrical device.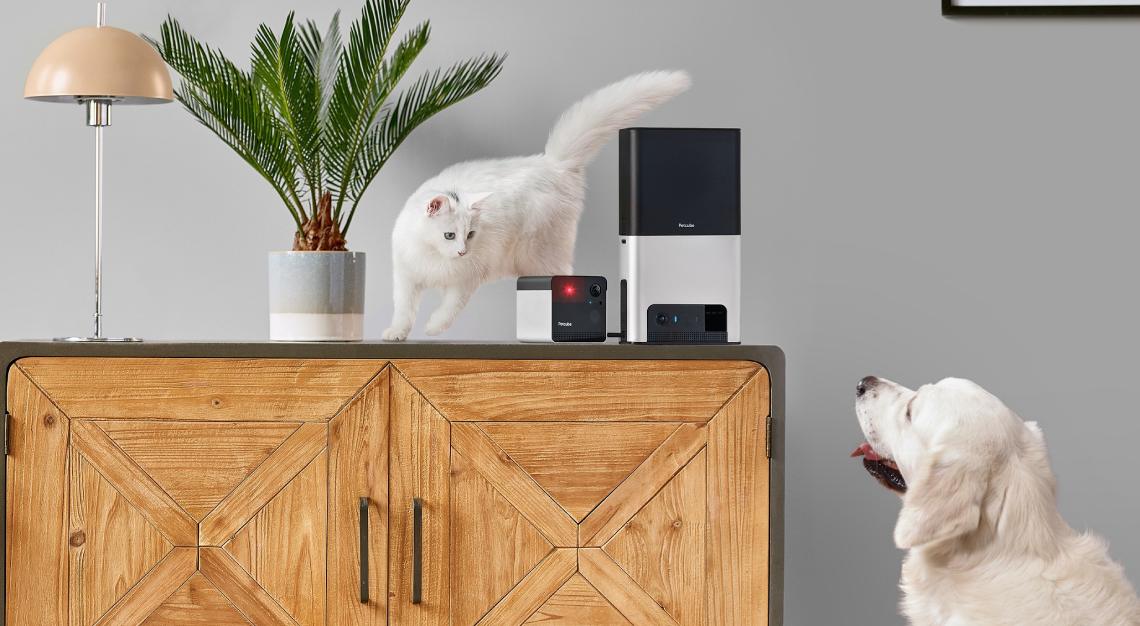 Petcube Bites 2 and Play 2
Devices like the Petcube Bites 2 and Play 2 can help make it easier for pet owners to step away from the house for longer periods of time. They're equipped with wide, 160-degree view cameras that function also as surveillance cameras and built-in smart speakers that enable you to talk to your pets. They're also compatible with Alexa for added utility. Where these two differ is that Bites 2 (S$336) lets you toss treats while the Play 2 (S$242) has a pet-safe laser pointer that you can entertain your pets with.
Robb Tip: Pony up for a subscription service and you get additional perks such as cloud storage for 30-second clips of potential social media gold.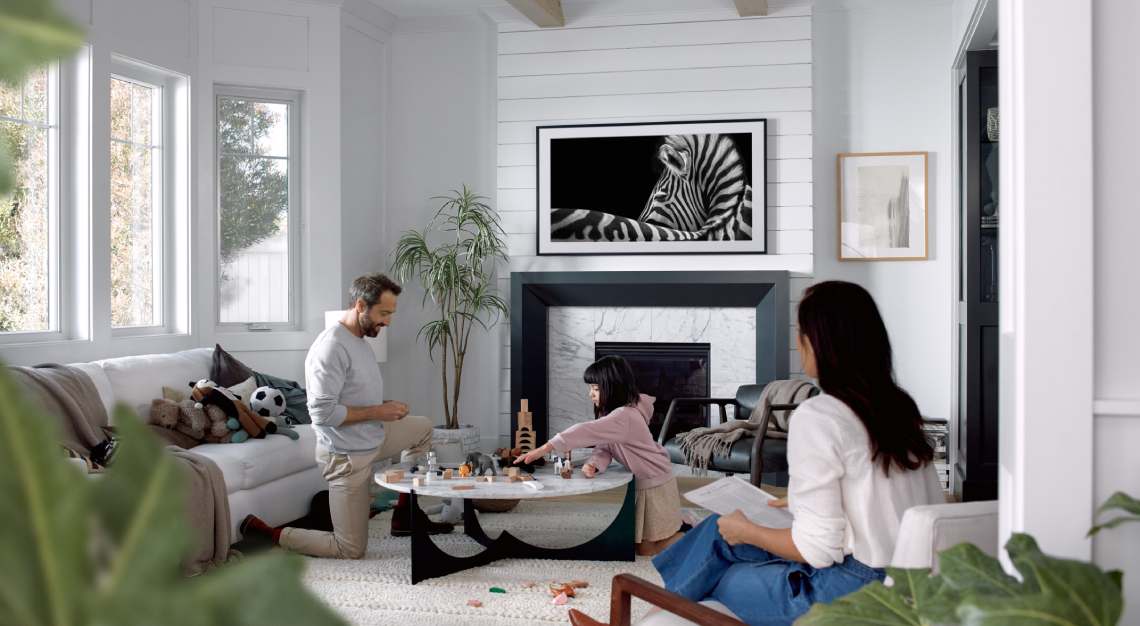 The Frame by Samsung is a TV that's disguised as art
Samsung's The Frame
What about: Why clutter your space with a traditional TV setup when you can make the TV part of your decor? While there are more striking ways of doing it (think Bang & Olufsen), Samsung's The Frame takes a more measured approach, doubling up as a picture frame. The Frame uses proprietary Quantum Dot tech and sensors to render realistic colours regardless of the lighting conditions. It also offers various bezel colours so you can match your decor down to a tee. If you can wait a little, the 2020 version offers additional benefits like automated curation and improved light sensors for even more accurate image adjustment to lighting conditions. Yours at a starting price of S$3,599.
Robb Tip: The mid-size options (55- and 65-inches) have the best balance of size and resolution.