The way Birdie uses its appearance to its advantage is more than meets the eye
It's always satisfying to see a simple idea turned into a practical and engaging product. For friends Andreas Kofoed Sørensen and Hans Høite Augustenborg, it was just about regulating a healthy indoor climate. As the place we spend most of our time, the pair saw it vital to indicate when to get fresh air in for the often overlooked benefits of ventilation.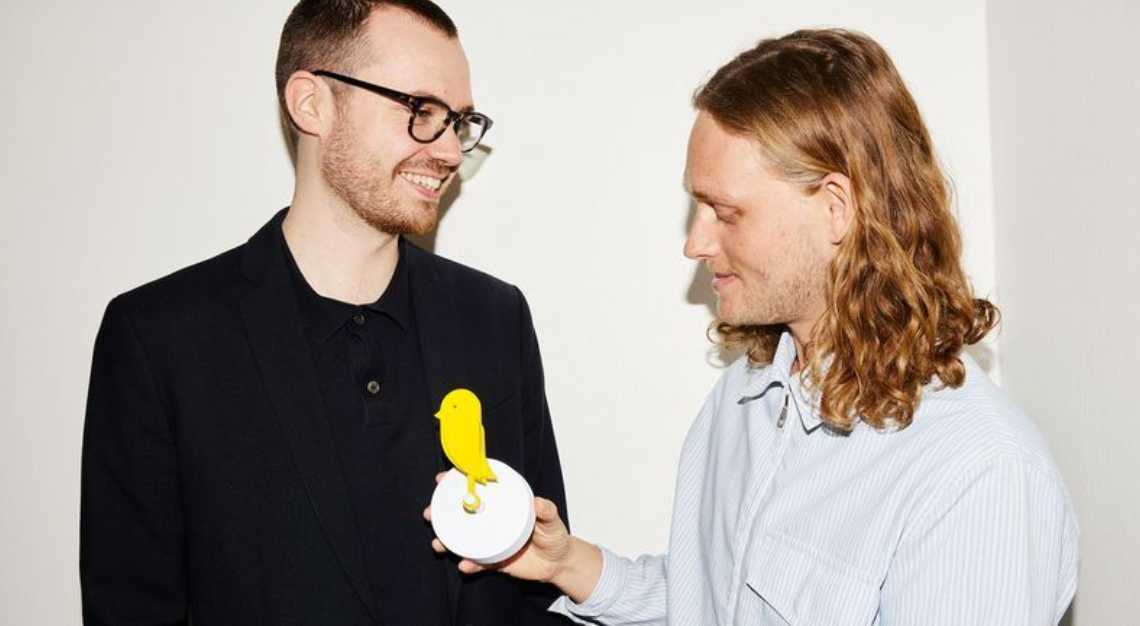 From their experience in visual communication and advertising, kitschy home accessory Birdie was born. Standing upright, Birdie only droops down when the level of CO2 reaches over 1,000ppm for over 10 minutes, coming back to life once levels drop below 800ppm. The clever design takes its origin story from the old tradition of the canary in the coal mine, where the living creature fainting alerted miners it was time to evacuate.
What's most notable about Birdie is while it uses state-of-the-art Swiss CO2-sensor technology, there are no other bells and whistles to the gadget. With no light or sound display, or even the increasingly popular—mobile application, it is highly energy-efficient in fulfilling its function. Thanks to the lack of digital and IoT settings, Biride consumes so little power its internal battery lasts eight months, recharged only when needed via USB-C.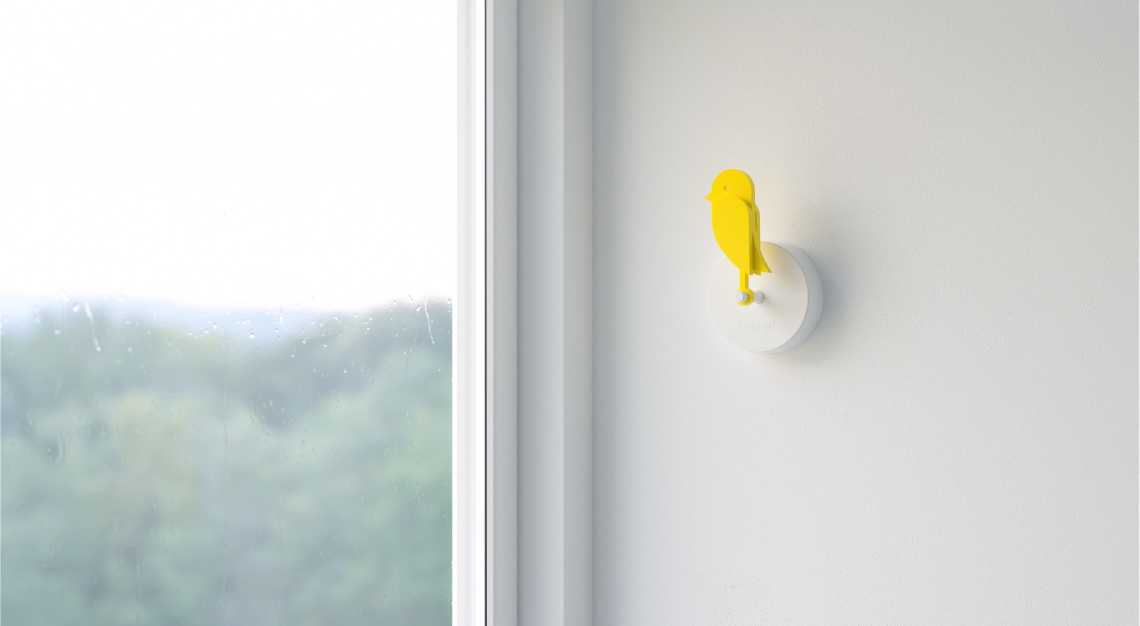 Made possible via Kickstarter, Sørensen and Augustenborg were surprised when they not only hit their target raised, but garnered orders worldwide. What began as a hobby project is now a full-time venture for the Danish duo whose creation is now available on their website and several stockists.
Made from 100 per cent recycled materials, including its paper packaging, Birdie is perched as a testament that technology can be utilised without complication and exemplifies the power of a pure, simple visual cue.