From massages and meditations to a 60-minute HIIT workout, Grand Hyatt Singapore promises a staycation that'll leave you feeling happier
"Do you ever get angry," I ask.
"Of course I do, it's human nature," smiles Karu Nanithi.
With his short, silverfox-do and a smile that captivates, it's hard to imagine Nanithi ever losing his temper. But still, it's somewhat comforting to hear that even the best mindfulness and wellness experts too, experience unpleasant moments like the rest of us. Plus, if someone who has been practising mindfulness for over 20 years still has the ability to snap out of his zen-like state, then surely it isn't unreasonable to ask those around me to cut me some slack when my temper flares up.
"The difference is, instead of reacting immediately, I'm able to pause for a moment. Do you know what a sigh signifies? It's more than just exhaling. It's your brain trying to get the frustration out of your body. Sighing gives you a split second to internalise the situation, and from there you can decide how you'd like to act," continues the spa director of Grand Hyatt Singapore.
I don't know how, but Nanithi has managed turn the physical action of sighing into a powerful tool for reflection, when the rest of us – myself included – use it to convey annoyance and sometimes, resignation of fate. He shares that he first started out as – and is still a practising – personal trainer, who turned to yoga, meditation and mindful-based stress reduction to be able to deliver an all-encompassing wellness solution to clients.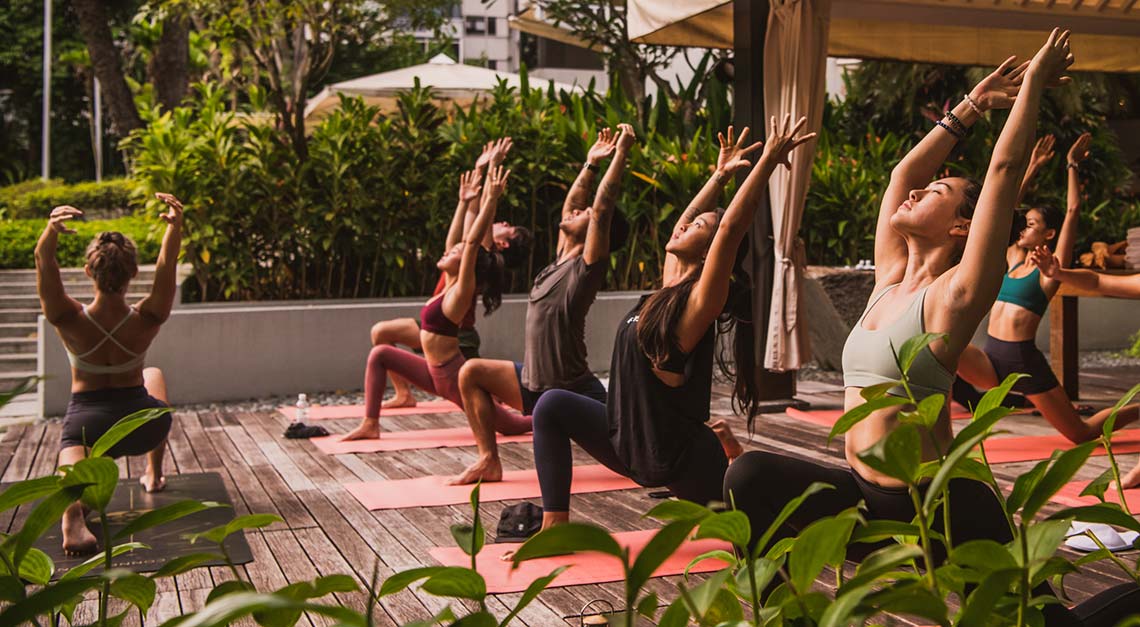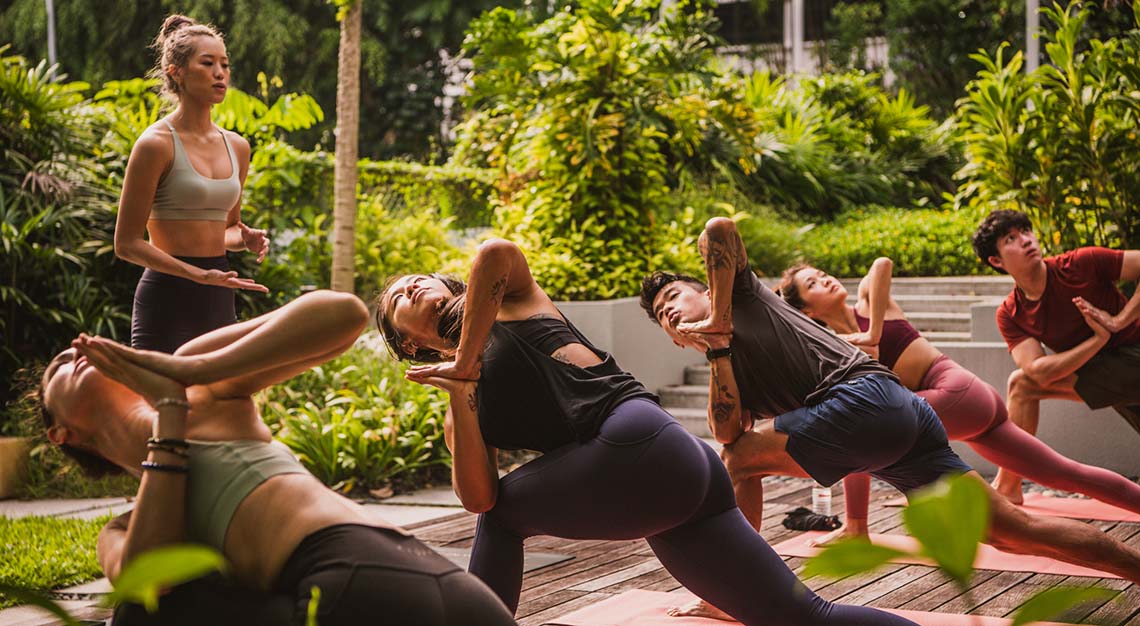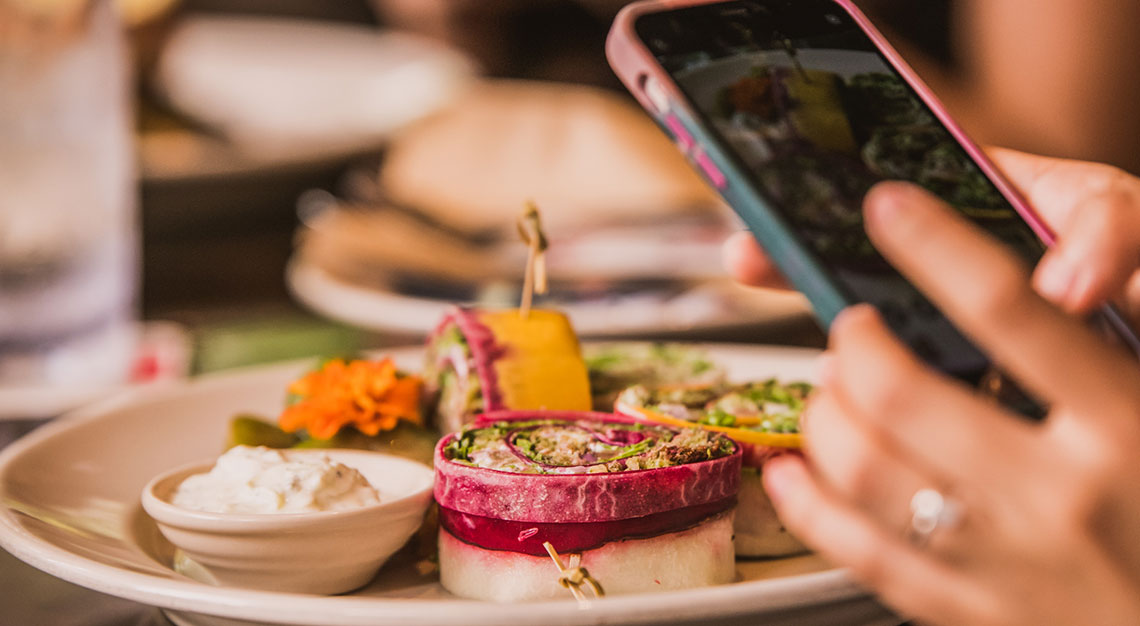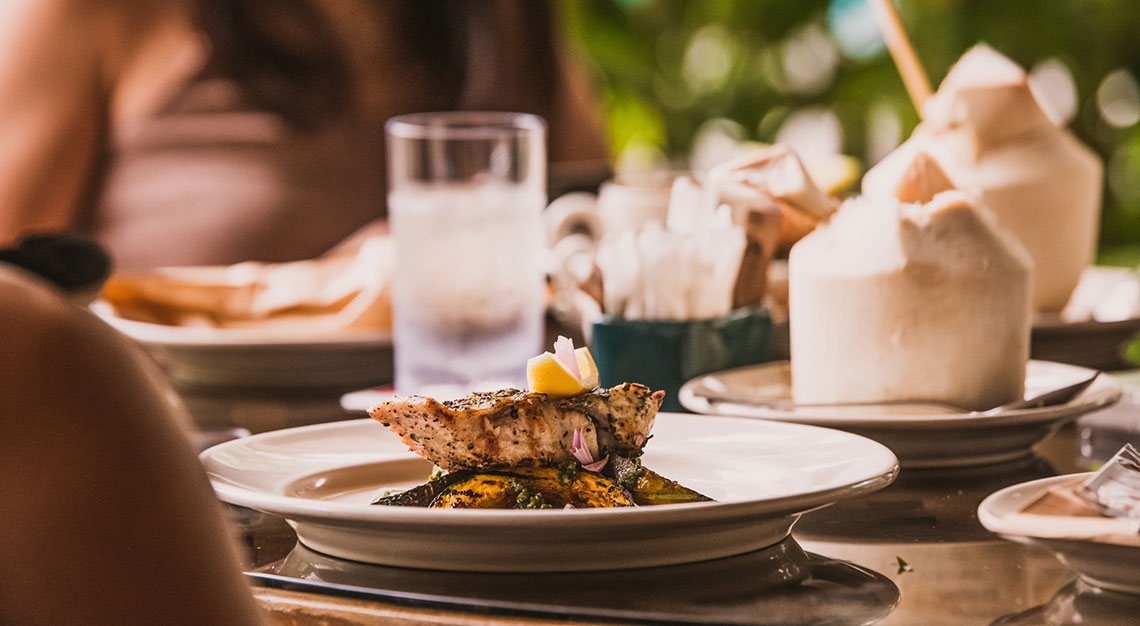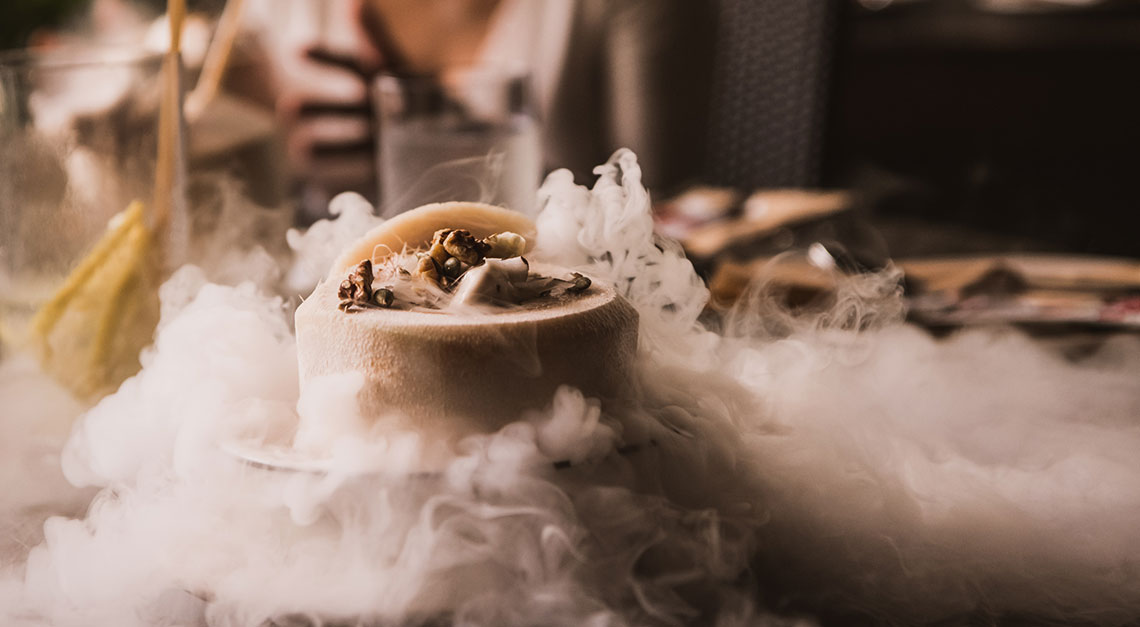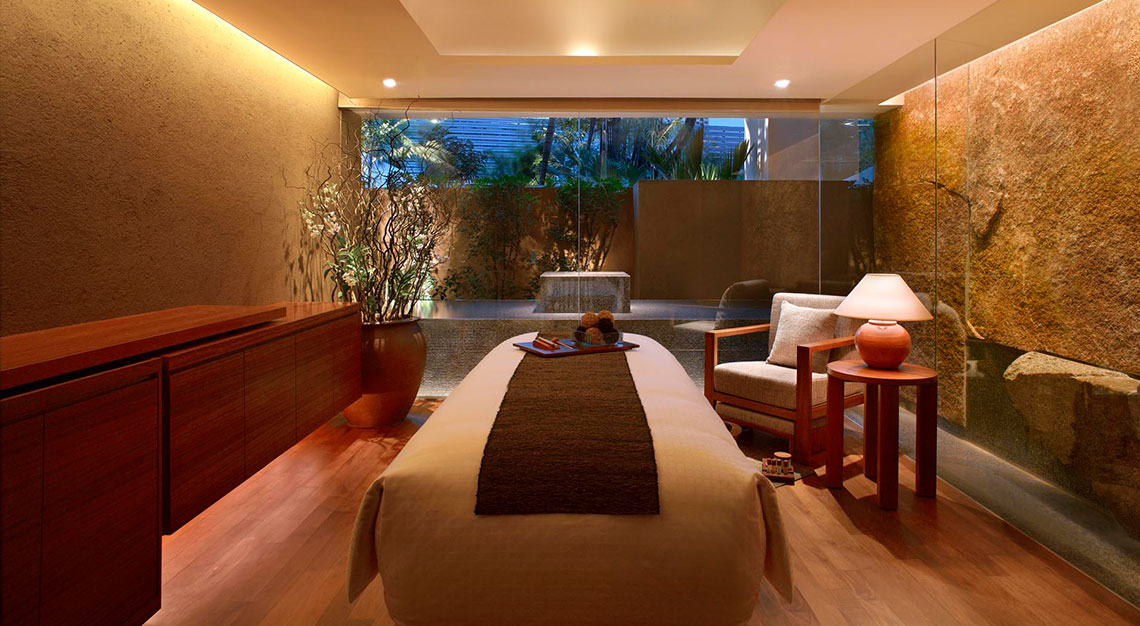 But that's not all. Nanithi also conducts the monthly meditation and sound therapy class for hotel guests. The session is part of Grand Hyatt Singapore's monthly Recharge Retreat – a three-day wellness package designed in collaboration with local activewear brand Kydra – which is packed with a chockfull of activities.
Home for the next two nights is the Junior Suite, also known as the Grand Deluxe room on its website. And as part of the collaboration, you'll get to select a top/bottom set from Kydra's range. Apart from attending the aforementioned class, guests are invited to participate in a nutritional workshop, tai chi and HIIT workouts (prepare for your body to get wrecked, in a good way). Then, there's a pampering 60-minute signature massage at Damai Spa, along with a four-course dinner at mezza9 and a three-course brunch at Oasis.
While these activities will fill your schedule up nicely, those looking to go all out can sign up for optional tours that Grand Hyatt Singapore organises with VegThisCity and Maison 21G. The former takes you on a walking journey through Orchard Road and Emerald Hill, where you'll be regaled with historically-rich tales of the district, while the latter will have you create a personal scent (hopefully, one that calms or invigorates you) during the hands-on workshop.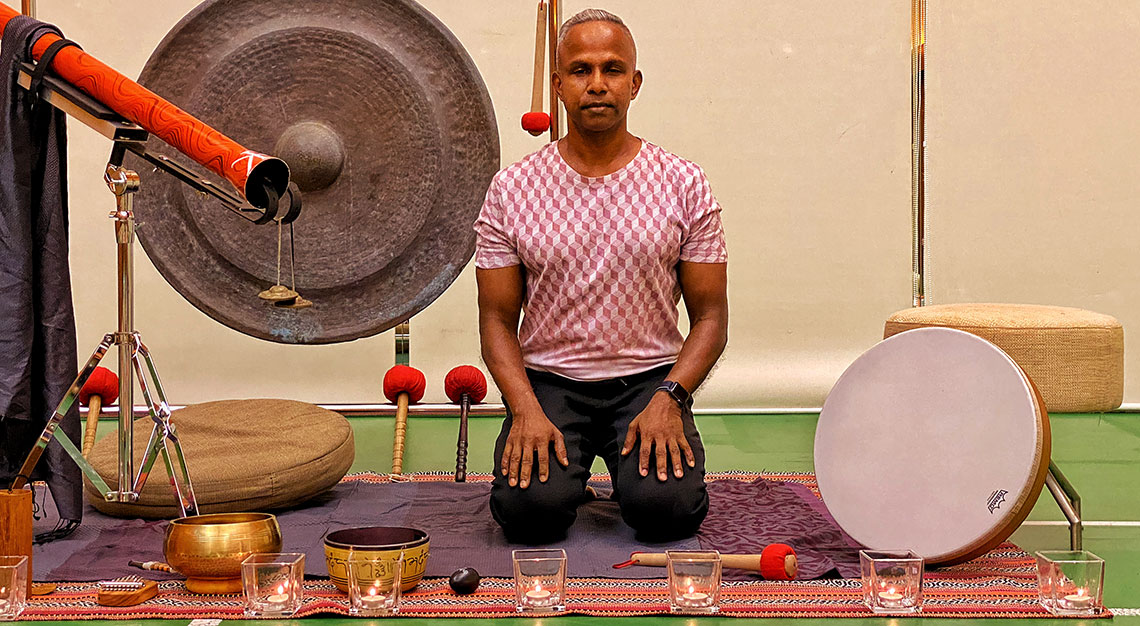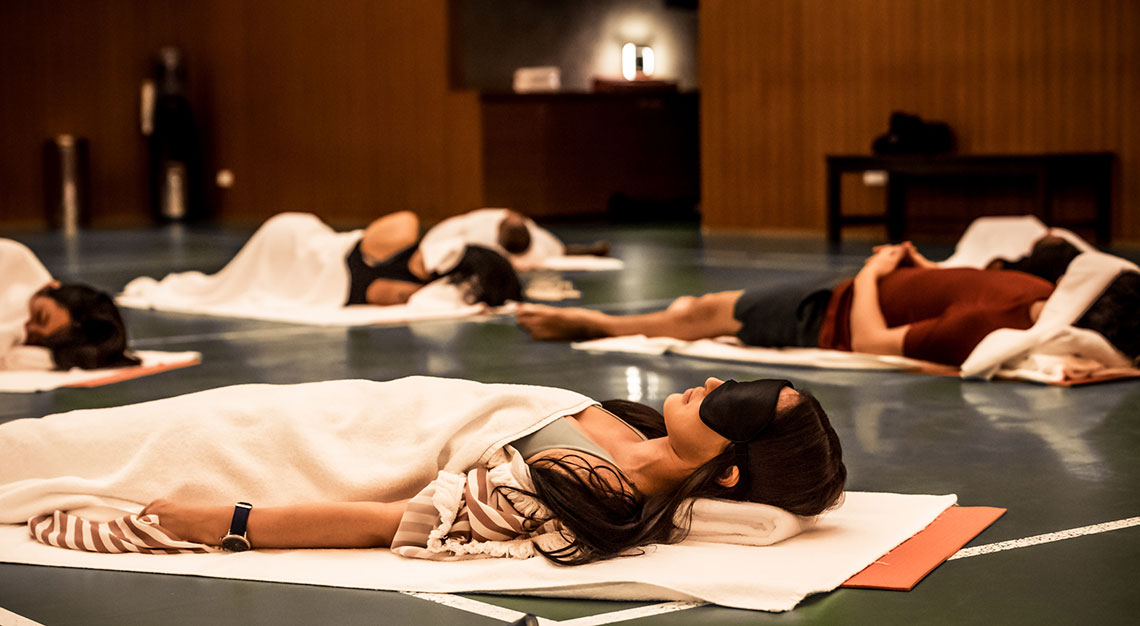 But the highlight of the stay is no doubt the hour-long meditation and sound therapy session. Nanithi transforms the double-height air conditioned badminton court – a luxury that few properties in Singapore offer, in fact, I can't think of any that does – into a meditation room, complete with the burning of incense.
He takes us through a couple of breathwork sessions, where we ooo, uhh and iii our way to nirvana. We sit cross-legged, and, with one hand on our chest and another on our belly, inhale and exhale on command. It's simple, really.
I'd tell you more about the experience and how alive it made me feel, but I'd also be lying. Because upon being told to lie on a pillow, cover my body with a sheet, and place the weighted eye mask on my face, I struggle to stay in the present and fall asleep near immediately.
What I do remember though, is being treated to a surround-sound experience. My brain interprets the music as a recording, but somehow manages to connect the dots and realisethat Nanithi has used a mix of instruments – such as a chimes, Shruti box, cajon and kalimba – as accompaniments for his 'singing'. I use the term loosely, he doesn't actually carry a tune or melody, instead relying on freestyle overtones.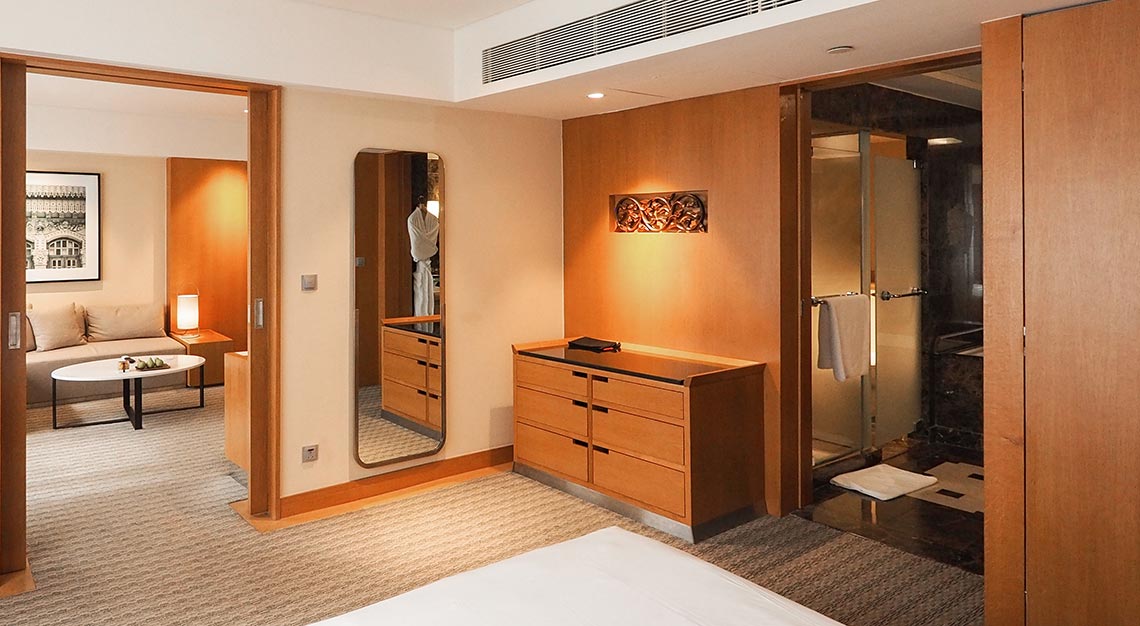 And lest you guilt me into catching some shuteye during a review, I speak to Nanithi afterward, apologising for it. "I'm glad it happened, because that meant I've achieved my goal," he says, once again with a smile so warm, I truly believe his words.
It sounds like an oxymoron, attending a sound therapy workshop and not knowing what has transpired during the session because you fell asleep. Imagine dozing off during a recital of Rachmaninoff's Piano Concerto No. 2; was it that good it relaxed you, or were you really just tired?
Nanithi explains that the objective of the session is to get me to a state where my brain is so relaxed, I achieve a dreamless sleep. And I do. Well, I did stir a little when he switches between instruments and tempos, but that was pretty much it.
I ask if he has a set 'playlist' or lineup, so to speak, but he doesn't. Instead, he observes how participants react to the music played, and adjusts his performance accordingly. If someone's struggling to fall into theta state (where I was), he'll try a variety of sounds to see what their body responds to.
"Some attendees try to stay awake," he says, further explaining that this defeats the purpose of the session. "But I saw that you had no difficulty. You were lying in the far right corner, and you drifted off really quickly. I feel a sense of achievement when this happens to those who attend my sessions. It's great when you've a 100 per cent hit rate."
I feel a mix of embarrassment and a tinge of pride. My brain knows when it should relax, and jumps right into it. The meditation has me feeling like a sack of potatoes slumping over in a corner of a sauna. In fact, I find it difficult to pick up the pace and get into the full swing of things at the snap of my fingers after the session ends.
"It does take practice, you know," says Nanithi, referring to achieving dreamless sleeps and being less reactive to situations. "Try inhaling, holding your breath for five seconds then exhaling and holding your breath for five seconds. You'll feel the difference when you do it for five to 10 minutes each night before bed."
The Recharge Retreat can be booked for S$955++ for single and S$1,530++ for double occupancy. The retreat is held at the end of each month; the upcoming session will take place from 24 – 26 June.
Grand Hyatt Singapore
10 Scotts Road
Singapore 228211
Tel: +65 6728 1234