Google Pixel Fold: The company's first foldable smartphone unfurls how software is unsurprisingly its greater strong suit
It's not difficult to guess your possible first thought. What's different about this particular foldable smartphone? A perfectly understandable, albeit unoriginal, sentiment because there is an evident growing number of its kind ever since Royole's FlexPai broke the market. That's right; the Samsung Galaxy Fold wasn't the first screen-bending miracle, though both in their mad rush to the finish line gave a rather dismal initial performance …but that's a whole other story altogether. We're here to talk about the new, hotly anticipated Google Pixel Fold.
The look
Not exactly a clamshell like the recently released Motorola Razr 40, the device's 5.8-inch face opens into a 7.8-inch somewhat squarish tablet. Whilst two-sided, the phone is designed to be three-screened, but more on that later. The sleek stainless steel hinge mechanism is one thing, but more impressive is its width when closed—a compact that beats most of the market's current offerings.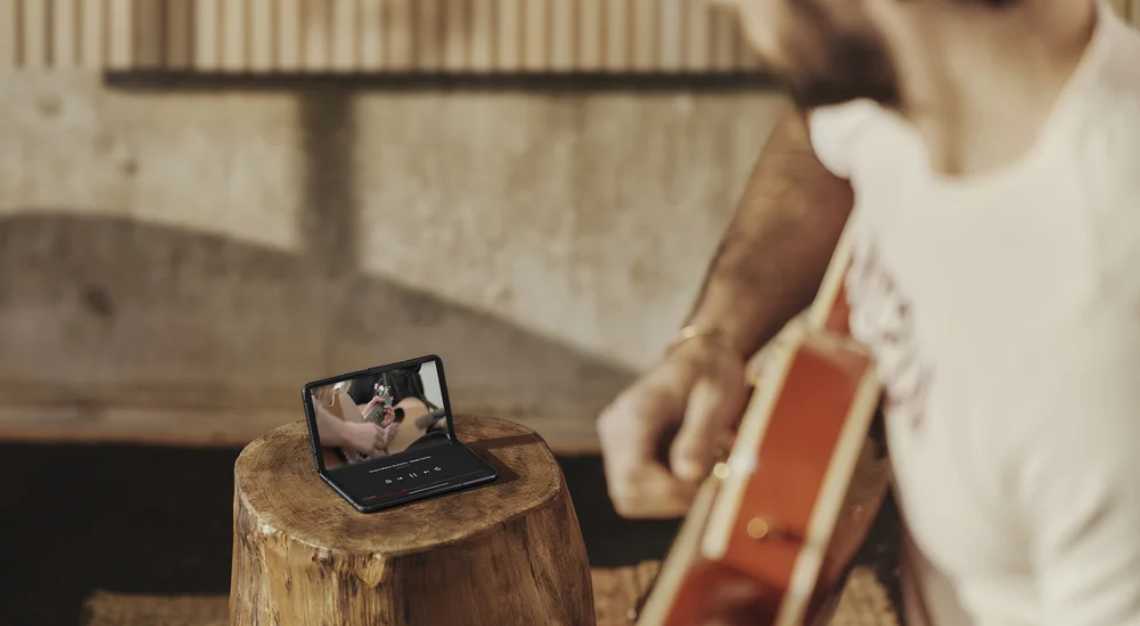 The multi-tasking
Nearly all foldable smartphones boast of their tripod function, which is so predictable it hurts. Anything with a tangible axis can easily leverage its obvious redistributed weight. And while Google did not steer away from this groundbreaking truth, it enhanced the physical attribute with digital complements. What it calls 'Tabletop Mode' turns the device into a decent mini laptop with the keyboard appearing on the bottom screen. Apps like YouTube transform into music player interface where the function buttons sit cleanly perpendicular to the video.
However, the Taskbar is what really makes sense. We all love a split screen and this does just that and more. Besides allowing you to multitask two apps side-by-side, you can drag and drop files across. Google apps have also been adjusted to match this easy toggling e.g. Google photos to Slides. The Taskbar is dynamic too, disappearing after use so as to not eat into screen space.
A Dual Screen interpreter mode will be soon rolled out to further exploit the fold by simultaneously live-translating conversations, displaying the intended language on the outer screen and your native tongue towards you.
Another noteworthy point is the independent screen rotation settings that give you the freedom to decide your preferred view when kept or unfolded. Unlike having only a singular landscape pane on the inner screen, you possess the option to customise a dual-pane home screen, thereby turning two screens into three.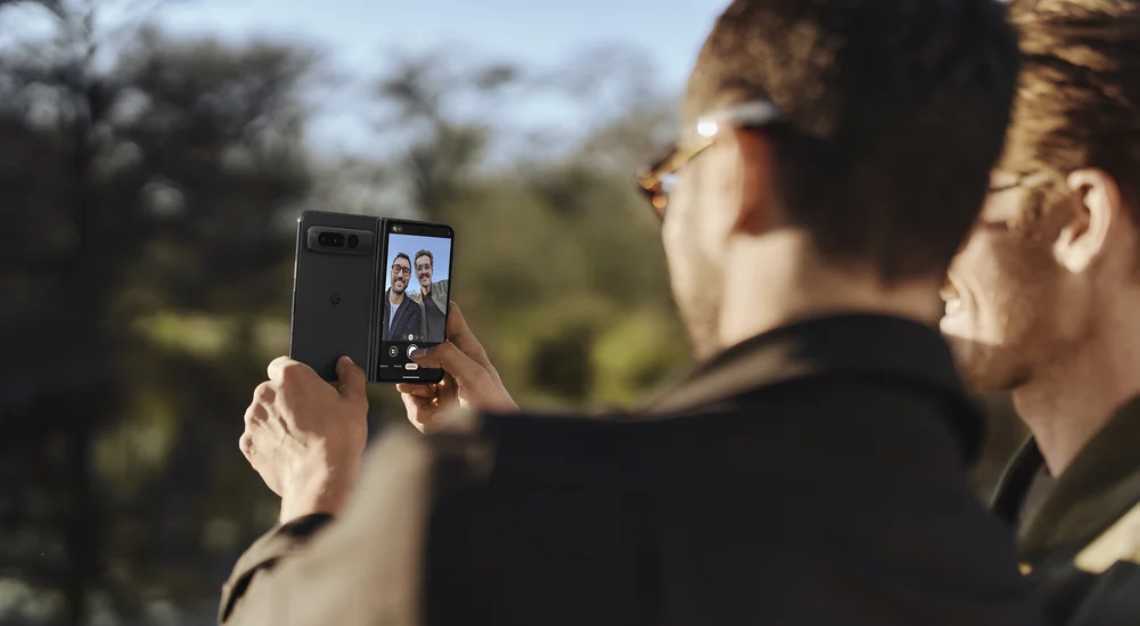 The cameras
Of course, what you may be familiar with from any Pixel mobile will be found here. Pro-level Portraits, Night Sight, Real Tone, Super Res Zoom 5x optical zoom, additionally, Magic Eraser and Photo Unblur in post-editing. Finally, narcissists can achieve the highest quality selfie for a Pixel with the Rear Camera Selfie with the exterior screen as viewfinder and the 48-megapixel main camera doing the heavy lifting.
The Google Pixel Fold is now available for pre-order.