One bike. Two feet. Countless experiences
Like it or not, telecommuting will play a huge part of our lives. And while working from home has its pros and cons (it certainly isn't for everyone), the biggest perk we can think of is squeezing in a workout from our home gym. With that in mind, we've scoured the web for the most up-to-date exercise bikes, great for those who don't necessarily have the space required for a high-tech gym filled with smart equipment. These bikes don't just offer smart television features, they also come with on-demand classes, and allow you to track your progress via apps. Who knows? One of these may have you abandoning your gym membership altogether. After all, one writer who used Mirror for an entire year did just that.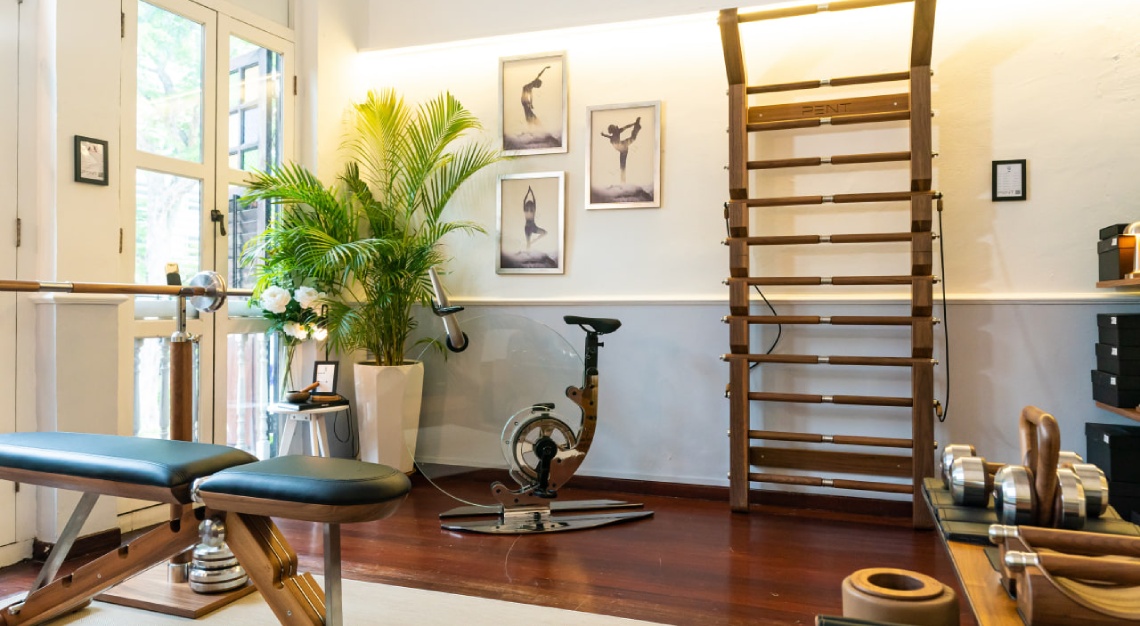 Ciclotte Teckell – Glass Exercise Bike
Price: S$26,885
Cycling Bears co-founder Debra Tay continues to prove that gym equipment doesn't have to be dull and bulky.  At Cycling Bears, the unsightly home gym is a thing of the past and taking its place, luxury fitness equipment made to fit seamlessly with its surroundings. Think dumbbells made from American walnut wood, gym balls decked in leather and even better, a bike made from crystal. The Ciclotte Teckell, the only design bike built with crystal, does not compromise on functionality. Thanks to the sophisticated mechanics applied, the bike features a transmission with a turn multiplier system that's able to replicate the sensation of pedalling on the road. An ambitious experiment gone right, it appears. 
Space Required: 111cm x 49cm x 111cm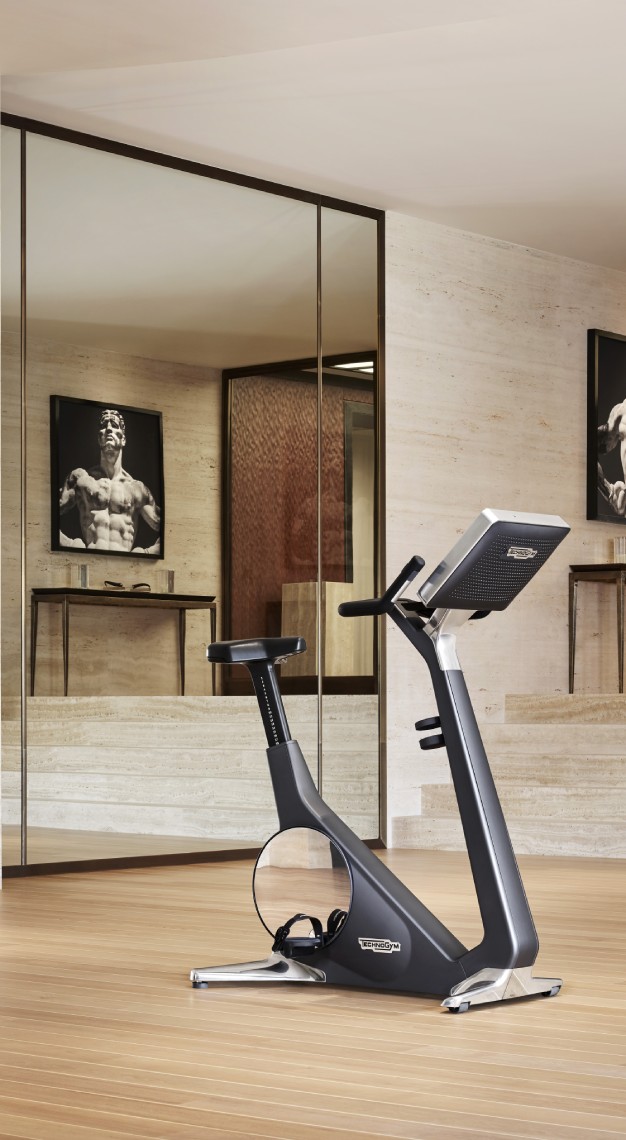 TechnoGym Bike Personal
Price: S$12,195
TechnoGym continues to prove that design and functionality can coexist with Personal collection, its line of luxury fitness equipment. Designed in collaboration with Italian architect and designer Antonio Citterio, the collection shows how it's possible to stray away from the everyday design of gym equipment. Made from micro-polished steel and aluminium, Bike Personal is slimmer and sleeker than your average piece of workout equipment, and comes packed with programming from expert trainers around the world. Bike enthusiasts can also take heart in the fact that TechnoGym partners with Olympic athletes to test its programming and product function. 
Space required: 170cm x 56.4cm x 140cm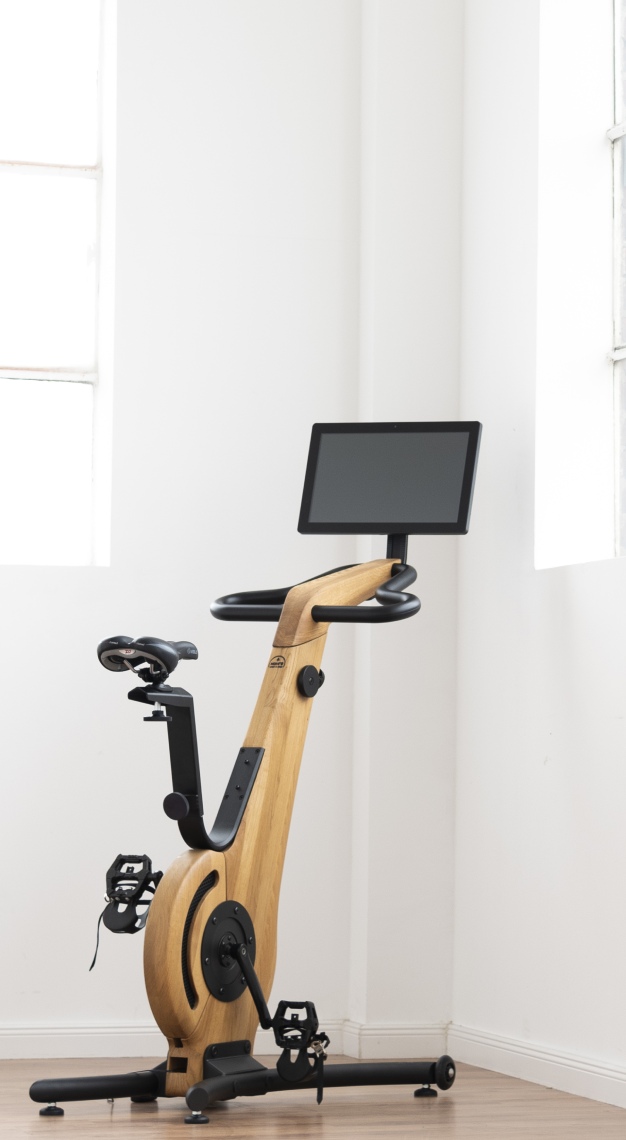 NOHrD Bike Indoor Cycle
Price: €2,699 
Known for its wooden exercise equipment, NOHrD is one of the highest quality and sustainably made exercise equipment manufacturers on the market. Its innovation lies in its advanced planetary gearing and allows for training in both upright and racing positions with a variety of grip options for every fitness level. The NOHrD indoor bike, which uses wood from sustainably managed forests, is fitted with an infinitely variable resistance disc, precise pedal stroke resistance, and wear-free magnetic brake technology. Owners can also choose from various types of wood and finishings of the bike. 
Space required: 113cm x 60cm x 117cm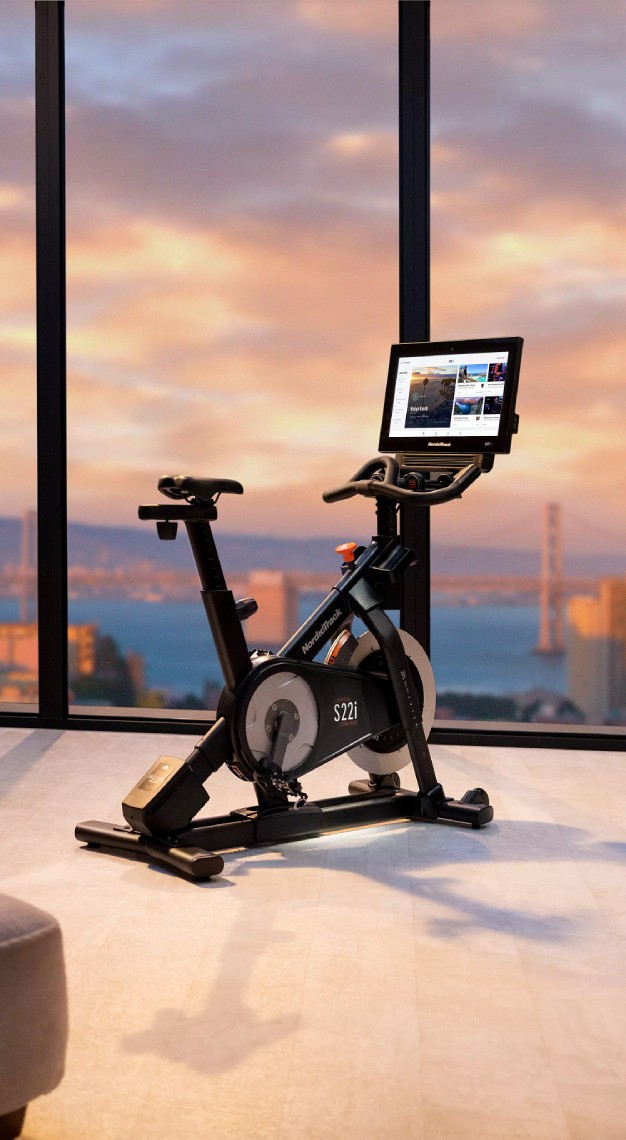 NordicTrack Commercial S22i iFit Studio Cycle
Price: US$1,999
If you're after a bike with high performance and the latest technology, NordicTrack's Commercial S22i iFit Studio Cycle is a solid choice. The 2021 model comes with a brand-new connected fitness feature, iFit, which acts as an interactive personal trainer with on-demand workout classes – you can even text your trainers for advice on the best workouts for toning specific areas of your body. 
But perhaps the biggest selling point: not only will the Global Workouts hyper-realistic experience take you through the Swiss Alps, Moab National Park and other scenic routes, you'll also be able to experience the exact sensations when you're cycling in person, thanks to the bike's incline and decline features.
Space required: 160cm x 55cm x 150cm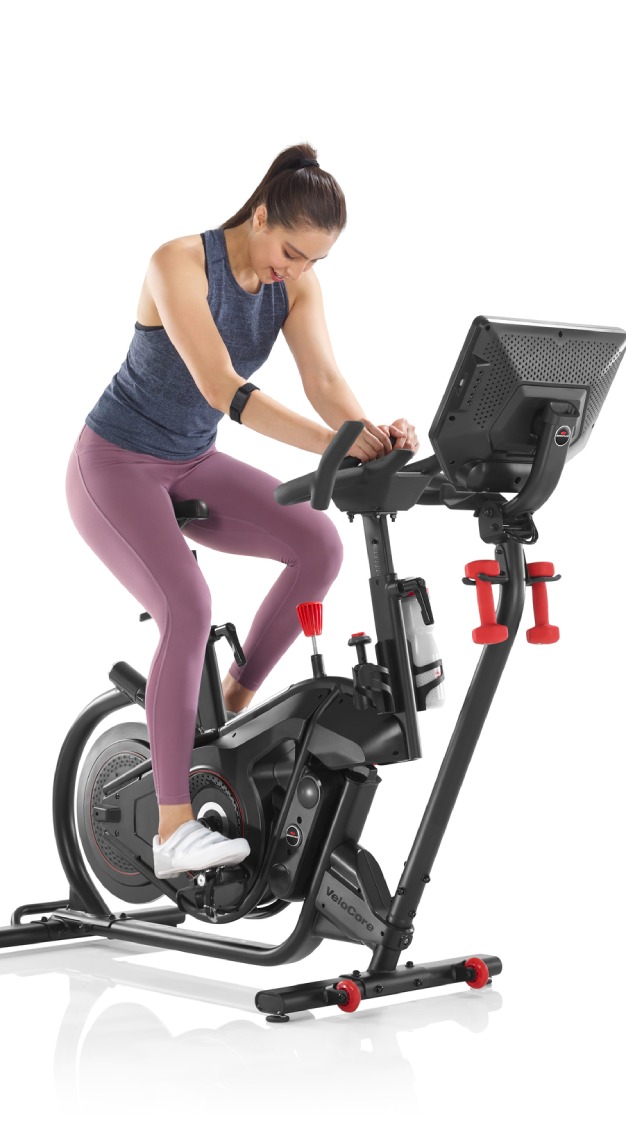 BowFlex VeloCore Bike
Price: From US$1,699 
Unlike most stationary bikes, BowFlex VeloCore is best known for its multiple riding styles, which allows you to lean, rock and sway like you would on a regular bike. In turn, you get a full body workout, activating core and arm muscles. Choose from a 16- or 22-inch touchscreen display; both come with workout and subscription streaming capabilities. The purchase also comes with a subscription to BowFlex's app, JRNY, which has plenty of workouts, virtual coaching and an Explore The World experience. The bike has magnetic resistance levels, so it's a virtually silent and ultra-smooth ride.
Space required: 1.5m x 61.2cm x 1.44m