Star Gazing
With the Recital 20 Asterium, Bovet wants to reach for the stars and it does, literally.
The key complication in this watch is a sidereal calendar, which is based on sidereal time. Sidereal time is measured by following the earth's distance to fixed stars and differs from solar time, which is reckoned from the earth's position relative to the sun.
Sidereal time is displayed on the Recital 20 Asterium via a dome of translucent blue quartz, on which the stars and constellations have been laser-engraved and coated with SuperLuminova. Calibrated to perfection, the sidereal indications are driven by an annual calendar set to a 365.25-day cycle.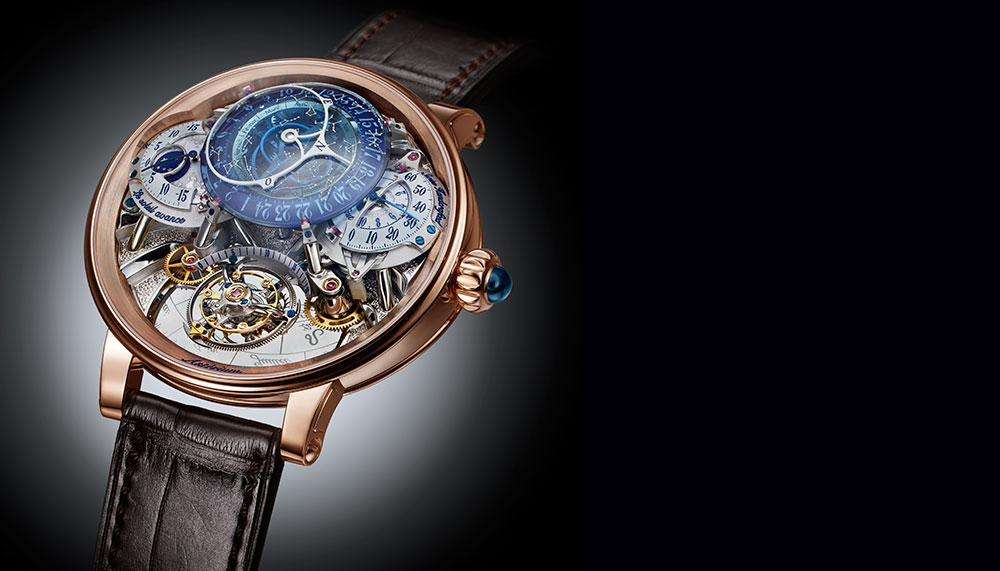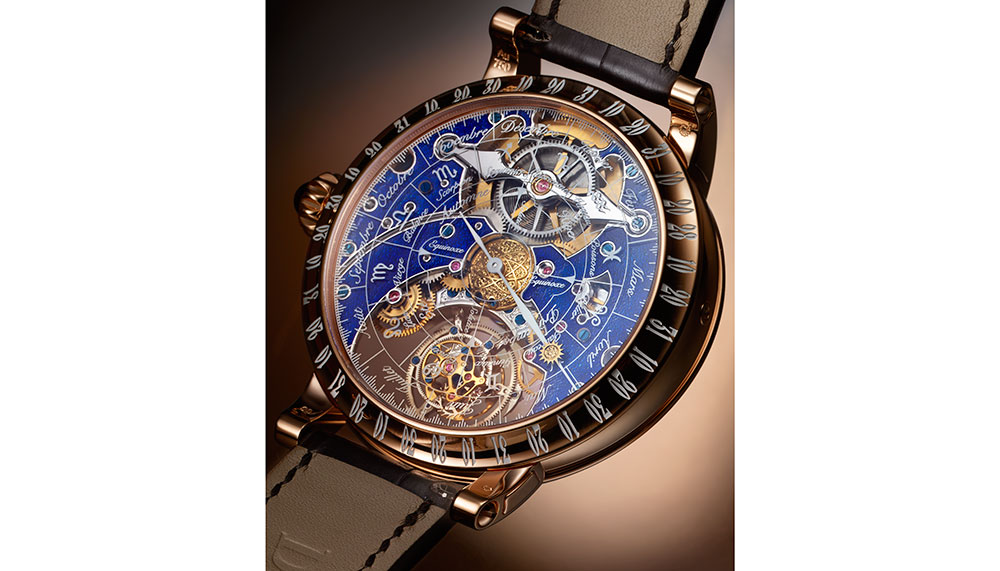 This is completed by a moon phase display and an equation of time indicator, as well as a retrograde minutes display and a power reserve indicator for 10 days, while beneath the sky chart a patented double face flying tourbillon regulates the movement with precision. On the back, further readings include the date and month and signs of the zodiac.