The design mastermind lends an earthy, masculine touch to WatchBox's American outposts
Step into most horological outlets and the decor leaves you in little doubt why you're there: to buy some serious steel. But strolling into one of pre-owned retailer WatchBox's new American stores, created by interiors firm Studio Mellone, feels more like arriving for cocktails at the home of one of your stylish friends.
That's because Andre Mellone—the 54-year-old Brazilian-born, New York–based designer who leads the firm—usually brings his masculine aesthetic to the more nuanced context of residential spaces.
"I really try not to do much retail anymore unless it's really worth it and it really makes sense," Mellone tells Robb Report, noting that he has previously created stores for Thom Browne, The Row, and Jason Wu—whose Tribeca apartment he also decorated. "It needs to be something that is interesting design-wise, and [WatchBox] was aligned with that. They wanted to create something special."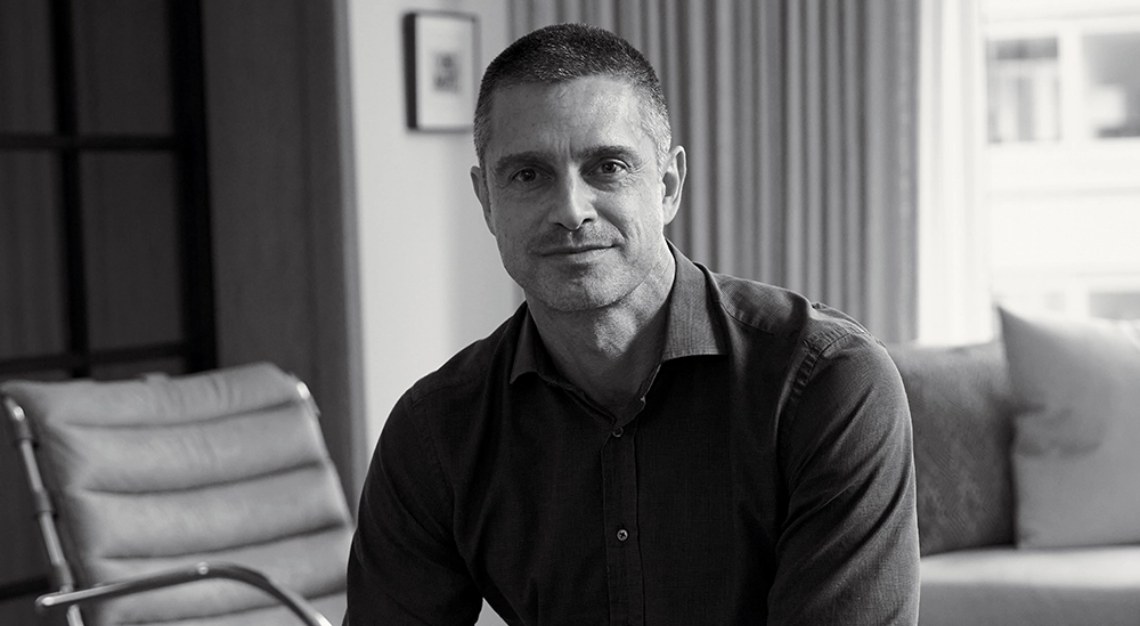 Mellone, who worked for classicists including Robert A. M. Stern and Ferguson & Shamamian before founding his own shop in 2012, often draws inspiration from the warm minimalism of his home country's mid-century modern designers. As an architect by education, he favours "a simplicity of lines and form." Rather than using excessive ornamentation to bring character to a space, Mellone assembles a tasteful assortment of vintage furniture, "much to the chagrin of my industry," he says. You can see these principles throughout the new WatchBox locations, where leather lounge chairs meet around travertine tables and lamps by Isamu Noguchi and the British firm Anglepoise illuminate the space.
To bring the high-end, previously online-only secondary marketplace into the physical realm, WatchBox secured stores in some of its biggest markets: New York, Los Angeles, Miami, and Boca Raton. Studio Mellone sought to reference the world of watchmaking while also injecting allusions to the gentlemanly atmosphere of James Bond films. (The upholstered walls and floating glass shelves are a tribute to Dr. No, while the sliding rattan panels nod to the opening scenes of You Only Live Twice).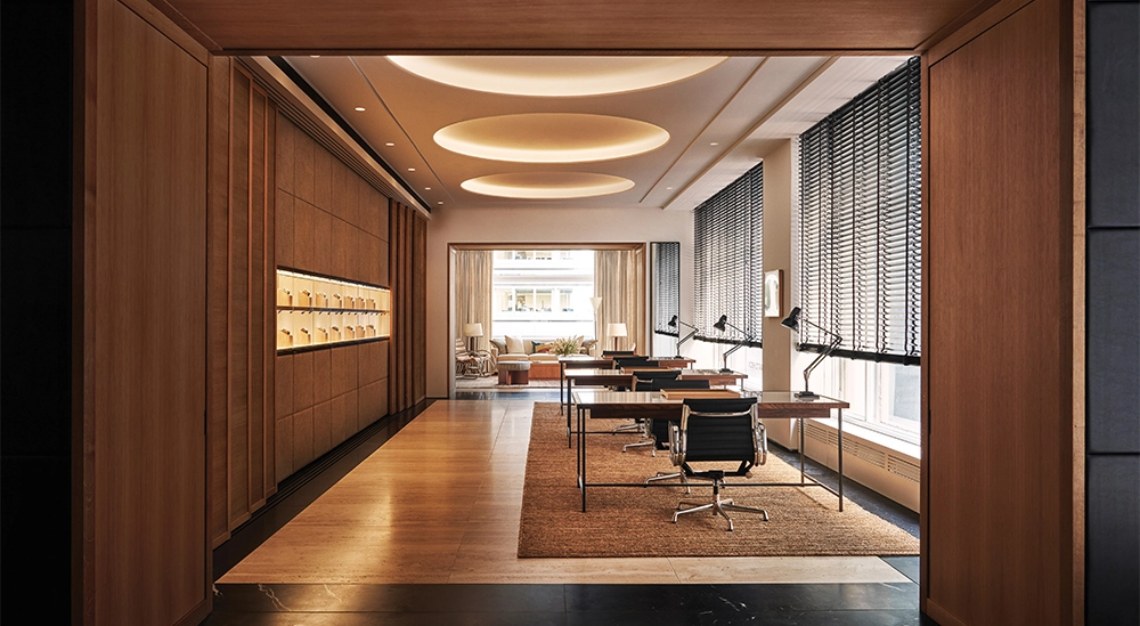 Each of the resulting spaces, which opened between last fall and this spring, is distinct, but all of them prioritise organic materials such as wood and stone. Large windows flood them with natural light, and rich textures—such as cane-backed chairs, sisal and jute rugs, and linen draperies—add a sense of warmth.
To adapt to the challenging reality of brick-and-mortar retail, each appointment-only location has been designed to function as much more than just a place to browse and purchase. (The well-stocked bars don't hurt either.) An immersive "watch lab" concept allows you to turn a loupe onto available pieces from Patek Philippe, Audemars Piguet, and F. P. Journe in an environment of your choosing: You can examine references with an adviser in a private room or a more lounge-like corner, each lit to give you a clear picture of what you're buying.
For Mellone, connecting the spaces goes beyond simply swathing them in similar colours and materials. Among the custom pieces he created for the project is a club chair that's deployed in all of the stores but gets a different local treatment.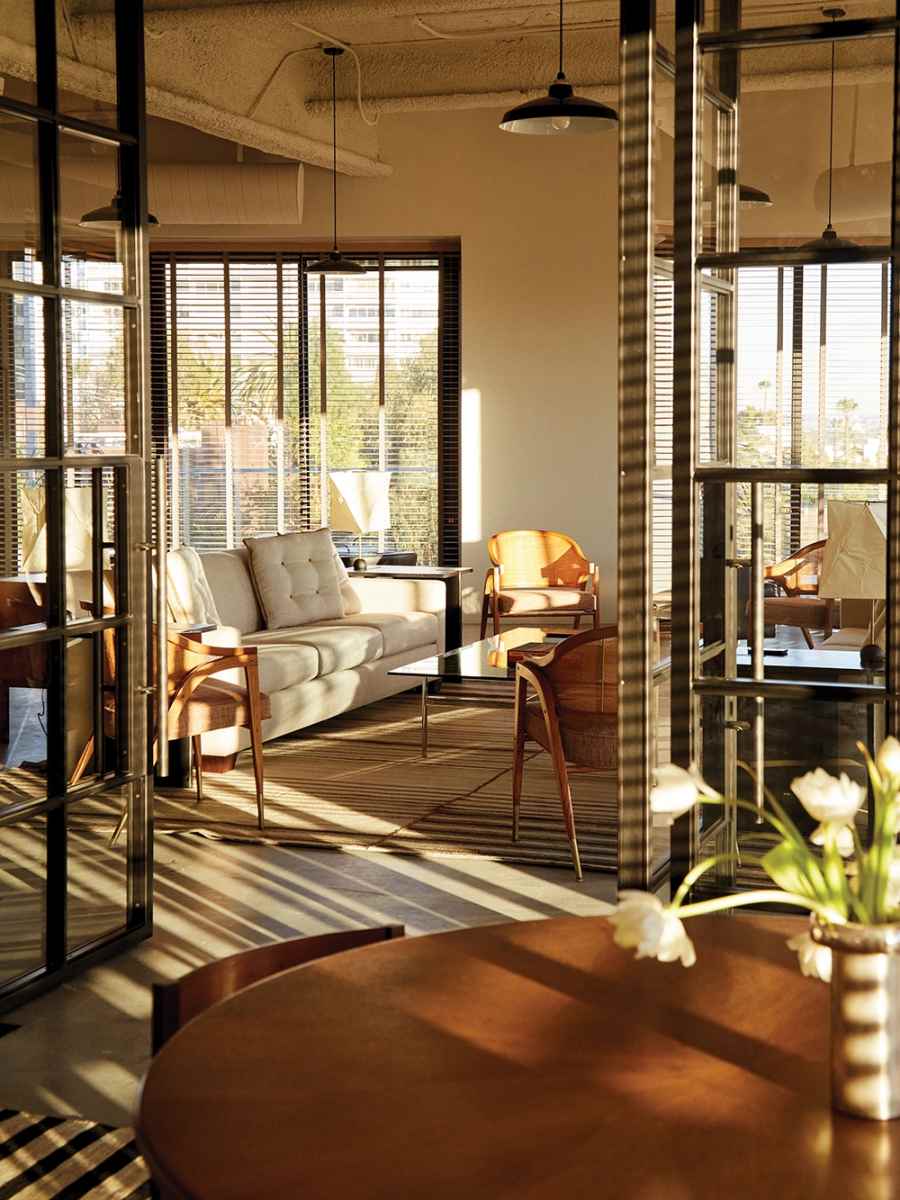 "In New York, they are black leather, because it's Madison Avenue. It's a bit more formal, and a bit sexier," he says. The Miami store uses palm-leaf-print pillows to accent the chairs, which Mellone calls "a bit more colourful and tropical." In L.A., he chose a pale linen to telegraph a more laid-back feeling.
"It's about creating a series of codes that then can be transformed wherever you are," he says. The approach helps give each boutique a similar sense of relaxed comfort—and, WatchBox hopes, a vibe that you'll want to experience again and again.
This article was first published on Robb Report USA