It's a winning formula by the reigning tennis player
Boutique perfumer Henry Jacques has announced a rather unlikely collaboration with none other than Rafael Nadal—tennis player, King of Clay, and the man who stands alone (for now) with 22 Grand Slam singles titles—and his long-time partner in life, Maria Perello. The couple tied the knot in 2019 after dating for 14 years. The new collection, known as In All Intimacy, consists of three fragrances: Maria Perello, Rafael Nadal No 1 and Rafael Nadal No 2.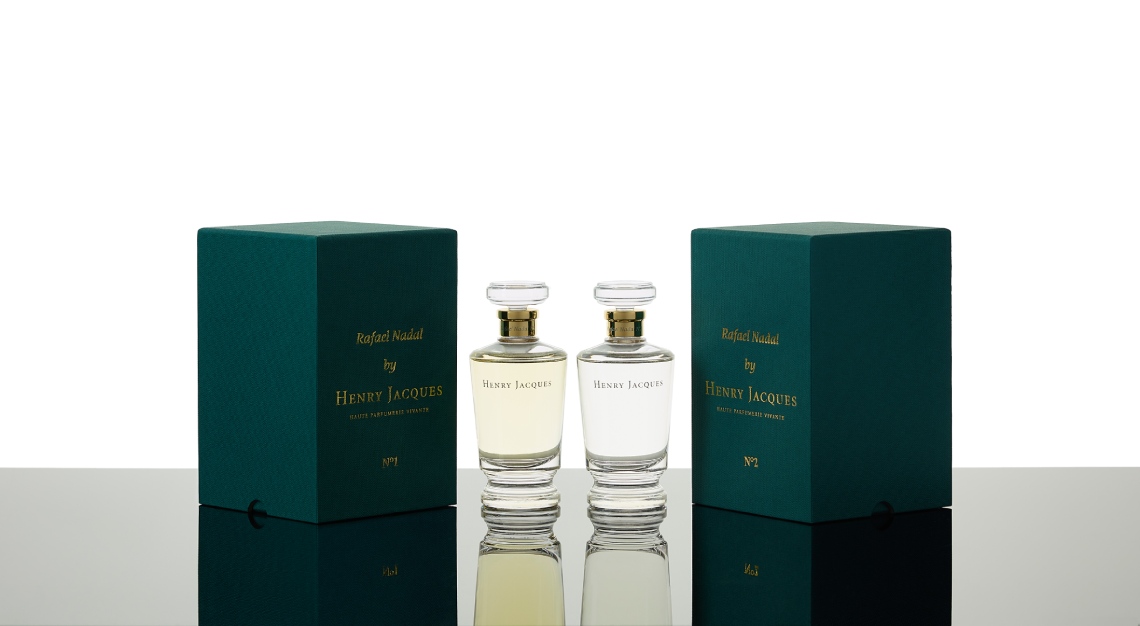 Perello's fragrance speaks to the elegance and quiet dignity with which she has held herself throughout the many years as a constant presence in Nadal's storied career, carrying floral notes on top of sandalwood and white musk. Rafael Nadal No 1 is a lighter, sportier scent that befits a competitor as fierce as its namesake: herbs, lavender, citrus, wood and leather. Meanwhile, Rafael Nadal No 2 is altogether more personal and intimate, and is a masculine reflection of Perello's fragrance, as they share elements such as bergamot and jasmine, as well as sandalwood and white mush.
This article was first published on Robb Report Malaysia