Coulisse Heir wants to enhance your beauty regimen, in the comfort of utmost privacy
No matter how lauded and glorified by the beholder, enduring beauty has always been more than a matter of skin-deep—an enfolding, palpable warmth, radiating deep from the inside out. Yet one need only conduct a cursory sweep of the local hair and scalp care sector—a relatively incipient segment of the beauty industry at large—and it quickly becomes apparent that the fundamental subject of beauty—the individual—has been sorely neglected.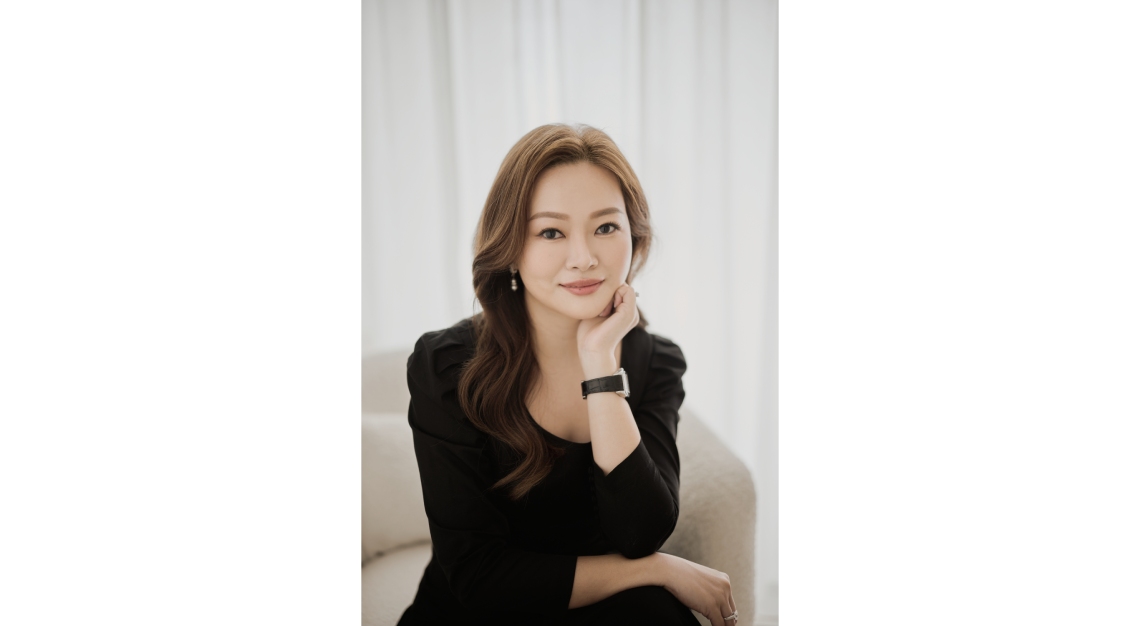 "While exploring the options for hair and scalp care in Singapore, I realised that there was a shortfall in the standard of services offered; seeing as most businesses operate in salon-style set-ups, with only one or two private rooms catering to VIP guests," states Selina Ong, co-founder of luxury hair and scalp care brand Coulisse Heir.
Seeking to address this crucial gap in the market, Coulisse Heir's flagship boutique at Ion Orchard is the first of its kind to embrace an exclusive, personalised approach to hair and scalp care. Composed entirely of individual 'pods', it's a laidback sanctuary for clients to receive premium hair and scalp care treatments, shrouded in utmost privacy.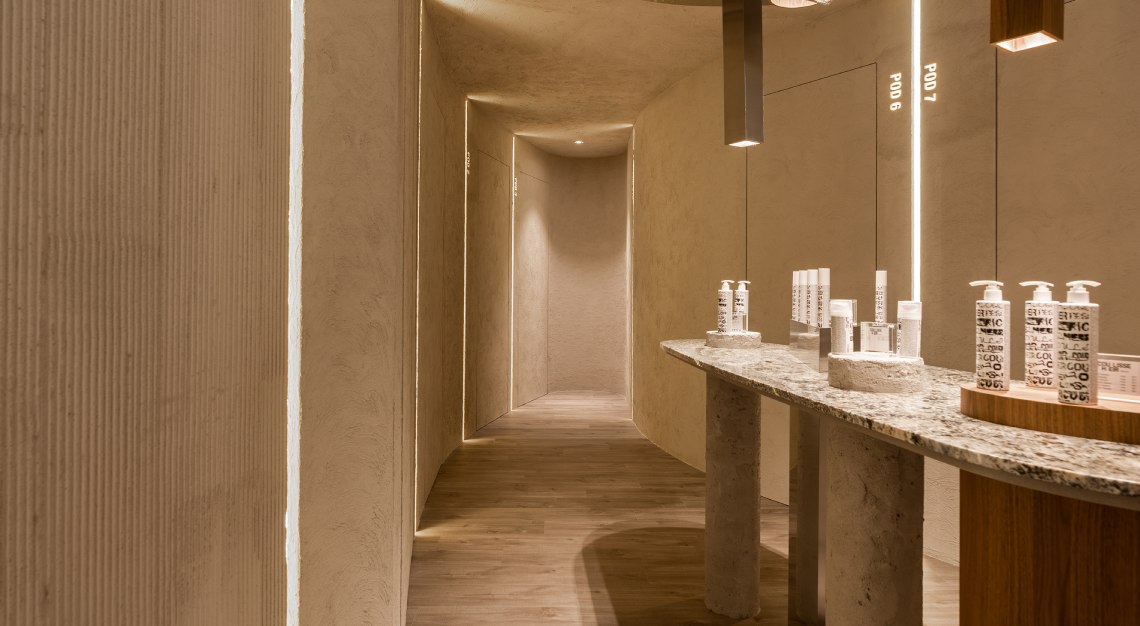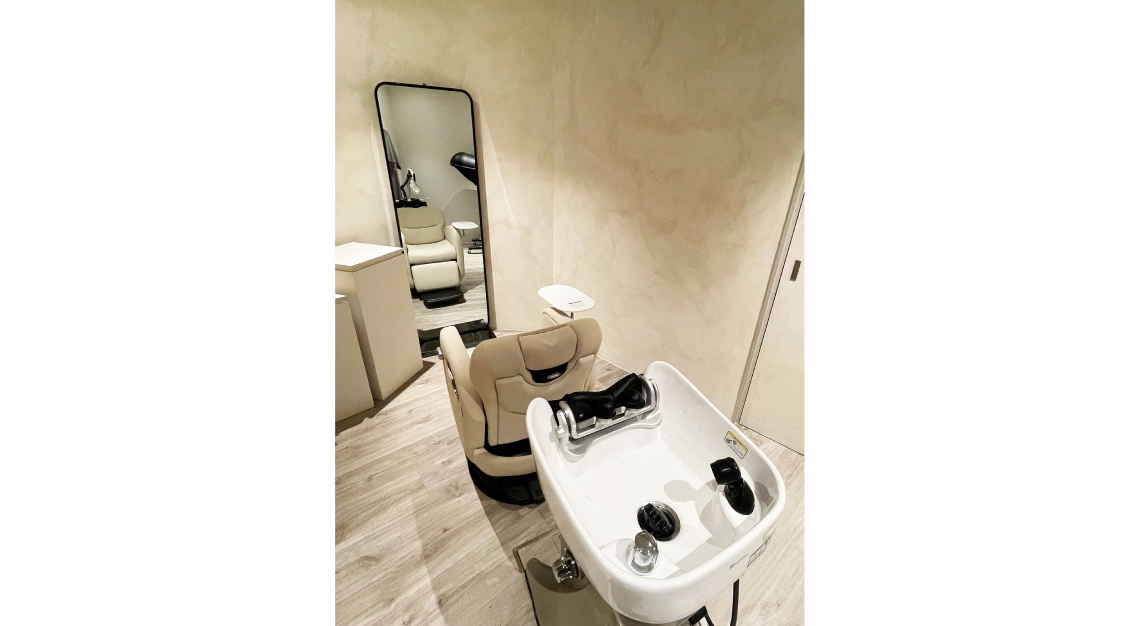 Integral to the boutique's rather unorthodox design—fronted as it is by an amorphous reception table—is its monochromatic palette of earthy, muted tones, which shies away from garish spectacle to exude consistency and calm. Designed by award-winning graphic artist and designer Theseus Chan, each pod is minimally construed, equipped with the bare essentials (here a standing mirror, there a reclinable backwash chair) so as not to overwhelm the senses.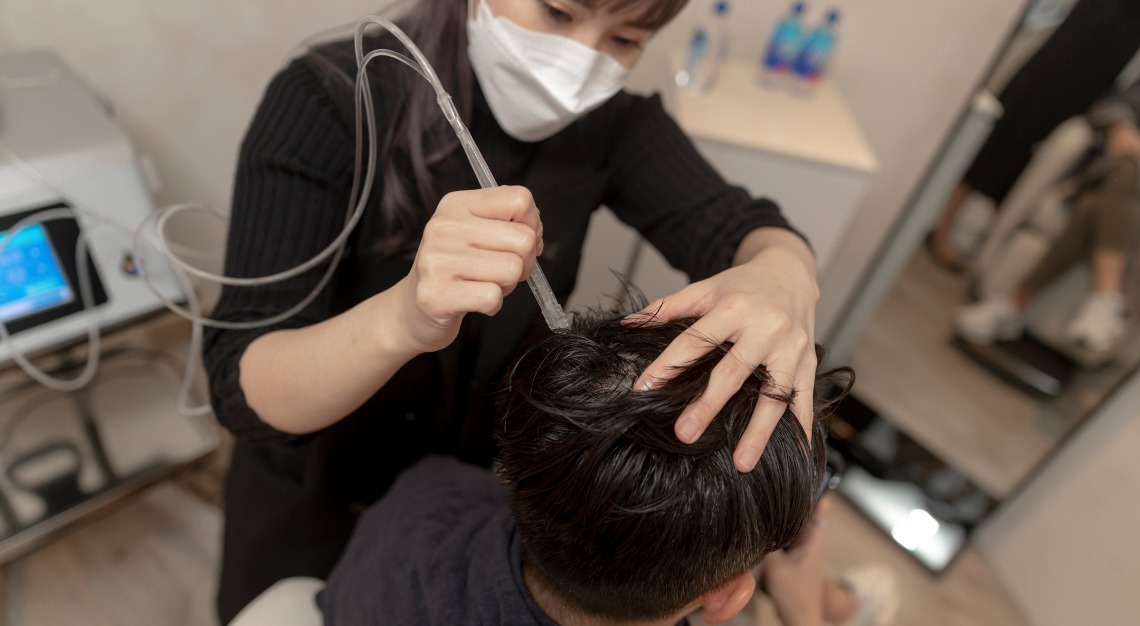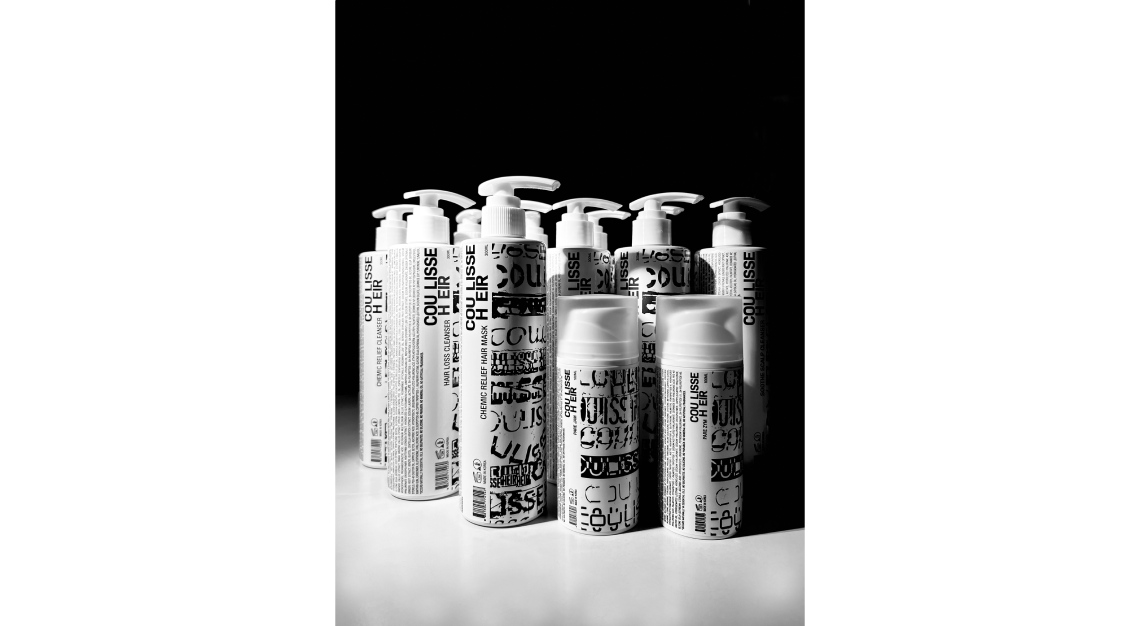 Espousing a fusion of trichology and herbology with cutting-edge stem-cell and regenerative medicine, Coulisse Heir's proprietary range of hair and scalp care treatments and products are designed to revitalise ailing follicles, promoting lush, healthy growth without subjugating the skin to harsh procedures and chemicals. Its signature Co-Cleanse Scalp Therapy involves the use of a jet peel and chromotherapy technology, while its stellar Hair Densify Cleanser is a rejuvenating mix of bio-peptides and active botanical blends.
"Beauty doesn't always have to be about looking beautiful," Ong explains. "It's about taking the time and effort to indulge in self-care. Regardless of our roles in life—I'm both a working professional and a mother—we still have to be the best versions of ourselves."