Next to round, it is the most classical, timeless, and failsafe case shape everyone should try at least once.
While we love ourselves a nice round watch as much as the next guy, there are times when the aesthete in us demands something more. Variety, after all, is the spice of life. Yet if veering too far from the beaten path isn't quite your style, consider rectangle watches. They have the right amount of neutral without being awfully predictable.
Rectangle watches can also be really elegant. Many such as the Jaeger-LeCoultre Reverso and the Cartier Tank are forever classics. Others such as the Franck Muller Long Island and the Richard Mille RM016 will add a bold splash to your timepiece collection.
Robb Report rounds up the best rectangle watches launched in 2021 so far.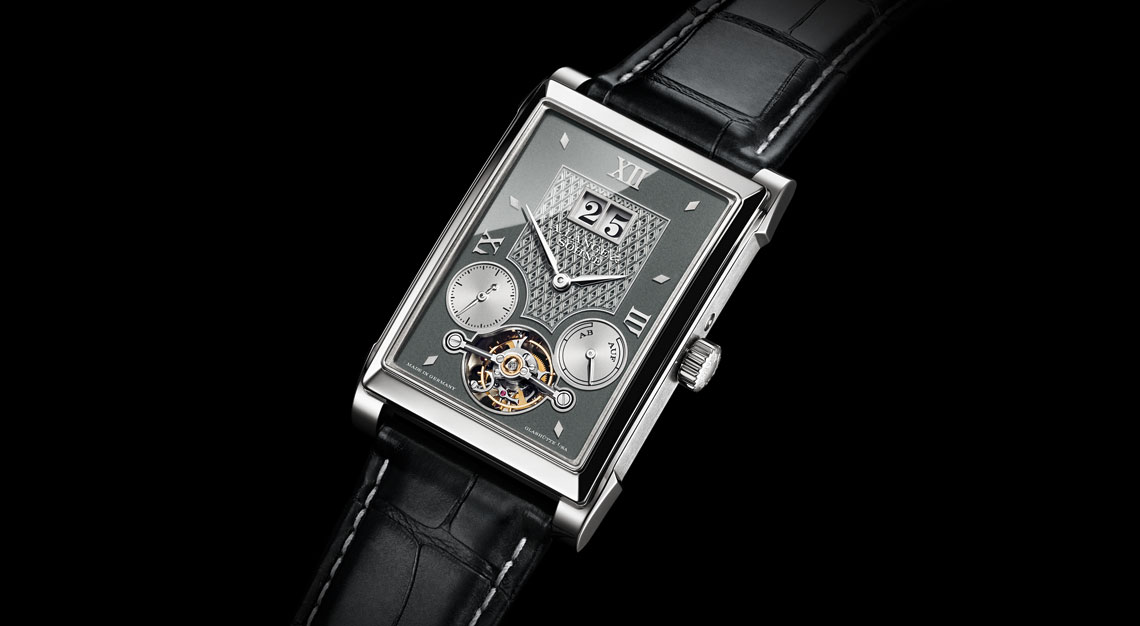 A. Lange & Sohne Cabaret Tourbillon Handwerkskunst
The moment you thought all the dust from novelty launches has settled down, A. Lange & Sohne put us in a complete tailspin with this absolutely stunning timepiece. New Cabaret models have not been released in years, and this version with a tourbillon regulator already more than makes up for the lost time, but still it does us one better.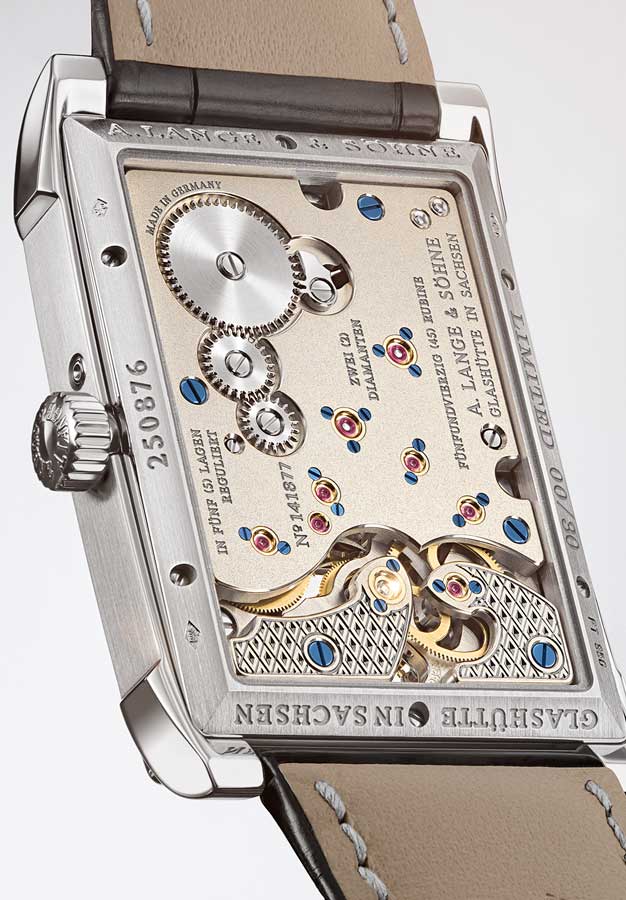 One of A Lange & Sohne's rare Handwerkskunst watches, the solid gold dial has been finessed with semi-transparent enamel and manual engravings in a lozenge pattern. Dressed in a beautiful Lange grey tone, it is beautiful inside and out. The rectangular shaped Calibre L042.1 features all the trappings of a classic, timeless, beautiful A. Lange & Sohne movement.
30-piece limited edition, priced at S$475,000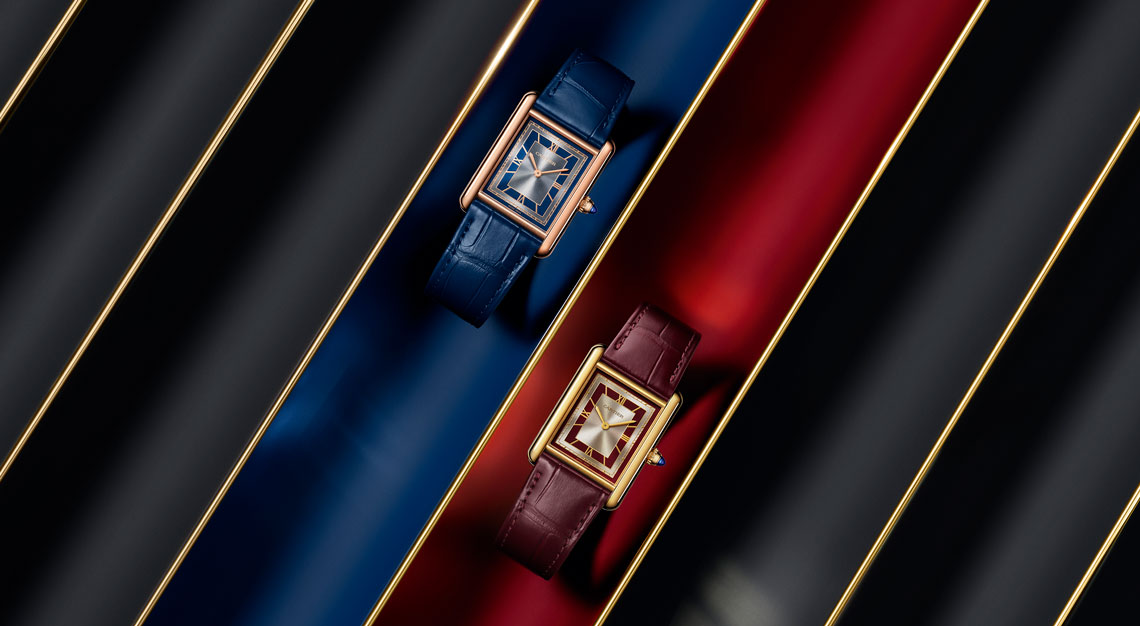 Cartier Tank Louis Cartier
Among the world's most famous rectangle watches, the Cartier Tank exists in numerous permutations. Out of all the different Tank variations, though, the Tank Louis Cartier is indisputably the most elegant and refined. This year the maison reintroduced two dapper new models with red or blue highlights that are instant must-haves. The only question is, which colour do you fancy more?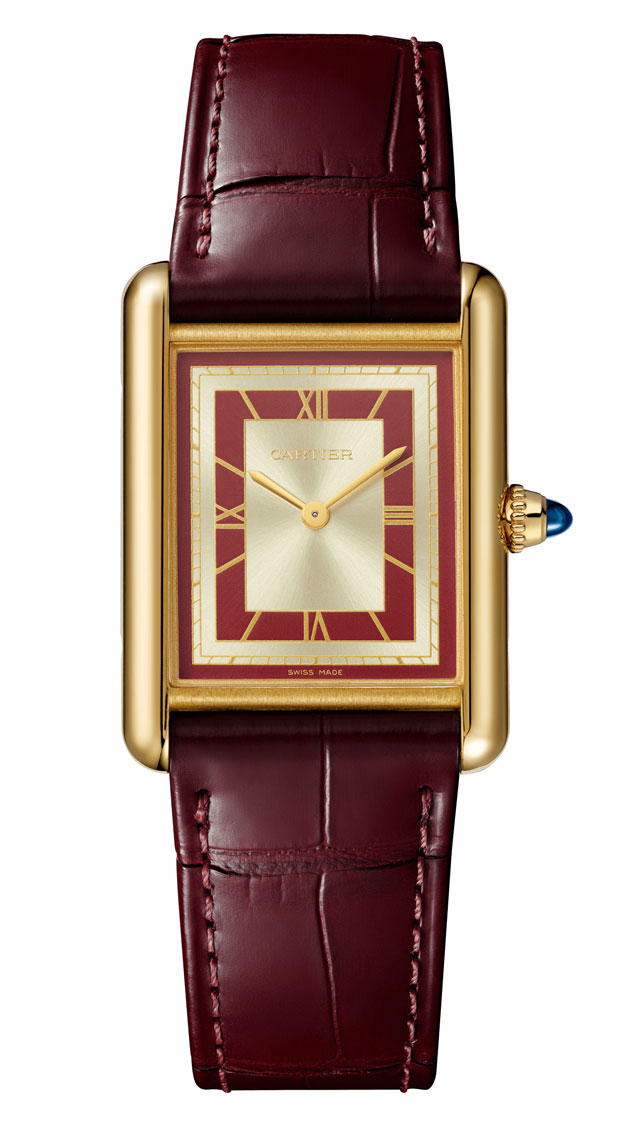 In addition to the spashes of colour, this Tank Louis Cartier comes with gold rail tracks enhancing the dial's graphic intensity. Blue matches with pink gold and red to yellow gold, both with colour coordinated alligator leather straps. On the inside is a manual-winding movement Manufacture Calibre 1917 MC.
Limited offer subject to availability, priced at S$18,800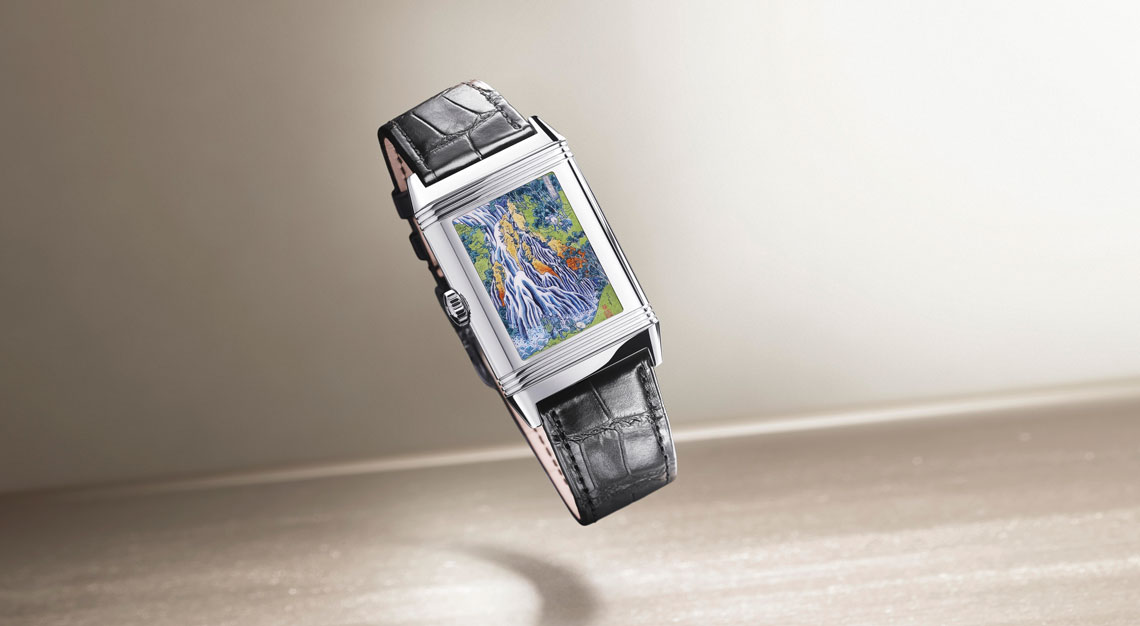 Jaeger-LeCoultre Reverso Tribute Enamel Hokusai Kirifuri Waterfall
It is the year of the Reverso for Jaeger-LeCoultre. And as the icon celebrates 90 beautiful years, the manufacture took the liberty of creating numerous technically inspiring and artisanal models, such as this Reverso Tribute piece.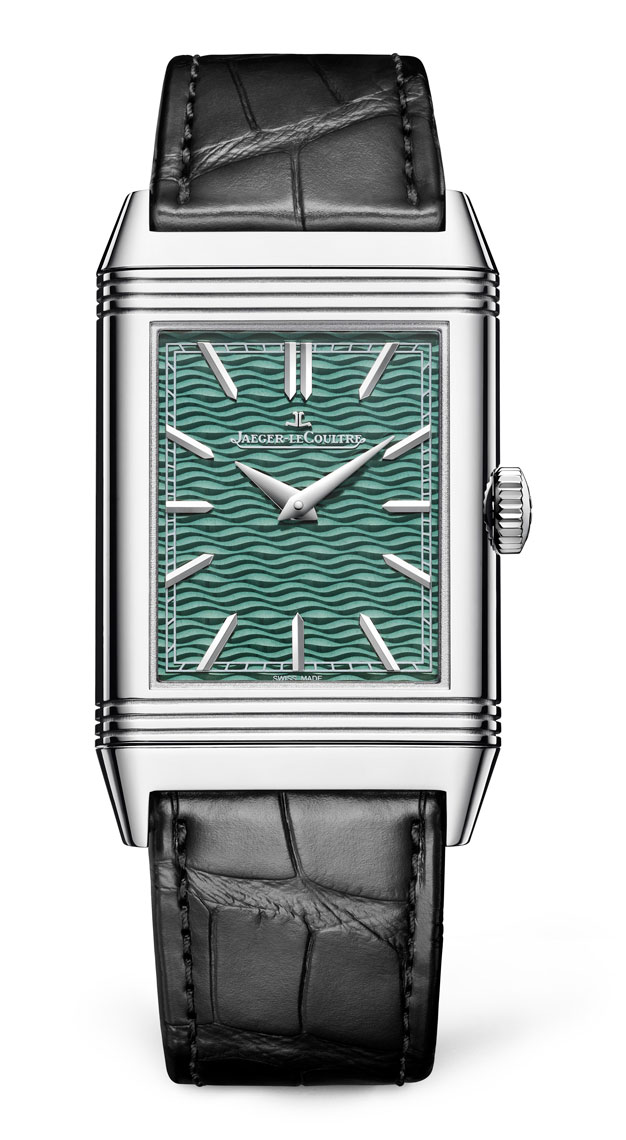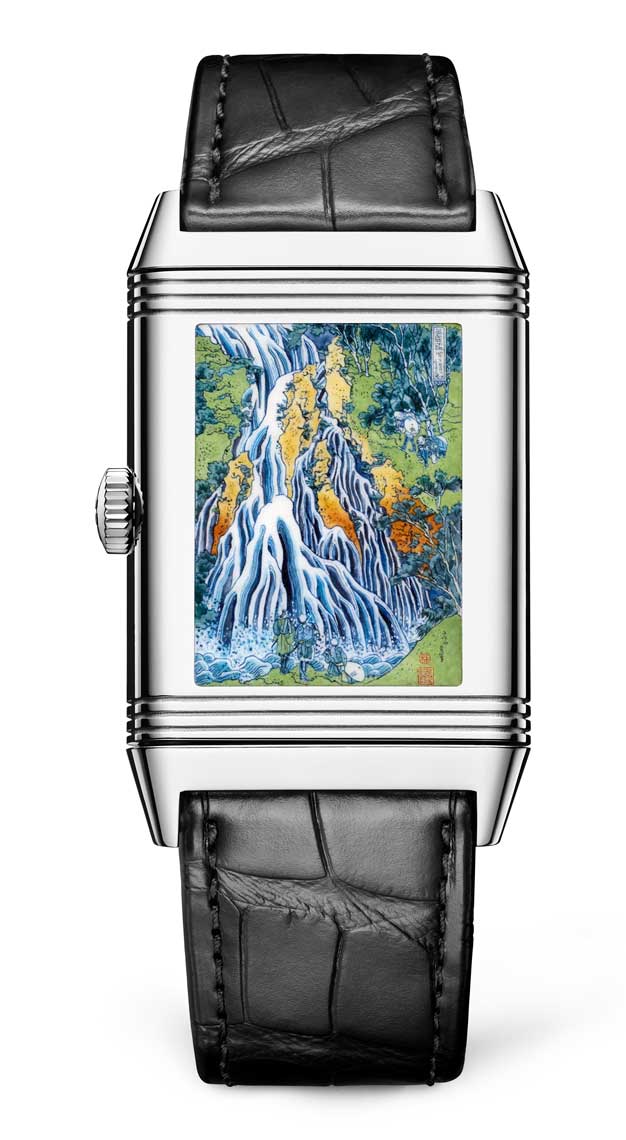 With delicate green guilloché waves on the front, it has a hand-applied miniature enamel painting on the back. Featuring a faithful rendering of Hokusai's Kirifuri Waterfall in original colours, this exquisite model unites European craftsmanship with Japanese art. Definitely a must-have for fans of Hokusai wood block prints.
10-piece limited edition, priced at €80,000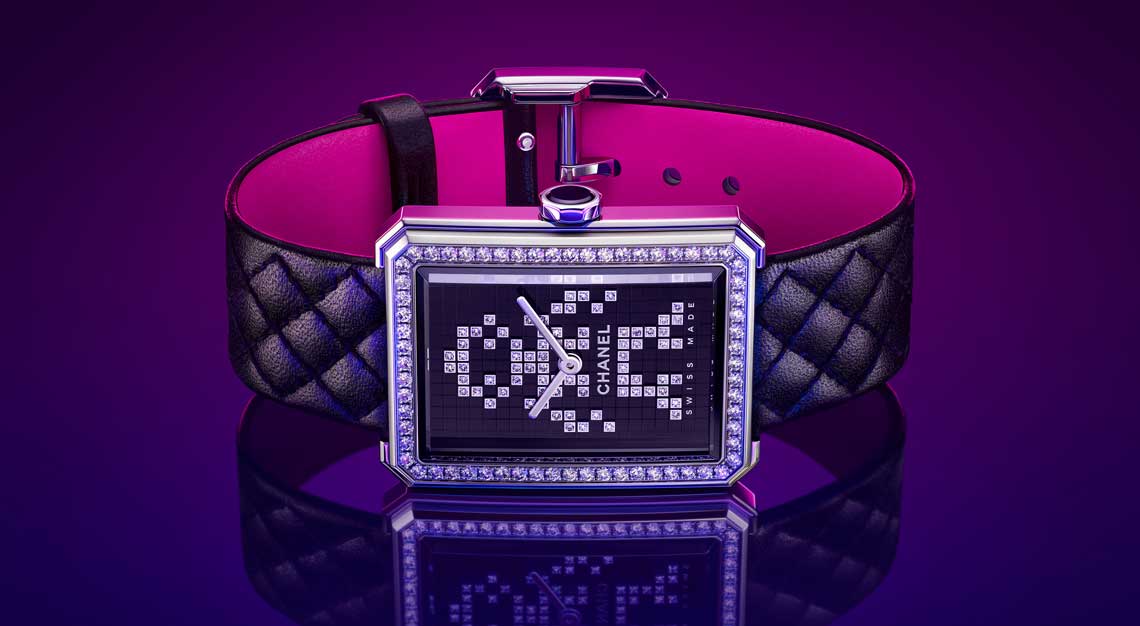 Chanel Boy.Friend Electro
Pairing the signature elongated Boy.Friend case with the maison's beloved matelassé quilting, this fashion-forward timepiece has two distinctive sides. On the surface it embraces the classic monochromatic colour codes of Chanel. But hidden on the underside of the calfskin strap is a big bolt of neon pink.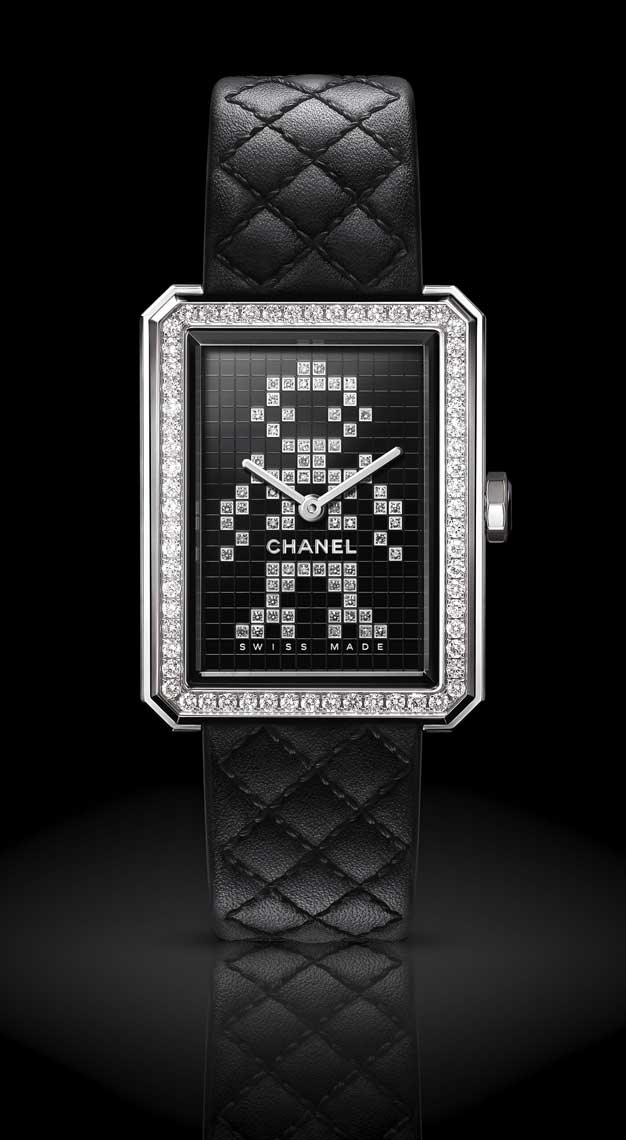 And offering a hint to thr watch's quirky persona is the robot figure on the dial made up of brilliant-cut diamonds. Buzzing with the energy of electronic music, the steel case is also set with brilliaht-cut diamonds around the bezel.
55-piece limited edition, priced at S$23,350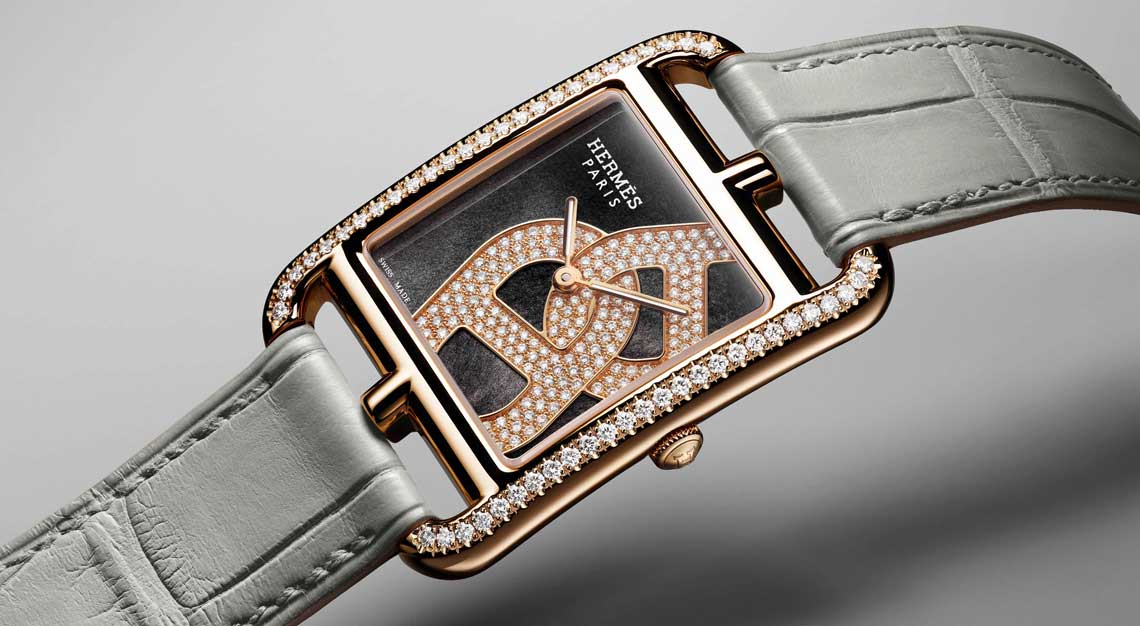 Hermes Cape Cod Chaîne d'Ancre
There are literally a thousand and one ways to wear the Hermès Cape Cod but this might be its most intriguing yet. Fully set with brilliant diamonds all over the case, the dials are made of natural obsidian.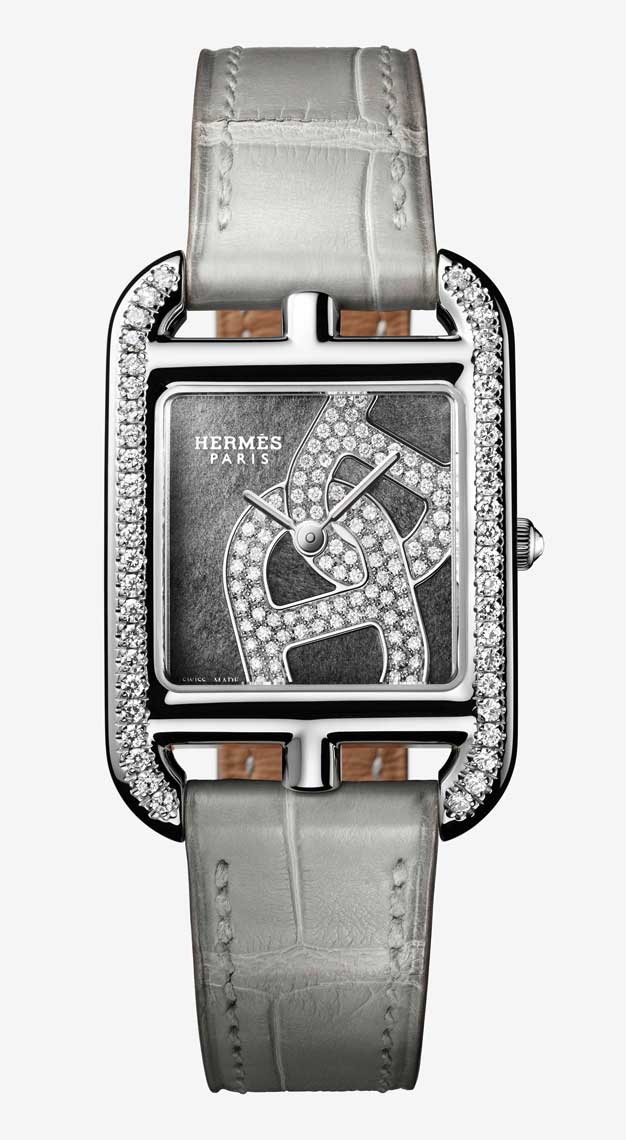 This grey vitreous volcanic rock channels an air of mystery to the timepiece, its textured organic glow creating a beautiful tension with the neat structure and symmetry of more brilliant diamonds. Contrast or harmony? There really is both if you looked at the right places.
Priced from S$13,430 (small model in steel) to S$27,040 (large model in gold)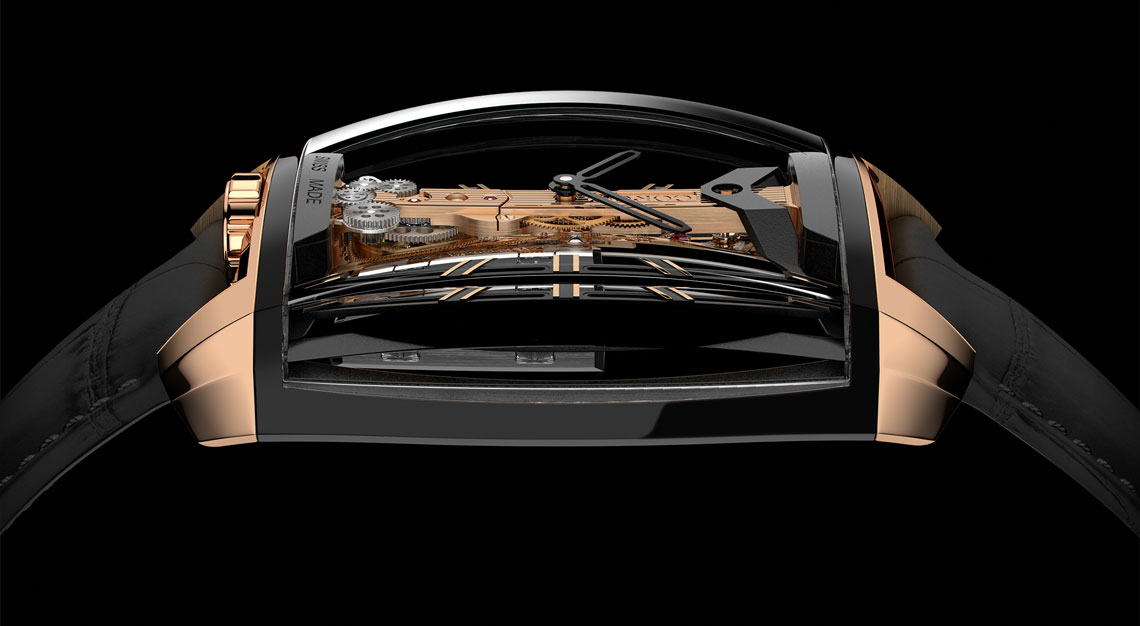 Corum Golden Bridge Automatic
It's been 10 years since we first saw a self-winding variation of the Corum Golden Bridge. This fully open-worked model celebrates the occasion with a panoramic monobloc sapphire crystal top that exposes the baguette movement from all angles. In order to preserve the integrity of all that negative space, Corum used floating harness system in order to secure the hour indexes, so they, too, appear to be suspended in mid-air.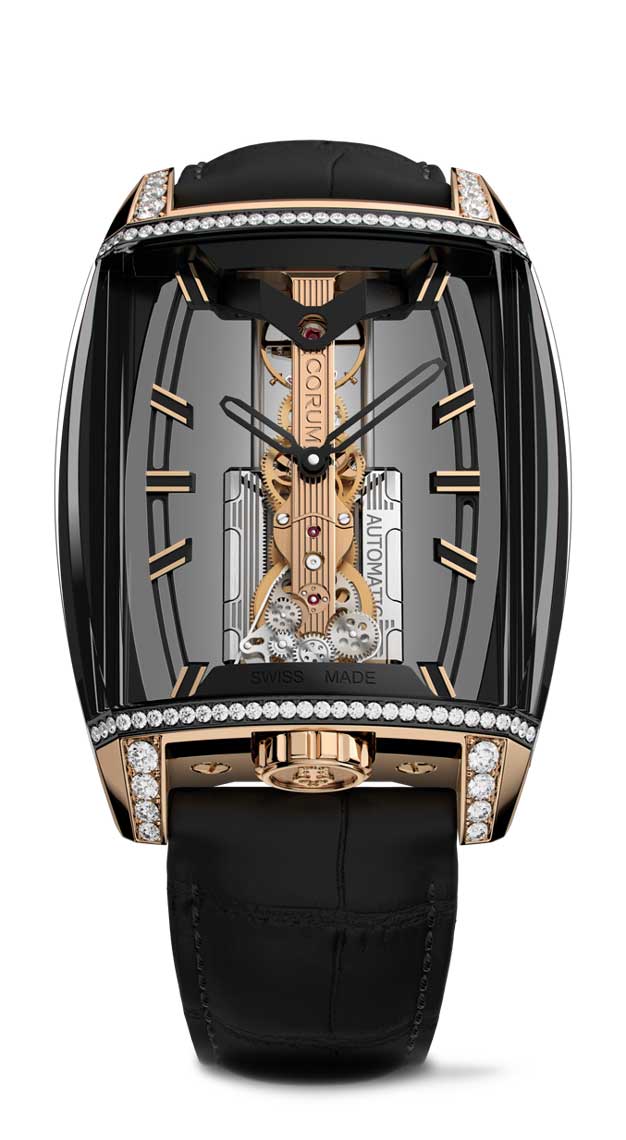 On the back, smoked grey sapphire crystal lends the watch an air of mystery and a modern aura that instantly updates this iconic watch to the 21st century. See the oscillating mass power the movement by moving up and down the steel rails.
Priced at S45,800 (titanium, limited edition 50), S$57,700 (titanium with diamonds, limited edition 25), S$63,000 (titanium and rose gold, limited edition 150), and S$66,200 (titanium and rose gold with diamonds, limited edition 100)