Incredibly pure and vividly hued, these stones will be the stars of Chopard's upcoming haute joaillerie and Green Carpet collections
Every year during Paris Couture Week, it is a tradition at Chopard to turn the spotlight onto the Maison's rarest, most precious high-jewellery treasures. In 2022, it pulled out all the stops to reveal a show-stopping and mesmerising 6,225-carat rough emerald named Insofu, which will be the heart of a new collection soon to be unveiled by Chopard. This year, the Maison revisits its love for coloured gemstones of all kinds, sourced personally by its Co-President and Artistic Director, Caroline Scheufele, from some of the world's best mines.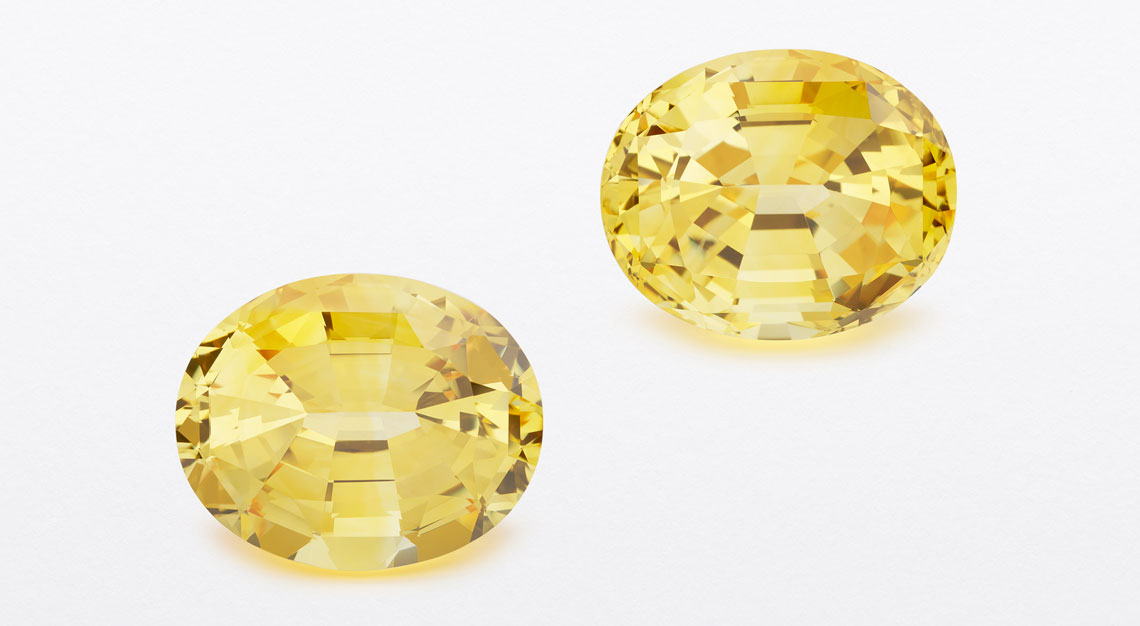 Yellow Ceylon sapphire
Leading the pack is a pair of vivid yellow Ceylon sapphires weighing an astounding 151.19 and 127.70 carats respectively. But there's more to them than just size, as these oval-cut stones combine excellent clarity and are perfectly matched in terms of colour too. For them, Scheufele envisions a dazzling statement ring paired with a cuff bracelet in similar design.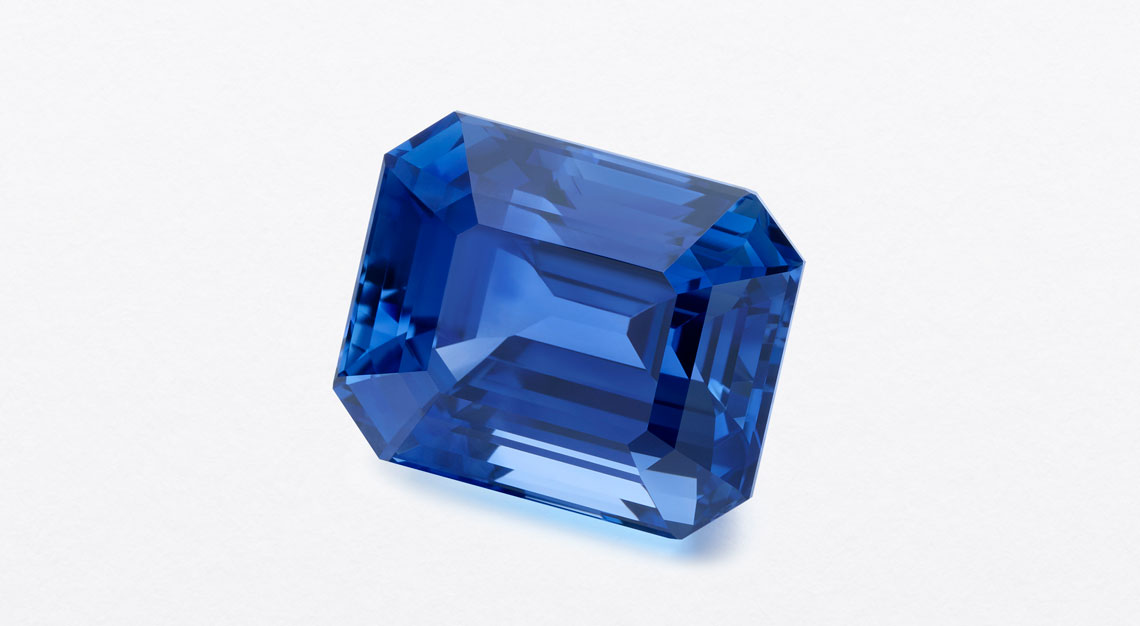 Royal Blue sapphire
Sapphire continue to headline Chopard's exceptional gems collection for 2023, although this time it is the classic blue variety that we're talking about. And not just any kind of blue but the most prized Royal Blue which is what this 26.70-carat octagonal-cut stone offers. Also mined from Sri Lanka, the stone's perfectly symmetrical structure maximises its colour intensity and natural brilliance wherever it meets the light .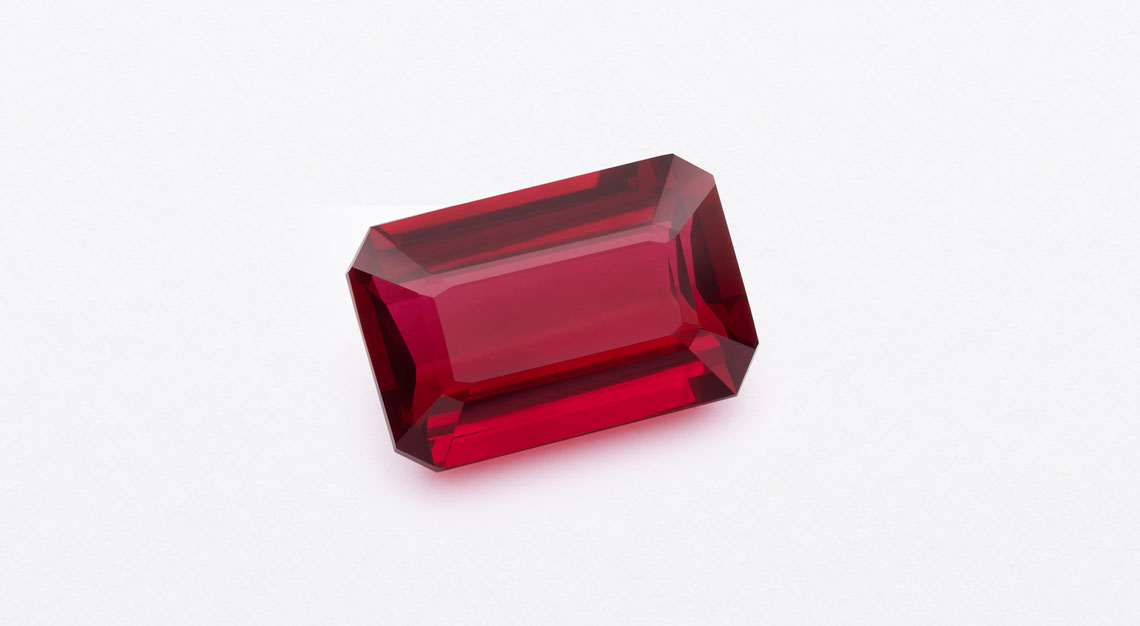 Ruby
A cousin of the sapphire, rubies are also from the corundum family and are known to be among the rarest of coloured precious gemstones. This magnificent specimen from Mozambique is a 10.06-carat stone of incredible purity and a strong saturated hue. It goes without saying of course that this ruby, like the blue sapphire earlier, is a completely natural, unheated stone.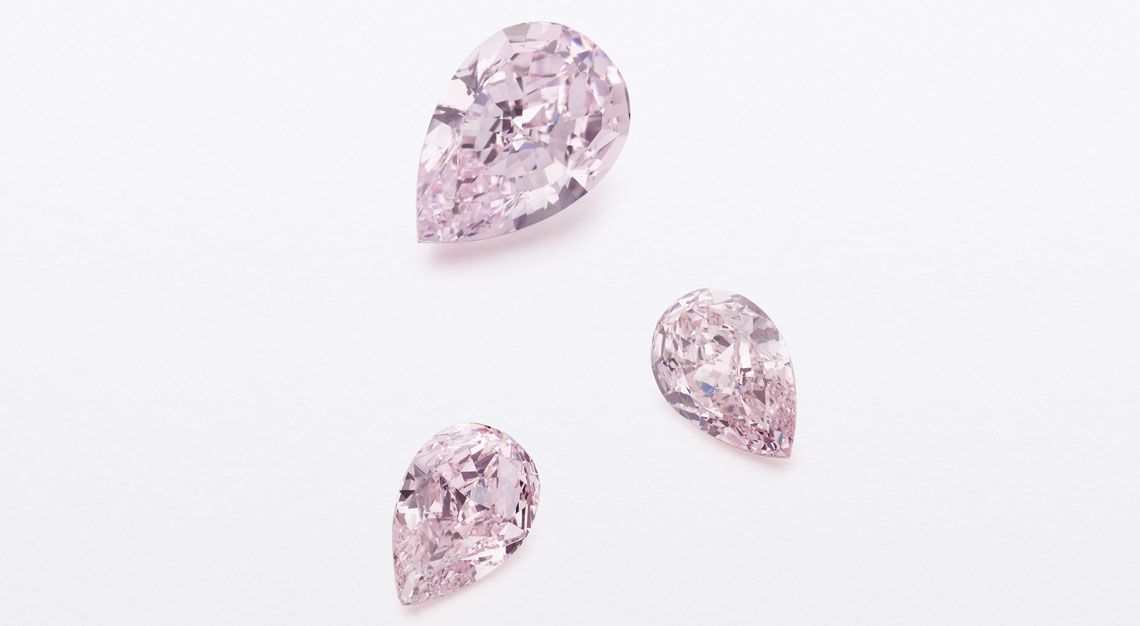 Pink and green diamonds
Chopard's exceptional gemstone journey continues with two sets of coloured diamonds. First, a trio of pink diamonds, all cut in an elegant pear shape, with the largest one measuring 3.88 carats. This VVS1 fancy purplish-pink stone comes from South Africa, just like the other two, which are internally flawless fancy pink stones of 1.12 and 1.10 carats. Eminently feminine in their rosy hue, pink diamonds have surged in value in recent years due to the closure of the Australian Argyle Mine.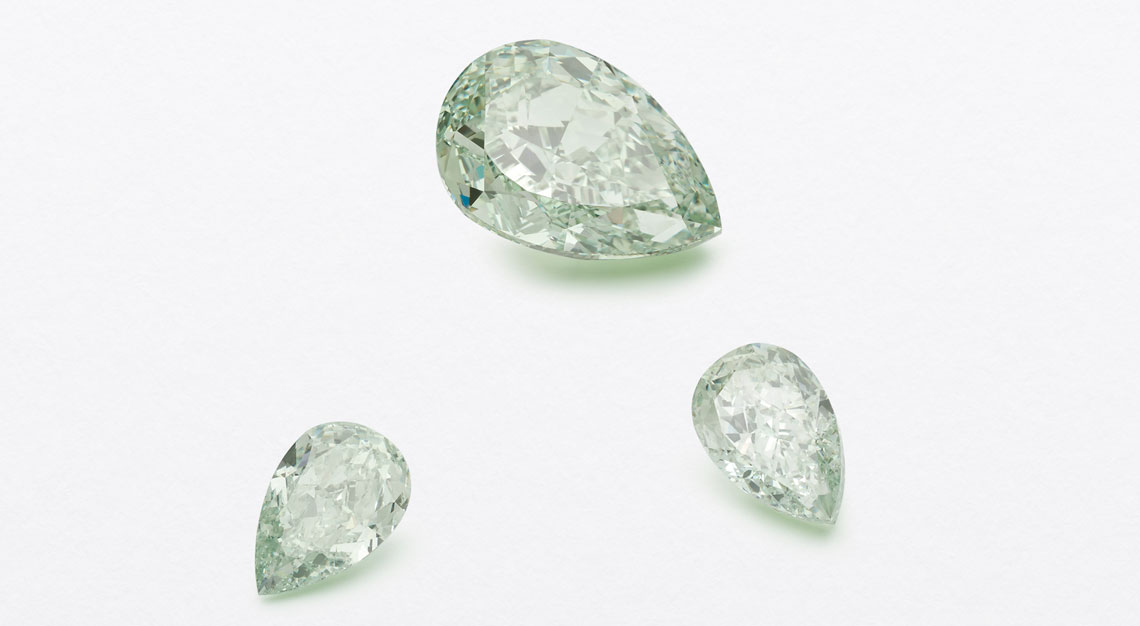 The next set is a trio of pear-cut green diamonds also in sizes from large to small. Green diamonds are the rarest among all coloured diamonds and are extremely sought after by discerning collectors. These stones hail from mines in Brazil, with the largest one weighing in at very grand 4.63-carats (VS2) and the other two at 1.25 and 1.03 carats (both VS1).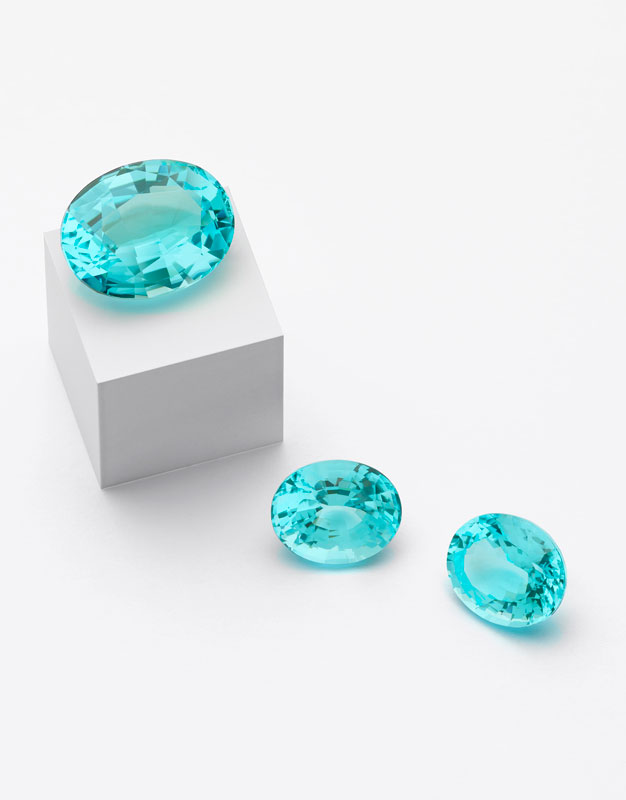 Blue tourmaline
Turning the dial up several notches in terms of colour saturation is the collection's set of three blue tourmalines, all combining exceptional carat weight with a dazzling electric blue hue and very fine purity. These oval cut stones come from the northern Mozambique region, and Scheufele envisions the 7.31- and 7.23-carat stones as a pair of earrings, while the 15.98-carat one shall be the star of a gorgeous statement ring.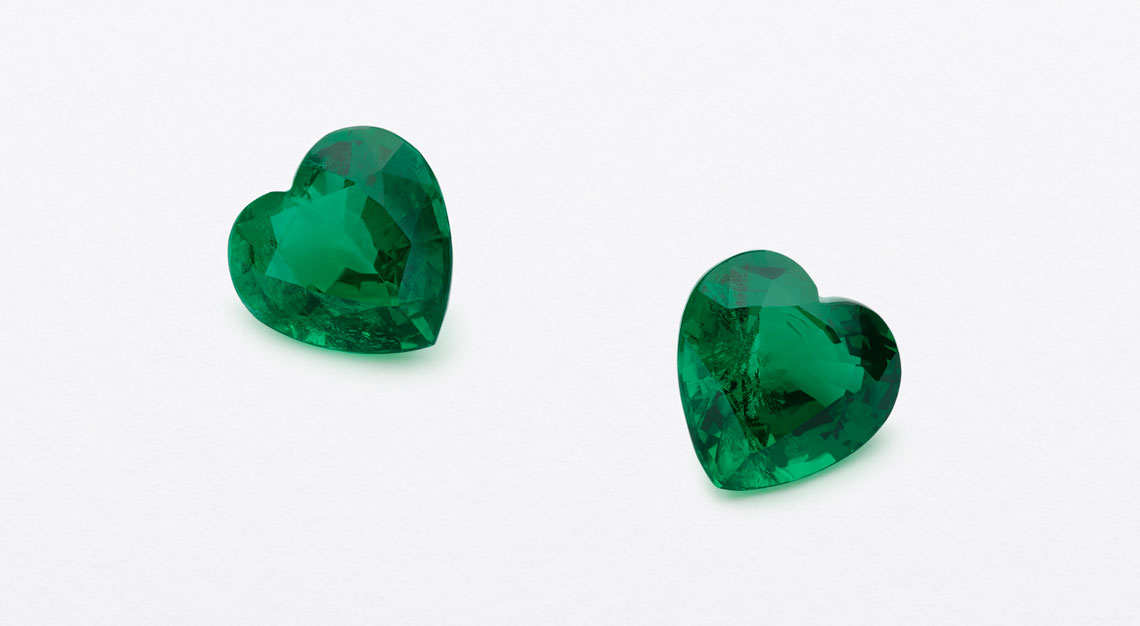 Despite this already full spectrum of colours, emeralds weren't forgotten this year, as Chopard also shares a pair of heart-shaped specimens from Zambia which would make a most darling pair of earrings.
Chopard Haute Joaillerie 2023
Along with loose gemstones, Chopard also presented some of Scheufele's latest high jewellery designs. Taking centre stage this season is a 100-carat fancy intense yellow diamond that's been described by Scheufele as an absolute "burst of sunshine."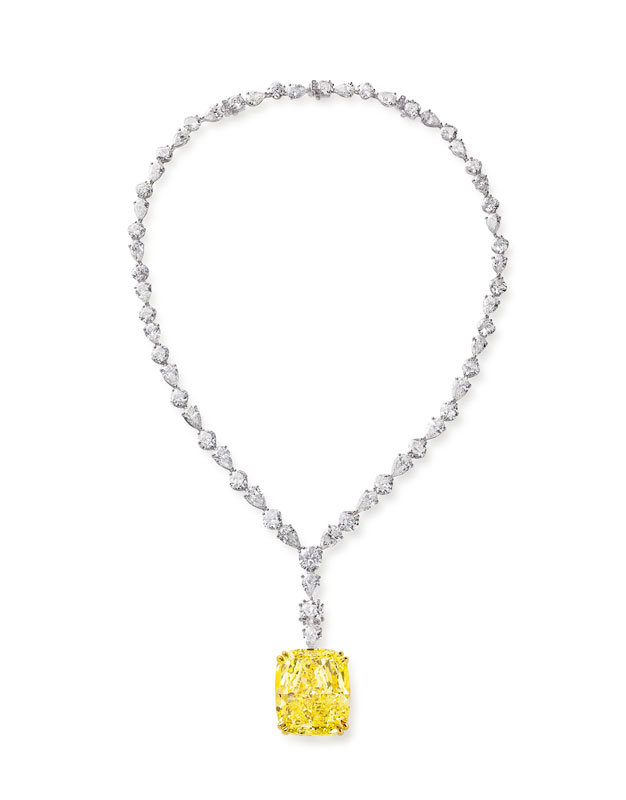 She continues, "Because of my family's history as jewellery specialists across several generations, my life has been marked by encounters with the rarest gems. Impressive in size and captivating in colour, this yellow diamond immediately caught my attention and our Maison is proud to present it today."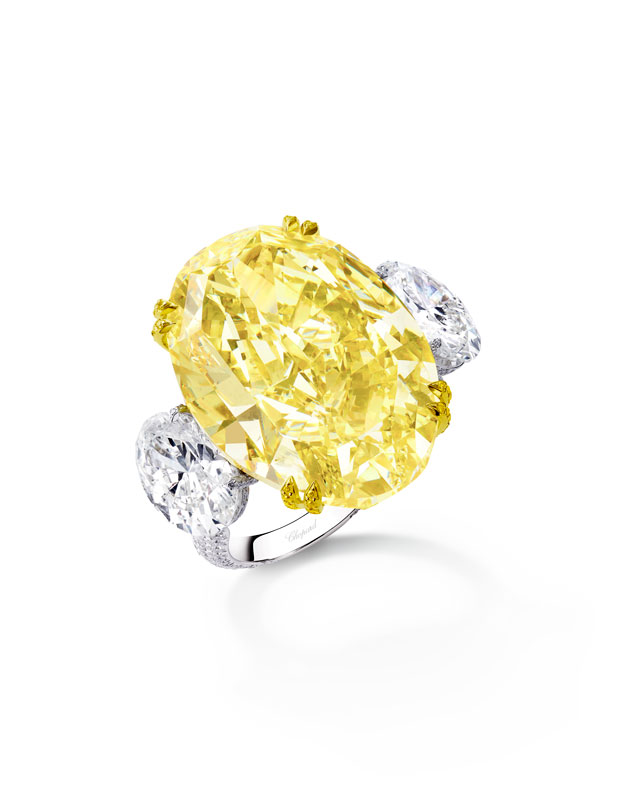 Yellow diamonds shine bright in a high jewellery ring featuring one 30.63-carat fancy intense yellow oval-cut specimen which is flanked by four oval-cut white diamonds, two on either side. Additional details include prongs with micro-pavé yellow diamonds and a Fairmined gold band entire set with brilliant-cut white diamonds.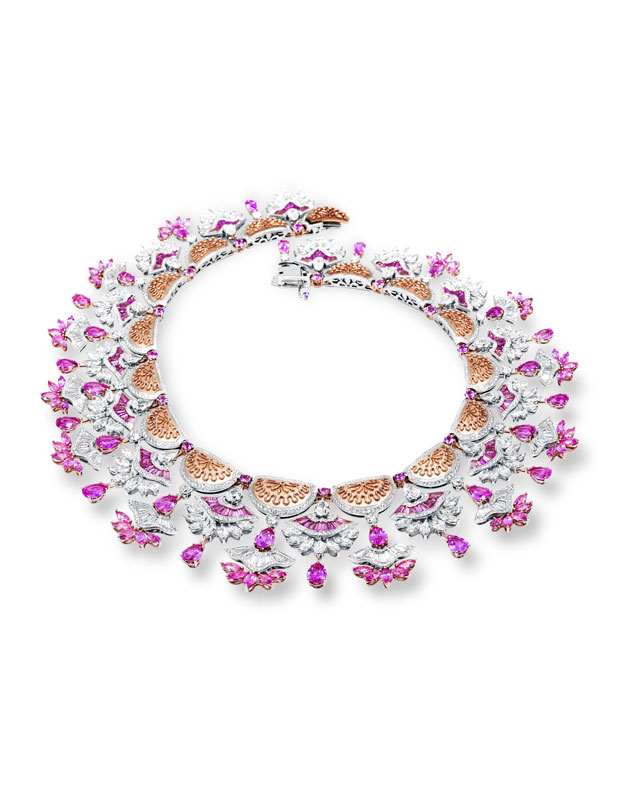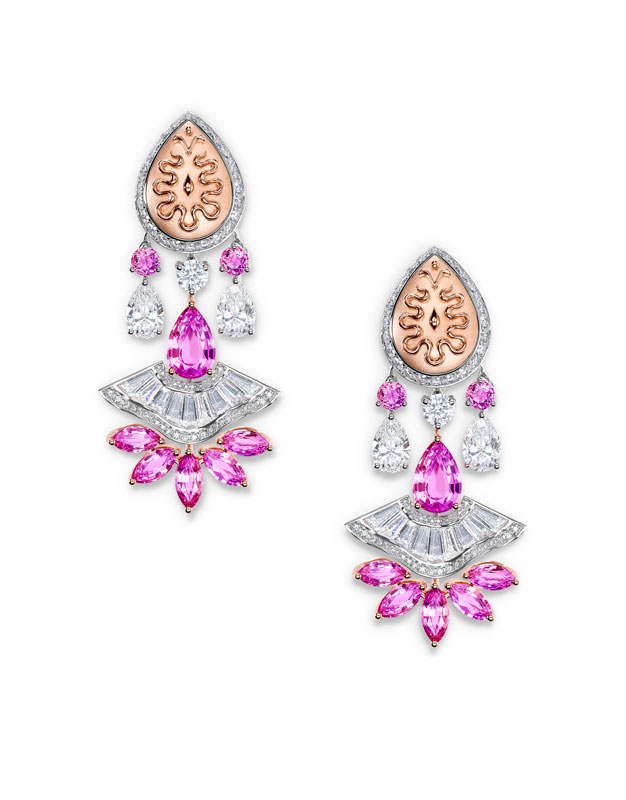 Scheufele had also designed a splendid bib necklace crafted with sculpted Fairmined white and rose gold, and studded with diamonds and pink sapphires. Accompanied by matching earrings, this beautiful piece was inspired by 17th century lace collars on courtiers' costumes as a fitting nod to the spirit of Paris Couture Week.