We dissect the latest high jewellery collections that have emerged from the ateliers of these renowned brands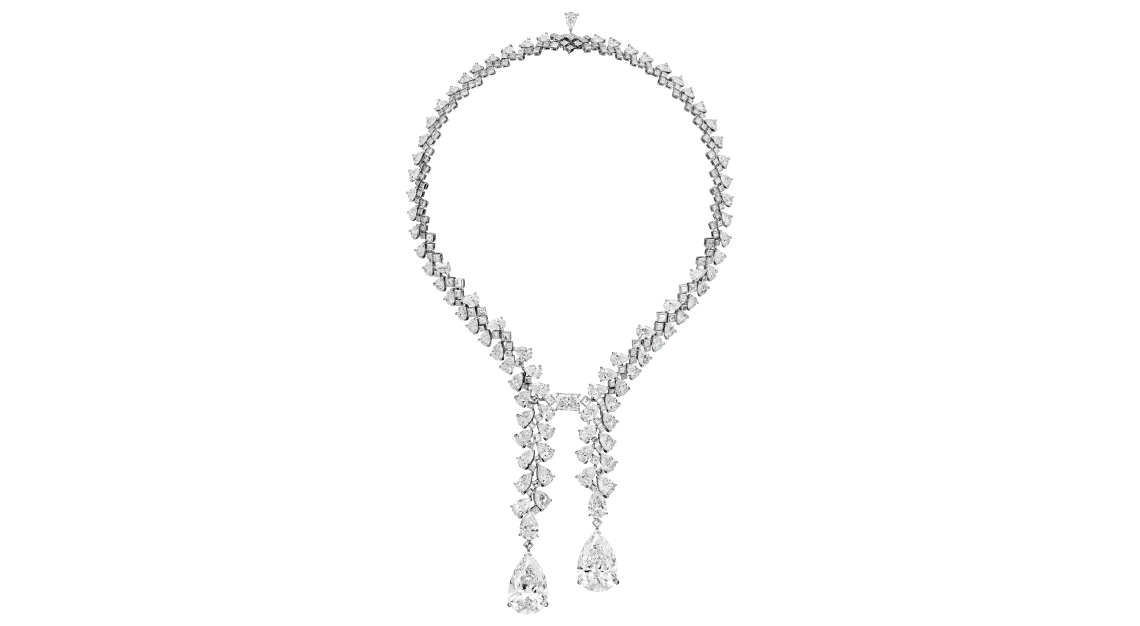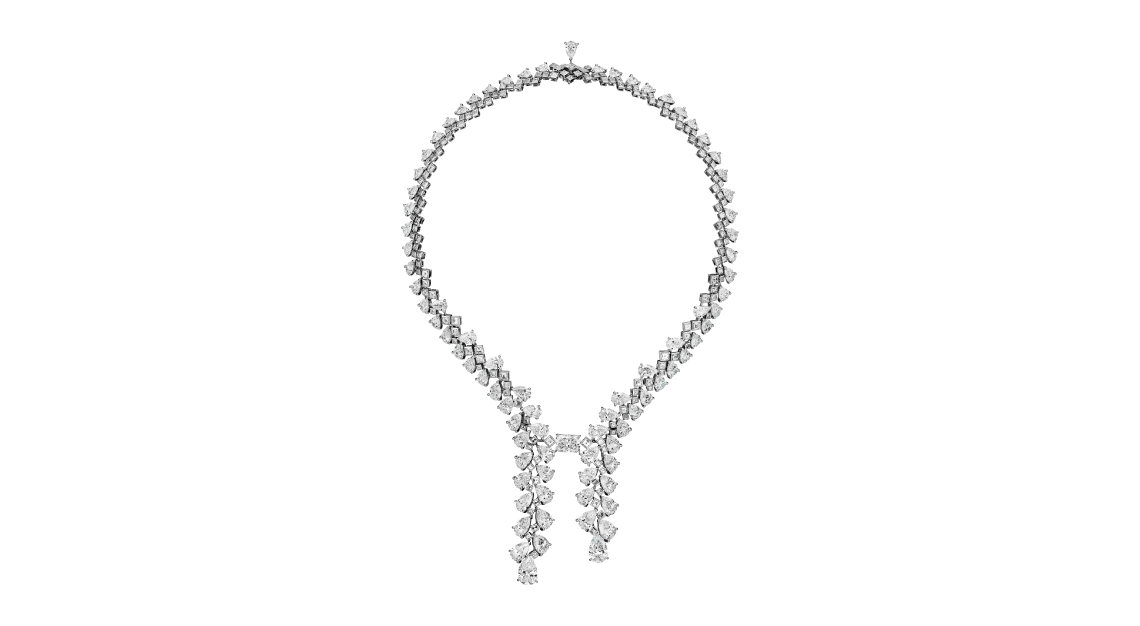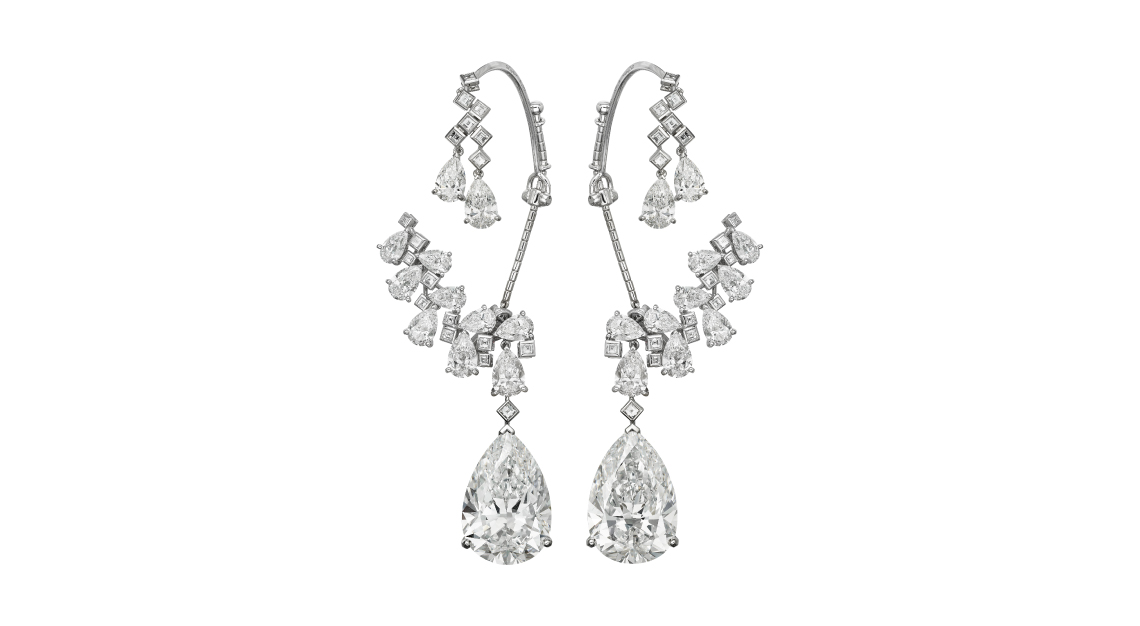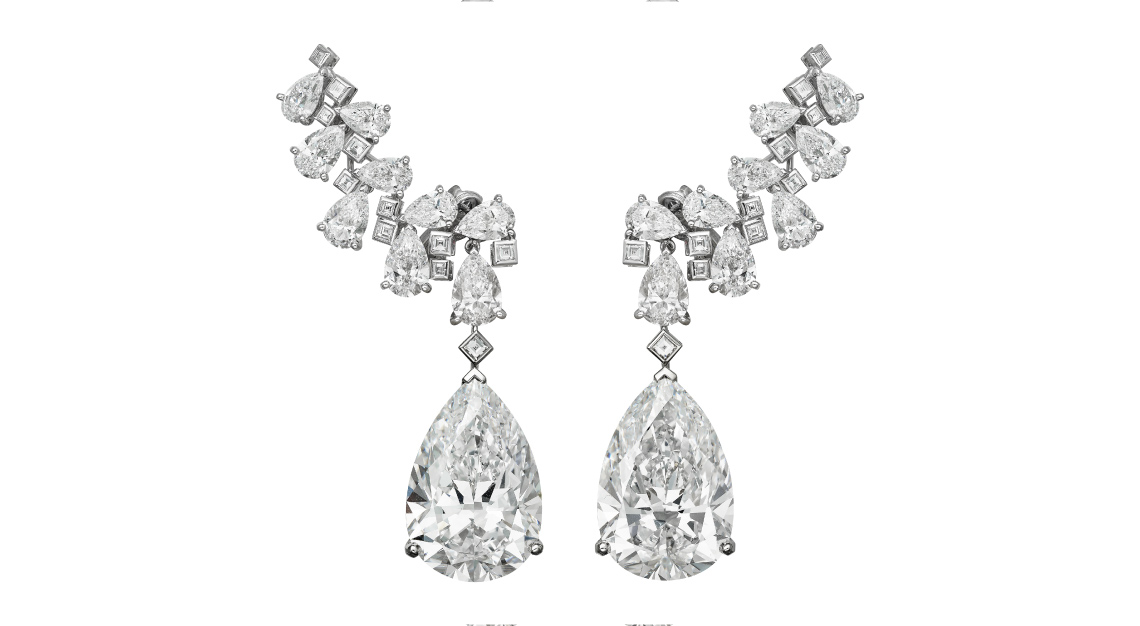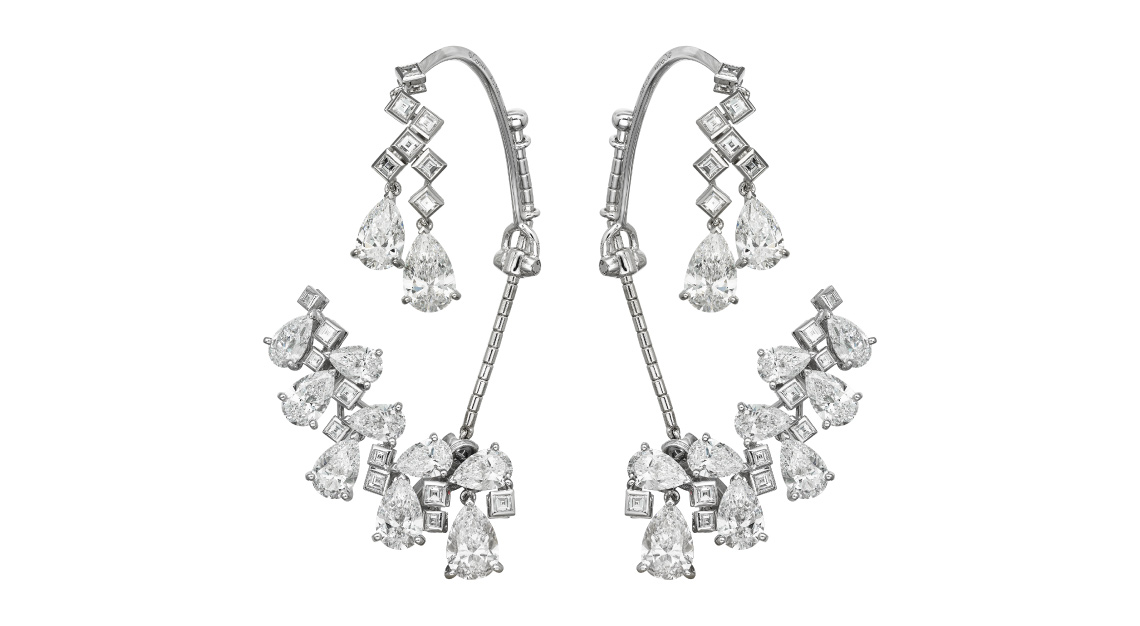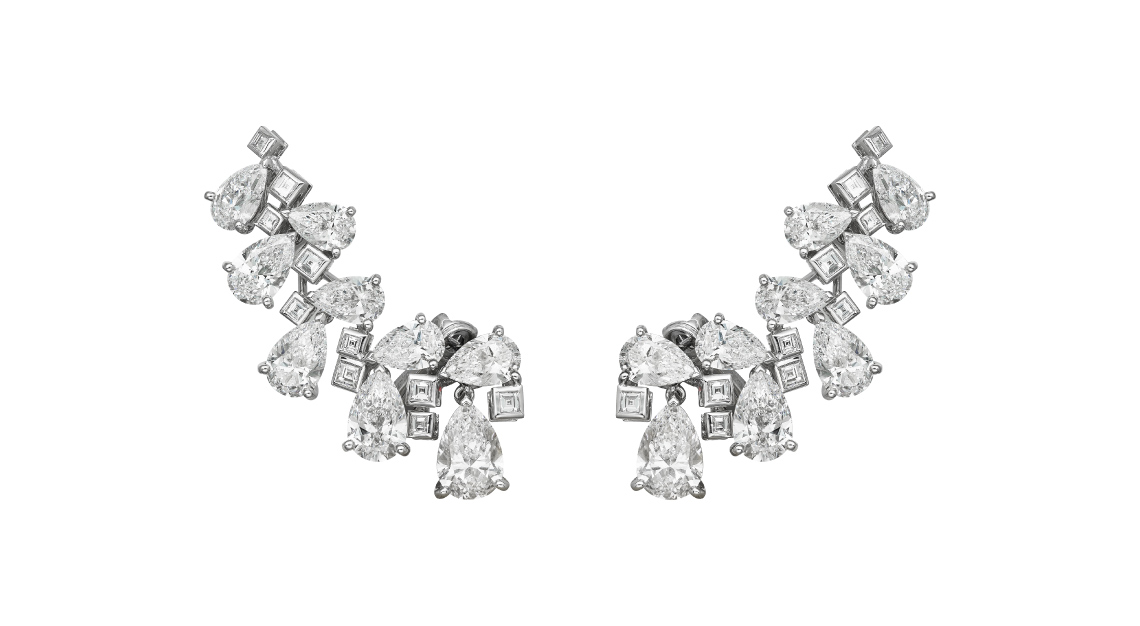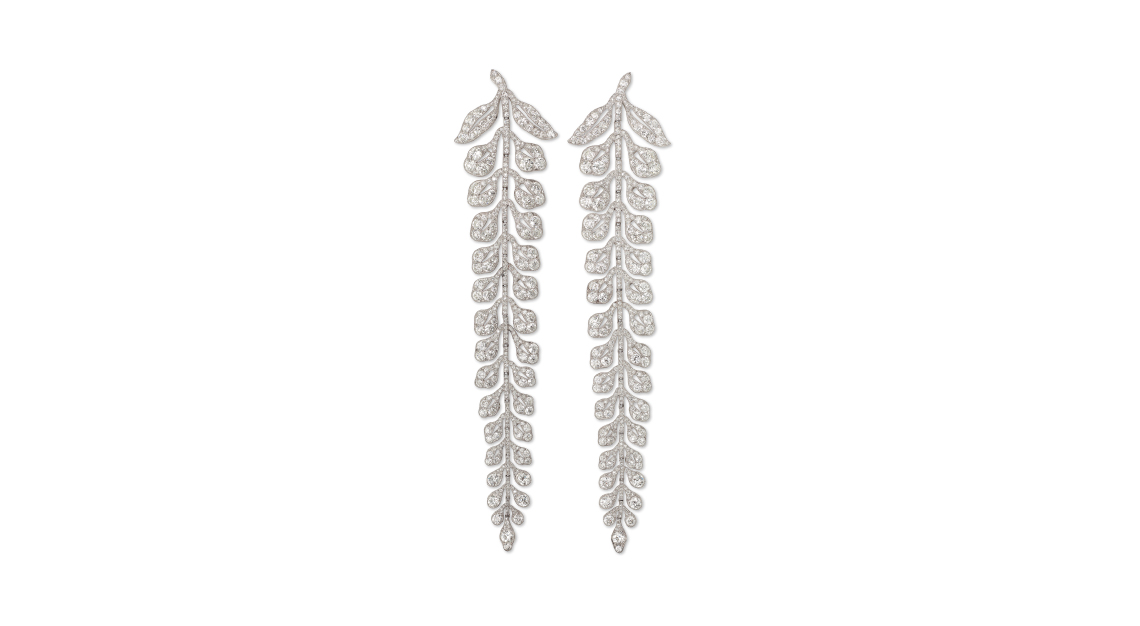 Cartier: The King of Diamonds
There are diamonds. And then there are Type IIA diamonds. Sure, the dazzle of a flawless, D-colour diamond might be almost limpid, but it can't beat the unforgettable brilliance of a Type IIA stone. It's a sparkle like no other, due to the result of a lack of nitrogen impurities within the stone. This is such a rare occurrence that only one to two per cent of natural diamonds can be classified as Type IIA. 
Trust French jeweller Cartier to get its hands on two Type IIA diamonds, weighing 26.35 and 26.37 carats respectively. This outstanding pair anchors the Dioscures jewel, which is part of Cartier's Magnitude high jewellery anthology.
The French Maison dug into its hallowed archives to seek inspiration for this piece, and found it within a 1903 fern motif brooch, which featured old-cut diamonds and could be attached to a tiara or a bodice ornament. A cascade of pear- and square-shaped diamonds echoes the fern motif of the original brooch. Moreover, this piece is versatile and can be worn in different ways: as a necklace, with or without the Type IIA pear-shaped diamond drops, or as ear creepers, again with or without the drops. As a testament to the 173-year-old Maison's incredible legacy of jewellery-making, the craftsmanship is outstanding – the transition from necklace to earring is seamless and the artisans have successfully managed to conceal any clasps or hooks that might betray the multi-functionality of the piece.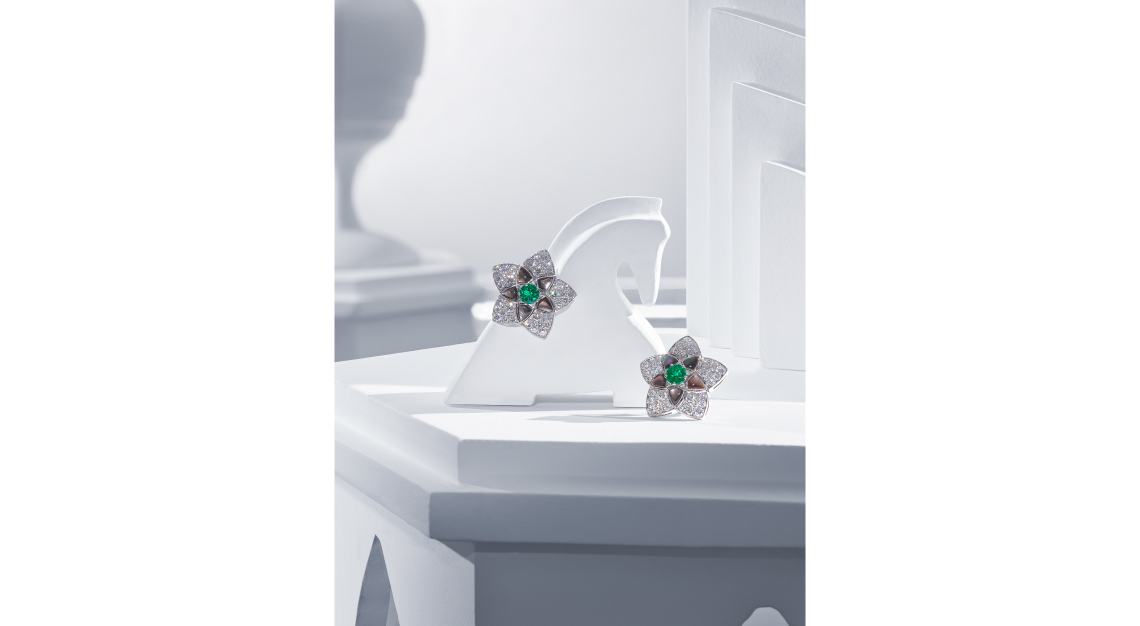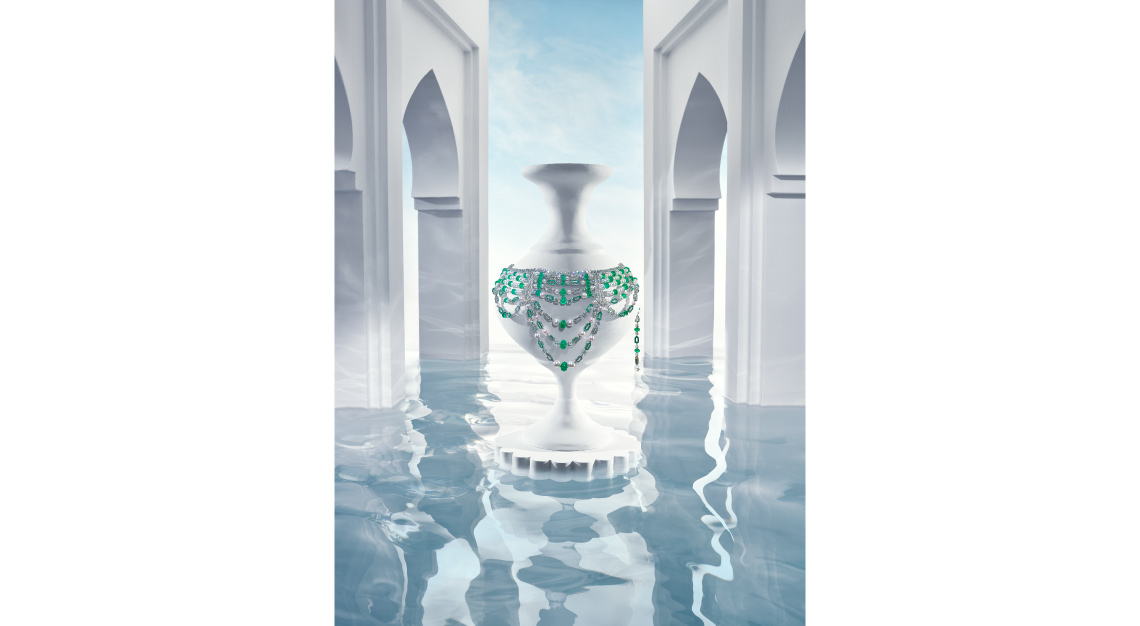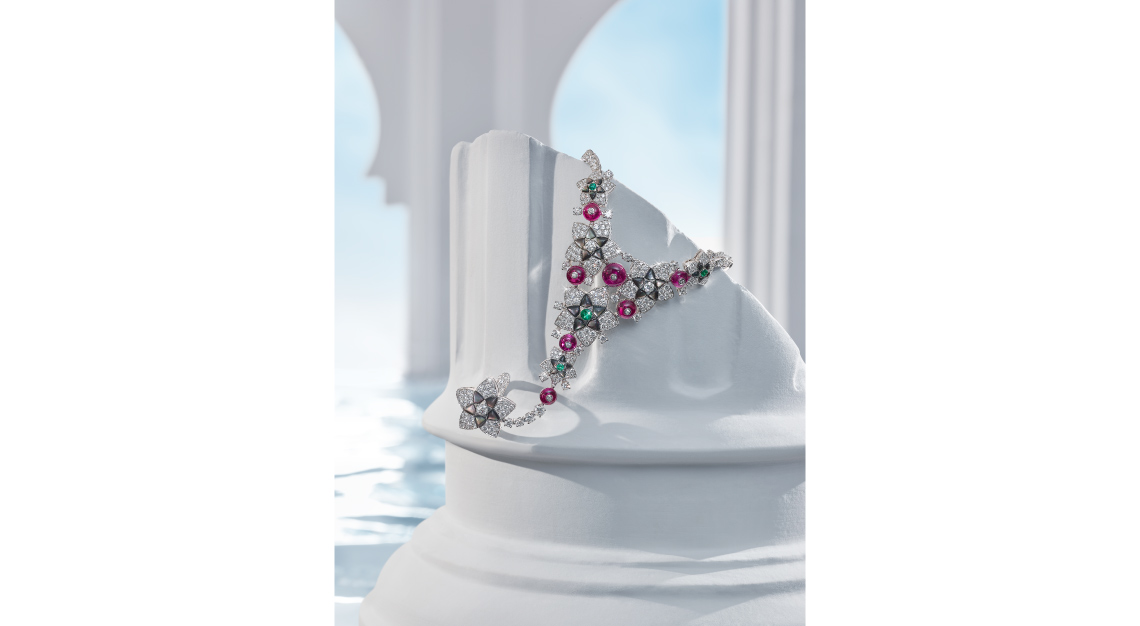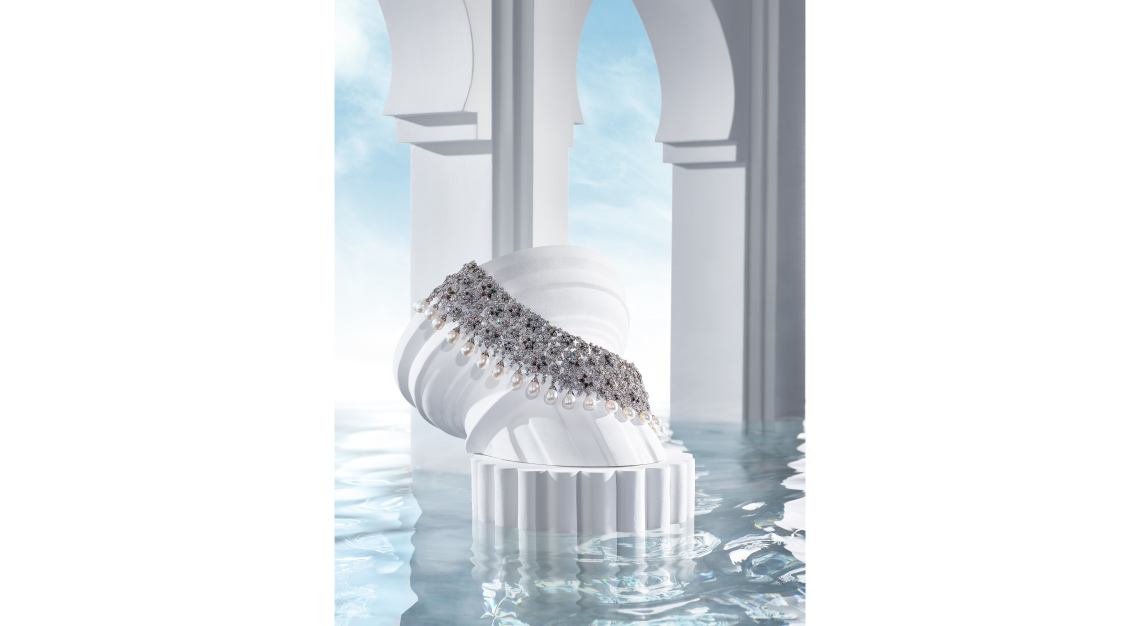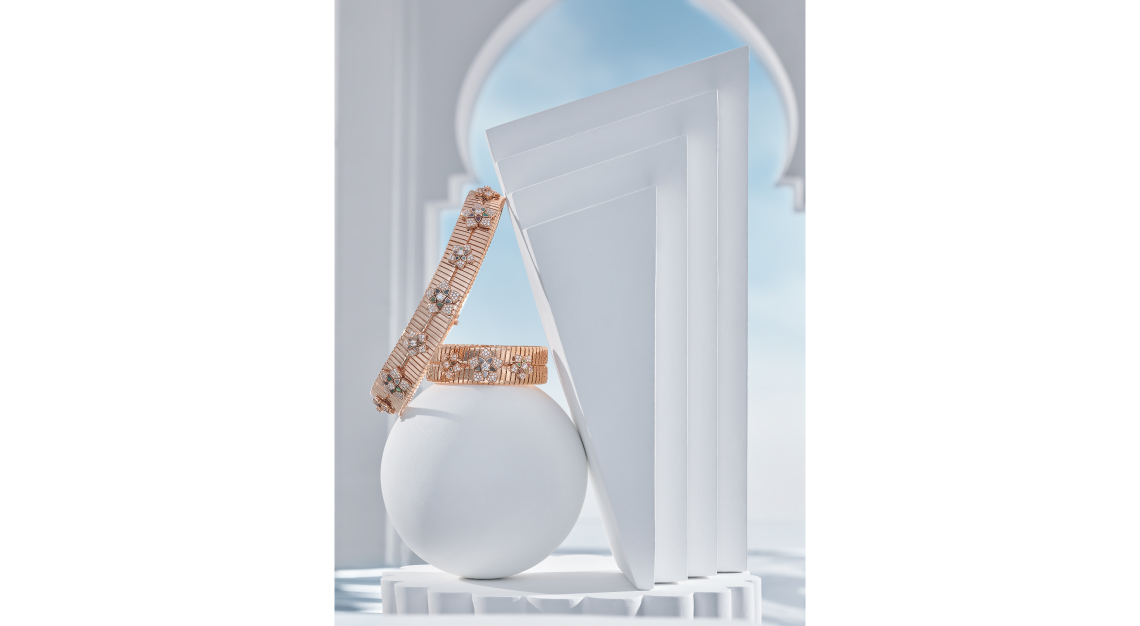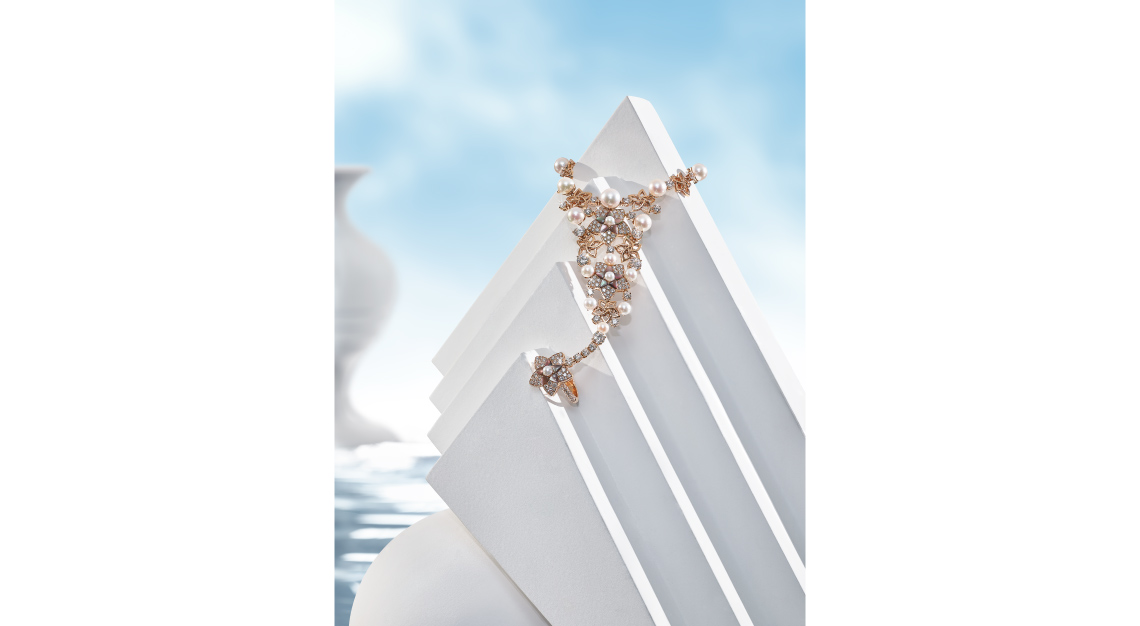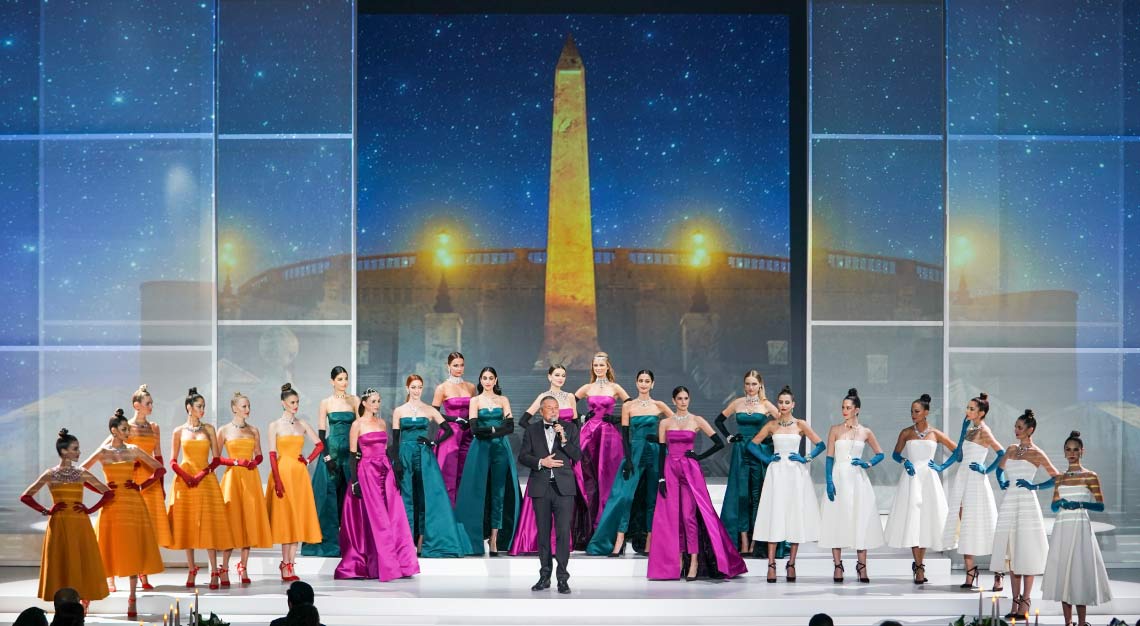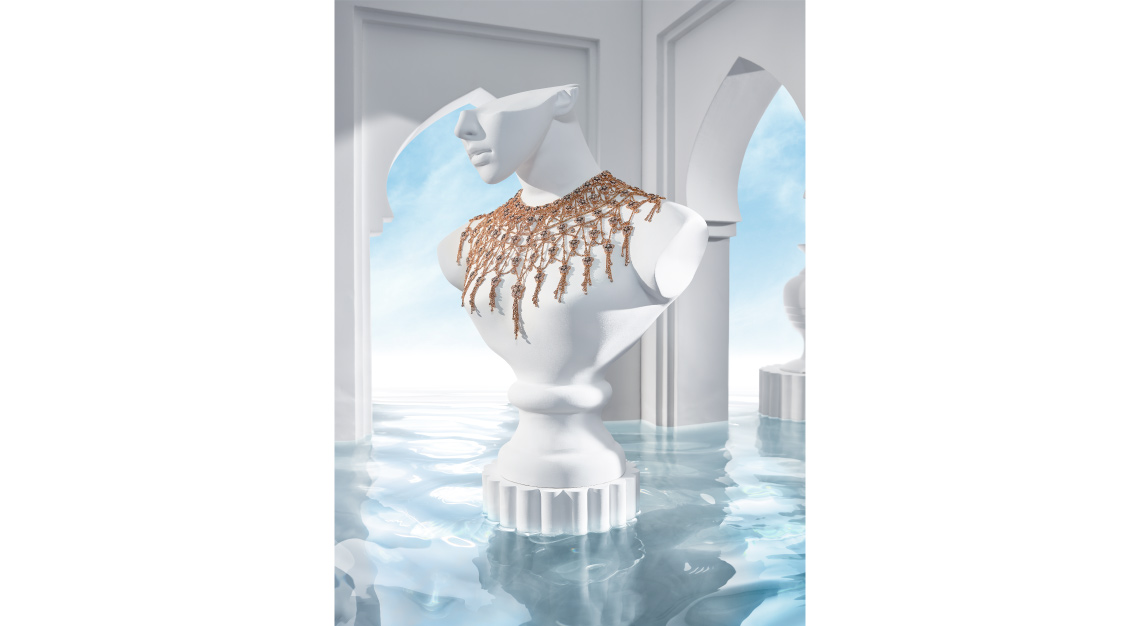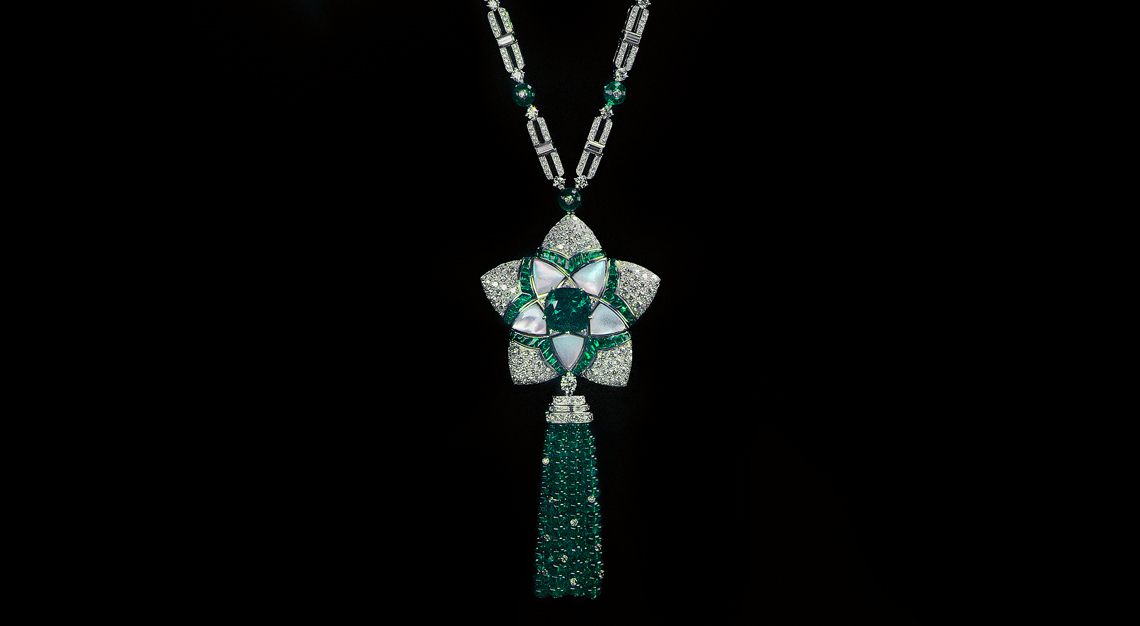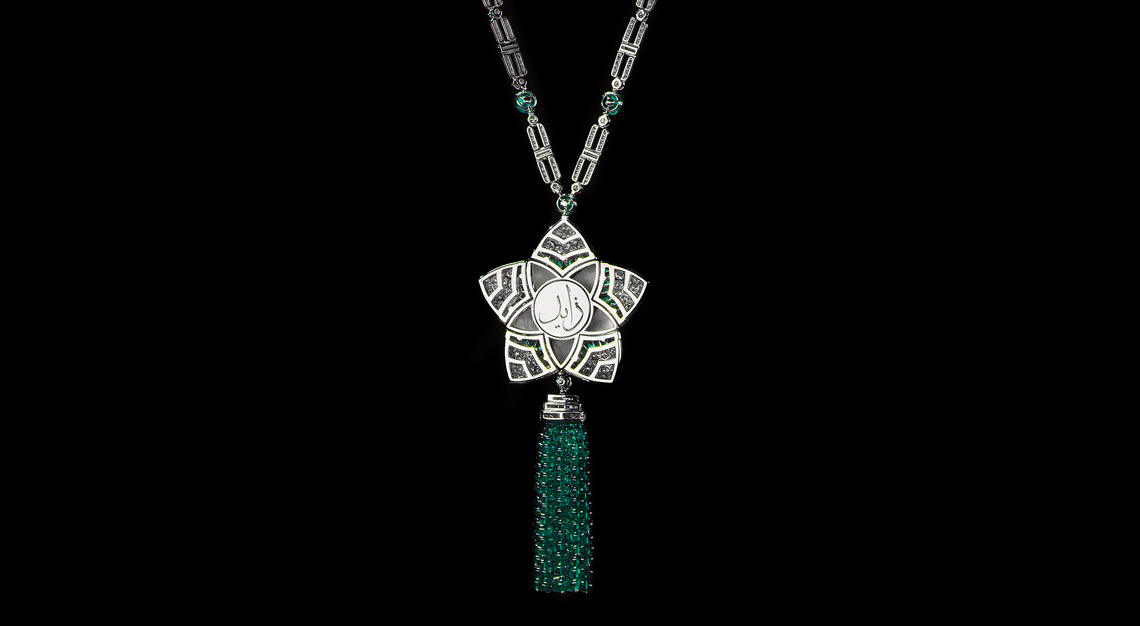 Bvlgari: Royal Flush
Some of the earliest examples of adornments were found in Sumerian and Egyptian tombs – a precursor, perhaps, to the long and deep connection that Middle Eastern women have with jewellery. This passion for gems has been reiterated further by Italian jeweller Bvlgari with the launch of Jannah. The 26-piece high jewellery collection is the first of its kind as it was created in collaboration with Her Highness Sheikha Fatima bint Hazza bin Zayed Al Nahyan, the granddaughter of Abu Dhabi's founding father, Sheikh Zayed bin Sultan Al Nahyan.
This collaboration pays homage to the sheikha's royal upbringing and her close relationship with her grandparents. But more importantly, it also seeks to distil the essence of a city that's continuously looking to the future, while remaining rooted in its tradition and culture. This can be seen in the five-petal flower that adorns the collection – this motif was inspired by Abu Dhabi's Sheikh Zayed Mosque, a monument of great importance that took 12 years to build (from 1996 to 2007) at a cost of US$545 million (S$64.26 million). The flower, which blooms in the interiors of the monument and adorns the Carrara marble ceilings, captured the imagination of Lucia Silvestri, creative director for high jewellery at the brand. 
This being Bvlgari, the collection is also a veritable treasure trove of striking and rare coloured gemstones. One of the most important pieces in this collection is sadly not for sale: a sautoir that houses a 13.81-carat Colombian emerald that the sheikha specially commissioned as a personal gift to her grandmother. The name 'Zayed' (her grandfather's name) is inscribed at the back of the pendant as a personal keepsake. There are many other Middle Eastern references in the collection in the form of Arabic jewellery styles that have been reimagined by the designers at Bvlgari. A traditional Arabic headpiece, for example, has been modernised with pink gold, Akoya pearls and diamonds, while bracelet / rings – essentially a style that combines a bracelet and a ring in one piece – feature prominently in the collection.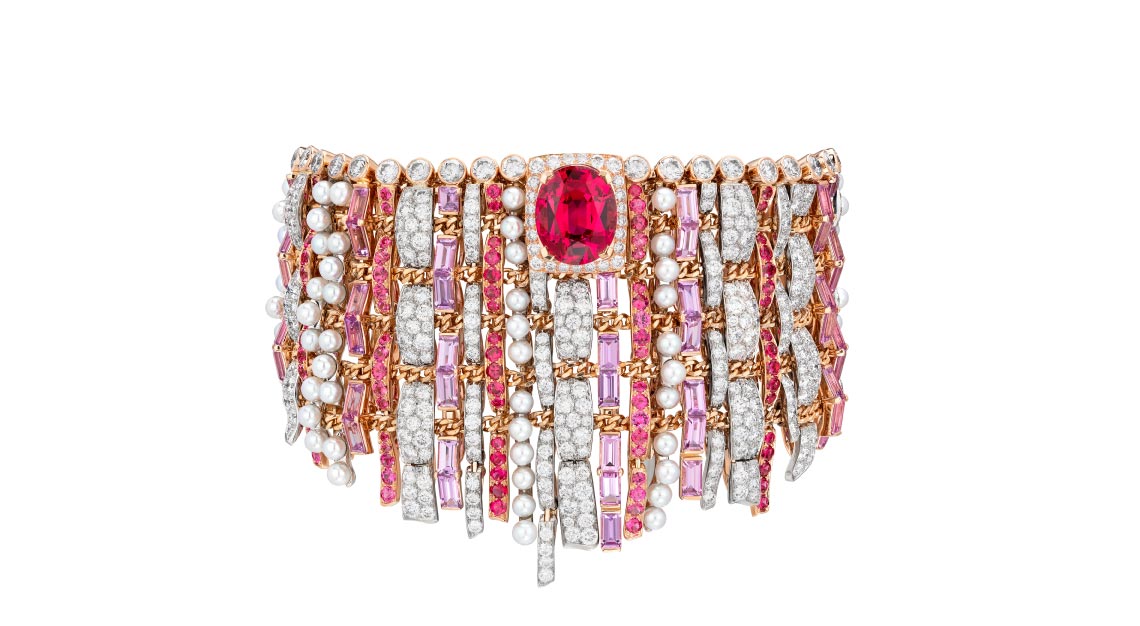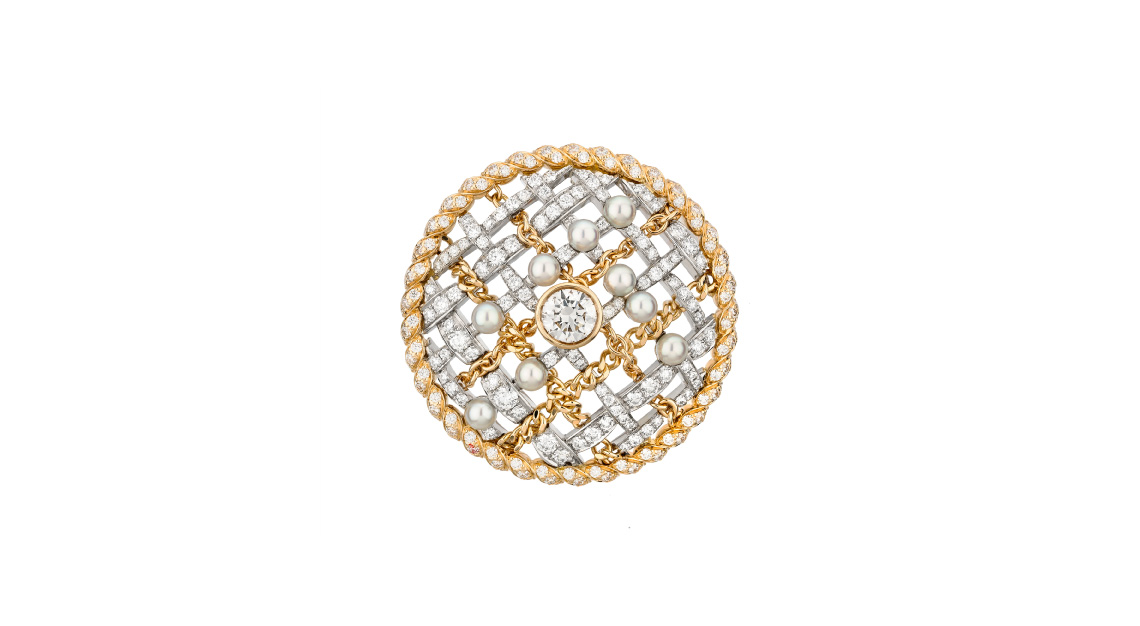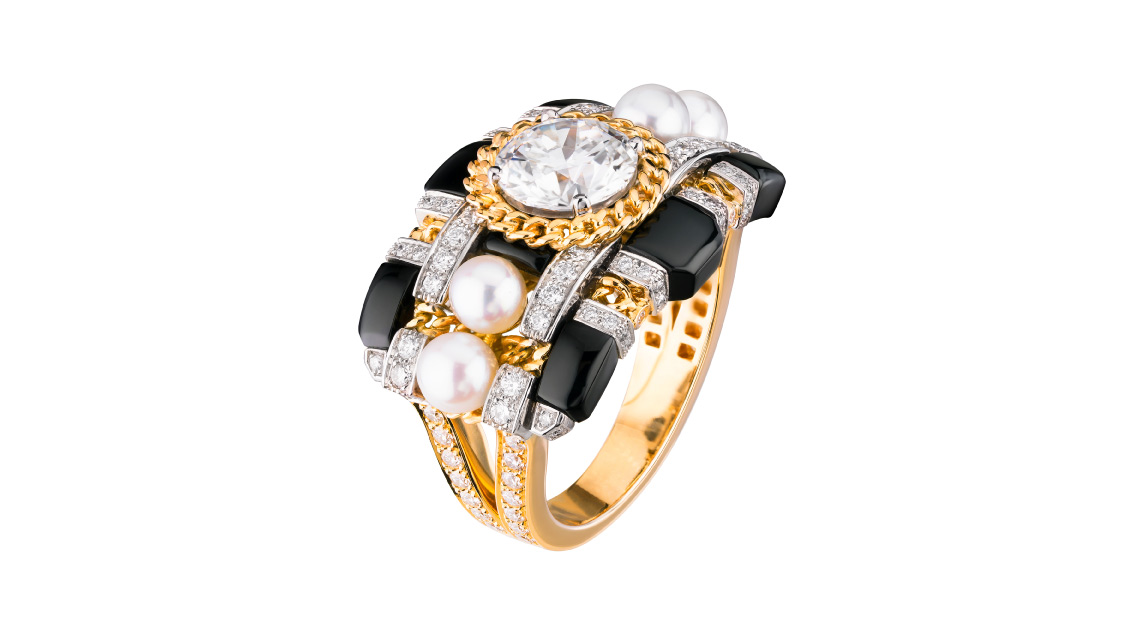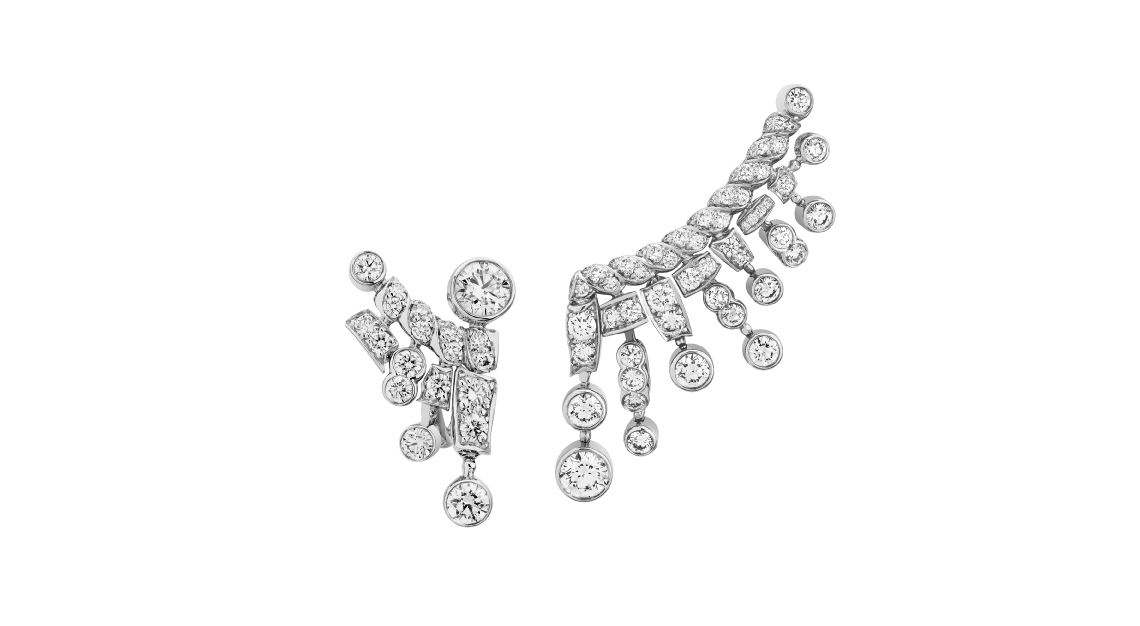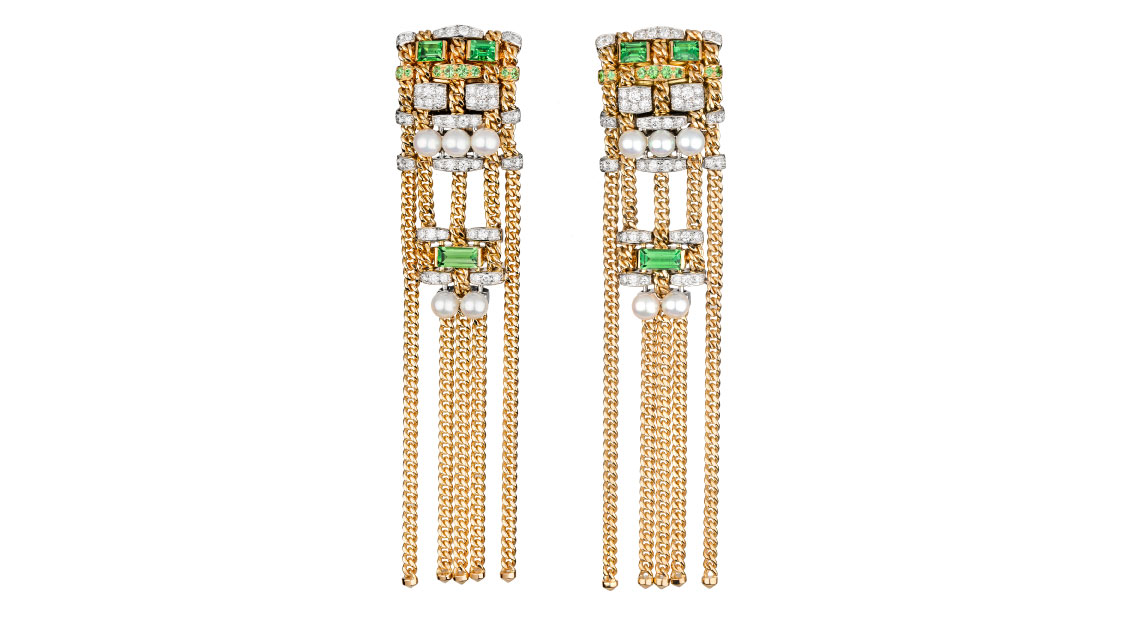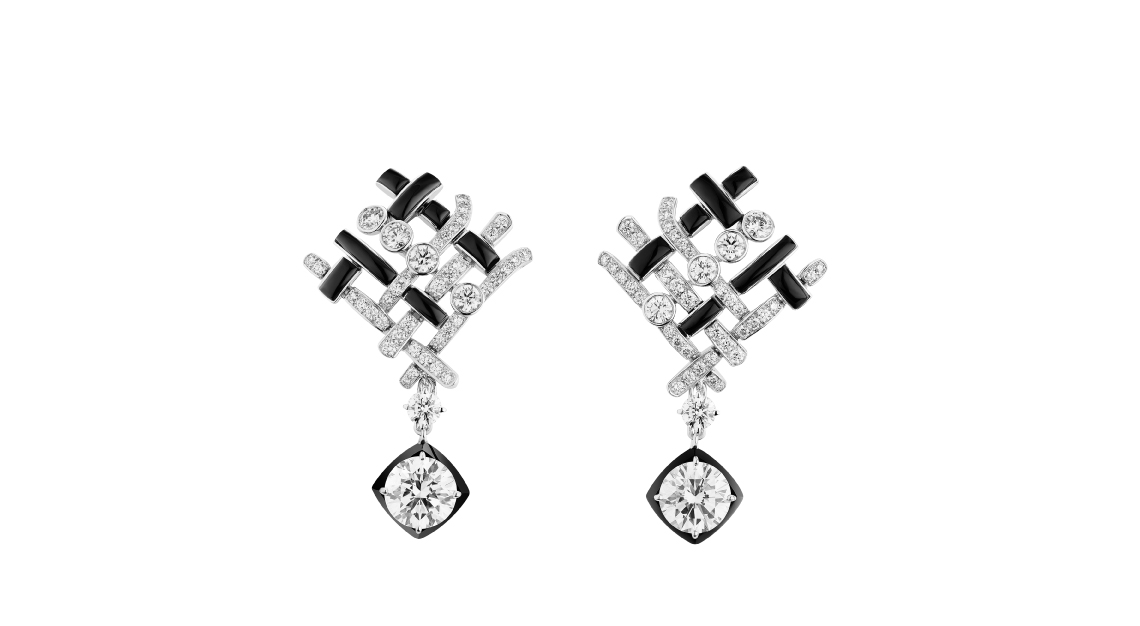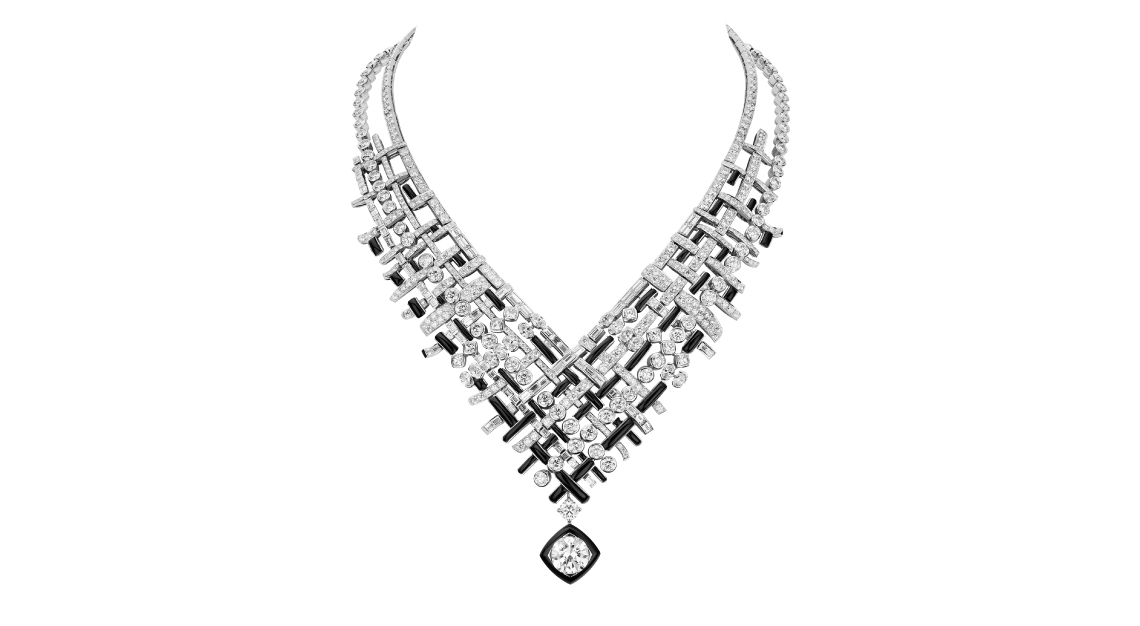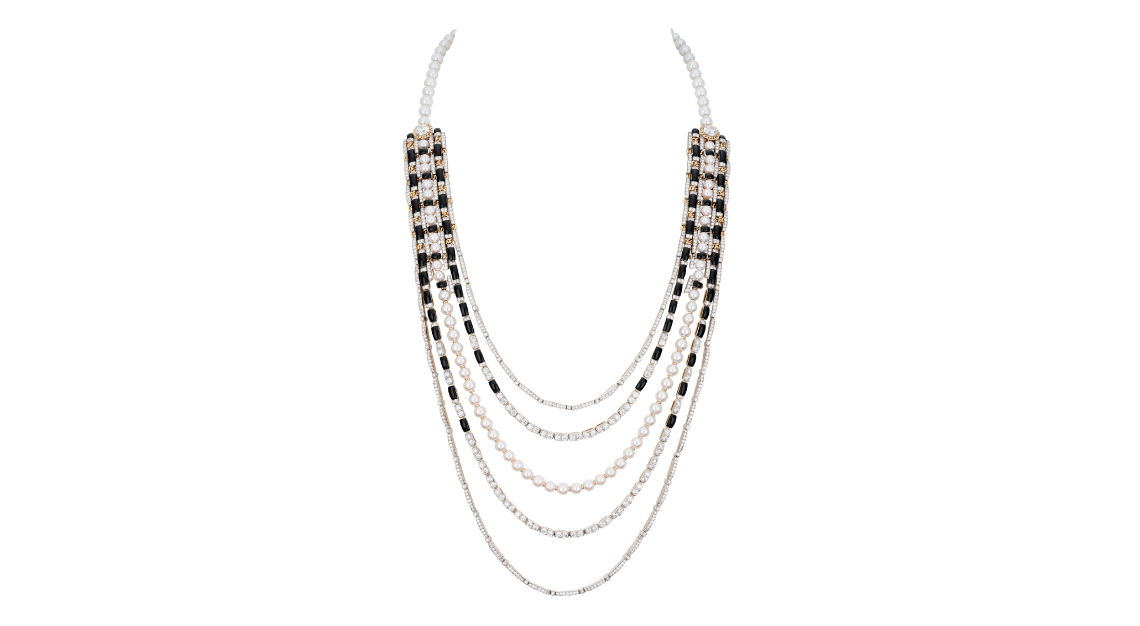 Chanel: Precious Fashion
It might be the youngest high jewellery maker in this round-up, but Chanel proves that it's finally grown up with its latest collection, Tweed de Chanel. For its haute joaillerie collections, Chanel's modus operandi has been to dig deep into its archives and derive motifs and ideas from Gabrielle Chanel's legacy. Lions, camellias and comets have featured regularly, but this time, the Maison has tapped into its fashion arm – in particular, tweed.
This fabric was introduced to the Maison's style lexicon in the '20s, when it was predominantly used in suits for men. Since then, the Chanel tweed suit has become a cult classic, appearing in almost every ready-to-wear collection by the Maison and reinvented in a multitude of creative fashions.
Tweed de Chanel might be its most extravagant avatar to date. It is truly a testament to the high jewellery team's mastery of the craft – so ethereal is the construction of each piece that you'd be forgiven for thinking that the jewels are crafted from thread and needle, and not weighty platinum, gold and precious stones. Each jewel is wonderfully articulated and emulates the rich texture of tweed, playing with different layers, colours and artisanal techniques to replicate the fabric's multidimensional properties.
Within the Tweed Graphique suite, rows of baguette-cut diamonds and brilliant-cut diamonds interlock to emulate the warp and the weft threads of the weave. Elsewhere, the same effect is created by mixing white and yellow gold, while the rugged texture of the fabric is represented by the use of diamonds, pearls and stones, such as onyx.
Other elements of Chanel's tweed suits have also been harnessed for this collection, such as the buttons on the jackets. This modern interpretation sees a contrasting pair of earrings, featuring a stud on one side and an ear creeper on the other. Using black onyx or paved diamond as the base, the Tweed Contrasté earrings also feature an interwoven chain, a recurring feature in this collection that recalls the chain that Gabrielle added to the interior of the jacket's hem to weigh it down.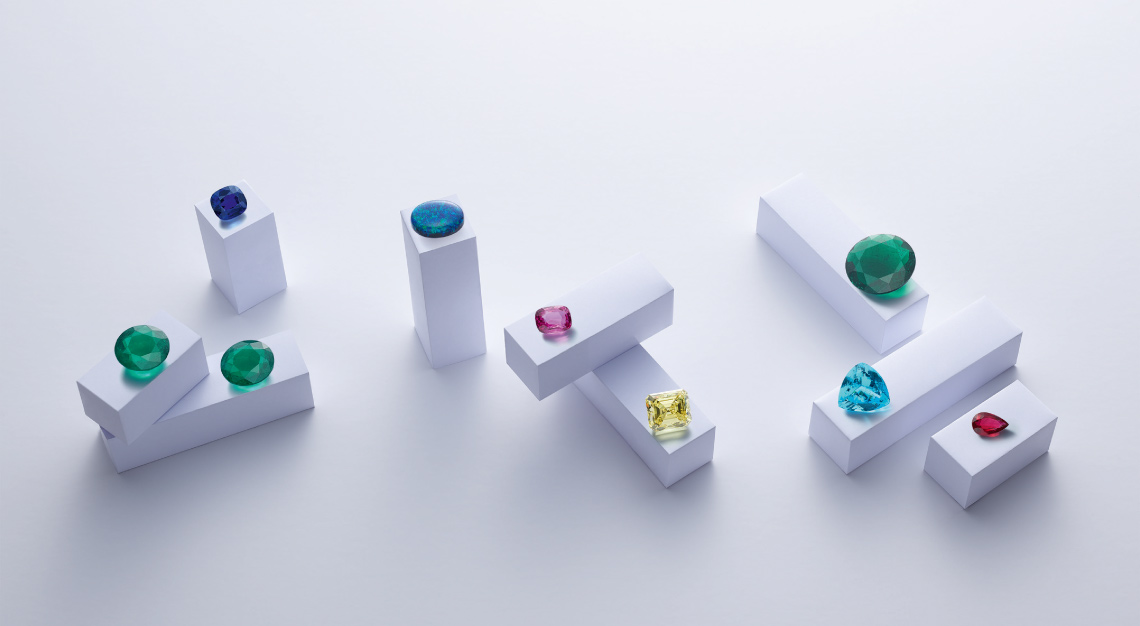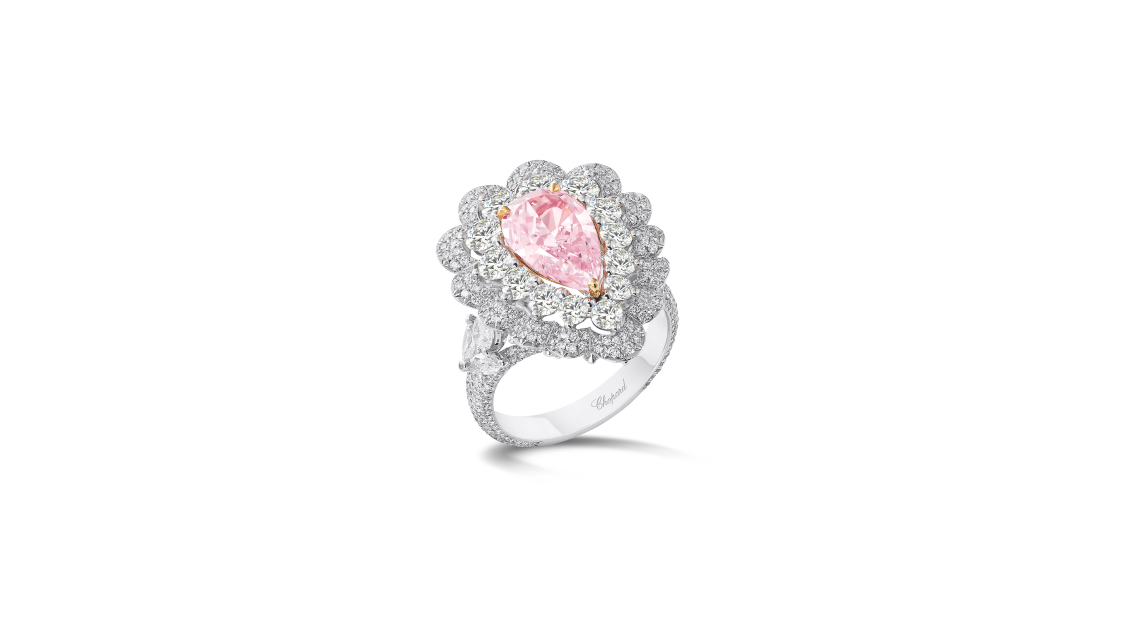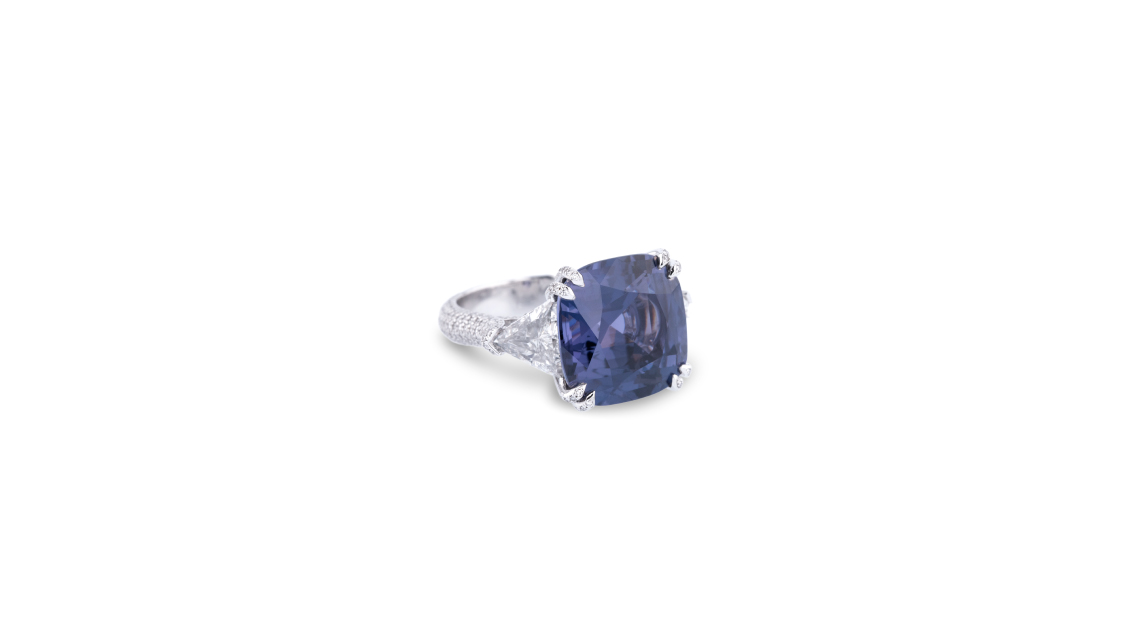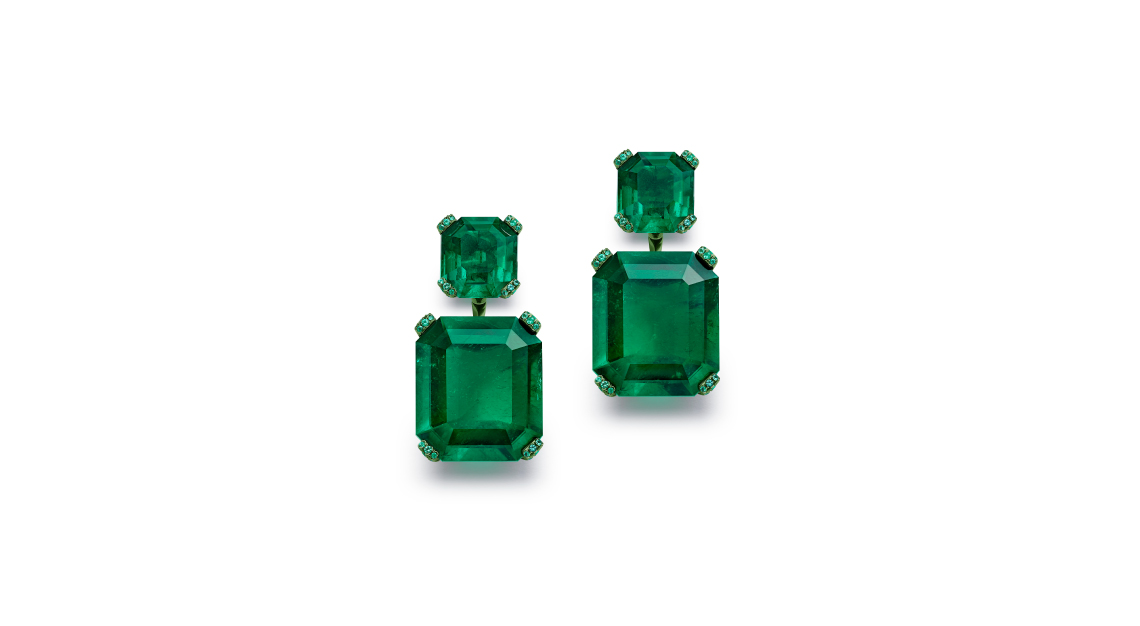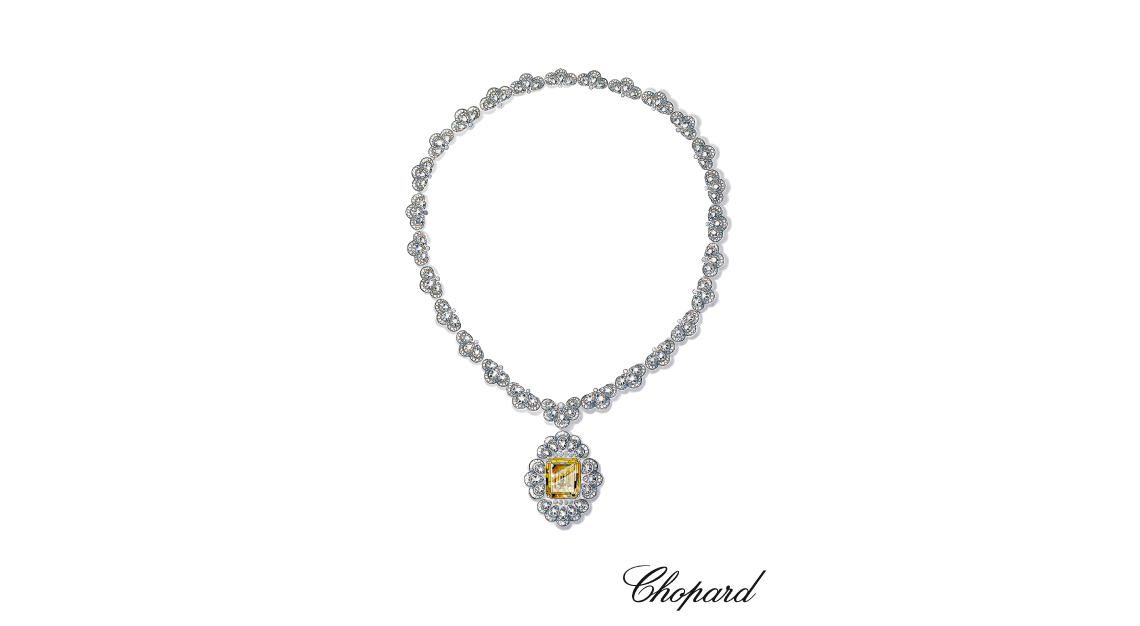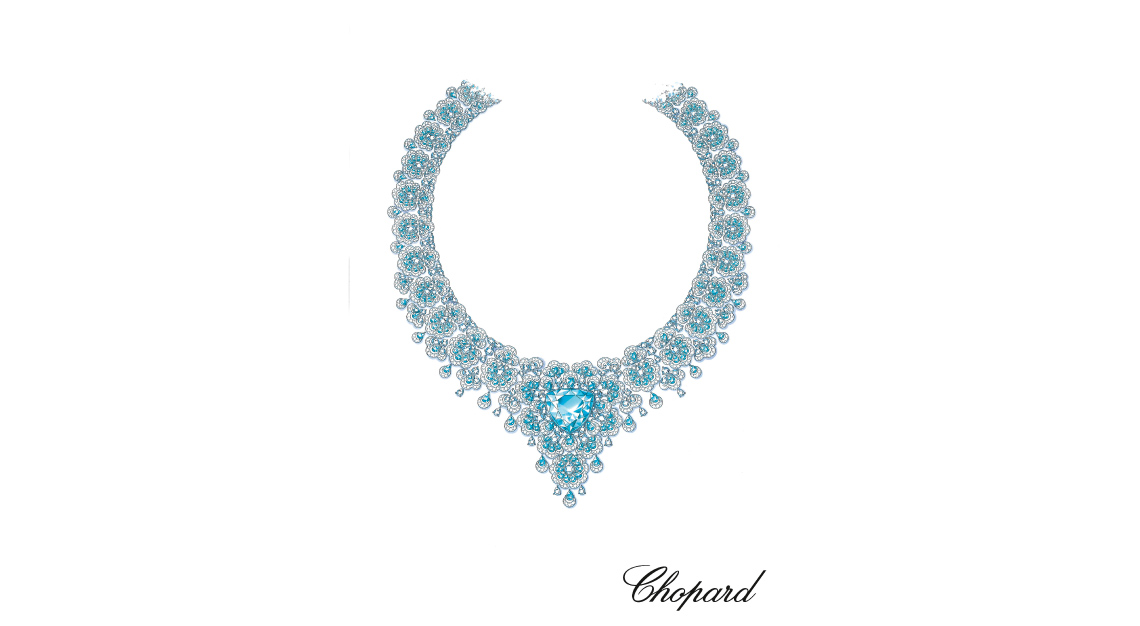 Chopard: Coloured Extravaganza
With a name like Exceptional Gemstones, is it any surprise that Chopard's latest high jewellery collection is an ode to exquisite and rare precious gemstones? It features a compendium of vivid, bold colours in the form of emeralds, rubies, multihued diamonds and more. The stones are the heroes of the jewels, unencumbered by overly fussy or grandiose settings. Instead, the jeweller has applied a great deal of restraint in the design of this collection, allowing the stones to speak – or shall we say shine – for themselves. 
That's not to say that they're boring, or even minimalist. Chopard has successfully managed to imbue its sumptuous aesthetic into the pieces. This can be seen in a sautoir that highlights a fancy vivid yellow diamond weighing 33.26 carats. The stone is nestled within the diamond-studded pendant that hangs from a necklace featuring its signature lace-like motif, while every surface of this necklace is festooned with brilliant diamonds.
Making an uncommon appearance in this collection is an ultra-rare chameleon diamond. This dark-grey, greenish stone derives its name from the fact that it can change its colour depending on the light source. So rare is this phenomenon that in 2011, an 8.8-carat chameleon diamond ring was sold for US$590,000 (S$842,387) at a Christie's auction.
As is often said, size matters – and Chopard has managed to acquire a number of whoppers for this collection. Of note are the Colombian emeralds, the largest of which weighs 61.79 carats. It takes pride of place within a lavish, diamond-studded sautoir, standing out amidst a waterfall of pear- and marquise-shaped diamonds. But Chopard proves that there is life beyond the big four stones with a focus on other coloured gemstones, such as the neon-blue hue of a 34.63-carat Paraiba tourmaline as well as a 26.44-carat black opal.