The high jewellery necklace shall be a modern interpretation of an archival piece first unveiled in 1939
As far as extra-large diamonds go, this is the largest ever to be offered by Tiffany & Co., which is saying a lot for the American jeweller who's no stranger to legendary stones. Second only to the incomparable Tiffany Diamond which was last seen sparkling alongside Lady Gaga on the 2019 Oscars red carpet and famously not for sale, this exceptional oval stone weighs slightly over 80 carats, making it roughly as big as a robin's egg.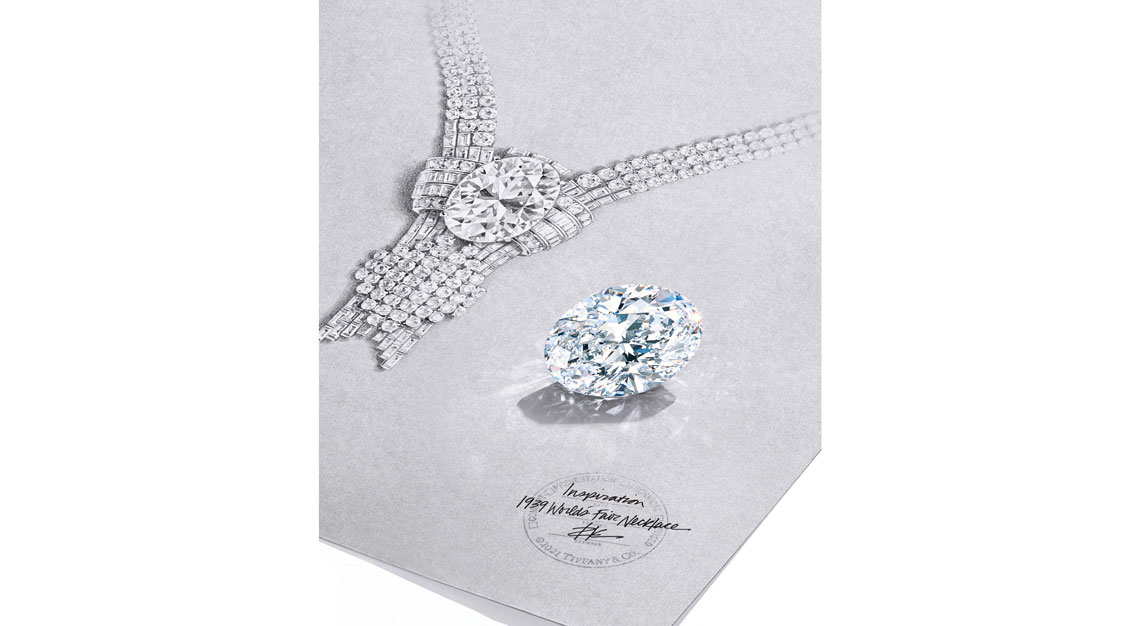 It is also a D colour internally flawless stone – par for the course for any extraordinary Tiffany & Co. diamond, really – but more importantly, it is a glowing symbol of the jeweller's industry-first approach to diamond traceability. Just last year, Tiffany & Co. announced the launch of its Diamond Source Initiative where customers may trace the entire journey of any diamond 0.18 carats and larger. This allows us to discover not only the stone's origin country and mine, but also where it's cut, polished and set.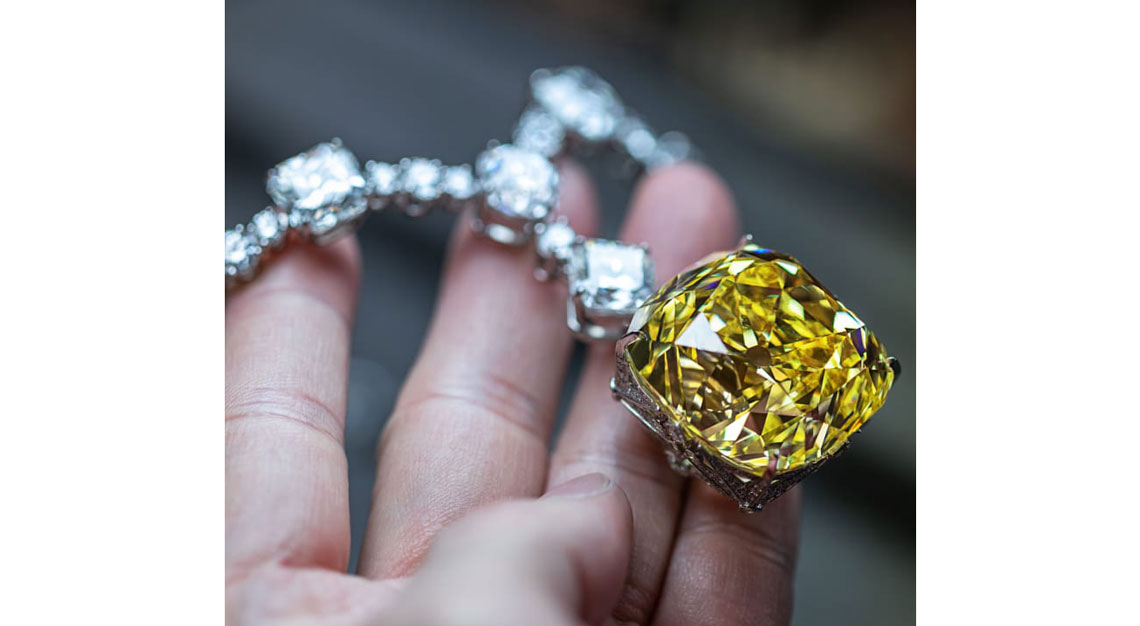 In this instance, the 80-carat diamond was responsibly sourced in Botswana, Africa, and will be set by Tiffany & Co. artisans in New York. The plan? To feature this breathtaking diamond as the jeweller redesigns an historical necklace from 1939. And come 2022 when its Fifth Avenue flagship store is ready for reopening, this glorious creation will make its official debut.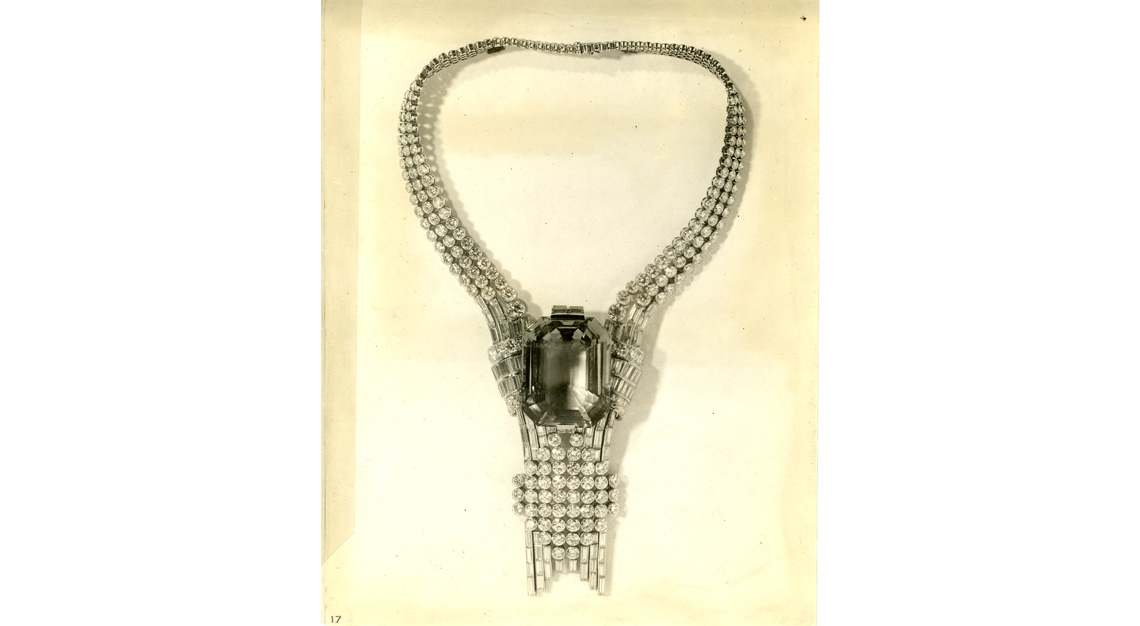 "What better way to mark the opening of our transformed Tiffany flagship store in 2022 than to reimagine this incredible necklace from the 1939 World's Fair, one of our most celebrated pieces when we opened our doors on 57th Street and Fifth Avenue for the first time," said Victoria Reynolds, Tiffany & Co. chief gemmologist. "The new necklace perfectly reflects our brand heritage as a New York luxury jeweller, whose founder was known as the 'King of Diamonds.'"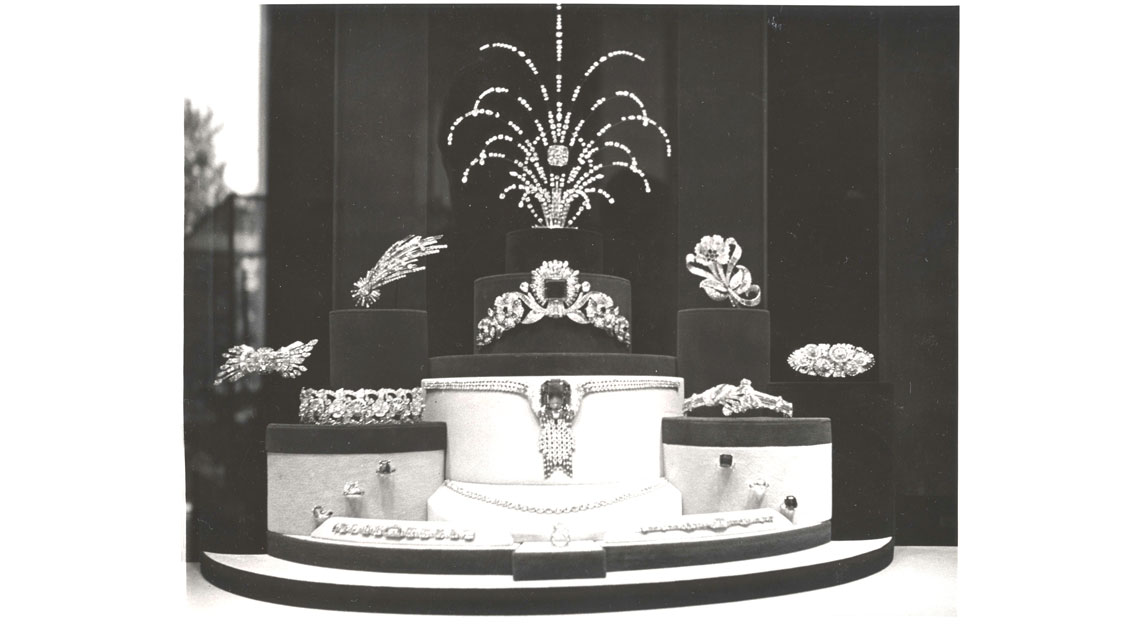 Expected to be Tiffany & Co.'s most expensive piece ever, the necklace formerly featured a sizeable emerald-cut aquamarine and was unveiled to the world at the 1939 World Fair in Queens, New York, which drew over 44 million visitors. Through the years, Tiffany & Co. has acquired and sold numerous rare and remarkable gemstones including the aforementioned Tiffany Diamond, as well as the Hooker Emerald now exhibited at the Smithsonian, and the Mazarin Diamonds which are presently housed in the brand's private collection.