Here's how you can get Singapore's best cocktails delivered straight to you
We're only halfway through this pandemic, and God knows we all need a drink. Need a cocktail, stat? We recommend either making your own or ordering a bunch of bottled cocktails in. Here's a quick guide to Singapore's best bars offering boozy takeout and deliveries.
Editor's note: To bring fine dining back home, click here.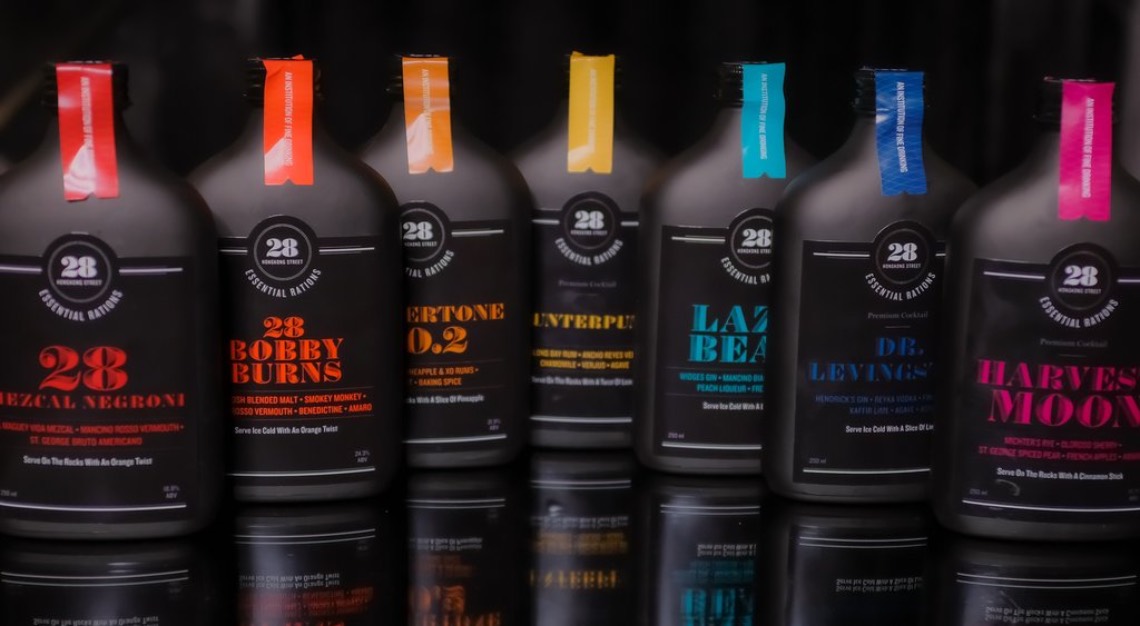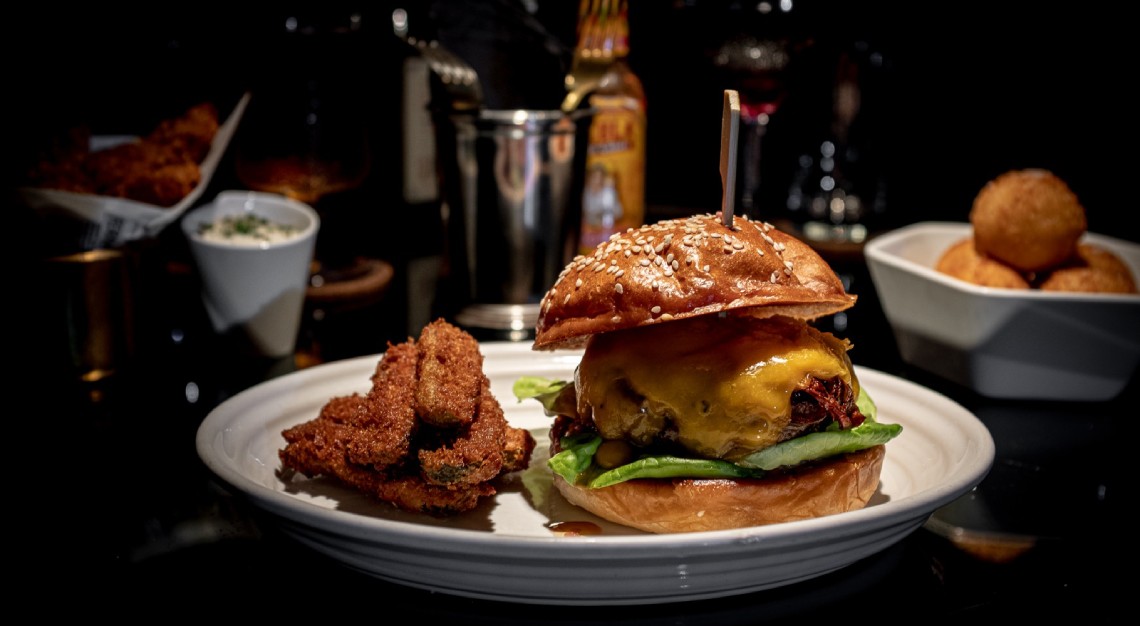 28 HongKong Street
Best known for: Remarkable cocktails made behind an unremarkable shophouse exterior. This laid-back speakeasy, left in the hands of head bartender Ronan Keilthy and general manager Justin Pallack, is dark, sultry and comfy for dates and a tête-á-tête.
What to order: If you need something strong like we do, order the 28 Mezcal Negroni, a smoky and bittersweet take on the classic. If you can't decide, go for the pack of seven, which includes the 28 Mezcal, Harvest Moon (rye, sherry, spiced pear, French apple and amaro), 28 Bobby Burns (Smokey Monkey, vermouth, Bénédictine and amaro) and more. Amp it up with some bar grub as well. The menu includes favourites like The Burger, Hot Chicken Tenders and Mac'N Cheese Balls.
Opt for pickup or delivery. Full menu here.
28 HongKong Street
28 Hongkong Street
Singapore 059667
Tel: +65 8318 0328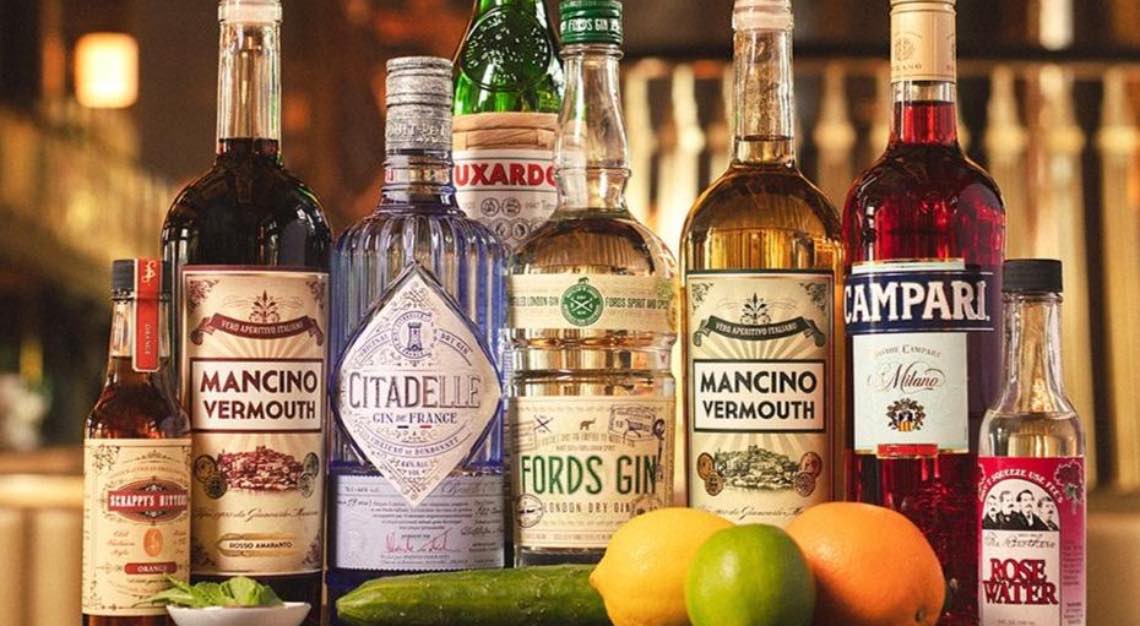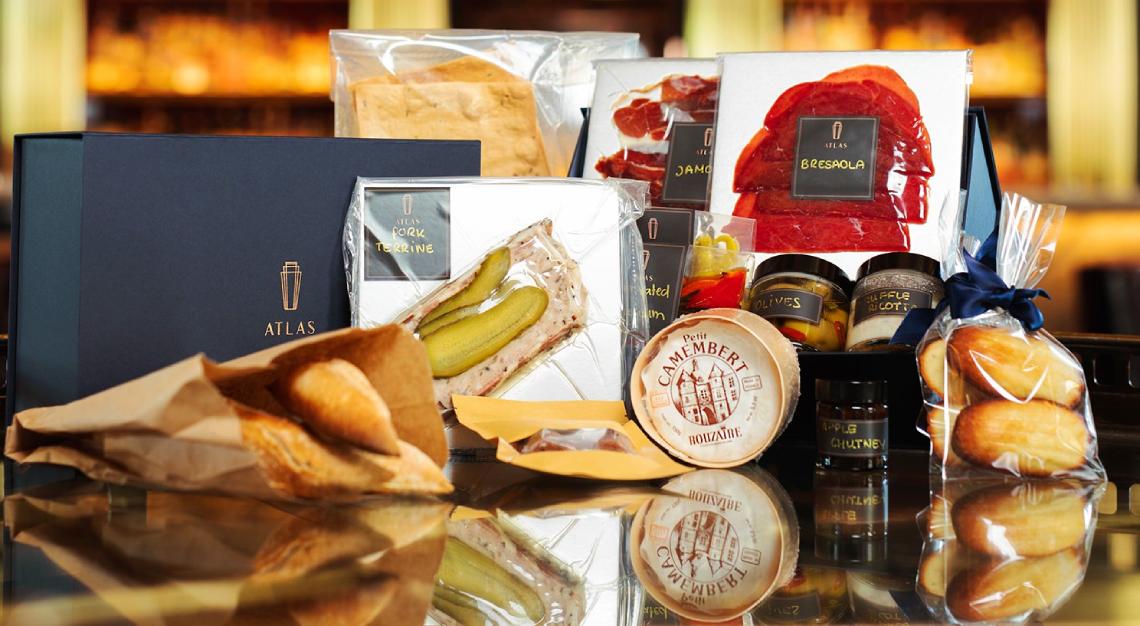 Atlas Bar
Best known for: Its beautiful gin collection, which is also billed as the world's largest.
What to order: The bar is offering a selection of home cocktail sets, handcrafted bottled cocktails and a range of gin, including the exclusive St. George Atlas Orange Gin, for delivery. Those who relish the art of making fine tipple can opt for the cocktail sets, including those for gin and whisky, all complete with the necessary premium bar tools. An extensive selection of gin, wine and Champagne are available, too – we recommend the Charles Heidsieck Brut Réserve Magnum NV for date night.
Only available for delivery. Full menu here.
Atlas
Parkview Square
600 North Bridge Road
Singapore 188778
Tel: +65 6396 4466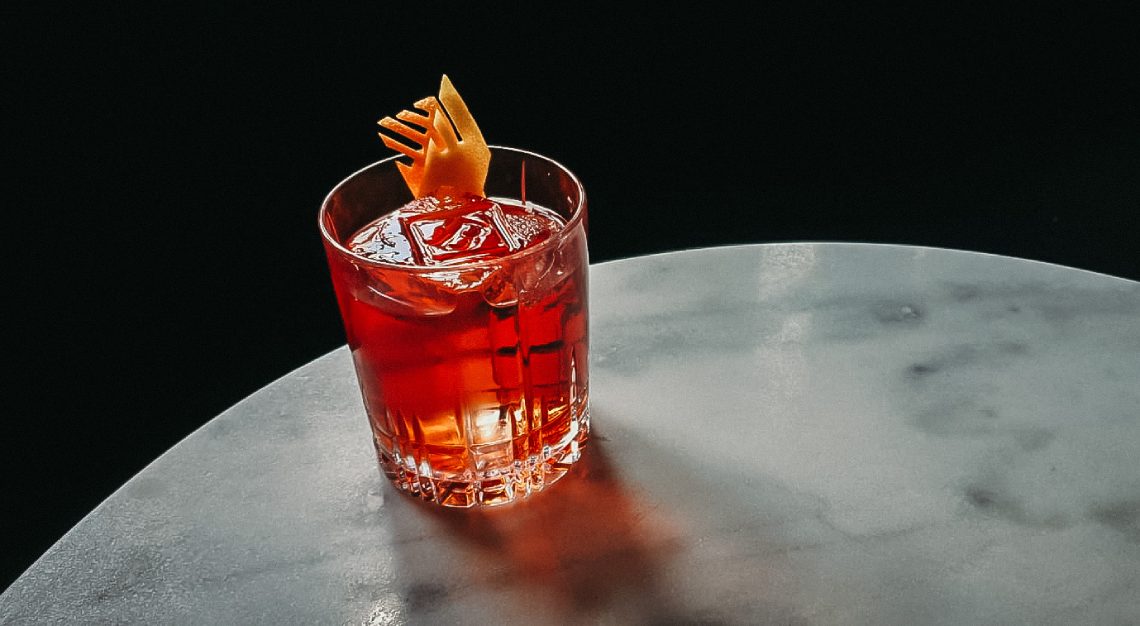 Barbary Coast
Best known for: Deadfall, its version of the San Franciscan gritty dive bar, and The Ballroom, its more lavish and intimate watering hole that sits above the former. Run by industry veterans Celia Schoonraad and Michael Callahan, the rather chatty founding bartender of 28 HongKong Street.
What to order: The agave-strong No Sleep Coast or Dirty Thirty, an Old Fashioned-inspired concoction of bourbon, tequila and maple tea. Each cocktail comes in a 375ml bottle, which is good for three or four serves, depending on how thirsty you are.
Opt for pickup or delivery. Full menu here.
Barbary Coast
16 North Canal Road
Singapore 048828
Tel: +65 8869 4798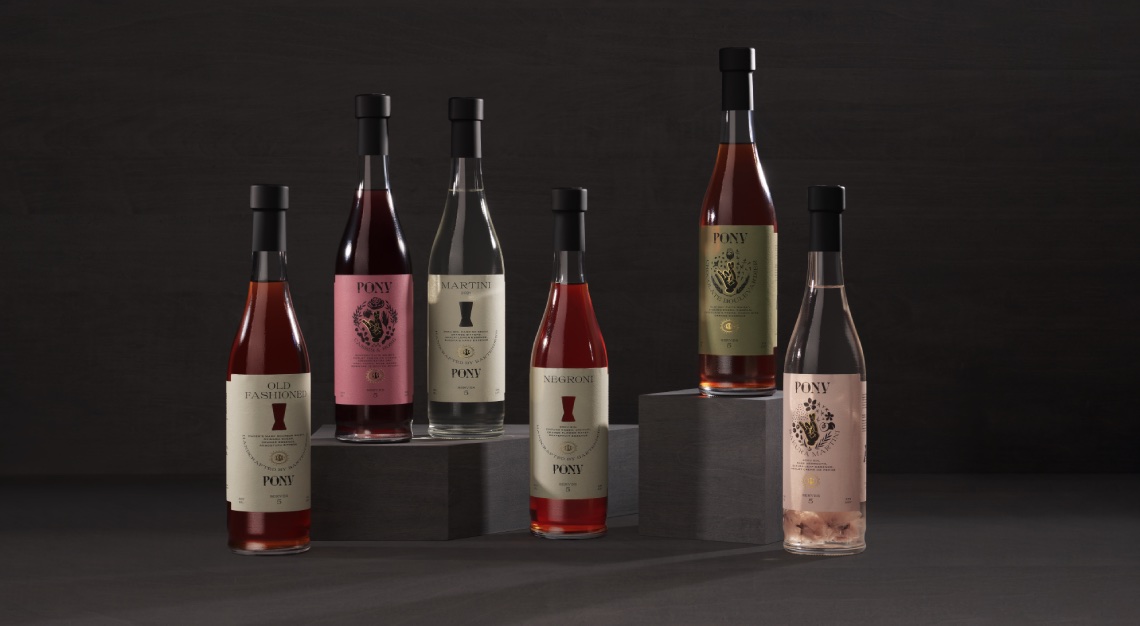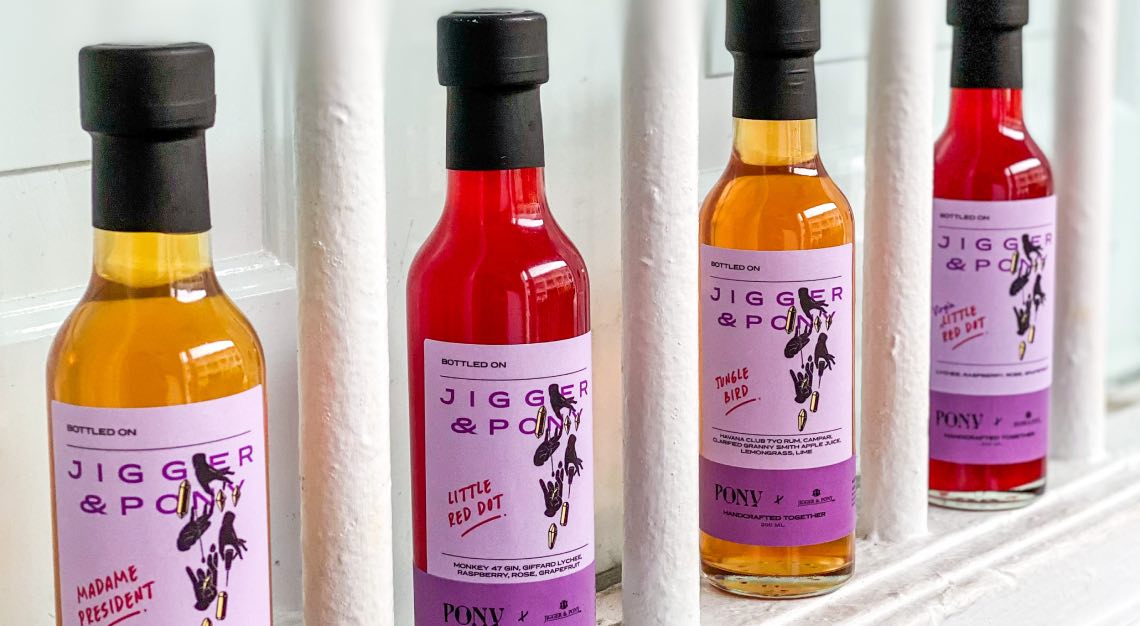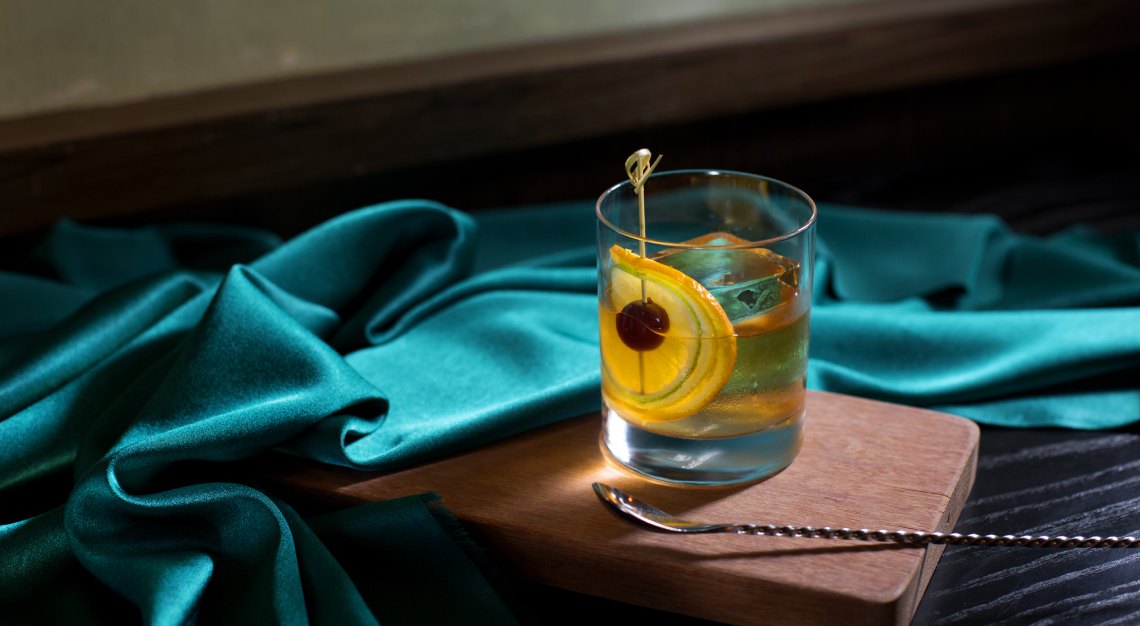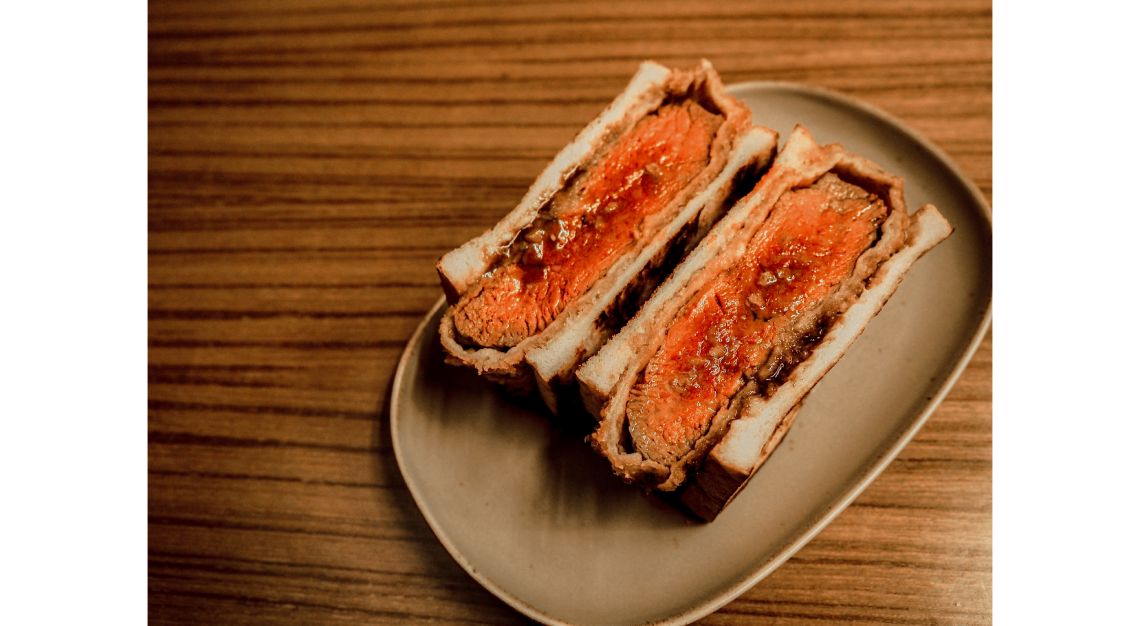 Jigger & Pony
Best known for: Its homage to the 19th century. With an immersive atmosphere, welcoming service and classic drinks, Jigger & Pony is the place to be for a laid-back aperitif or two.
What to order: The bar, which placed second at the 2021 Asia's 50 Best Bars awards, is well-stocked with everything you need for a house party. Take your pick from its wide range of Pony bottled cocktails (available in 200ml and 500ml bottles), Clear-Cut Artisan Ice Cubes, and oysters and sandos from sister bars Humpback and Live Twice, respectively.
Opt for pickup or delivery. Full menu here.
Jigger & Pony
165 Tanjong Pagar Road
Amara Hotel
Singapore 088539
Tel: +65 9621 1074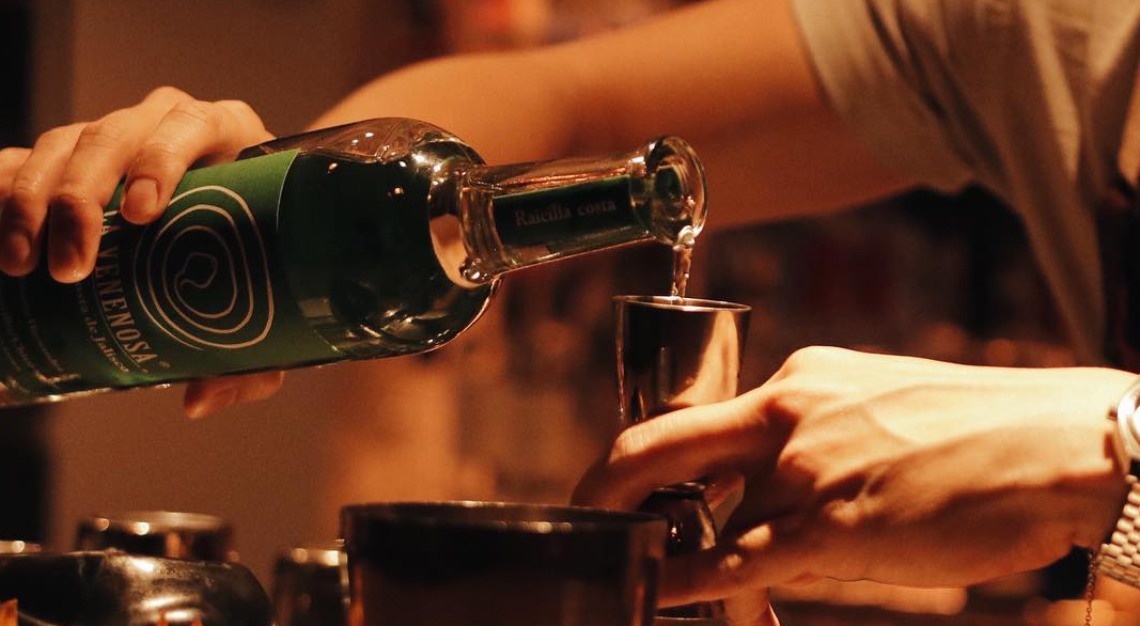 Junior the Pocket Bar
Best known for: Tanjong Pagar's pocket-sized cocktail bar, as its name suggests. Fit for only about 10 guests, this bar revises its menu every six months (sometimes tiki and sometimes, Asian), and always strives to serve in good faith.
What to order: The current Junior at Home menu features 9 Peruvian-inspired bottled cocktails that will arrive chilled and ready-to-drink. We recommend the Cacao, which features Peruvian rum, rye whiskey, raw cacao bean and PX sherry, and the Amarillo Sour, if you like the idea of Amazonian gin, Aji Amarillo pepper, guava and chartreuse. There's also Ceviche and Baked Artichoke Dip on the menu.
Opt for pickup or delivery. Full menu here.
Junior the Pocket Bar
43 Tanjong Pagar Road
Singapore 088464
Tel: +65 8121 1462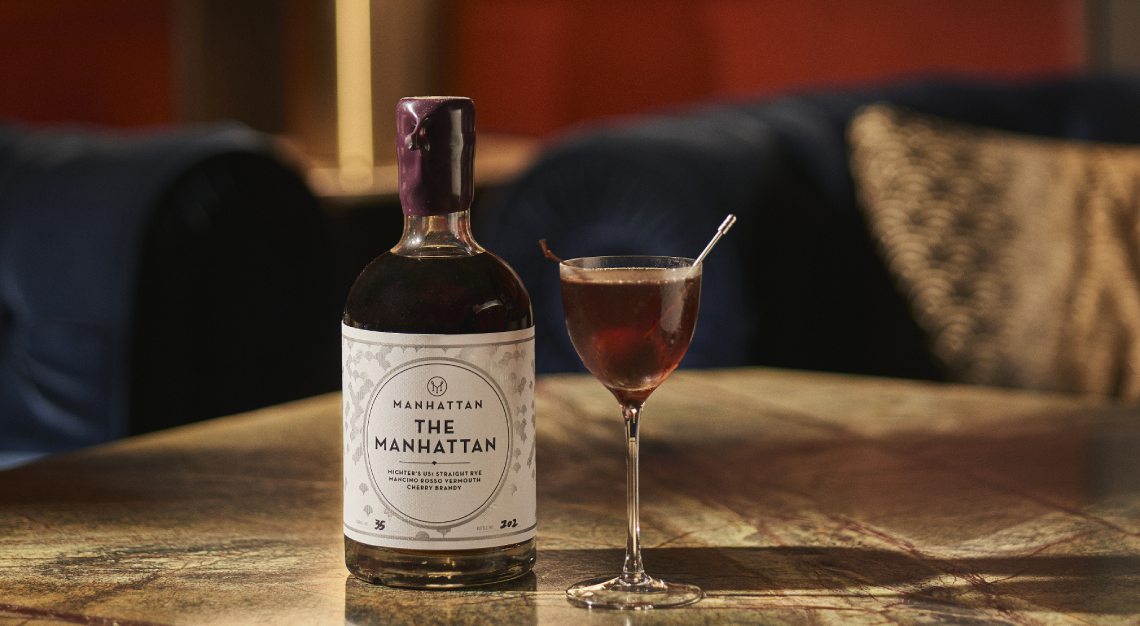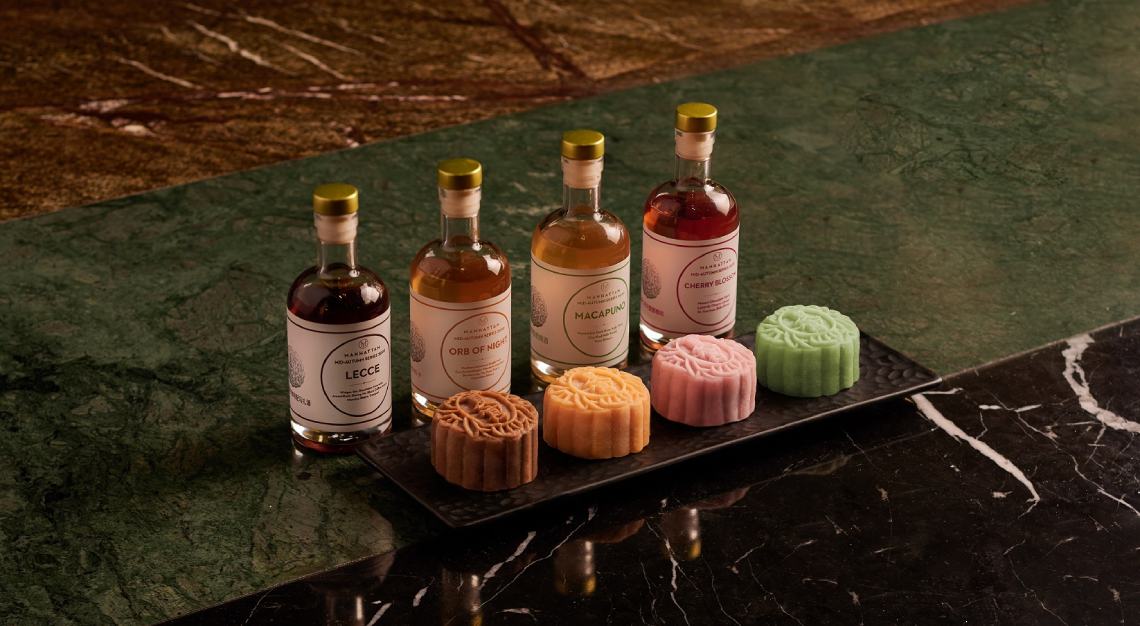 Manhattan
Best known for: Its 19th-century speakeasy inspiration, which can be seen from the decor to the drinks. It offers a seductive Great Gatsby-eque version of that era and a vast drinks menu that tours its namesake neighbourhood. Each drink is expertly mixed with barrel-aged spirits from the bar's very own rickhouse and topped with hand-carved ice.
What to order: The Apollo, a heady mix of rum, whisky and absinthe, or the Leather Jacket, if you're having a hard day. It comes with bourbon, rum, vermouth, Strega and bitters. Don't forget to order the Rebellion Burger, too. It's excellent.
Opt for pickup or delivery. Full menu here.
Manhattan
21 Cuscaden Road
Level 2, Regent Singapore
Singapore 249720
Tel: +65 6725 3377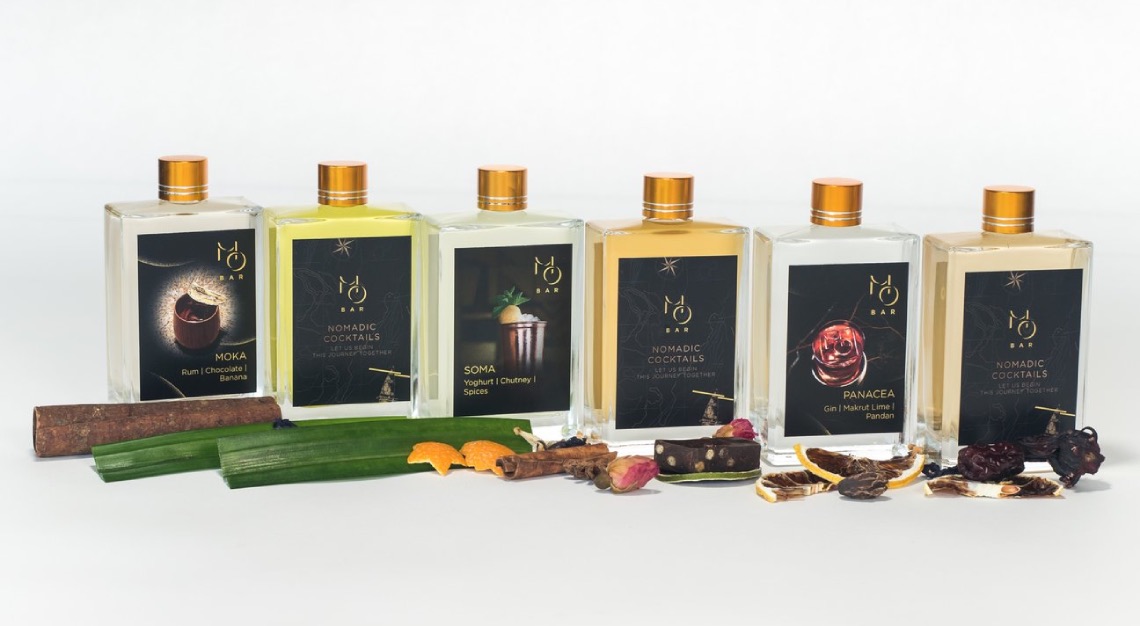 MO Bar
Best known for: An inventive cocktail menu and its impressive views of the city skyline. It also offers daily afternoon tea sets and brunch on the weekends.
What to order: The Selection of Signature Cocktails comes with six, such as the chocolatey rum-based Moka and the pandan-infused, gin-strong Panacea. Line the stomach with some easy bar grub: Samosas, Tater Tots (of course) and Vietnamese Rice Rolls.
Opt for pickup or delivery. Full menu here.
MO Bar
5 Raffles Avenue
Level 4, Mandarin Oriental Singapore
Singapore 039797
Tel: +65 6885 3500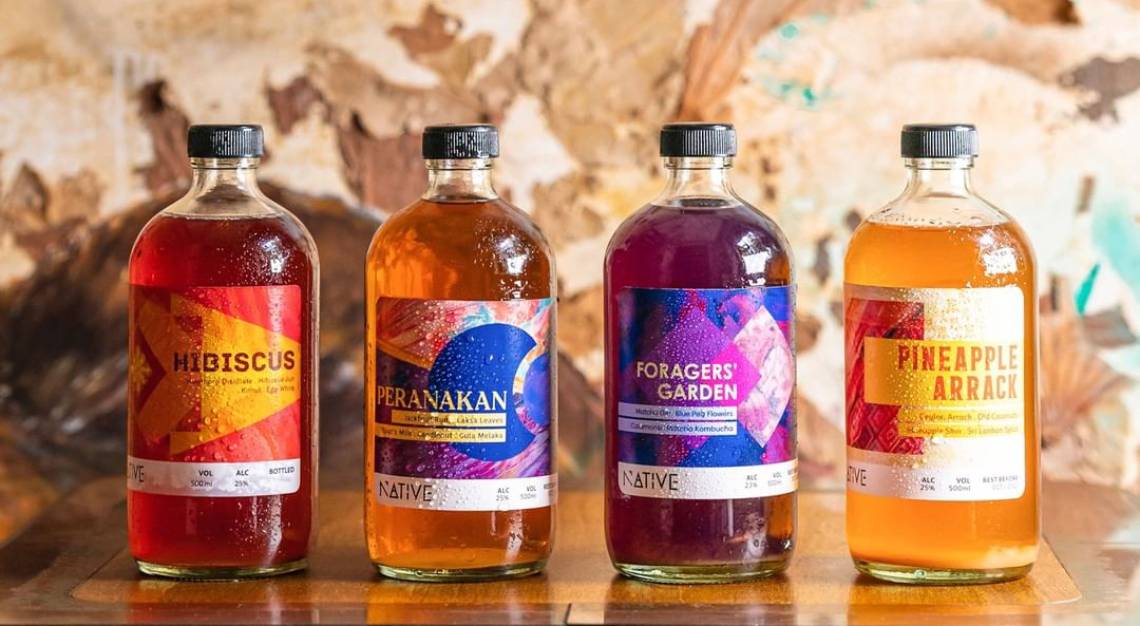 Native
Best known for: Sustainability. Native takes inspiration from all around us and forages for authentic ingredients locally.
What to order: Get the famous Pineapple Arrack, a sweet and sour concoction of Ceylon Arrack (read: a Sri Lankan spirit distilled from the sap of the coconut flower), pineapple skin, old coconuts and Sri Lankan Spices. Another crowd favourite would be the Regina, a fizzy combo of gin, sour plum and kaffir lime made in partnership with Bar Trigona from Kuala Lumpur.
Opt for pickup or delivery. Full menu here.
Native
52A Amoy Street
Singapore 069878
Tel: +65 8869 6520
Shin Gi Tai
Best known for: Being the Japanese-inspired cocktail bar that will whip you up whatever you want, whether it's a classic Negroni, something extra fancy or something weird. Run by Anthony Zhong, a former Jigger & Pony bartender.
What to order: A Negroni, French 75 or Dark & Smokey, a Smokey Monkey- and Drambuie-strong tipple, which you may order with blocks of ice at a dollar each on request.
Opt for pickup or delivery. Full menu here.
Shin Gi Tai
179A Telok Ayer Street
Singapore 068627
Tel: +65 9477 8755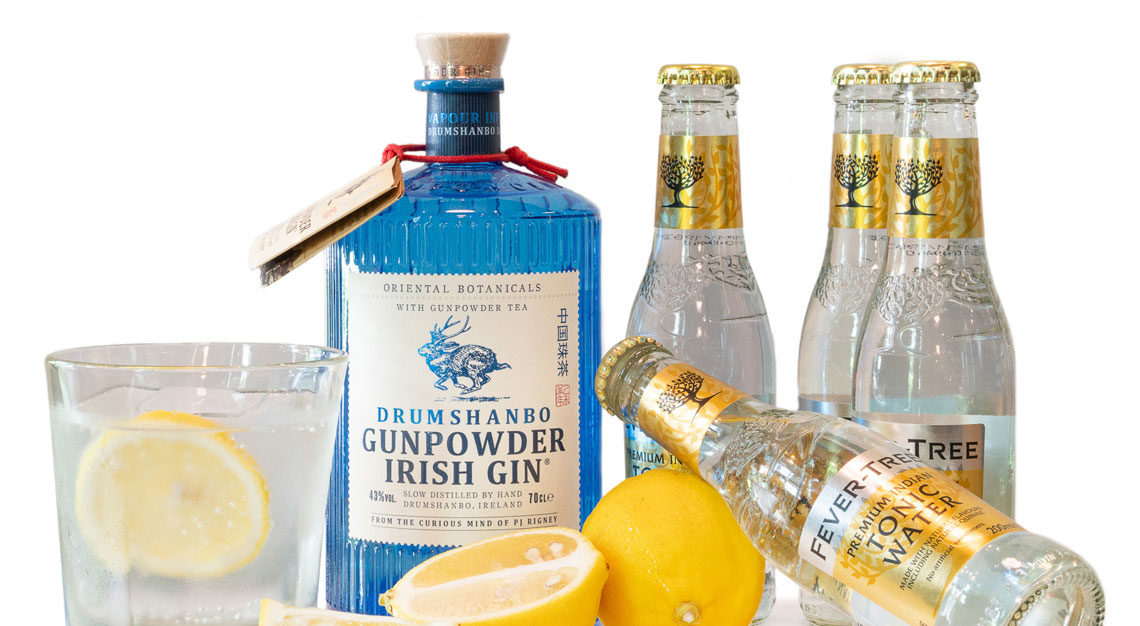 Sipsy
Best known for: Its wine and gin menu, we reckon. Sipsy is the very first wine and gin delivery service launched by PS. Cafe's parent company, PS. Gourmet.
What to order: The cocktail bundles for Aperol Spritzes and Negronis, which come with all the fixings you'd need to concoct your own tipples at home. You can also choose from a selection of wines, gin and Champagne. Planning a pizza party with the family? The Bianca Funghi and Green Goddess are the best of the lot.
Opt for pickup or delivery. Full menu here.