There is unspoken beauty to be found in this concrete jungle that is Singapore, and you'll find it at this exhibition
As I walk into the Cloud Forest conservatory, my eyes are immediately drawn to an imposing floral glass sculpture that's suspended in the air. The 10m artwork stays perfectly still, juxtaposed against the waterfall where water is crashing down, sending light sprays of mist everywhere. How does one install a gravity-defying 900kg sculpture in the air? More importantly, what goes in the mind of the artist behind it?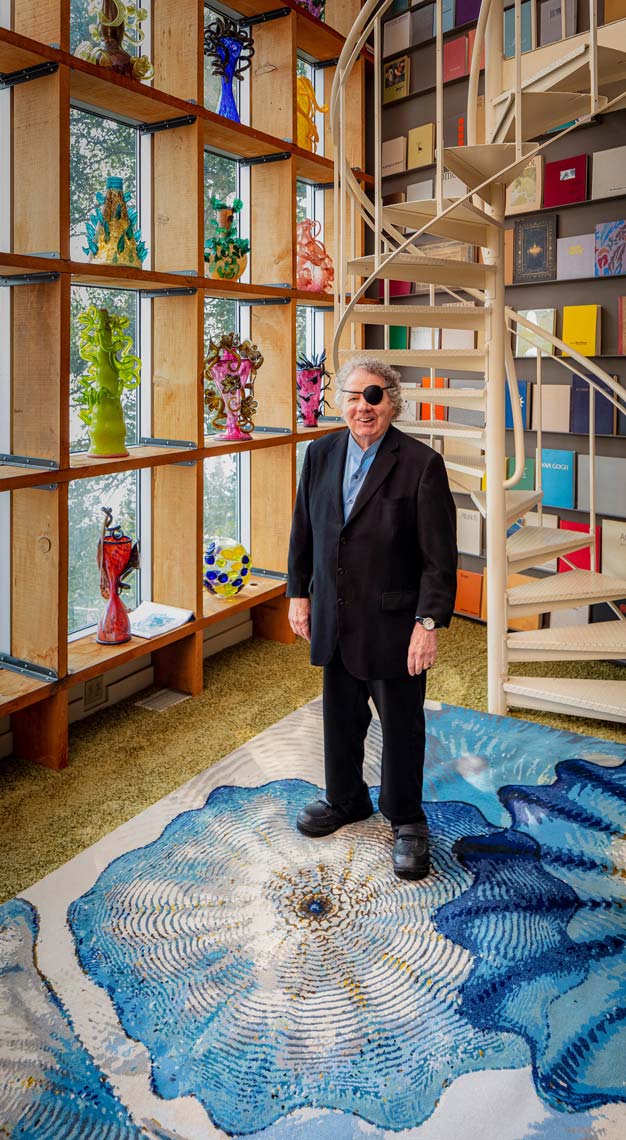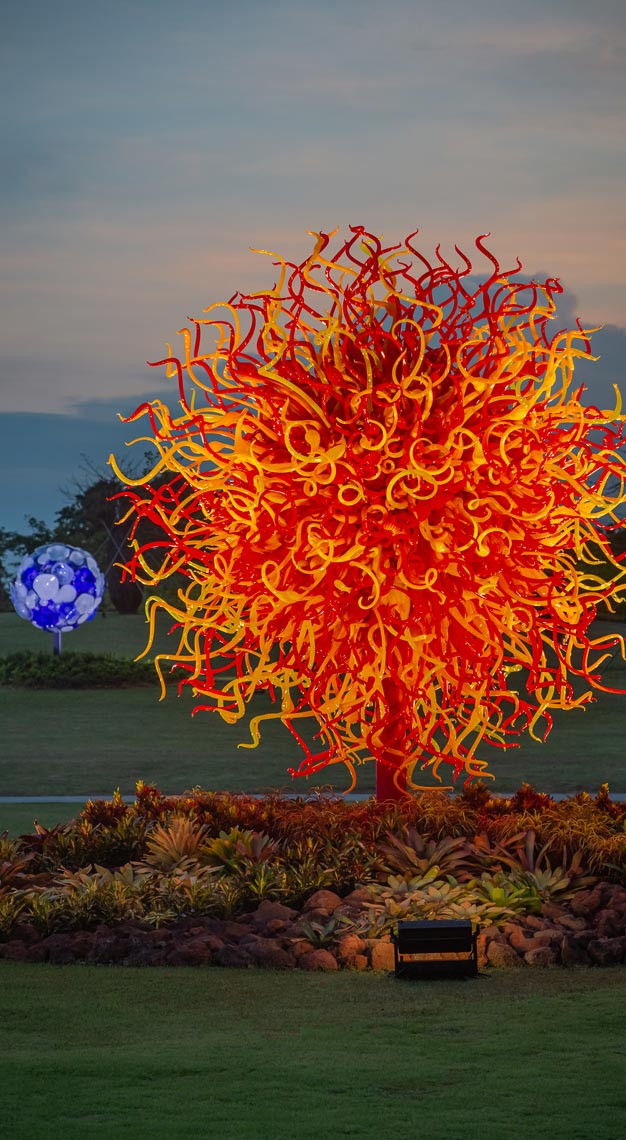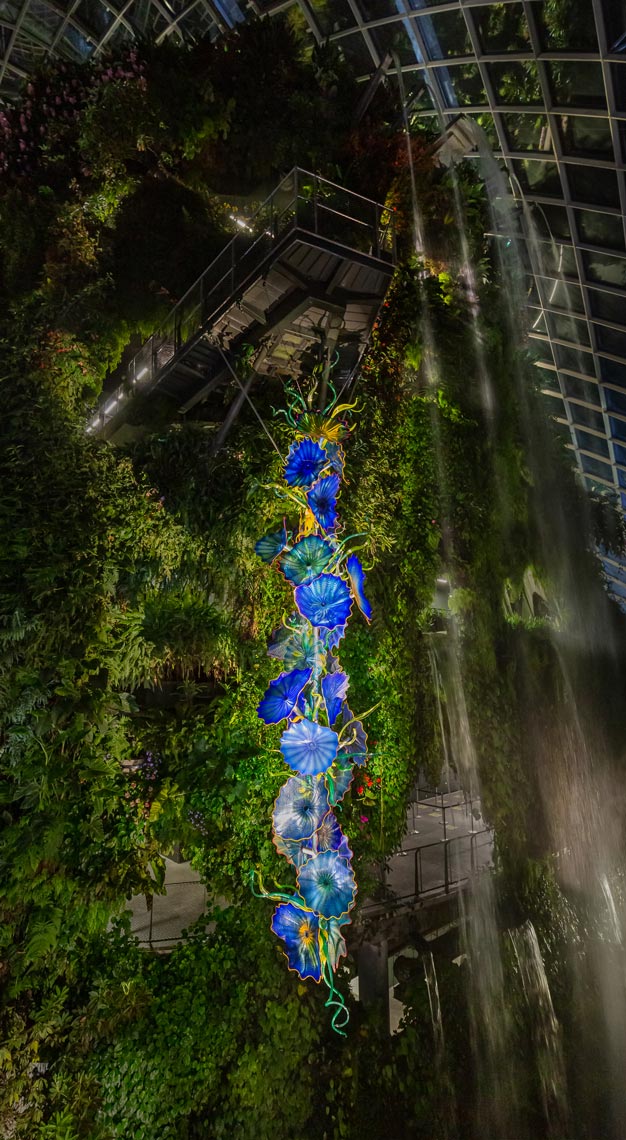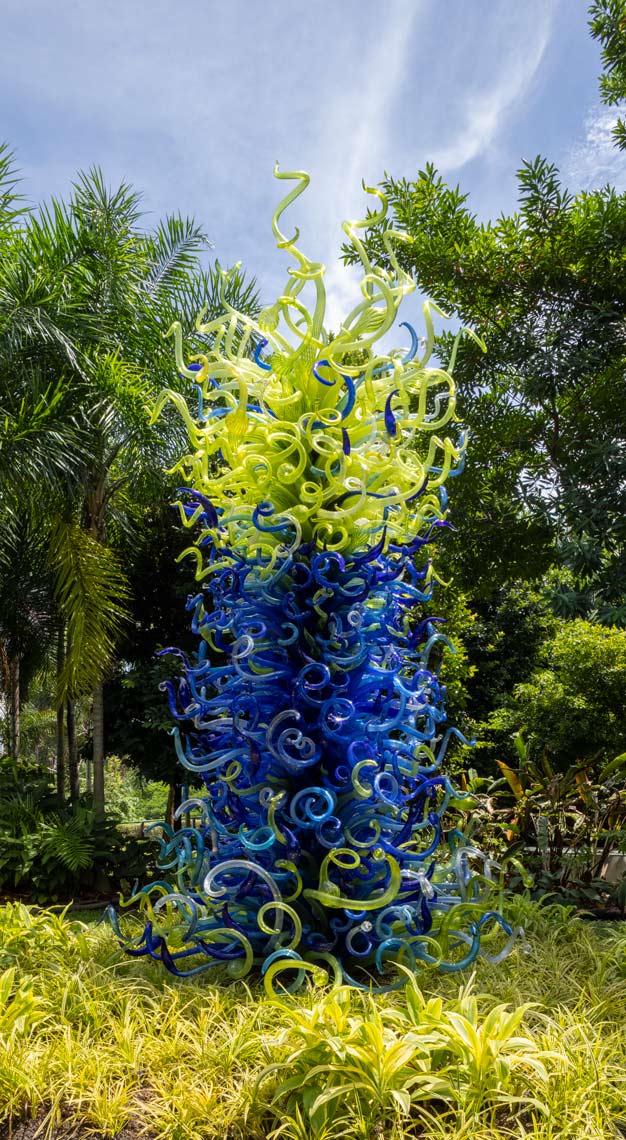 I find myself pondering these questions when I visit the Dale Chihuly: Glass in Bloom exhibition, which is set within Singapore's iconic Gardens by the Bay. It marks the American-born blown glass artist's first major exhibition in Southeast Asia. More than 10 installations are on display, including landmark sculptures such as Moon, which has not been exhibited since its debut in Jerusalem in 2000, and the majestic Setting Sun, which was designed exclusively for Singapore.
The exhibition is a massive undertaking for both Chihuly Studio and local organiser Hustle & Bustle, with conversations surrounding it starting two years ago. "We did site surveys, gathered all the information needed to begin the design process with Chihuly, brought back drafts to Seattle, and had plenty of design meetings – all of this amid a pandemic. On top of that, keeping in mind the 15-hour time difference between Singapore and Seattle," says Britt Cornett, head of exhibitions at Chihuly Studio.
Fix your eyes on the Ethereal White Persians at the Serene Garden and you'll easily be awash with a sense of tranquility. These Persian flowers in the form of glass sculptures hover gracefully over the water, which has also been added with a type of black dye – a technique that further sharpens the reflection of the flowers in the water. The artwork, to say the least, feels like a scene out of a fairytale.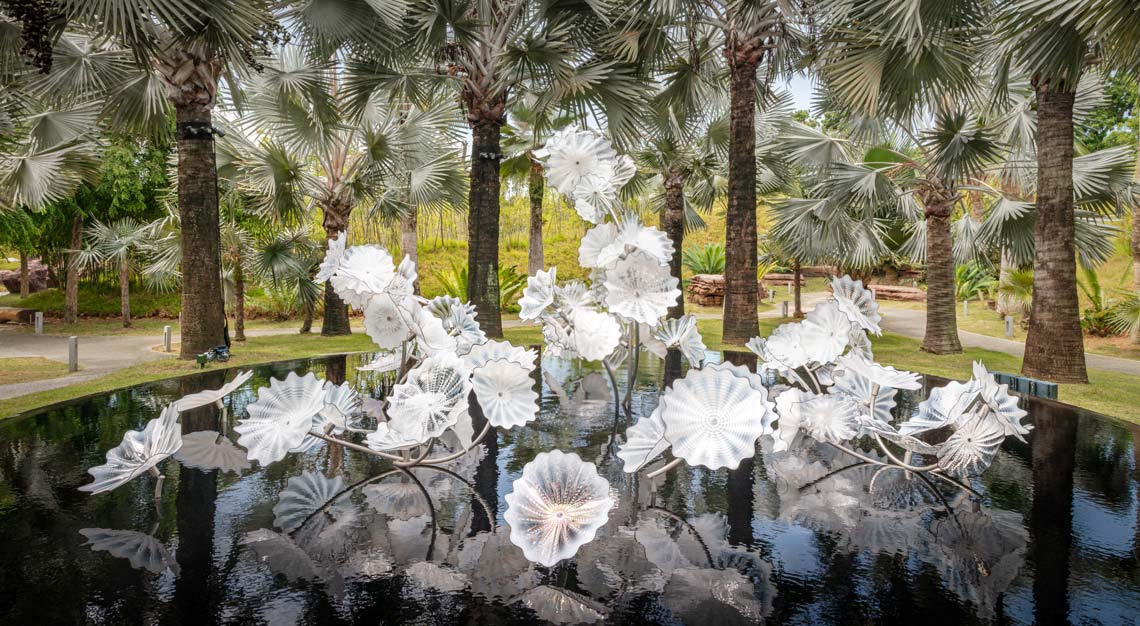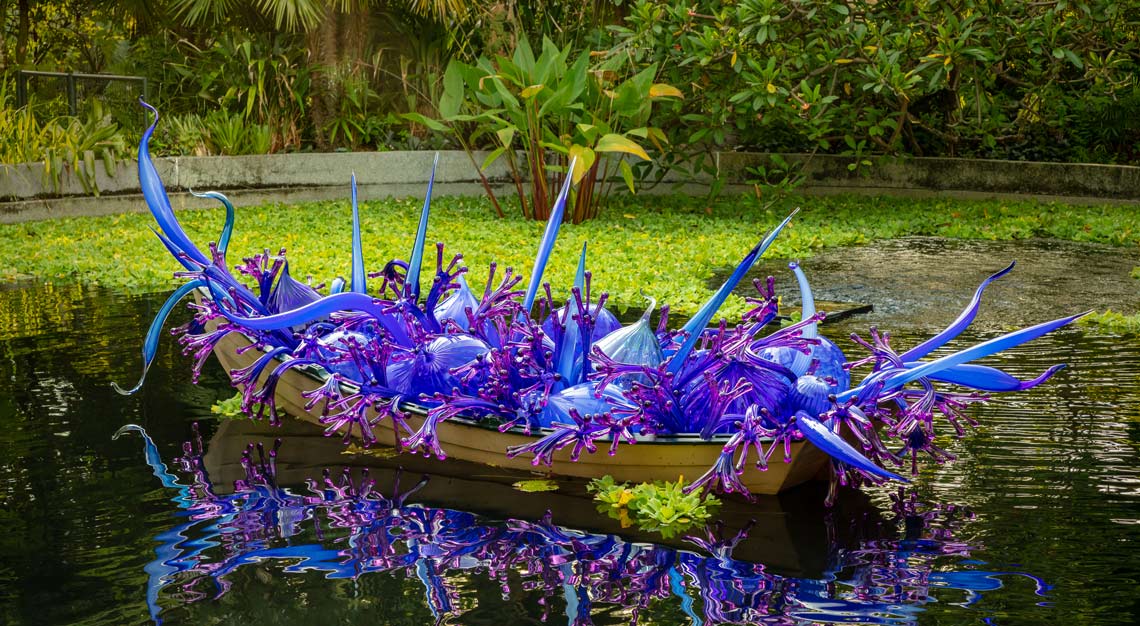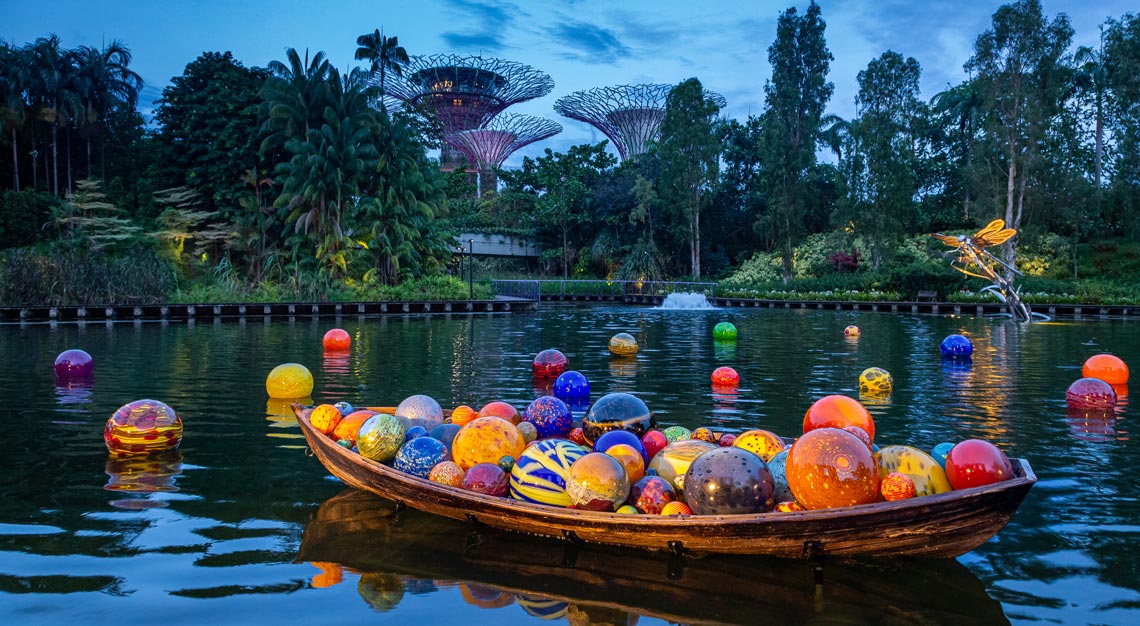 The greatest takeaway from the exhibition will probably be an increased appreciation for centuries-old crafts like glass-blowing, overlooked for technology in many cosmopolitan cities. Still, Cornett is hopeful that the art will reach its heyday again and even scale new heights. "The craft is still relevant and perhaps has gained more relevance lately. Glass is a wonderful material to work with; you'll find a lot of contemporary artists exploring this medium for the very first time. The way glass transmits light has always been of interest to Chihuly and there's just something rudimentary about the process of glass-blowing that is still very much as it was a 1,000 years ago," adds Cornett.
Other highlights include Blue and Purple Boat, which sees Chihuly filling boats with glass orbs; and Sea Blue and Green Tower, where a beacon of icy light pierces through lush foliage. And don't call it a day without fixing your eyes on Wallas Wallas, a series of large, spherical blown-glass floats with long glass tips, resembling and named after Eastern Washington's famous Walla Walla onions.
Dale Chihuly: Glass in Bloom is exhibited at Gardens by the Bay from now till 1 August. Ticket prices vary based on day of the week and age category. Get your tickets here
Photo credits are given to Nathaniel Willson/Russel Wong/Artwork © Chihuly Studio. This story also first appeared in the June 2021 issue, which you may purchase as a hard or digital copy