Designed in true Daniel Arsham fashion, this range of digital sculptures will actually stand the test of time
American artist Daniel Arsham, an advocate for using architecture and design to distort conventional beliefs of structures and space, has now gained a foothold in the world of NFT with his first series of digital sculptures. While the first of the 10 sculptures has already been unveiled last Saturday, fans can keep their eyes peeled for more artwork sporadically released over the coming months.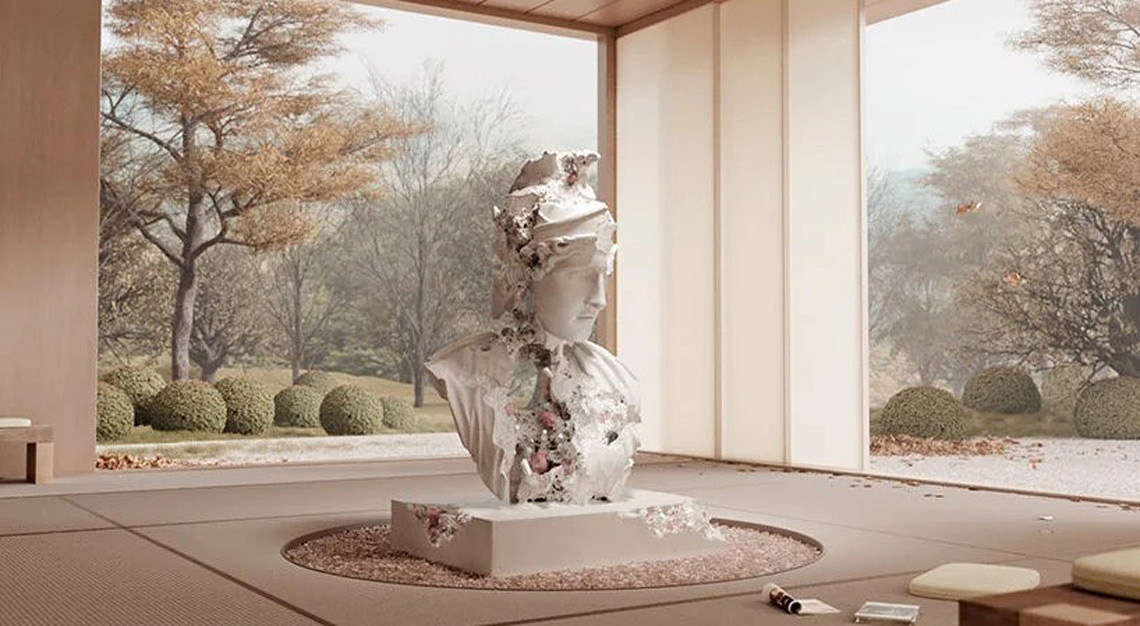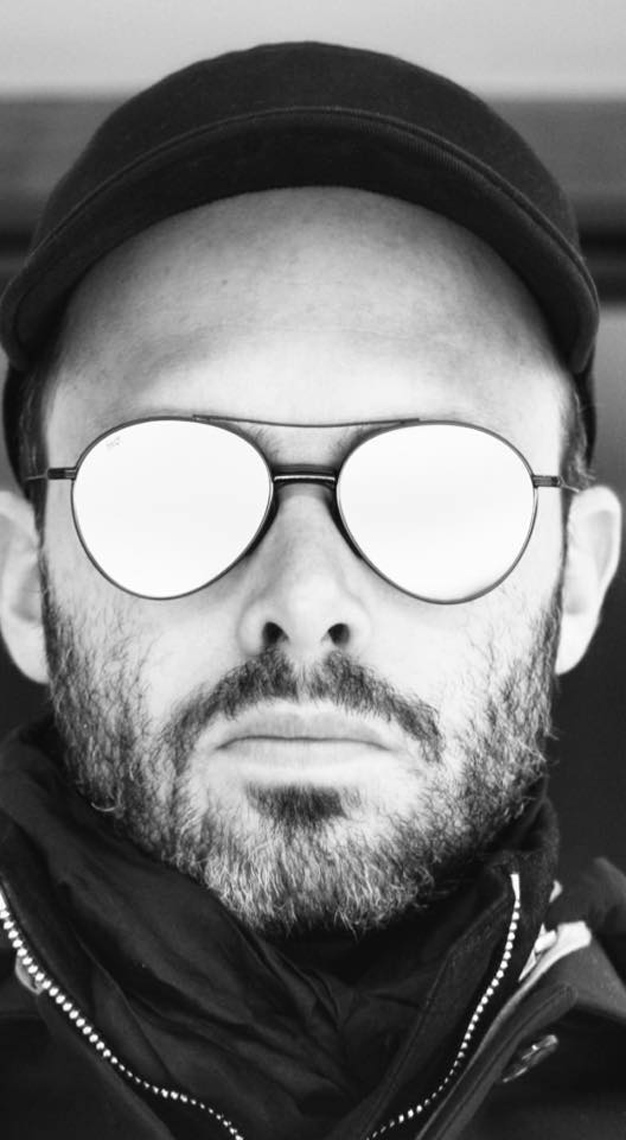 For the first drop, in partnership with Nifty Gateway, Arsham revealed a three-dimensional sculpture inspired by an ancient bust in the Louvre's collection. Not one to produce art that doesn't echo his signature style, Arsham reimagines the masterpiece by letting it 'disintegrate', before reforming over the course of a year. The art sits in a courtyard setting that's also designed by Arsham; changing its appearance as the seasons change.
This cycle of disintegrating and reforming will continue permanently, although each artwork in the series has been created to operate on a different time scale. Arsham's final sculpture is set to erode and reform over a period of 1,000 years – a technology made possible by tapping onto the smart contract capabilities integrated into the Ethereum blockchain which hosts Arsham's work.
"There is a level of complexity to this artwork that couldn't exist outside of the digital realm, and blockchain technology has made this idea a reality. I am interested in exploring what technology can do in the 21st century. This is a fascinating new arena that allows my practice to expand beyond the artistic mediums that exist in the physical world and reach new audiences," says Arsham.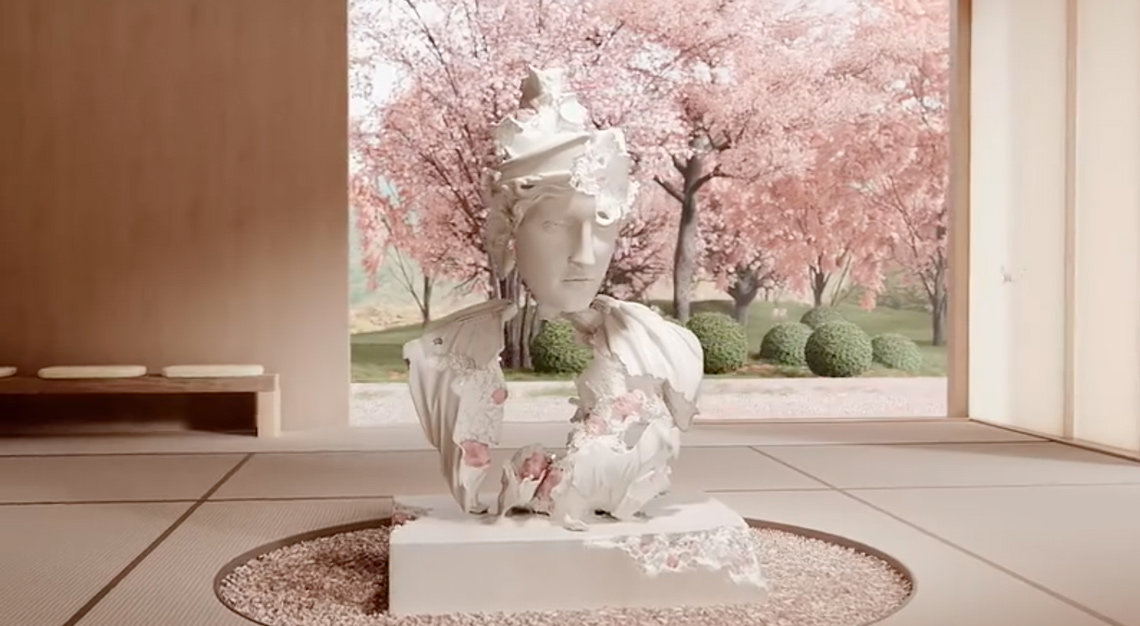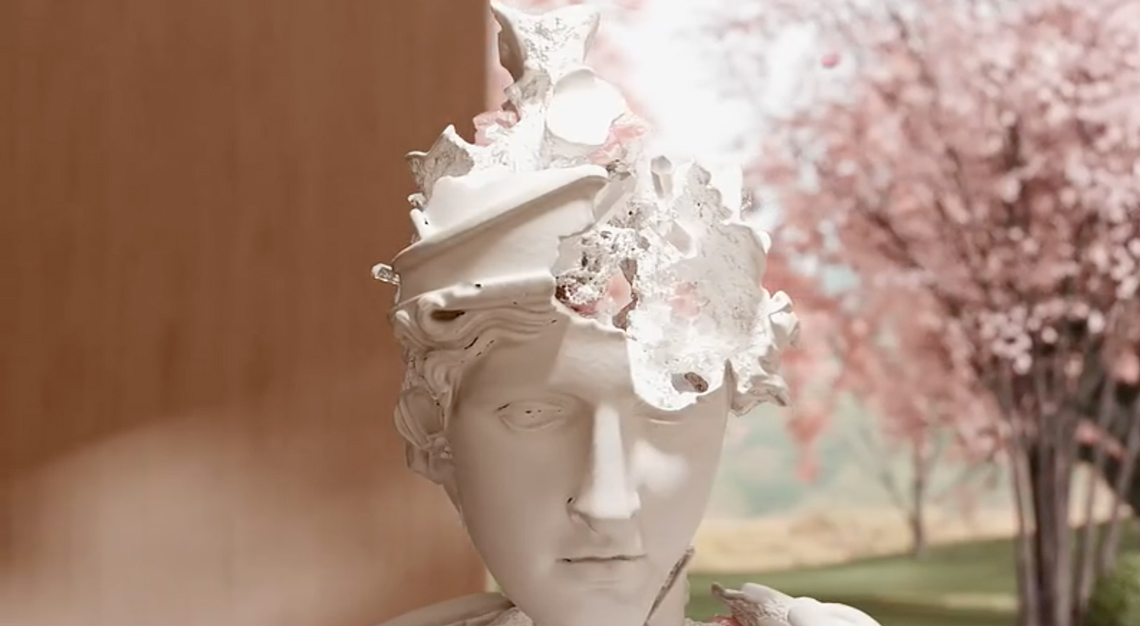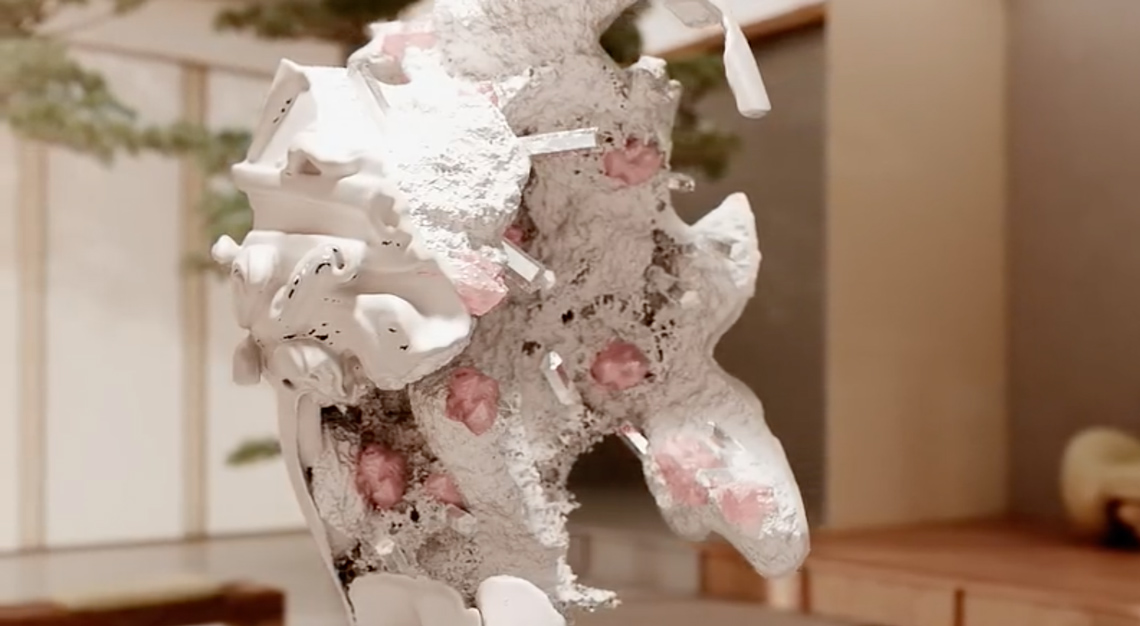 Ashram's foray into digital space should come as no surprise to his followers. The move is a reflection of his artistic style, which explores the notions of time and its ineradicable impact on the world we live in. But only the most loyal of them all will be able to own the artist's entire digital art series, as each artwork that's released will decrease in numbers – meaning that the final drop will only be available in a limited quantity of 50. If, by some stroke of luck, you manage to get your hands on all 10 artworks, you will automatically be gifted with the 11th Arsham Nift, deposited directly into your digital wallet. With this exclusive collectors-edition, you'll get to access a full private gallery space designed by Arsham, which features all 10 sculptures.
Art historical figures, including the likes of celebrated choreographer Merce Cunningham and conceptual composer and artist John Cage, are Arsham's muses for this digital series. These are artists whose practices were also driven by the passing of time, epitomising Arsham's goal in the digital space – the notion that an artwork can revolutionise even while in the infinite state of regeneration and decay.
To know about the dates and times of the releases, please visit here