The African art and art deco-inspired Kravitz Grand piano will be produced in a limited run of only 10 models
If you're familiar with some of Lenny Kravitz's greatest hits, you'd easily identify the American singer-songwriter as the guitar guy. But the piano was actually the first instrument he ever played, and some fifty years, 11 studio albums, and multiple Grammy wins later, Kravitz still has his childhood piano. It makes perfect sense then for the rocker-turned-designer to join forces with revered piano manufacturer Steinway & Sons to conceive his very own, limited-edition Steinway piano.
Dubbed the Kravitz Grand, the Model B Steinway is a beautiful amalgamation of art moderne and art deco, with nods to African art. "I see design and music as being the same thing: you start with inspiration and at the end you have a piece of art," says Kravitz. Assembling said piece of art, undeniably, is no mean feat – requiring 200 hours to be perfected.  The model is built from 15 layers of hard rock maple and rare Macassar ebony, with hand-carved motifs on the rim, inner lid and music desk. Its block-style piano legs are hand-carved in a black ebony finish, while hand-painted geometric carvings stretch across the piano's lid and sides, drawing cues from traditional tribal motifs.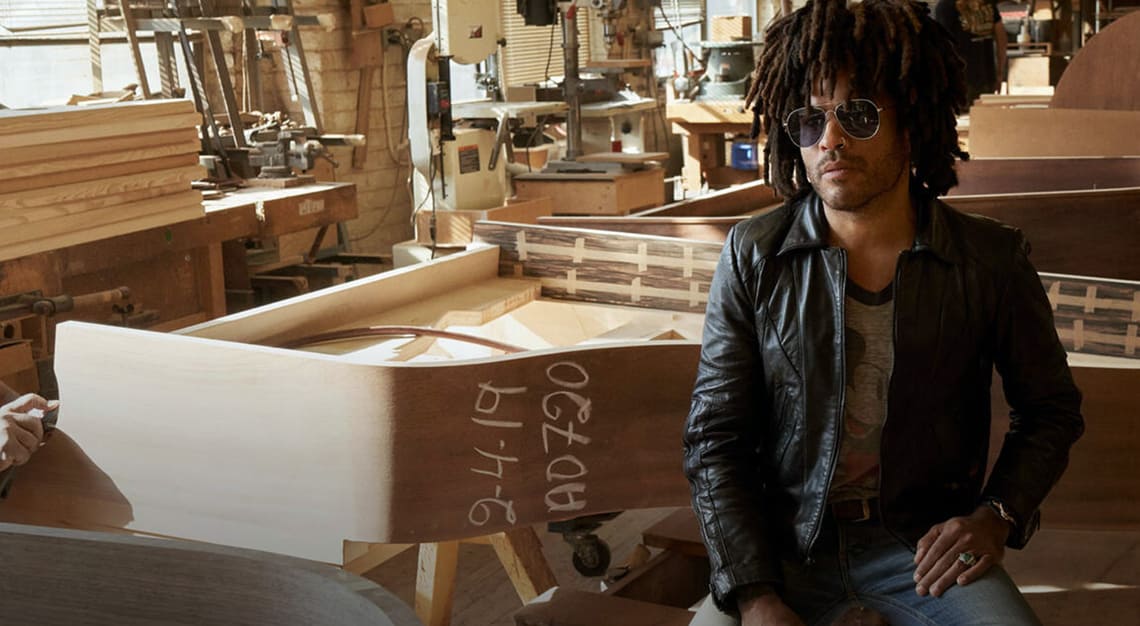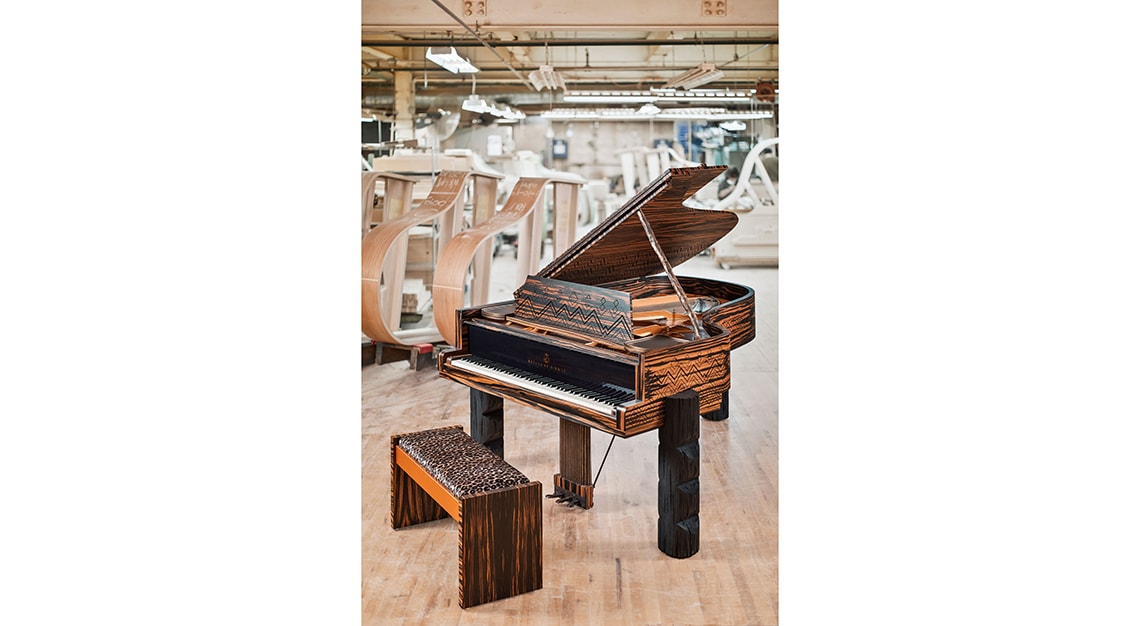 Other distinctive design elements include a 'crackle' metallic finish on the cast-iron plate, solid bronze castings for the top stock and pedal lyre, and in true Kravitz fashion, a cheetah-print upholstery that tops the bench. Truly, these features are just the tip of the iceberg – so much so that the proper way to marvel over this visual masterpiece is by getting your hands on one. And very quickly that is, because only 10 models will see the light of day.
The piano, fetching a price of US$500,000, is integrated with the built-in Spirio digital system, which auto-plays performances of Steinway's stellar roster of famous pianists.