The most glamorous regattas in the Med and Caribbean need crew, from veteran sailors to newbies. We did our first Caribbean race in Antigua
If you've ever watched a great sailing race from the shore and yearned for a piece of the action, there are multiple ways to crew these beautiful, fast yachts. Interest in competing in regattas in the Med and Caribbean has swelled in recent years, both among seasoned sailors and those who've never trimmed a sail in their lives.
Companies specialising in race charters are offering both inshore and offshore racing opportunities year-round for vessels looking for crew. It's as simple as finding the regatta and destination and booking a crew position.
In the Caribbean sailing capital of Antigua, Ondeck Sailing offers crew positions on the 20-metre performance yacht Spirit of Juno for international regattas staged in the region. Individual packages on what are known as head boats include a skipper and mate, training, and lunch when racing. There are even occasional opportunities to crew when the yacht is being delivered from its home port to the racing destination.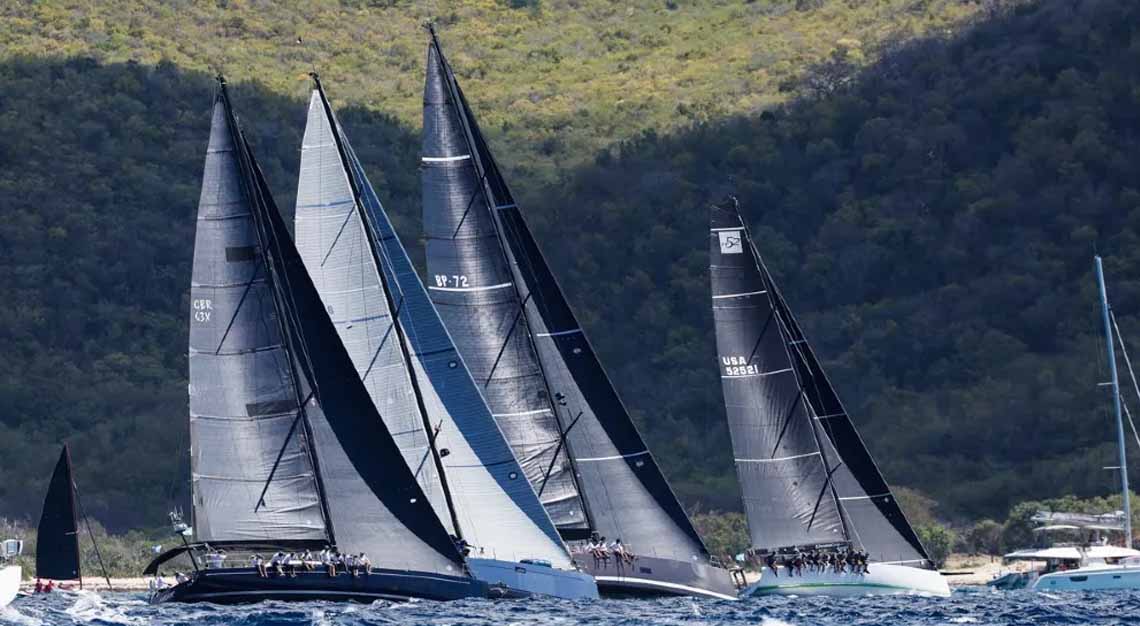 "We always have a good mix of experienced racers and beginners," says Spirit of Juno's skipper David Hanks. "It works well because beginners want to work hard and learn, while those with experience are always happy to share knowledge."
Rates for Caribbean regattas, where the vibe tends to be laid back, start at around US$1,925. Whole boat charters are another option, particularly among crews who train together at home as well as corporate teams. The Caribbean racing season begins in early January, so now is a good time to check crew place availability and lock in your spot.
At this year's Antigua Sailing Week, a competitive yet fun-loving race held in April-May, I clambered aboard Spirit of Juno and discovered I was one of just two females of an 18-strong crew. Skipper Hanks was the final word when it came to anything on Juno, but first mate Michelle Franklin set the rhythm for sail changes such as flaking the massive black jib, barking, "Pinch. Pull! Pinch. Pull!" as a blood-red spinnaker billowed above, contrasting with vivid blue skies.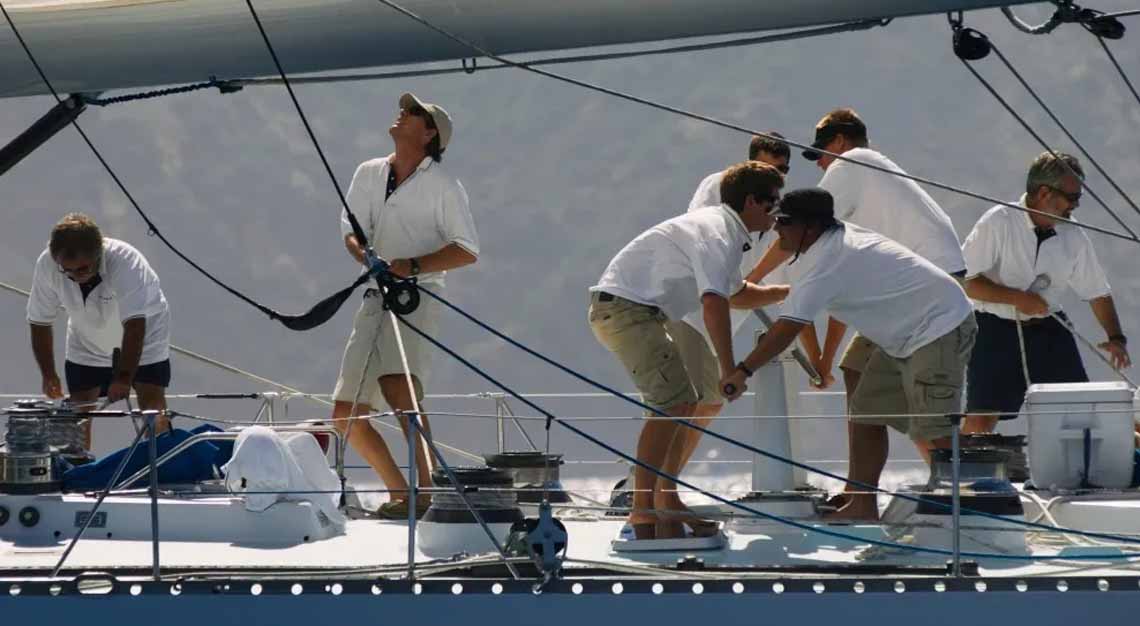 Racing forces you to focus on your given role on the boat while listening closely to your skipper and anticipating the boat's next move. I found that six days of intense racing on the water lightened up with banter over dinner and dancing at a mid-week concert, helping us forge a strong sense of team spirit. The other members of our crew were Americans or Britons, most either business owners or executives.
You're not mollycoddled during the week and are expected to act as any professional crew member would. Spirit of Juno's oversize winches intimidated me at first but I seized the opportunity to try varied roles, including jib trimmer, and was impressed at the balance of dynamics with the rig. In another position as the below-deck "squirrel," I bear-hugged and hauled in the 296 square metres A2 spinnaker, making sure to keep the weighty hardware away from my face as fellow crew propelled the crimson sail up through the companionway.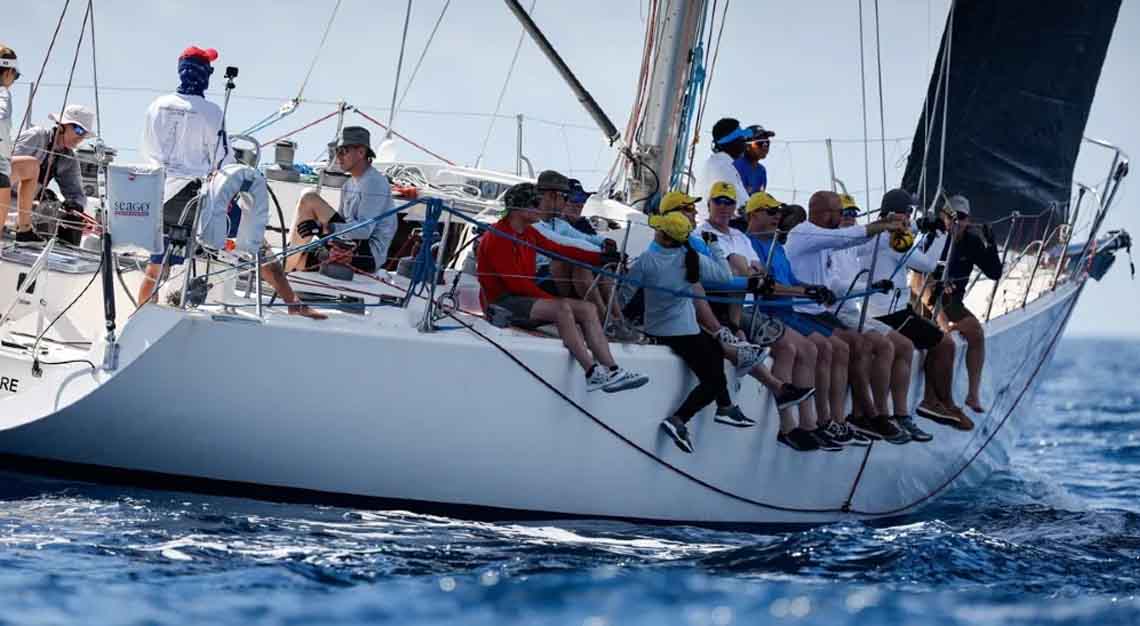 But flaking the jib wasn't the toughest job on the Millennium Farr 65, designed and built in 1999 for the first Millennium Round the World Race. That prize went to the pedestal grinder, which tested the aerobic fitness of the executives, and routinely spat them out during the course of the regatta.
By the end of the week, while not exactly ready for the America's Cup, we were in a racing groove and had developed a good camaraderie. It was one of the most enjoyable, physical, and powerful Caribbean vacations I've ever had.
Next year's Caribbean racing calendar kicks off with Grenada Sailing Week on 28 January 2024 and the RORC Caribbean 600 on 19 February 2024, followed by the St Maarten Heineken Regatta on 29 February 2024. But it's not just about the racing. Rum-fuelled parties and reggae are critical to the success of the West Indies regatta concoction.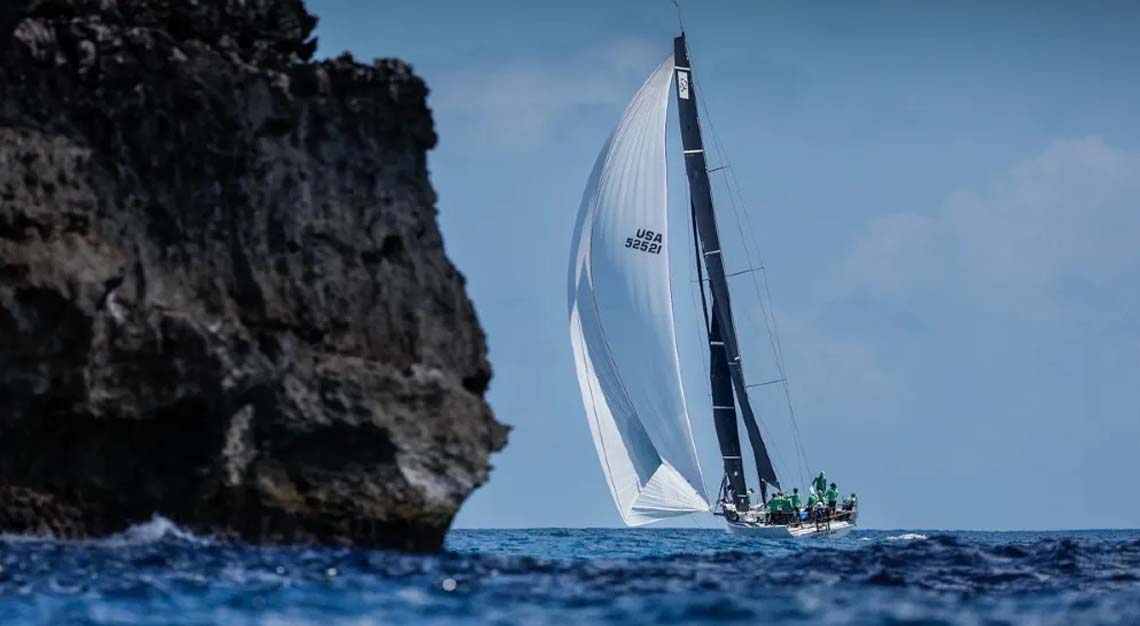 In March, the superyacht-oriented St Barths Bucket Regatta, whose roots date to a 1986 race on Nantucket Sound, premieres a 30 metres class for performance-oriented sloops. April sees the island nation host the newer yet equally swanky Les Voiles de St Barth.
But if you can't wait to catch the trade winds, the Med still has some thrilling, mistral-powered racing in store this year. One of the most prestigious, Les Voiles de Saint-Tropez, marks its 25th edition with a 10-day format, starting in two weeks on 29 September 2024, featuring a fleet of around 250 modern and classic yachts. Global Yacht Racing offers a comprehensive crew position package at US$2,680 per person.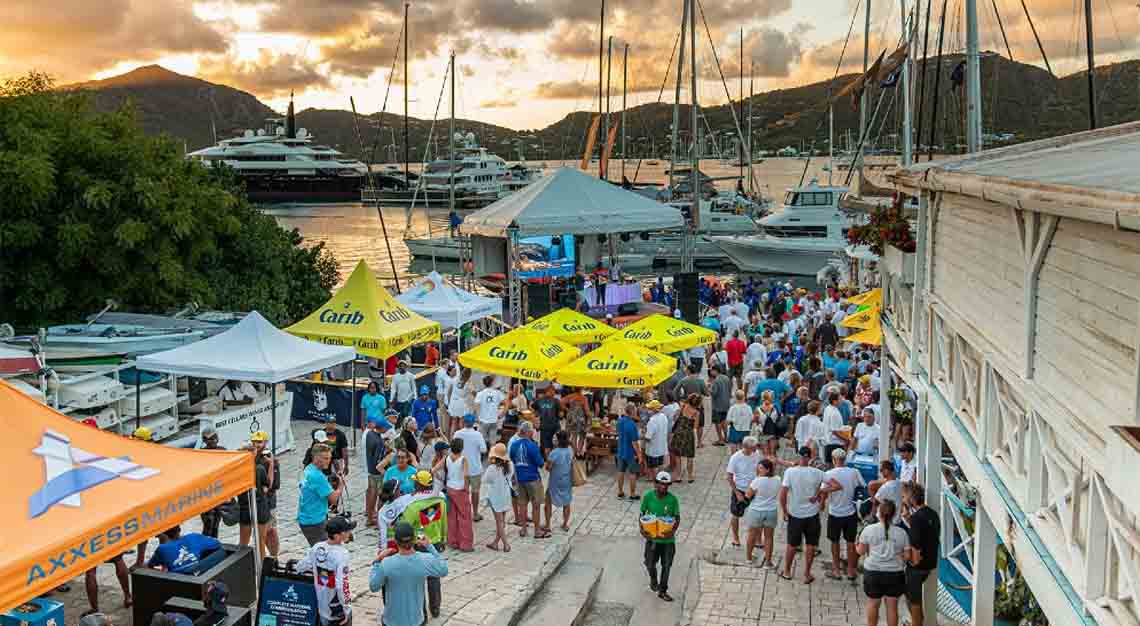 More experienced sailors might opt for the Rolex Middle Sea Race, one of the Med's toughest challenges, commencing 21 October 2024. Departing from Malta's Grand Harbour, the 1,122 kilometres offshore course heads north to Sicily's eastern coast, through the demanding Strait of Messina and past the Aeolian and Egadi islands, with views of active volcanoes Mt. Etna and Stromboli on the way. UK-based Sail Racing Academy offers a nine-day package starting at US$2,312.
Late-season racing in southern Europe means cooler temperatures and rougher sea states, so come prepared with the appropriate gear. And, in contrast to the Caribbean, some Med regattas dictate a dress code for dinner and invite-only owners' parties at the host race club. But they're certainly just as enjoyable.
This story was first published on Robb Report USA