The sneaker NFT collection features three sneaker variations in three striking colourways, designed by local artist Tobyato
As part of its hotly anticipated, year-long Non-fungible Token (NFT) project in conjunction with The Dematerialised, Esquire Singapore's just unveiled its inaugural sneaker NFT collection  – the first in a series of exclusive digital footwear creations designed by local and international artists, based on the theme of 'Walking in One's Shoes'. Future sneaker NFT drops will be released every subsequent two months and sold exclusively on The Dematerialised – a digital marketplace for unique fashion collectibles powered by Lukso blockchain.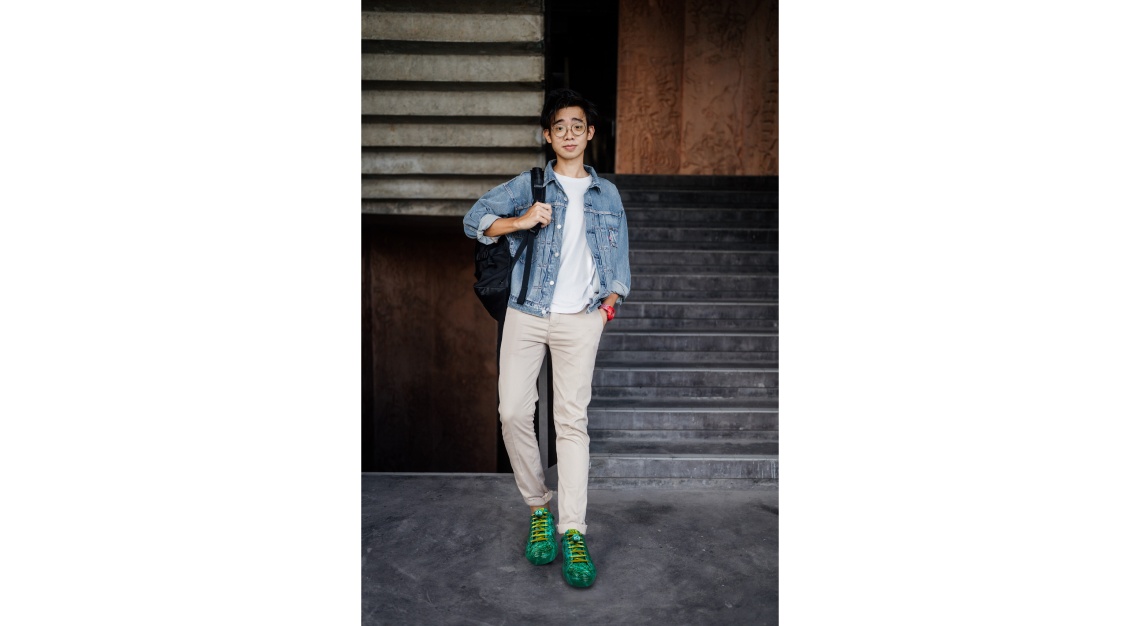 For this debut collection, titled The Lion's Prowl Series, Esquire Singapore's collaborated with local up-and-coming artist Toby Tan (commonly known as Tobyato), whose growing body of artwork ranges from wavelike basketball court murals to hand-painted skateboard decks and street drawings. If Tobyato's vibrant designs are anything to go by, it's a foretaste of how the coming sneaker NFT drops serve as an artist's aesthetic playground, to experiment and expand his or her artistic energies with different modes of personal and cultural expression.
Quite aptly then, Tobyato looks towards his Chinese heritage for inspiration in The Lion's Prowl Series, infusing the sneakers with striking motifs of the mythological stone lions, or Chinese guardian lions – symbols of protection and peace. Positioned in front of buildings as spiritual guardians to ward off evil spirits, it's a common belief that touching the stone lions will augur good luck. It's this sense of tactility, Tobyato stresses, which fuels his desire to come up with artworks and designs that people can "instinctively and honestly react to".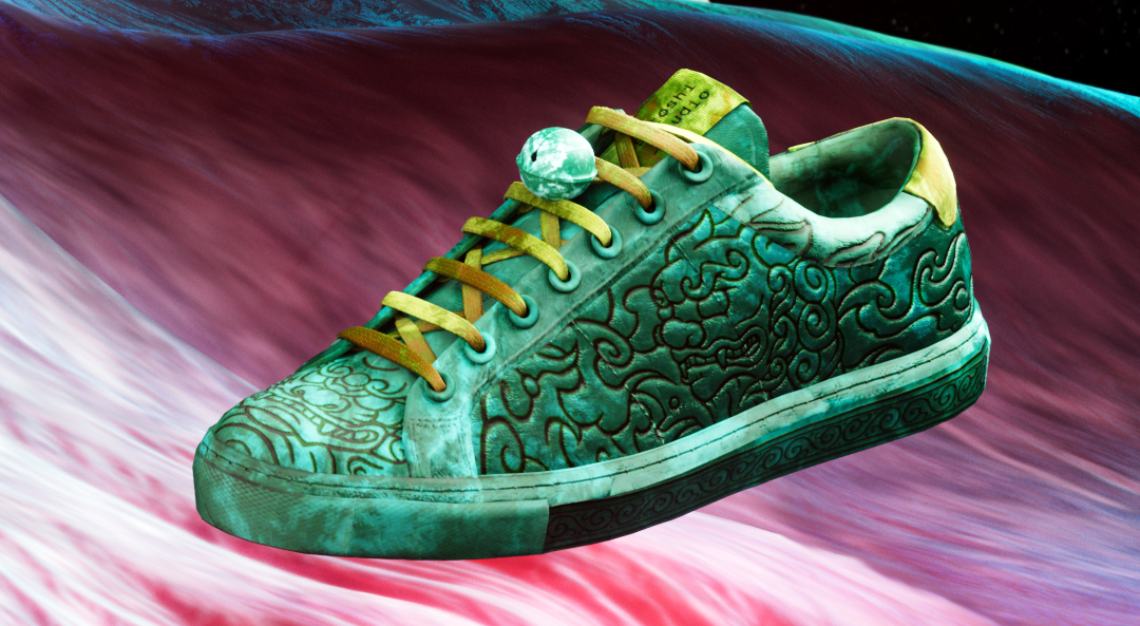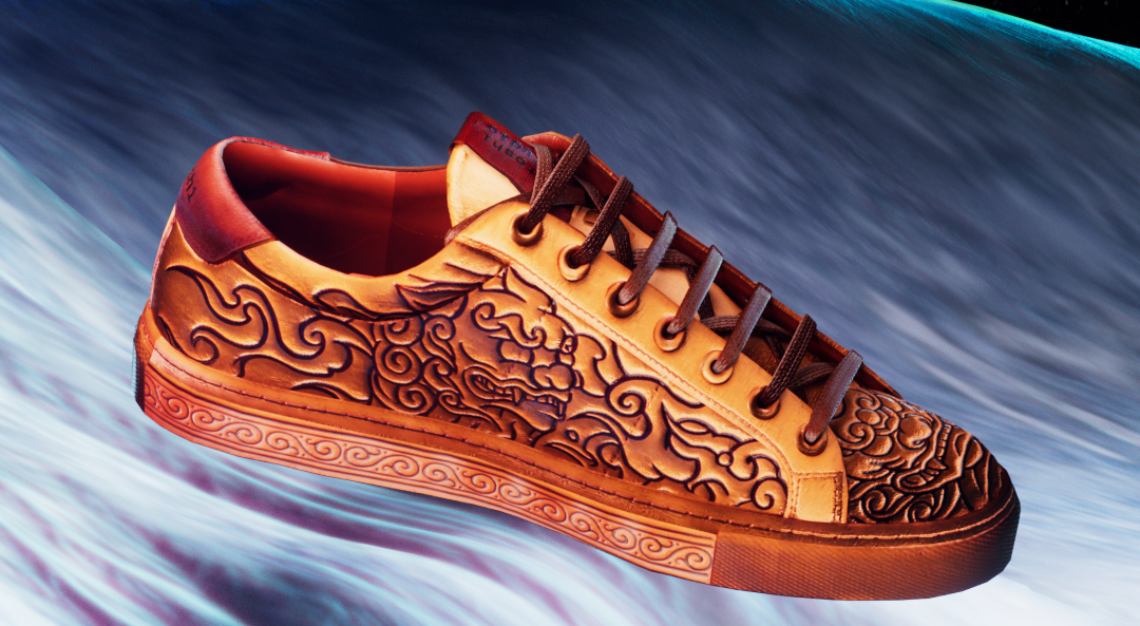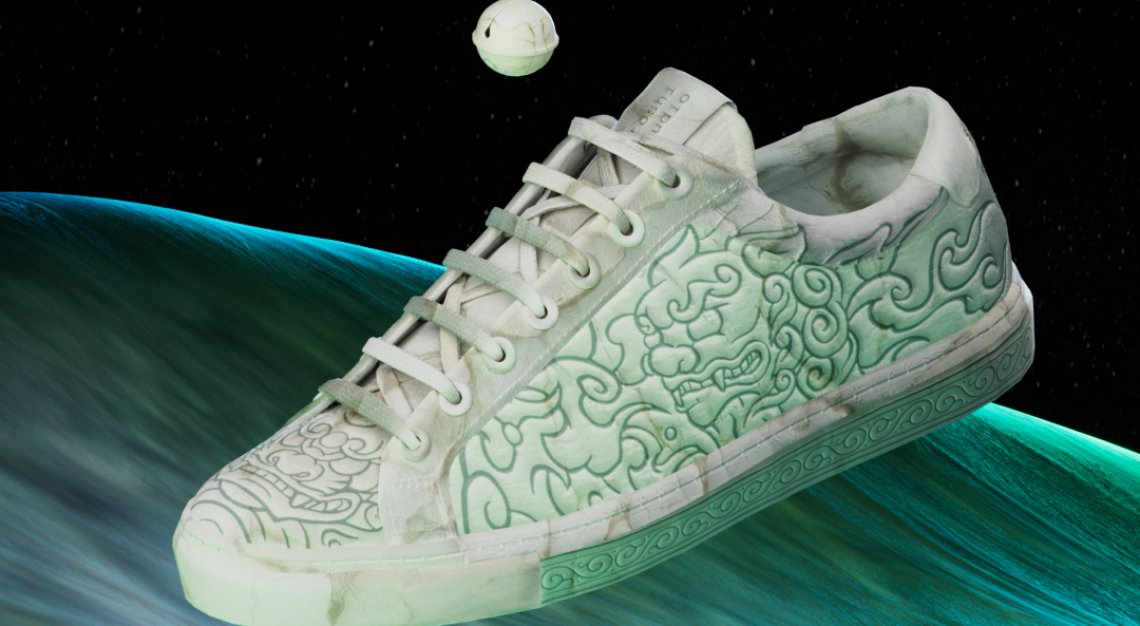 In this light, the NFT collection features three distinct sneaker variations, representing the different materials traditionally used to craft stone lions: jade, bronze and marble. The Imperial Phygital, as its name suggests, is limited to 88 editions and collectors will receive physical replicas of the sneaker made by Satoshi Studio – the first brand to incorporate NFTs in the production of high-end sneakers. The other two variations, The Bell Collectible and The Quarry Collectible, will be limited to 188 and 388 editions respectively. Collectors will be privy to a pair of 3D-rendered NFT sneakers, as well as a virtual AR-try-on of each sneaker.
By the looks of it though, you'll need a bunch of good fortune to land one of these kicks – The Imperial Phygital has already been sold out and the others are soon to be snapped up too.
Esquire Singapore x The Dematerialised x Tobyato x Satoshi Studio