Bathing in luxury like never before
The bathroom is one of the few private spaces where you can have a moment's peace. Sheltered from the helter-skelter outside, it stands to reason that you would want things to be exactly as you deem fit in this little oasis of tranquillity.
Of the many ways you could furnish this space, there are few options that are better at what Axor does. The Axor MyEdition collection, in particular, delights the senses in more ways than one.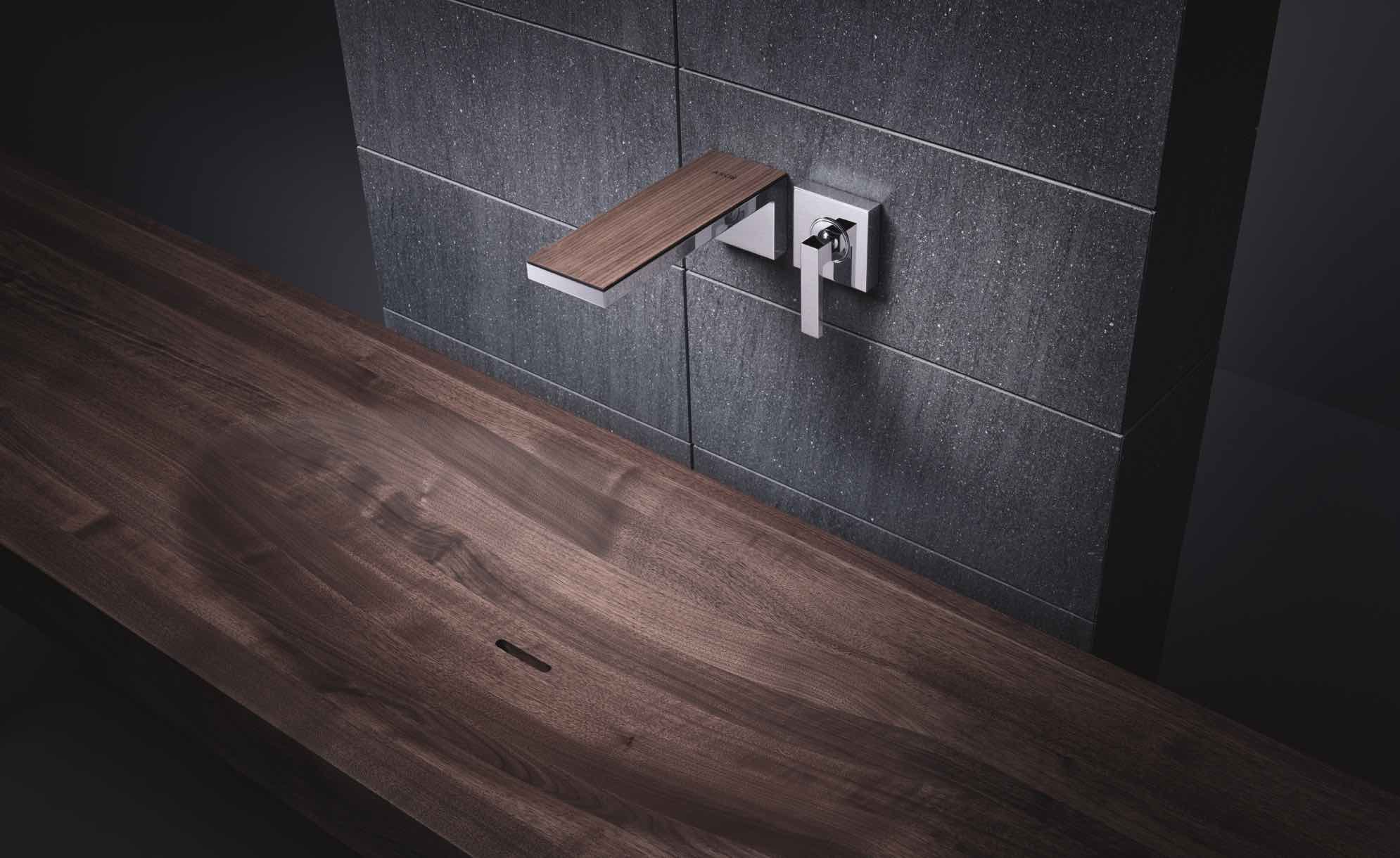 Its sleek minimalist design blends seamlessly into the background, and yet it offers unique palettes and textures for visual and sensorial impact. The sleek faucet is cleverly fashioned from two key parts, a body and a plate, which are highly customisable. You have over 225 design choices through the combination of 10 high-quality Axor FinishPlus PVD surfaces for the body and a multitude of exotic materials for the decorative plate. But if you have a specific vision, the team at Axor Signature will be on hand to provide made- to-measure customisations to fulfil your requests.
Axor's competencies in precision craftsmanship and technology have also produced a sensory experience like no other: a feature felicitously named PowderRain. As the faucets release water in the form of fine droplets, the gentle spray is almost noiseless as it delicately caresses and moistens your skin, enveloping you in a cocoon of sheer bliss. If true luxury is an ethereal experience, then it surely can't get more delightful than this.
Hansgrohe Aquademie
69 Mohamed Sultan Road
Singapore 239015
Tel: +65 6884 5060
This story first appeared in the August 2021 issue. Purchase it as a hard or digital copy, or consider subscribing to us here