You don't have to leave Singapore to enjoy an island getaway or a dose of nature
Singapore Airlines (and Singapore Air Charter) has announced the possibility of launching scenic flights. While we wait for that to happen – and keep cabin fever at bay – we'll be staying at our favourite local resorts and hotels for weekend getaways. Sure, there may be no buffet lines nor pool parties for the time being, but these resorts have a thing or two up their sleeves to keep guests coming back for more. They offer something that most city hotels don't: a change of scenery, greenery, and beachside or waterfront views.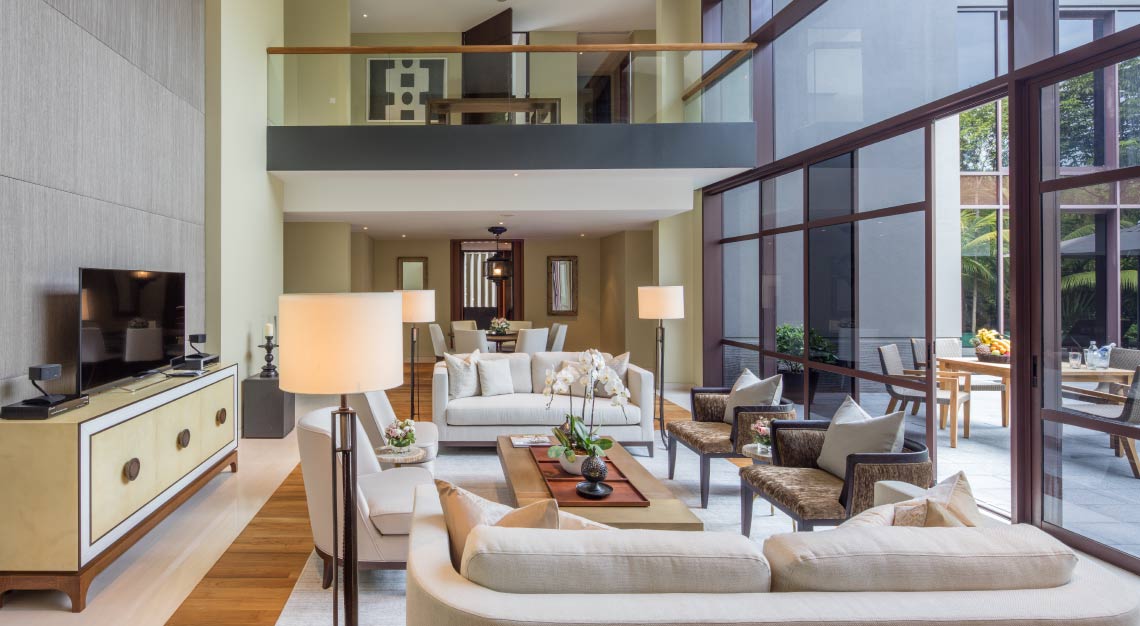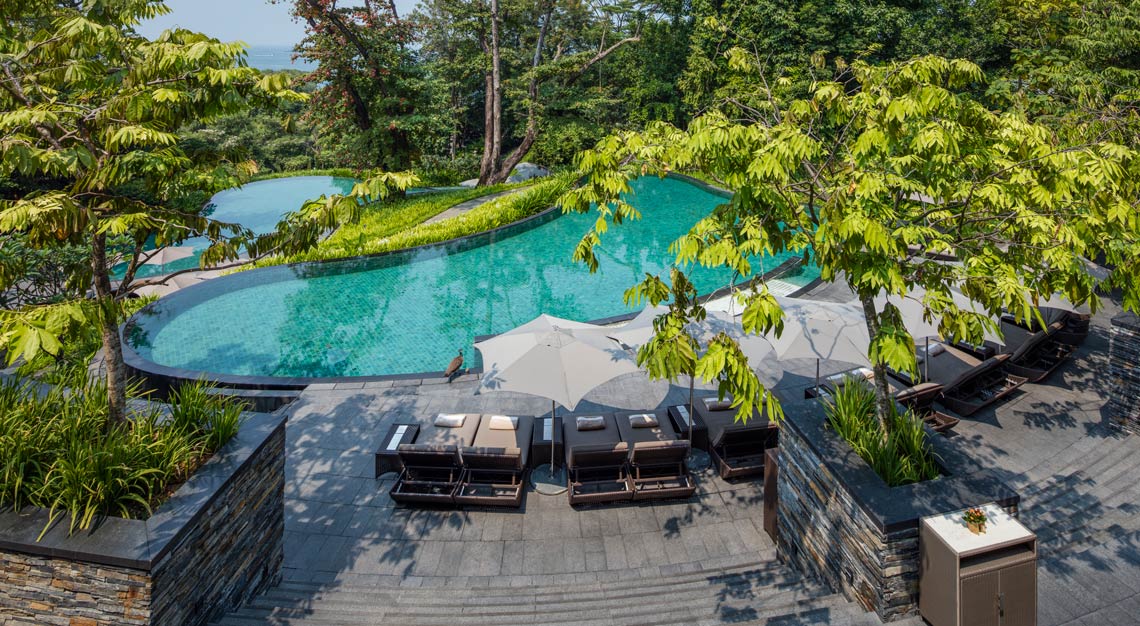 Capella Singapore
What's there to do: It's rum o'clock, round the clock, with a rum appreciation session at Bob's Bar. Learn about the origins of rum, what it takes to distill quality spirit, and how to concoct a rum cocktail. You can also try your hand at canvas painting, producing Peranakan patterns and floral styling.
Check into: The Capella Manor, a three-bedroom residence that spans 523 sqm and comes with a private lap pool and manicured lawn. Plus, it's located on the fringe of the Capella estate, which means you'll enjoy leisurely strolls to and from the resort entrance.
Where you'd find us: Sitting at the Alfresco section of The Knolls, interacting with the peacocks.
Capella Singapore
1 The Knolls
Sentosa Island
Singapore 098297
Tel: +65 6377 8888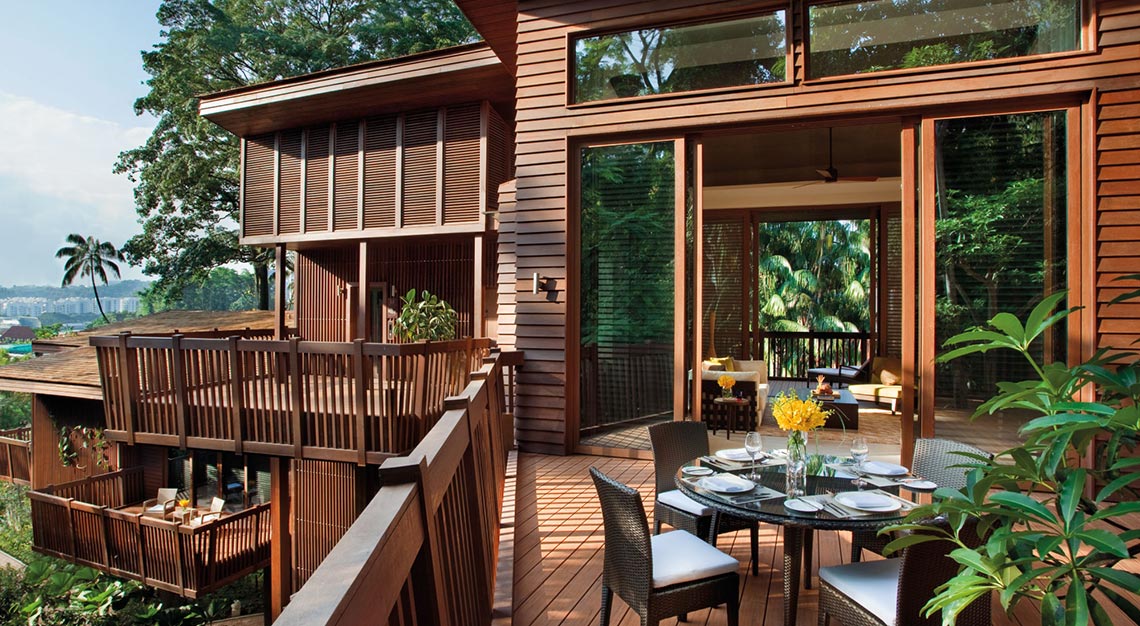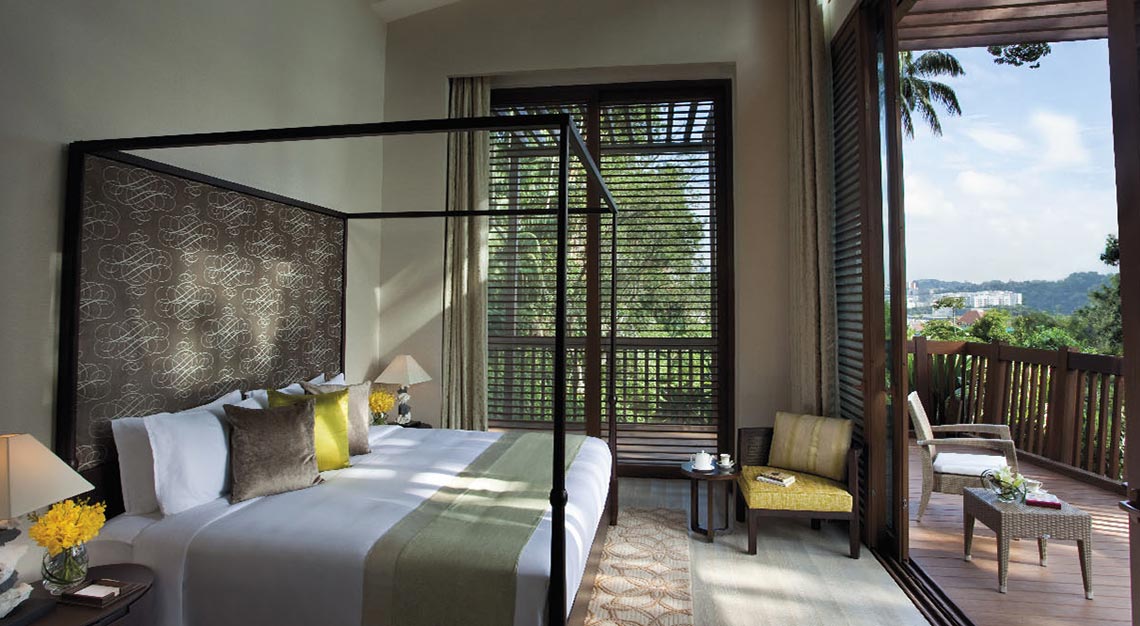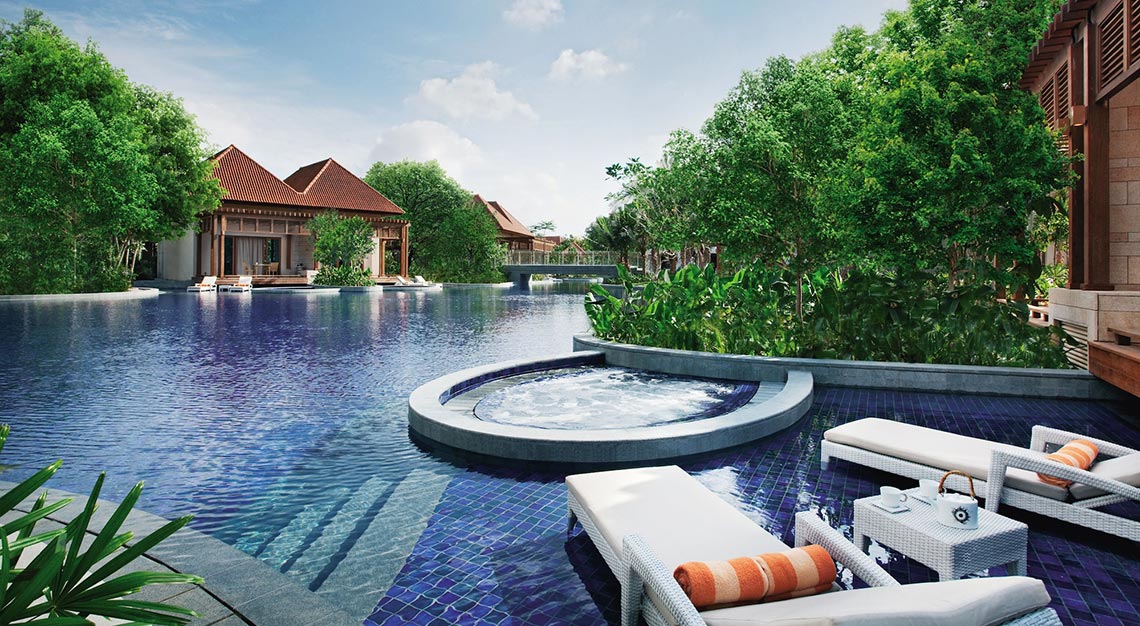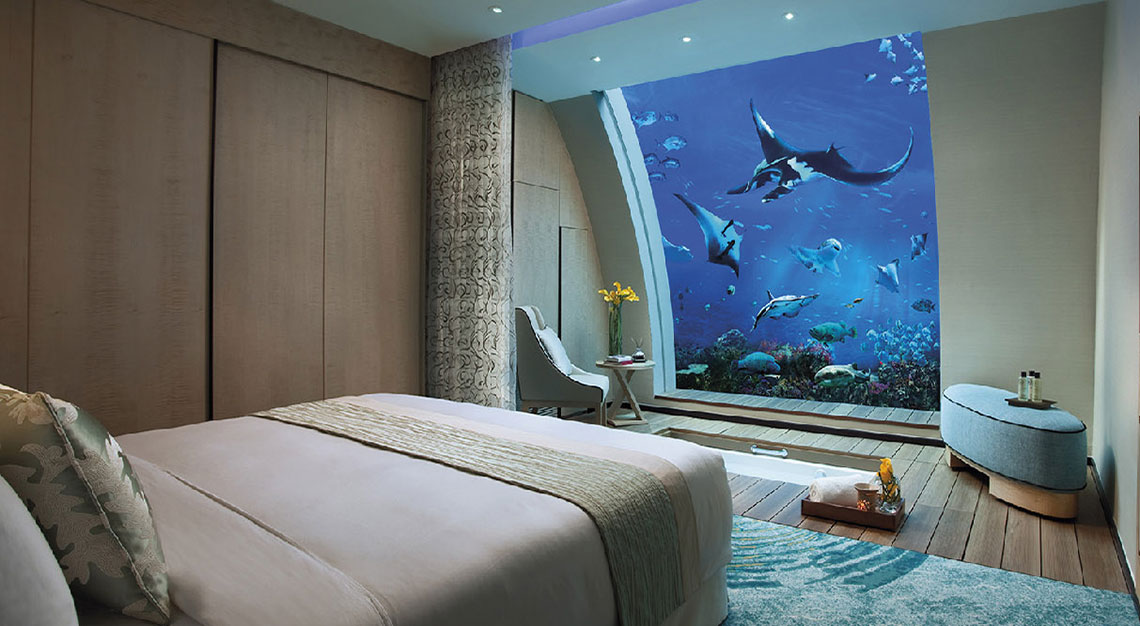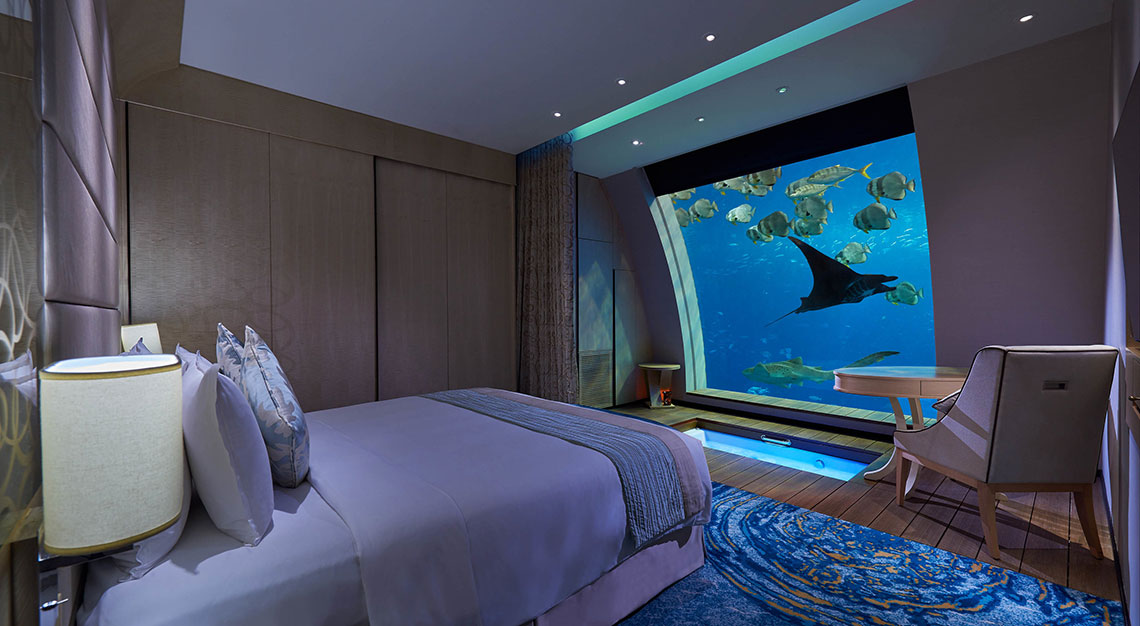 Resorts World Sentosa – Beach Villas, Ocean Suites and TreeTop Lofts
What's there to do: Take your pick from the numerous attractions at Resorts World Sentosa. Alternatively, book a night's stay at each of the three options for a well-rounded vacation. Each property offers a different ambience: you can sleep underwater, enjoy direct pool access from your villa, or call a treehouse home.
Check into: TreeTop Lofts. Just two lofts are available, and each offers elevated views of nature. It's the closest we can get to living in a rainforest, until Banyan Tree Mandai opens in 2023.
Where you'd find us: Table65 by Dutch celebrity chef Richard van Oostenbrugge.
Resorts World Sentosa
8 Sentosa Gateway
Singapore 098269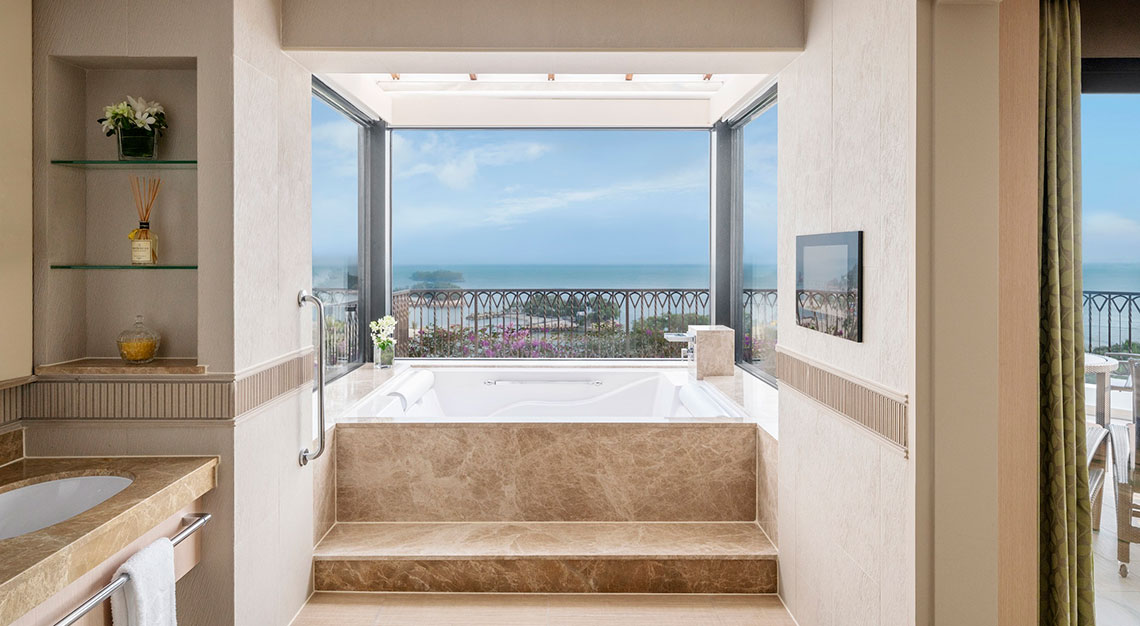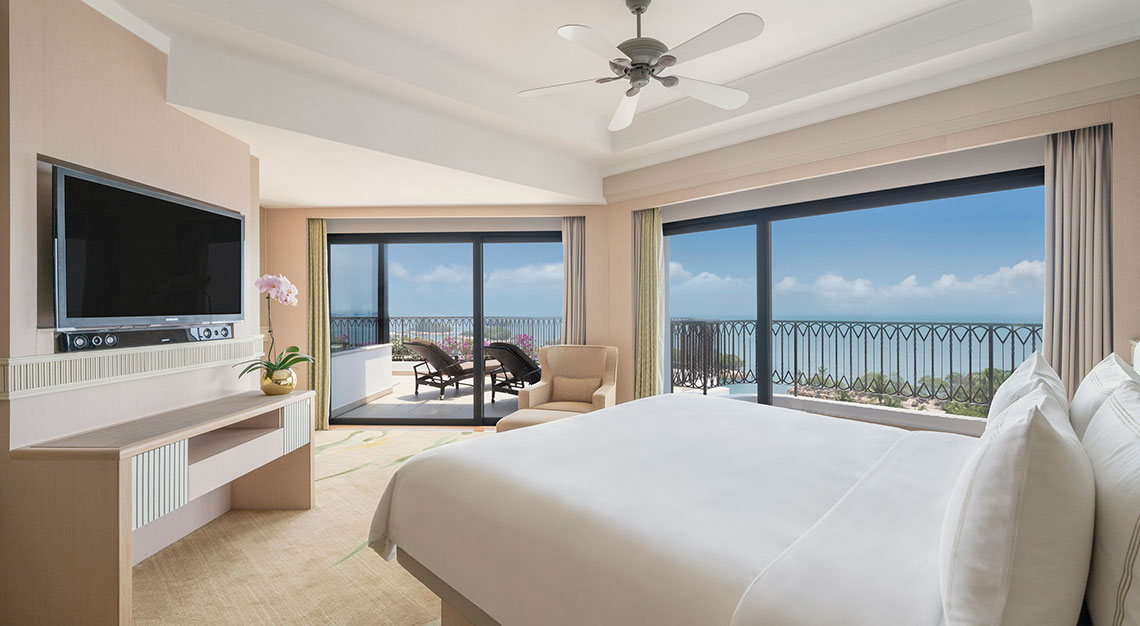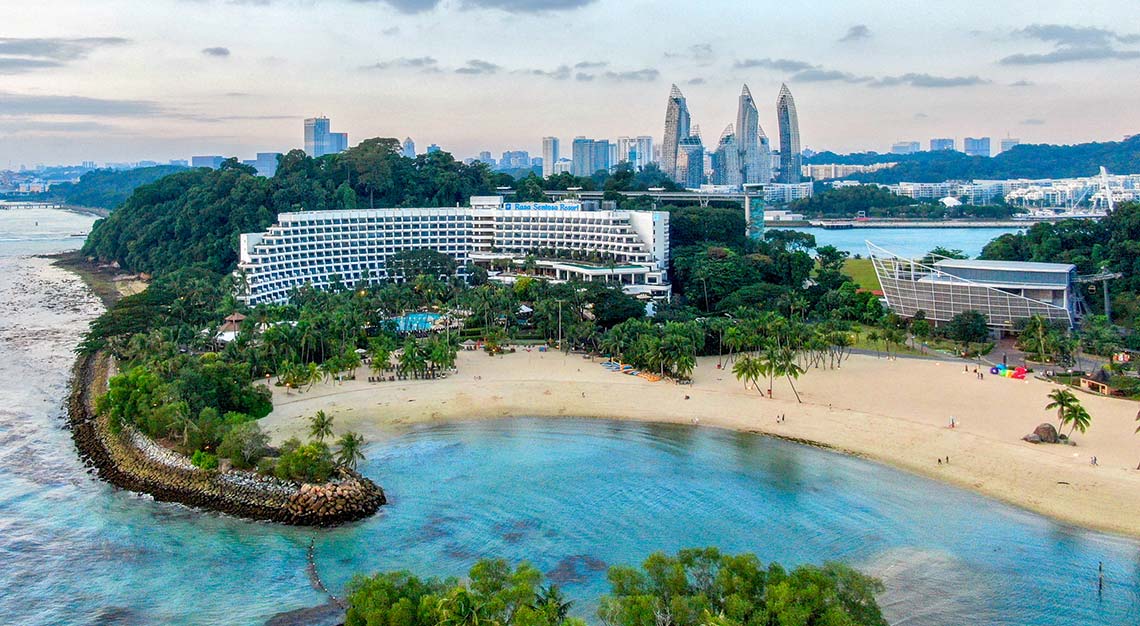 Shangri-La Rasa Sentosa Resort & Spa
What's there to do: Where do we begin? Those looking to participate in beach activities would find it here in spades. Take your pick from kayaking, stand-up paddle boarding, water volleyball archery, and a whole lot more.
Check into: The 150sqm Sentosa Suite. It's fitted with a sea-facing tub, perfect for sunset soaks.
Where you'd find us: Taking a stroll at Siloso beach after dinner.
Shangri-La Rasa Sentosa Resort & Spa
101 Siloso Road
Singapore 098970
Tel: +65 6275 0100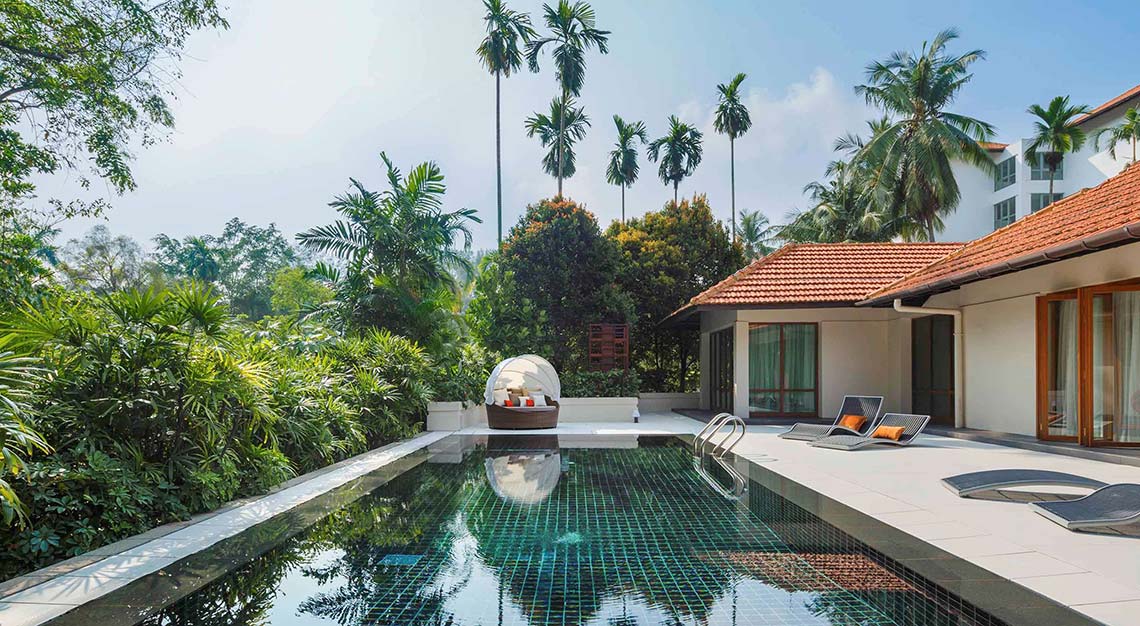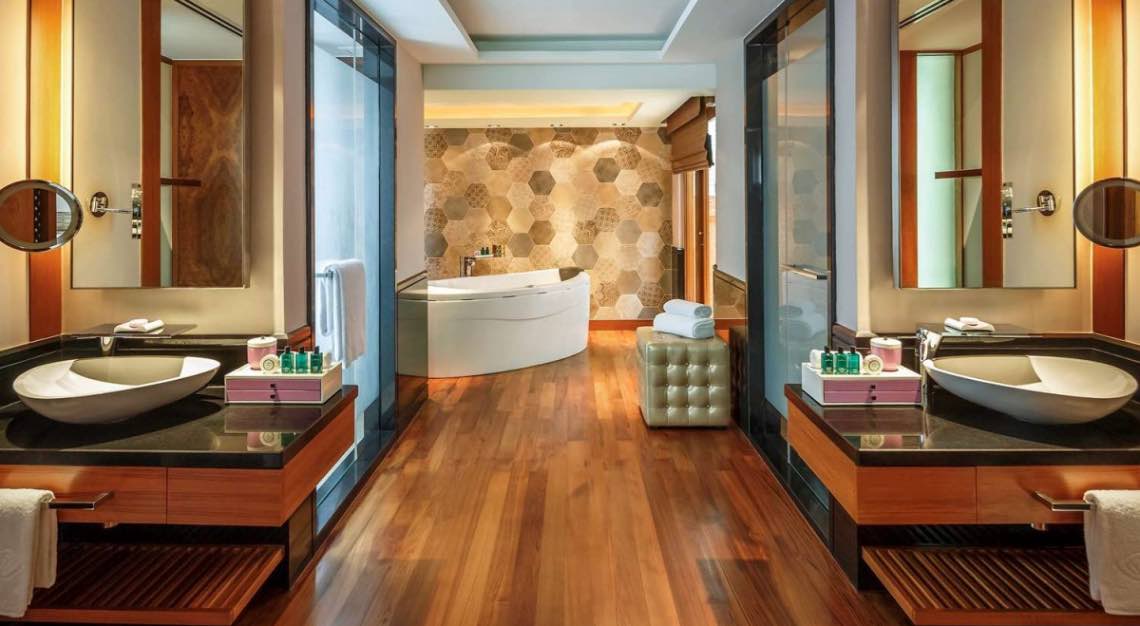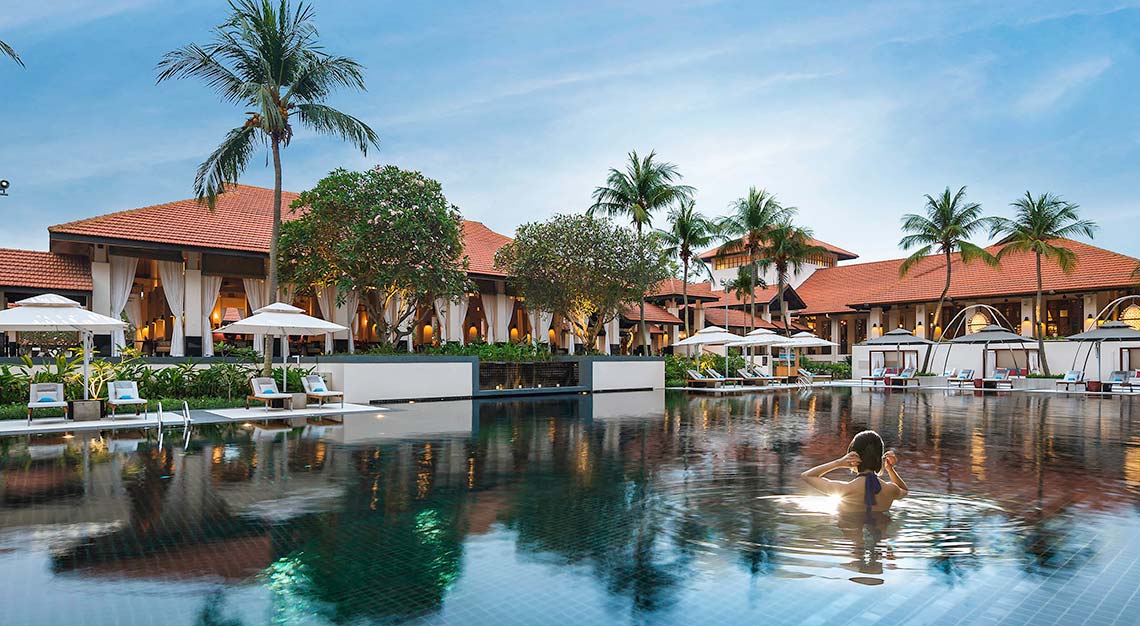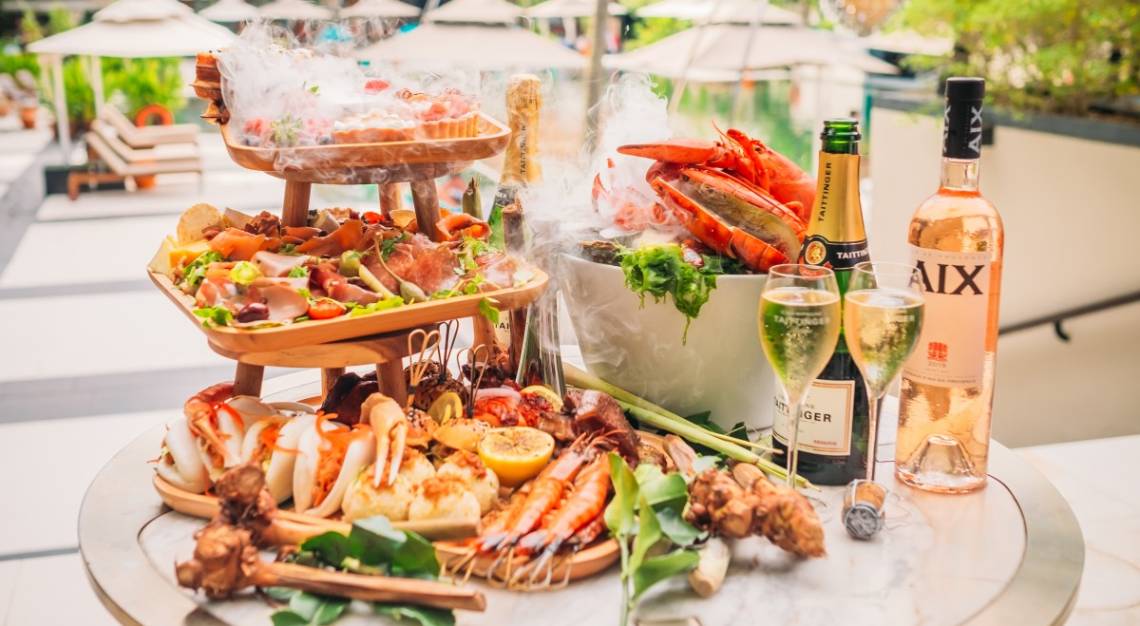 Sofitel Singapore Sentosa Resort & Spa
What's there to do: Its Spectacular Saturday Prosecco Brunch is back, and it's only available on alternate Saturdays, so be sure to call and check before making your booking. For those who prefer Champagne, the resort has a weekly Ultimate Sunday Champagne Brunch going on till the end of 2020.
Check into: Villa Du Jardin. There are four such villas available, and each comes with a private terrace and pool. There's also a jet-massage whirlpool in the master bathroom.
Where you'd find us: Feasting on pizza (from The Cliff) by the resort's black-tiled pool. We'll also be planning to recreate the Sofitel experience at home; there are Sofitel robes, scents and linen available at the boutique.
Sofitel Singapore Sentosa Resort & Spa
2 Bukit Manis Road
Singapore 099891
Tel: +65 6708 8310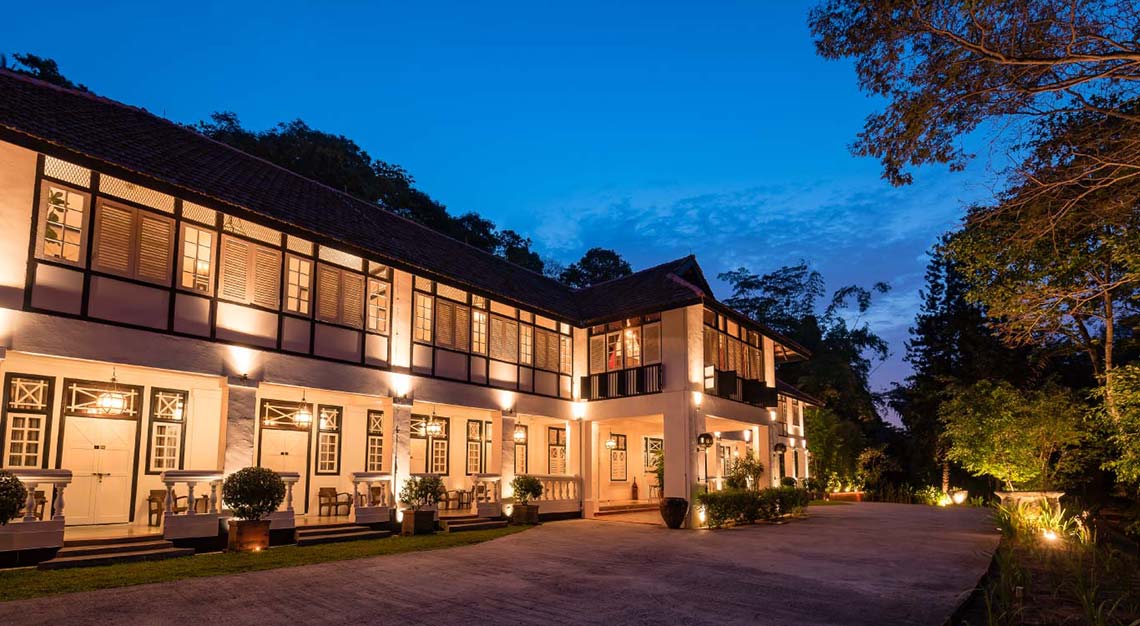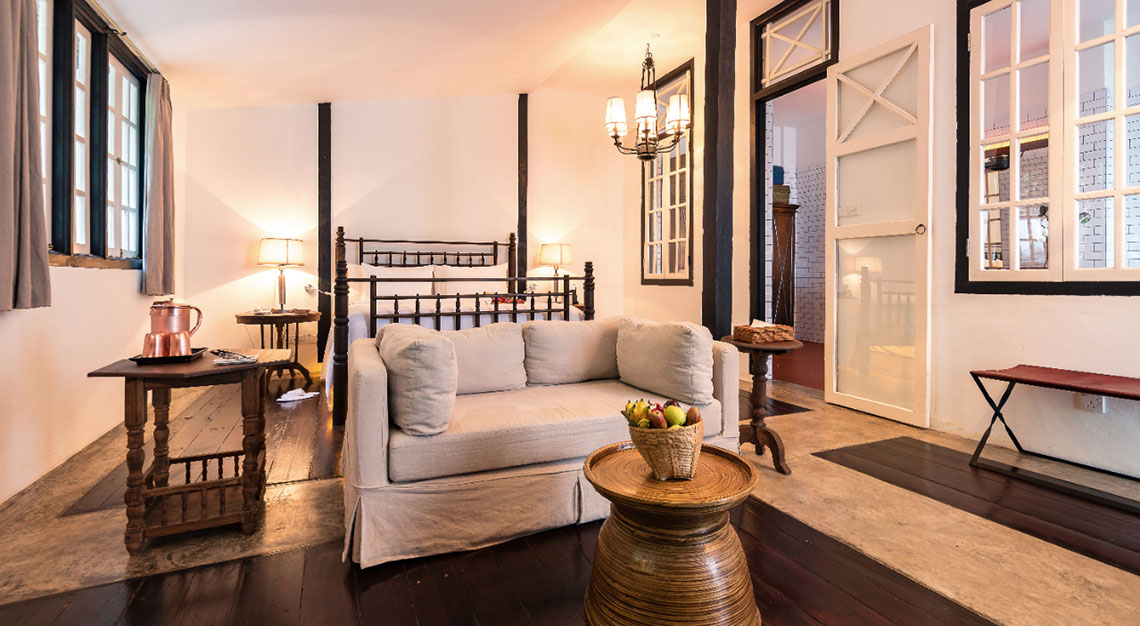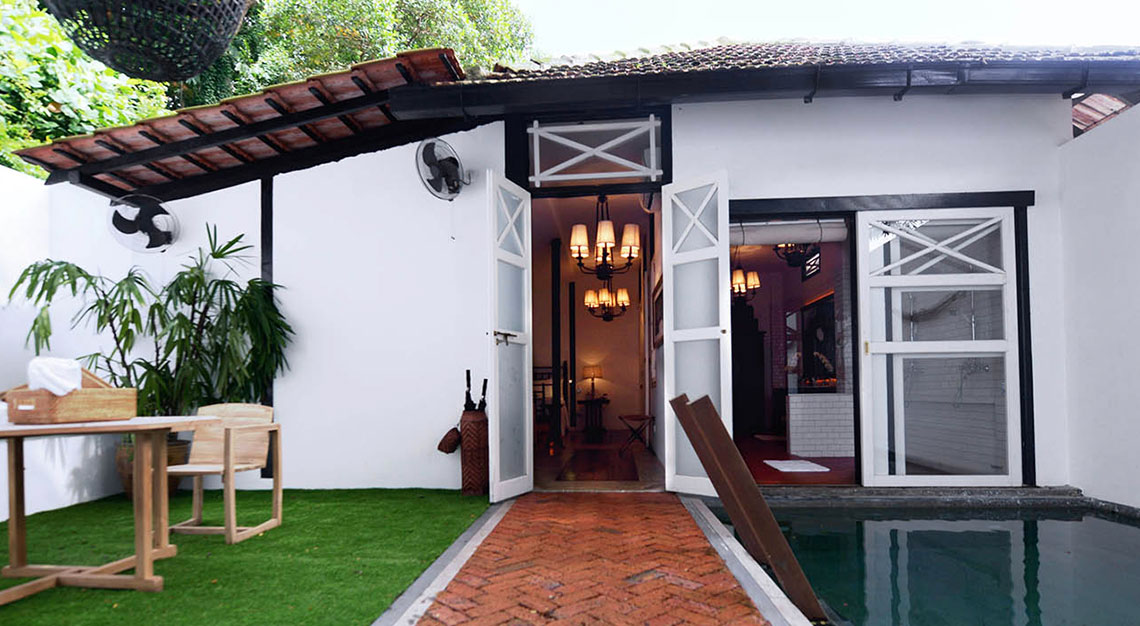 Villa Samadhi
What's there to do: Take a short hike from Villa Samadhi to Tamarind Hill, trek the winding slopes of Labrador Villa Road, then head back to the resort's library, where you can enjoy a cocktail or afternoon tea. 
Check into: Luxe Sarang. Located an adjacent building, it provides optimal privacy and direct access from the indoor shower to the outdoor lap pool.
You'll find us: Discovering local flora and fauna at Labrador Nature Reserve.
Villa Samadhi
20 Labrador Villa Road
Singapore 119193
Tel: +65 6274 5674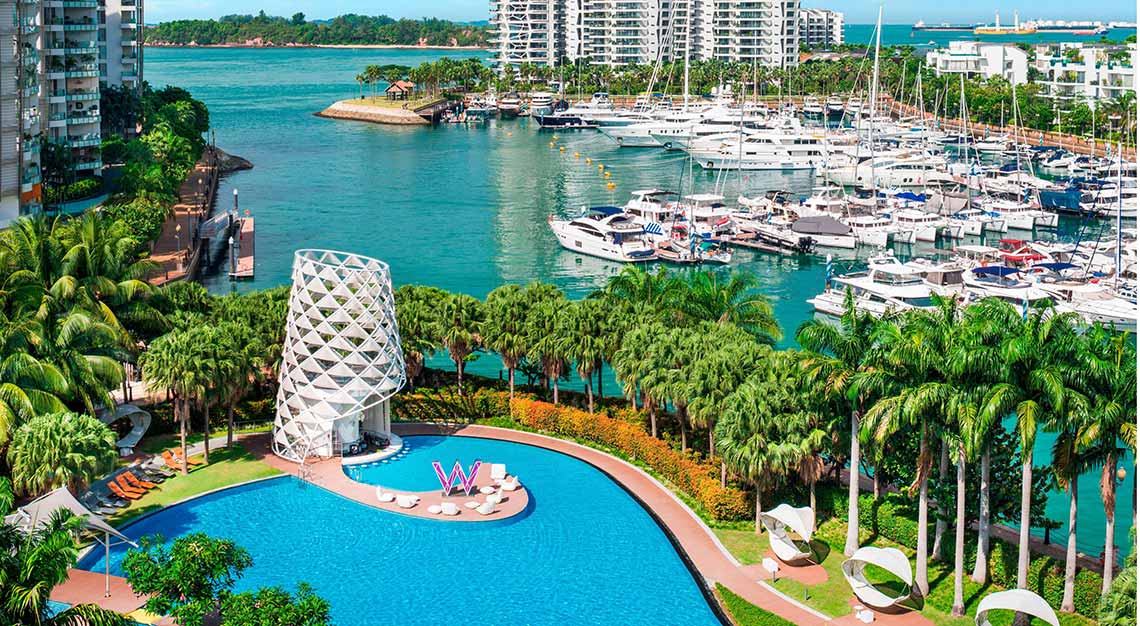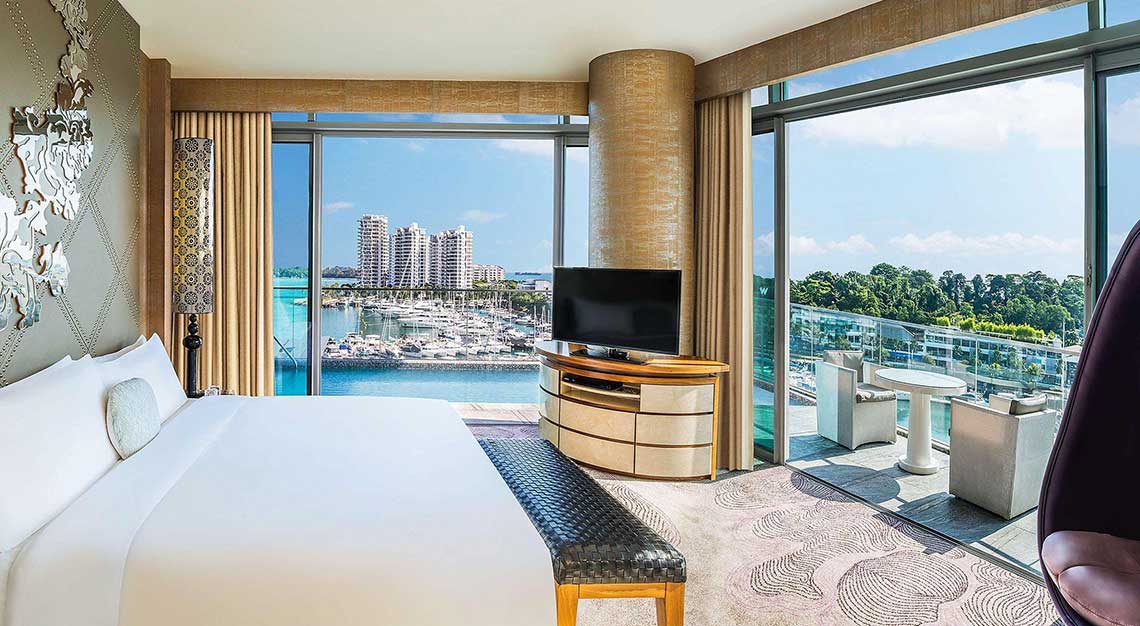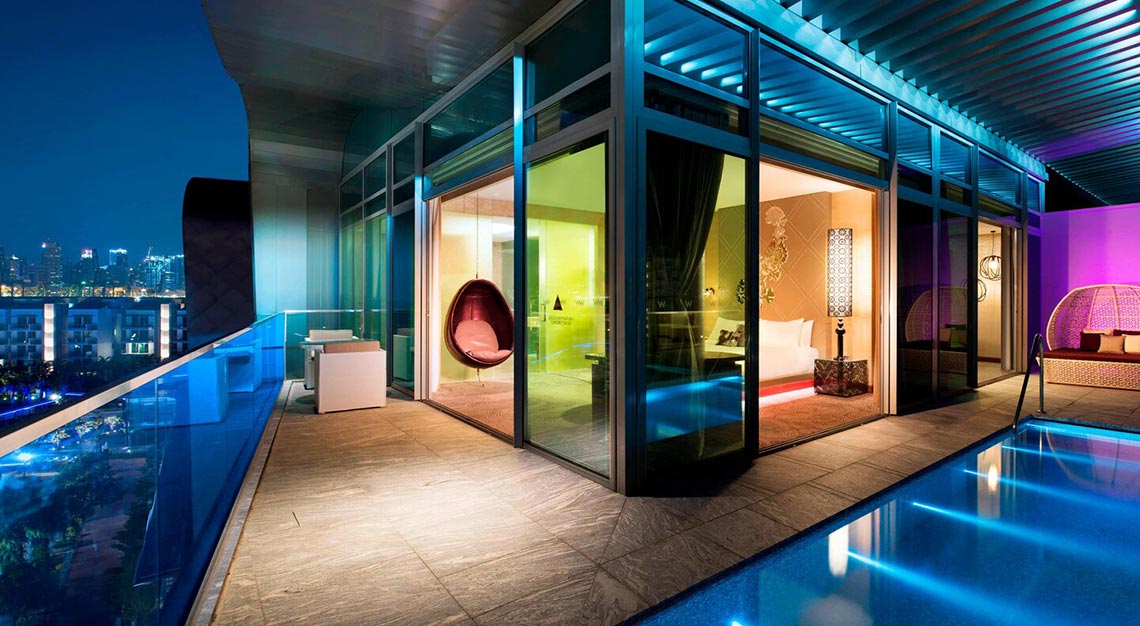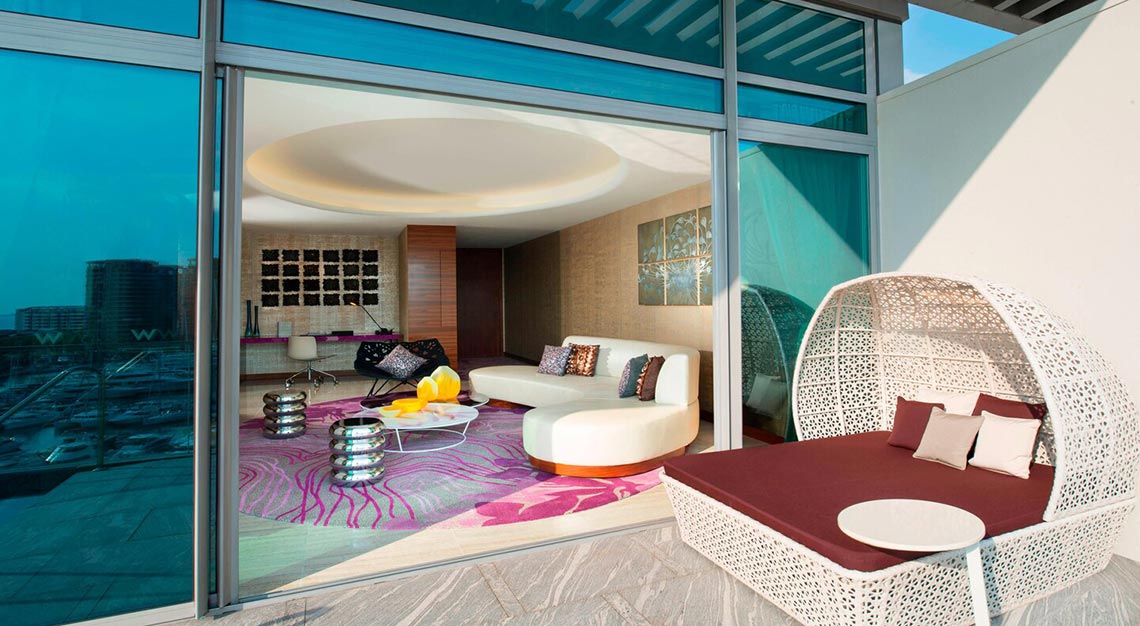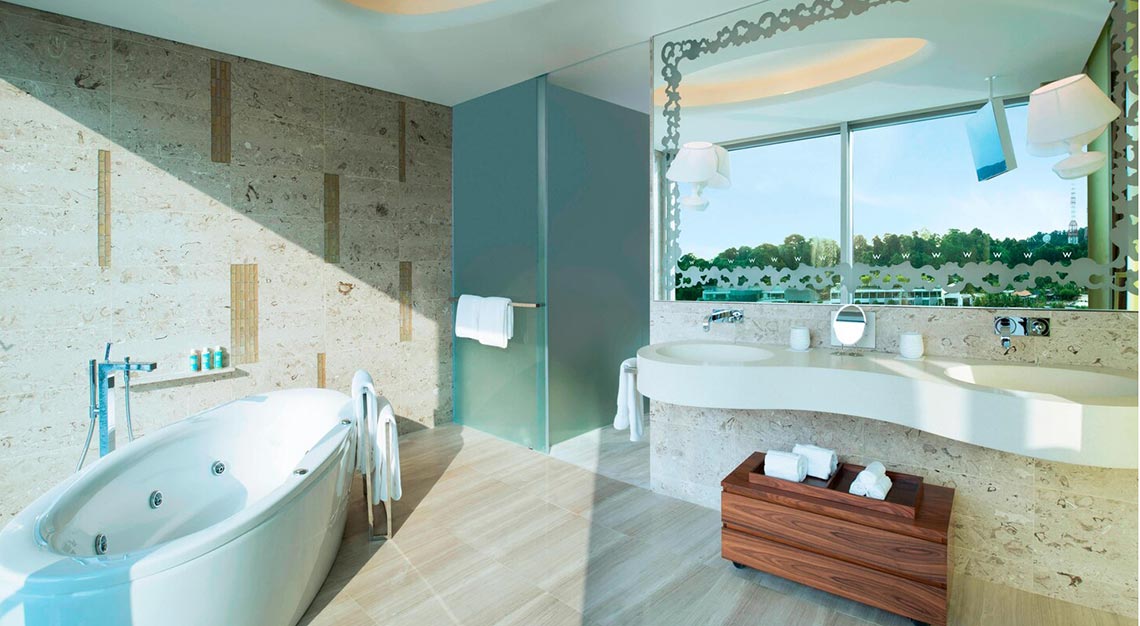 W Singapore – Sentosa Cove
What's there to do: Nothing screams 'vacay vibes' like W Singapore's wet pool. Relax in a private cabana, chill by the pool bar, and enjoy jazzy beats even while clocking laps (there's an underwater audio system). Be sure to also make use of the resort's 24/7 Whatever/Whenever concierge, which you can request for a Champagne-filled bubble bath from, even at 3am.
Check into: Fantastic Suite. The 75-sqm suite is located on the top floor and tucked in a corner for privacy. Plus, it offers a gorgeous view of ONE°15 Marina and a plunge pool in the balcony.
You'll find us: Spending the afternoon at Away Spa.
W Singapore Sentosa Cove
21 Ocean Way
Singapore 098374
Tel: +65 6808 7288