Escape the island without actually leaving
It's June. Hooray, we have survived the first half of the year – hopefully unscathed. While we wait for travel restrictions to ease up, keep the cabin fever at bay with a quick "getaway" at one of these hotels for a change of scenery. These places offer something that most city hotels don't: greenery, beachside or waterfront views and the chance to escape Singapore without the need to fly.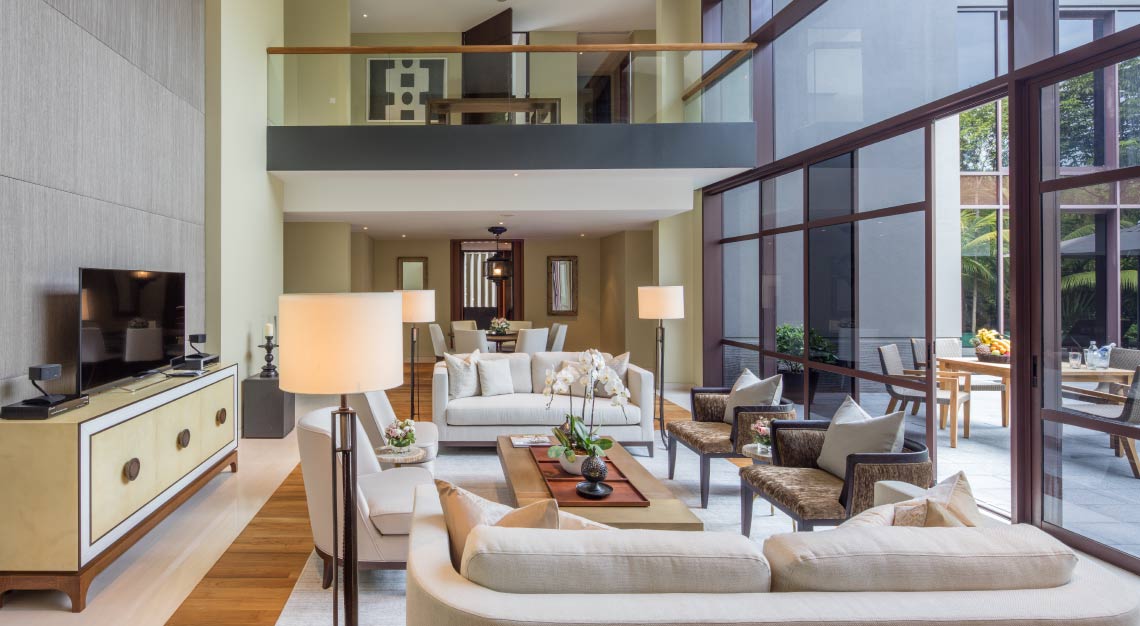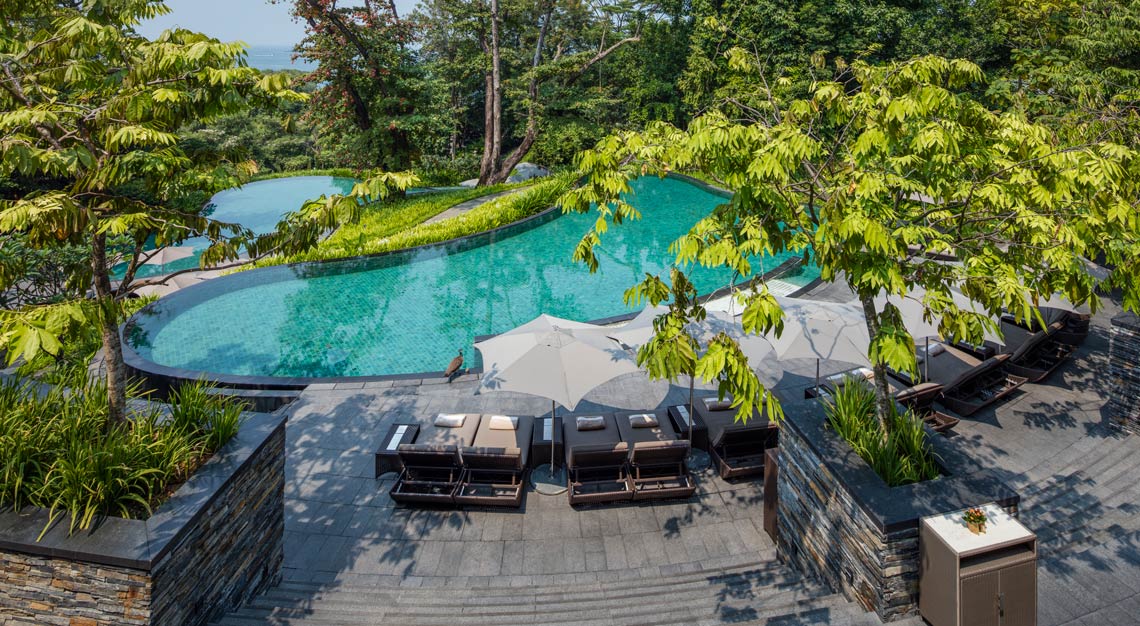 Capella Singapore
It's rum o'clock, round the clock, with a rum appreciation session at Bob's Bar. Learn about the origins of rum, what it takes to distill quality spirit, and how to concoct a rum cocktail. You can also try your hand at canvas painting, producing Peranakan patterns and floral styling.
Special promotions: Ideal for the adventurous soul, explore Capella and Sentosa Island on Brompton bicycles as you soak up the scenic views and learn about historical sites. This package is valid from 17 May 2021 to 31 August 2021 and a minimum two-night stay is required. The Perfect Time For Two comprises a rejuvenating three-night spa retreat that serves to let you de-stress and unwind in the tranquil environment of Capella. For those with families, check out The Manor Experience, where you'll enjoy specially curated in-manor dining and a personal villa host throughout your stay. Both packages are valid till 31 December 2021.
Facility updates: Check in at 3pm and check out at 12pm. The pool is open from 7am to 7pm and guests have to make bookings online upon reservation confirmation. There are three communal pools, and guests can secure their 90-min slot each day. Only a maximum of 17 guests in the adult pool, 26 guests in the family pool, and 7 guests in the lap pool are allowed at all times. The gym is open from 9am to 9pm daily and is limited to 2 hours per guest with a maximum of 2 guests at any point in time.
Check into: The Capella Manor, a three-bedroom residence that spans 523 sqm and comes with a private lap pool and manicured lawn. Plus, it's located on the fringe of the Capella estate, which means you'll enjoy leisurely strolls to and from the resort entrance.
Where you'd find us: Sitting at the al fresco section of The Knolls, interacting with the peacocks.
Capella Singapore
1 The Knolls
Sentosa Island
Singapore 098297
Tel: +65 6377 8888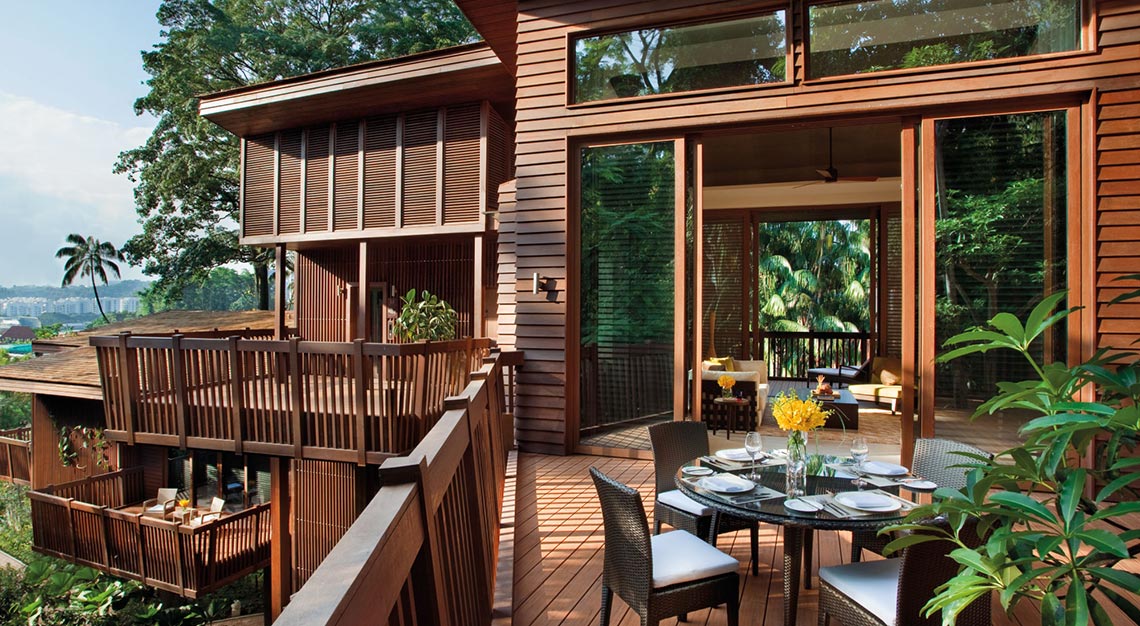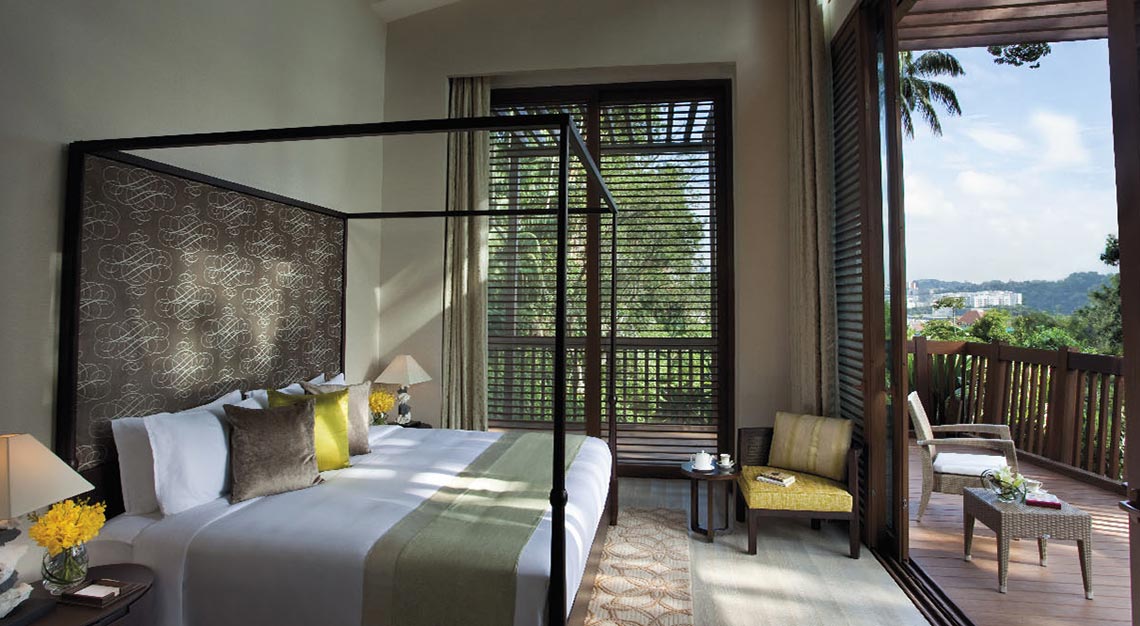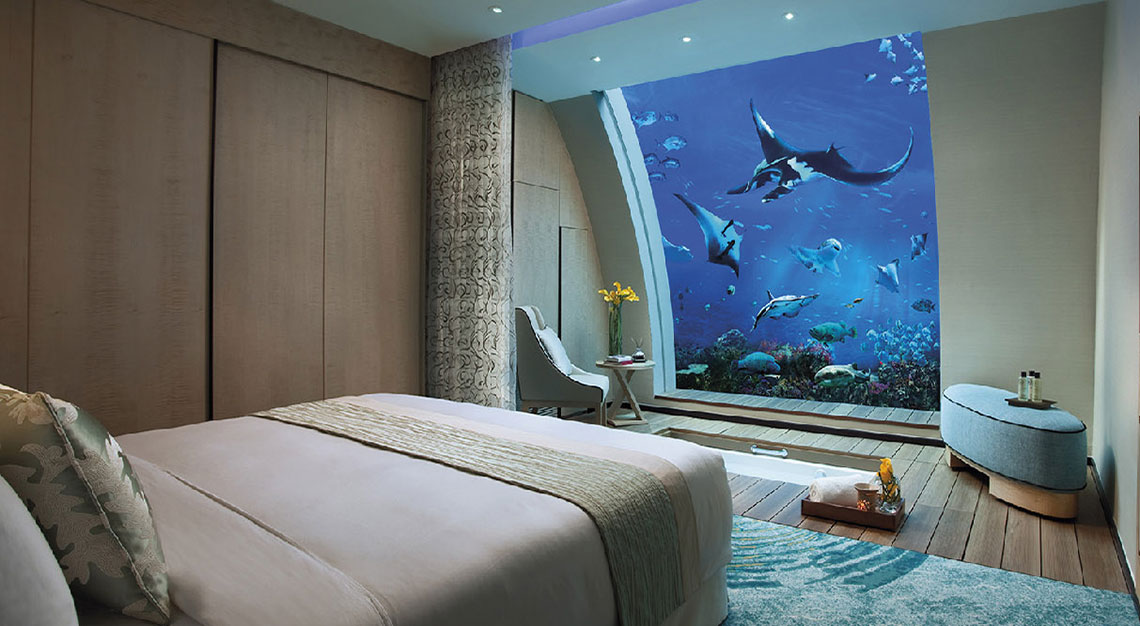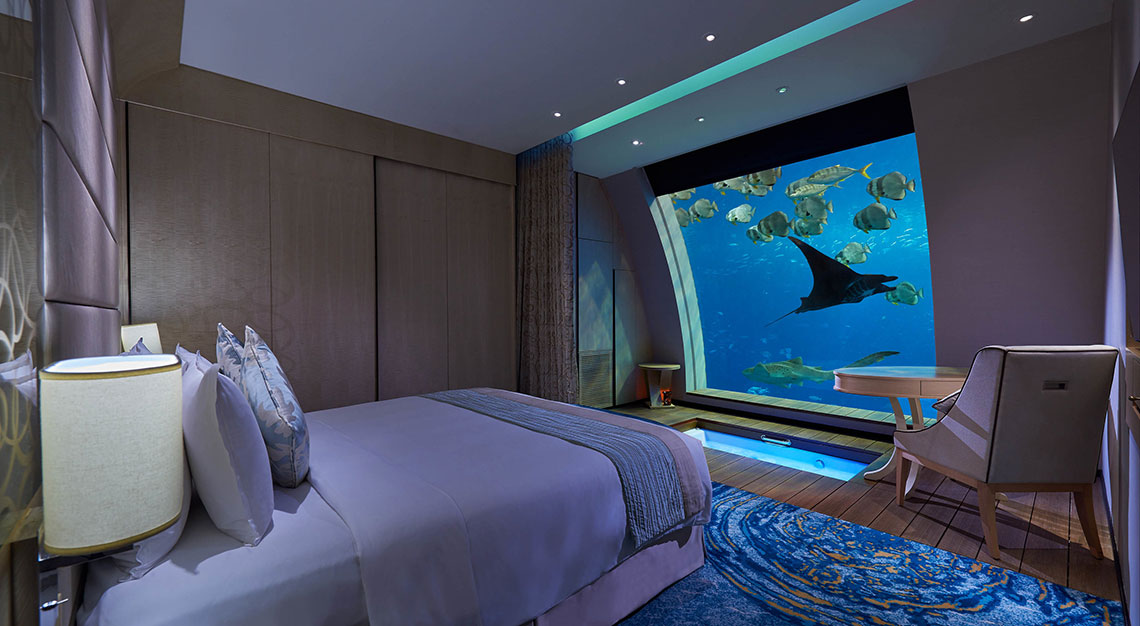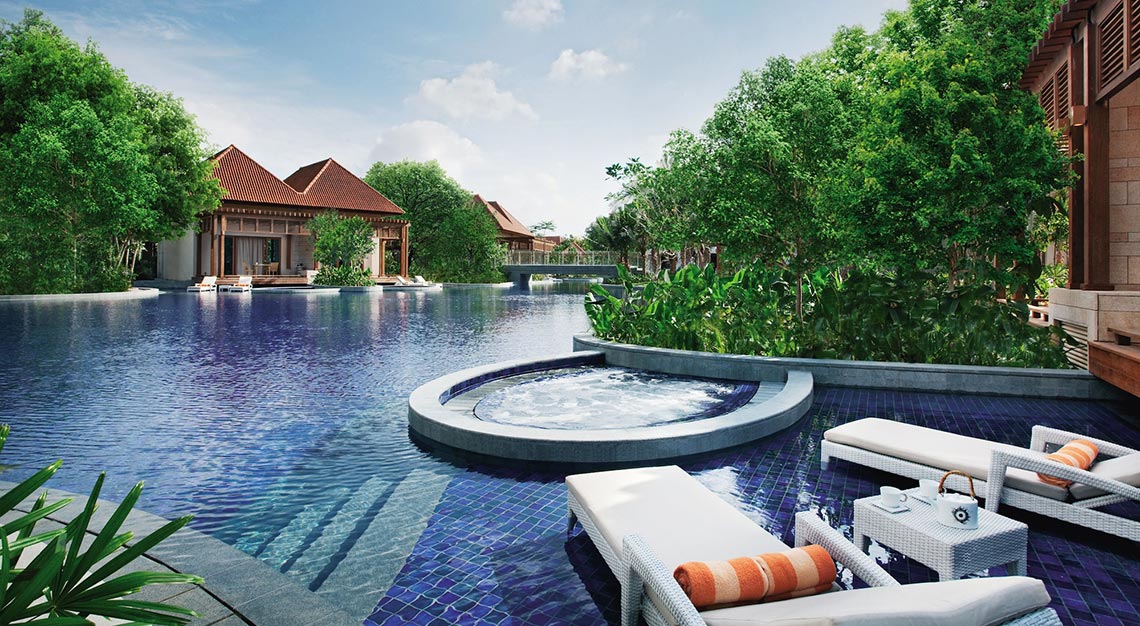 Resorts World Sentosa – Beach Villas, Ocean Suites and TreeTop Lofts
Take your pick from the numerous attractions at Resorts World Sentosa. As each property offers a different ambience, you can sleep underwater, enjoy direct pool access from your villa, call a treehouse home for the next couple of nights .Do note that the TreeTop Lofts are currently unavailable till further notice.
Where you'd find us: Dining at Forest, a Chinese-Western restaurant by celebrity chef Sam Leong.
Resorts World Sentosa
8 Sentosa Gateway
Singapore 098269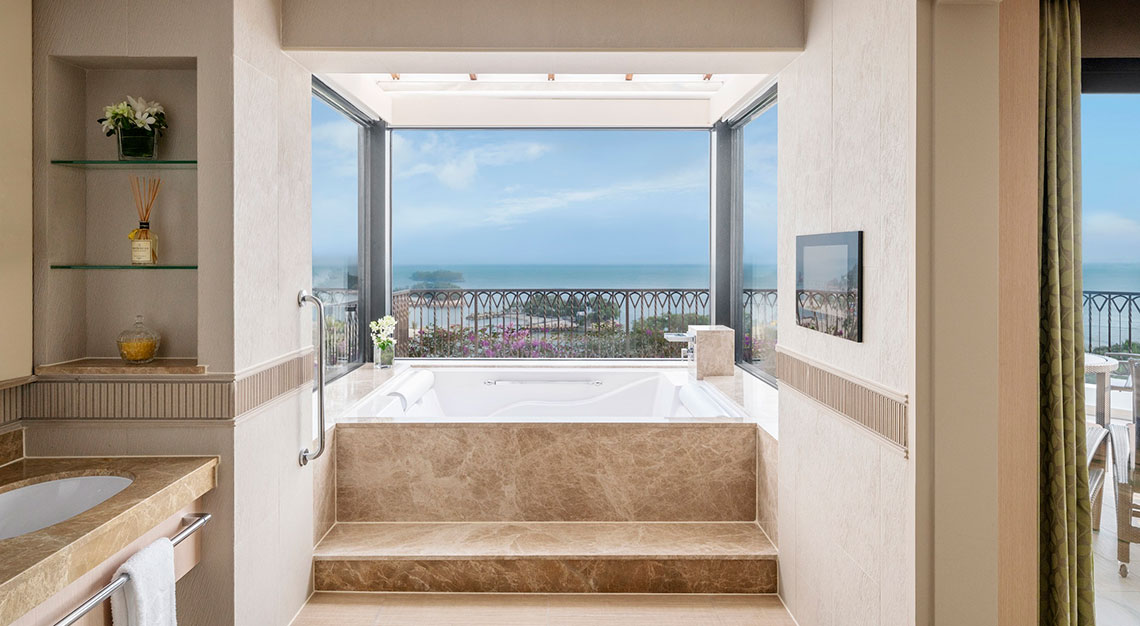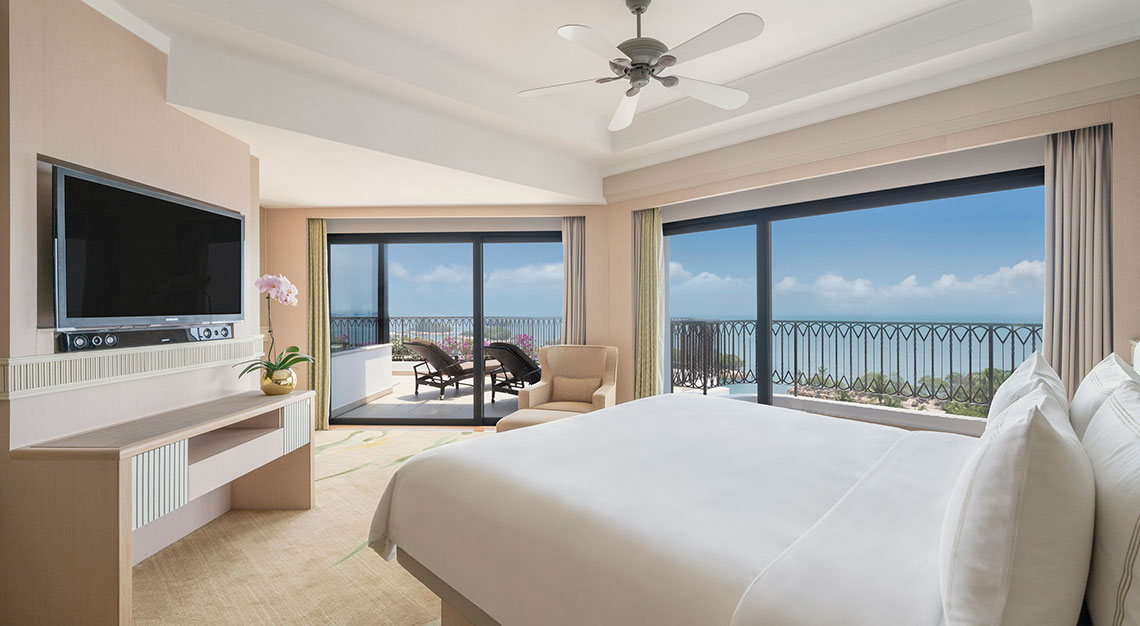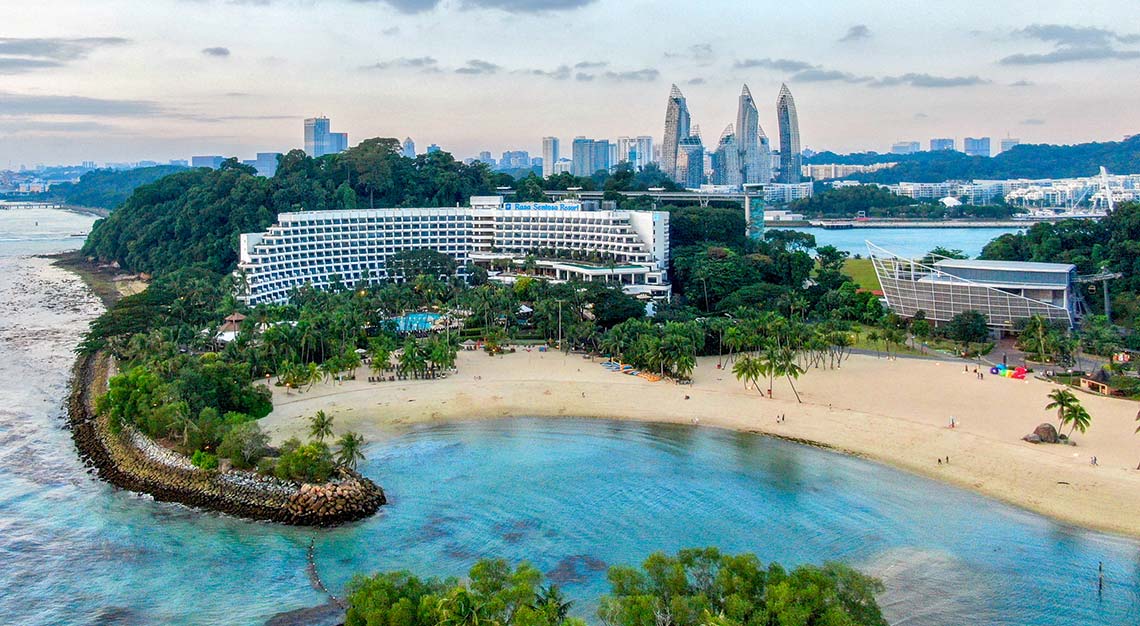 Shangri-La Rasa Sentosa Resort & Spa
What's there to do: Where do we begin? Those looking to participate in beach activities would find it here in spades. Take your pick from kayaking, stand-up paddleboarding, water volleyball archery, and a whole lot more.
Special promotions: The hotel is currently offering five staycation packages, priced at S$430 per room per night. For families, the Sentosa Family Adventure package offers access to HydroDash, Singapore's first floating aqua park, MegaBounce and Nestopia. Those with young children can head to Sentosa 4D Adventureland and Butterfly Park with Sentosa Young Family Adventure. Thrill-seekers can opt for Sentosa Extreme All In, taking part in iFly Singapore, AJ Hackett, MegaZip and HydroDash. Sailers, you aren't left out either, Sentosa Sailing offers a two-and-a-half-hour cruise abroad the yacht Anka.
Where you'd find us: Taking a stroll at Siloso beach after dinner.
Shangri-La Rasa Sentosa Resort & Spa
101 Siloso Road
Singapore 098970
Tel: +65 6275 0100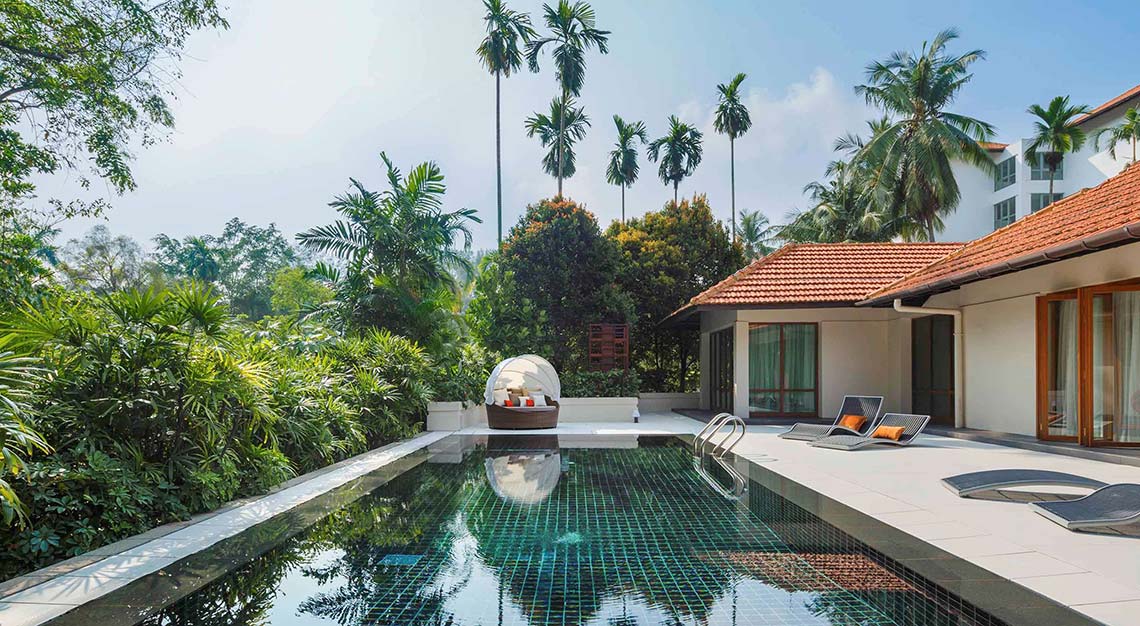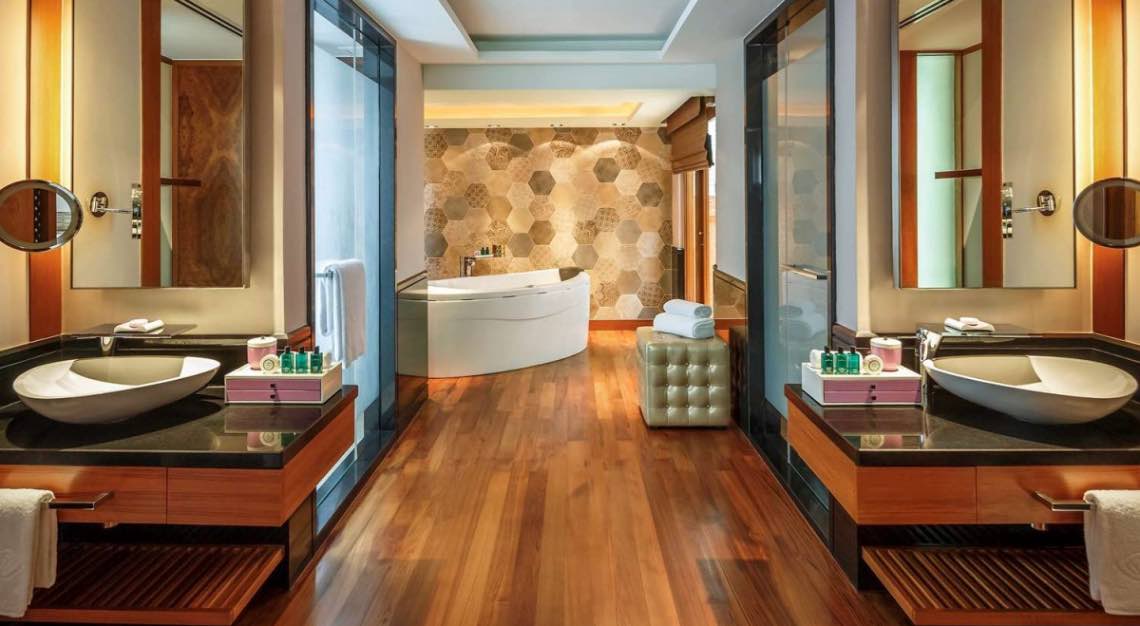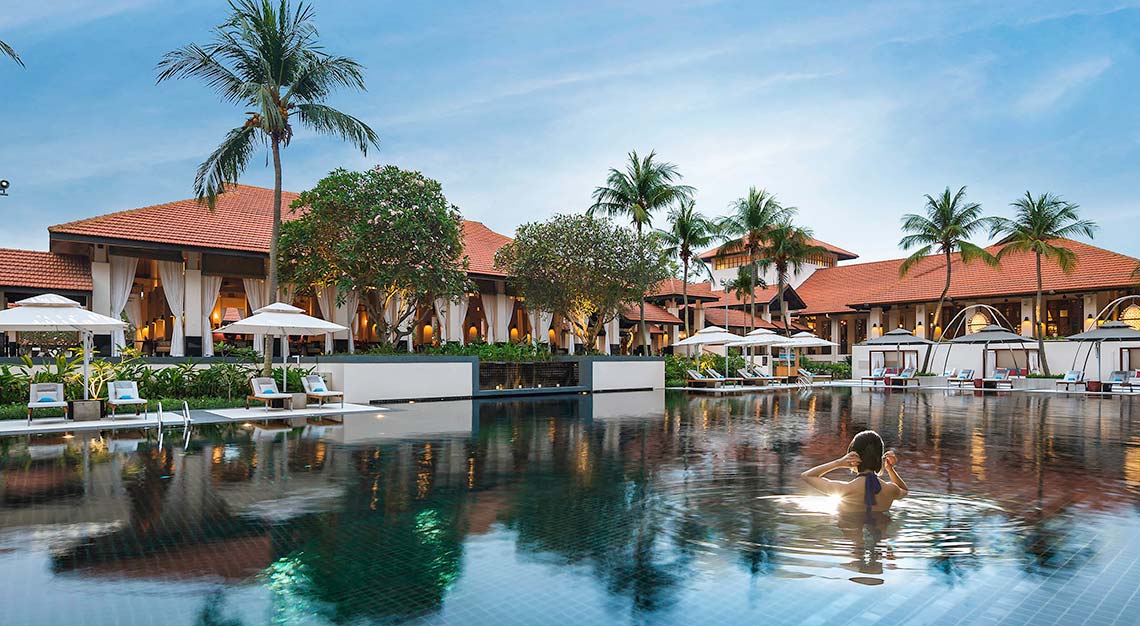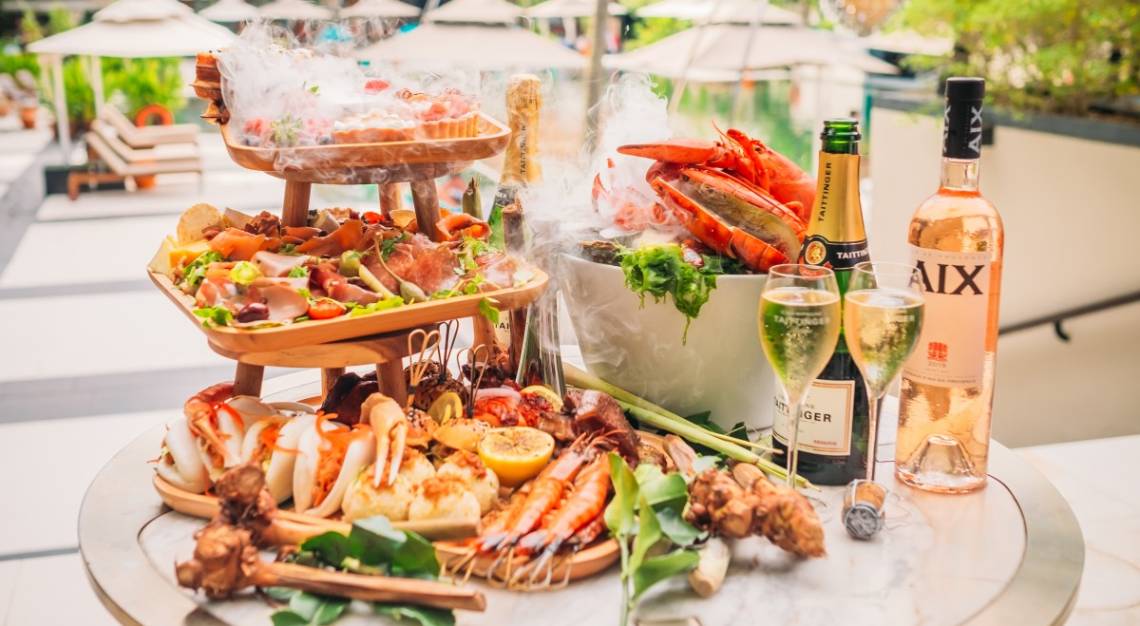 Sofitel Singapore Sentosa Resort & Spa
Its Spectacular Saturday Prosecco Brunch is back, and it's only available on alternate Saturdays, so be sure to call and check before making your booking. For those who prefer Champagne, the resort has a weekly Ultimate Sunday Champagne Brunch going on till the end of 2020.
Special promotions: Perfect for the busy individual whose days are filled with zoom meetings, the Dream B-Leisure Lifestyle package offers an optimal balance between business and leisure. It features over 10 complimentary amenities from basic usage of co-working spaces to a full-board work and stay package for the entire family. Luxury Voyage for two offers free breakfast at Kwee Zeen's, a complimentary cocktail at LeBar and lunch or dinner at The Cliff. Additionally, save more if you extend your stay beyond three nights.
Facility updates: Check in at 3pm and check out at 12pm; early check ins and late check outs are subject to availability. The pool is open from 9am to 7pm daily, and has a maximum capacity of 50. Pool reservations can be made online. The SoFit Gym (open from 8am to 8pm) is capped at five guests, and slots are assigned on a first-come, first-served basis.
Check into: Villa Du Jardin. There are four such villas available, and each comes with a private terrace and pool. There's also a jet-massage whirlpool in the master bathroom.
Where you'd find us: Feasting on pizza (from The Cliff) by the resort's black-tiled pool. We'll also be planning to recreate the Sofitel experience at home; there are Sofitel robes, scents and linen available at the boutique.
Sofitel Singapore Sentosa Resort & Spa
2 Bukit Manis Road
Singapore 099891
Tel: +65 6708 8310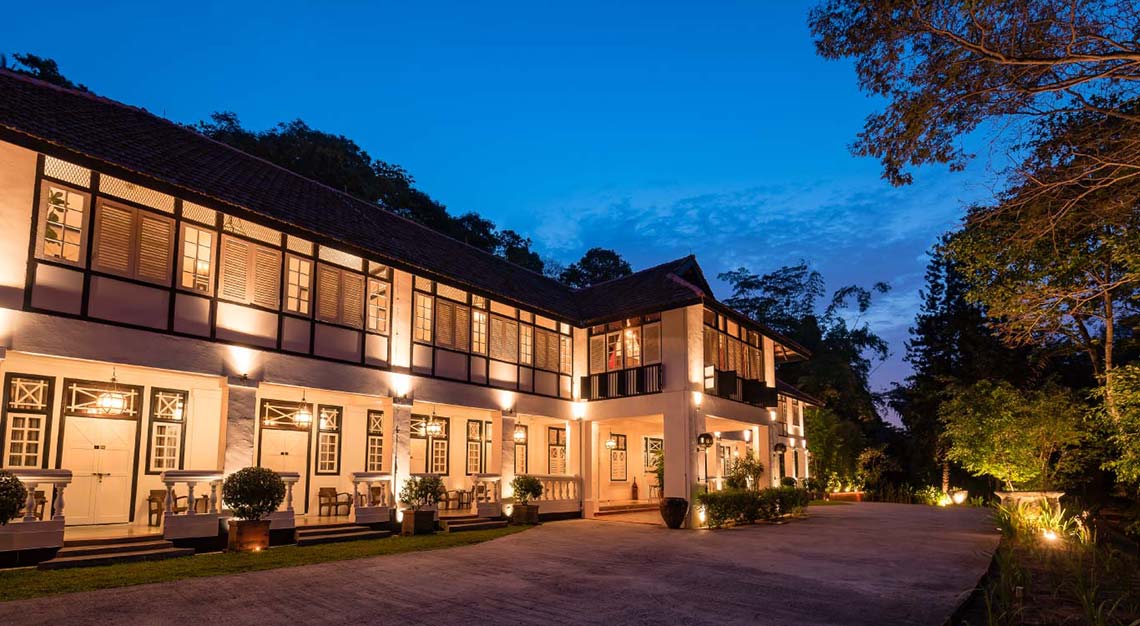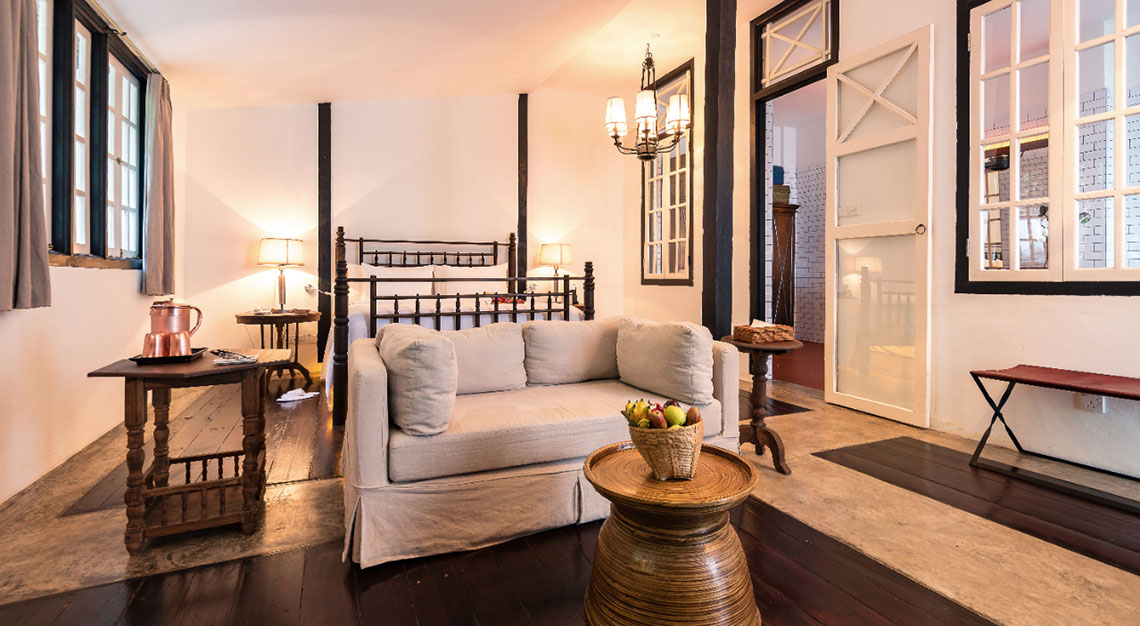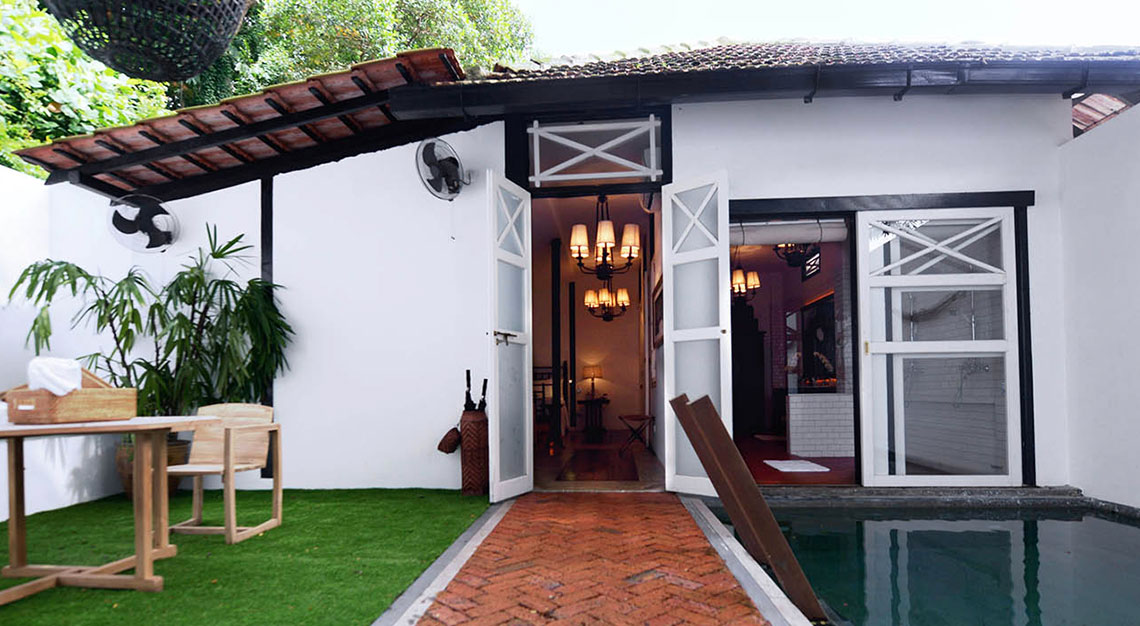 Villa Samadhi
Take a short hike from Villa Samadhi to Tamarind Hill, trek the winding slopes of Labrador Villa Road, then head back to the resort's library, where you can enjoy a cocktail or afternoon tea.
Special promotions: The Green Finger Experience comes with numerous perks such as complimentary afternoon tea and breakfast for two adults and a child. Families will also get to plant their own banana or papaya tree, and name the plane. The package is available till 30 June 2021.
Facility updates: Check in at 3pm and check out at 12pm. The resort does not have a pool or gym.
Check into: Luxe Sarang. Located an adjacent building, it provides optimal privacy and direct access from the indoor shower to the outdoor lap pool.
You'll find us: Discovering local flora and fauna at Labrador Nature Reserve.
Villa Samadhi
20 Labrador Villa Road
Singapore 119193
Tel: +65 6274 5674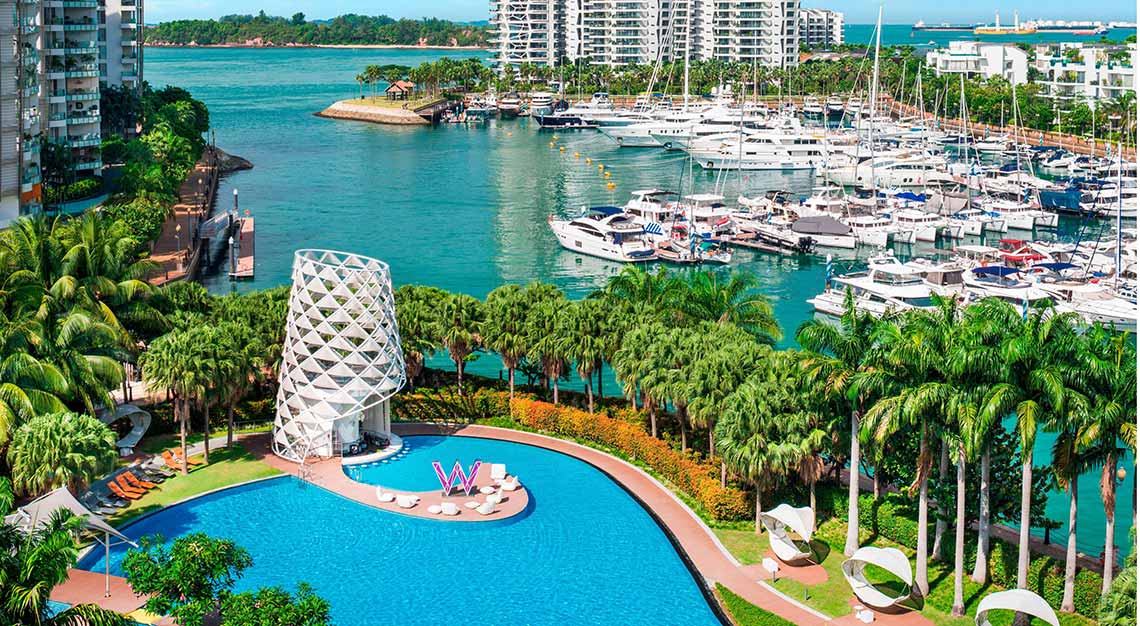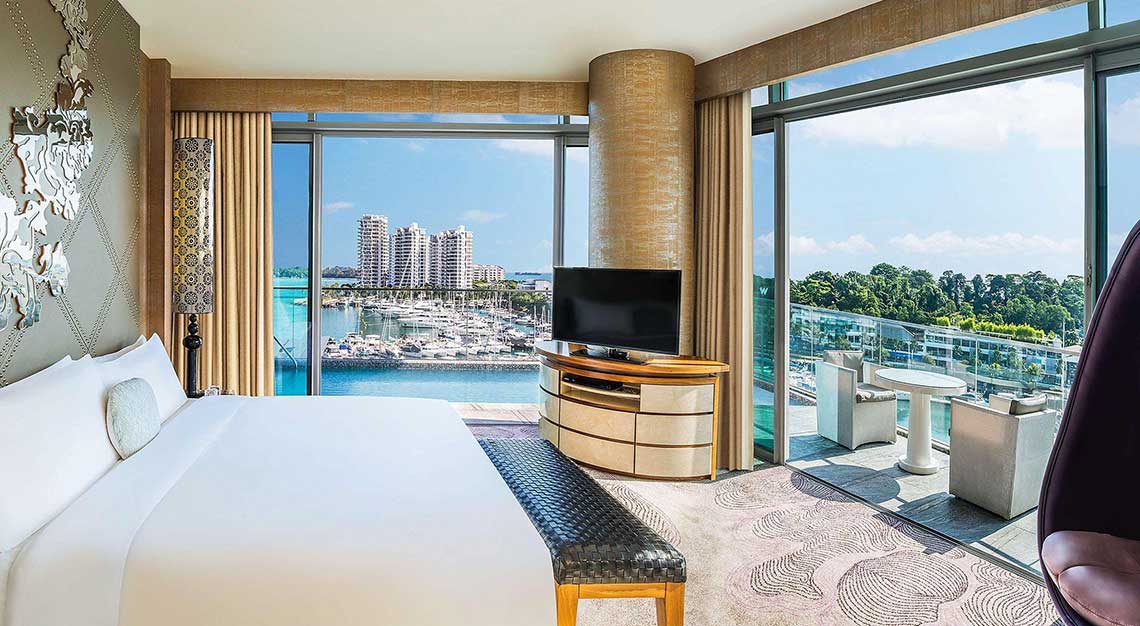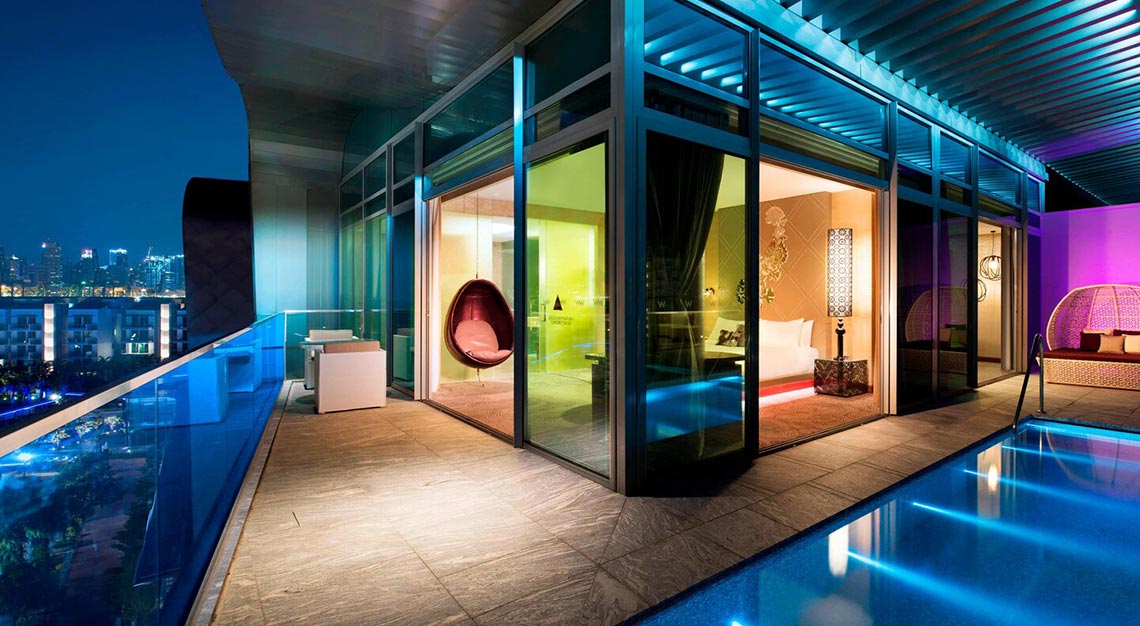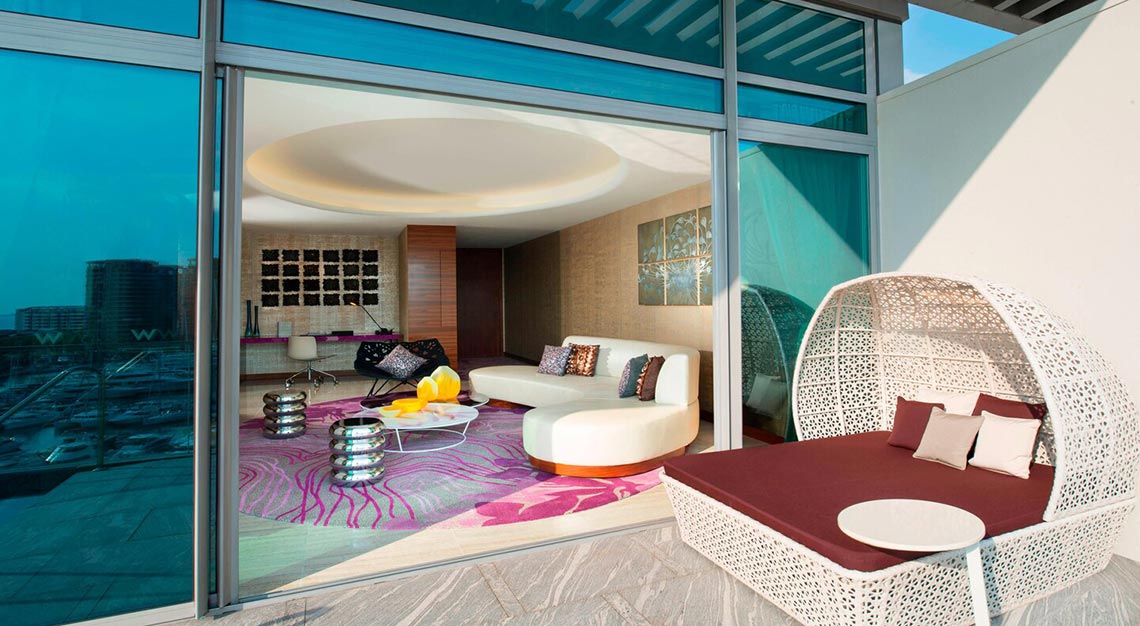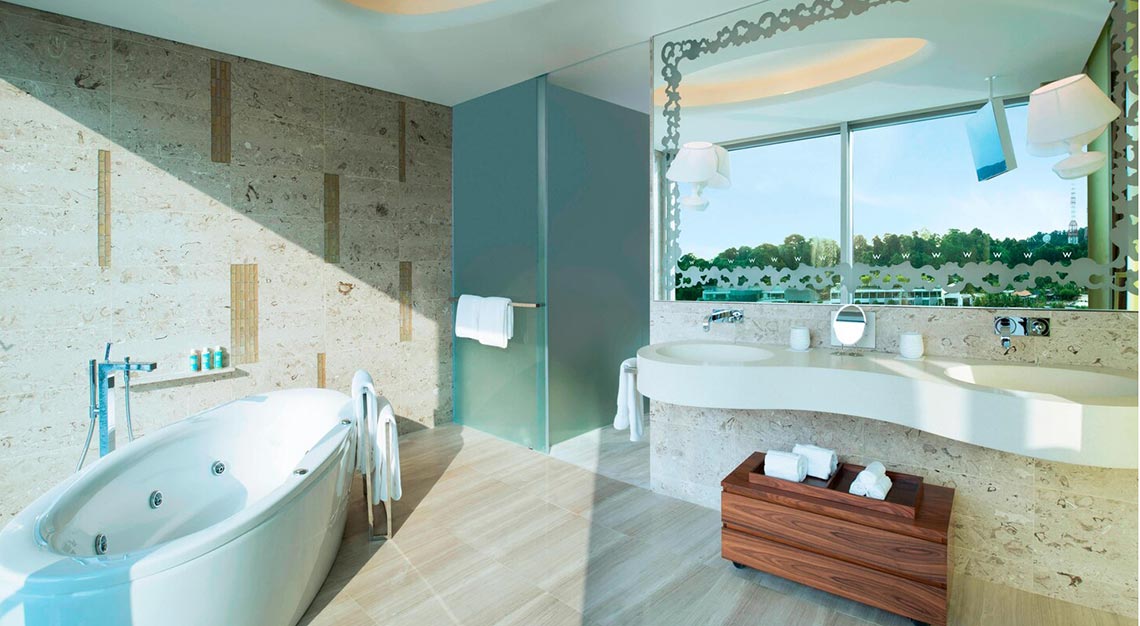 W Singapore – Sentosa Cove
Nothing screams 'vacay vibes' like W Singapore's wet pool. Relax in a private cabana, chill by the pool bar, and enjoy jazzy beats even while clocking laps (there's an underwater audio system). Be sure to also make use of the resort's 24/7 Whatever/Whenever concierge, which you can request for a Champagne-filled bubble bath from, even at 3am.
Special promotions: If finding your inner om in a bustling city like Singapore is difficult for you, this one-night Wellness Escape may be what you need. The package comes with a complimentary yoga session and a 45-minute spa treatment for two. It's valid till 30 September 2021. In Suite Temptations, you'll get to call a suite your home for the night. Guests will receive access to Away Spa facilities along with S$100 F&B credit. For those with young ones in tow, Happy Days will have children under 12 eating for free, all day. The above is value till 30 December 2021.
Facility updates: Check in at 3pm and check out at 12pm. The pool remains open 24 hours a day, and has a maximum capacity of 50. Guests are limited to an hour of usage per room booking. The FIT fitness centre (open from 7am to 10pm) has a maximum capacity of 8, and guests are limited to an hour of usage. Slots can be reserved with the Whatever/Whenever service team upon checking in.
Check into: Fantastic Suite. The 75-sqm suite is located on the top floor and tucked in a corner for privacy. Plus, it offers a gorgeous view of ONE°15 Marina and a plunge pool on the balcony.
You'll find us: Spending the afternoon at Away Spa.
W Singapore Sentosa Cove
21 Ocean Way
Singapore 098374
Tel: +65 6808 7288