End the year right with luscious six-course spreads at none other than Lawry's The Prime Rib, one of the most respected steakhouses in the city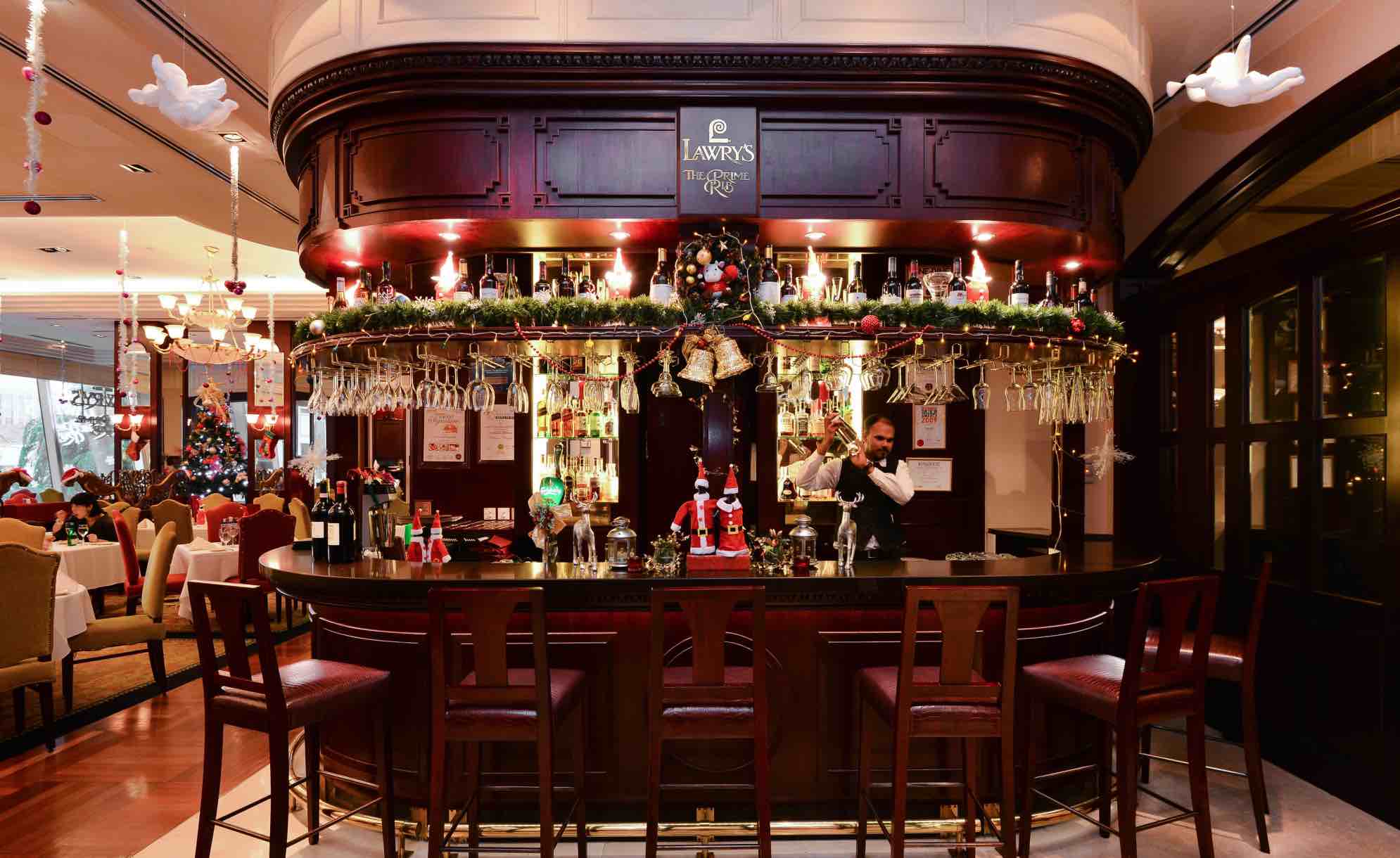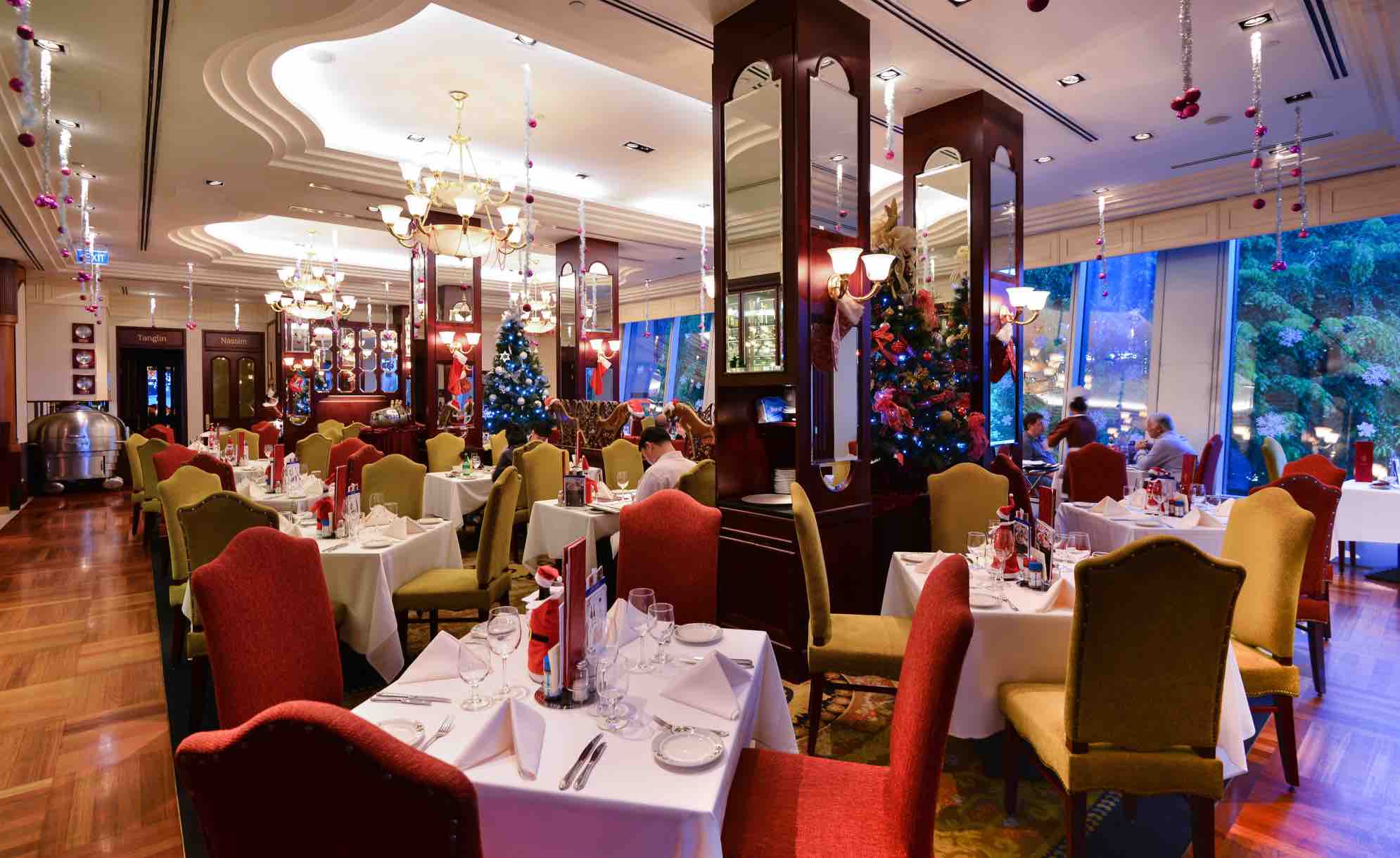 Long before venturing into Asia some 21 years ago, Lawry's The Prime Rib first opened its doors in Beverly Hills, Los Angeles, along the Restaurant Row. Now, tucked in a cosy corner space inside Mandarin Gallery along Orchard Road, Lawry's is synonymous with the most tender roast beef in town, as well as a warm and homely hospitality. Whether it be Christmas Eve, Christmas Day, New Year's Eve or New Year's Day, Lawry's has everything you will need to stay satiated and jolly this festive season. Bring on the elastic pants.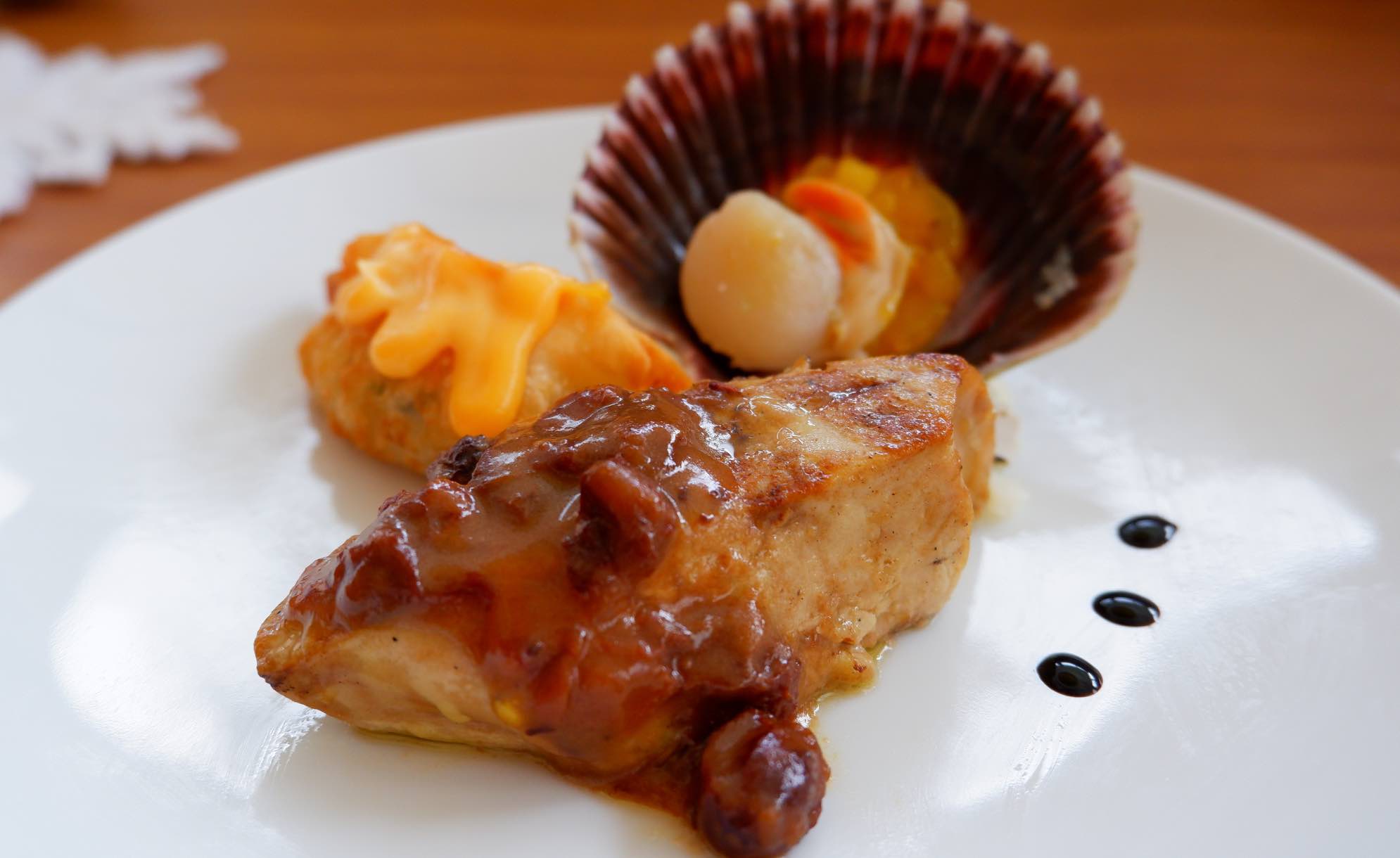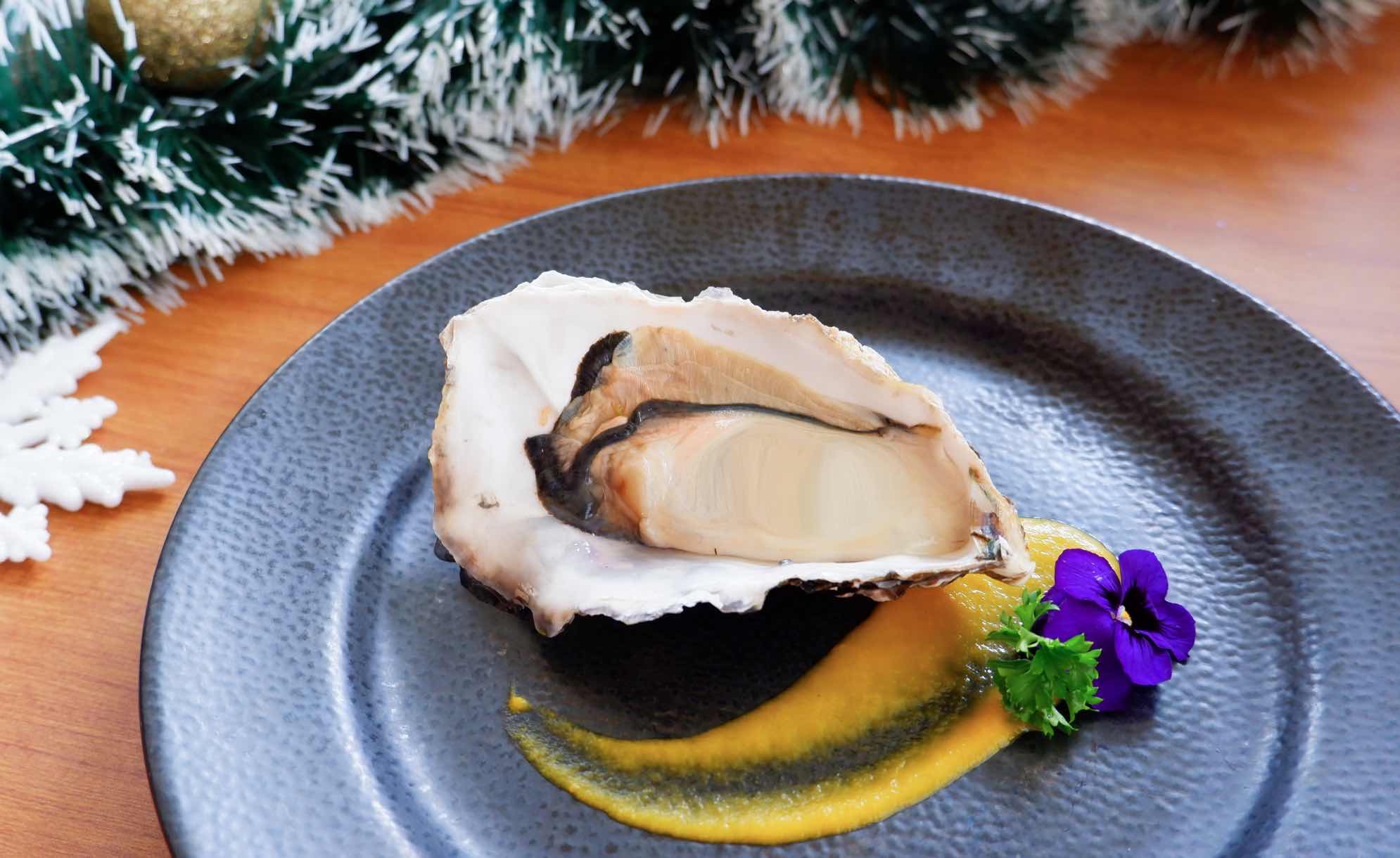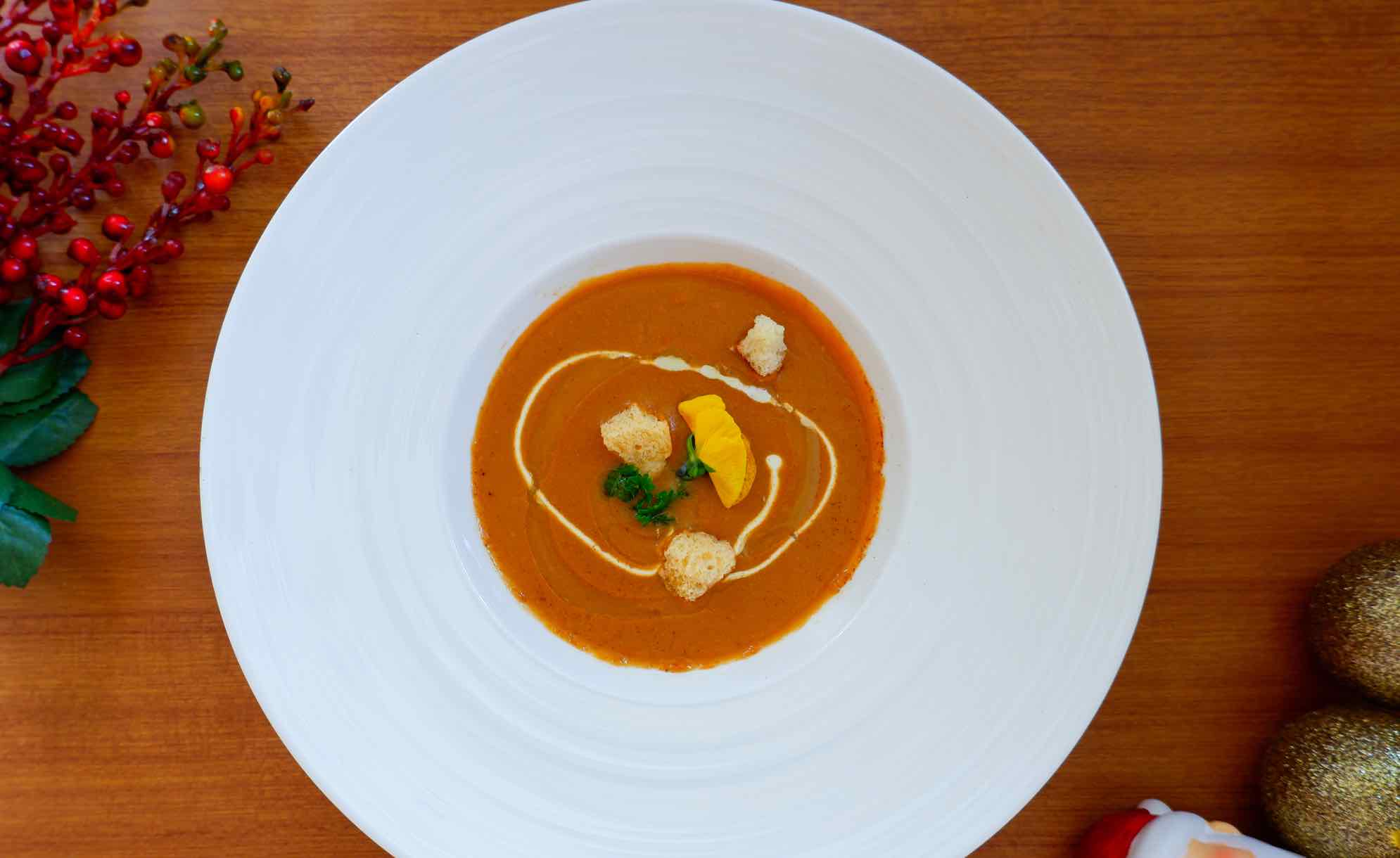 For starters
It's a steakhouse, but Lawry's sure knows how to have a swimming good time with seafood. For starters, ease into the meal with the meaty but mild Fresh Japanese Oyster with Marinated Baby Squid, followed by either the home-made Lobster Bisque with its comforting mix of savoury and sweet if you're there on Christmas Eve, or Lawry's Famous Original Spinning Bowl Salad on Christmas Day. To round up the first act, you will be served a trio: the rich and buttery Goose Foie Gras, pan-seared and balanced perfectly with red wine raisin sauce; a Half-Shell Fresh Chilean Scallop topped with fish roe that's fresh and crisp; andJapanese Gyoza, drizzled with roasted capsicum mayonnaise in a combination that truly whets the appetite.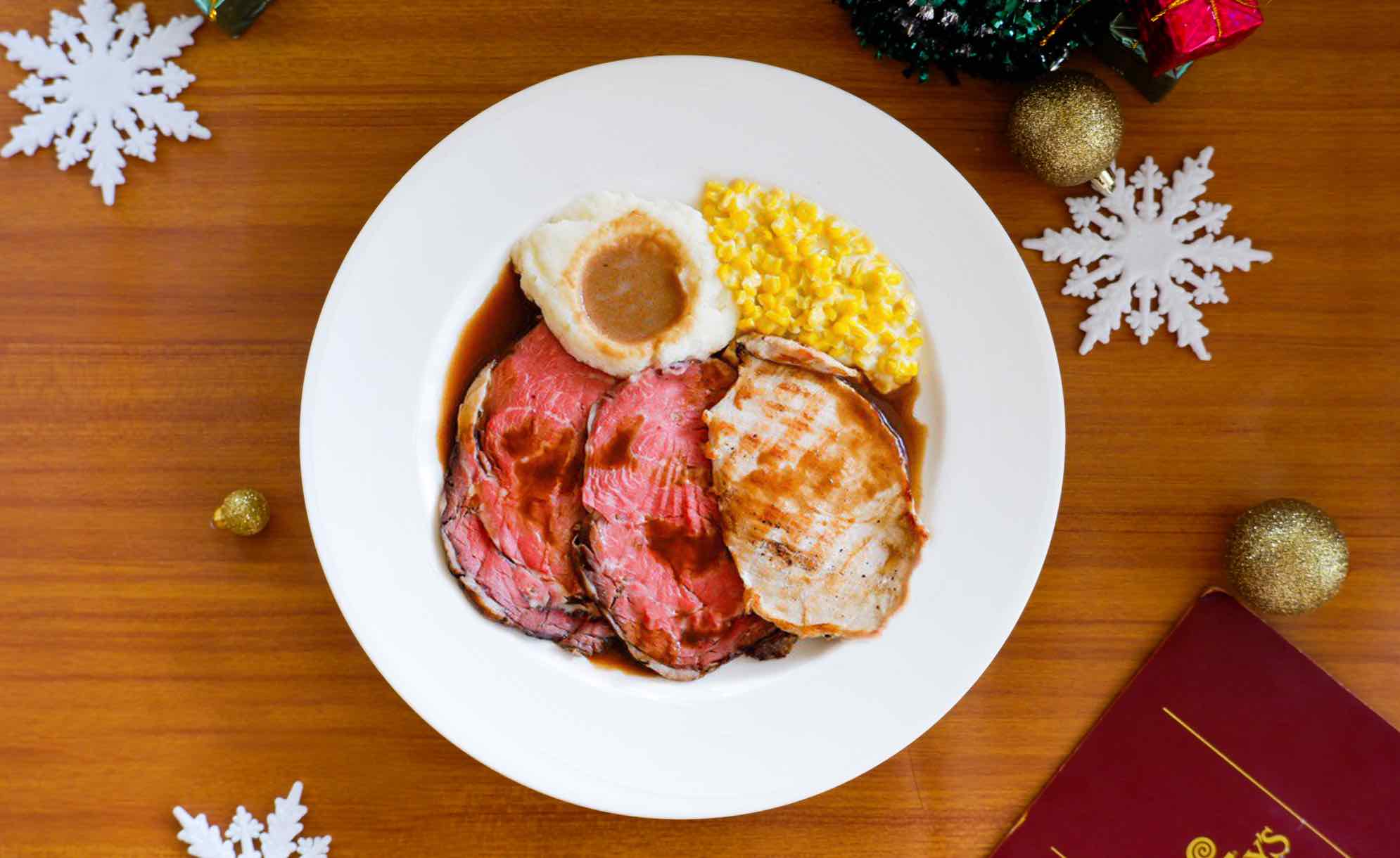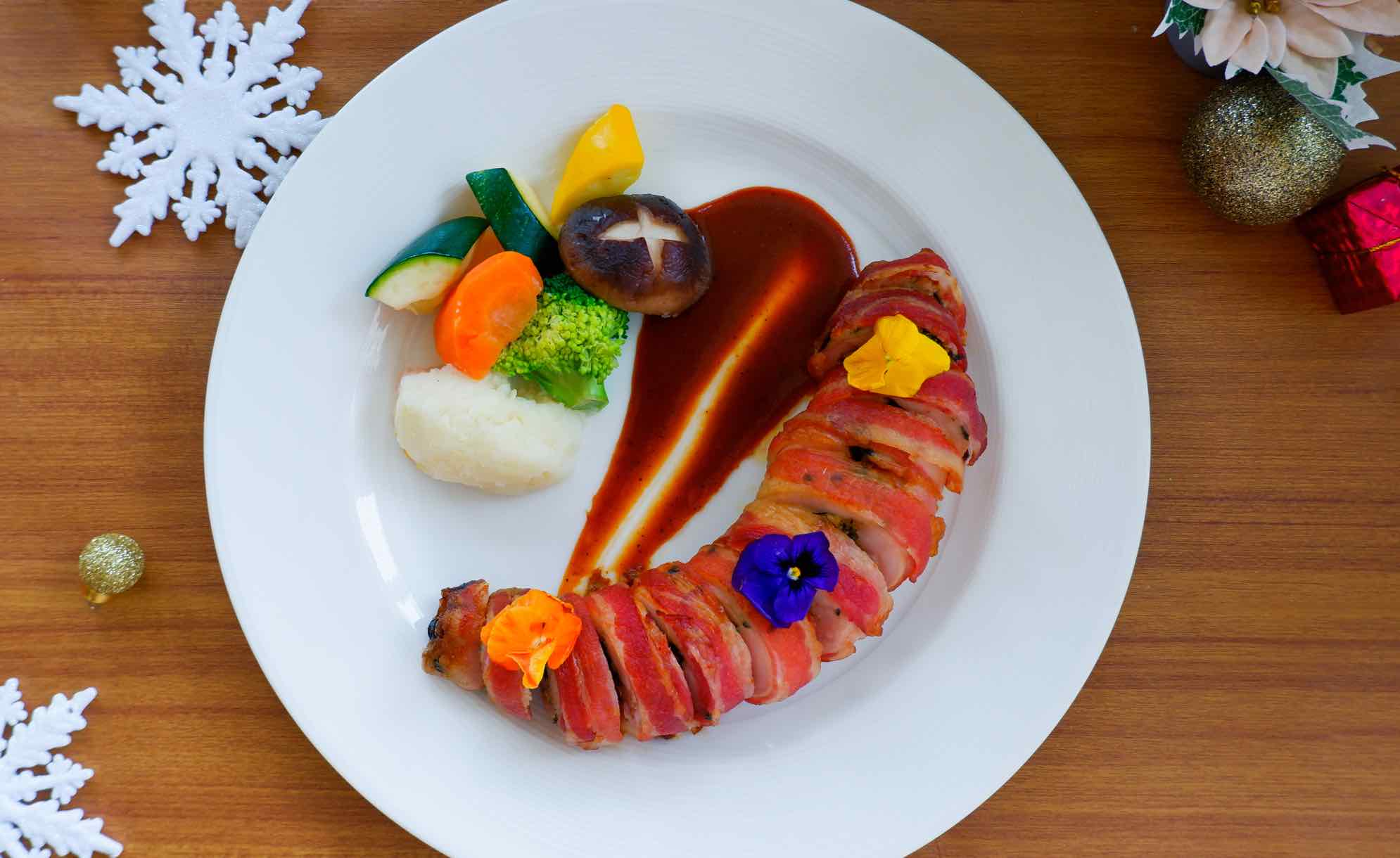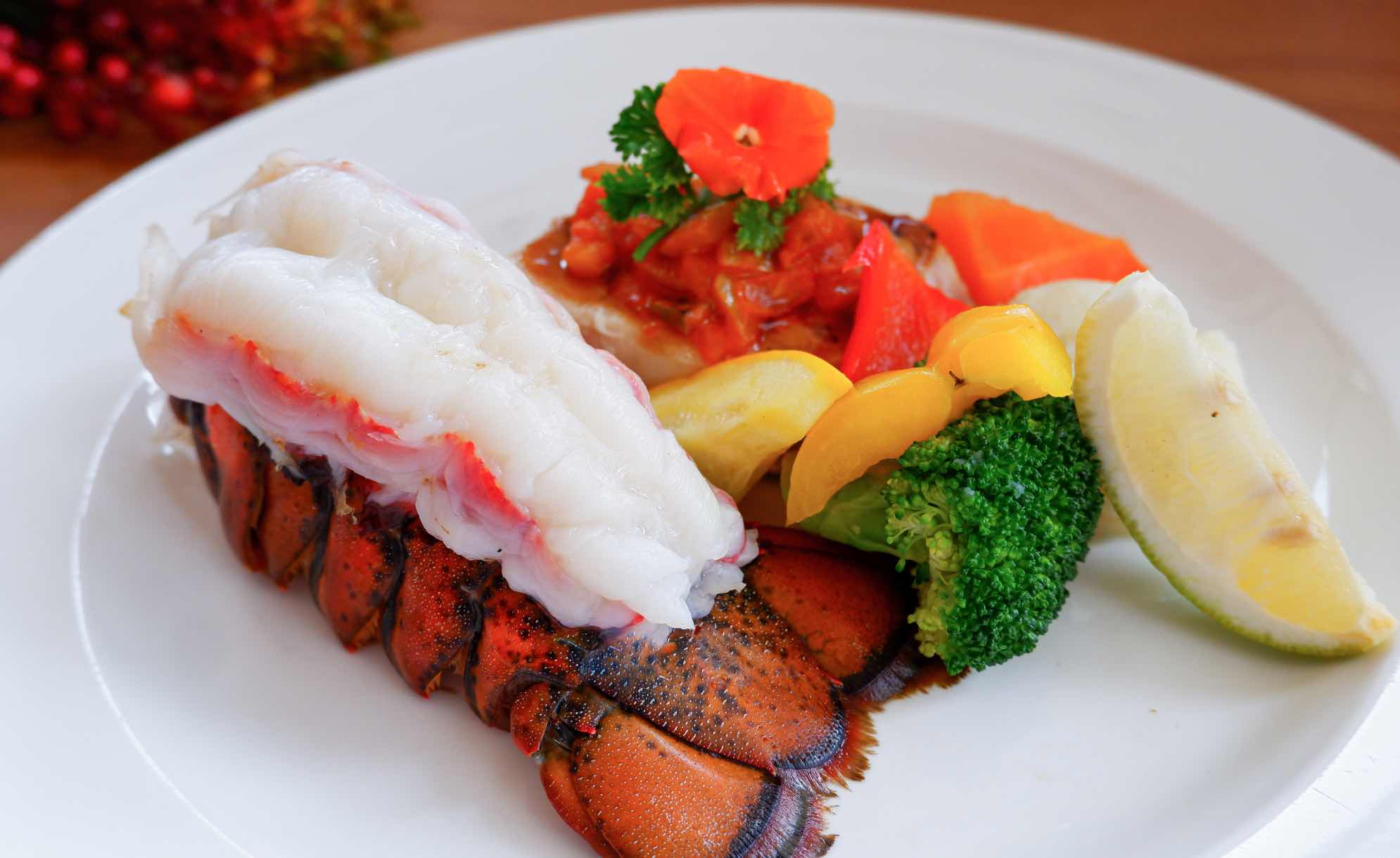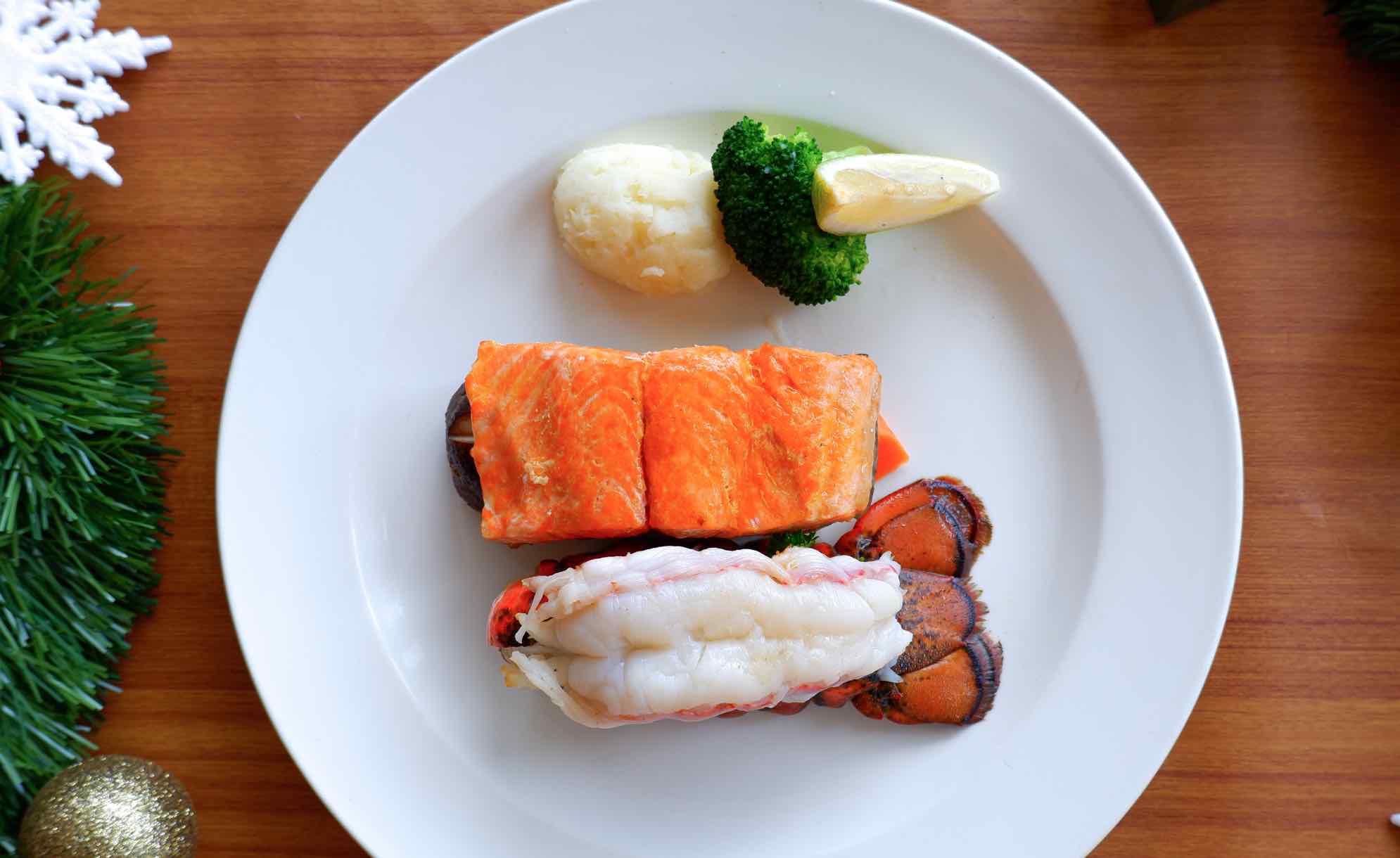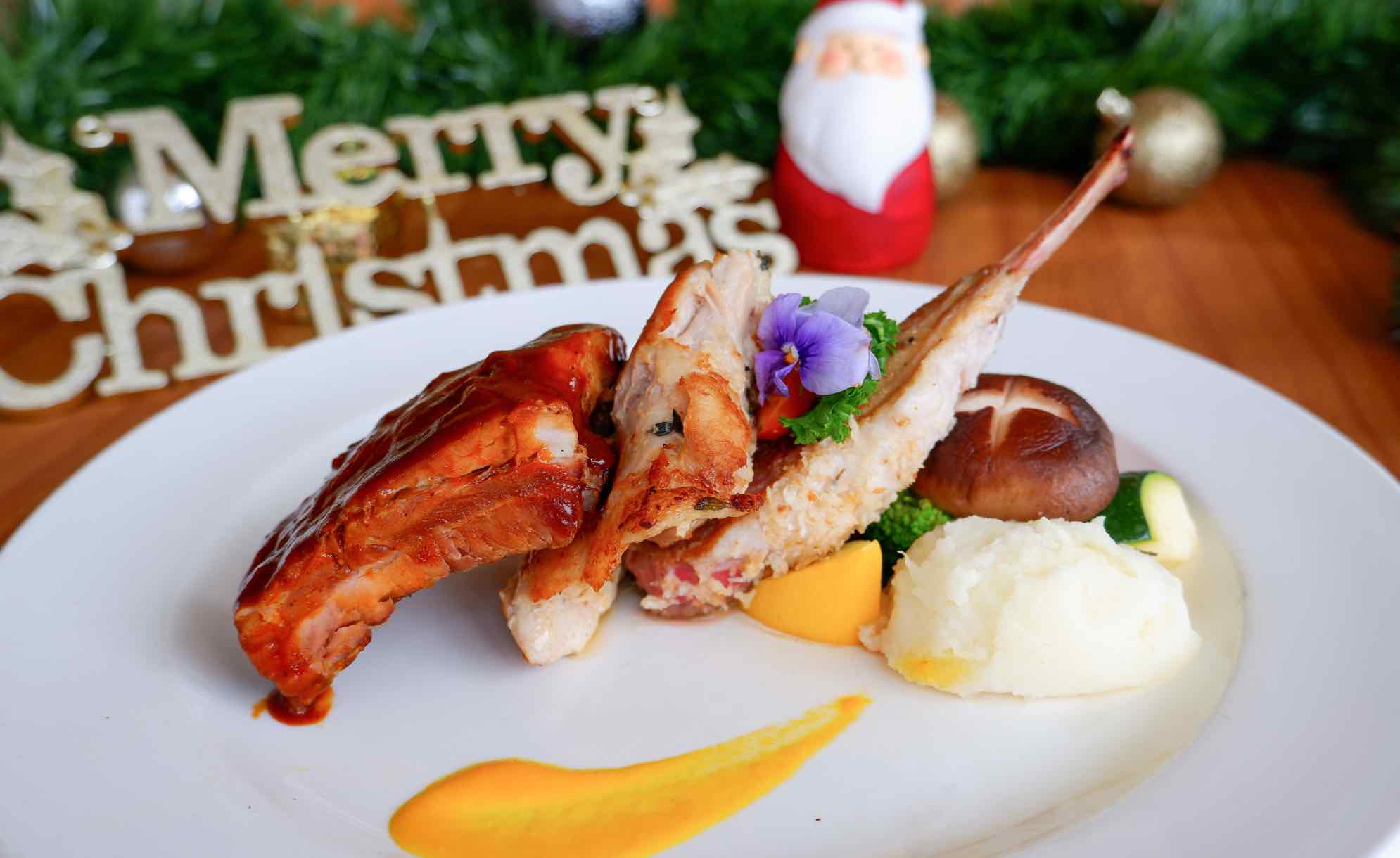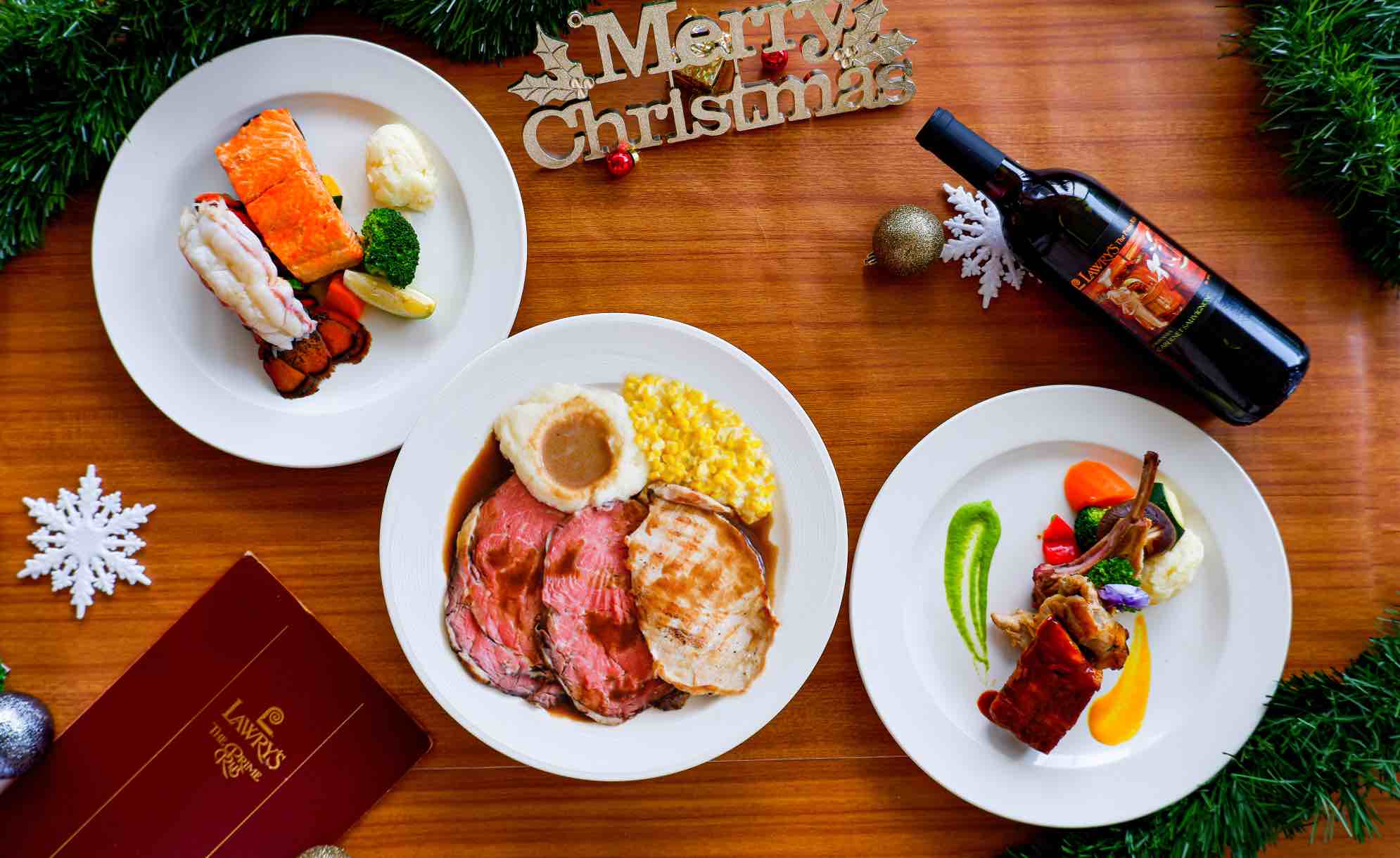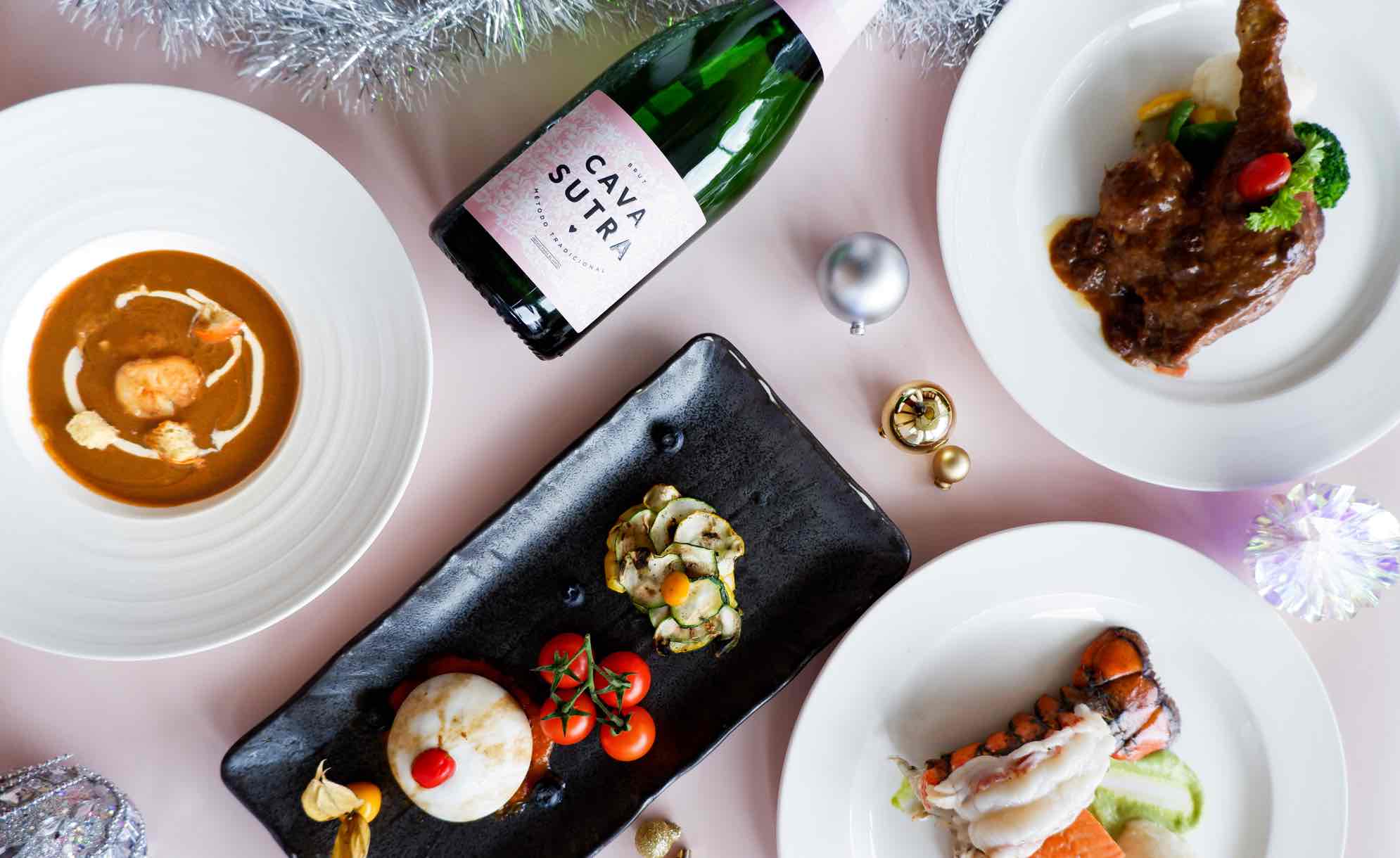 The main event
After a quick shot of lime sorbet to cleanse the palate, you are now primed to enjoy your main course, for which you can take your pick from three hearty choices.
Let's cut to the good stuff: the Signature Roasted USDA Prime Rib of Beef and Turkey Combo, available on both Christmas Eve and the day itself. The very best beef is aged for up to 28 days to maximise tenderness and flavour, before being slow-roasted over rock salt and finally, carved tableside in a silver cart that's special to Lawry's. It's a painstaking process that ensures you get beef at its fullest potential, captured within tender, silky slices. And apart from the roasted sliced turkey, US Idaho mashed potatoes, and Yorkshire pudding, you'd also get to choose among three complementary sides: creamed corn, creamed spinach, or buttered peas.
If you like your meat but prefer something different from beef and turkey, opt for Christmas Eve's Hearty Meat Platter (grilled lamb rack seasoned with herbs, Costa Brava baby back pork ribs with homemade barbecue sauce, and grilled chicken), or the Barbecue Bacon-Wrapped Chicken stuffed with wild mushrooms, parmesan and mozzarella for a delightful Christmas Day.
Steaks and ribs aside, you can also look forward to the most popular order next to Lawry's signature beef: the Atlantic Lobster Tail. On Christmas Eve, this will be served alongside the Ora King Salmon (read: it's a melt-in-your-mouth delight). Otherwise, if you find yourself there on Christmas Day, the lobster tail will be accompanied with the Grilled Sea Bream instead. Either way, both combinations are topped with tasty ratatouille, US Idaho mashed potatoes and seasonal vegetables.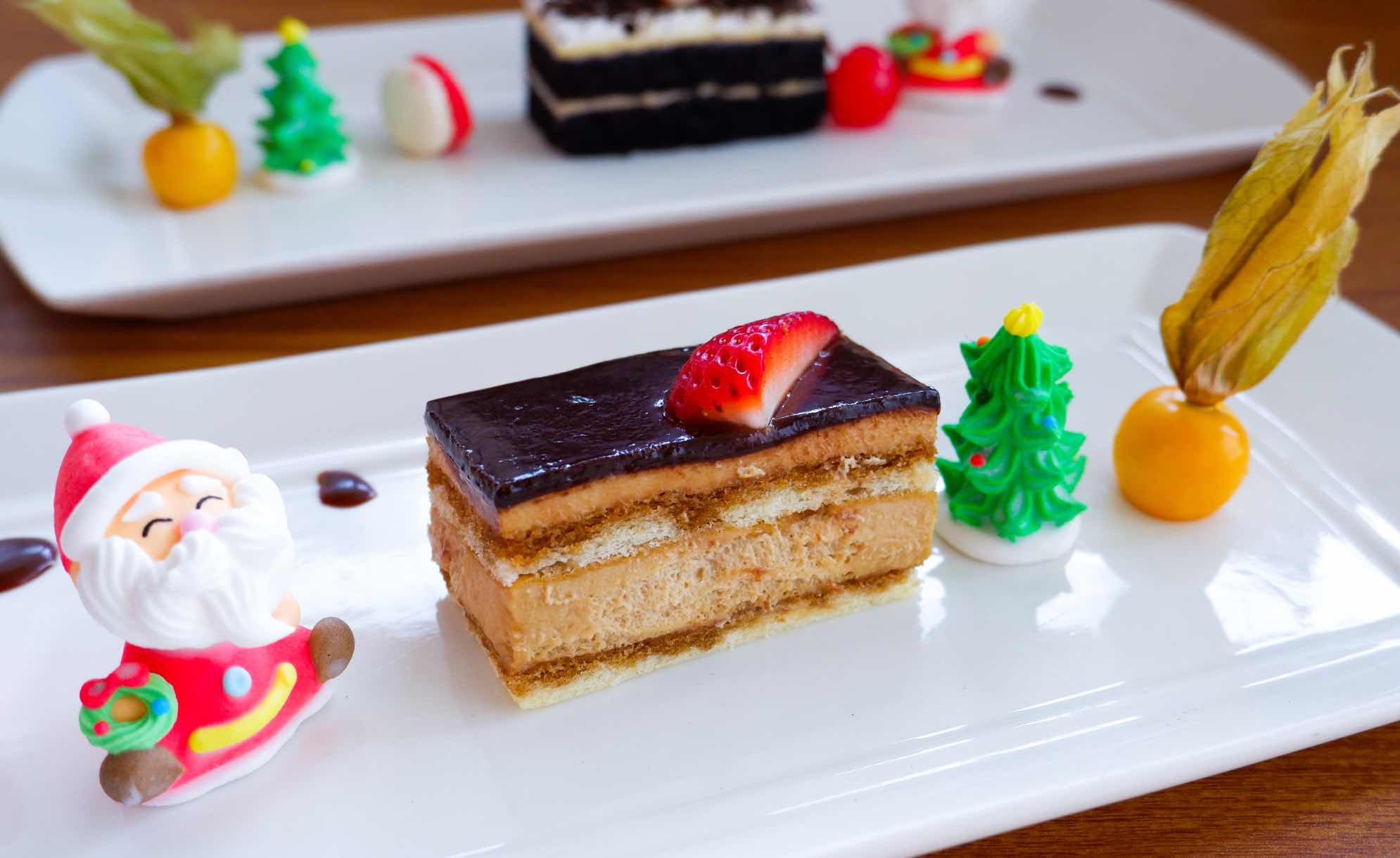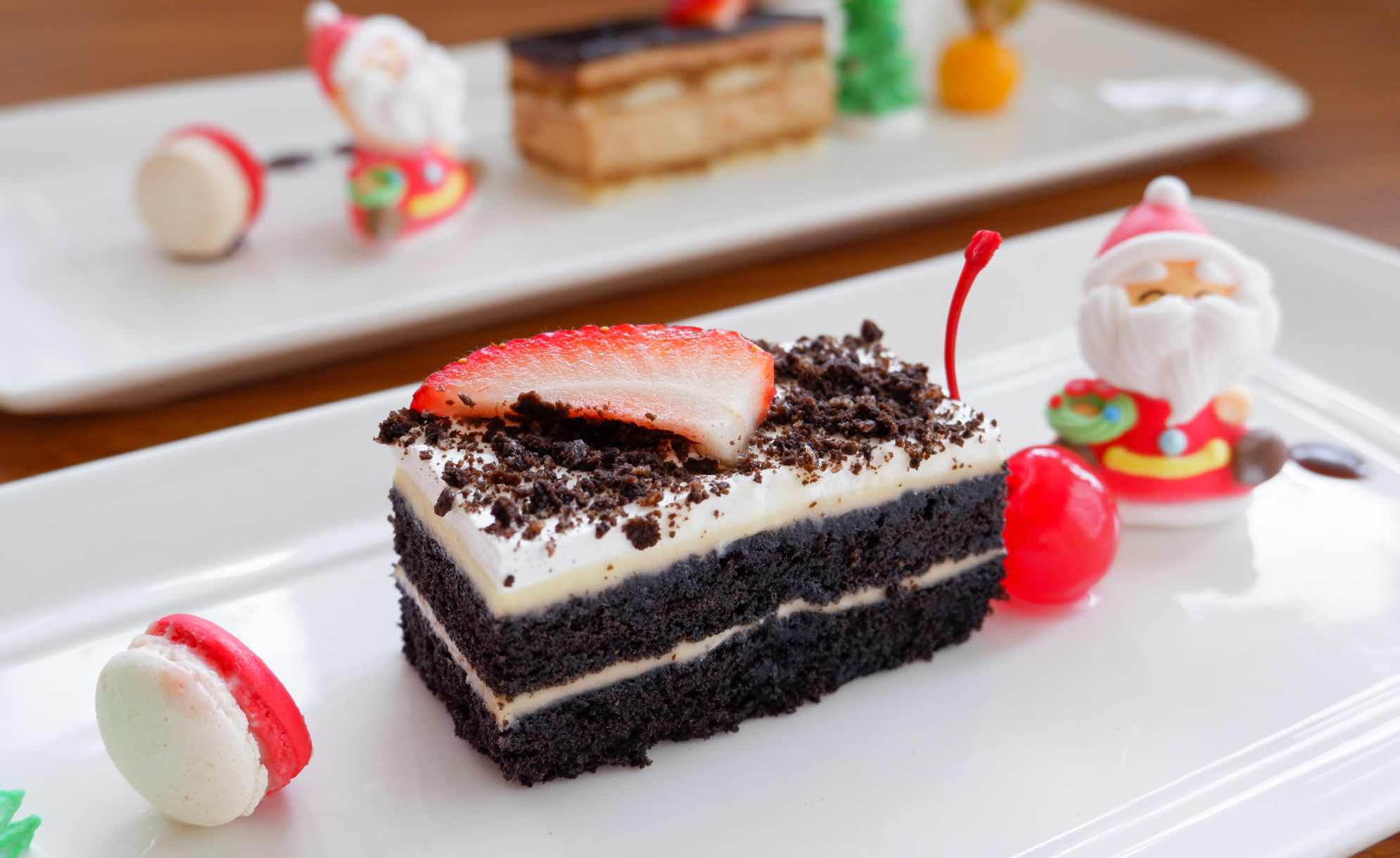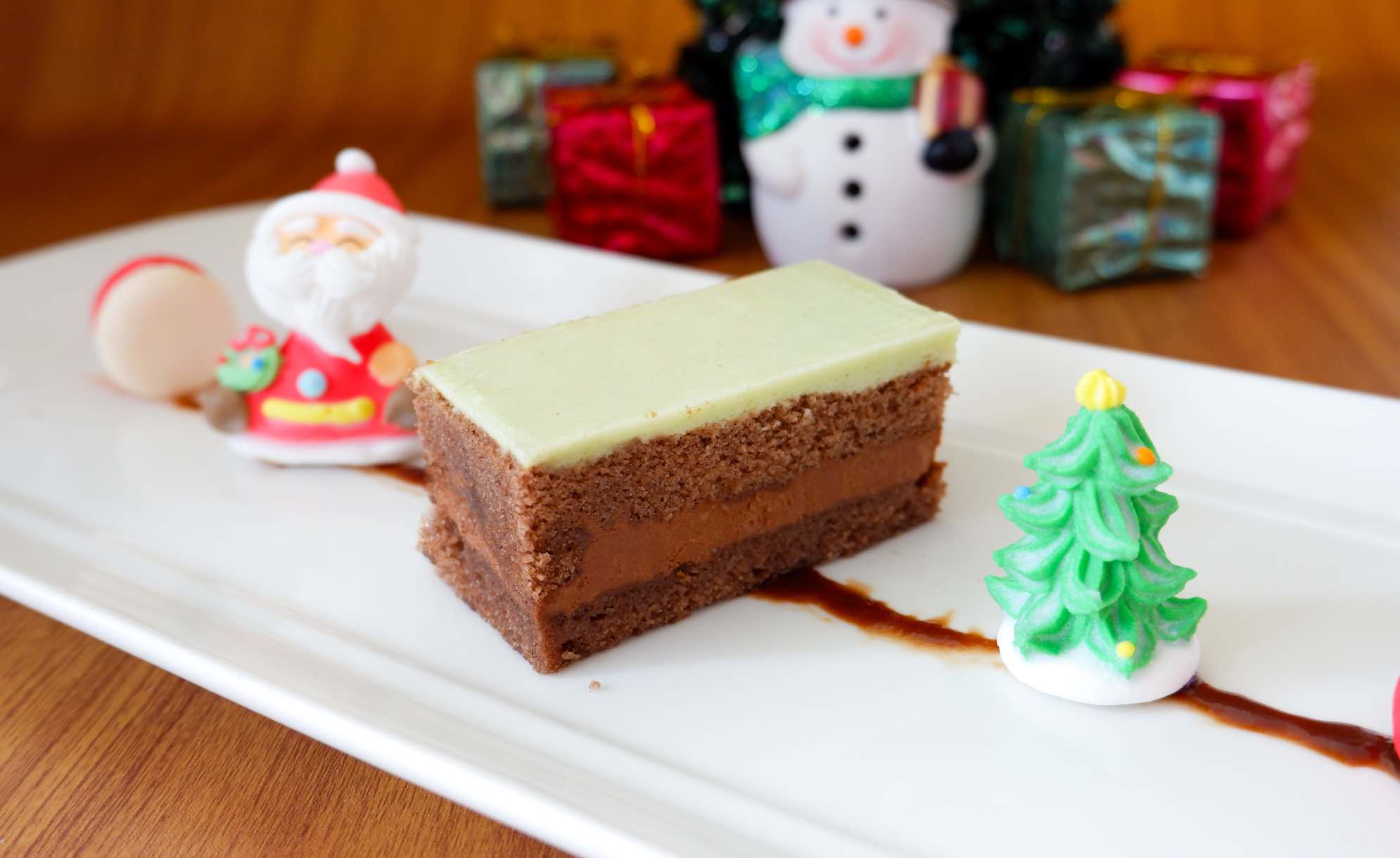 A sweet ending
Finally, top it all off with a sweet finish. Diners on Christmas Eve will have a choice between the Berry Opera Cake, an almond sponge cake layered with rich mixed berry buttercream and chocolate ganache, or the Chocolate Pistachio Cake, with alternating layers of chocolate and pistachio mousse. Meanwhile, those who visit on Christmas Day can take their pick of either the Black Velvet Sponge Cake with a cream cheese filling and Oreo cookie crumble, or Cappuccino Crème Bavarois Cake, which comes with a coffee-soaked vanilla sponge, cappuccino Bavarian cream and chocolate glaze.
Robb tip: The deal gets even sweeter. Christmas Eve diners seated before 4pm and 5pm get 20 and 15 per cent off the set menu respectively, and can even take home a bottle of Cava Sutra Brut with every two sets ordered. Citi Cardmembers who dine at Lawry's on Christmas Day can also get 10 per cent off the set menu for deposits placed before 18 December 2020, and get to bring home a bottle of Island Easter Moscato for every two sets ordered. And if you can't make the 25th, that's okay. Citi Cardmembers can come in from now till 20 December 2020 and enjoy as much as 40 per cent off the à la carte menu.
Lawry's The Prime Rib Singapore
333A Orchard Road
Mandarin Gallery, Mandarin Orchard Singapore
04-01/31
Singapore 238897
Tel: +65 6836 3333/9277 7792