Designed by award-winning architect Yip Yuen Hong, highly sought-after for his work on Good Class Bungalows, Martin Modern is a prime example of understated luxury living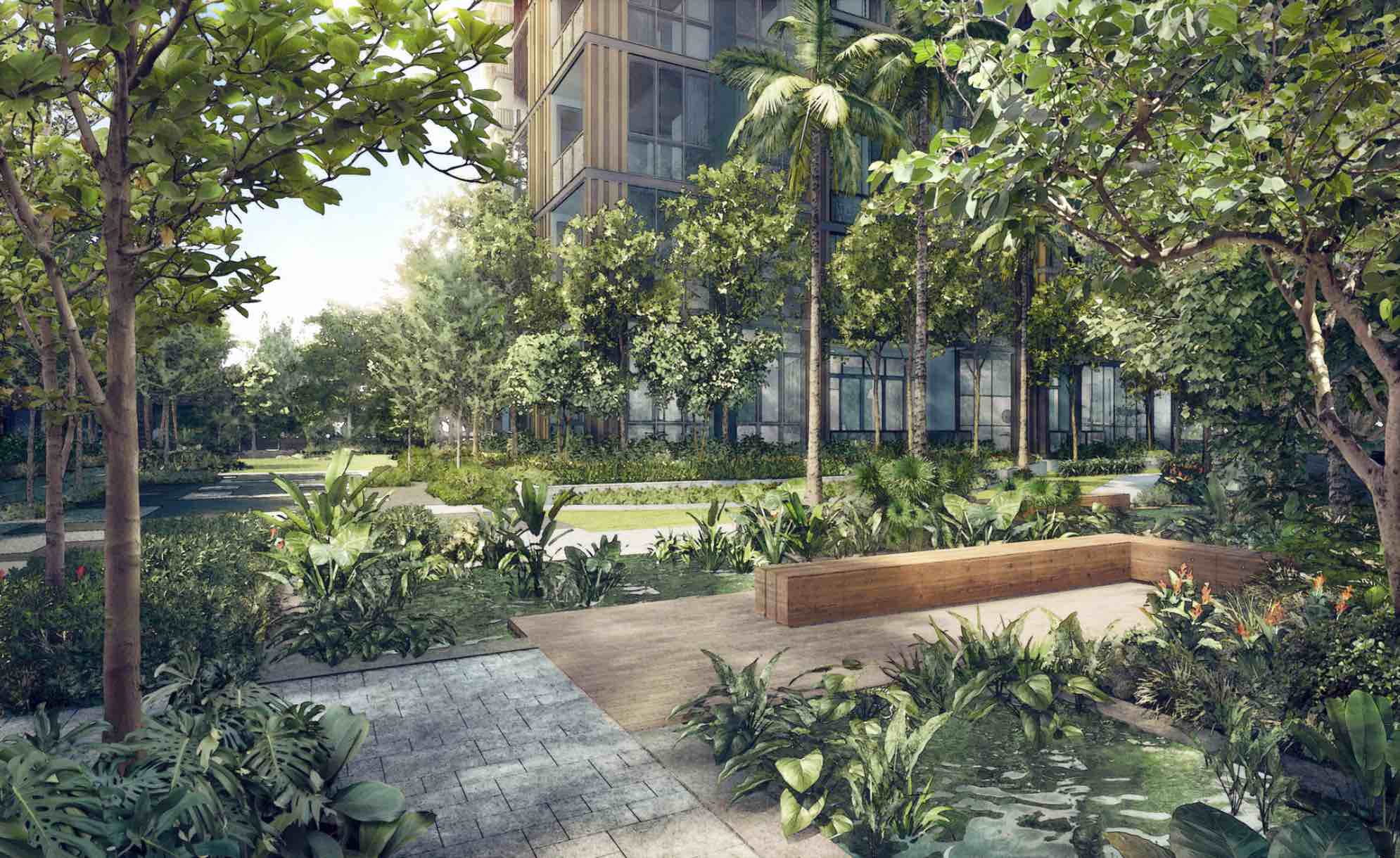 The concept of biophilic cities might be a development of recent decades, but it has taken root here earlier than that. You might not know it, but even as early as 1963, Singapore had set out plans to become a garden city; an inspired move to transform a dingy port into a progressive, well-governed metropolis of the future.
Today, it is one of the greenest cities in the world – a city in a garden – where sustainable biodiversity plans are gradually shaping the state into a veritable biosphere of concrete and vegetation. From UNESCO World Heritage Site The Botanic Gardens to the extraordinary Southern Ridges and the made-for-Instagram Gardens by the Bay, Singapore has no shortage of meticulously planned and visually awe-inspiring green spaces. These projects have cemented Singapore's status as one of the foremost biophilic cities in the world.
Ever since biologist Edward Wilson popularised the concept of biophilia in the '80s, scientists have studied this connection over the years and research points to tangible health benefits of living in a natural environment. These include the lowering of cortisol levels (which reduces stress), pulse rate and blood pressure as well as the strengthening of the immune system and improved quality of sleep. Studies also link good biophilic design with an increase in productivity at work as well as boosting customer walk-ins and sales at retail outlets – Apple's latest store at Marina Bay Sands suggests that the Cupertino giant agrees too.
In Singapore, the drive towards a utopia goes beyond public spaces. The Urban Redevelopment Authority (URA) has been encouraging the integration of greenery into newly built environments to compensate for the natural landscape it replaced. Developers like GuocoLand have been embracing biophilic design principles for their latest projects. New residential developments, such as Martin Modern, place biophilia as the core element of their DNA.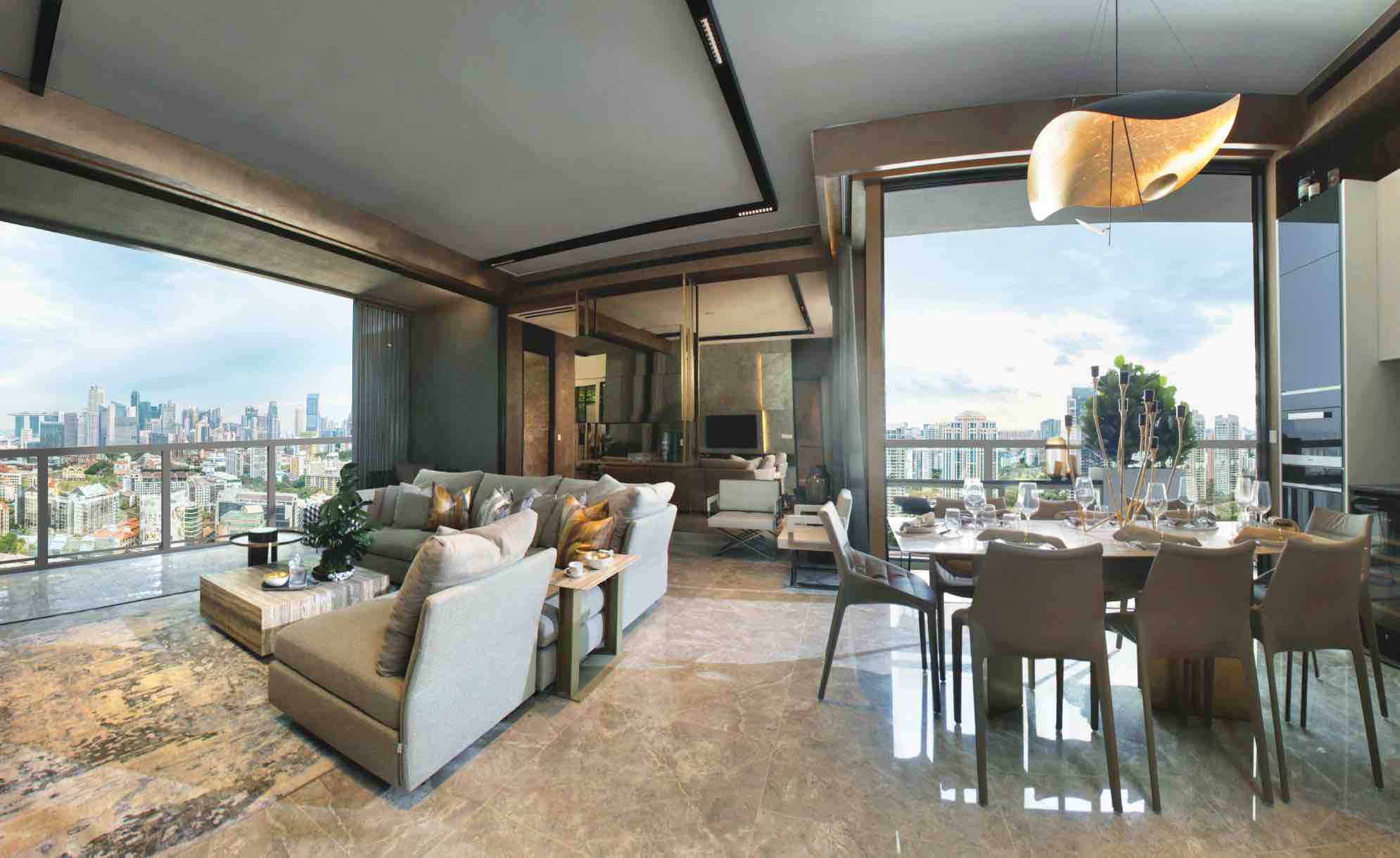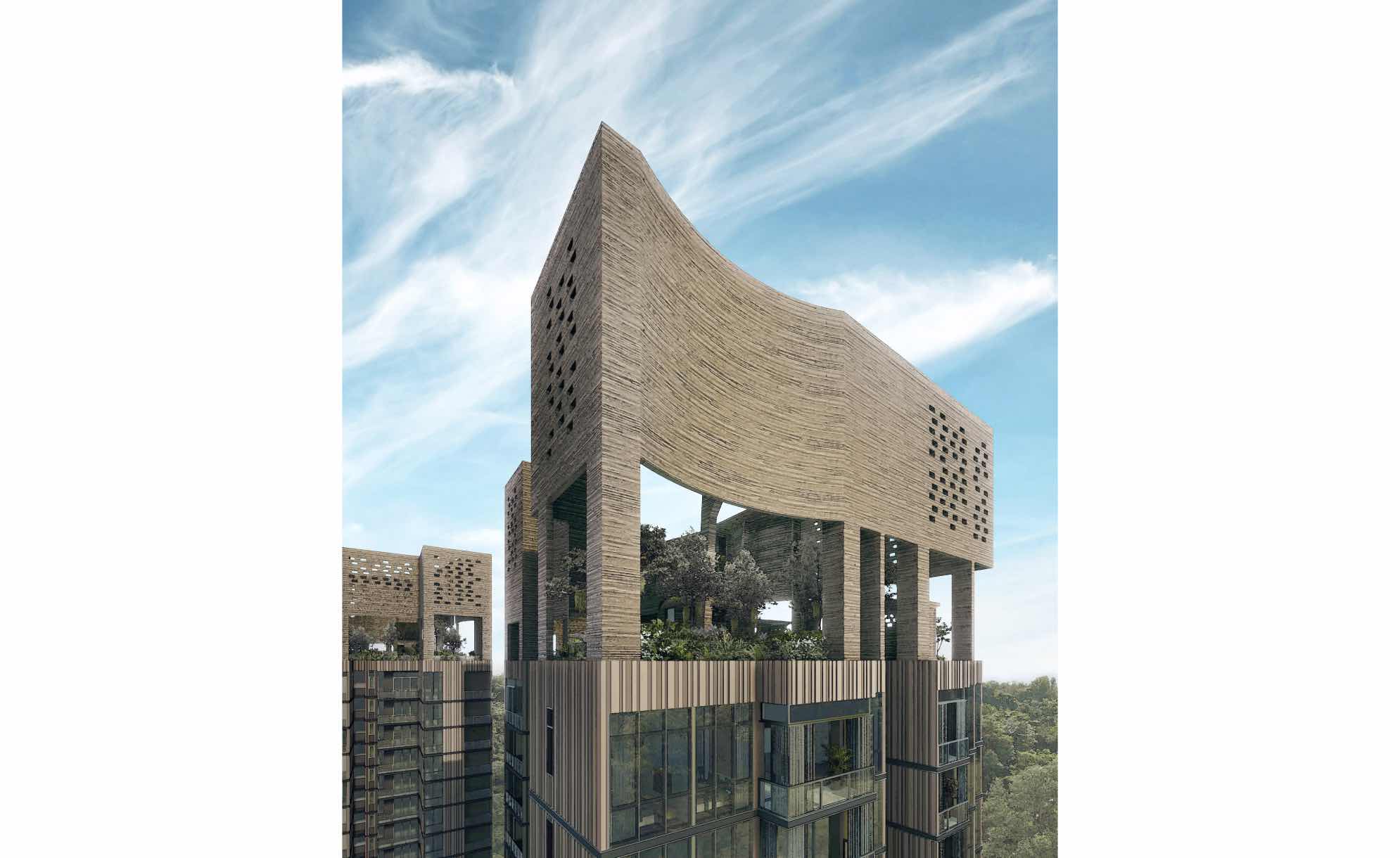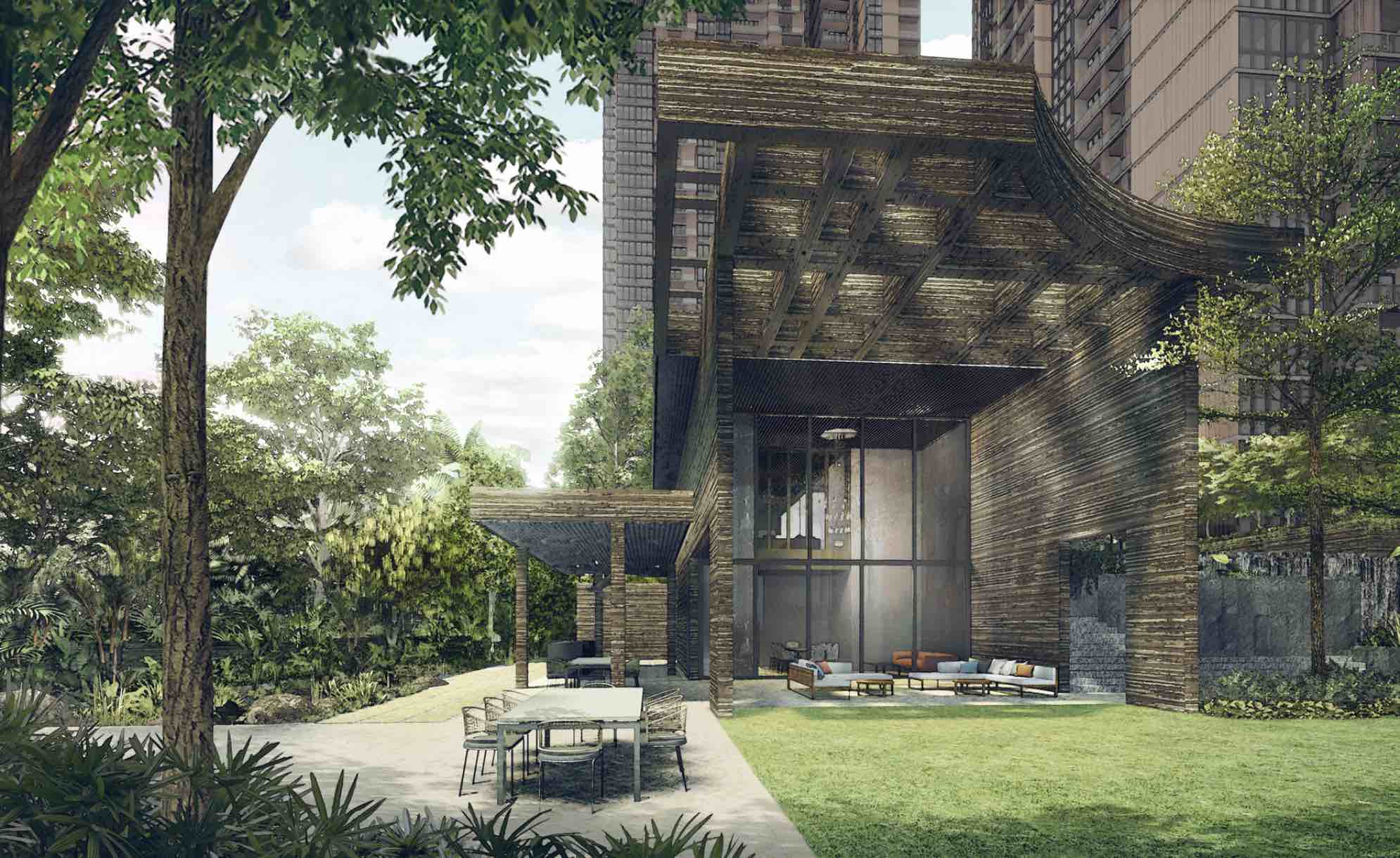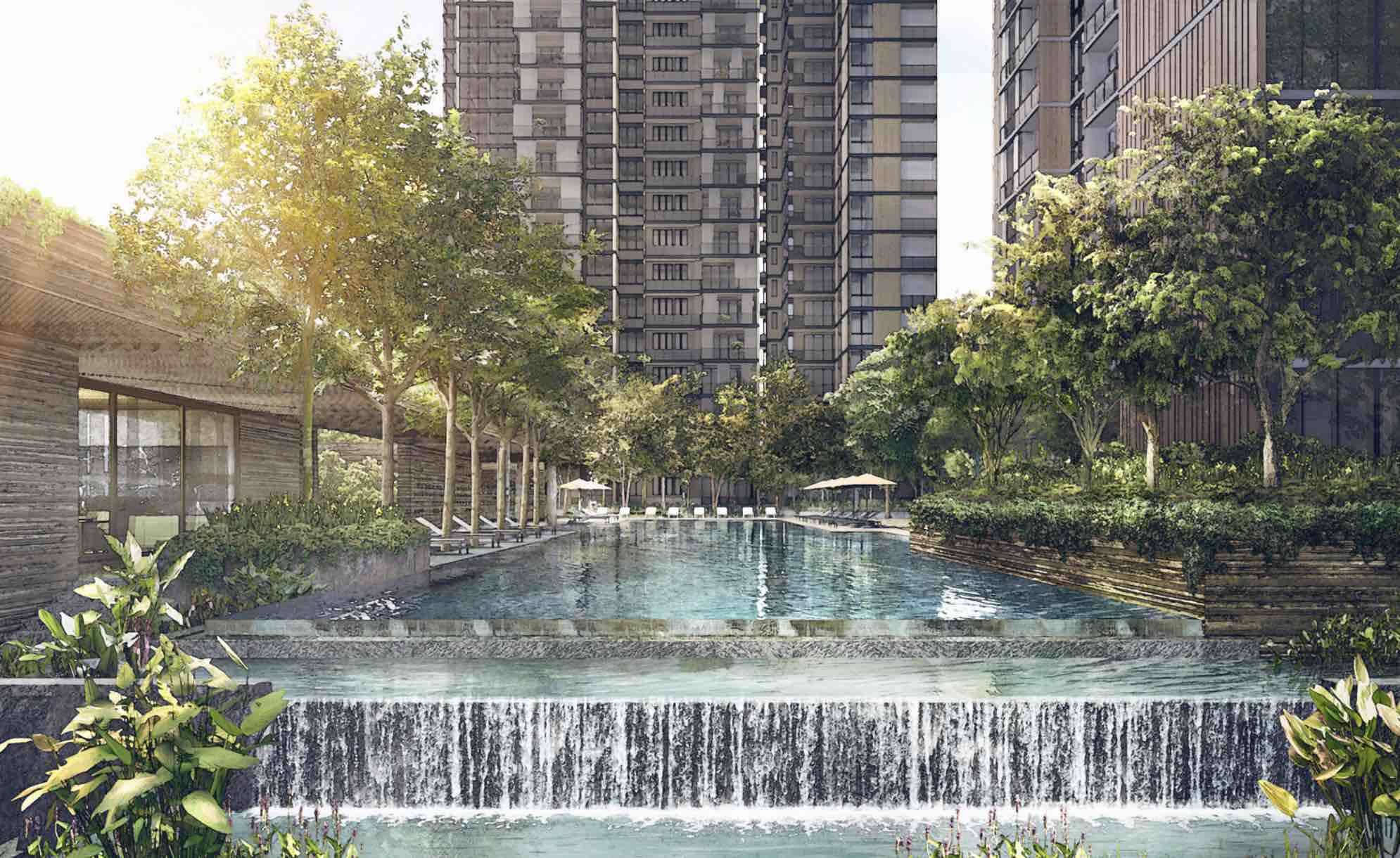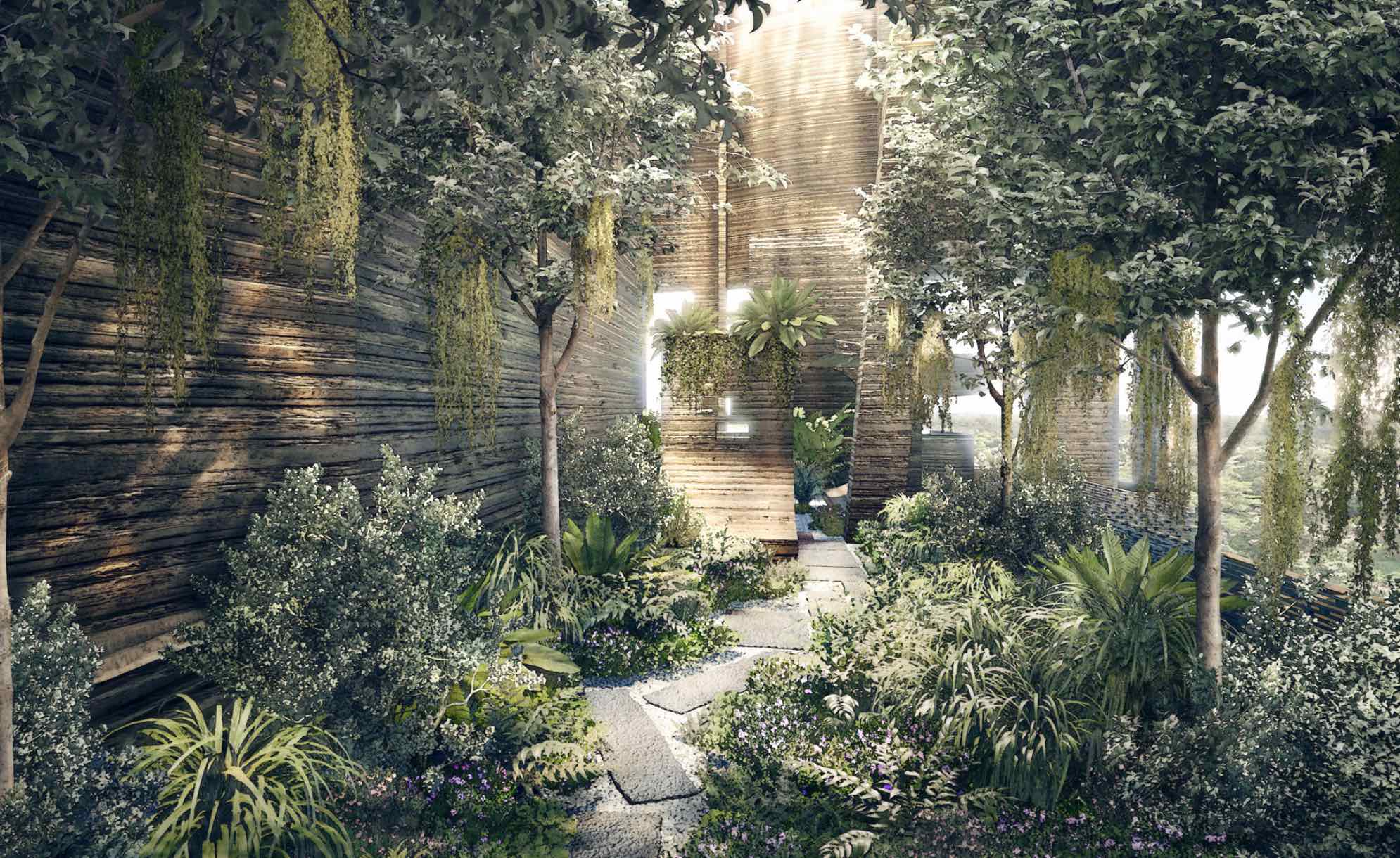 Designed by multiple-award-winning architect Yip Yuen Hong, highly sought-after for his work on Good Class Bungalows, Martin Modern is a prime example of understated luxury living; a timeless design that grows on you the longer you stay.
GuocoLand set aside over 80 per cent of the land area to create a sanctum of greenery, which comprises over 15 unique garden spaces ranging from lawns to mazes that are formed around the terrain, spanning the equivalent of three levels. A secret sanctuary of green that brings you respite from the bustle of the city, the landscape at Martin Modern envelops you in a canopy of viridescent tranquillity. With a diverse collection of over 200 species of plants, including more than 50 species of trees and palms, you might say that Martin Modern is a botanic garden in itself.
While accessibility is not synonymous with privacy and exclusivity, Martin Modern strikes the perfect balance between them. Its prime location in Robertson Quay ensures that living amongst nature need not be an exercise in compromise. You certainly have no shortage of dining options with Robertson Quay, Zion Road and River Valley Road just around the corner. The central business district is but a short drive away, as are hotspots like Orchard Road and Tiong Bahru, and the cultural centre that is the Civic District. It stands between key MRT stations and is connected to the AYE and CTE, making far-flung corners of the island easily accessible.
When the late Lee Kuan Yew first put forth his vision of a garden city, it was with the belief that a clean, green city was an indicator of a country well-run, thus inspiring the confidence of tourists and foreign investors. Almost 60 years later, little has changed. Developments like Martin Modern are a culmination of well-developed ideas that have been borne to fruition, resulting in a living space that offers you the very best of modern living in body and mind.