Guoco Midtown is more prepared for life than you would ever be
Architecture has always been a reliable historian of culture. It tells us of the architect's creativity and the aesthetics of the time; it is a solution for a problem, or at the very least, a reflection of the needs of its inhabitants. In that respect, mixed-use developments like Guoco Midtown reveal the modern dynamism of our lives, where haste, flexibility and accessibility are not only prized, but are essential.
If the name rings a bell, it's probably because you recall Sir James Dyson paying S$73.8 million for a triplex super penthouse (Wallich Residence) at its sister development, Guoco Tower, which is situated in the heart of Tanjong Pagar. Developer GuocoLand could not have picked a better time for Guoco Midtown's launch as Singapore had recently signalled its intent to introduce more housing options in the heart of the CBD, thus raising the public profile of such developments.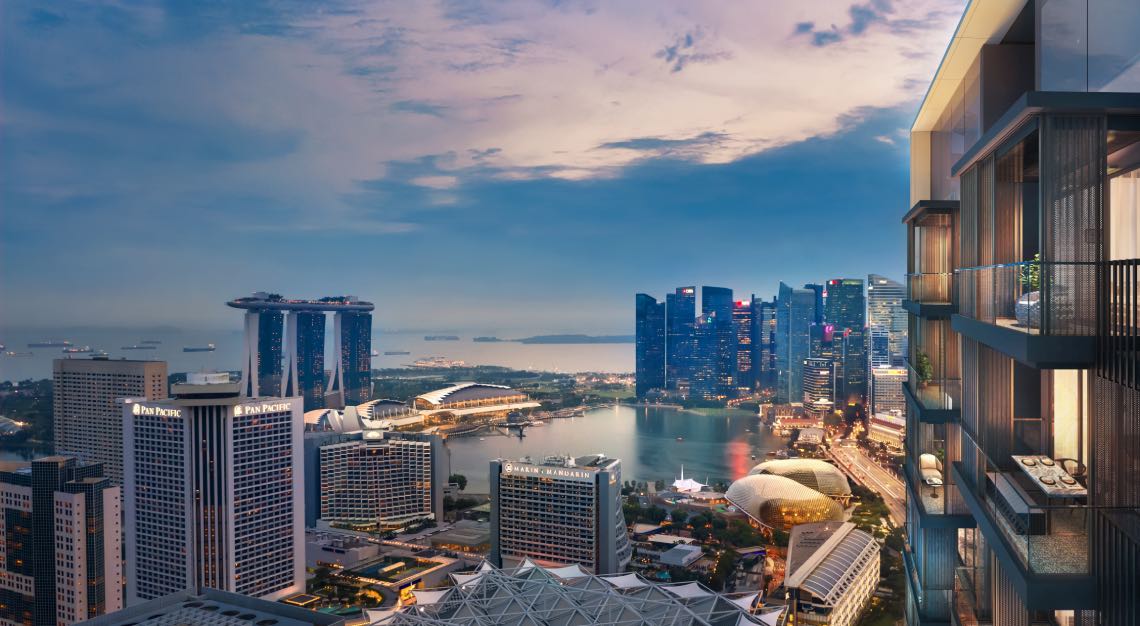 Mixed-use developments are perfect for city centres, both in function and as an investment. But when it comes to scale, it doesn't get any bigger than Guoco Midtown, a fully featured mixed-use development featuring a commercial tower, three concept retail clusters and two condominiums. GuocoLand's project is currently the largest in the CBD, stretching across 3.2 hectares of prime land with a gross floor area of 1.5 million square feet.
The idea of being able to facilitate a lifestyle of 'live, work and play' in one location is challenging to say the least, but GuocoLand is certainly giving it a good go with Guoco Midtown and its 'future-ready' concept. With its comprehensive set of amenities and prime location, perhaps the best way to describe Guoco Midtown would be a smartphone for your non-virtual self. Everything you need – and more – is practically at your fingertips.
Situated at the heart of Beach Road, Guoco Midtown is a stone's throw away from a great number of malls, far more than you would realistically need. Admittedly, this is pretty much the equivalent of the smartphone apps that we rarely use. Bugis Junction, Duo, South Beach, Raffles City and Suntec City are minutes away, while Guoco Midtown has three retail concept clusters of its own.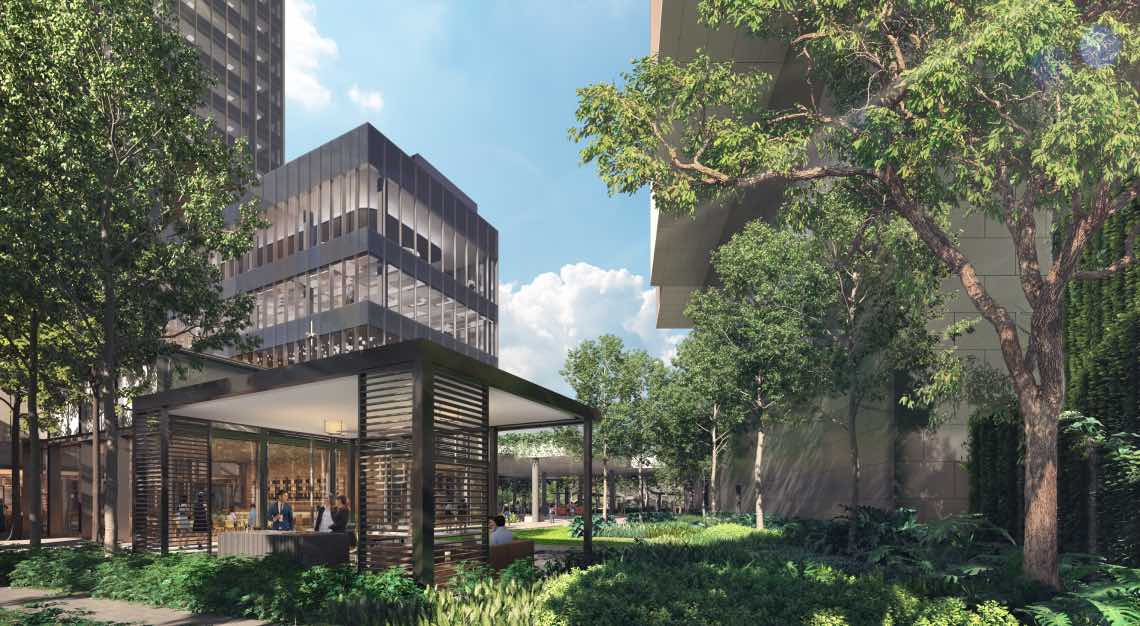 It's also conveniently located, with direct access to all major train lines, so residents won't have to go through the pain of changing lines multiple times. Yes, you could always drive, but hey, it's always good to have options.
Despite its accessibility, Guoco Midtown is effectively self-sufficient with many facilities to address your needs, be it exercise, food and drink, or even nature walks if you feel the need for quiet introspection. One thing that sets Guoco Midtown apart from many such developments is its extensive biophilic setting; it will have around 3.8 hectares of greenery covering over 20 concept gardens and public spaces. This spans more than its land space, and suggests that nature is an integral design concept for both living and working spaces. 
But that won't be the most thought-provoking change to our perception of workspaces. The 'new normal' has dramatically fast-tracked us into the future of work, where we do not need to be tied to our desks to be productive. As such, Midtown Office Tower offers a Core and Flex leasing model to cater to an activity-based working culture. Tenants can opt for a core long-term office space for key operations and supplement ad hoc situations with short-term offices. We do not know when offices will ease safety protocols but having workspaces that are geared to change according to your needs will set many a mind at ease.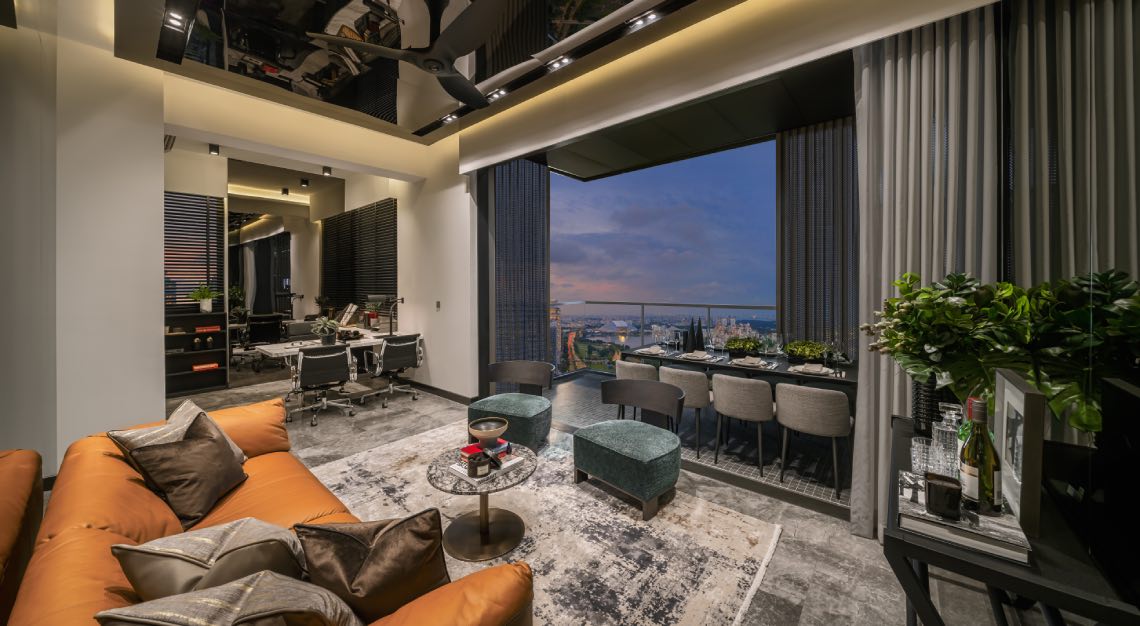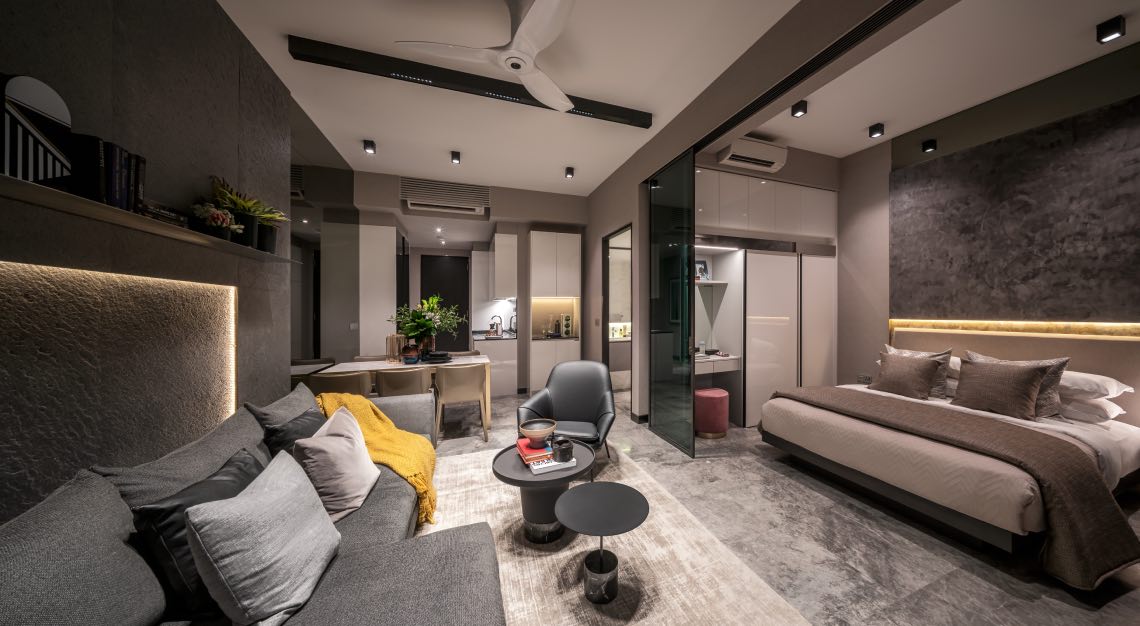 And in keeping with the theme of options and accessibility, both Midtown Bay and Midtown Modern condominiums are but a stone's throw from the office tower and yet offer very different living concepts. The 33-storey, 219-unit Midtown Bay is all about flexibility and a fast-paced lifestyle, featuring one- and two-bedroom apartments as well as two- and three-bedroom duplexes that can be reconfigured as offices or entertainment spaces. In contrast, the one- to four-bedroom residences housed in the two 30-storey towers of Midtown Modern offer serenity and an escape from the hustle and bustle of life. 
Perhaps it is Guoco Midtown's proposed attempts to carry over the spirit of the district that best sums up the ethos of the development. Drawing inspiration from the shophouse districts along Beach Road, Guoco Midtown incorporates the same elements in its public spaces. With the repurposed former Beach Road Police Station as its facade, the sheltered low-rise space is tailormade for unique destination dining experiences. A perfect way to end the day.