In this year's Best of the Best, we continue to honour the brands and people who have continued to create covetable products, even in the midst of a global pandemic. Here, we the Bentley Flying Spur, the car that looks just as good on the inside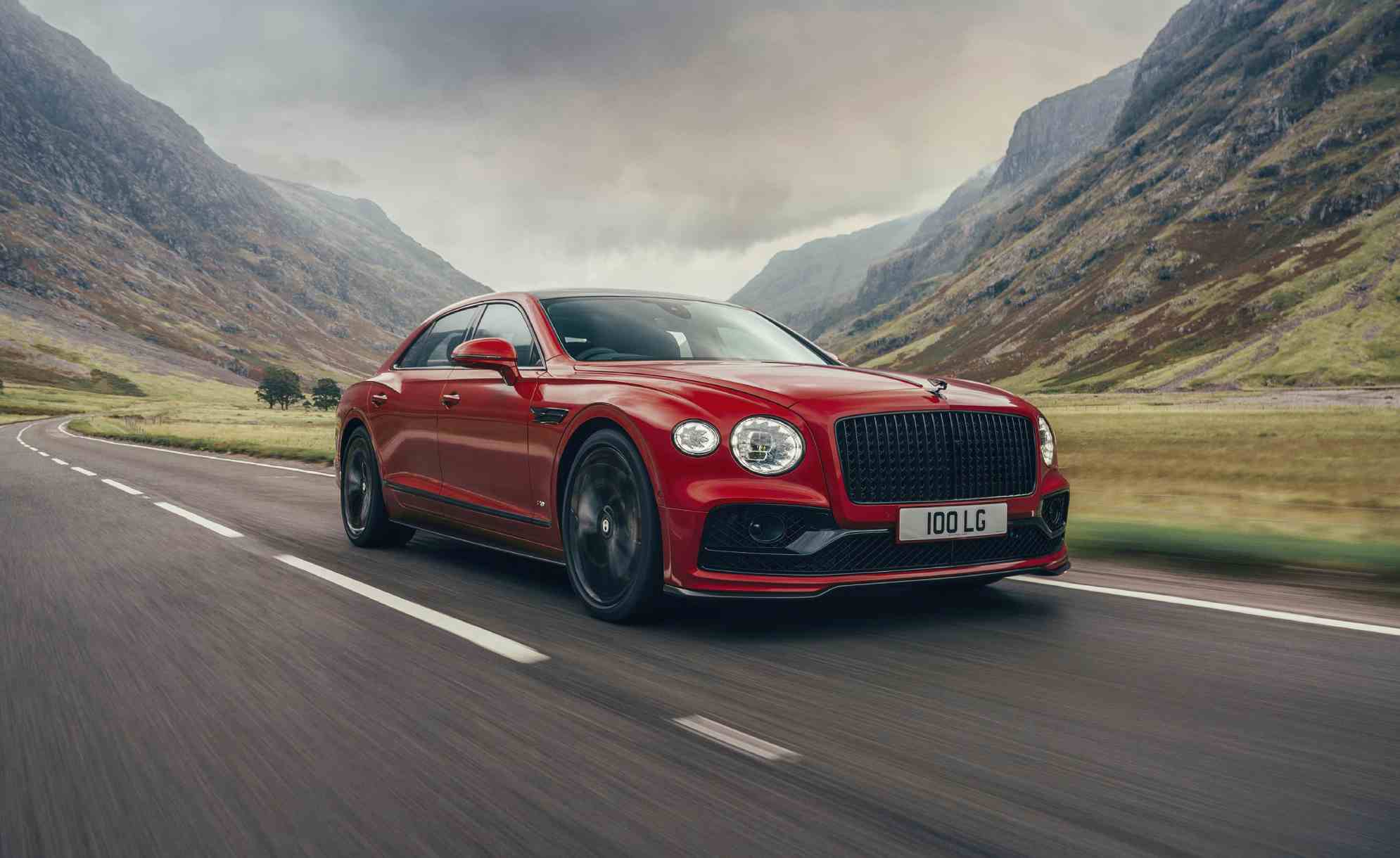 Bentley's Flying Spur has become so refined that it now replaces the Mulsanne as the automaker's top four-door model. Along with effortless W12 or V8 power, the new model offers the smoothest ride this side of a maglev train and a cabin so baronial it's difficult to believe you're inside a car and not, say, a stylish members' club.
Sumptuous seats front and rear are divided by a 'floating' centre console. The Mulliner Driving Specification further elevates the experience, with Bentley's distinctive stitching and a new leather pattern that creates a field of varyingly sized diamonds that follow the contours of the seats and door panels. Leather, available in a vast array of colours, is complemented by one of nine wood veneers. The quality of craftsmanship at Bentley's headquarters in Crewe rivals that of some of the more rarefied luxury houses; some woodworkers have perfected their craft at the marque over several decades, as did their parents before them.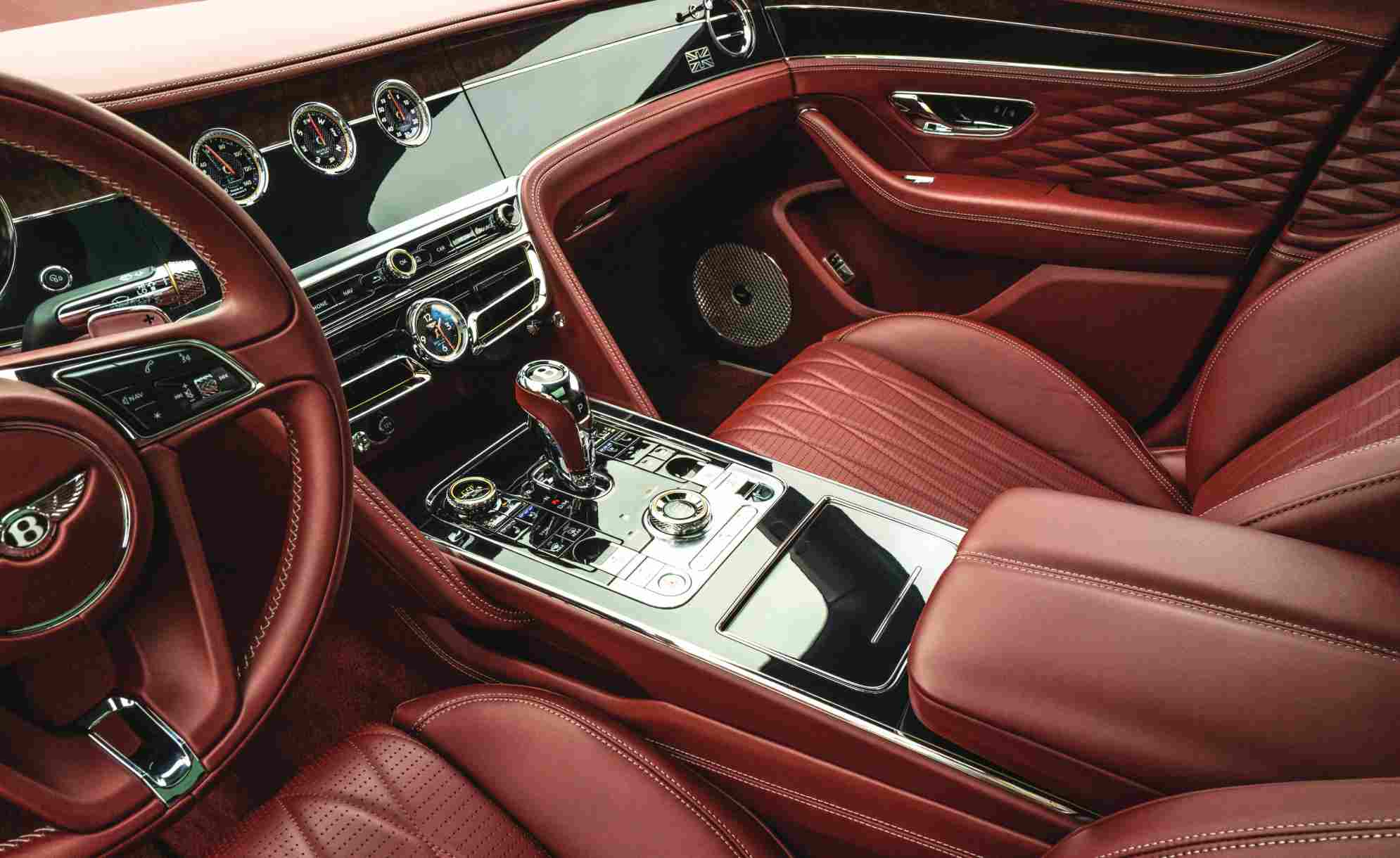 The Bentley Rotating Display remains a delightful option. A smooth fascia in the centre of the dash flips to reveal two distinct presentations: a 12.3-inch touchscreen with a digital infotainment display or, with another turn, three classic analogue instruments showing outside air temperature, a compass and a chronometer. Diamond knurling embellishes the rotary switches and stalks, and can be specified for the clock and vents. The panoramic sunroof adds an even greater sense of space to the airy interior, while the Naim for Bentley sound system, available as an extra, transforms the Flying Spur's cabin into a rolling concert hall.