Joseph Ong, once an auditor and never a party-goer, isn't someone you'd expect running one of Singapore's biggest lifestyle F&B collectives. He founded 1-Group in 2005, which is home to 25 brands, including 1-Altitude, the world's highest rooftop bar, and Monti, a stylish (and might we add, romantic) Italian restaurant at Fullerton Bay.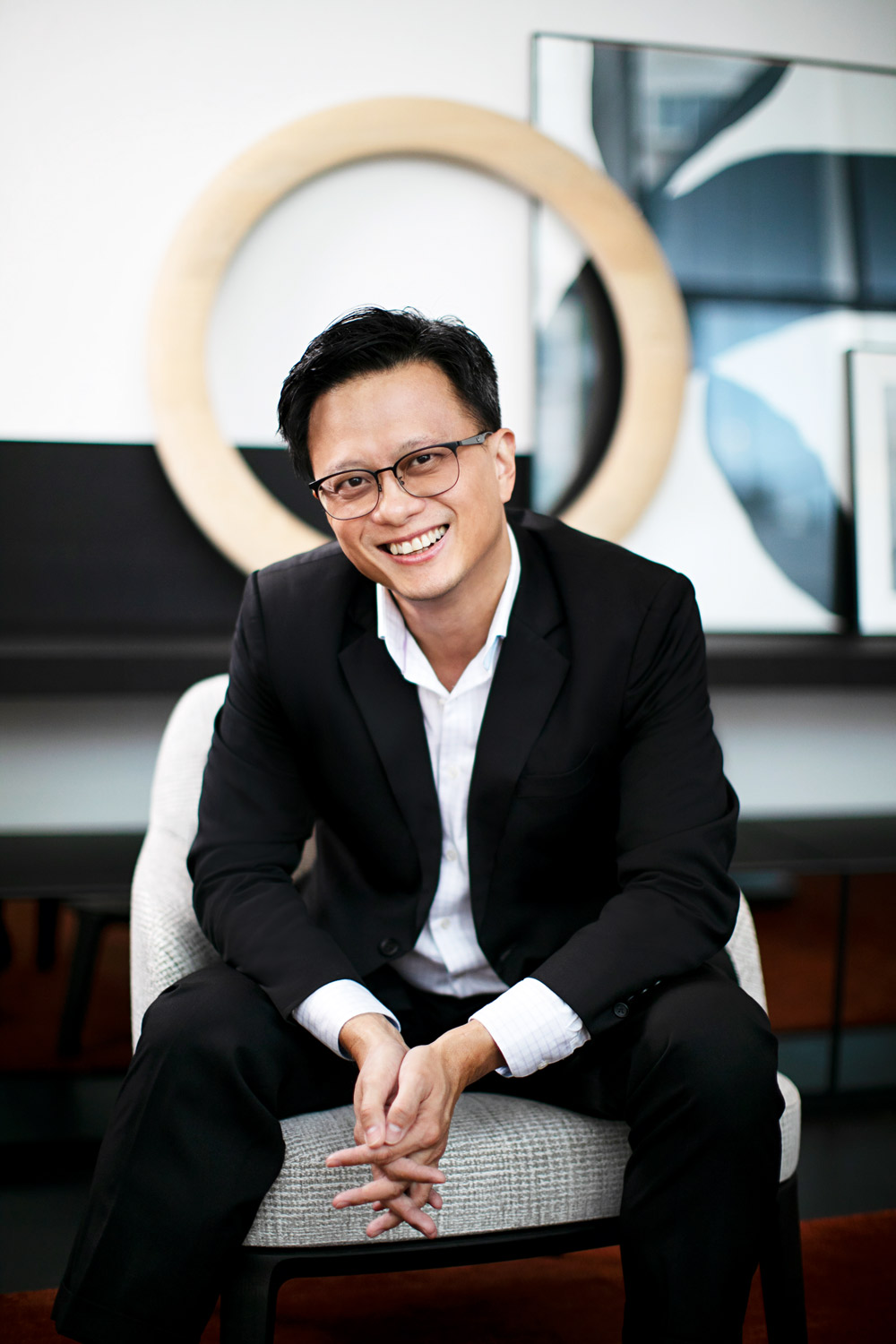 Why are you passionate about what you do?
F&B is probably the most straightforward business to love and be passionate about. It meets the physiological and social needs of most customers, and if done well, it addresses their esteem needs, too – all at once, within those few hours of dining, drinking and entertaining.
What are you most proud of about 1-Group?
In F&B, there's a 95 per cent chance of failing and two out of three times, you won't get your investment back. 1-Group has beaten the odds over the years to become the most extensive and independent lifestyle and F&B group in Singapore, but the war is never over. We have also developed a management system that is now recognised as a sui generis leadership style; it allows the team to be independent, creative, dynamic and high-performing in multiple areas all at once. We documented this in an academic business book we wrote in 2015.
What's the one misconception of your industry that you'd change if you could?
Competition tends to be intense because of the significant intrinsic satisfaction that it gives the owners and it comes across as an accessible business to run.
Whether it makes full sense or not, investors tend to pour large sums of money into multiple projects, thinking they can pull out when things go wrong. But they have to understand that recovery is low; while half of the investment is unrecoverable, the other needs to be liquidated. Don't slash prices – it will only dig you a bigger hole.