The globally acclaimed Young People's Chorus of New York City has long been held up as a model of diversity and artistic excellence. Meet founder Francisco Núñez, who's determined to nurture the child's voice through music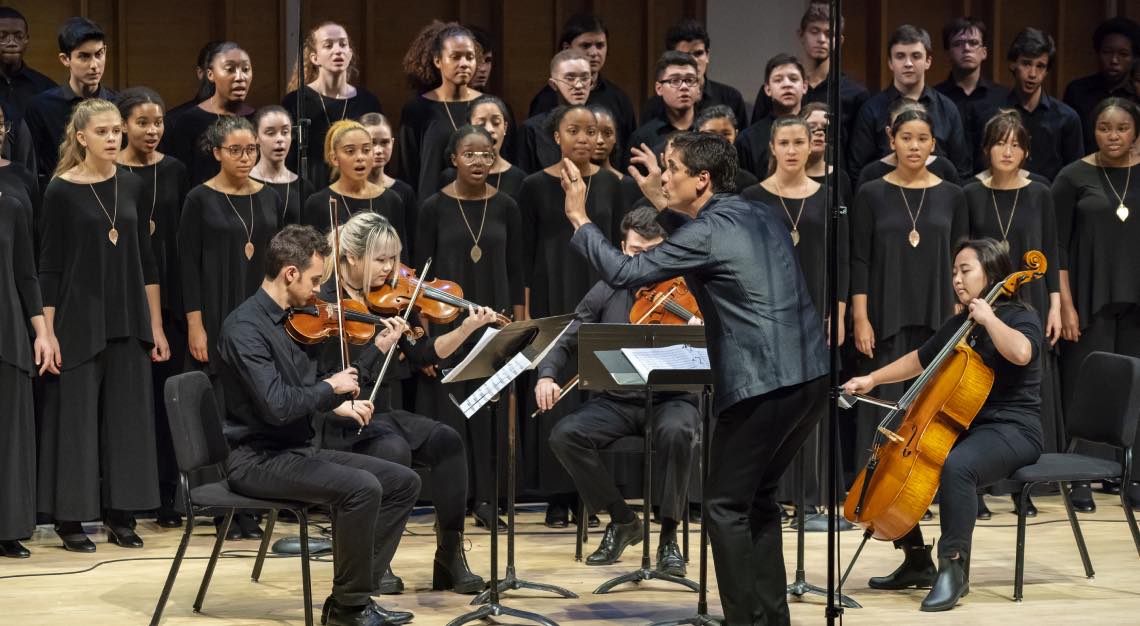 In dark times, music has the power to uplift the soul. So says Francisco Núñez, founder and director of the world-renowned Young People's Chorus of New York City (YPC). Since the outbreak of the virus, Núñez has kept true to his word, finding new and innovative ways to bring the YPC's music to people. Late last year, the choir released its debut virtual album, Heroes, dedicated to the country's many frontline workers. Sung by the YPC's choristers and recorded remotely from their homes, it's a testament to the children's resilience and adaptability – some of whom lacked the initial confidence to sing apart from the group, Núñez explains.
But Núñez also believes that music can do more than just heal. A MacArthur Fellow and Musical America's 2018 Educator of the Year, he remains deeply invested in embracing diversity, to best realise the full potential of each child. In the Key of Love, the YPC's online platform which launched last year, does more than showcase the chorus's latest performances – it also includes discussion panels featuring industry leaders on fostering inclusion and reimagining the arts, and celebrates successful YPC alumni as beacons paving the way for younger choristers. Most recently, the YPC unveiled Just Songs (Unplugged), a compilation of acoustic solo works by emerging artists and songwriters, centred around contemporary issues of social equity. Soothing and heartfelt, it's a timely reminder of music's relevance in an oft fragmented world – and its capacity to evoke change, Núñez asserts.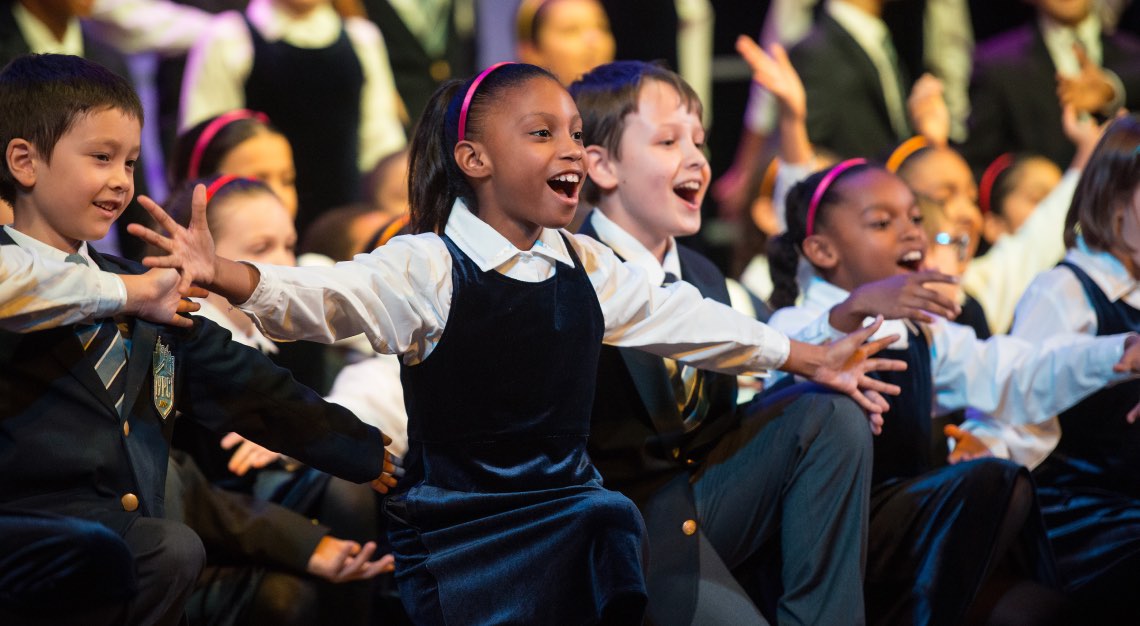 "A child's voice is uninhibited by the boundaries and fears that we as adults face. Their voices reflect hope – and for the YPC, the richness of diversity. I don't think there's anything more inspiring than the sound of a child's voice. It reminds us that anything is possible, no matter who we are or where we come from.
Youth choruses have grown in popularity over the last 25 years and the repertoire has evolved. The YPC created the first major commissioning programme titled Transient Glory, which featured over 150 new works from some of the world's leading composers; most of whom were writing for the child's voice for the first time. Today, youth choruses continue to benefit from our programme, and composers are adding to their catalogues by creating new works for children. We hear youth's choirs not only in concert halls, but in popular music and movies too.
Youths today have more confidence and are more willing to question the status quo. Running a youth chorus is no longer just about developing choristers' singing voices; it's also about hearing and understanding their voices as young citizens. This past year has been an awakening for many of our children, who were directly impacted by social injustices and calls for a more equal and just world. This wasn't the case when I started the YPC three decades ago. Our role as educators has expanded, to ensure that our choristers are prepared for life's challenges long after they leave.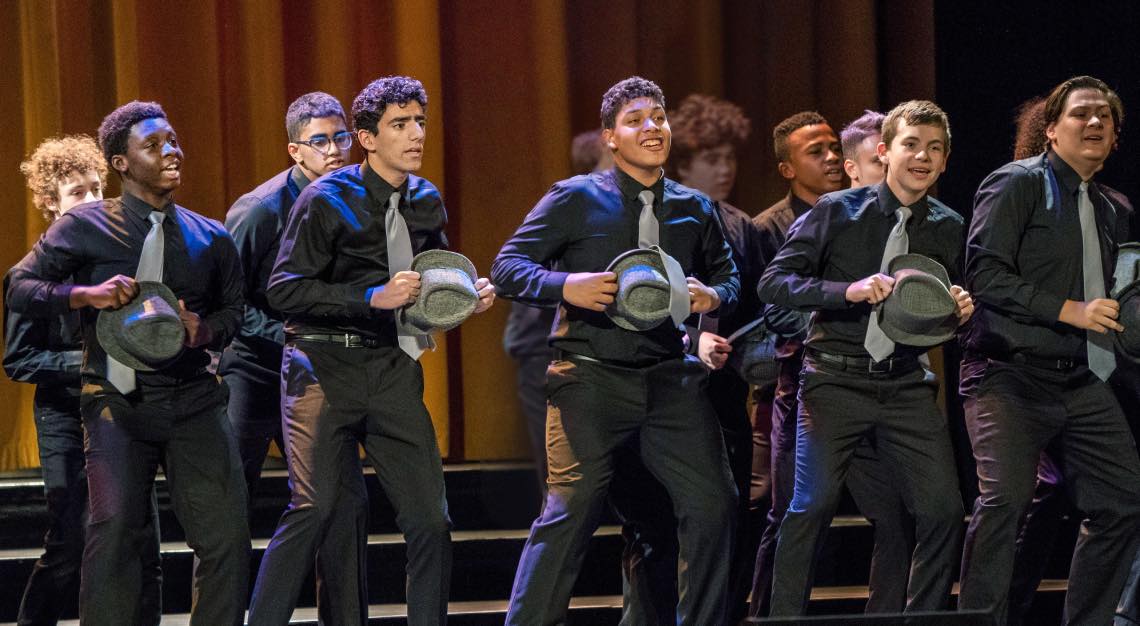 Our intention for the virtual album, Heroes, was to let listeners know that they are not alone, even if it feels that way. Each of the songs carry a message that resonates with the challenges we face today. You'll Never Walk Alone is a spiritual song that reminds us of being part of a greater ecosystem. Three Little Birds is filled with joy: "Don't worry about a thing. Cause every little thing, gonna be all right". It's a simple message, yet such a powerful one. In the most challenging times, the arts play a crucial role in comforting, inspiring and validating people's feelings – from sadness and anxiety, to hope and joy.
I hope to impact the lives of young choristers in the same way that music changed mine. I grew up as the child of immigrants in a low-income neighbourhood, during a time when New York City was very segregated. I had no way of connecting with others, until my mother bartered her cleaning services in exchange for free piano lessons for me. Music enabled me to reach my highest potential, to connect with other children whose backgrounds were different from my own. For the first time, I felt seen and heard.
When the YPC performs on different stages across the world, the audience is not only impressed by the performance, but they see that it's possible for children from different backgrounds to come together. We also hope that by using our online platform, In the Key of Love, we can reach more people from even farther places. Diversity allows us to learn about ourselves by learning from others. What better way to showcase to the world, the beauty of each child?
The YPC will continue to educate our young people on the power of music, and the influence it can have on the world. It's important to create a performance that's both entertaining and inspiring, but the real work remains off stage – in the rehearsal room. Singing together is a choice, and we hope to inspire thousands of children across the US and beyond."
Featured image by YPC