Sun-kissed cuisine
Emerging from a recent renovation with a whole new look is the Fullerton Bay Hotel's La Brasserie.
Also new is a renewed focus in its menu. Gone are the local favourites, with them having been relocated to the hotel's Clifford Pier outlet. La Brasserie's new European-centric menu inspired by the light, fresh cuisine enjoyed in the south of France.
Grenoble-style roasted cod makes an appearance, as does a lobster and scallop carpaccio.
However, the familiar brasserie classics that give the restaurant its name still remain. That means you'll find onion soup, beef tartare and duck confit on the menu. And to end things on a sweet note, there's tarte tatin and creme brulee.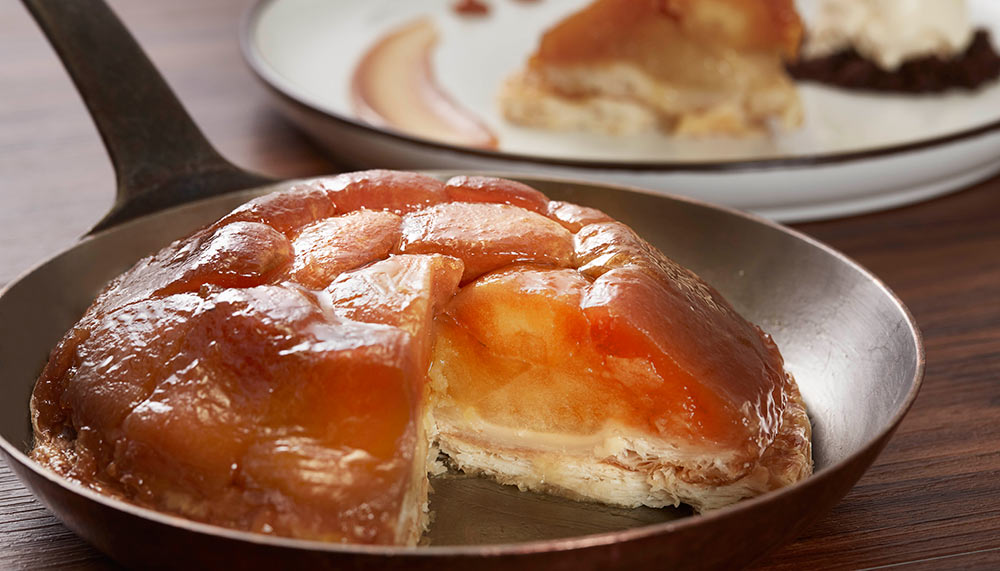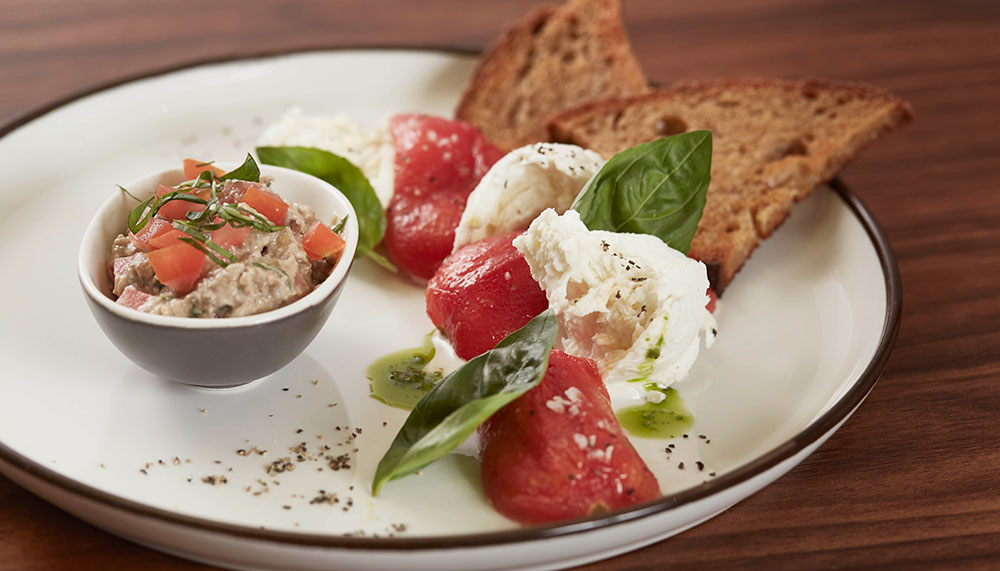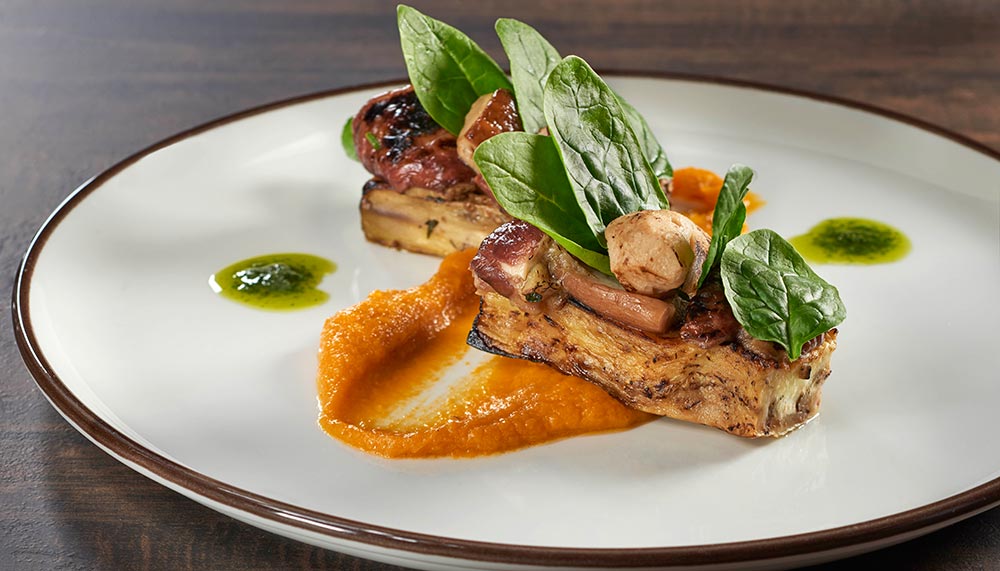 To our surprise, La Brasserie even includes peach melba, a welcome old-school addition that's a refreshing sight in an era where going the highfalutin route seems to be the only path to culinary legitimacy.
Enough of the waffling, and on to a few must-try items on La Brasserie's menu.
Onion soup
Walking into a French brasserie and ordering an onion soup might indicate a woeful lack of imagination. Yes, it's akin to going to an Italian joint and getting the spag bol. However, like the aforementioned pasta with stewed meat sauce, we argue it's a brasserie's truest test of greatness. If there was a place that could Make Ordering Onion Soup Great Again, La Brasserie would be it. La Brasserie's onion soup marries sweetness from the onions, mouth-filling umami from the bone broth and musky gratinated gruyere.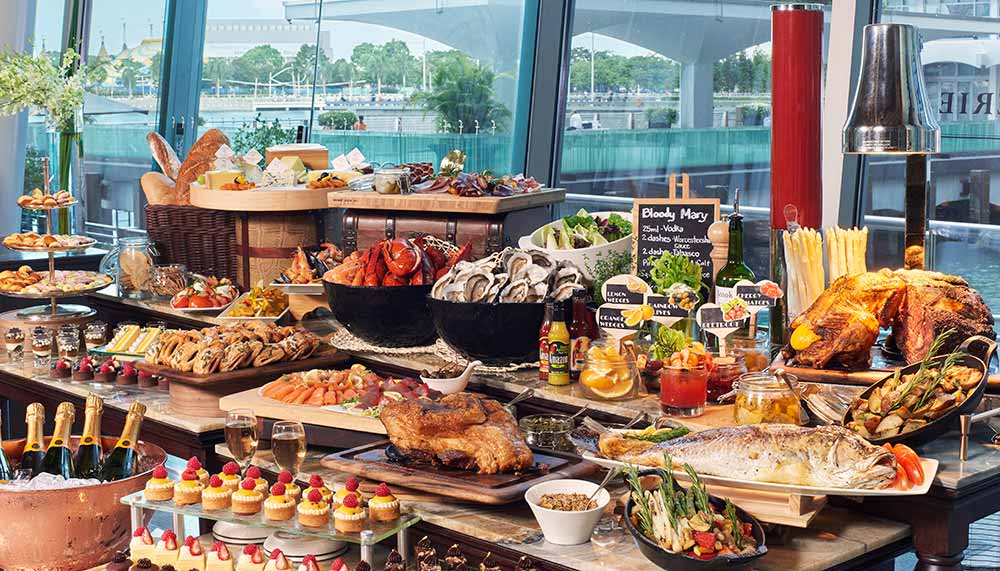 Lobster and scallop carpaccio
The inclusion of this in La Brasserie's menu might seem a bit of an odd choice, though that confusions quickly clears once you learn of its provenance. Created by the Fullerton Heritage's general manager Cavaliere Giovanni Viterale, this has been on the menu since 2010. It's also worth noting that the black truffle and truffle-lime dressing don't overpower the rest of the dish, as is so often the case. The delicate flavours of the lobster and scallop shine through, ever so gently perfumed by the truffle. Lovely.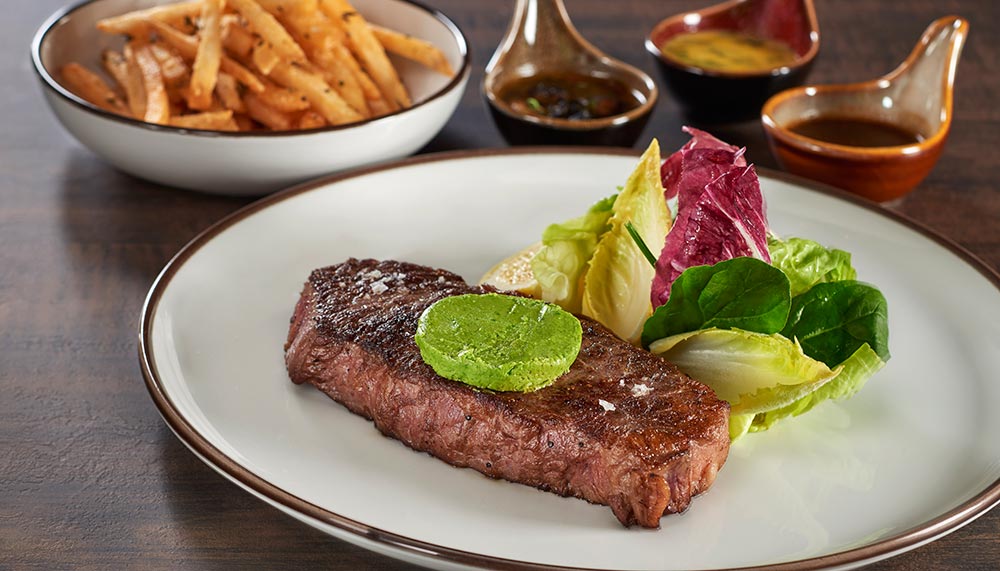 Steak condiments
It's not something you can off the menu for obvious reasons, but bear with us. What you get with your steak – entrecote, rump, bone-in ribeye, tenderloin – is a massive selection of three sauces, three types of salt and nine mustards (you read that right). Sauces are par for the course, such as bearnaise, bordelaise or mushroom, but the mustard selection selection, well. Aside from the usual pommery or hot English, there's also lemon zest and curry, among others. A little gimmicky, yes, but also a whole lot of fun.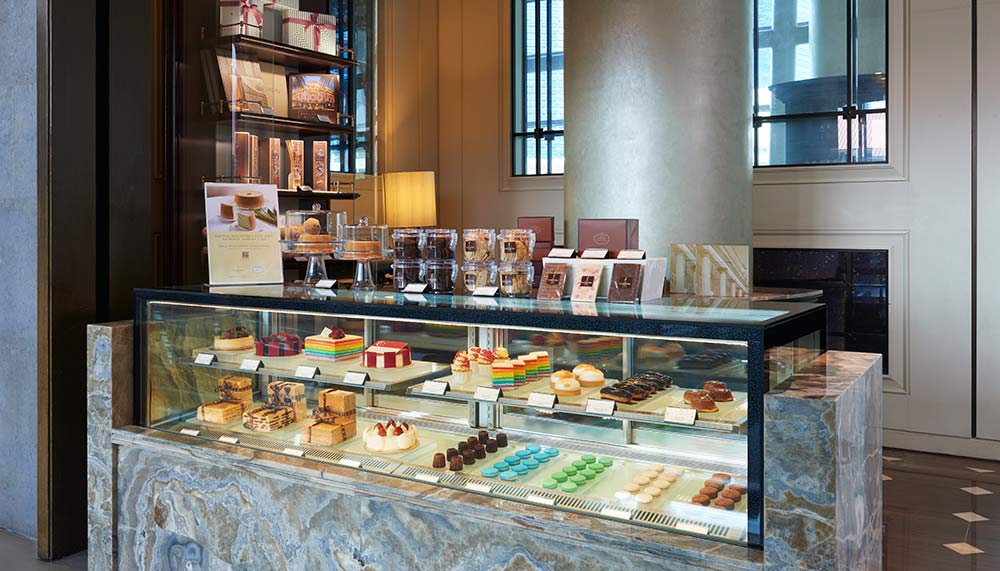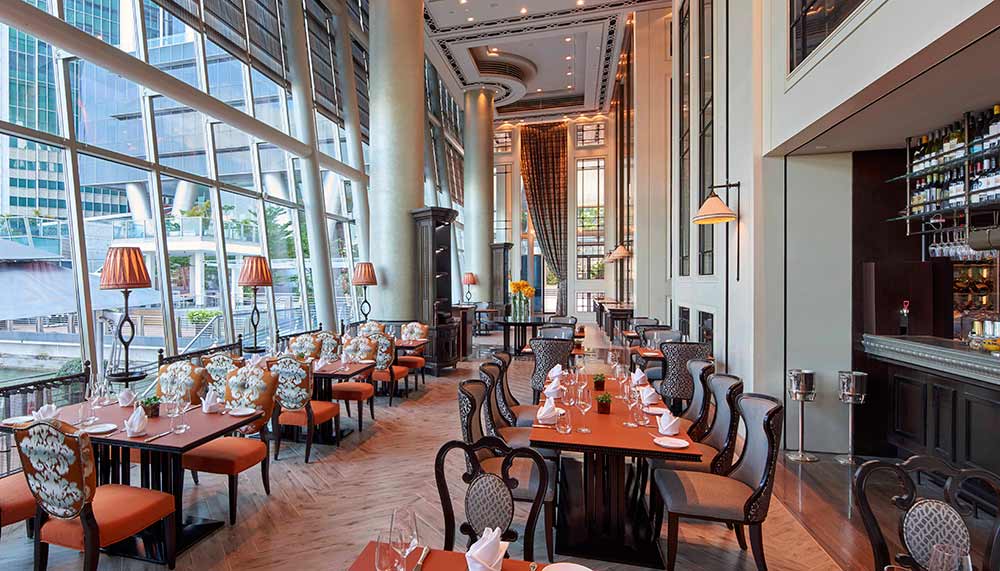 Profiteroles
If you think about it, profiteroles are pretty magic. Who ever knew that combining seemingly mundane ingredients like choux pastry and fresh cream could make for such a heavenly combination. Even more heavenly is what La Brasserie pairs its house-made profiteroles with – a warm Valrhona chocolate sauce and Tahitian vanilla ice cream.