Yoshihiro Narisawa creates gastronomy through the eyes of nature, and what he brings to the table is the best nature has to offer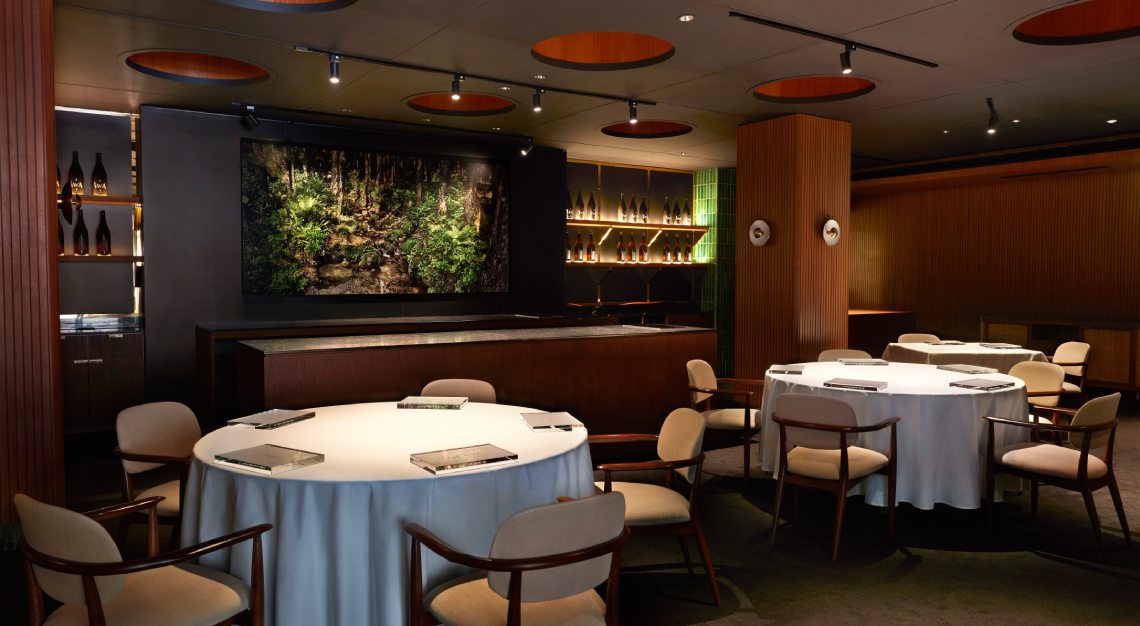 To dine at Narisawa isn't just to fill the tummy. It's an experience, and one that brings to mind The Menu, the satirical movie that brings restaurants like Noma and Blue Hill  at Stone Barns to the big screen. In other words, fun, conceptual and a little mind-boggling. 
But any chef worth his salt is worth a shot. Yoshihiro Narisawa's restaurant in Tokyo is the only restaurant in Asia to be included in the World's 50 Best list for the last 15 years, and it has held on to its two Michelin stars since 2011. He was also a head judge on Final Table on Netflix. As part of the Mandala Masters, an initiative that has seen other culinary headliners like Gaggan Anand and power couple Virgilio Martínez and Pía León, chef Narisawa has been brought to us, and is currently here until 30 April.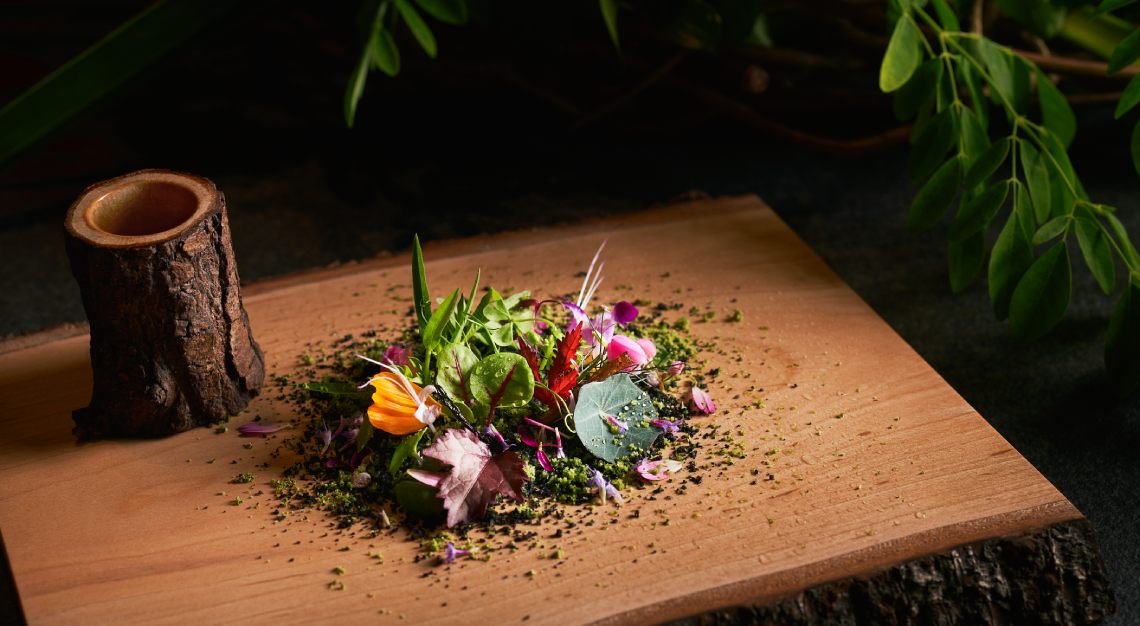 As the restaurant in Tokyo is undergoing renovation, he has brought with him a team of 15 and his nature-inspired culinary style to Mandala Club on Bukit Pasoh, serving lunch and dinner to 24 guests at any one time (36, if you count the private dining room). Watch him in action as you savour every dish; and savour you must, especially if you're forking out S$1,000 for dinner and wine/sake pairing, taxes included.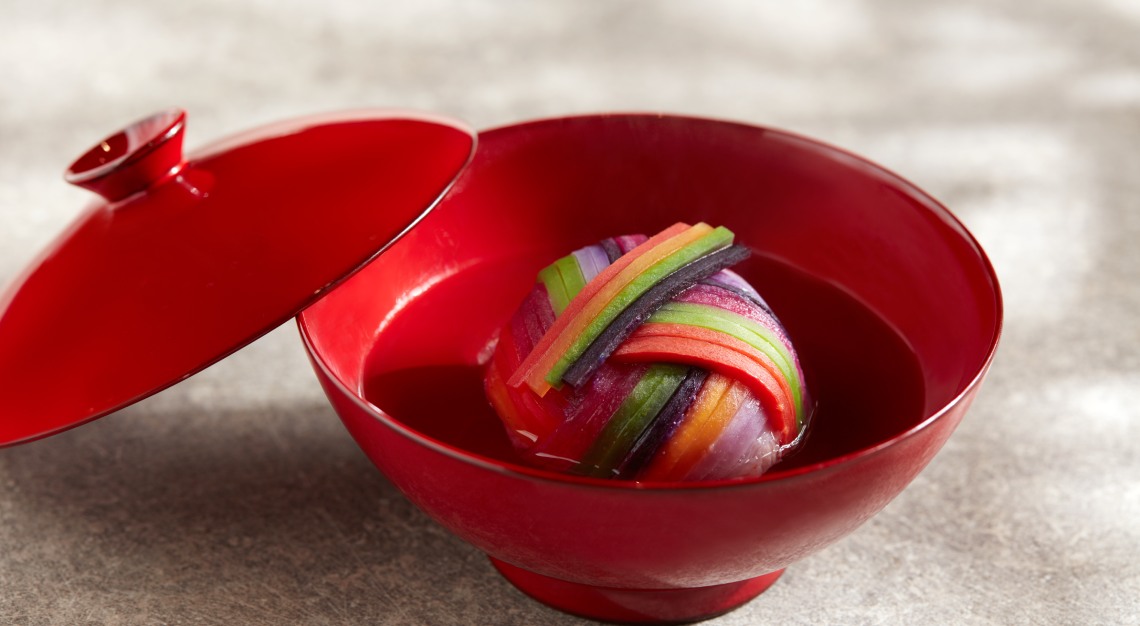 His cuisine is what he calls 'innovative Satoyama'. He creates gastronomy through the eyes of nature, and through foraged ingredients from the land between mountains and villages—wild flowers and soil, for example—what he brings to the table is the best nature has to offer. His philosophy? To nourish the spirit and well-being; to create fancy food that's as beneficial as it is sustainable. But like him, most of the items on the plate are imported, but there are items from Singapore and its neighbours.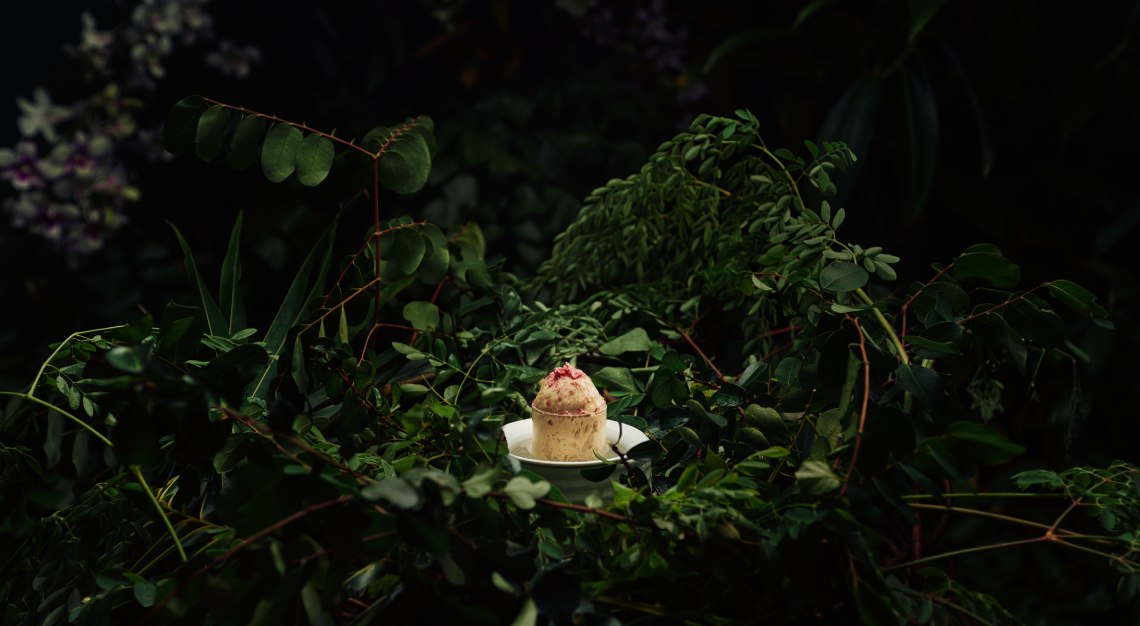 Like we said, it's more of an experience than it is a meal, and sometimes his dishes warm your social media feed more than they do your heart. But that's okay. Every dish is a 'force of nature', like his signature Bread of the Forest, which works its wild yeasted magic before your eyes. Watch the dough rise before getting baked in hot stone, before it is enjoyed with Moss Butter, Hokkaido butter that's whipped with black olives and spinach chlorophyll. Delicious.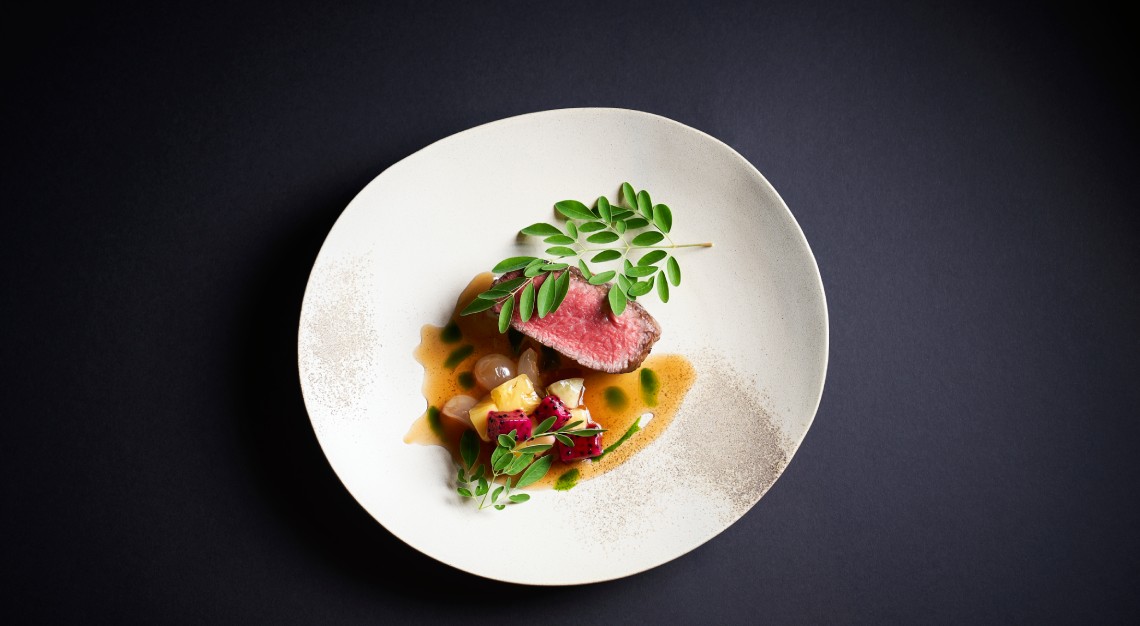 His unique brand of environmentalism is amplified in Scenery of Garden, a local version of Satoyama Scenery. Smeared and sprinkled on a wooden slate is eggplant purée and herbs and flowers from Edible Garden City, accompanied by a cup of water flavoured by plant and earth. Temari, inspired by the colourful embroidered hand ball in Japan, has a prawn and scallop dumpling wrapped in different strips of root vegetables. Wagyu from Kagoshima, is wrapped in banana leaf and cooked over fire by Narisawa himself, before getting plated with mangosteen and dragon fruit.
Robb Tip: Dinner has been fully booked but there may still be space at lunch. Enquire to ask and if you get a seat, opt for the sake pairing to enjoy Masuizumi by Masuda Sake Company, a rare hand-brewed sake that you will love.
Mandala Masters x Porsche Presents Narisawa
31 Bukit Pasoh Rd
Singapore 089845
Tel: +65 8822 9154