Celebrate the Mid-Autumn Festival in style with Singapore's best mooncakes
Mid-Autumn Festival is often a love-hate affair for us journalists. While it marks a good excuse reason to spend time with our extended families, it also means more mooncake, the symbol of togetherness and at times, torture. Traditionally baked to a golden crisp and stuffed with sweet lotus paste and salted egg yolk, it has come a long way with all the shapes, sizes and flavours that we now see. Cool, but there are mooncakes and there are mooncakes: they often look better than they taste, and they do not come cheap. So for the benefit of you dear readers, we have eaten our way through every mooncake we could lay our hands on. From classic to contemporary, here's a list of what we think deserve mention and your attention. Happy Mid-Autumn Festival in advance.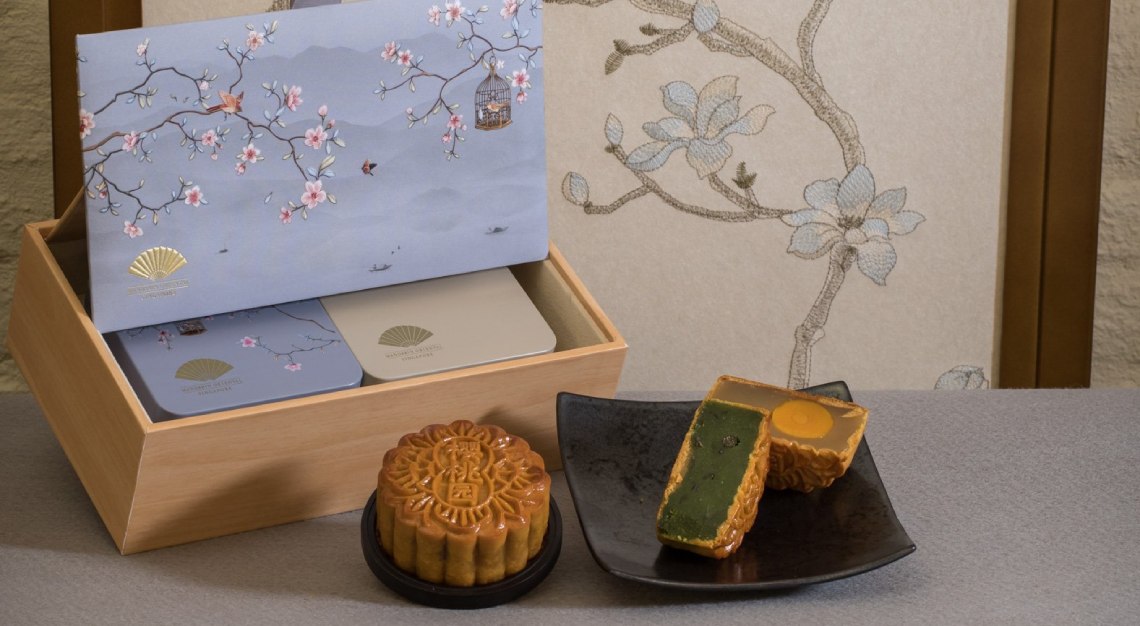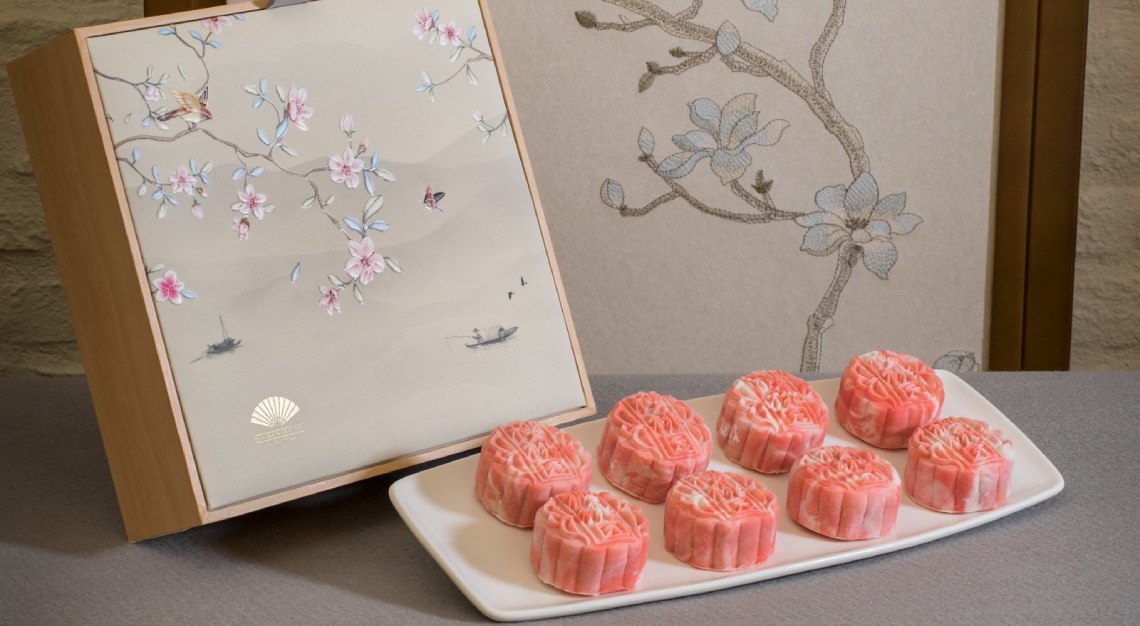 Cherry Garden
Best known for: Healthy tea- and fruit-infused mooncakes
Cherry Garden is best for its tea- and fruit-infused mooncakes that are light on the palate and perfect for the health conscious. Case in point, the newly-released Matcha Red Bean and Lugu Oolong Tea with Melon Seeds – the tea, sourced from the Lugu region of Nantou County in central Taiwan, is said to promote weight loss and relieve tension. Too healthy for your liking? No worries. Order the Lychee Martini and Chocolate Truffle or Exotic Passion Fruit snow skin varieties, two surefire ways that will lighten the spirit instead of your uh, weight.
Cherry Garden
5 Raffles Avenue
Mandarin Oriental
Singapore 039797
Tel: +65 6885 3500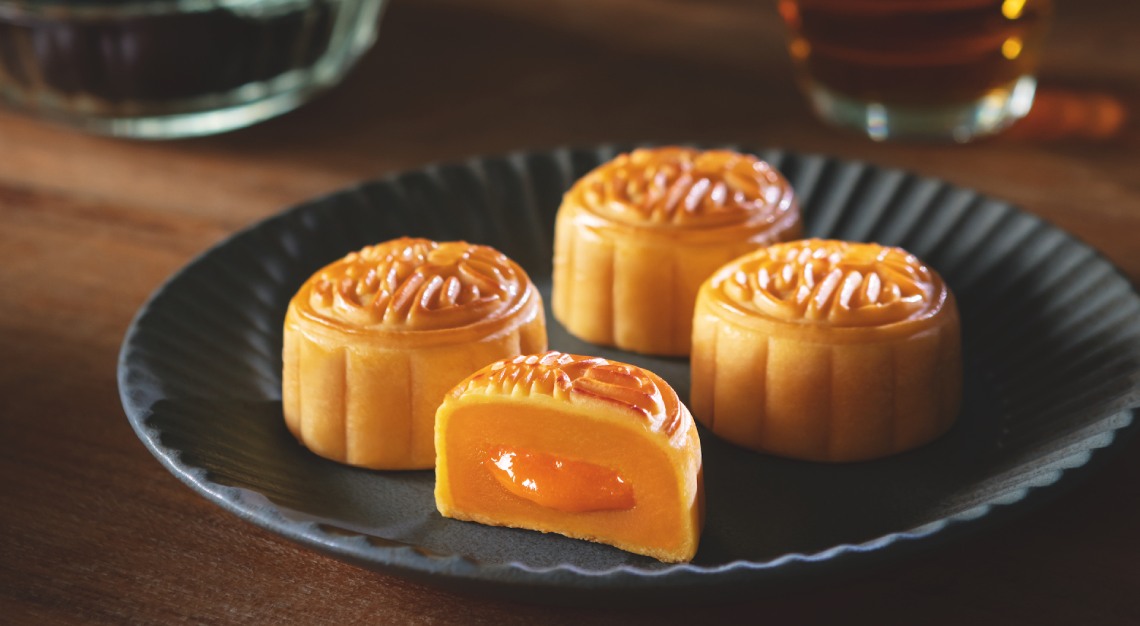 Hong Kong Mei-Xin
Best known for: Gooey, lava egg custard mooncakes
There are egg custard mooncakes, and there are lava egg custard mooncakes. Introduced in 2014, the Lava Custard Mooncake has a molten surprise hidden within a layer of buttery pastry. It's a definite change in texture from what we are accustomed to, but it adds a fun, unexpected twist to the entire experience. It comes with lotus paste if you're a stickler for what mooncakes should contain, or have your egg custard two ways in the same mouthful. The brand doesn't have a physical shop in Singapore, but is available at Tangs.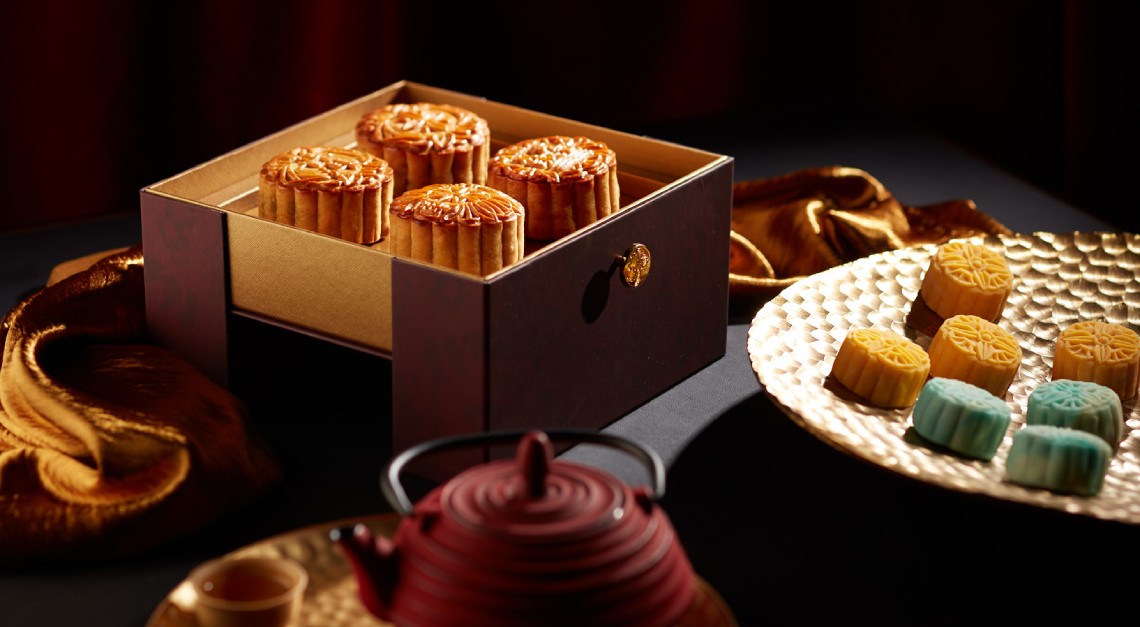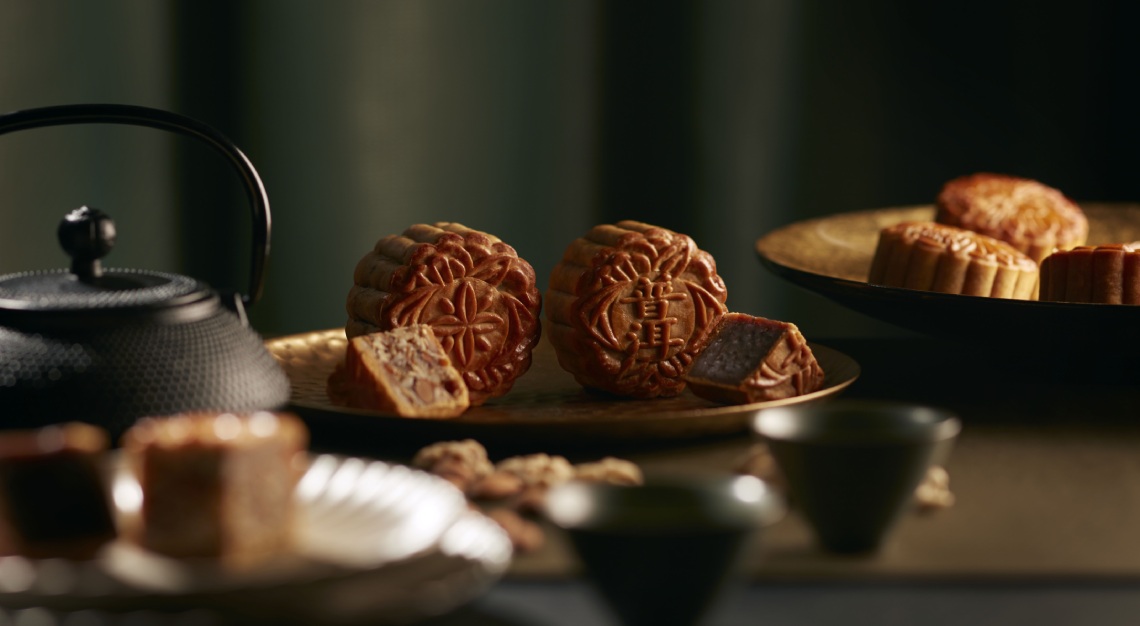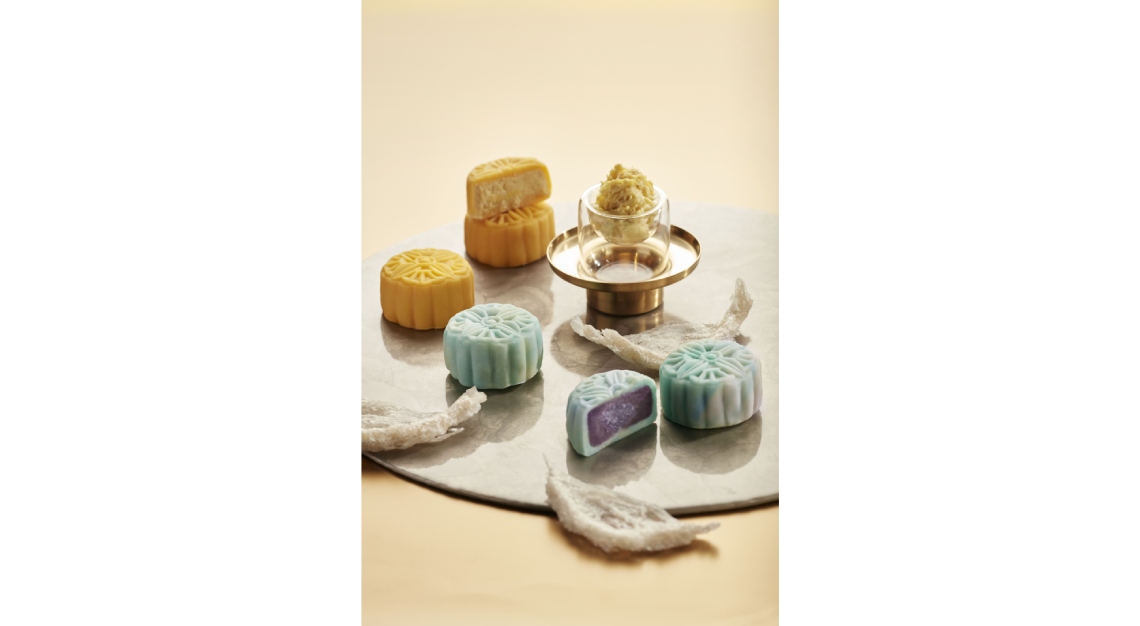 Madame Fan
Best known for: Traditional baked and snow skin mooncakes
Cantonese restaurant Madame Fan at JW Marriott marks the joyous festival with both traditional and contemporary snow skin mooncakes, presented in a tastefully designed red box. New flavours launched this year include a tropical twist in the traditional Baked Single Yolk Lychee Lotus Paste, and the nourishing Bird's Nest with Japanese Sweet Potato Mini Snow Skin, a striking marbled, turquoise creation. The menu also offers a fragrant Pu'er tea-infused baked mooncake packed with nutritious chia seeds as well as a snow skin mooncake filled with luscious, creamy Mao Shan Wang durian purée.
Madame Fan
30 Beach Road
JW Marriott Singapore South Beach
Singapore 189763
Tel: +65 6818 1908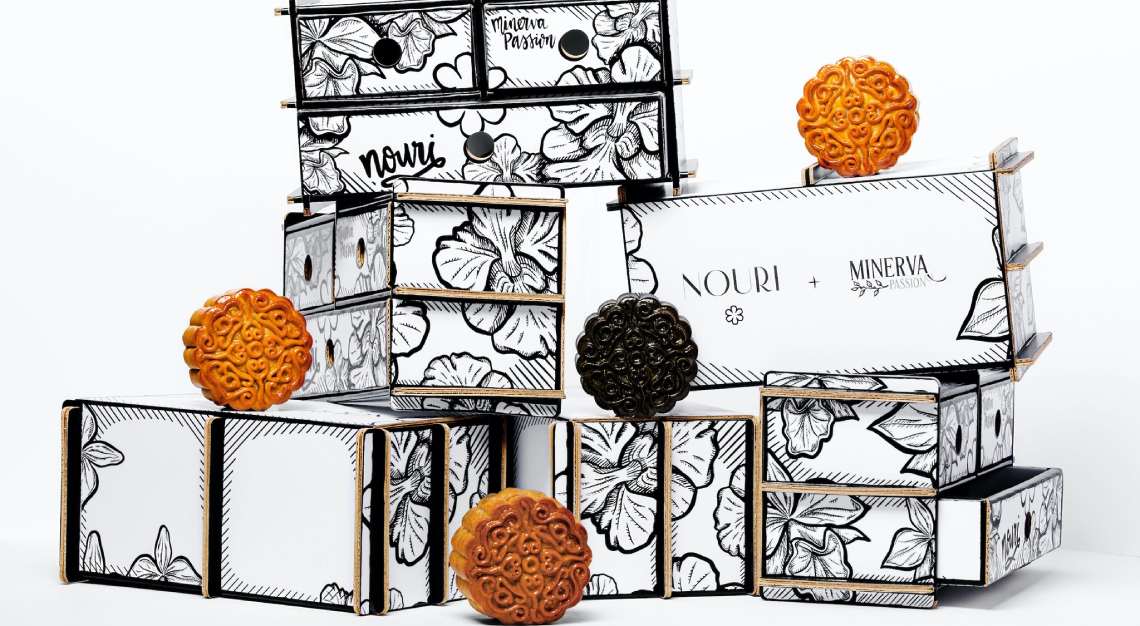 Nouri
Best known for: Cross-cultural baked mooncakes
Nouri, a restaurant that's well-loved for its cross-cultural cuisine, builds on its philosophy further with this collaboration with Minerva Passions. Each set comes as a box (it's plastic-free, by the way) of four flavours: Love is Everywhere, for instance, is packed with almond lotus paste and savoury sakura cherry blossom, while The Moonshot, made with black sesame paste and Bronte pistachio, draws inspiration from the dense and sweet Middle Eastern dessert, Halva.
Nouri
72 Amoy Street
Singapore 069891
Tel: +65 6221 4148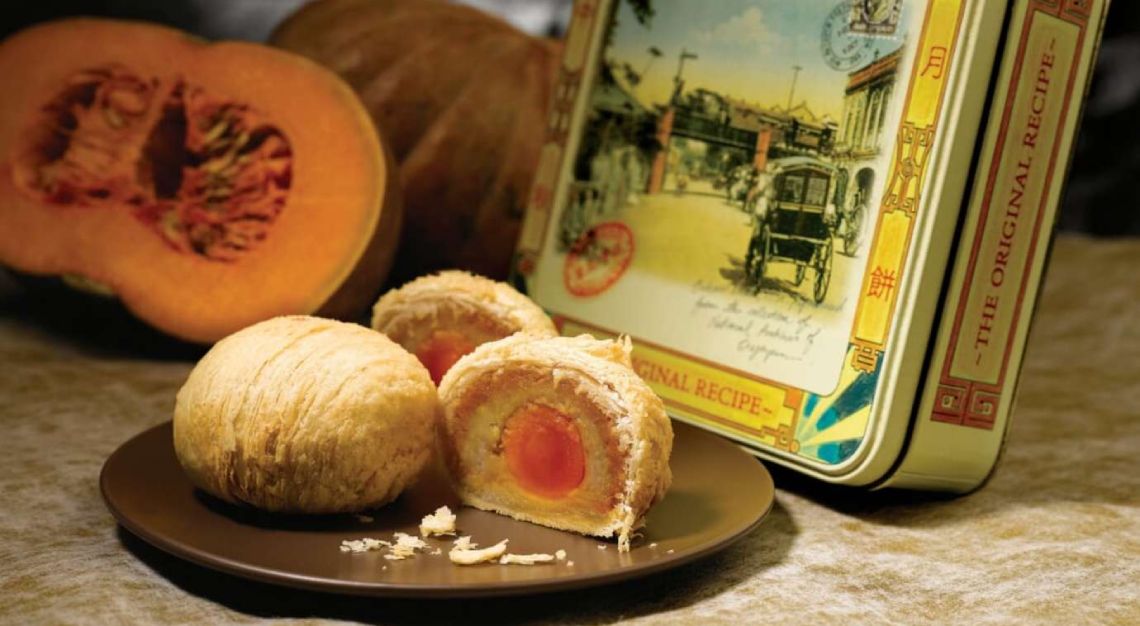 Peony Jade
Best known for: Teochew-style yam mooncakes
This Michelin Bib Gourmand restaurant isn't a household name in Singapore for no reason. Dishes aside, the restaurant is also raved about for its stalwart Teochew-style yam mooncakes. With a buttery, flakey pastry wrapped around a smooth yam filling and a decadent salted egg yolk, there really isn't much left to desire. Except perhaps, for a second piece. While online orders aren't open just yet, beat the queues by making orders over the phone.
Peony Jade
10 Bukit Chermin Road
M Level
Singapore 109918
Tel: +65 6276 9138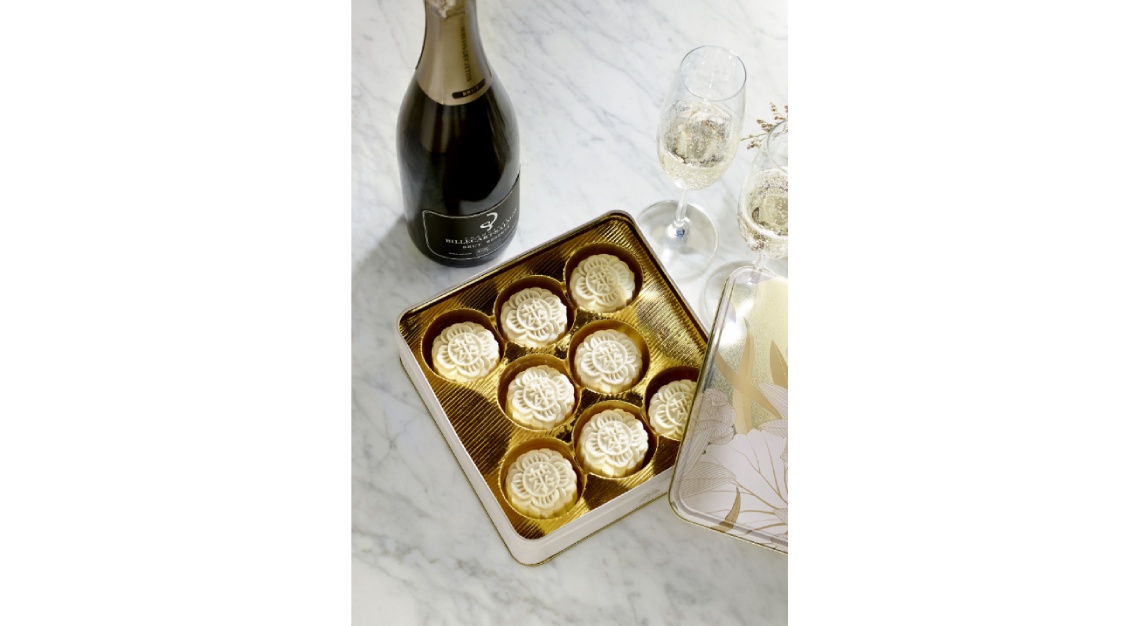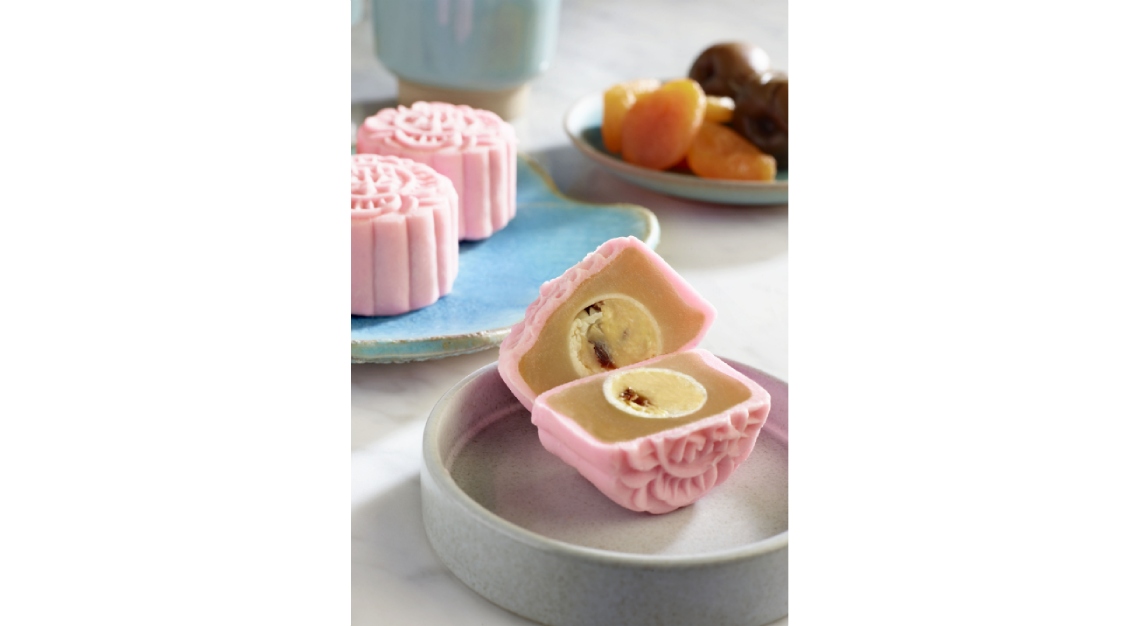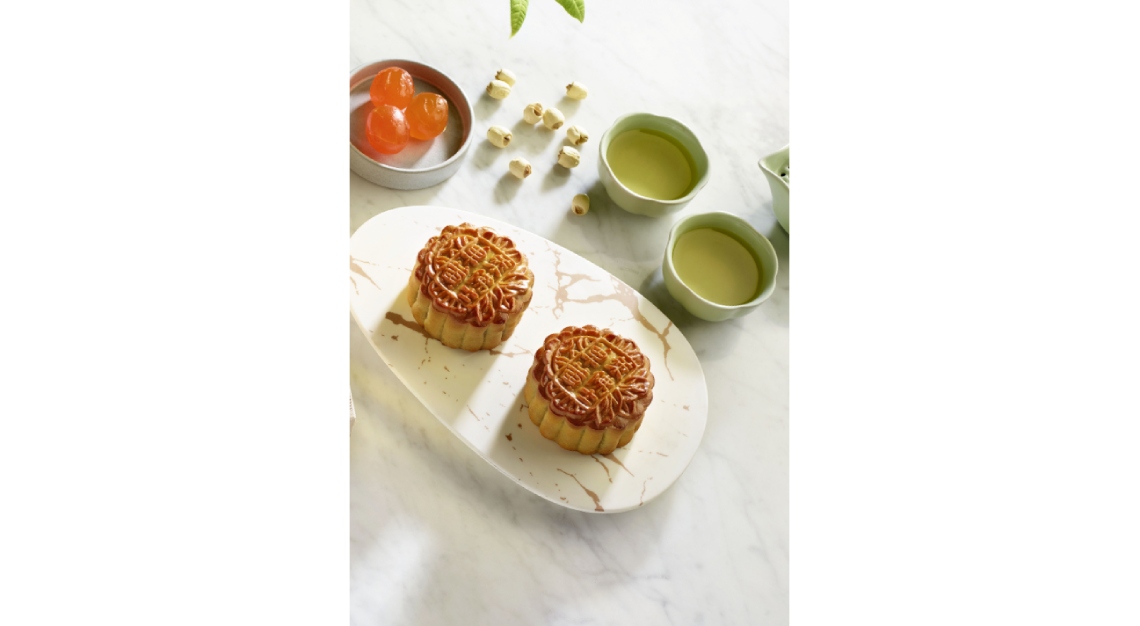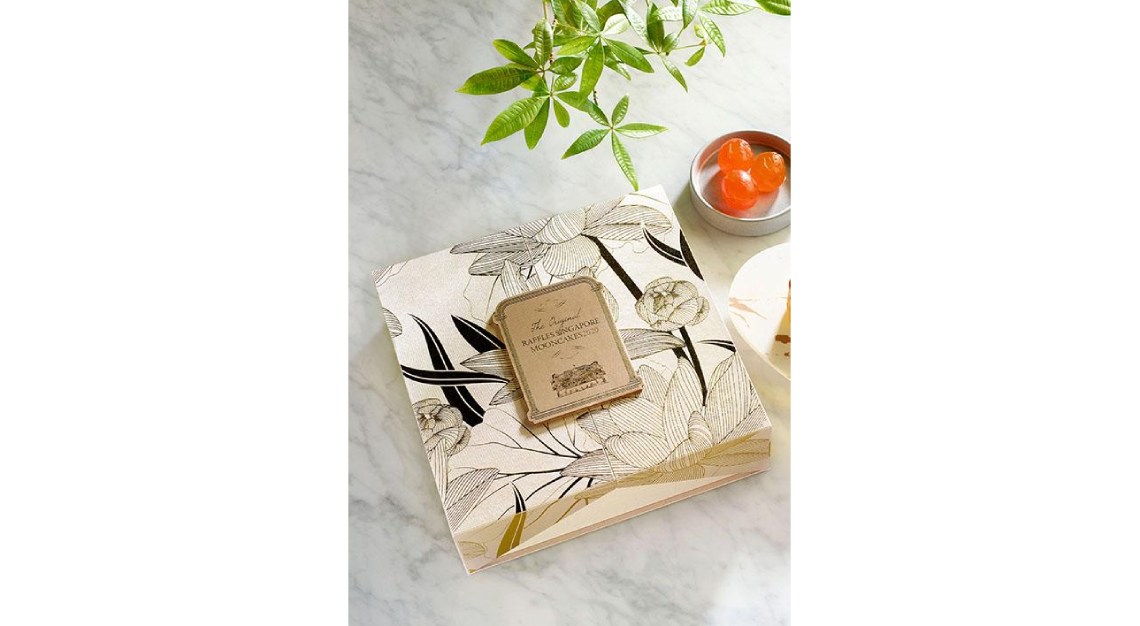 Raffles Hotel Singapore
Best known for: Its signature Champagne Truffle Snow Skin Mooncake
Delight family and business associates with an elegant ivory gift box inspired by the lush greenery and white facade of Raffles Hotel, the 'grande dame' of Singapore. Regarded as one of the most popular purveyors of snow skin mooncakes, Raffles offers five varieties this year – the Apricot and Sour Plum and signature Champagne Truffle for instance – and three equally excellent traditional, baked mooncakes, including a Double Yolk with Macadamia Nuts and White Lotus Paste.
Raffles Hotel Singapore
1 Beach Road
Singapore 189673
Tel: +65 6412 1122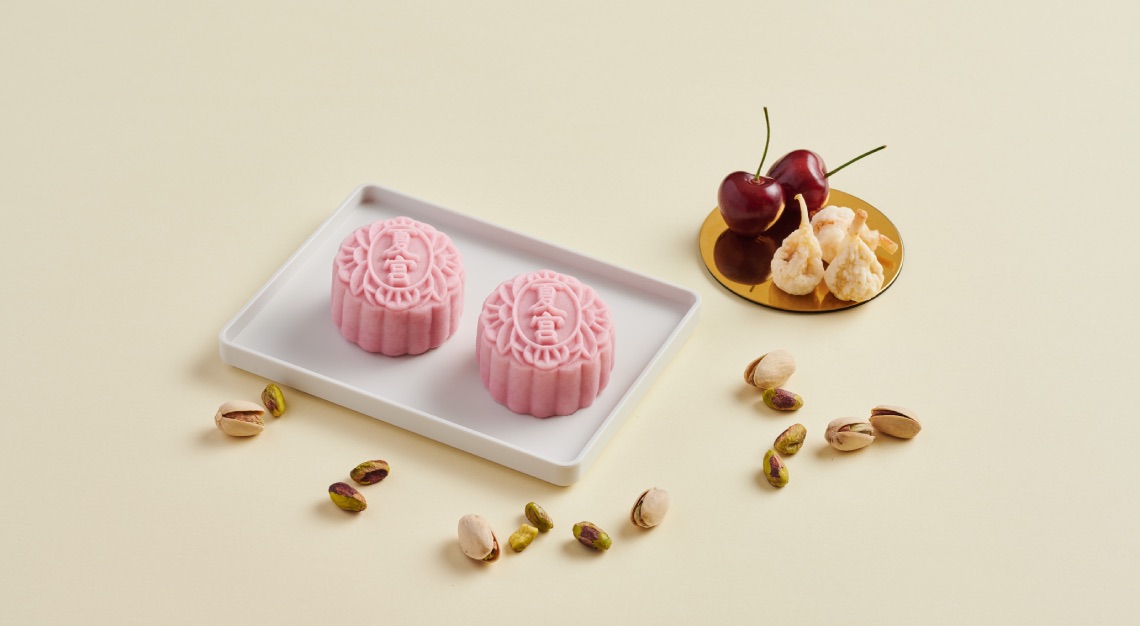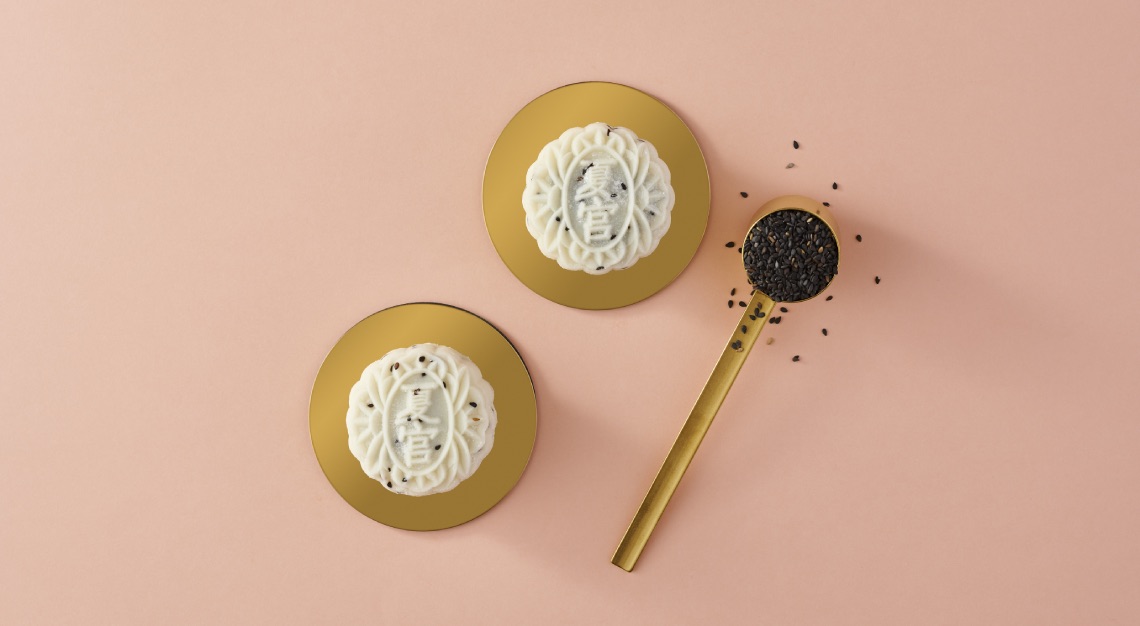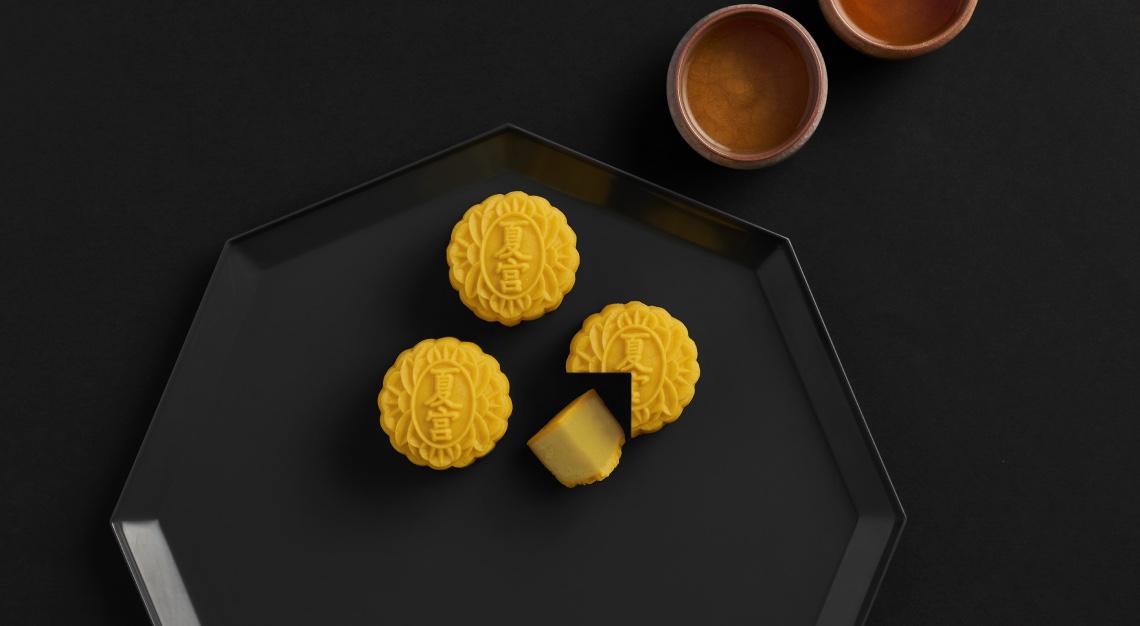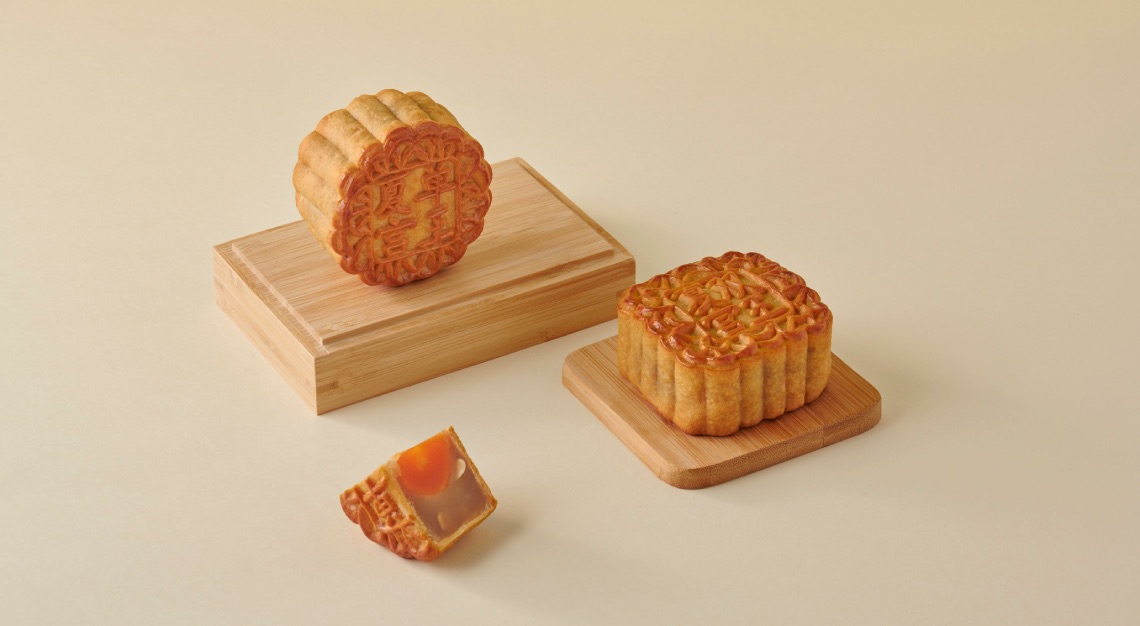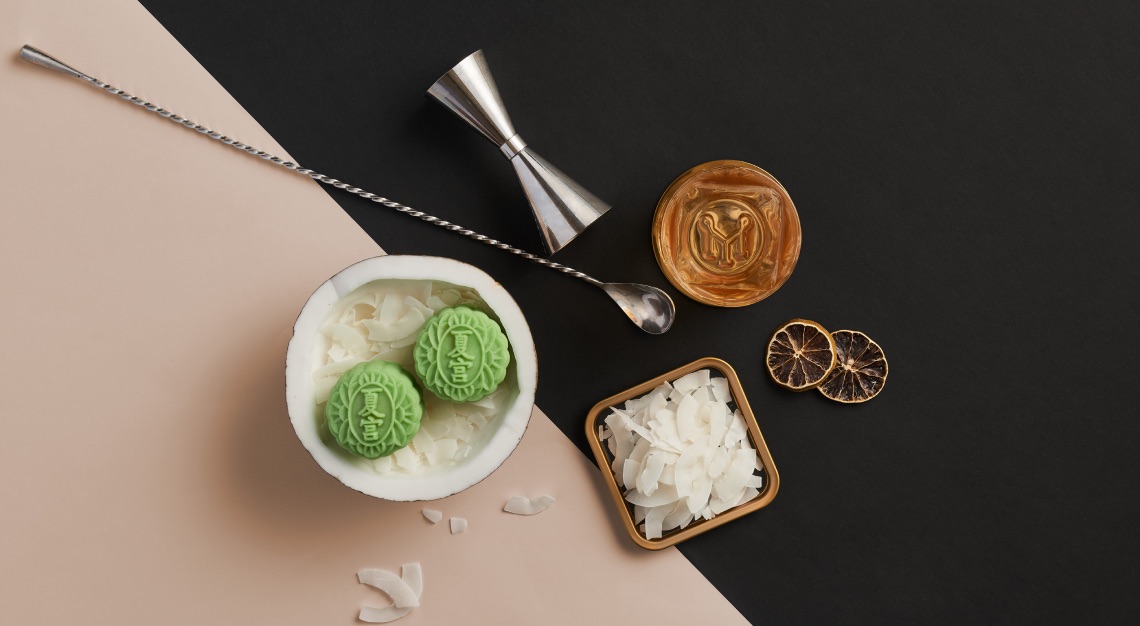 Regent Singapore
Best known for: Contemporary snow skin mooncakes
In 2018, when Summer Palace partnered Manhattan to introduce a cocktail and barrel-aged Sazerac rye into a snow skin mooncake, it was a marriage made in heaven. The alcoholic cores and creamy coffee and yuzu fillings were a killer combination, and it inspired Regent Singapore to go another step further, roping in more of its dining outlets for the Mid-Autumn Festival. Look forward to the Pistachio, Fig and Amarena Cherry mini snow skin by Basilico, and the Macapuno, a fun take on dark rum, spiced coconut and yuzu by Manhattan. And if you're not one for a contemporary mooncake experience, stick to the classics – the White Lotus Paste with Double Yolk and Melon Seeds and Signature Black Sesame Paste are both recurring favourites for a reason.
Regent Singapore
1 Cuscaden Road
Singapore 249715
Tel: +65 6733 8888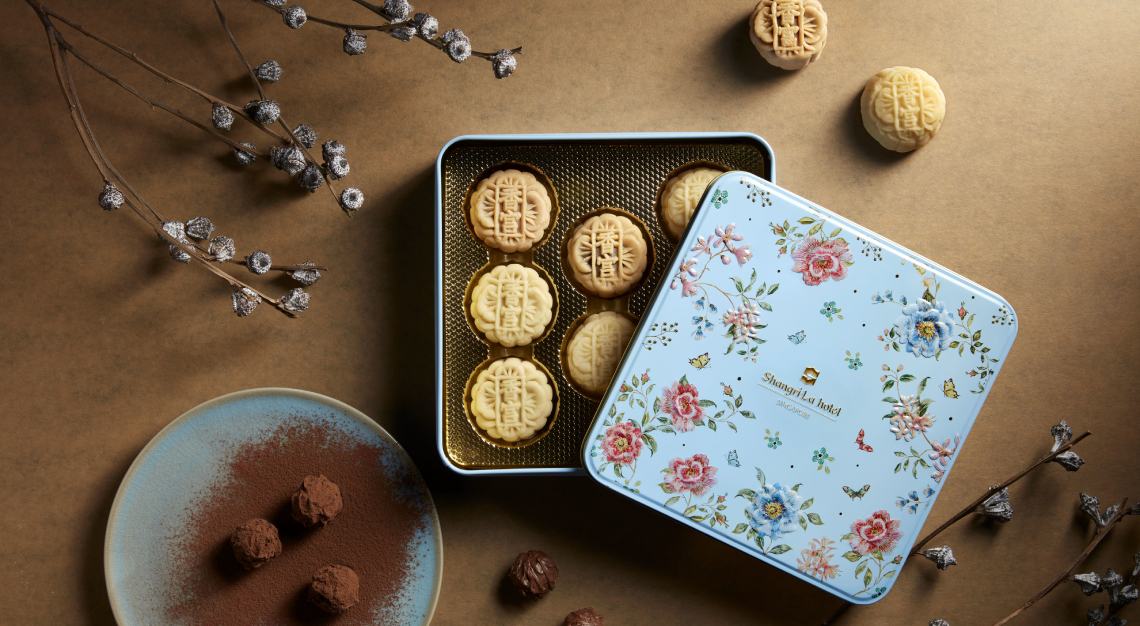 Shangri-La Hotel
Best known for: Its signature Mini Baked Custard Mooncake with Bird's Nest
The Yuzu Sake and Hennessy XO Chocolate Mini Snow Skin Mooncakes are guaranteed crowd-pleasers as well, but if healthy is what you're after, you won't be missing out either. Fall back on perennial favourites like the Reduced Sugar White Lotus Seed Paste with Single Yolk or the limited edition Mini Vegan Mooncake, which comes with pumpkin, organic cinnamon and caramelised pumpkin seeds.
Shangri-La Hotel Singapore
22 Orange Grove Road
Singapore 258350
Tel: +65 6737 3644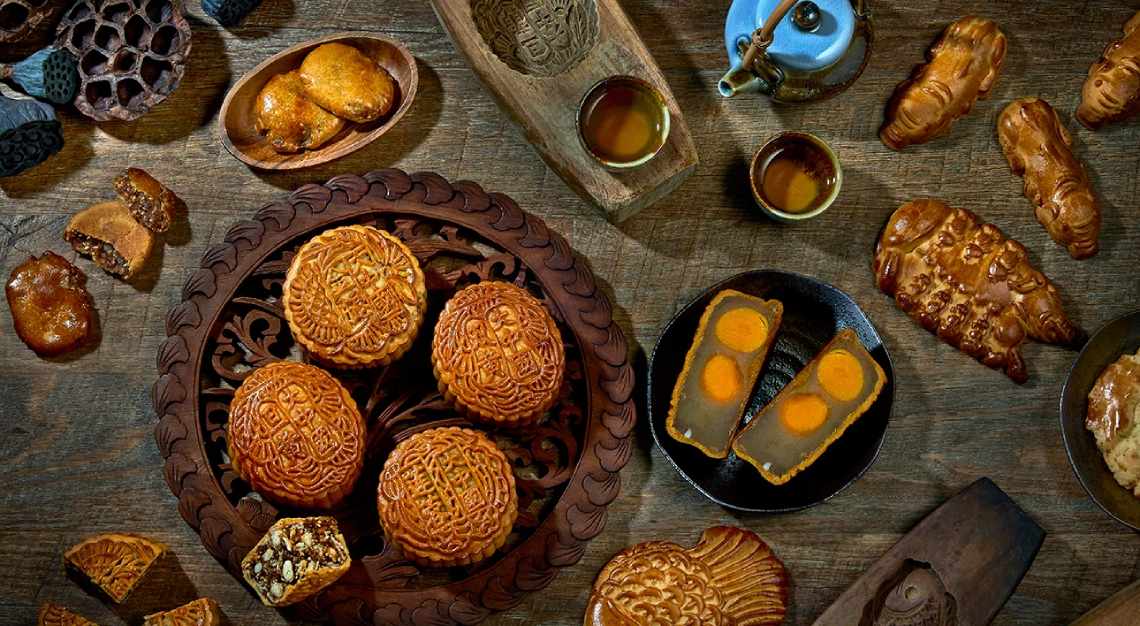 Tai Chong Kok
Best known for: Traditional baked mooncakes
Everyone is probably familiar with the red and white lotus paste baked mooncakes, but did you know that these classics come with red or green bean fillings too? Tai Chong Kok is one of the few establishments in Singapore selling these flavours made the way that they were intended to taste. Plus, it's less dense and filling, meaning you'll have space for other flavours too.
Tai Chong Kok
34 Sago Street
Singapore 059026
Tel: +65 6227 5701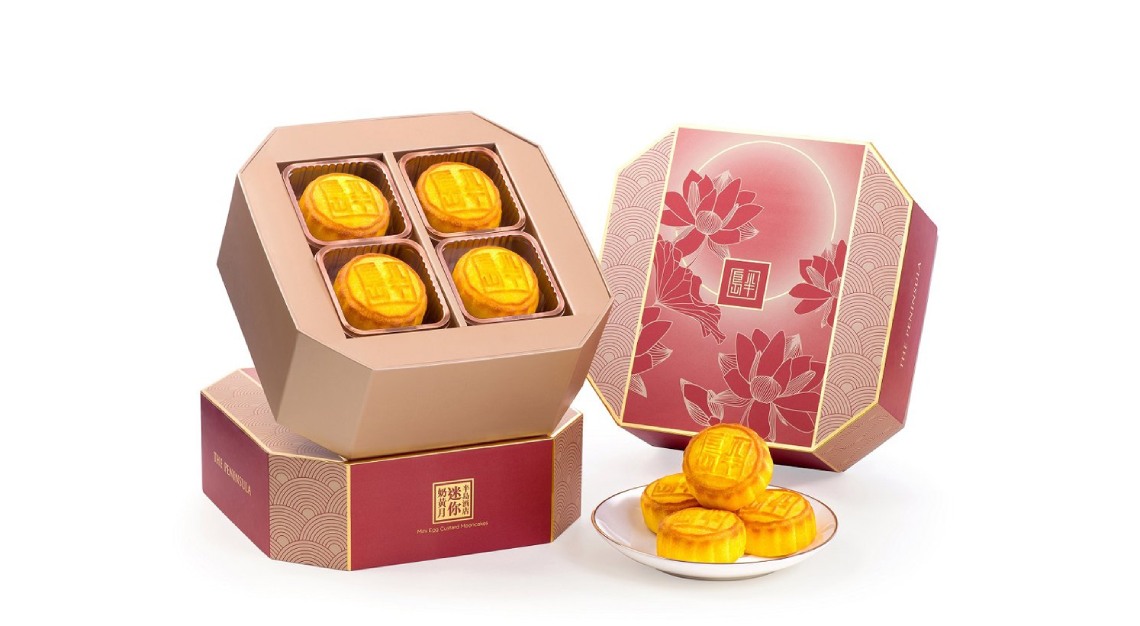 The Peninsula
Best known for: Egg custard mooncakes
Air-flown from Hong Kong, these petite pastries are not what you would think of when one thinks of mooncakes. Individually wrapped for guaranteed freshness, this sunny yellow confection holds more promise than you would believe. The buttery soft shell holds a rich, orange, salted duck egg yolk custard filling, indulging your sense of sight, smell, touch, and taste with one bite. The saltiness of the filling is balanced out with condensed milk, lending a sweet taste and a creamy texture.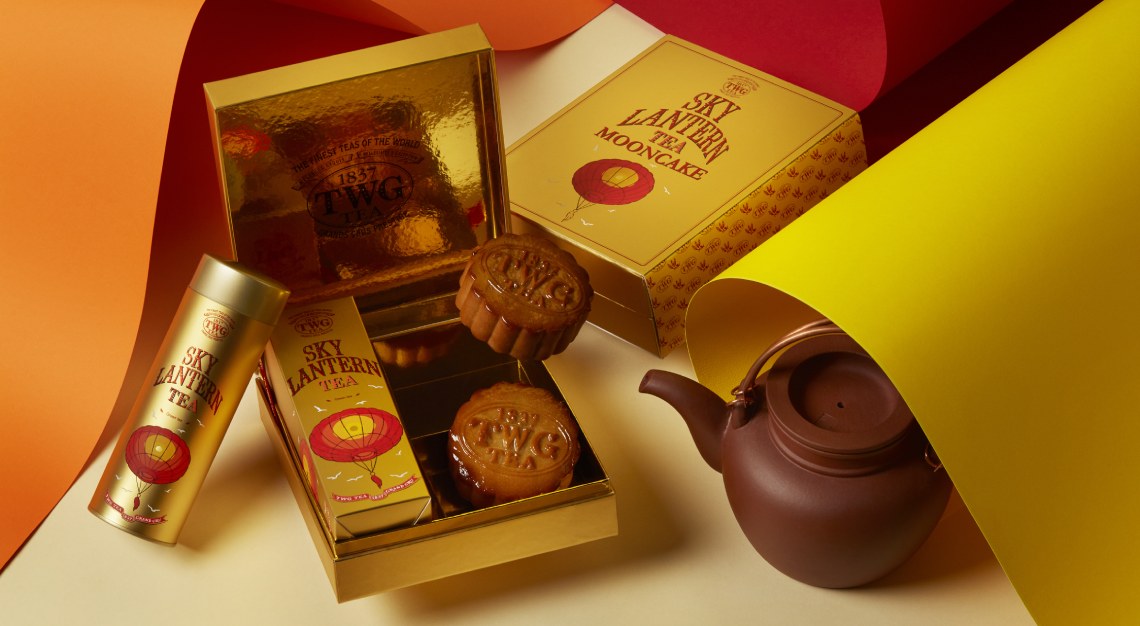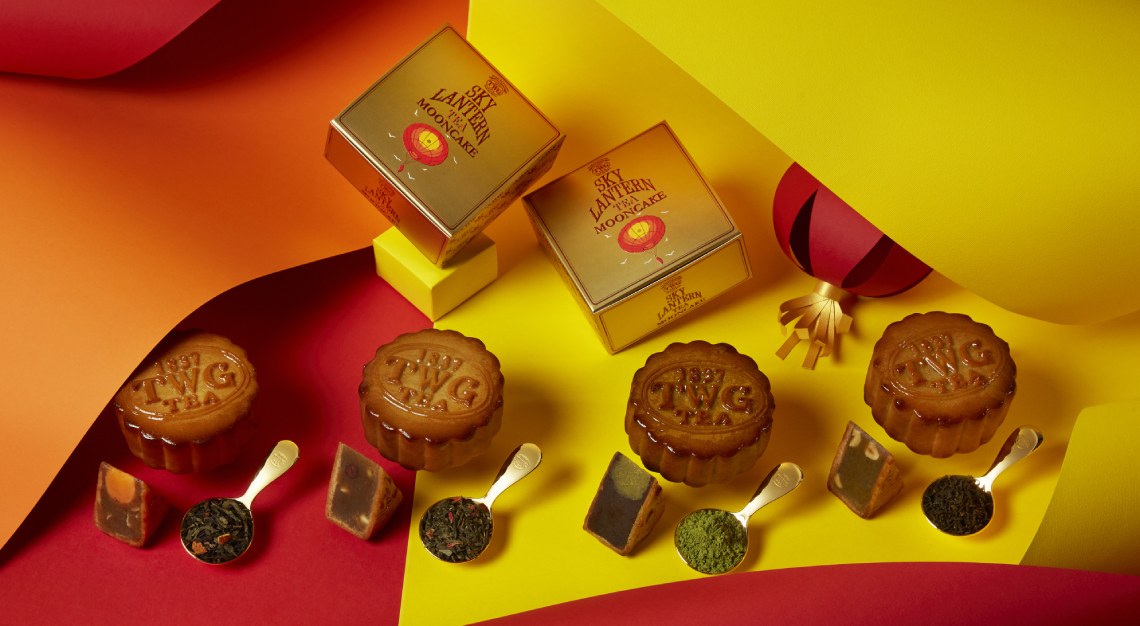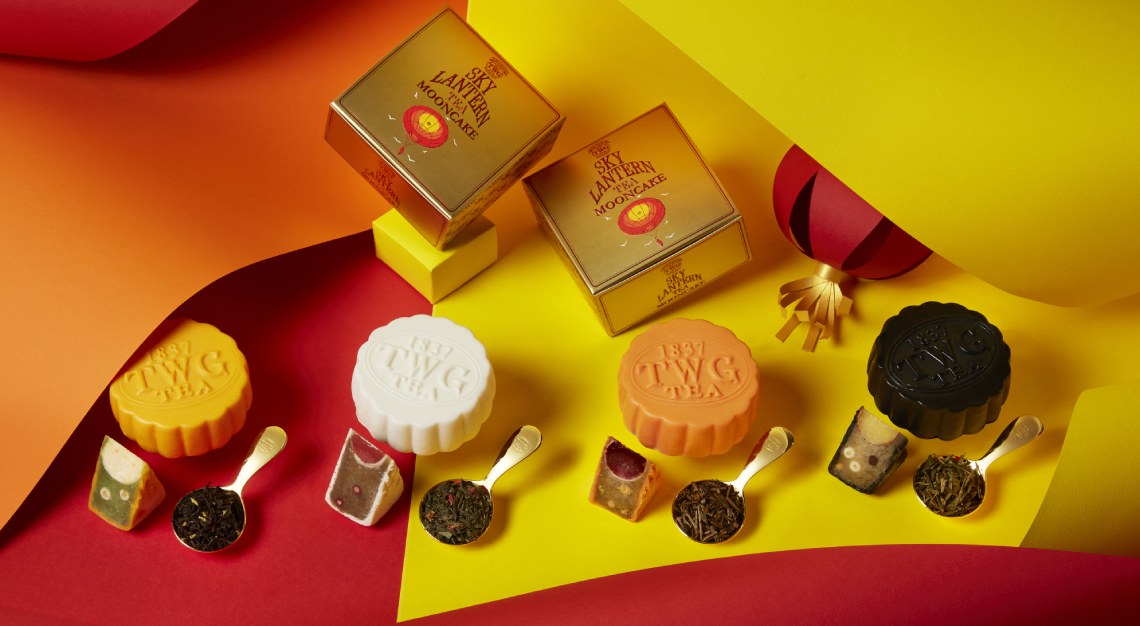 TWG Tea
Best known for: Tea-infused traditional and snow skin mooncakes
Select a box of four or two – either comes with a tin of TWG's Sky Lantern Tea, a green tea boasting notes of ripe black cherry and rose. Standout flavours include Constellation Traditional, a baked lotus paste mooncake infused with Singapore Breakfast Tea, roasted melon seeds and salted egg yolk. That, and the Illumination, an opulent black snow skin mooncake stuffed with Breakfast Yuzu Tea-infused lotus paste, white and dark chocolate pearls, mandarin orange confit, a milk chocolate heart and an extra kick of yuzu.
Use the promo code SKYLANTERN15 to enjoy 15 per cent off. Valid until 25 September.
TWG Tea
Various locations islandwide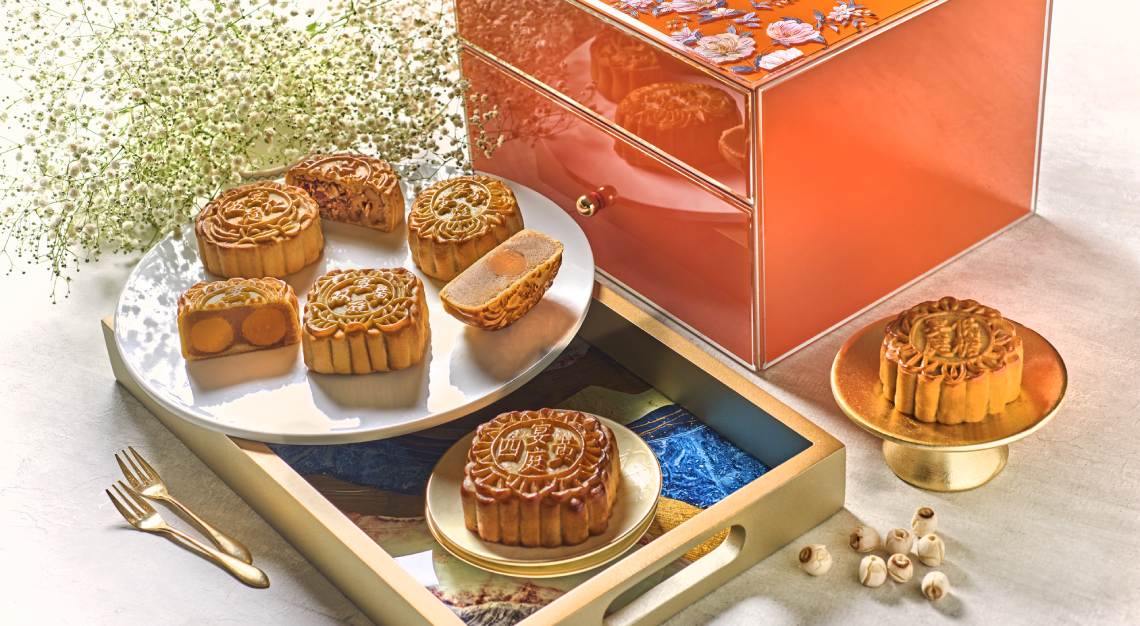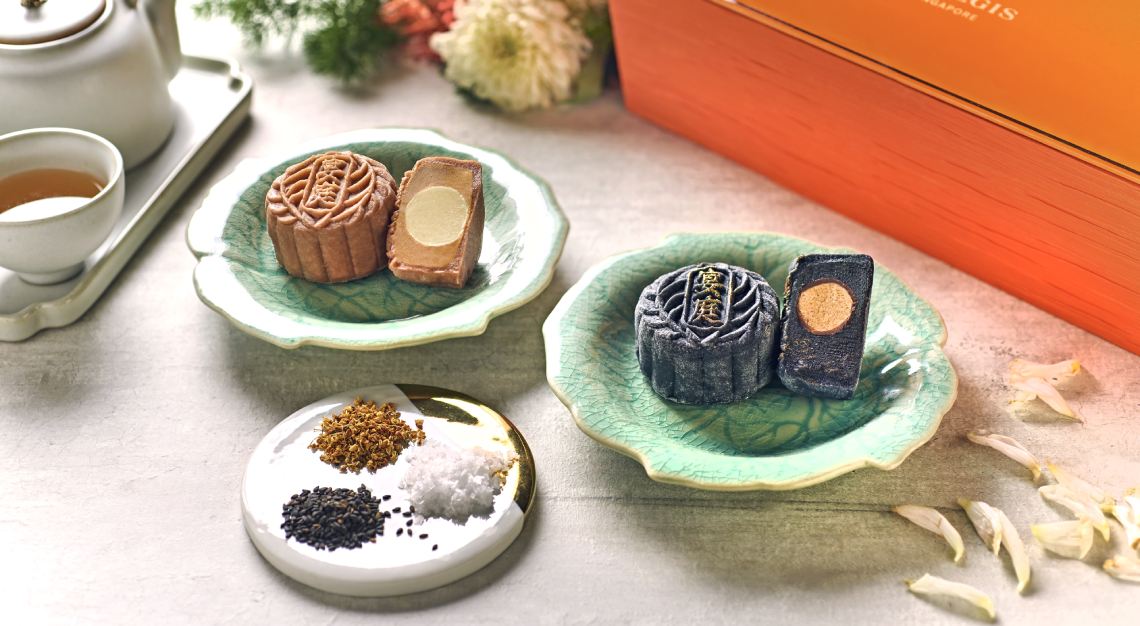 Yan Ting
Best known for: Its Pure 'Mao Shan Wang' Durian Snow Skin Mooncake
Yan Ting at The St. Regis Singapore enjoys a loyal following for its fine Cantonese cuisine (the Peking Duck and Sweet and Sour Pork are delicious), and does the same justice to the world of mooncakes with creations by pastry chef Vanness Chai. Until 1 October, you'll enjoy decadent snow skin combinations such as the Green Tea Paste with Oolong Tea Truffle and Honey Purple Sweet Potato with Orange Yuzu Truffle. But if classics are what you're after, you can't go wrong with Yan Ting's signature Pure 'Mao Shan Wang' Durian Snow Skin or its white lotus paste series, which ranges from one with reduced sugar and nutritious macadamia nuts, to a rich, four-yolk version that's guaranteed to please the elders.
The St. Regis Singapore
29 Tanglin Road
Singapore 247911
Tel: +65 6506 6888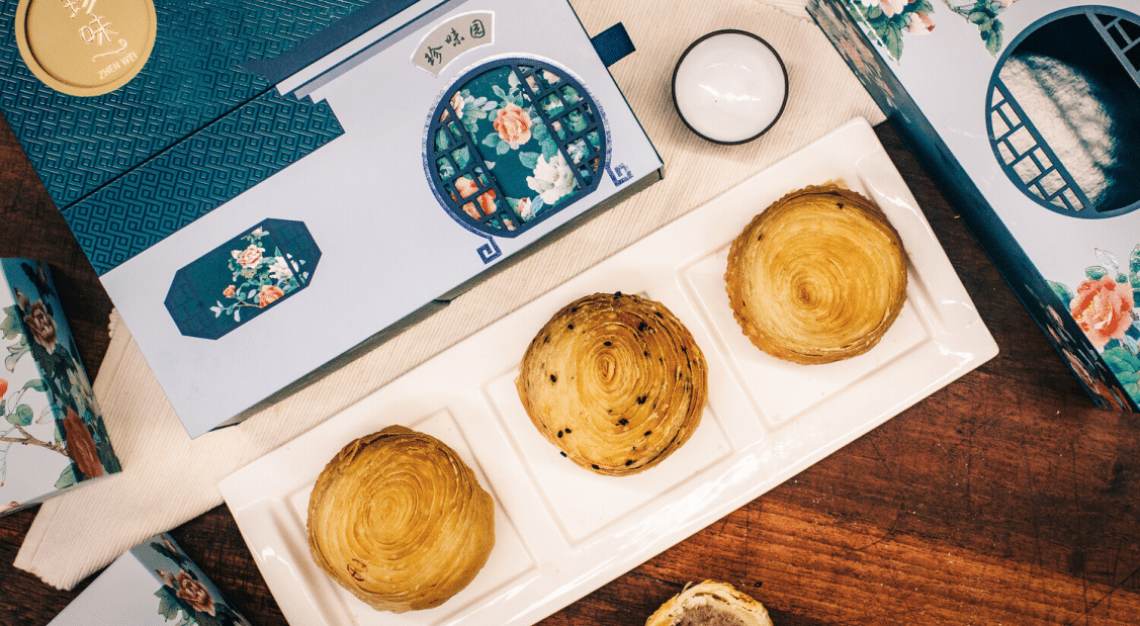 Zhen Wei Mooncakes
Best known for: Crispy yam mooncakes
Handmade with love, the crust on these Teochew-style mooncakes holds layer after layer of crispy goodness. Filled with a creamy yam paste, these mooncakes come in a variety of centres including sesame, pumpkin, and salted egg yolks. Baked daily with no preservatives, these pastries won't stay fresh for too long, so we advise ordering them only when you know you're going to eat them.
Zhen Wei
3015 Bedok North Street 5
02-09
Singapore 486350
Tel: +65 6226 2226