Home Run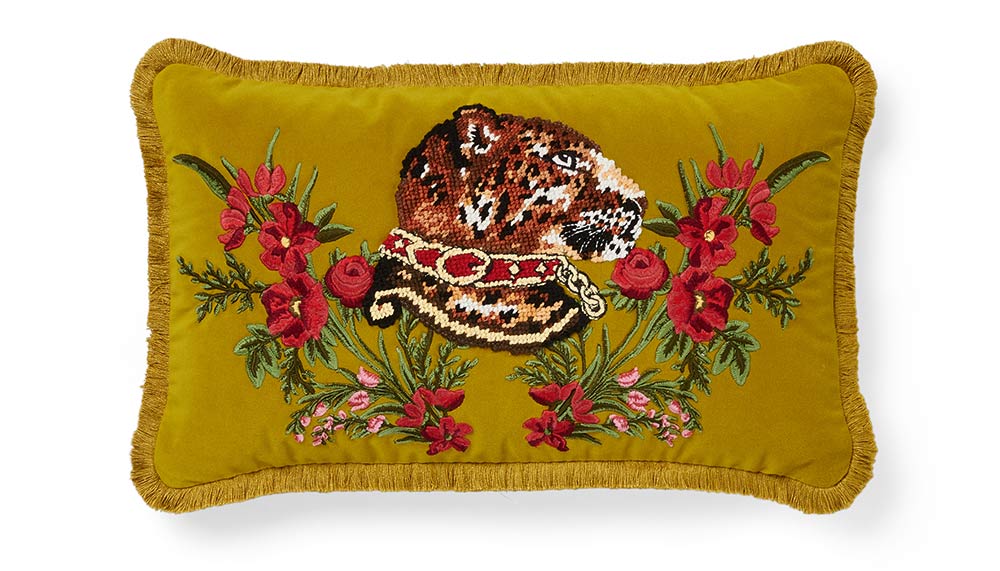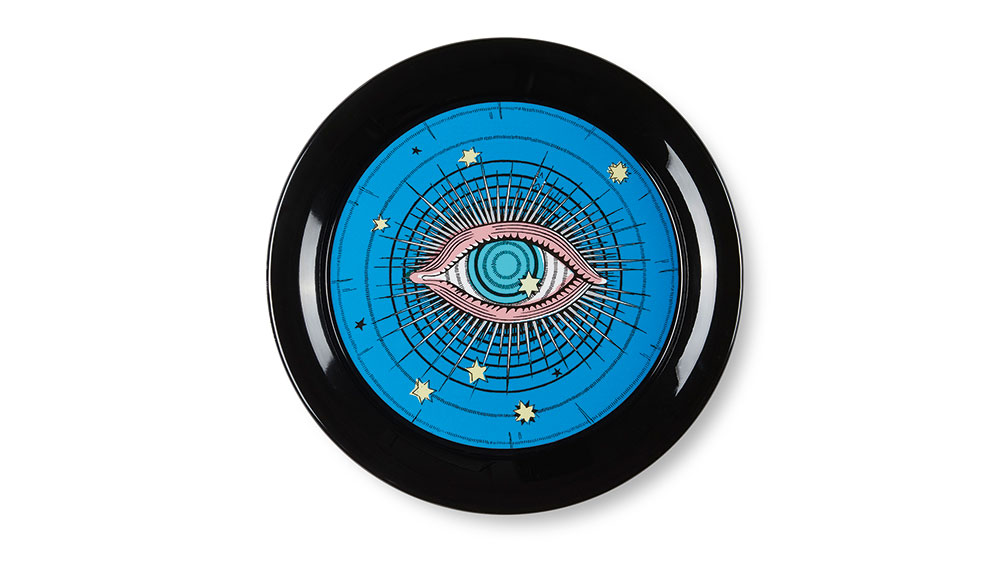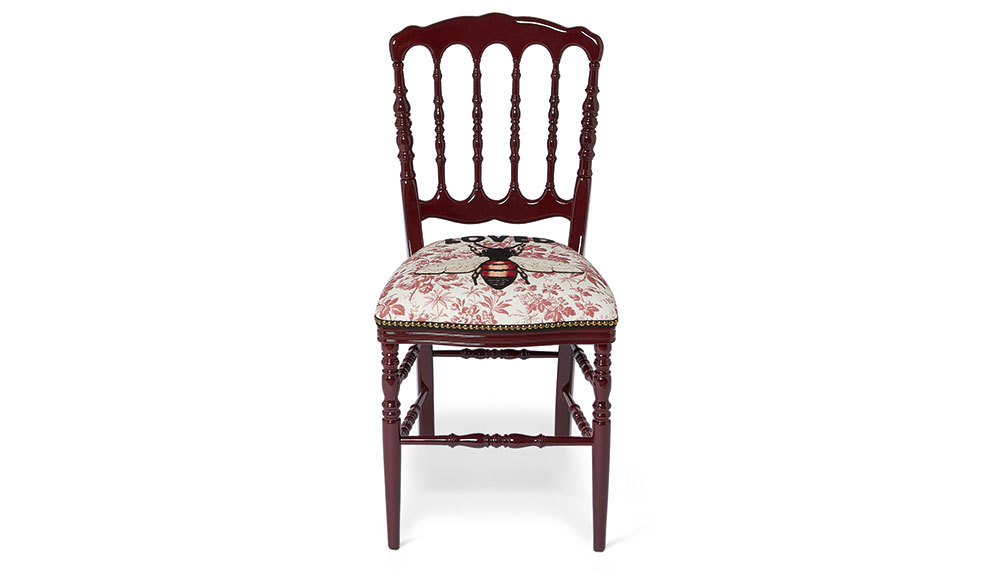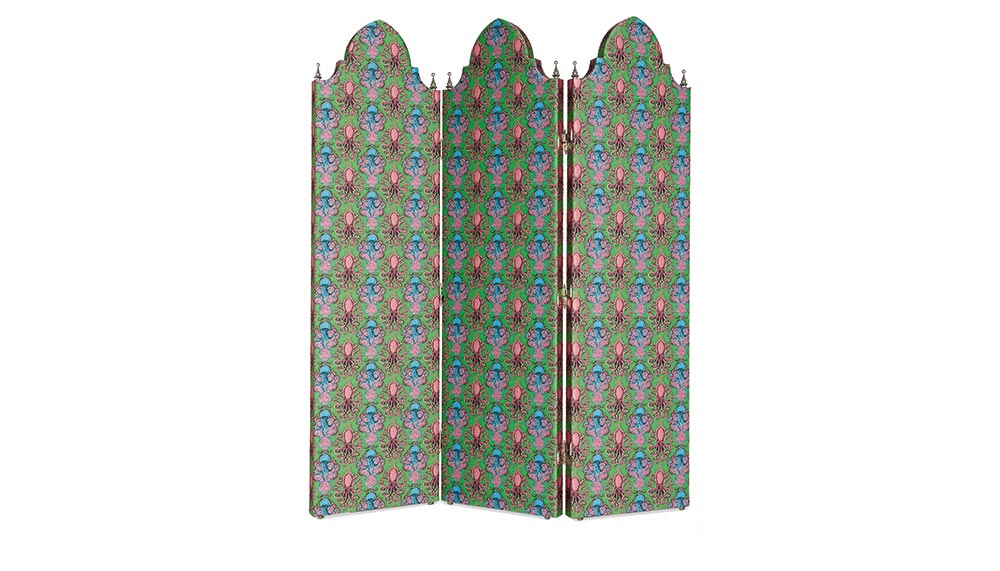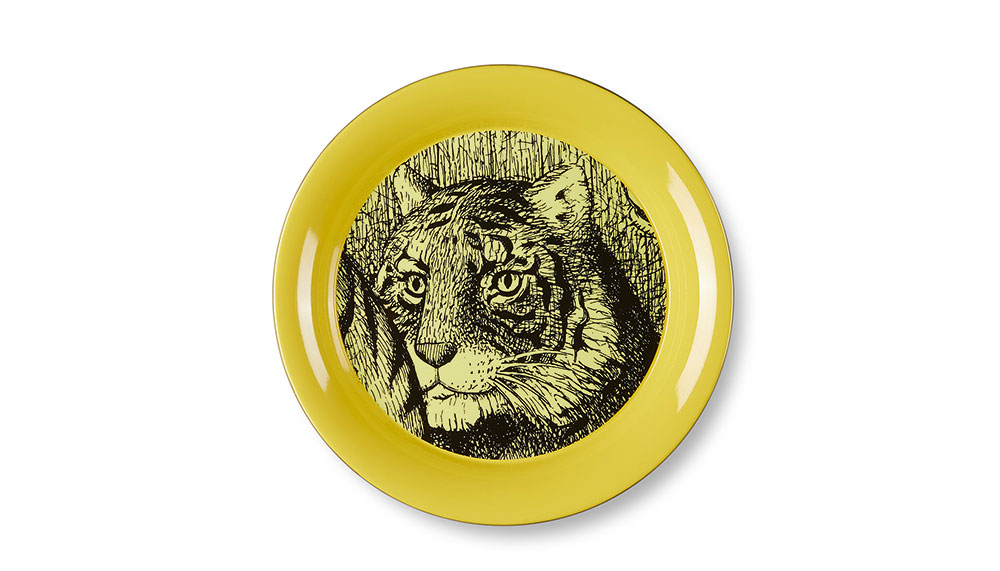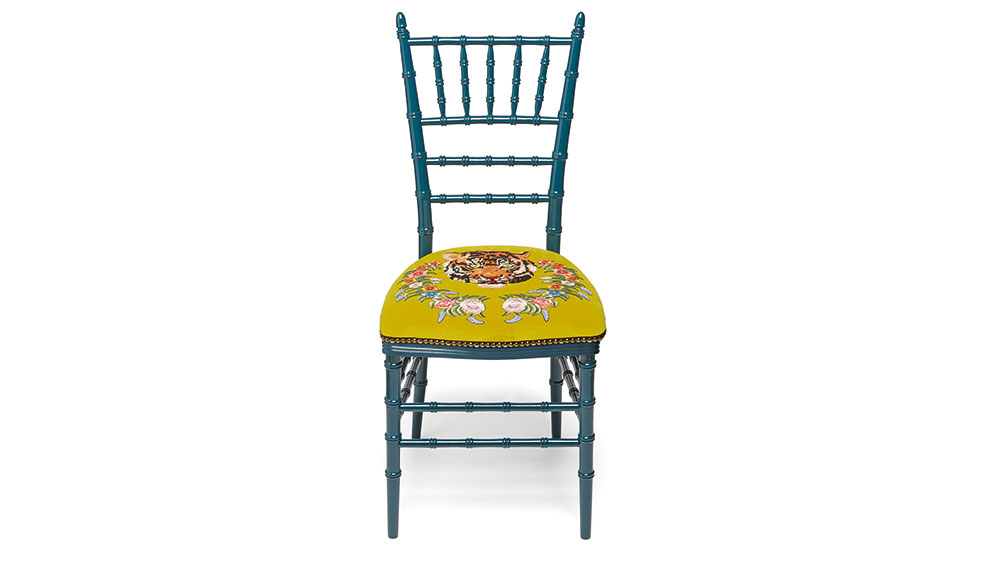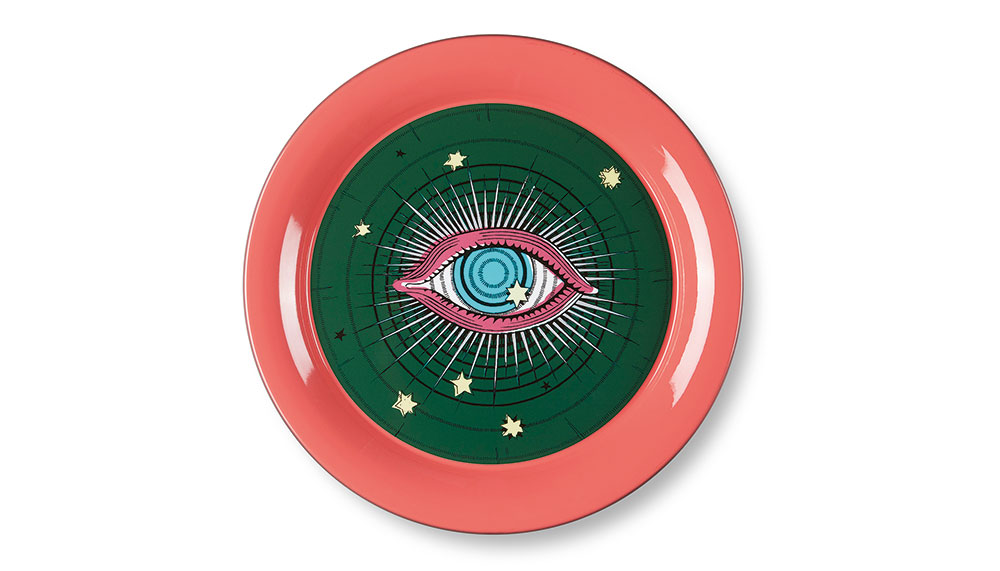 Talk about a stratospheric rise. Within just a few seasons of taking the helm, Gucci's Creative Director Alessandro Michele has reasserted the brand's pole position. Now, not content with dominating – Guccifying, if you will – the apparel and accessories universe, he has unveiled Gucci Decor. It's a collection of homewares that includes furniture, furnishings and crockery.
If you've stepped into a Gucci boutique recently, you'd have noticed the shift in interior aesthetics. Gone are the sleek marble temples of yore. In their place are boudoir-like salons with a kitschy retro bent. Here a plush armchair, there a floral print silk-covered partition. And everywhere, a quilted and padded velvet wall panel.
This ornamental flourish is evident from flagship to pop-up. Take a gander at the Gucci nook in the recently-opened Dover Street Market Singapore. If, like us, you happen to be a fan of this vintage, eclectic, kooky style, then Gucci Decor is manna. Expectedly, pieces in the collection borrow from the vast vocabulary of design motifs shown on the catwalk. Flowers bloom abundantly and creatures appear at every turn.
For those who intend to make a strong statement, there's a range of wallpapers. These come in silk, vinyl and paper. To partition living spaces, there are decorative folding screens. These have striking patterns on both sides of their panels, some with different designs on the front and back.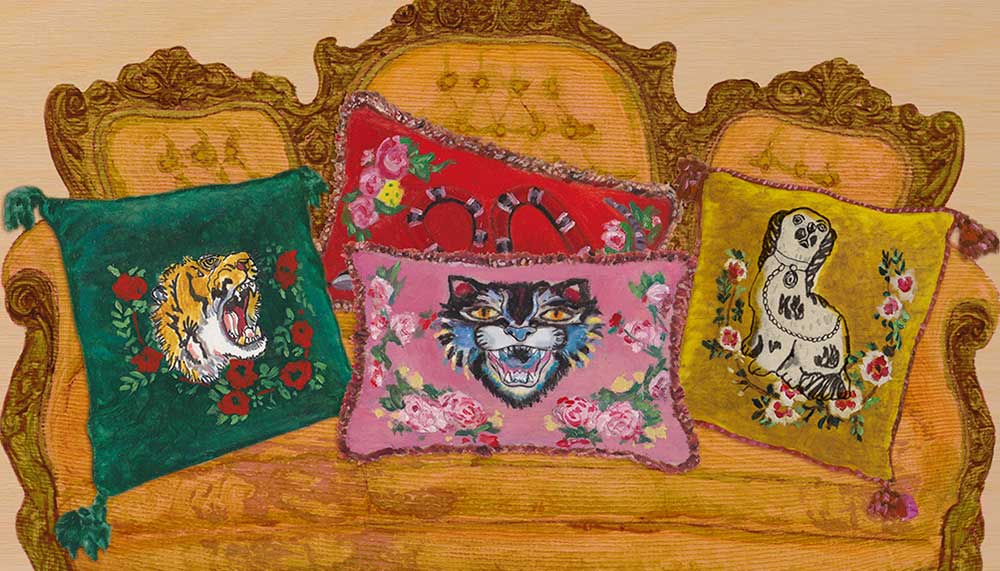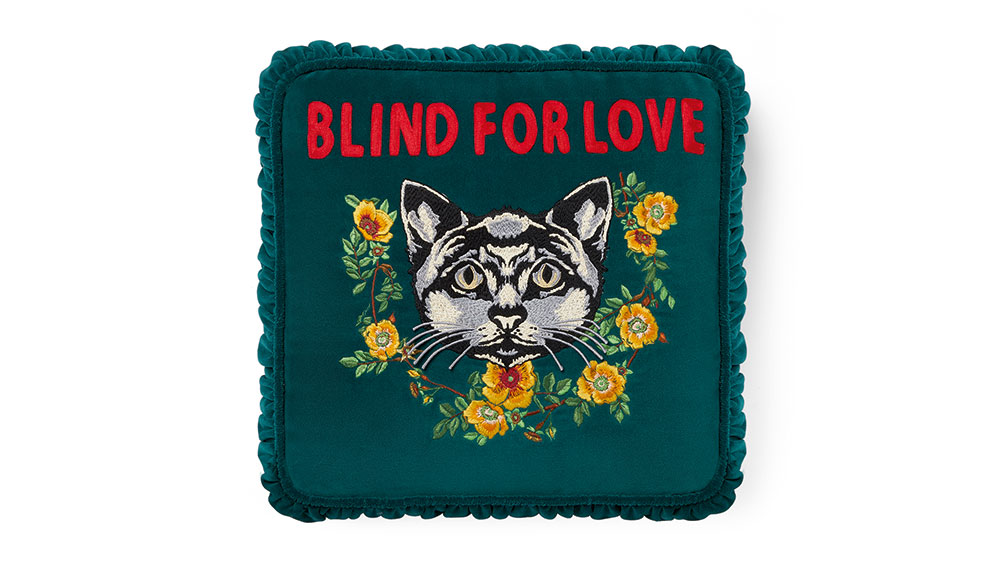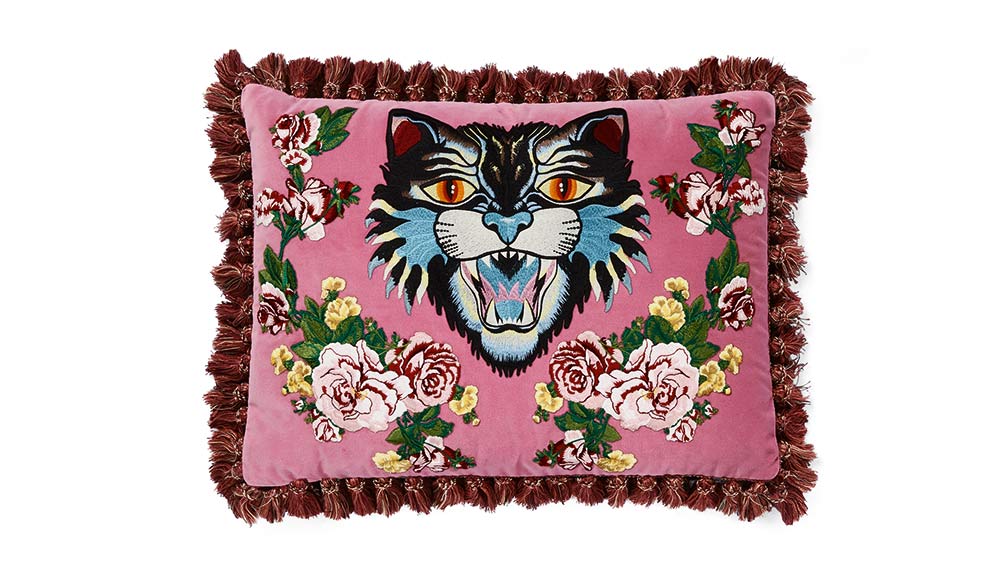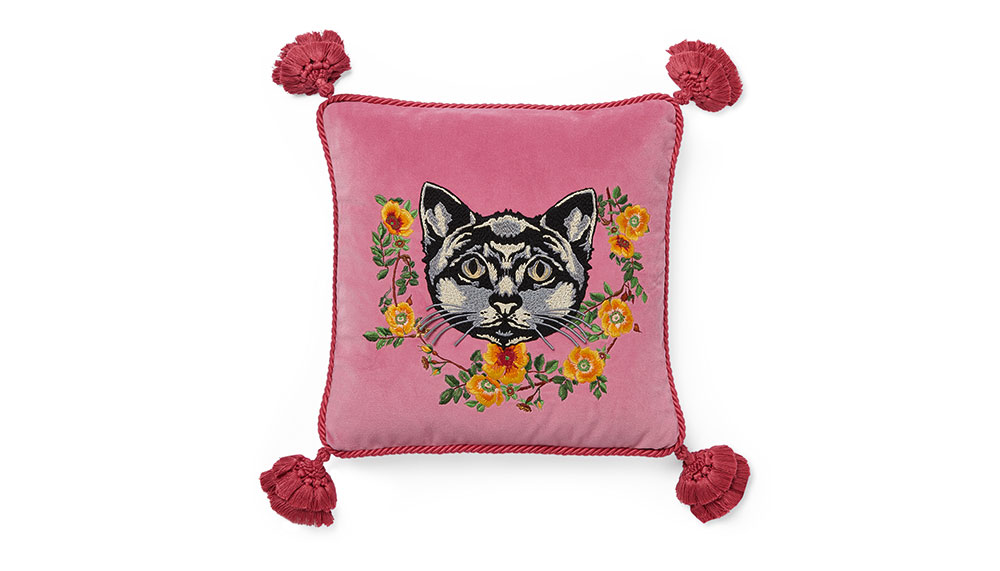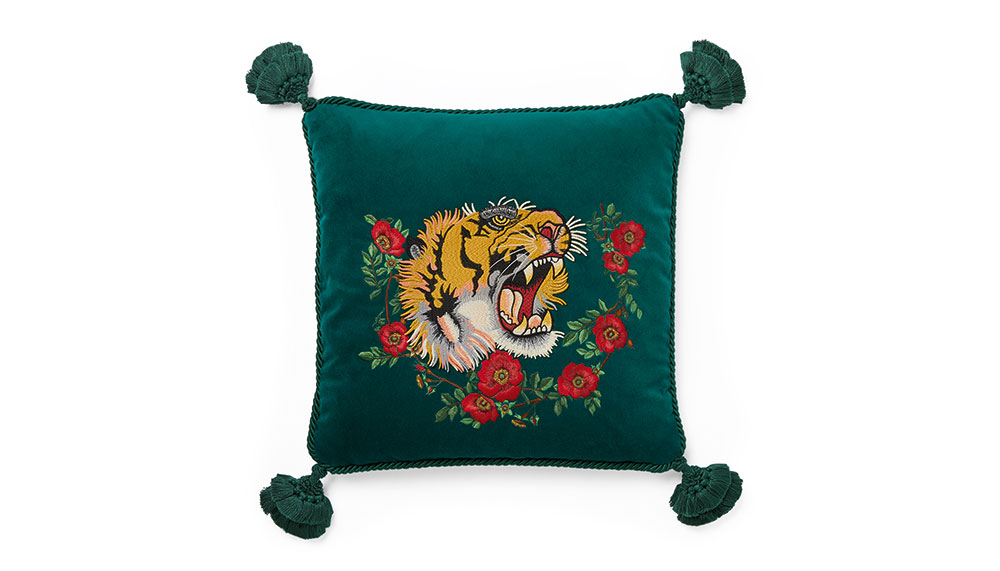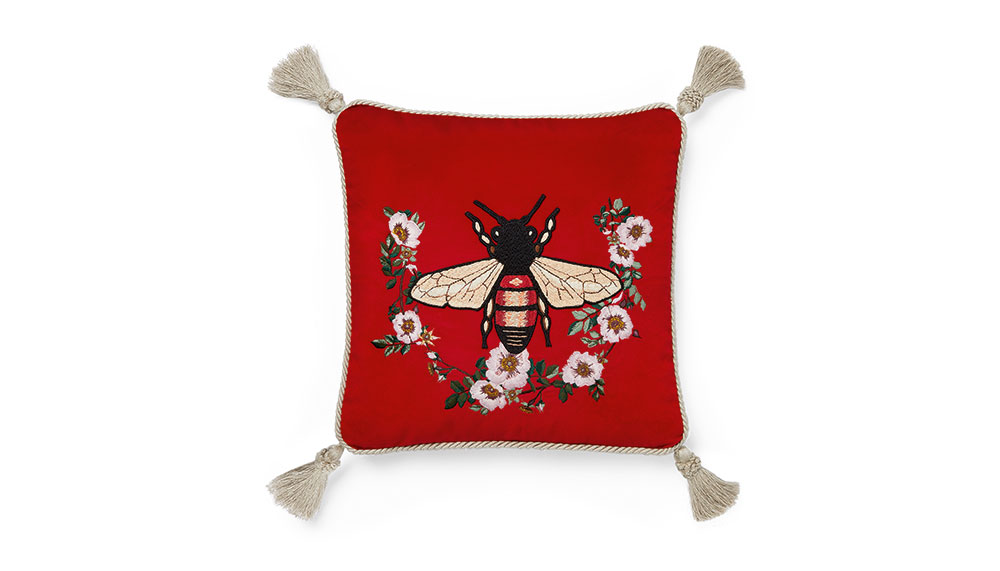 A chair, upholstered in bright floral jacquard, would make granny proud. As would the wooden dining chairs – high-backed, with colourful lacquered frames and padded seats emblazoned with signature animal motifs. Sumptuous cushions come in a variety of different shapes, some with tassels or border trim. All have contrasting fronts and backs. 
The Gucci Decor range also features porcelain mugs and candleholders as well as candles, in addition to furniture and wallcoverings. To produce the porcelain pieces, Michele worked with renowned Florentine manufacturer Richard Ginori. The crockery features a distinctive green-and-white Herbarium pattern, while the candleholders depict House motifs.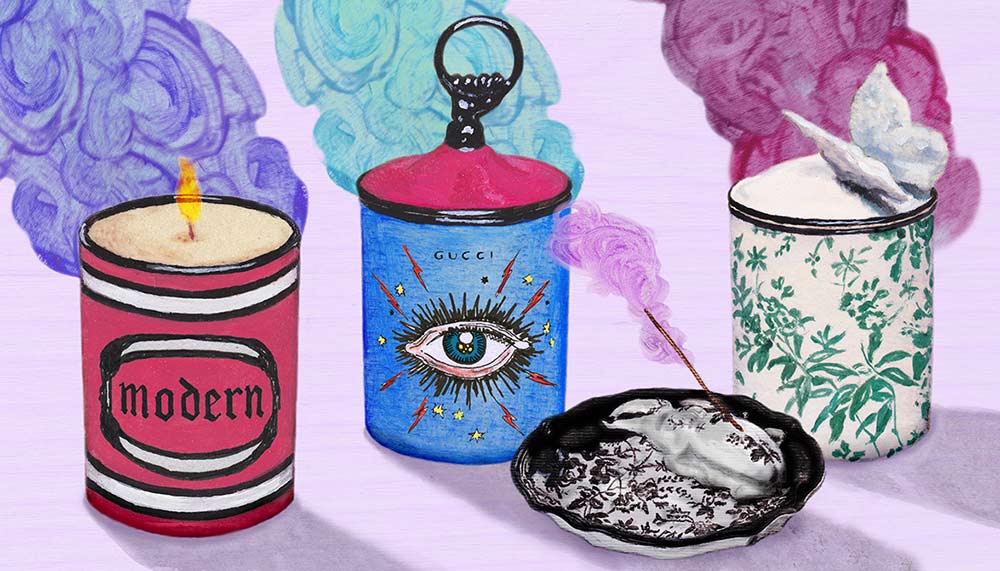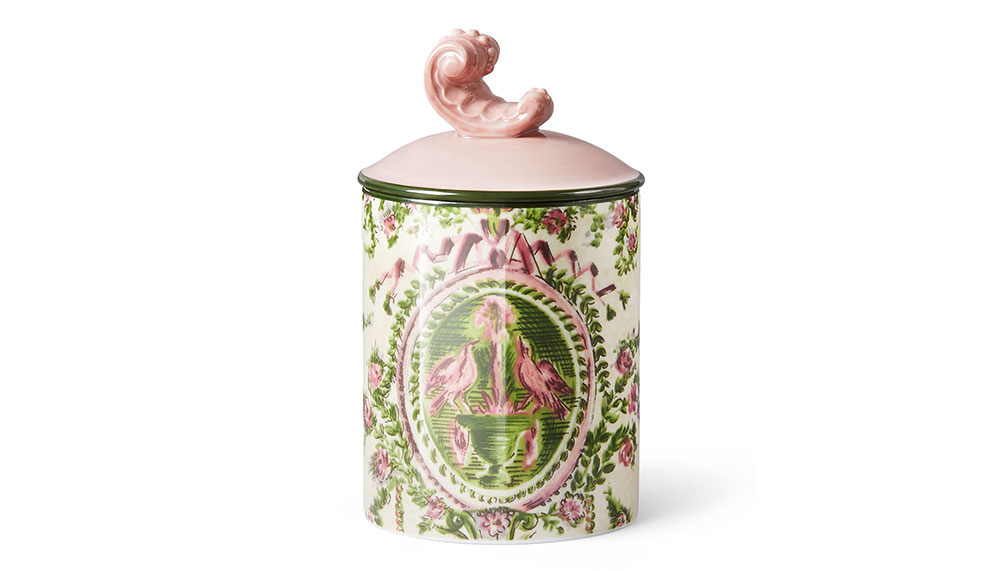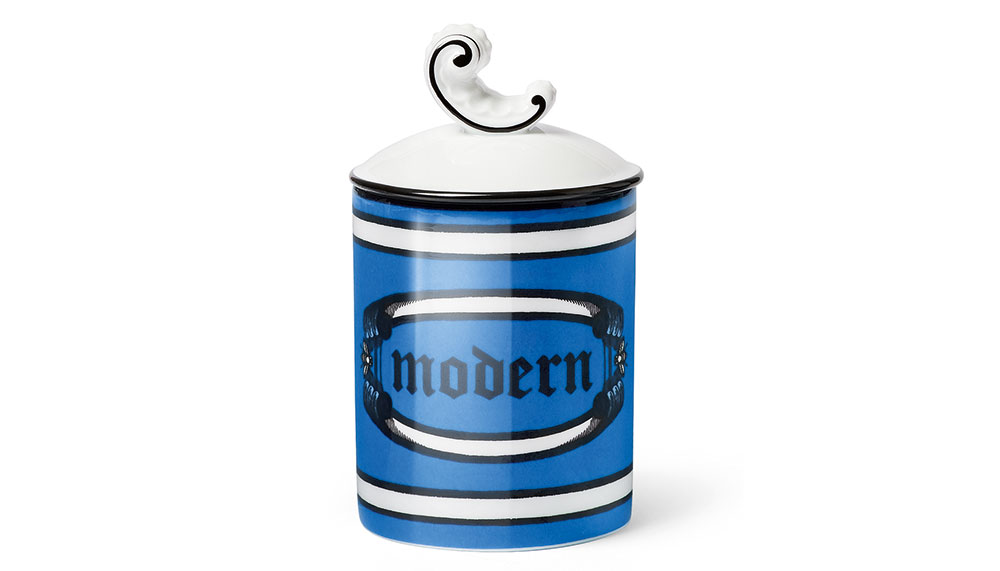 Of course, what use would a candleholder be without an accompanying candle? To that end – and in a manner characteristic of his holistic approach – Michele developed four distinct scented candles. Inventum is a delicate floral composed of ancient damask rose and Taif rose. Fumus introduces woody and citrusy-bitter notes with birch, orange leaves and beeswax. Herbosum, as its name suggests, is an uplifting, herbaceous cocktail of tomato leaves, basil and lemongrass. Finally, Esotericum presents an enigmatic mix of Seville oranges, jasmine and leather.
Now for the good news and the bad news. First, the bad news: there's no word yet as to whether Gucci Decor will be available in Singapore. The good news, however, is that the collection is available online and at selected specialty stores. And there will also be a progressive rollout across Gucci's flagship boutiques in Milan, Paris, London, New York, Hong Kong, Japan and China, among others, so if you happen to be travelling to any one of those destinations soon, you know where to make your first stop.