Modern yet traditional, this collection is Alessandro Michele's spellbinding interpretation of nature in a nutshell or rather, jewellery.
You know Gucci for its signature sense of opulence, and it leaves no stone unturned with this newly released high jewellery collection. Called Hortus Deliciarum (known as "garden of delights" in Latin), this second collection by creative director Alessandro Michele takes inspiration from the ever-changing nature of the sky and duality of nature, and comes packed with 130 pieces, divided into four chapters.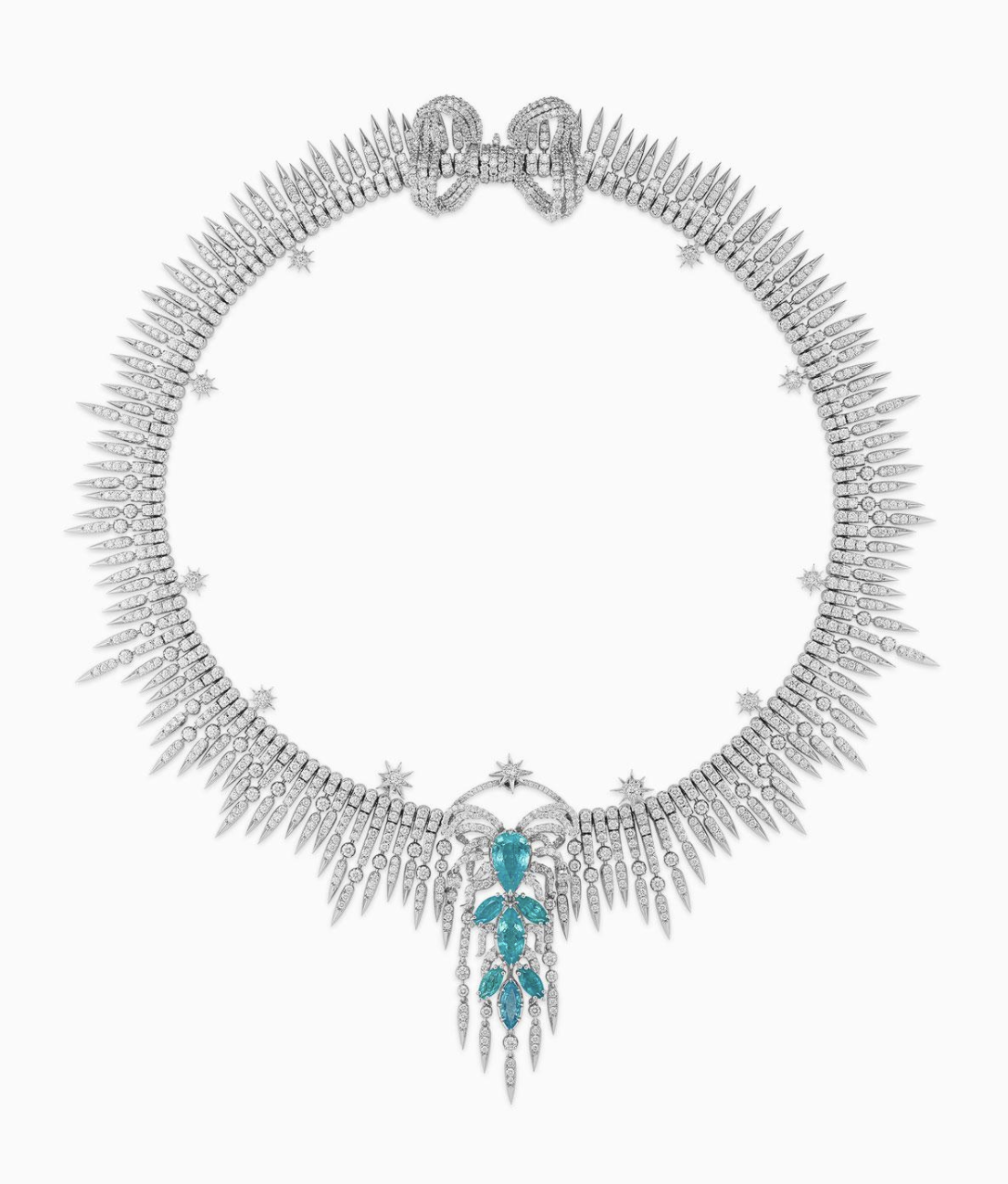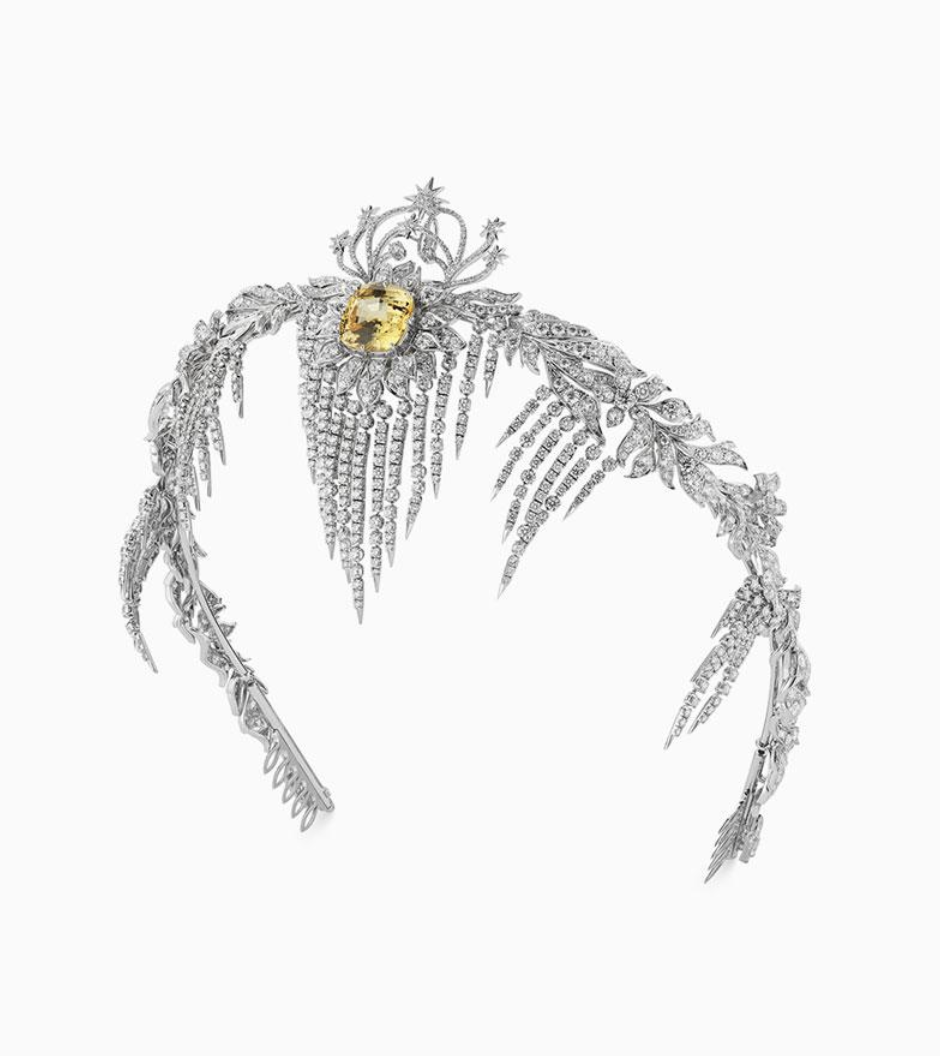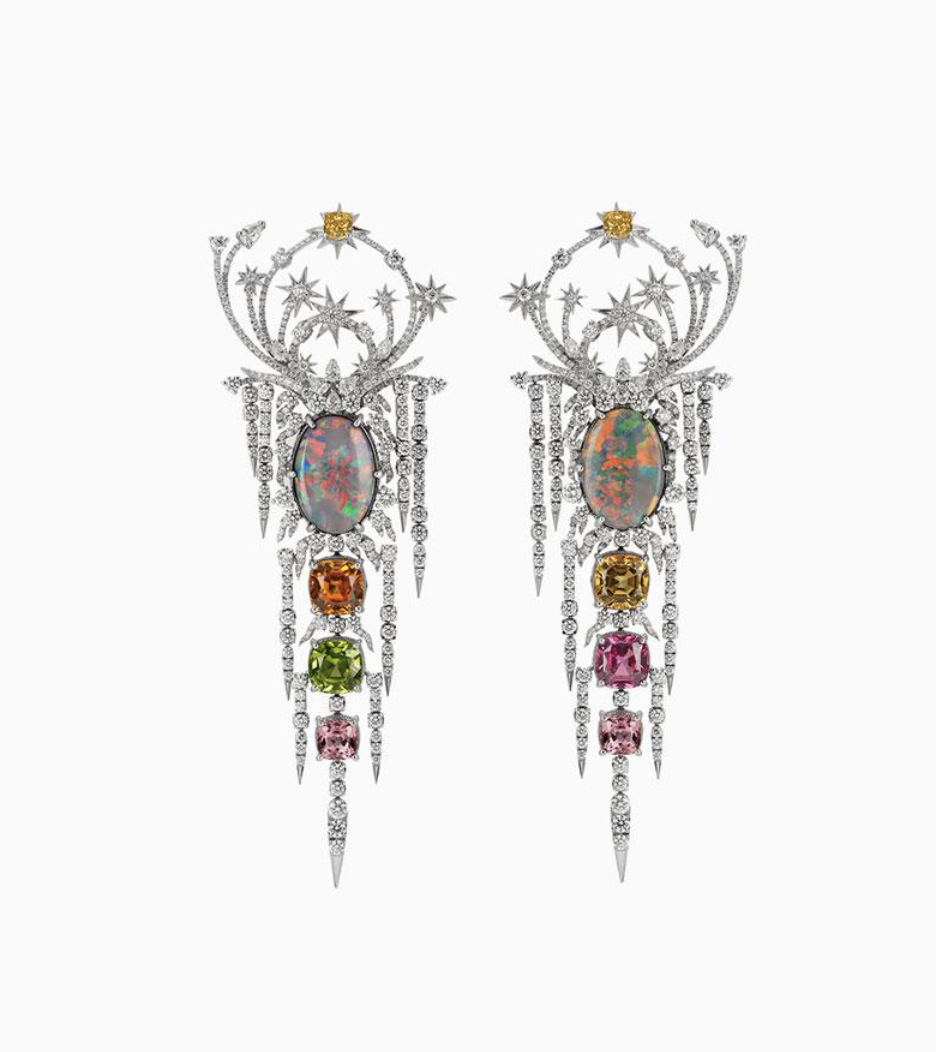 Chapter One: Natural Landscapes
The first part of the collection uses natural landscapes as its main focus. Deafening waterfalls and enchanting forests translate into alluring silhouettes. With diamond-encrusted leaves that meet at a prominent turquoise centrepiece, there's an understated elegance to it. You'd also find fringed necklaces and chandelier earrings, adorned with precious stones, as an ode to the Roaring Twenties.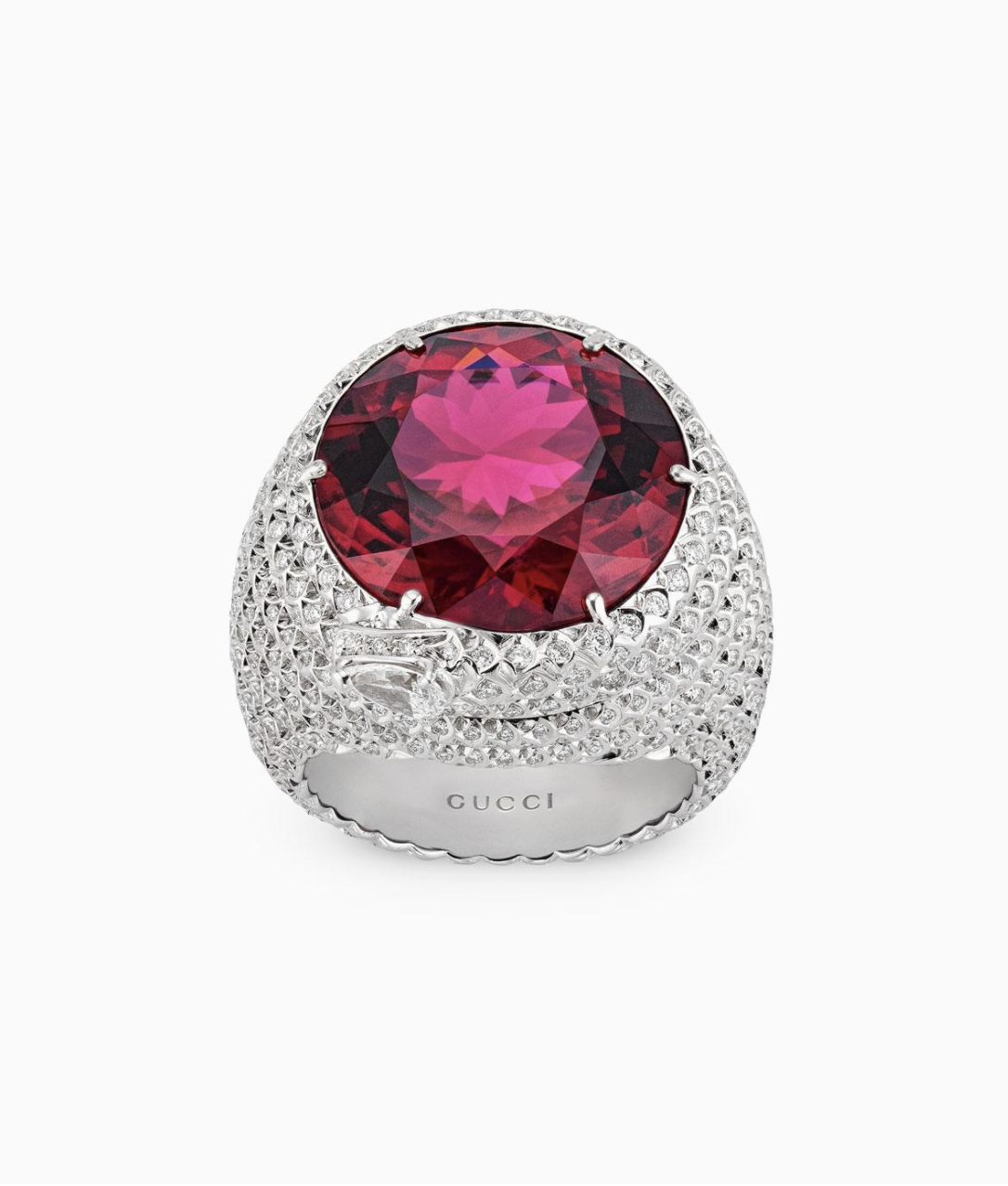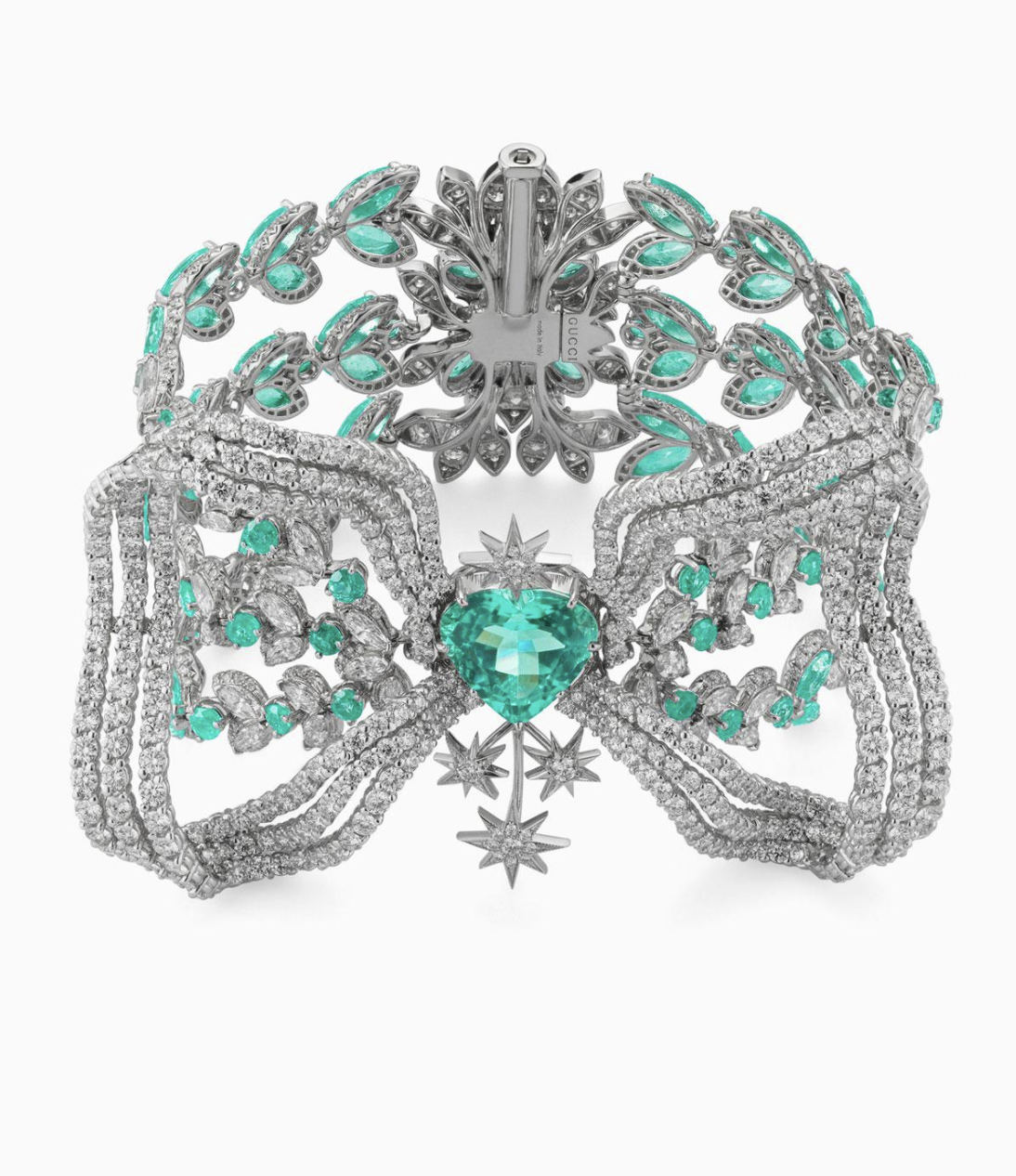 Chapter Two: The Sunset
Sunsets rarely disappoint, and they most certainly do not, as the foundation for the second part of the collection. Captivating hues of the evening sky are reflected in precious stones like the Afghani mint tourmaline and blush rose topaz that complement each other. Made for the modern belle, these gorgeous pieces are a perfect accessory to go with an evening gown or a cocktail dress.
Chapter Three: A Rose Garden
Meanwhile, the third chapter of the collection looks to the romanticism of a rose garden. The silver, diamond-encrusted part of the bangle is deeply intricate and symmetrical, meeting at the padparadscha sapphires that form the centrepiece. Inspiring an innate sense of escapism and beauty, the delicate padparadscha sapphire mimics the velvety folds of a rose.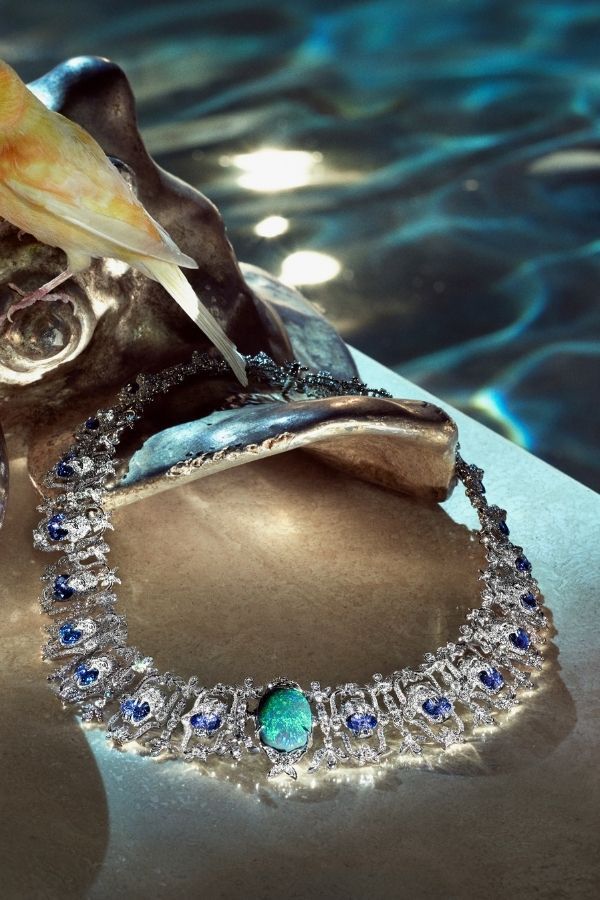 Chapter Four: Animals
Inspired by the regality of the king of the jungle, the last part of the collection presents the ubiquitous lion head symbol (a constant favourite of Michele's). One of the most prominent pieces is a necklace with a 16-carat opal surrounded by 22 lions. Influences of the Art Deco movement are also reflected in the baguette diamonds that add to the illusion of a secret turquoise dial.