We speak to Simone Ng, founder and creative director of Simone Jewels, about her plans for international expansion
It's telling that after 15 long years, a distinct narrative remains woven into each and every collection that Simone Jewels has unveiled. Undying passion and a love for unique gemstones, after all, is the underlying driving force that keeps Simone Ng, founder and creative director of Simone Jewels (and one of our very own Thought Leaders) going.
That same passion translates into the eagerness with which Ng readily engages old and new clients alike, as she taps into and shares her vast knowledge and expertise in jewellery. Since the outbreak of the COVID-19 pandemic, Simone Jewels has taken its masterclasses online and held its appointments virtually, providing a fresh and novel perspective through which to appreciate jewellery.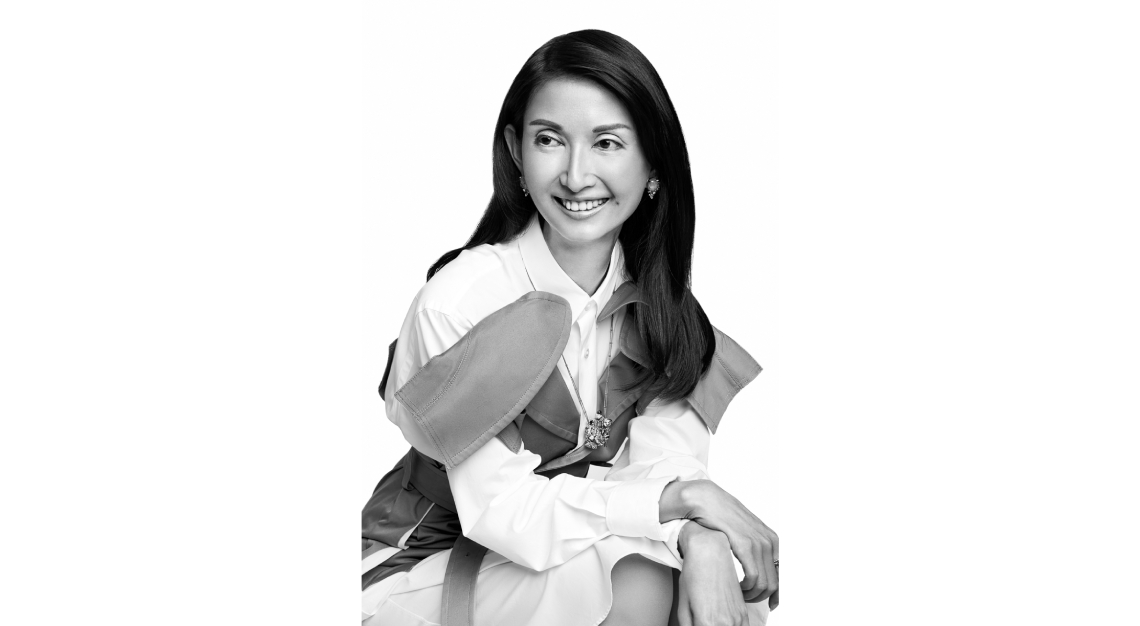 Simone Jewels' recent debut at Harrods can thus also be viewed as the culmination of an obsession with gemstone quality, excellent craftsmanship and the emotive power of jewellery. Being the first Singaporean jeweller to be featured at the prestigious department store in London is undoubtedly a significant milestone for the high jewellery label. Here, we speak to Ng about her plans for global expansion and how she intends to lead the brand forward into the future.
What's the inspiration behind your upcoming 2020/2021 high jewellery collection, Rhapsody?
We always brainstorm a new theme a year ahead and last year, we had the intuition of creating a collection that's different yet centred around the theme of 'back to basics'. So, we went back to the beginning and were inspired by the origins of the gemstone. The collection speaks about how gemstones were formed millions of years ago, giving us this array of beautiful colours – even within each colour, there are different shades of blue, red or purple [and so on]. Since it's a 'back to basics' theme, everything will be monochrome – one specific type of gemstone in a specific colour. The designs are very much inspired by the crystalline structure of the gemstones as well.
How do stories add to the jewellery you've created?
I've loved history from a young age and designing jewellery was an avenue to share that love. This is reflected in our ethos: 'Yesterday's Tale, Today's Creation, Tomorrow's Inspiration'. History has made us who we are today, and it will help us determine who we want to be in the future. Naturally, the stories came with the pieces and customers loved learning a part of history in a more digestible way, along with the meaning [such stories] added to each piece. Apart from that, we also ensure that the design technique is relevant to the theme of each collection. In the From Russia With Love collection, for instance, we incorporated the guilloché technique that Russia is known for – it's not just about conveying history, but also the artistry of jewellery.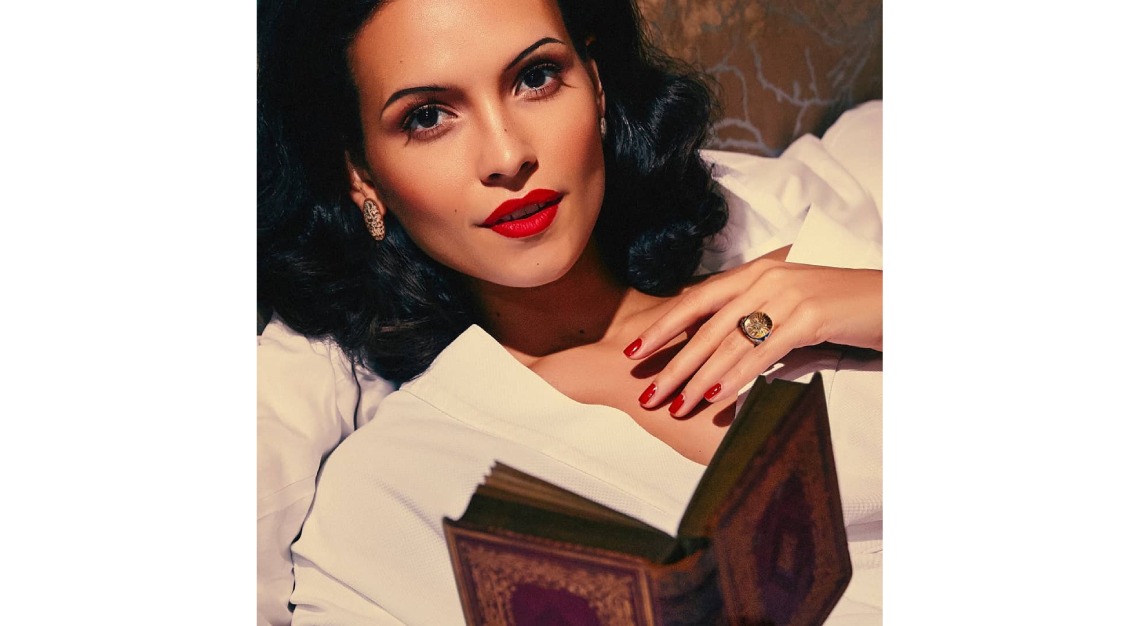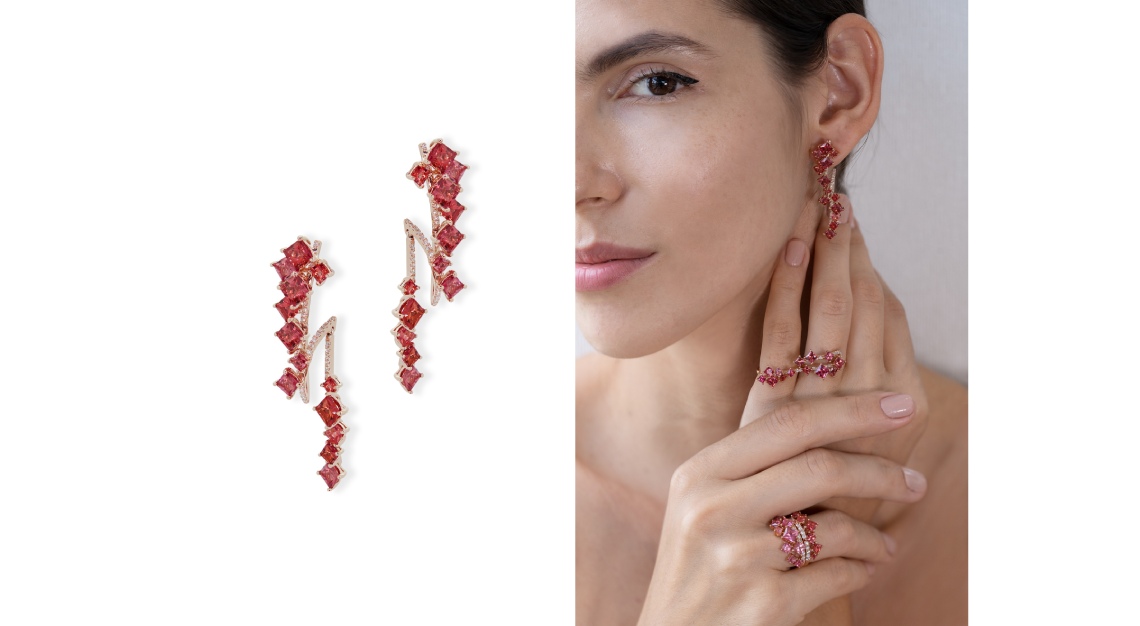 'Going digital' is the phrase of the day. Can luxury go digital and how will this impact the consumer experience of purchasing high jewellery?
I believe luxury can go digital and it's a matter of time. But there's also a need for consumers to be educated about jewellery. One of the most challenging things about buying jewellery online is the lack of knowledge. They might have to guess for a lot of the components, which is okay when purchasing something of a relatively low price because they can afford to take a risk. When it comes to buying above a certain amount, however, they don't want to get it wrong. Once customers are empowered with knowledge about jewellery, I think it makes things easier for them. On the website of our diffusion brand, Jouer by Simone, we've got several articles that can help customers through the jewellery selection process, even if they're first-time buyers.
What does it mean to you to be the first Singaporean jeweller to be showcased at Harrods?
To be honest, I feel the same as before. It's a great achievement, but the first thing I have to be grateful for is my team. Without a good team, we probably would not have arrived at this opportunity. Personally, I wouldn't have dared to dream of Harrods – which, as everybody knows, is the hardest to get into. But the fact that we specialise in coloured gemstones, in addition to each piece telling a story and being multifunctional yet one-of-a-kind… that definitely played a huge role.
Is there a need for the ethos of Simone Jewels to evolve as the label expands globally?
Often, companies come up with an ethos as part of marketing, to communicate the DNA of the brand. Ours is almost like we were 'born' with it, so it's a little bit different. Having been in the industry for 15 years and being consistent in our direction, I don't think that will change in the near future.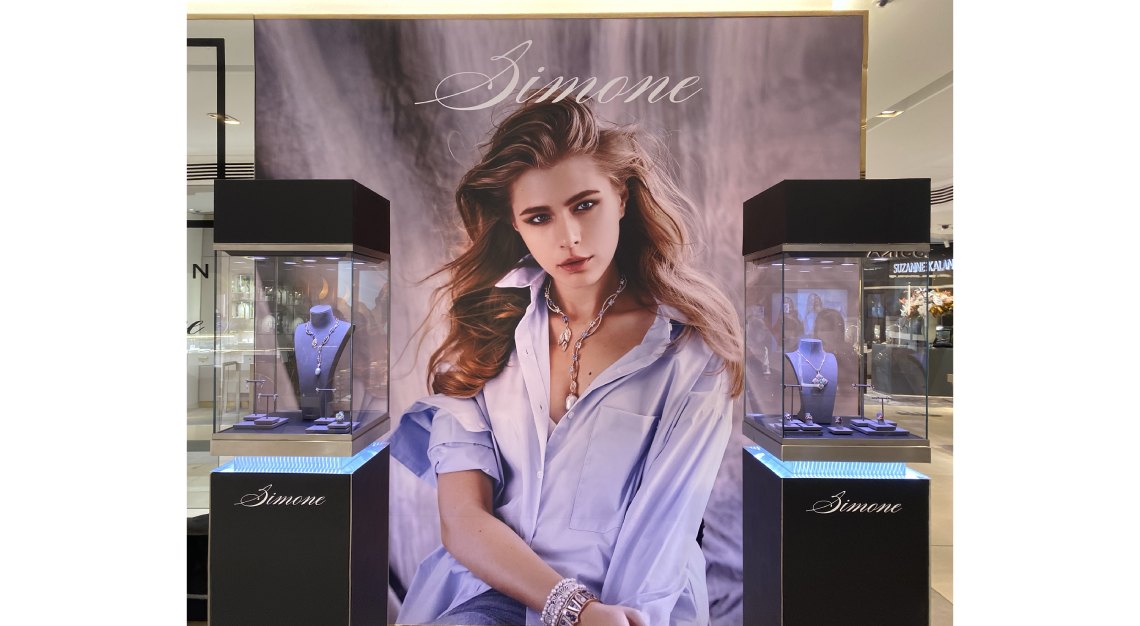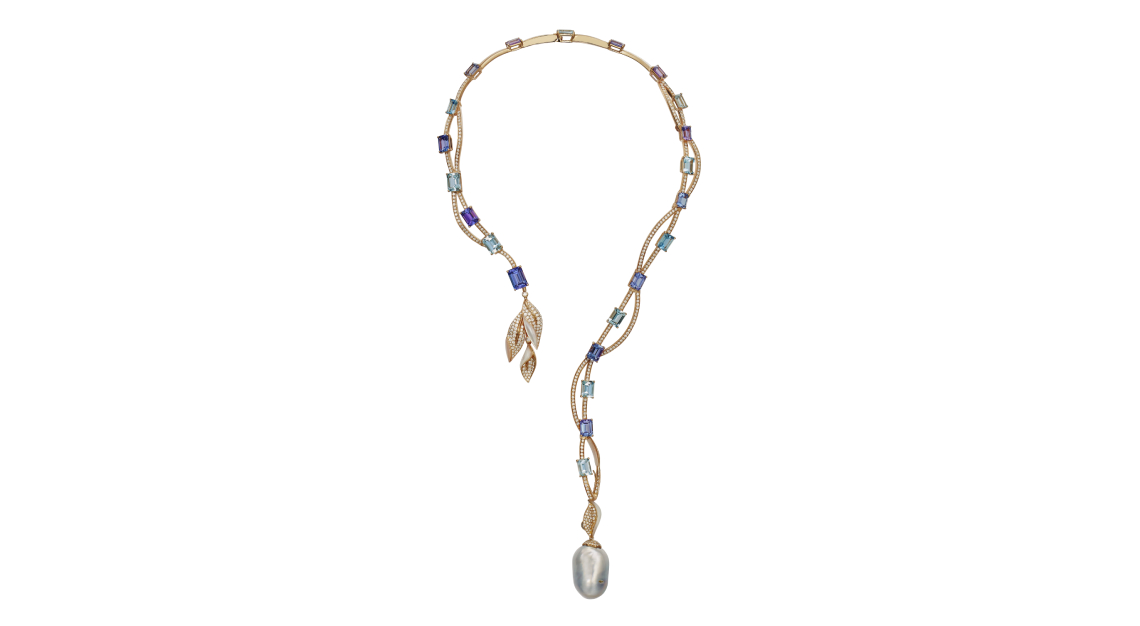 You've often referred to jewellery you've designed as 'wearable art'. How might this approach to designing jewellery engage a wider, global consumer base?
It all really depends on interpretation and I think that's the most exciting and mysterious part of the brand. Each year, we introduce a new theme and the designs change tremendously, leaving customers in anticipation on what's next. Each country might interpret it differently from another country and as customers continue to collect, they'll recognise that it's very different from [previous] years.
What makes Simone Jewels stand out in the global market?
For a lot of the big brands, the resources in terms of the talent pool, finances and real estate are very different. Therefore, they can communicate and execute faster than anybody else. But even though they have their own high jewellery line, it doesn't necessarily mean each piece is unique.
I believe we're the only one that has continued to ensure that every piece is one-in-the-world. Many have commented that it's not feasible, but in order to create beautiful pieces, there has to be passion before business. We're very particular about gemstones and we bring in a lot of unheated stones. For example, only one per cent of Tanzanite is unheated, yet we just sold a Tanzanite that's not only unheated but also colour-changing. We go to great lengths curating these kinds of gemstones.
What's next for Simone Jewels?
I think there's a lot of foundation to be built in the UK, as well as other places in Europe and the Middle East. Beginning next year, we'll be doing a solo trunk show with Moda Operandi, which is also another huge breakthrough for us.
The Simone Jewels pop-up showcase at Harrods will run till 14 November 2020 and will also be available on Harrods' website for three months