The Grand Wagoneer SUV will be revived come 2021, and it intends to rival the Audi Q8, Range Rover and the BMW X7
With the reveal of the Jeep Grand Wagoneer concept, Jeep brings back one of its most beloved models, a vehicle created before the term SUV was in the automotive lexicon. In its time, it was the most luxurious SUV on the road.
Last made in 1991, the Wagoneer is now scheduled to go back into production in the second quarter of 2021, with prices expected to hover around S$400,000 (with applicable taxes and COE). There's no doubt that it intends to enter the luxury segment and claim a space alongside marques like Audi, BMW and Land Rover, all known for their luxury SUVs.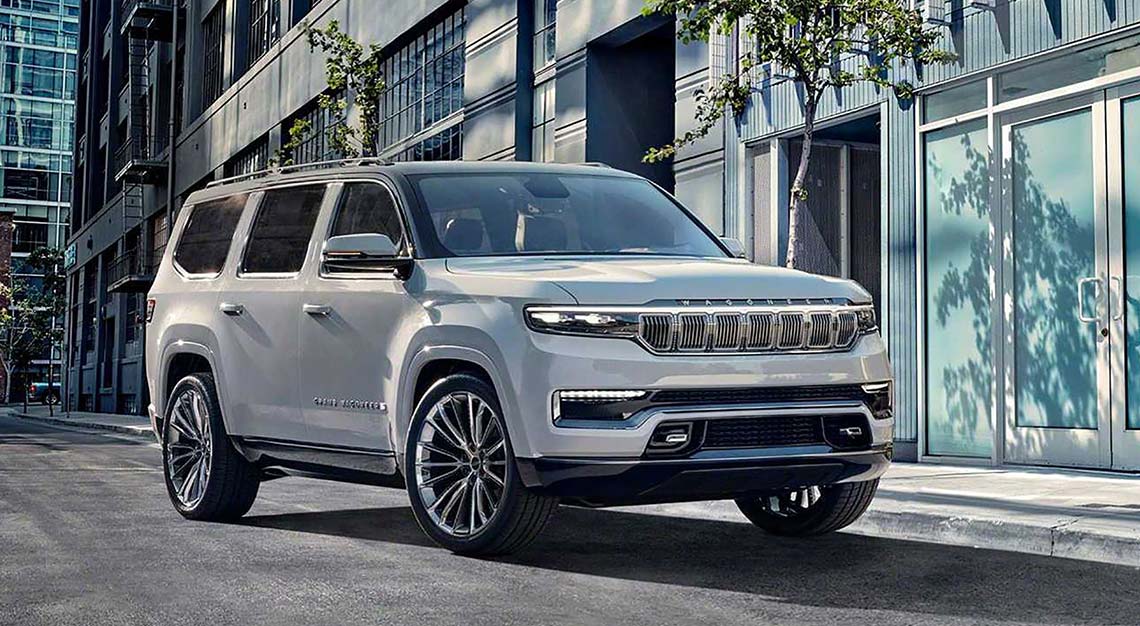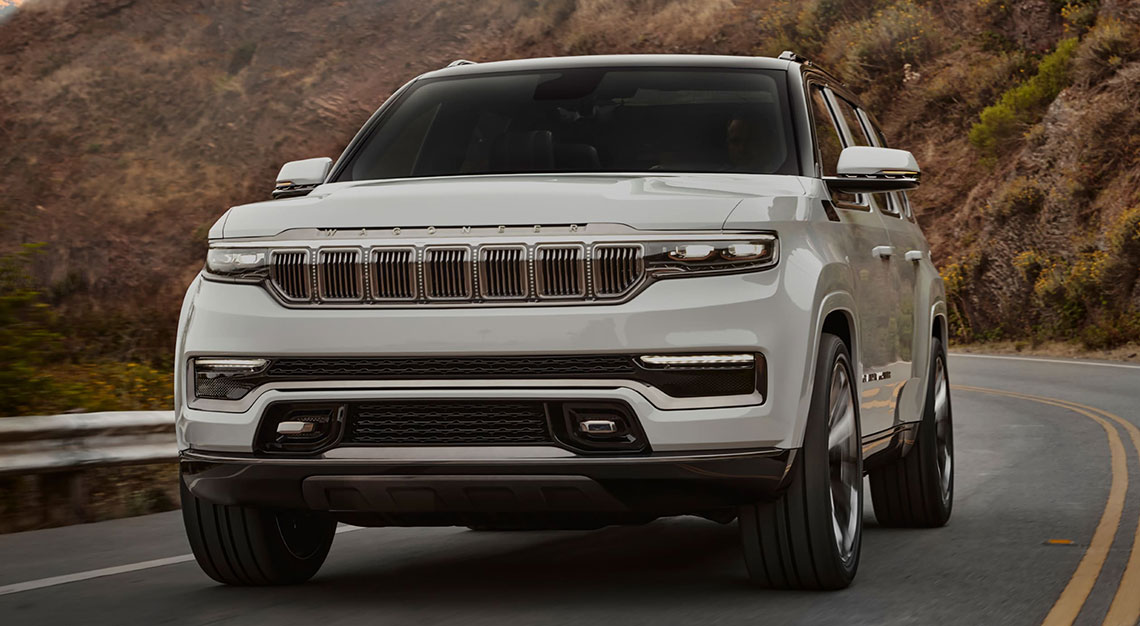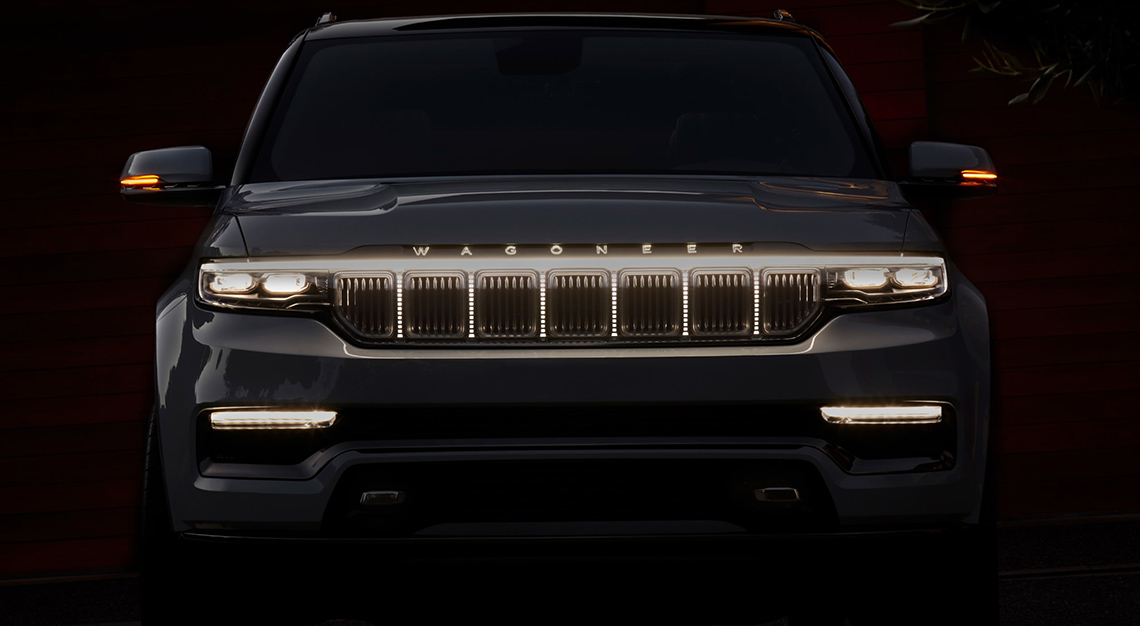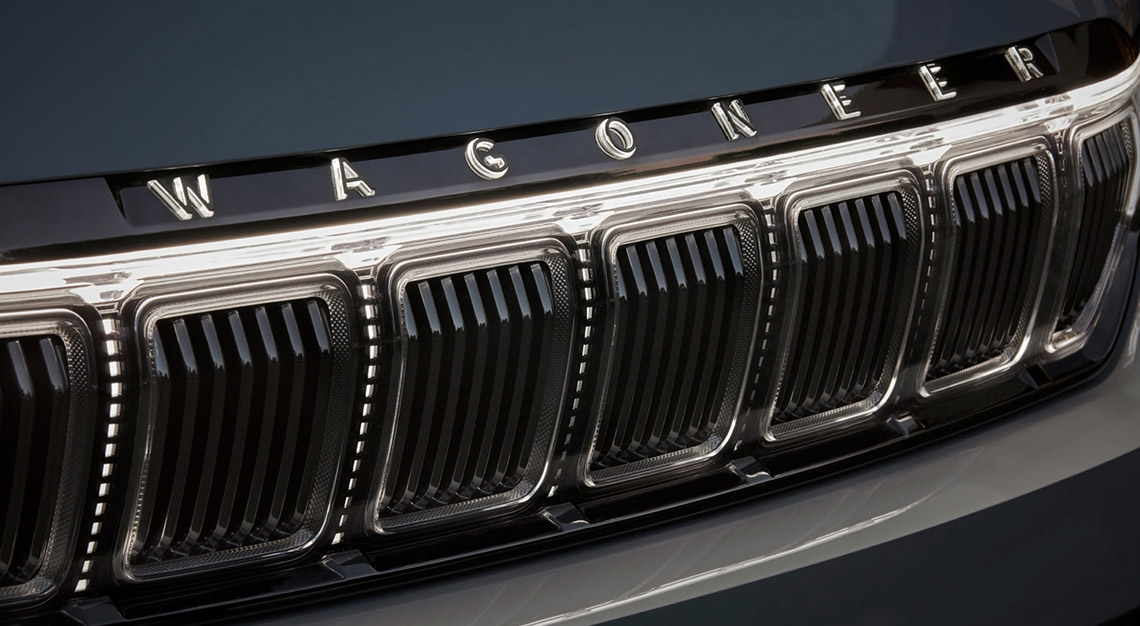 The Grand Wagoneer concept
Built on the Dodge Ram 1500 chassis, the Grand Wagoneer concept is a big bruiser, with seven seats across three rows, an expansive glass roof – a feature that the original Grand Wagoneer had – and lots of chrome. It has also retained the signature headlight bar that runs from end to end of the seven-slotted grille.
While we don't know the Grand Wagoneer concept's specifications just yet, we've had a preview of its more rugged counterpart, the Wrangler 4xe, which will be powered by a plug-in hybrid electric system, and can travel up to 600km on a single charge and full tank.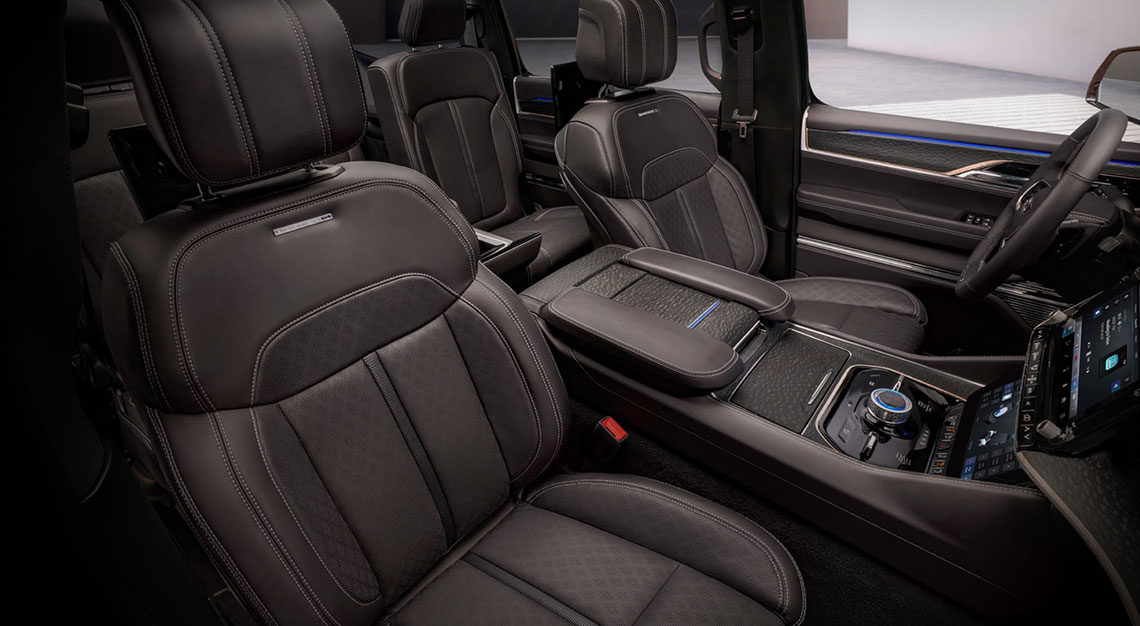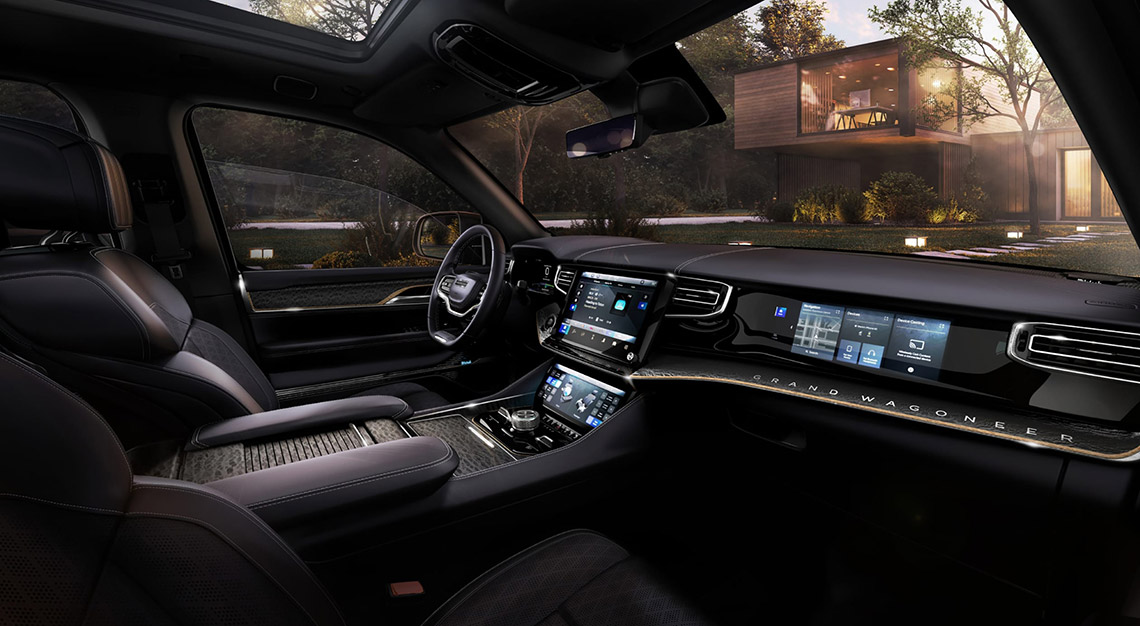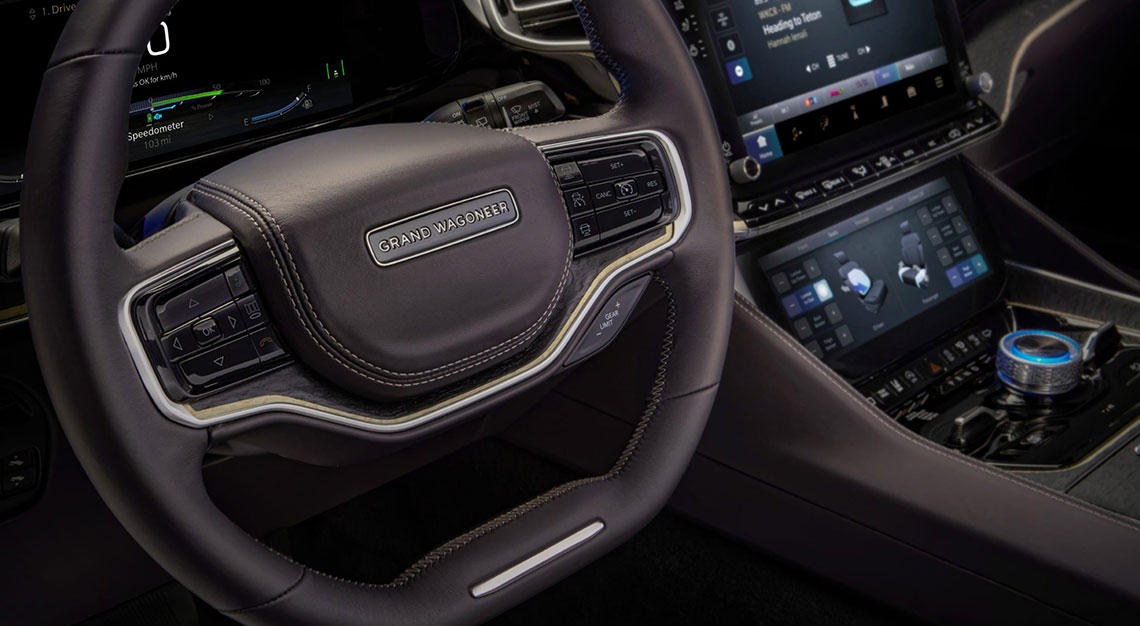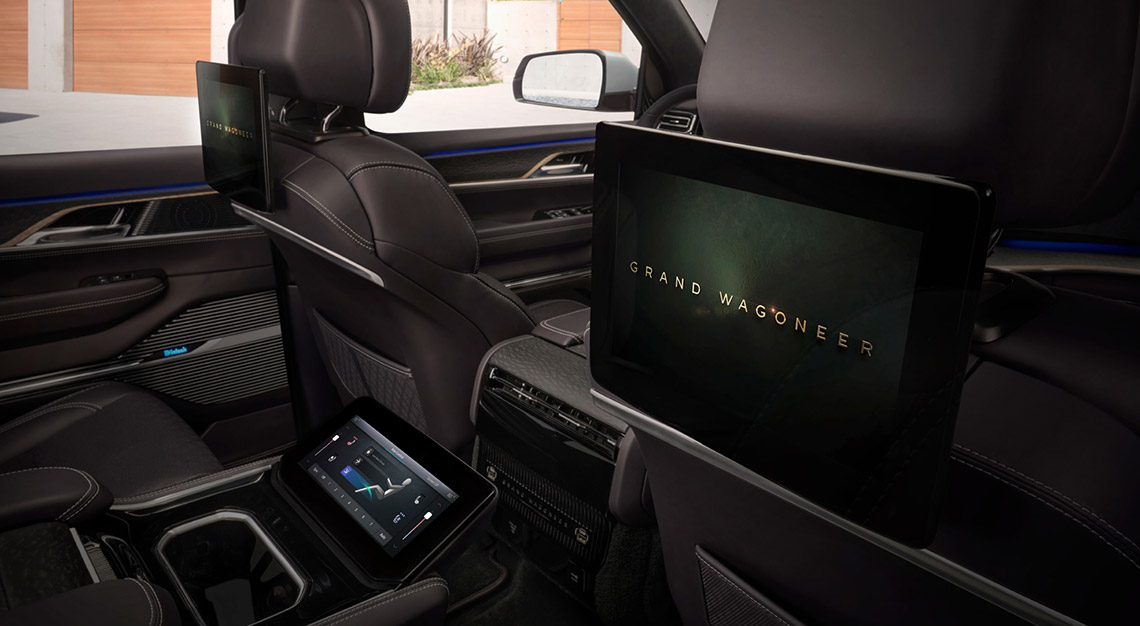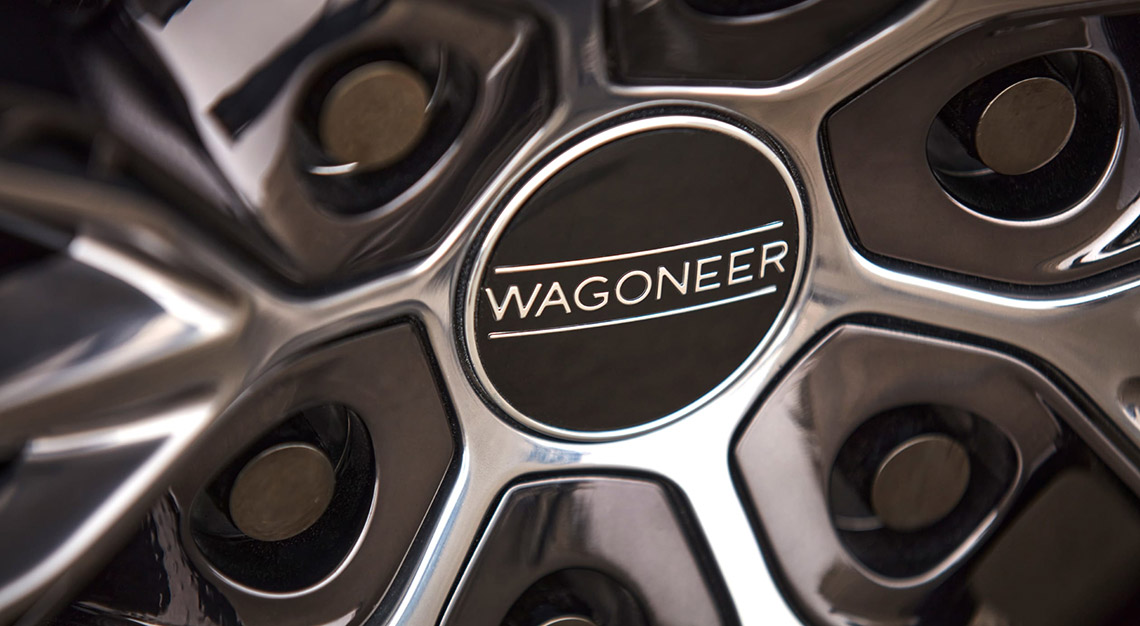 Inside the Grand Wagoneer concept, you'll find four digital screens, including a large 10.25-inch entertainment screen on the passenger dashboard. According to Fiat Chrysler, this is possibly the first sort of system in an SUV. To ensure privacy – and not distract the driver with the screen display – a privacy film has been added.
But perhaps the most impressive interior feature that would immediately be noticed by the driver and passengers alike will be an elaborately faceted rotary knob on the interior's centre console. A control system may not pique interest on any given day, that is, until you realise it's by McIntosh Laboratory, a brand as iconic as Jeep itself.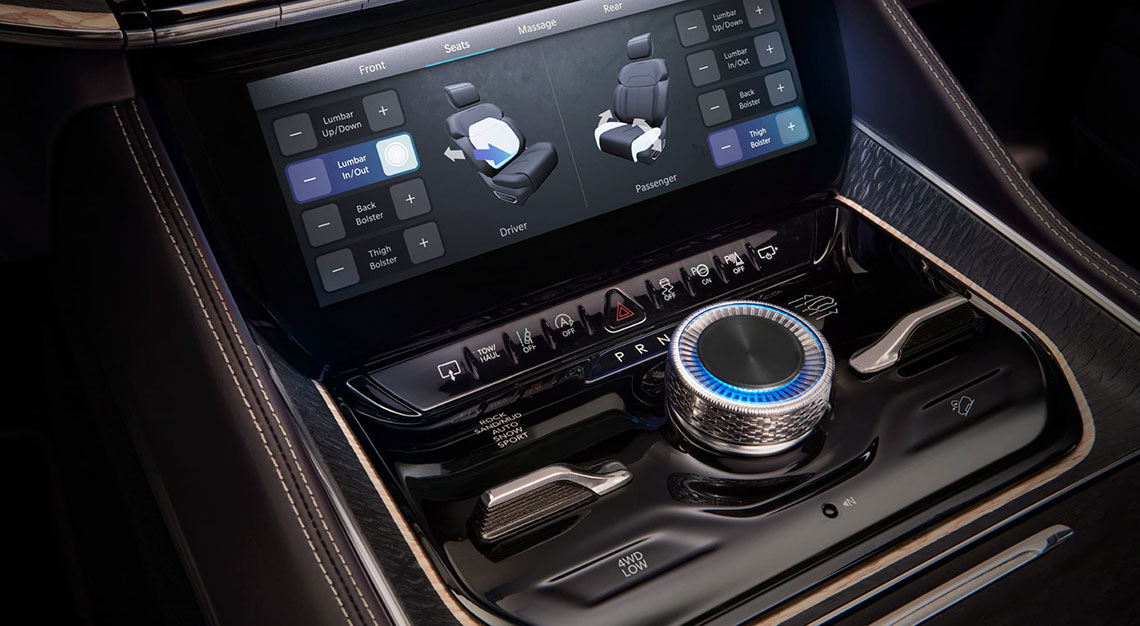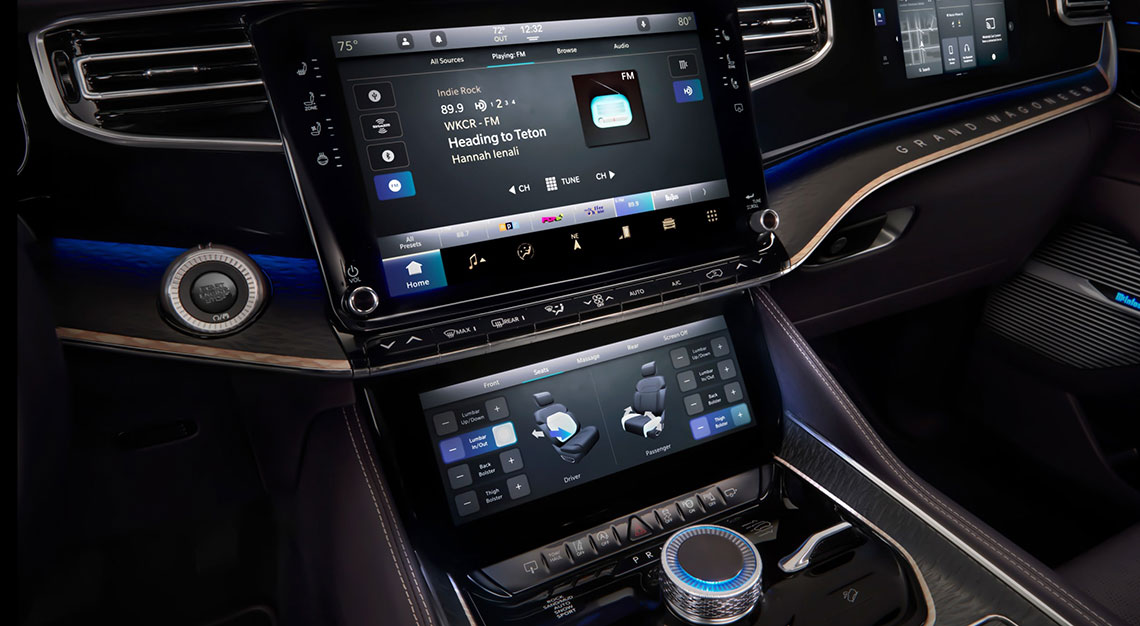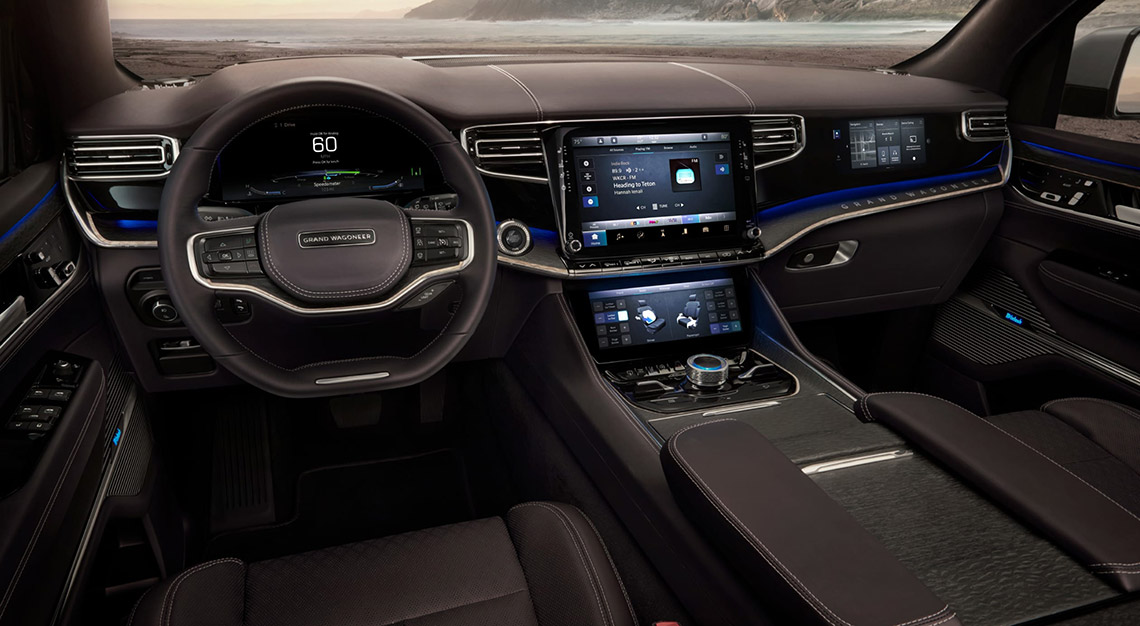 A harmonious collaboration with McIntosh Laboratory
Founded in 1949, McIntosh Laboratory is one of the most storied names in home and professional audio. It built the Grateful Dead's powerful 'Wall of Sound', and the company's famous blue-panelled watt meters have illuminated listening rooms and recording studios for decades.
Having been absent from the automotive scene for 20 years – apart from the special-edition Ford GT celebrating the marque's 100th anniversary and custom systems for the car audio aftermarket – McIntosh Laboratory makes a much welcome return in the Grand Wagoneer concept. Its new Reference System, engineered specifically for the SUV, features 23 custom-designed speakers and a 24-channel amplifier. In addition to sound, rear passengers will be able to enjoy video programming on dual screens.
McIntosh gear has always been known as powerful, accurate, highly detailed, and beautiful. Nothing makes quite the impression as a rack stacked with its components, which mirror-black front panels, blue metres, bright-silver trim and old-fashioned logo are as unmistakable as the sound itself. The result of a harmonious collaboration between Jeep and McIntosh engineers, the system could be a harbinger of more to come – and that idea is certainly music to our ears.
This was first published on Robb Report US