Louis XIII has finally set its roots in Southeast Asia, right here at The Whisky Distillery at One Raffles Place
You can have your cake and eat it too at The Whisky Distillery's flagship store. For the first time ever, Louis XIII will have a permanent home in Southeast Asia – and lucky for us, it's right here at One Raffles Place.
The iconic Cognac produced by Rémy Martin hadn't been the most accessible for a while, and for good reason, too. Much of what we love about Louis XIII lies in its distinctly French exclusivity, blending luxury and class with playful innovations.
It's for these reasons as well that Louis XIII remains one of the most coveted spirits, having been shipped to Singapore since 1881.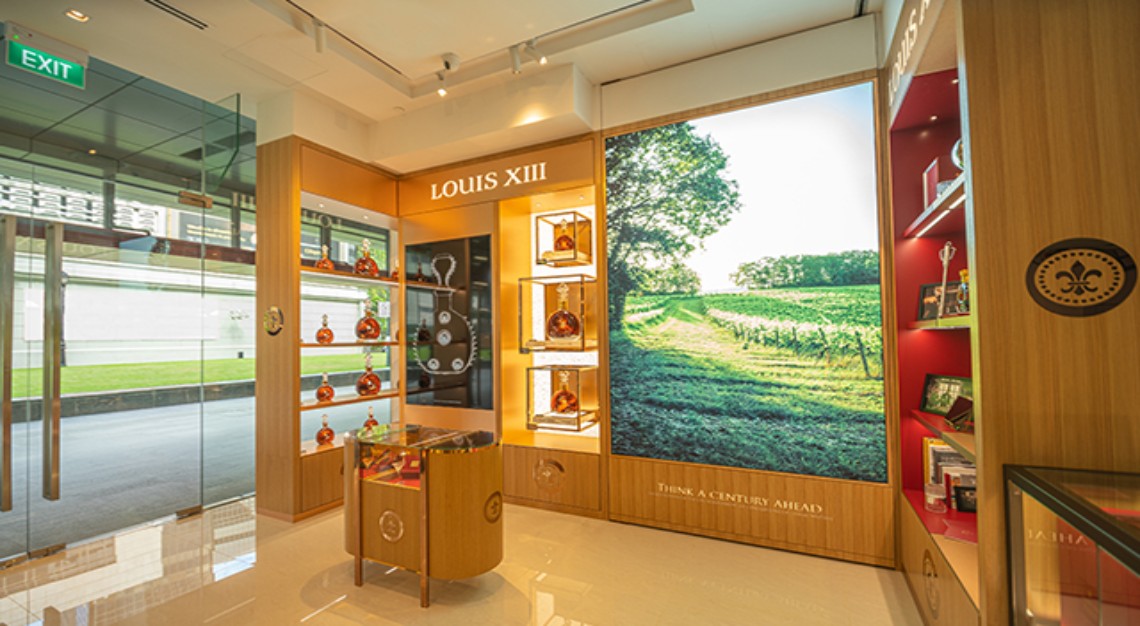 Thankfully, the brand's collaboration with The Whisky Distillery makes it far easier to obtain. In fact, it's the widest range of Louis XIII products available in Southeast Asia. Our ancestors from 1881 would be proud to see how far we've come.
The shop-in-shop offers an incredibly experiential journey. Guests can look forward to previews of exclusive limited-edition collections as well as experience intimate tasting rituals. Even some of the rarest Cognacs will be up for sale.
Look forward to the Louis XIII Le Jeroboam and Louis XIII Le Mathusalem, a six-litre crystal decanter with only 50 editions produced in a year.
And if that isn't reason enough to head down to the shop-in-shop, the distillery is offering an exclusive and complimentary pairing experience at Tippling Club (for two) for anyone who buys a decanter of The Magnum in May. Curated by chef-owner Ryan Clift, the experience includes all things good, from fine Cognac and N25 caviar to lobster and foie gras.