At a whopping six per cent alcohol by volume content, it's safe to say High Bar Society's offerings surpass the industry norm
Liquor is great on its own, but arguably better when crafted with dessert. Pushing the envelope on the one to three per cent average around these parts, chef Sharon Tay—whose post-investment banking portfolio includes training at Carpigiani Gelato University in Bologna and ensuing gelato-related accolades—has introduced her trailblazing gelateria concept with more than double the alcoholic potency.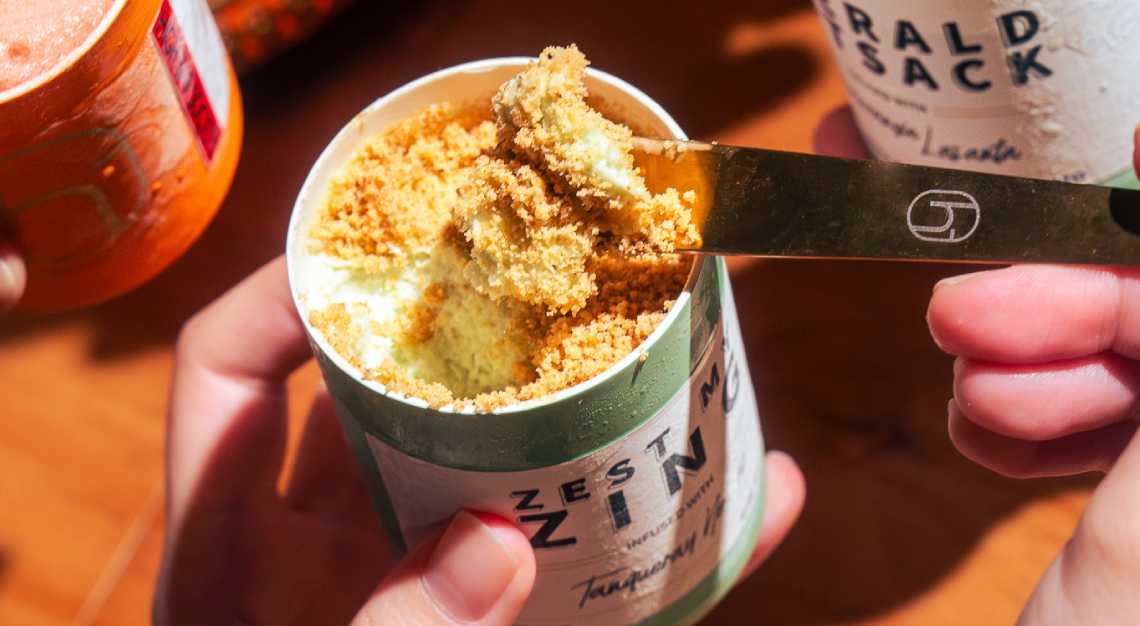 Building upon the success of Haji Lane's Momolato, latest venture High Bar Society at 52 Tanjong Pagar Road took a year of thorough research and development. The artisanal ice cream creations embed the best of premium spirits like The Macallan, Glenmorangie, Tanqueray, Bombay Sapphire, Jiang Xiao Bai, Patron, and Veuve Clicquot, to name a few.
Totalling an impressive lineup of over 20 flavours, standout options include the Triple Chocolate Macallan, Nama Chocolate Laproaig Quarter Cask, Tanqueray 10 Key Lime Pie and Ginger Flower, Blue Pea Hokkaido Milk Strawberry Patron XO, Lychee Rose Veuve Clicquot Rose, and Sicilian Pistachio Glenmorangie Lasanta.
Fret not if you want stomach substance before the treats, the 30-seater also serves tapas. And if six percent still isn't enough, knock yourself out on the curated cocktails. A jazzy mix between conventional ice cream cafes and upscale bars, this best of both worlds puts delectable dessert at the forefront of the game.