The gallery director offers a retrospective of Gajah Gallery's significant presence in the Southeast Asian art scene
Jasdeep Sandhu was fresh out of law school before he founded Gajah Gallery. He would find himself scurrying around Singapore with paintings tucked under his arm as he put together exhibitions and learnt the ins and outs of the regional art scene. This year, the gallery that he runs turns 25 – a monumental milestone for Sandhu and his team, who have dedicated the past quarter of a century to raising awareness of Southeast Asian art history through thought-provoking artistic and curatorial directions.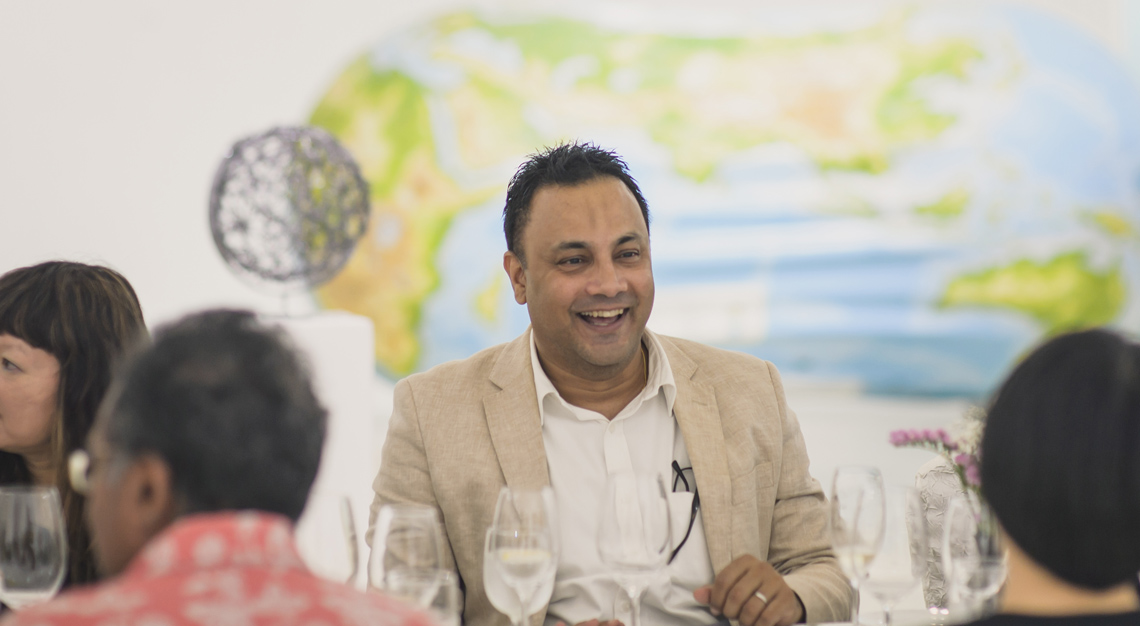 The team's efforts are palpable across the exhibitions it curates; with Ashley Bickerton's showcase being one of its most recent. Bickerton's second solo show in Singapore was a massive undertaking, one that coalesced together the last decade of his works, including Blue Man, Mitochondrial Eve, Silver Ladies, Coral, Wall-Wall and Flotsam. The exhibition re-contextualised Bickerton's work as wholly Southeast Asian through the lens of an 'outsider', as he worked away from the Indonesian art centres of Jakarta and Yogyakarta. But the jubilee celebration is just the beginning of what's to come, Sandhu muses.
"We've planned a full year of exhibitions in Singapore and Yogyakarta in celebration of our anniversary. In April, we will open one of our most ambitious exhibitions to date, featuring 25 artists at our space in Tanjong Pagar Distripark. We have chosen to highlight not only the artists who have worked with the gallery, but a few historical shows as well, namely our upcoming exhibition on the impact of Santiniketan on Asian art," says Sandhu, on what the 25th anniversary means to him and the gallery.
But Sandhu wouldn't be where he is today if he hadn't adapted to the many changes in the art industry over the last three decades. Most notable of these changes are an increased access brought by the digital revolution, and the rise of Southeast Asian art in the global art market. Also, the Southeast Asian market has been capitalised so galleries are now able to operate more efficiently.
And above all, how does one know when he or she has fallen in love with a piece of art? "You just never know – it will take you by surprise. Perhaps the general answer would be when you can see a fresh new angle that the artist is trying to introduce to the art world, when you see elements of wit and artistic brilliance, and perhaps also if the artwork can fit on a wall in your home," quips Sandhu.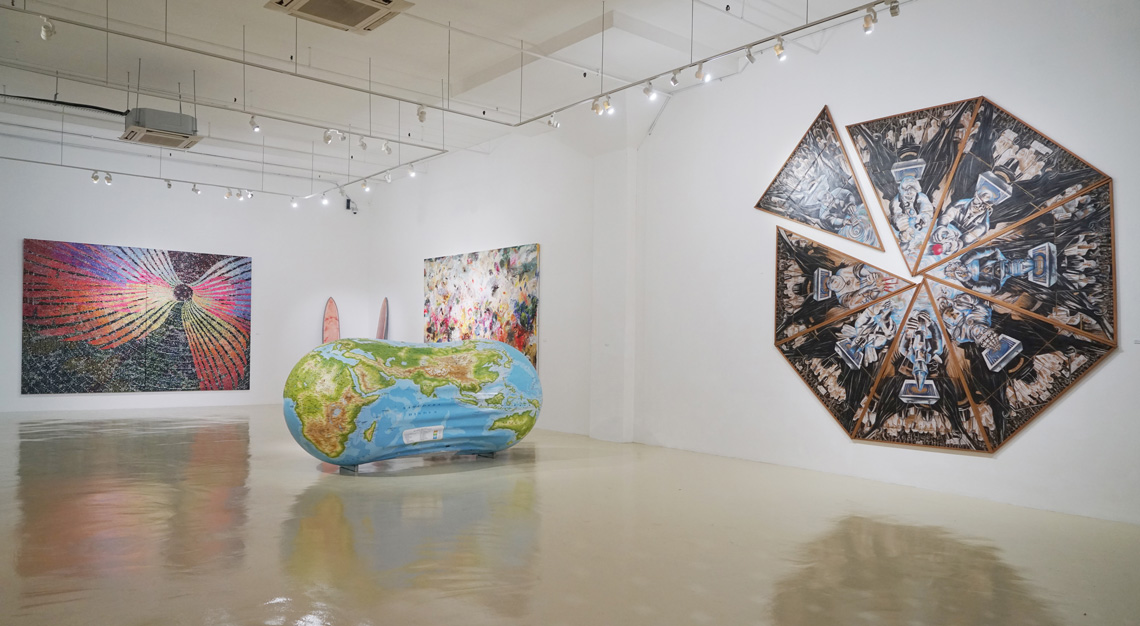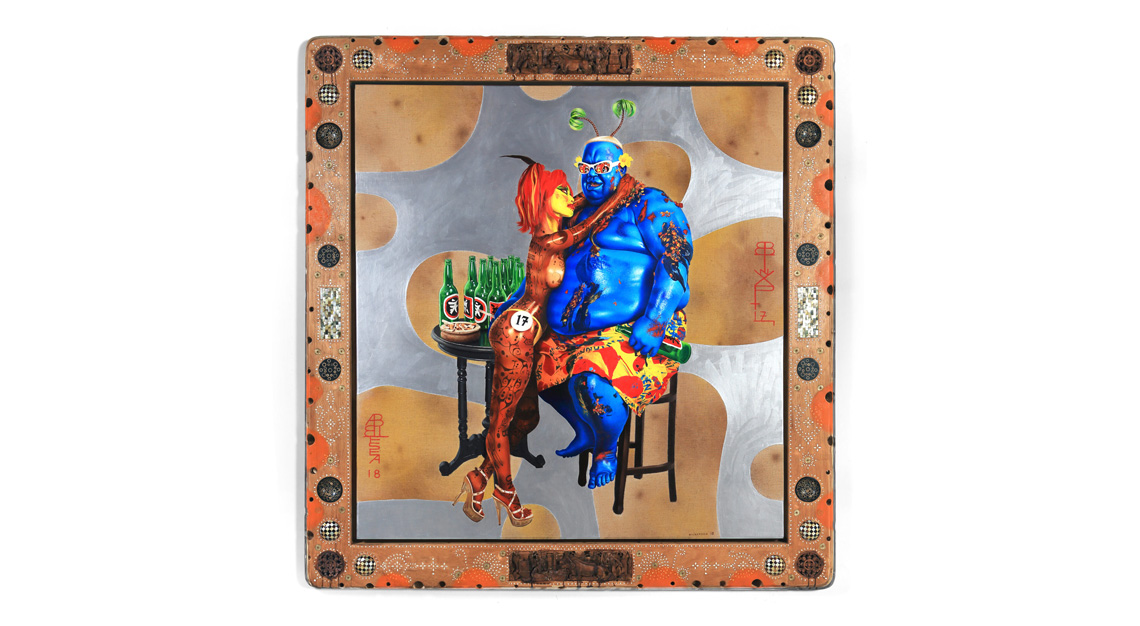 With that said, Sandhu has fallen in love with Indonesian art more than he can remember – especially with the artists' originality and sincerity in producing great works of art. Even after 25 years of working with Indonesian artists, he still finds their work engaging, and claims they are also highly critical of themselves in a way that you don't often see much elsewhere.
But beyond Indonesia art, Southeast Asian artists have matured to deal more with global issues, and not only sociopolitical issues. Gajah Gallery is a huge advocate for this; in 2012, the gallery established Yogya Art Lab,  an experimental production house and foundry where artists-in-residence are invited to explore new dimensions to their practice. The gallery saw the fruits of its labour, whilst working with artists like Suzann Victor, Jane Lee, Ashley Bickerton and Yunizar.
"The role of the gallery in the Southeast Asian art scene is to try and create a greater awareness of art in the region and beyond. This is not an easy task as we are still in the primary stages of documenting our history," adds Sandhu. Learning from Western art definitely helps – but it's a two-way street. "You may be surprised to know that Asia and Asian art have been huge influences on Western art throughout history – credited as such or otherwise. Van Gogh was enamoured by Japanese art and its influence on him is evident in his work."
He adds, "I would say one area where Asian art can learn from Western art is the immense respect for institutions and art history. This is something the gallery has picked up on and whenever we can, we collaborate with curators and art historians to focus on historically important shows."
Gajah Gallery
39 Keppel Road
#03-04
Singapore 089065
Tel: +65 6737 4202