It's hard to miss the flagship store when you're in Ginza. The high-end luxury brand thrills shoppers with a beguiling design theme
Tokyo's Ginza has welcomed a fresh landmark: a newly renovated, seven-storey Louis Vuitton Ginza Namiki flagship store wrapped in a water-like façade. The duo behind the architecture marvel are architects Jun Aoki and Peter Marino, who have coalesced decades of expertise to give the retail building a contemporary look that reflects the city's location near Tokyo Bay.
The new building replaces the brand's previous store, which has sat in the same corner since 1981. "Jun Aoki's facade is at once monolithic and imbued with fluidity – his representation of a 'pillar of water'," said a spokesperson from Louis Vuitton.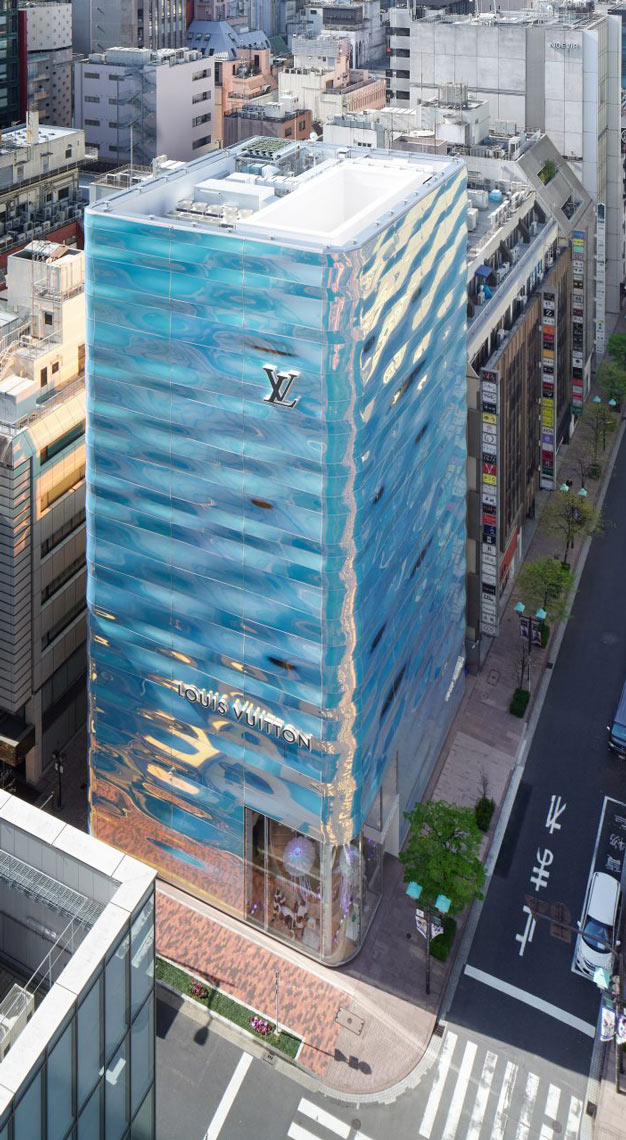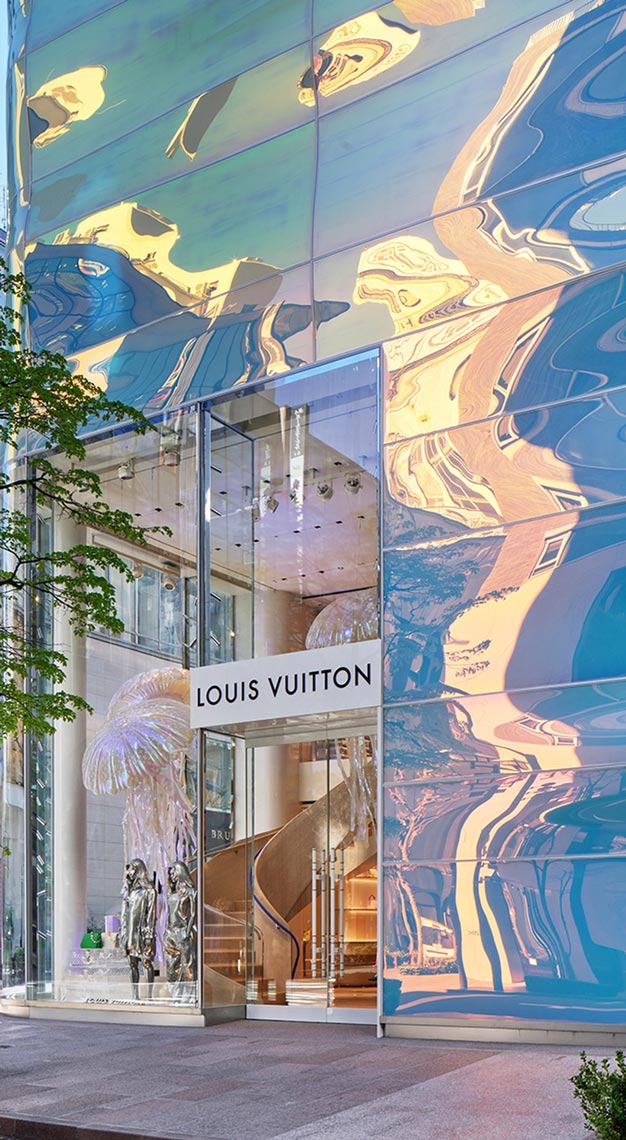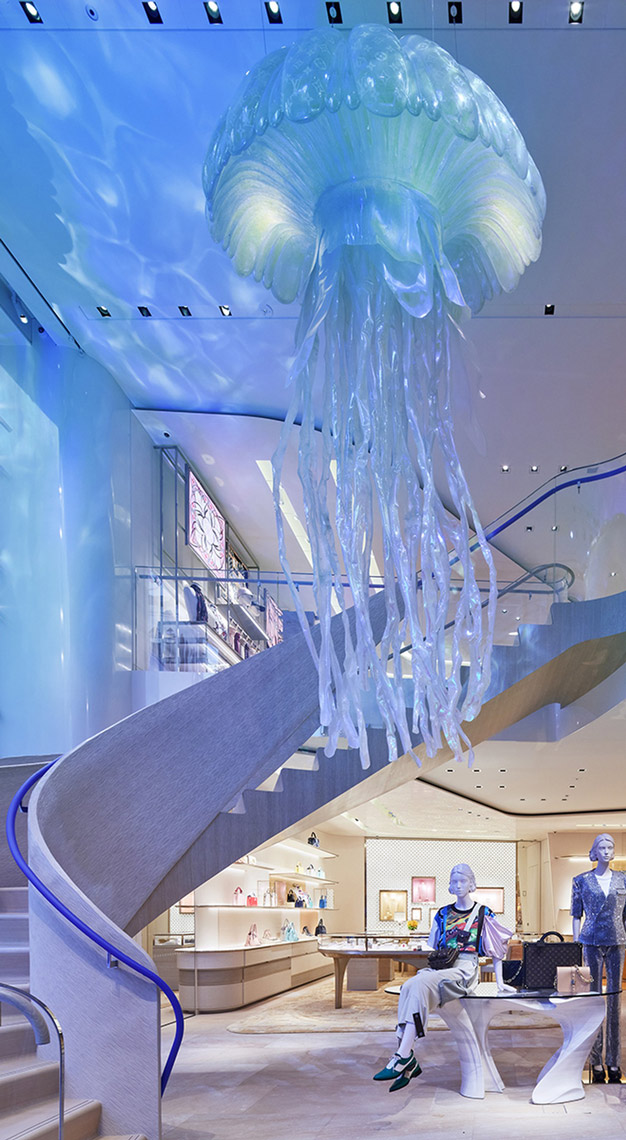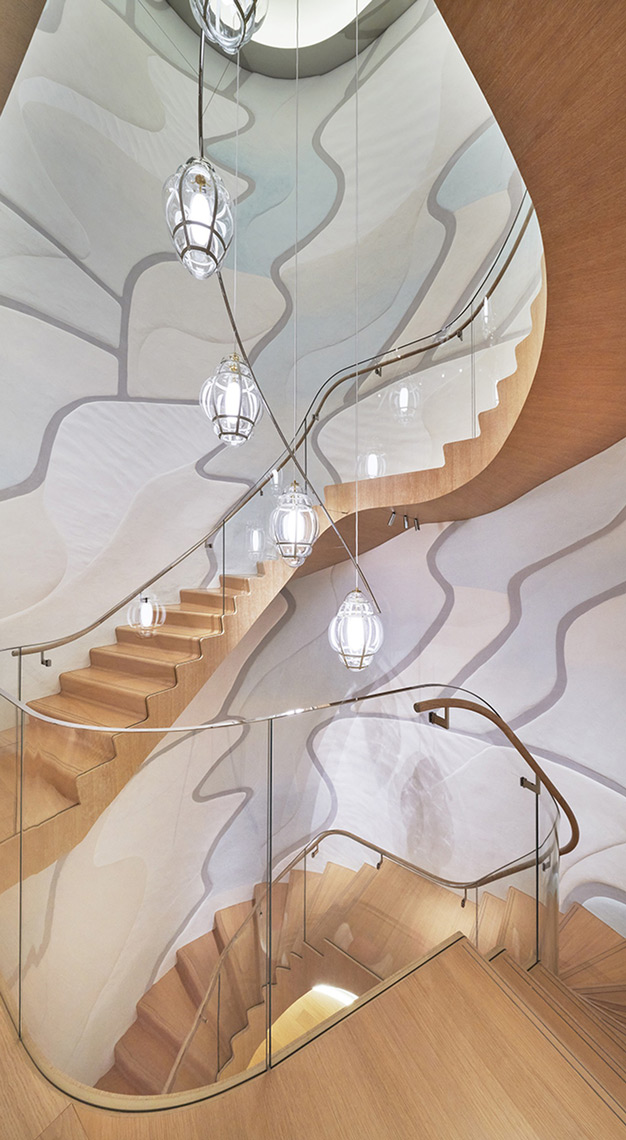 Constructing the façade required combining two layers of sinuous glass, which were then coated with a dichroic film to create a pearlescent hue. This gives rise to a larger-than-life ripple effect, which looks almost transparent from afar.
On the ground floor sit Louis Vuitton's newest collections, juxtaposed against arty, nature-inspired interiors spearheaded by New York-based studio Peter Marino. Here, the floor is blanketed with pale stone, and when paired with curved panelling on ceilings, create a rather hypnotising three-dimensional effect.
Getting shopping done here is an experience not quite like any other. The retail department takes up the store's lower four floors, which feature textured walls, curved surfaces and a wood and glass material palette. These floors are connected by a central staircase constructed from sculptural oak and glass – which spirals through the store, circling a giant, suspended structure of a jellyfish.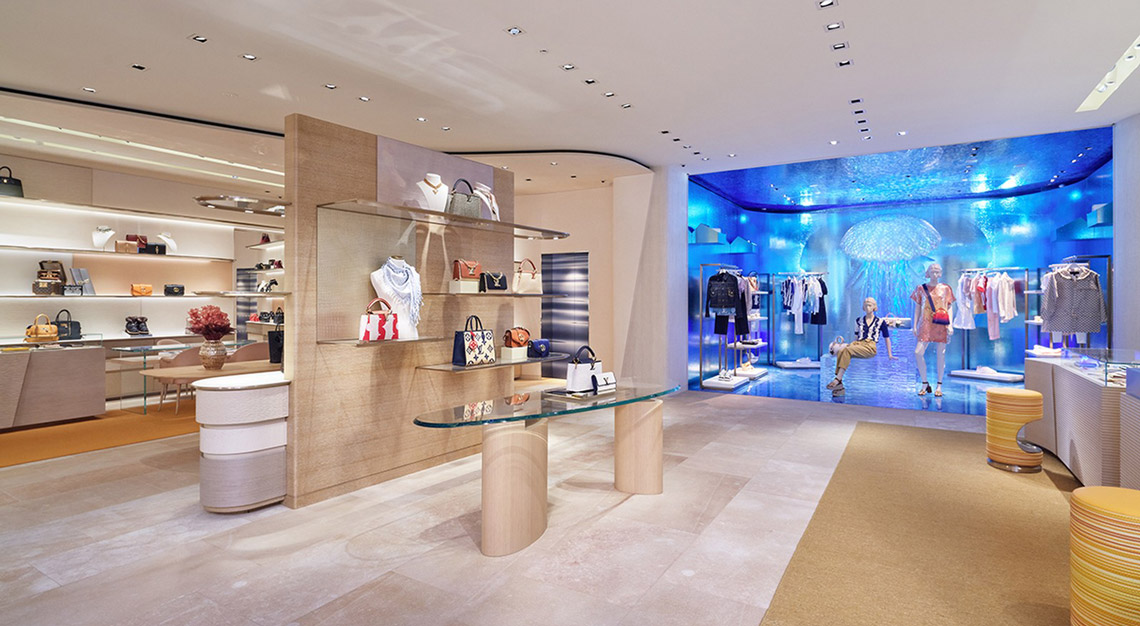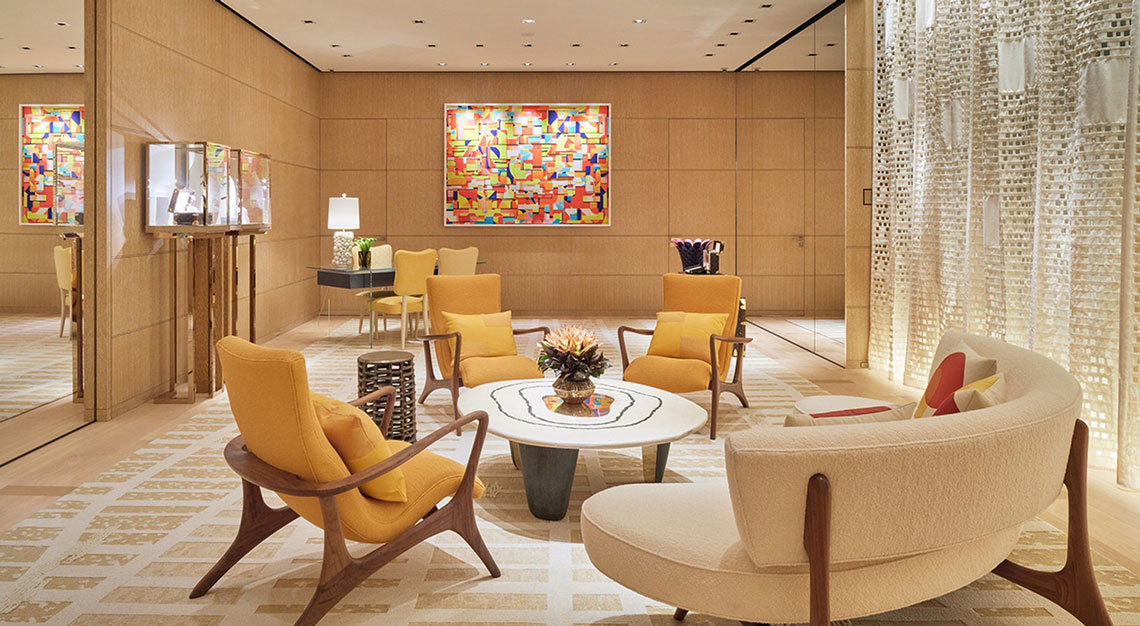 A secondary staircase at the back of the store follows a similar oceanic theme, and is bordered by a four-storey decorated wall that draws design cues from a painting done by Japanese artist Kimiko Fujimura.
There is also a dedicated permanent space to showcase new arrivals, as well as a VIP area on the second highest floor. The second Louis Vuitton café in the world, Le Café V, sits on the top floor, where patrons can expect to tuck into pastries, seasonal dessert and lattes decorated with the LV monogram. Fans will also be glad to know that Louis Vuitton's first monogram chocolates, 'Le Chocolat V', are up for grabs here.