An elegant play on outdoor menswear, the collection aces the effortless, breezy look fitting for summer and spring
Hermès' menswear creative director Véronique Nichanian beautifully blurs the line between casual and formal with the luxury fashion label's spring/summer 2022 menswear collection. France's Mobilier National building, a popular Hermès show venue, set the stage for the new collection last week, soothing the audience with breezy yet structural sartorial pieces.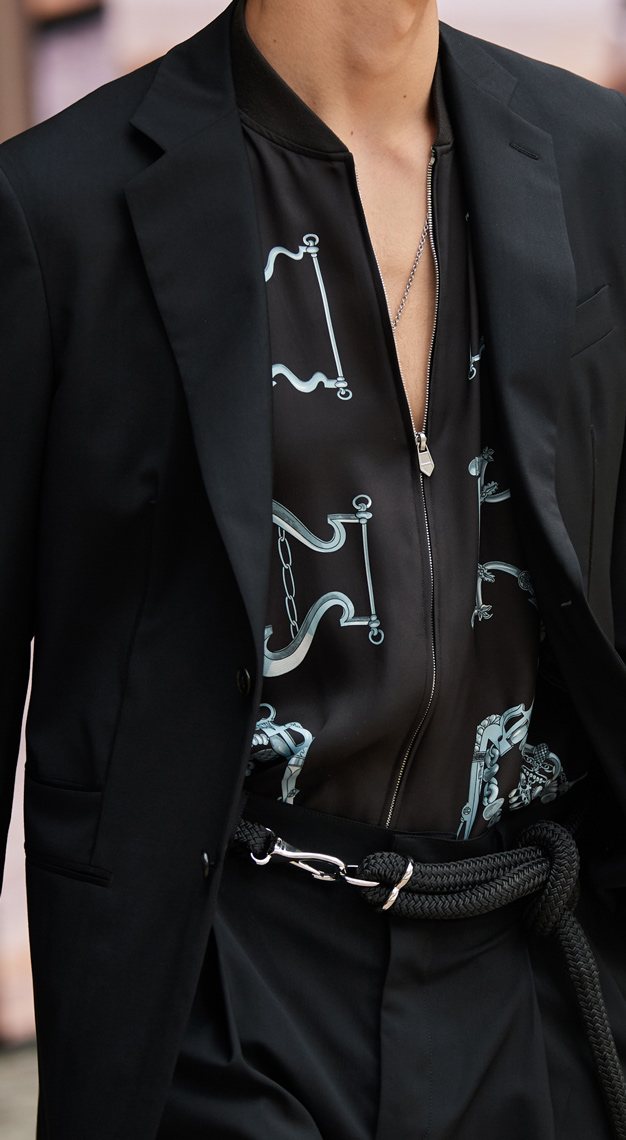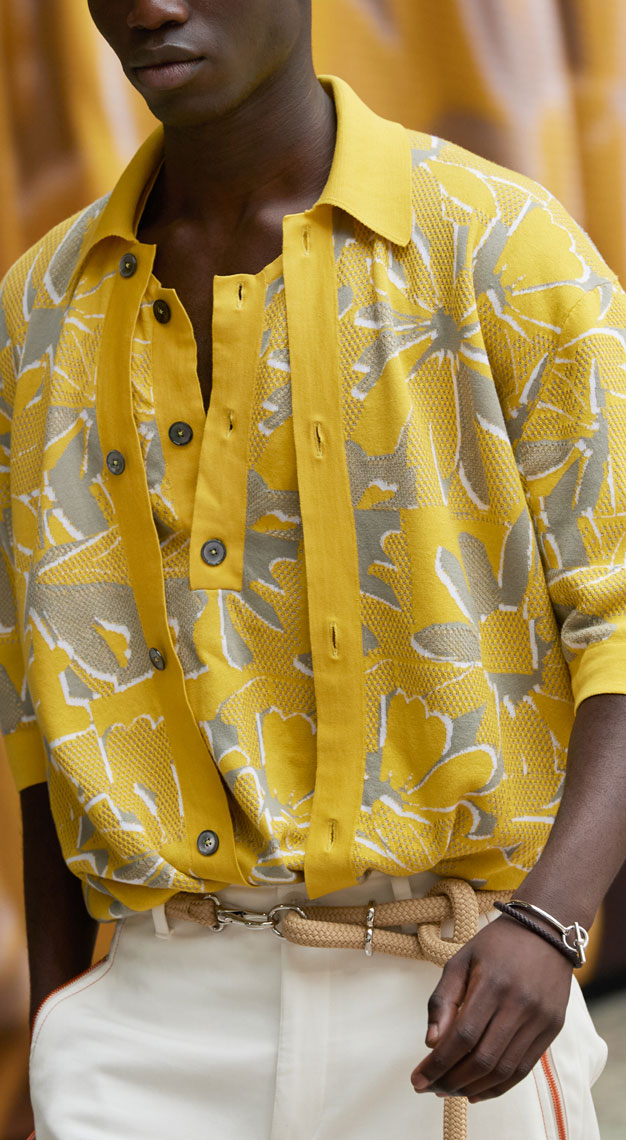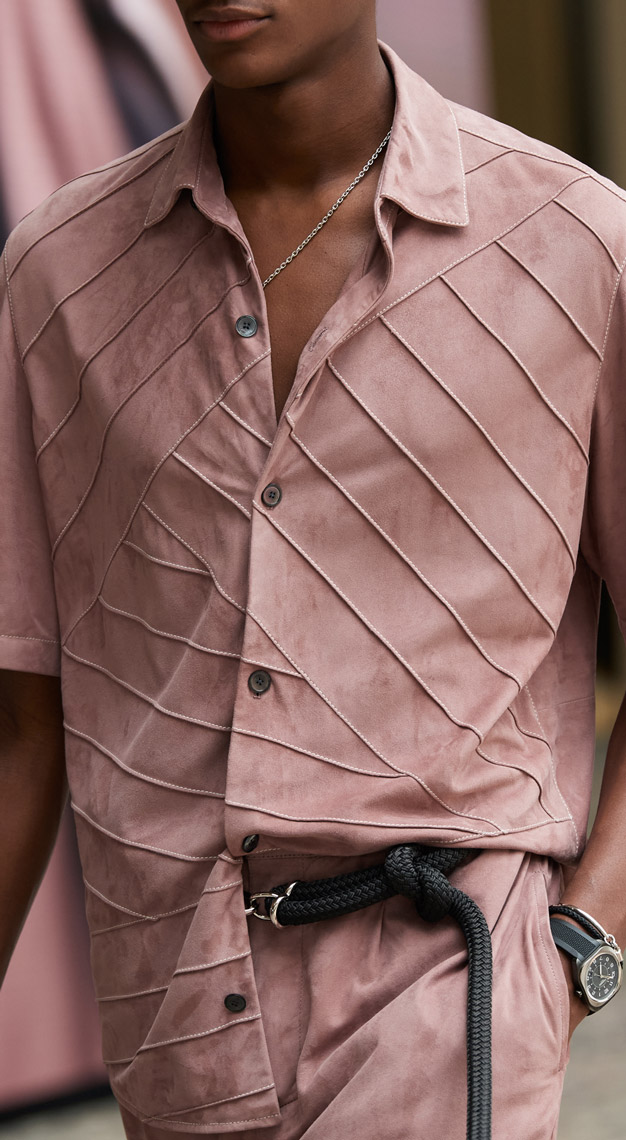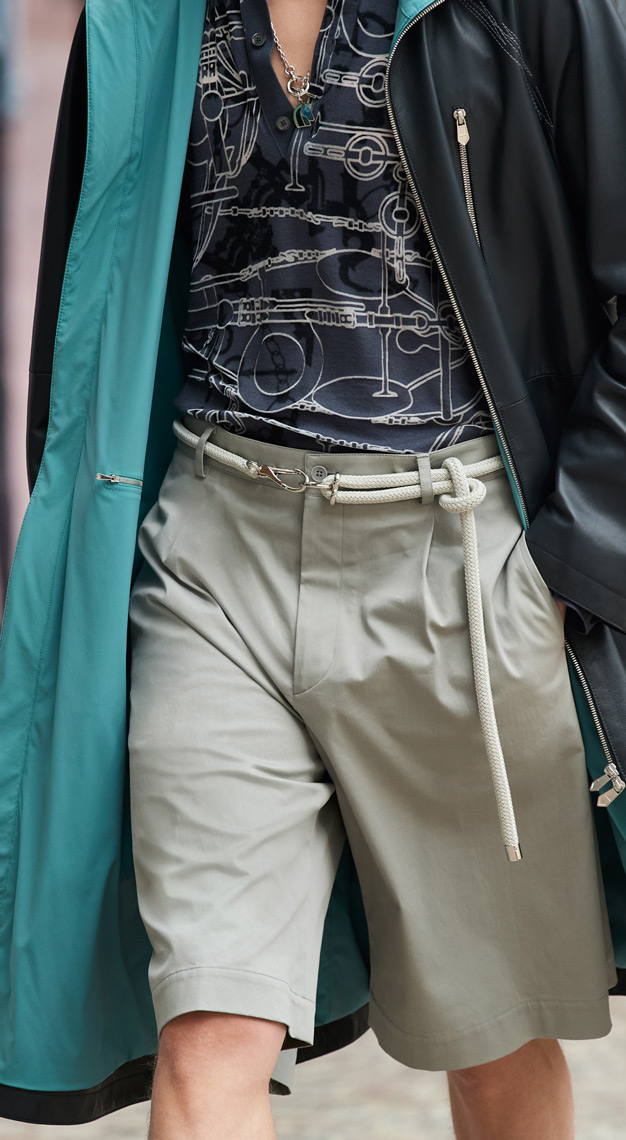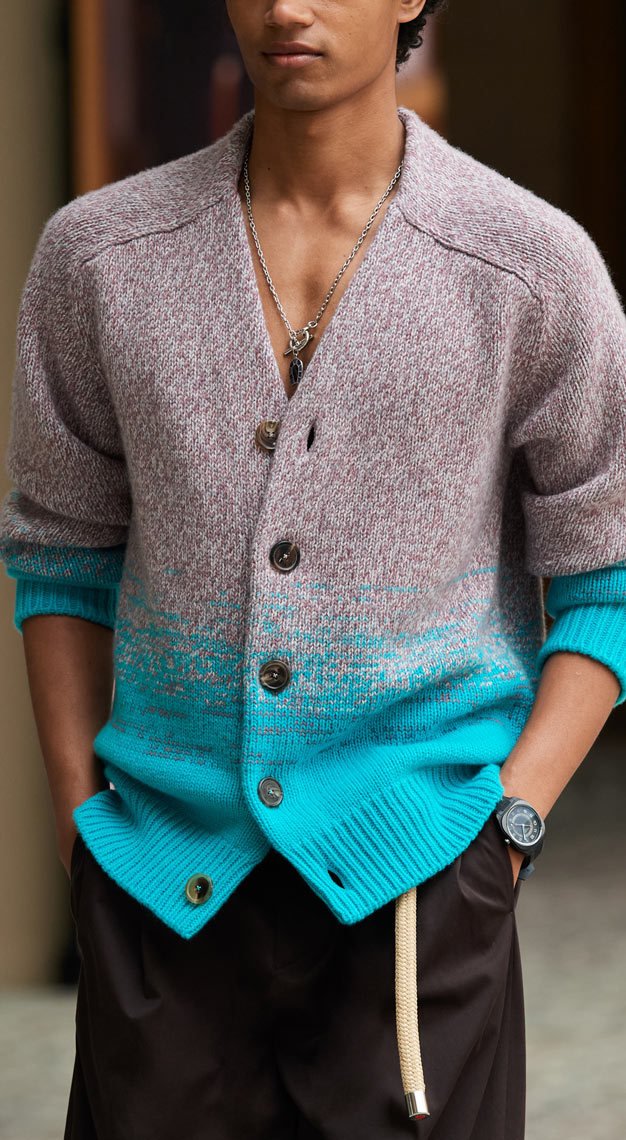 For the third time, the fashion house joined hands with experimental director Cyril Teste, celebrated for his ever-evolving vision of fashion presentations. Theatre-sized screens alongside the runway set the mood for the show, offering close-up details of the collection.
Three words can be used to describe the collection: mellow, relaxed, yet dapper. Shirts, windbreakers and blousons have been reimagined to serve the outdoors; motifs such as Hermes' Quadriga horse-head motif, zig-zag stitching and fabric designed to resemble a traditional silk scarf take centre stage. Look closer and you'll find tongue-in-cheek design cues across the collection, such as on the bottom of the Bolide bag, which is styled to resemble the silhouette of a skateboard.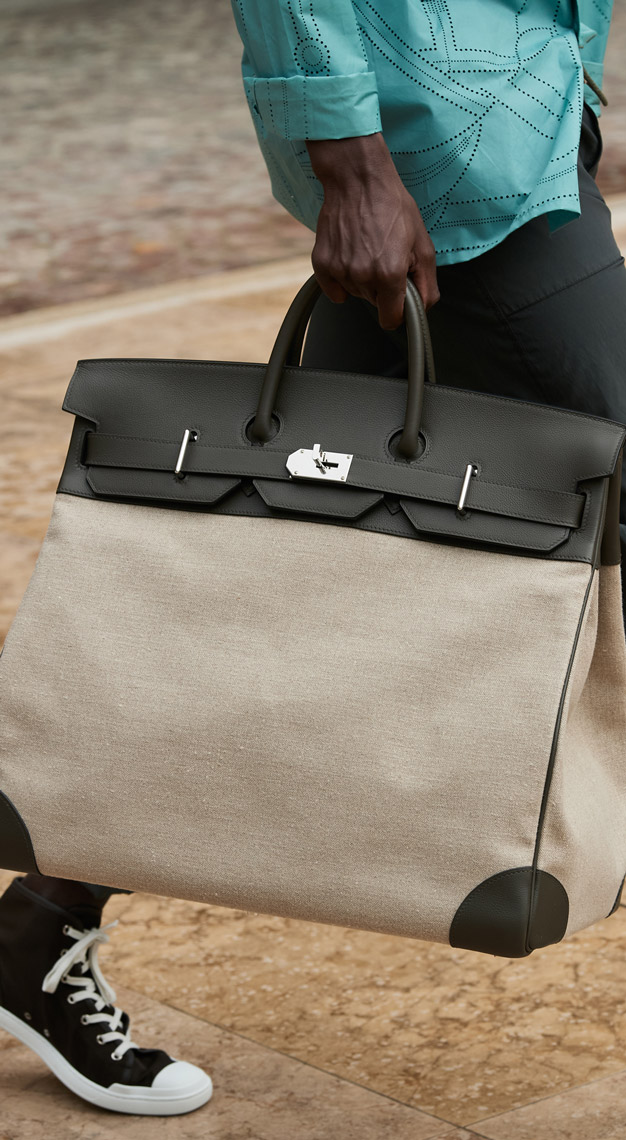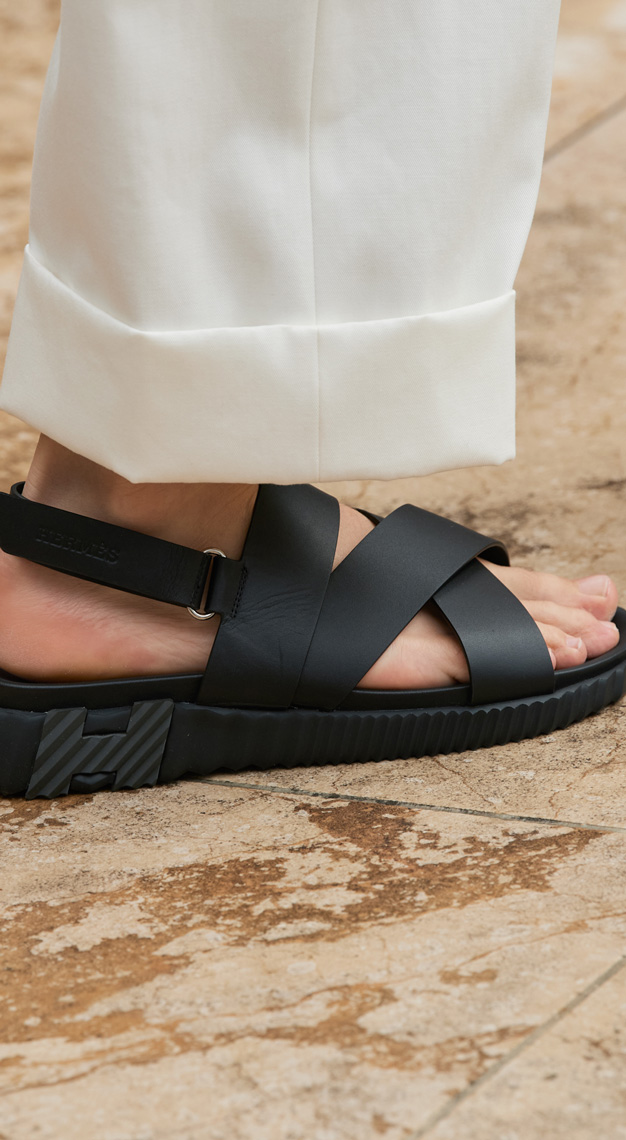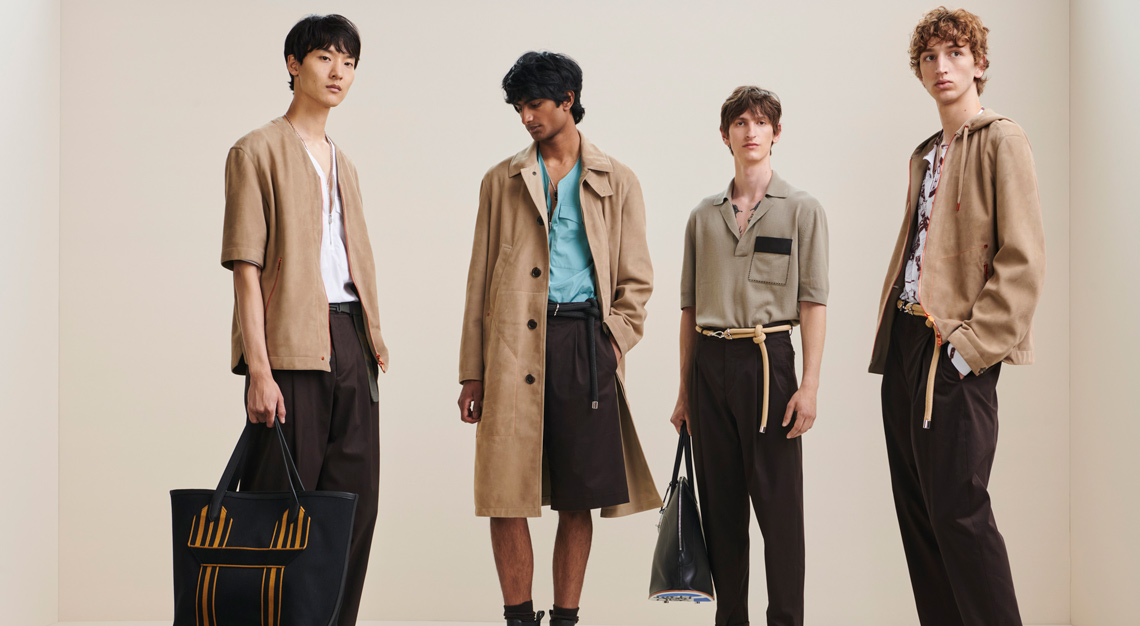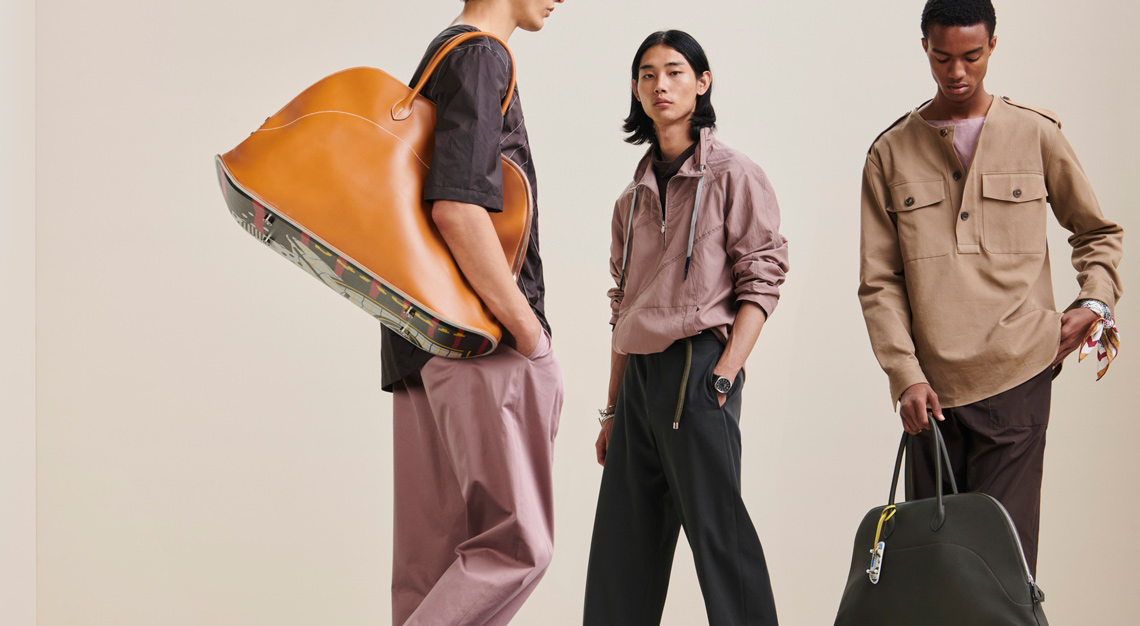 Nichanian constructs laidback ensembles with various cropped jackets and high-water trousers, paired with canvas high-top sneakers. The look is punctuated with accessories like knitted belts or that made of rope, with 'H' buckles. Bags in military canvas, sandals and suede goatskin angle boots channel the chic French attitude.
Colours are accentuated harmoniously; an amalgamation of celadon-green, algae and chocolate, with carbon hues blending with the softness of faded rose, stone-grey and raw-silk. A daisy pattern adds the right amount of aplomb to the mix, with large Bermuda shorts a decorous fit for the theme.