A shell cordovan version of the Authentic Original is at the heart of a 17-piece footwear collection produced by the two American icons
Among the Official Preppy Handbook set, few brand names carry more cachet than Sperry and Brooks Brothers. Though their wares have often been combined, with the outfit of a blue blazer, chinos and boat shoes becoming a de facto American uniform, the two labels have never before collaborated—until now.
The limited-edition footwear collection inspired by weekends on Nantucket has made its debut on the websites of both retailers. Comprised of 17 styles for men and women, it expresses Brooks Brothers creative director Michael Bastian's passion for prep with candy-striped slip-on sneakers, madras sandals and spectator-style boat shoes with a kiltie fringe.
But its centrepiece is undoubtedly an Authentic Original boat shoe constructed from shell cordovan. The shoe, which was made in Maine by Rancourt & Company, will retail for a cool US$1,000—redefining the 88-year-old style as a luxury product.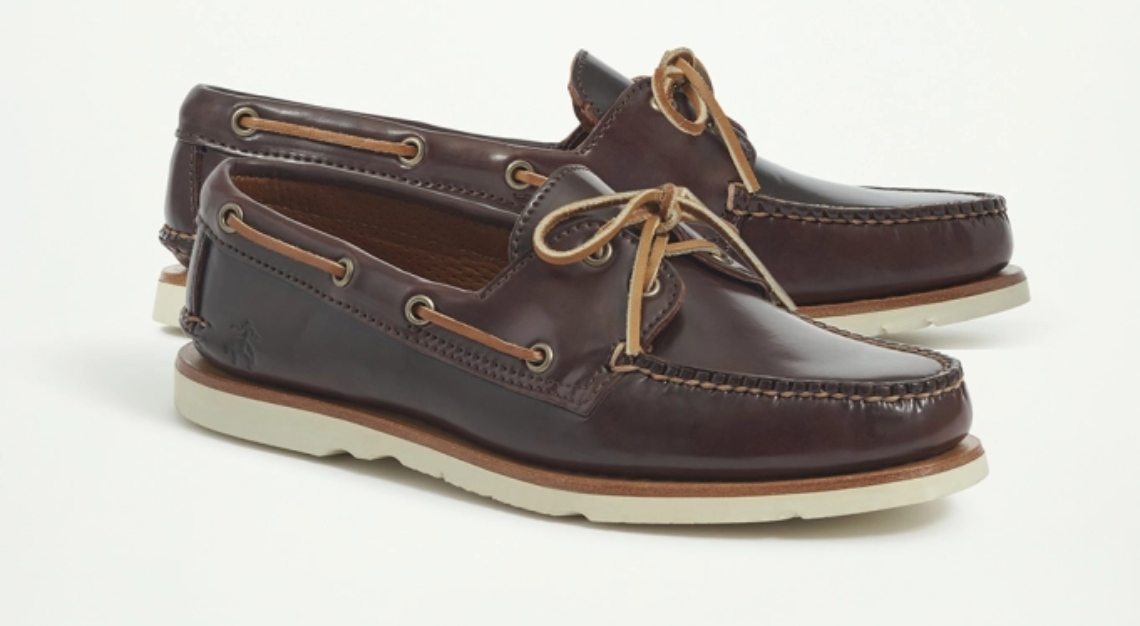 According to Bastian, the preppy alliance was in the works as soon as the designer joined Brooks Brothers in December 2020. "It's something I've always wanted to do with [Sperry]. It's really the perfect hook-up," he tells Robb Report.
Bastian, who had designed collections for fellow prep icon Gant for nine seasons before coming to Brooks Brothers, unsurprisingly calls himself a Sperry fan. "I've been wearing Sperry for as long as I can remember— it was always part of the 'getting ready for summer' tool kit. A new bathing suit, a couple tee shirts and shorts, a windbreaker and a fresh pair of Sperry Top-siders," the designer says.
It appears that the feelings of admiration are mutual. When asked to comment on the partnership, Sperry president Katherine Cousins tells Robb Report, "It's the marriage of two American icons: the creator of the iconic boat shoe meets the country's oldest apparel brand. With this collaboration, we celebrate our heritage, while showcasing Sperry through a modern lens."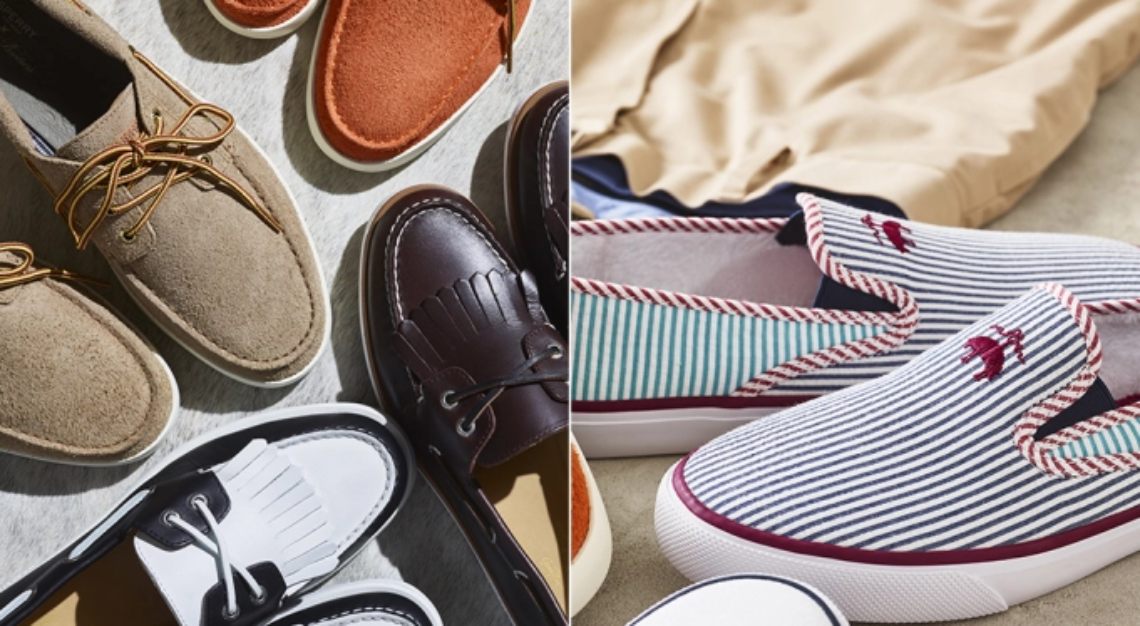 While the collection spans everything from sandals to sneakers, it seems inevitable that a four-figure boat shoe should attract the most attention. The cordovan iteration is a far cry from the utilitarian style Paul Sperry created in 1935 to avoid slipping on his boat's deck, but as Bastian explains, that's precisely its appeal.
"Their classic boat shoe in shell Cordovan is taking something everyone knows and loves and pushing it to its furthest, most luxe expression. It really is the boat shoe you could have your whole life if you take care of them properly," he says. "Cordovan is a commitment."
The decision to partner with Rancourt, a family-owned shoemaker based in Lewiston, Maine, was based on the company's familiarity with the notoriously hard-to-source—and hard-to-work with—horse hide.
"Very few factories can work with real shell Cordovan—it's very thick and very expensive, and there's actually not a lot of it out there—and Rancourt is one of the best," Bastian says. "We also love that they will be American-made."
When asked what such a luxe boat shoe might be worn with, Bastian replies "Literally anything. "Someone is going to wear it with a bathing suit, and someone with their tuxedo for a wedding this summer and I approve of both."
The price tag of the collection's most premium offering notwithstanding, Bastian views the team-up as the latest advancement in a prep renaissance bringing the well-worn aesthetic to a new audience.
"'Preppy' in 2023 is great because all of the old pretence and exclusivity and class distinctions have been scraped off—now it's for everybody," he says. "It's really more about tradition, and optimism and your own personal style."
And should your own personal style align with a shell cordovan boat shoe, it would appear that you were born at precisely the right time.