In our weekly series, we bring you the latest in luxury news around the world. This week's highlights: An MB&F x L'Épée co-creation, the DeLorean is coming back electric, and Amrut Distilleries' Spectrum 004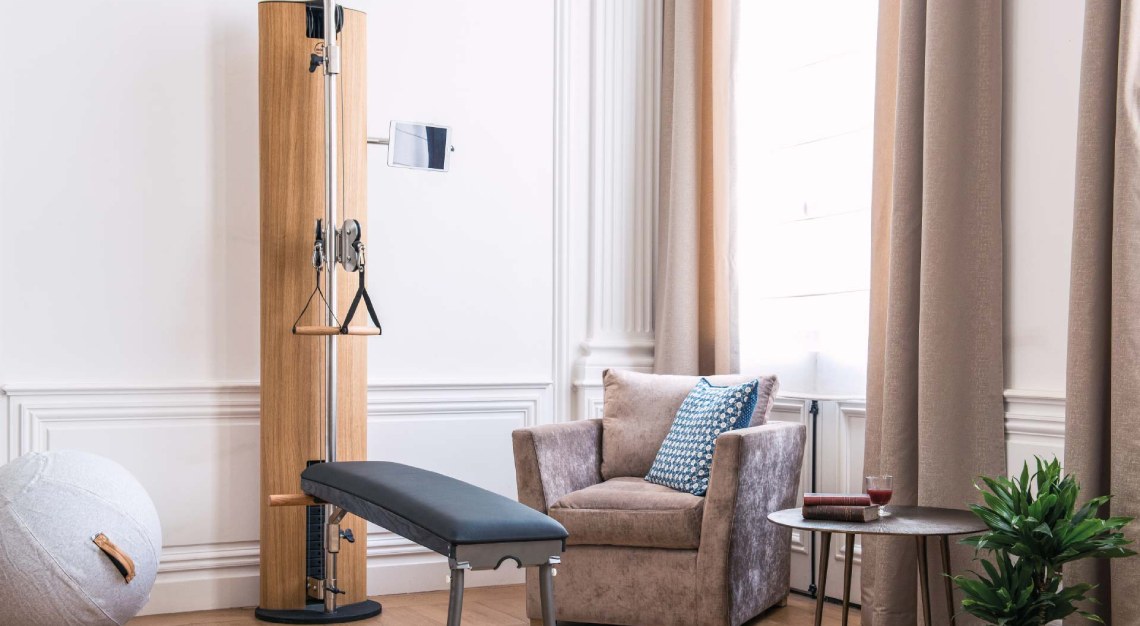 Fit the home with a NOHrD SlimBeam
If you're in the midst of building yourself a home gym but worried about clutter, we recommend the SlimBeam, a wooden-framed machine by NOHrD. Designed for effective strength training, it comes as a free-standing cable station that can also be ceiling- or wall-mounted, along with 70kg of weights in five-kilogram plates and an app to track your workouts. It's also available in various natural wood finishes, as well as solid colours, if that's what you'd prefer. Yours for S$4,280.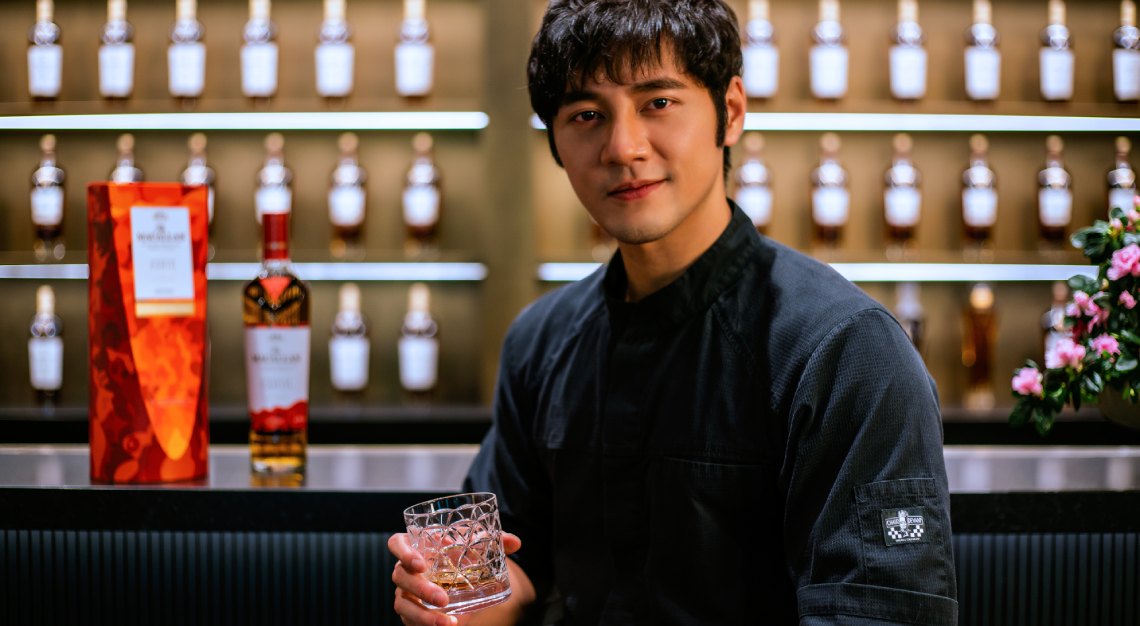 A night to remember with The Macallan and chef Justin Foo
The Lunar New Year might have already passed—perhaps all too fleetingly—but that isn't any excuse to halt the feasting. In the latest edition of its private dining experience, The Macallan promises to extend the celebratory mood with a special whisky pairing menu, courtesy of chef Justin Foo. Featuring traditional festive goodies like love letters and yu sheng, Foo adeptly recreates familiar flavours with a delightful twist – Bakwa, for instance, involves semi-cured spiced hanger steak, finished with a black garlic puree. Needless to say, the dining experience culminates in the various pairings comprising The Macallan's Classic Cut 2021 and the Double Cask 12 Years Old; although the Rare Cask and A Night on Earth – a limited-edition release with a rich, shortbread-like character – will undoubtedly steal the show. The exclusive private dining experience will be held at The Macallan at Raffles Hotel Singapore on 28 February 2022, priced from S$272 per person.
Fly the Virgin Galactic for US$450,000
Richard Branson's Virgin Galactic has finally opened up ticket sales to the public. The tickets, which went on sale last week, aren't so much a ticket on a specific space flight as they are reservation for a ticket on a future flight. If you click on the "Fly With Us" button on the Virgin Galactic website you'll be able to request an application to make a spaceflight reservation.
Assuming you pass the application process, you'll then be able to put down a US$150,000 deposit on your ticket, of which US$25,000 is non-refundable, according to the financial news network. That's all you'll have to pay upfront, though, as the rest of the balance isn't due until just before the flight. There are three different offerings to choose from too: a single seat, a package of seats for a couple or family or, for the real high rollers out there, you can book an entire suborbital space flight.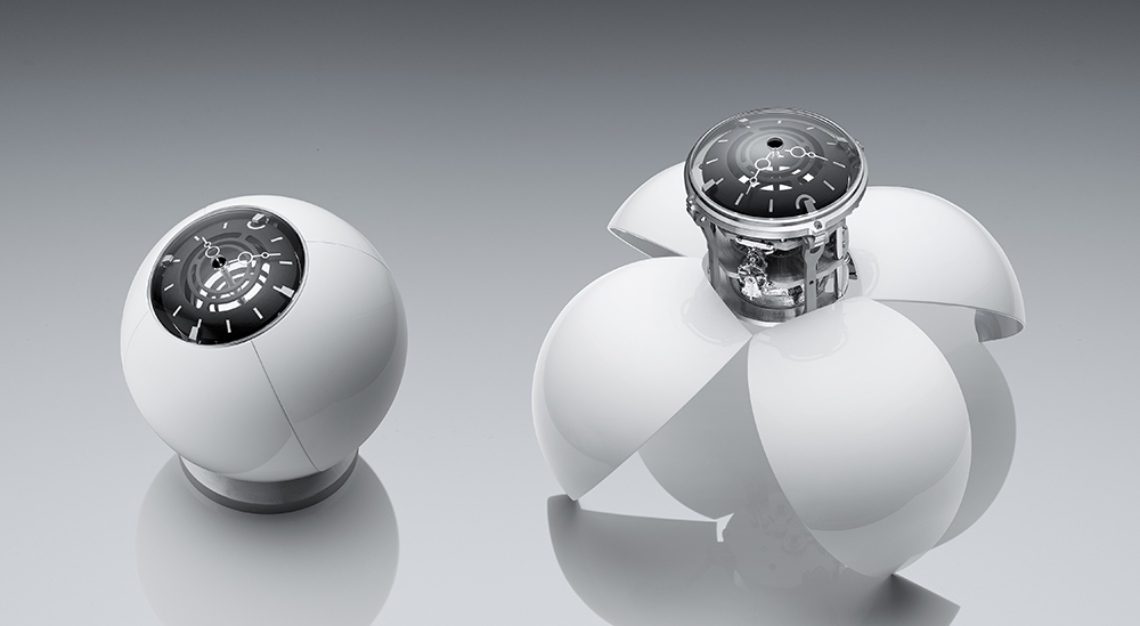 MB&F x L'Épée 1839 turn time into a work of art
L'Épée has been producing parts for clocks for the past 183 years and has been manufacturing and designing its own pieces since the mid-1970s; they were gifted to important guests attending Prince Charles and Lady Diana's 1981 wedding. But the Swiss company's collaborations with avant-garde Geneva watchmaker MB&F, which began nearly a decade ago, have pushed the boundaries of its craft while giving the company new visibility in the show-and-tell Instagram era. Together the two brands have created table clocks in the guise of tanks, jellyfish, spiders and spaceships. The latest, Orb, is shaped like an eyeball, with the multilayered dial evoking a pupil and iris surrounded by four curved blades that open and swivel for a variety of attention-seeking display options. Limited to 50 pieces each in black and in white, US$32,000.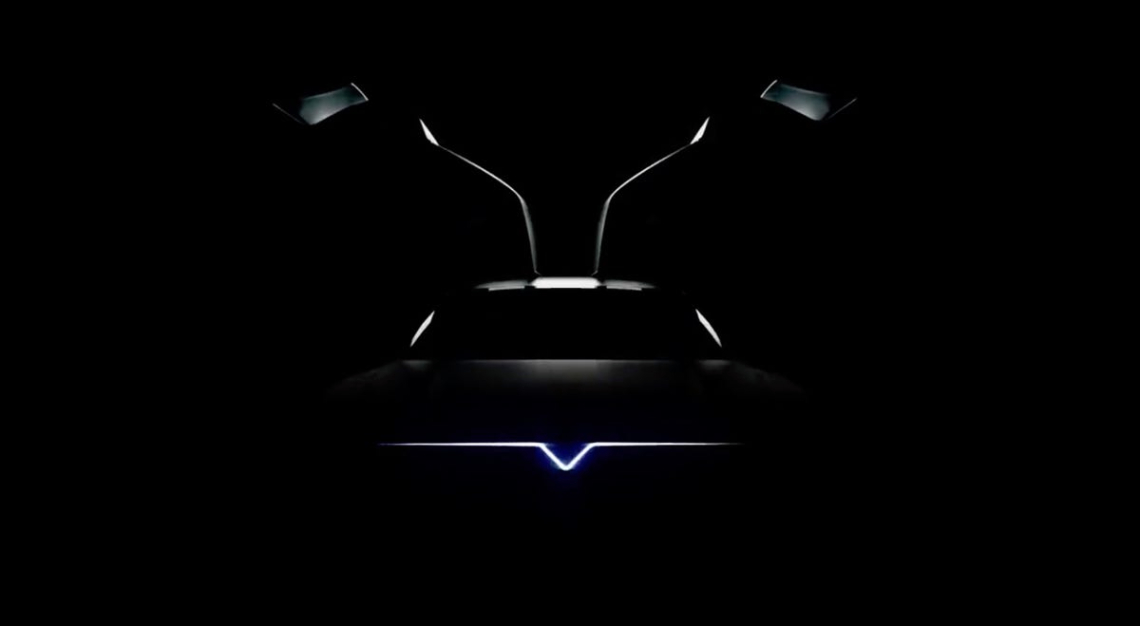 The DeLorean is coming back electric
After years of rumours, one of the most iconic vehicles of the 1980s is officially coming back. Nearly 40 years after first stealing our imaginations in 1985's Back to the Future, the DeLorean DMC-12 will be reborn as an EV. Shortly before the Super Bowl, the DeLorean Motor Company announced its return in a 15-second video clip uploaded to its official social media accounts. Unfortunately, the video doesn't reveal what the EV will look like, although the teased silhouette will definitely remind you of Marty McFly's vehicle of choice. Oh, and in case you were worried, the signature gullwing doors are along for the ride.
The automaker will soon be opening its headquarters in San Antonio, which is expected to bring 450 jobs to the area, according to the city's mayor, Ron Nirenberg. If all goes to plan, the brand hopes to debut its battery-powered take on the DMC-12 sometime this year.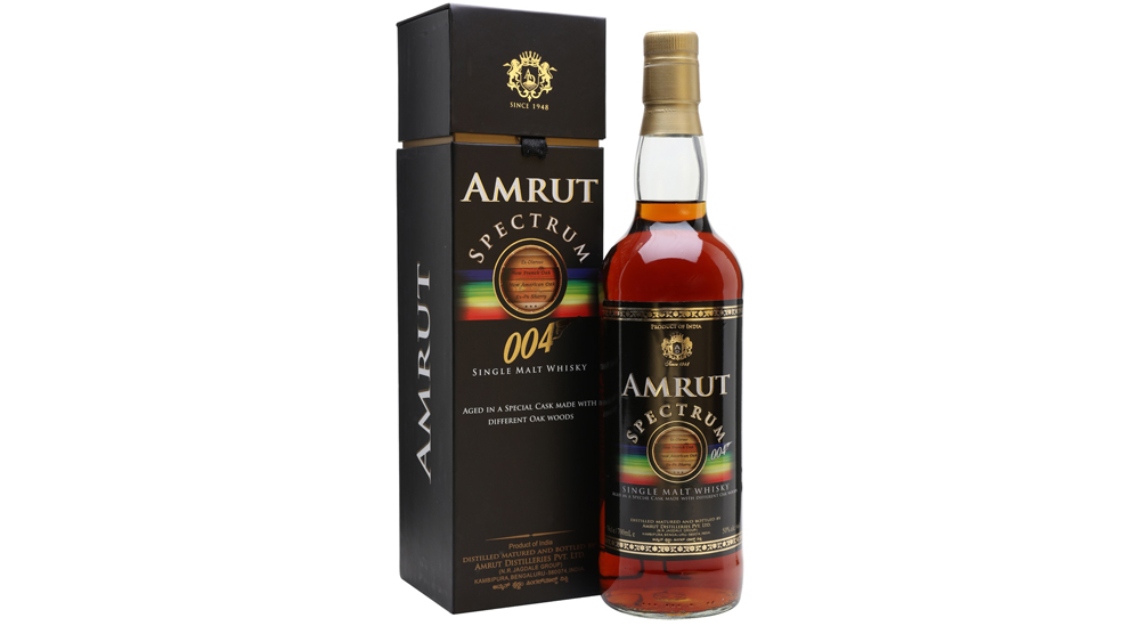 This new Indian whisky reinvigorates the tired trend of cask finishing
It's starting to feel like every new whisky release is getting the cask finish treatment these days. While many of these are quite good, some are perhaps attempts to smear boozy lipstick on a whisky pig. But what if you wanted to finish your whisky in a bunch of different kinds of barrels? Why not take it one step further and use barrels built from staves of a few different kinds of casks? India's Amrut Distilleries did just that with its new single malt Spectrum 004, and the results are impressive.
For its second 004 release, the whisky was initially matured in ex-bourbon casks, and then finished in barrels that were custom built from a combination of staves of four different types: new American oak (char level 3), new French oak (lightly toasted), ex-Oloroso sherry butt, and ex-PX sherry butt. The concept here is that the whisky is able to pick up the flavours and characteristics associated with all of these different types of casks simultaneously, and the staves were used in equal proportions so that one note does not dominate. Each type of wood is supposed to bring something different to the palate, from the spice of the virgin oak to the deep dried fruit and raisin notes of the PX sherry-seasoned wood.
The colour is a rich, deep, syrupy reddish-brown and the nose initially erupts with a bouquet of sherry cask notes of fig and cherry syrup. The palate then opens with a tingling spice on the tip of your tongue, which fades into a melange of orange, vanilla custard, raspberry jam, and some tannic oak flavours that almost approach menthol. The finish is hot and sweet, with a nice warming sensation that takes a few seconds to dissipate. The whisky is bottled at 50 per cent ABV, and while initially we were hoping this would be bottled at cask strength, this proof works well here. Only 6,000 bottles are available worldwide.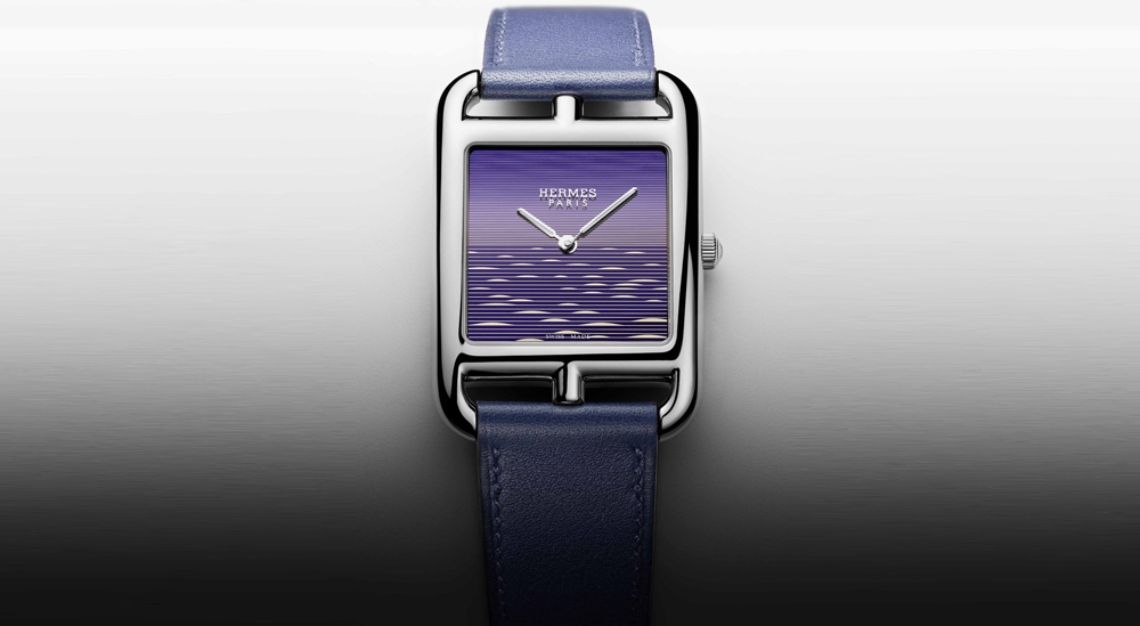 The latest Hermès Cape Cod gets decorated with silicon wafers
Hermès is known for creating exquisite watch dials with designs often lifted from its iconic scarves. But this time around, for its Cape Cod model, the French house found creative inspiration from an unusual source—a type of silicon wafer used in microelectronic semiconductors. The graphic dial on the new Crépuscule Cape Cod (US$7,270), which will be available this summer, was actually created from a single 0.5mm-thick plate coated with a minute film of silicon nitride measuring just 72 nanometers to achieve an intense blue colour. It was then exposed to blue light via a photolithography process to create the motif designed by artist Thanh-Phong Le, which is meant to depict the sun's golden rays hitting the blue water at sunset. Finally, the plate was dipped in several baths to remove any extra material before it was coated in gold and cut to fit within its 29mm case. The process was developed in partnership with the Neuchâtel-based Swiss Centre for Electronics and Microtechnology. The organisation's engineers discovered a way to control the amount of material deposited during production to create different hues in the wafers for subtle shades to create a serene wave-like pattern.
In case you missed it: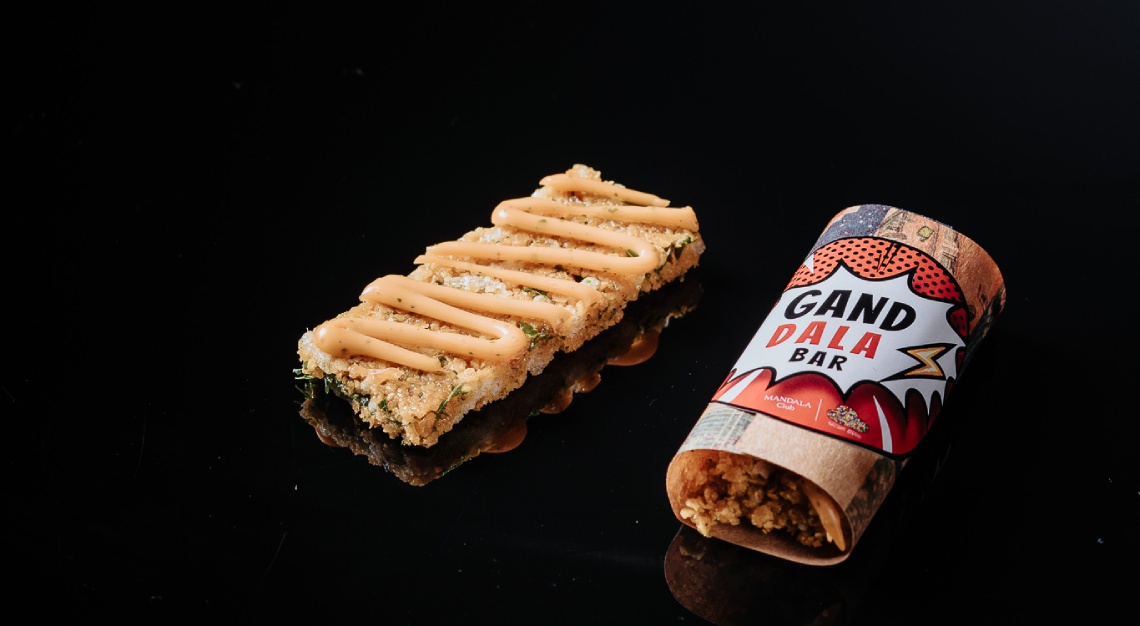 Gaggan Anand is here to cook at the Mandala Club
In this edition of Dished Out, we speak with Gaggan Anand, a master manipulator of Indian cuisine who's taken residence at the Mandala Club.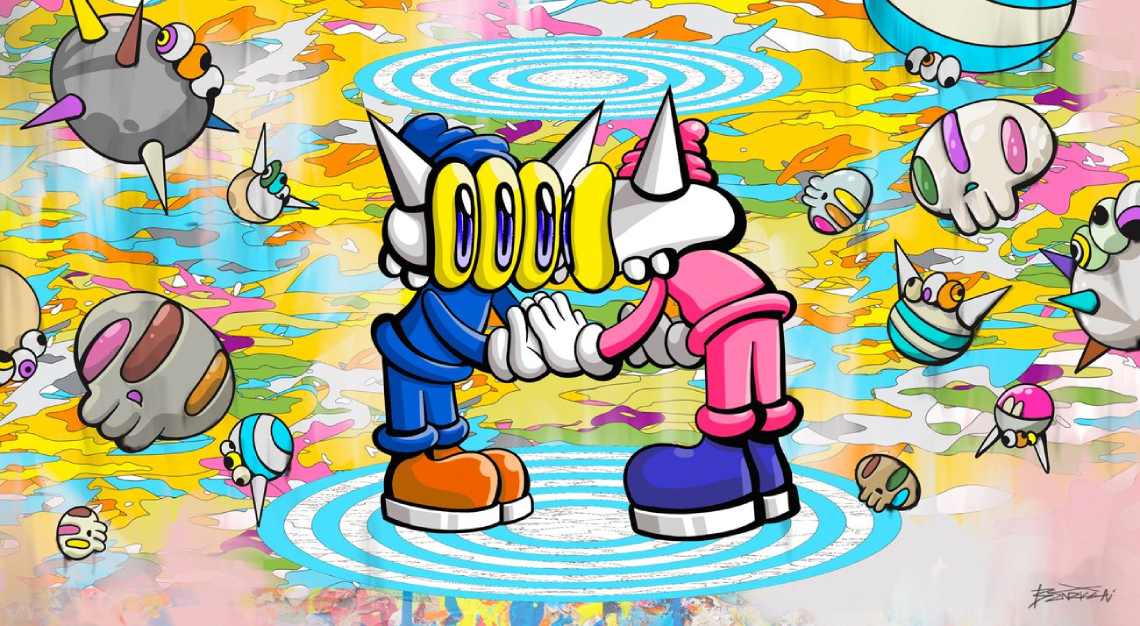 The MetaArt Club—where fine art meets NFTs
A Connected World by The MetaArt Club and Brytehall is a curation of works by five emerging artists—Jasmine Mansbridge, Daniel Maltzman, Fabio Palvelli, Sunjae Lee and BBB3viz.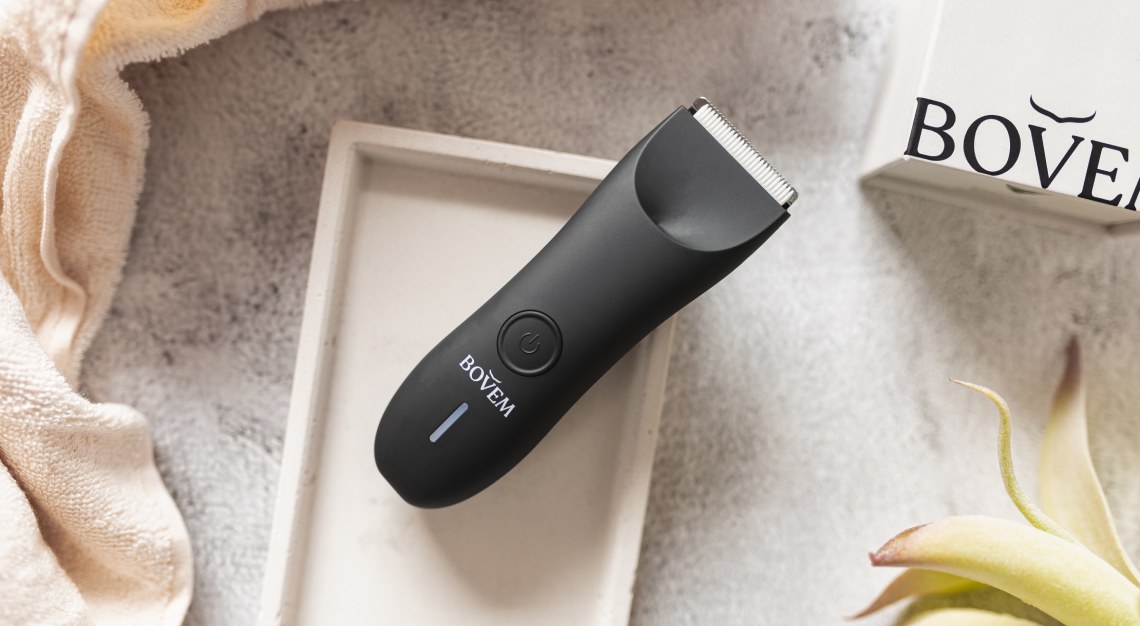 The Bovem Globe Trimmer 2.0
The all-new Globe Trimmer 2.0 is completely waterproof, sporting a textured grip, easily changeable stainless steel and ceramic blades featuring TrimSafe technology, and longer-lasting batteries.