No longer just about style, the ladies watches of today are also about horological substance as well
Think of a typical ladies watch and you might be forgiven for imagining something relatively small and dainty, decorated with mother of pearl perhaps, or diamonds, and probably being only able to tell you the time.
How times have changed.
Many watch brands have started to realise that the women of today expect more substance in the watches that they wear than what has traditionally been offered. It's not just in the aesthetics where expectations are higher, but also in what they offer from a watchmaking standpoint.
To this end, complications of the sort that were unexpected in ladies watches have gradually started to appear. Not only that, these are purposefully designed and made for the feminine wrist, and are not simply watered down and bejewelled versions of an existing men's watch.
While watchmakers were initially slow to respond to the surge of feminine interest to their more complicated offerings, over time, we have seen many ladies-centric watches appearing, with no limitation on how "haute" they can go. What do we mean? Well, think tourbillons, minute repeaters, GMTs, moonphases and the like.
For 2019 in particular, it is an embarrassment of riches that are available to choose from, with many ladies watches displaying an open affection for complication and beauty. This is most certainly a state of affairs that is wonderful to behold.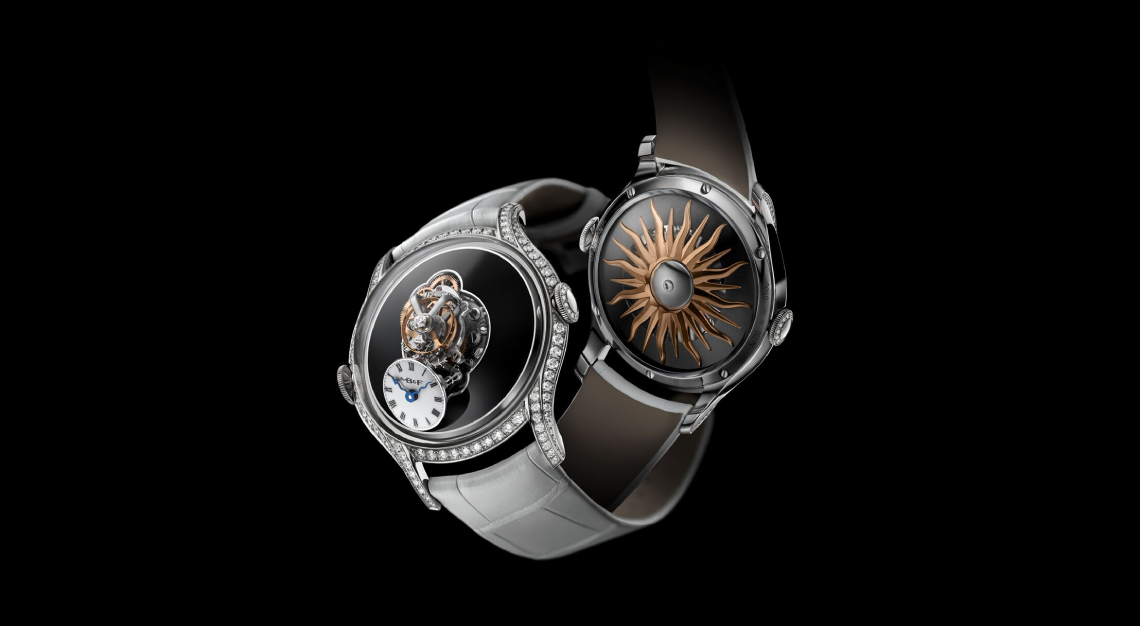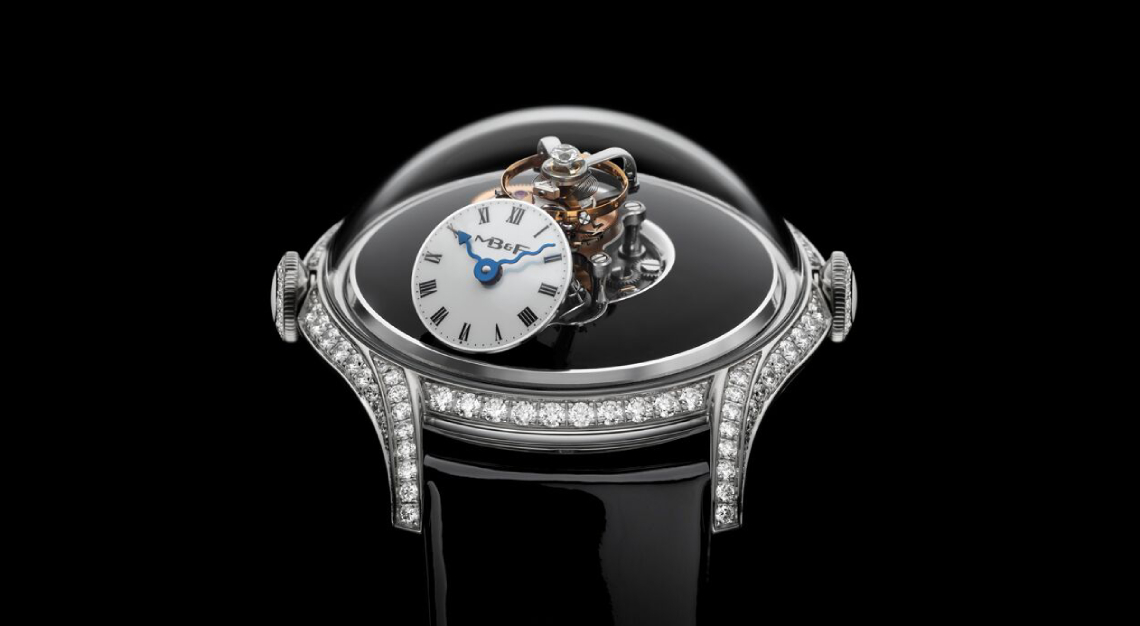 MB&F Legacy Machine Flying T
With the Legacy Machine Flying T coming from one of watchmaking's most daring brands, it's no surprise that the watch looks like it does. Under a sapphire glass dome sits the audaciously designed movement, which main job is to lift the flying tourbillon to the very top, making it the centre of attention.
The effect is extremely sculptural, with the visual pleasure of the moving tourbillon the best thing to enjoy. Yet, it somehow has to tell the time as well, and for that, there is a subdial disc carrying the hour and minute hands slanted and facing outwards to the wearer at seven o'clock. Interestingly, this is MB&F's first ladies watch and for that, I'm wondering what else they will come up with next to top it.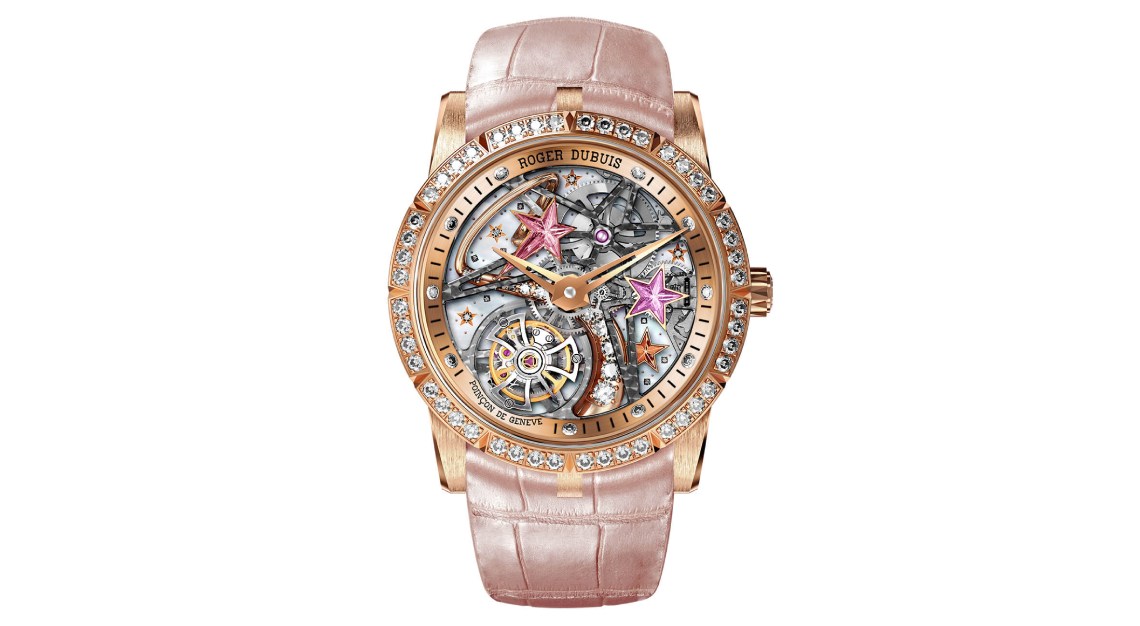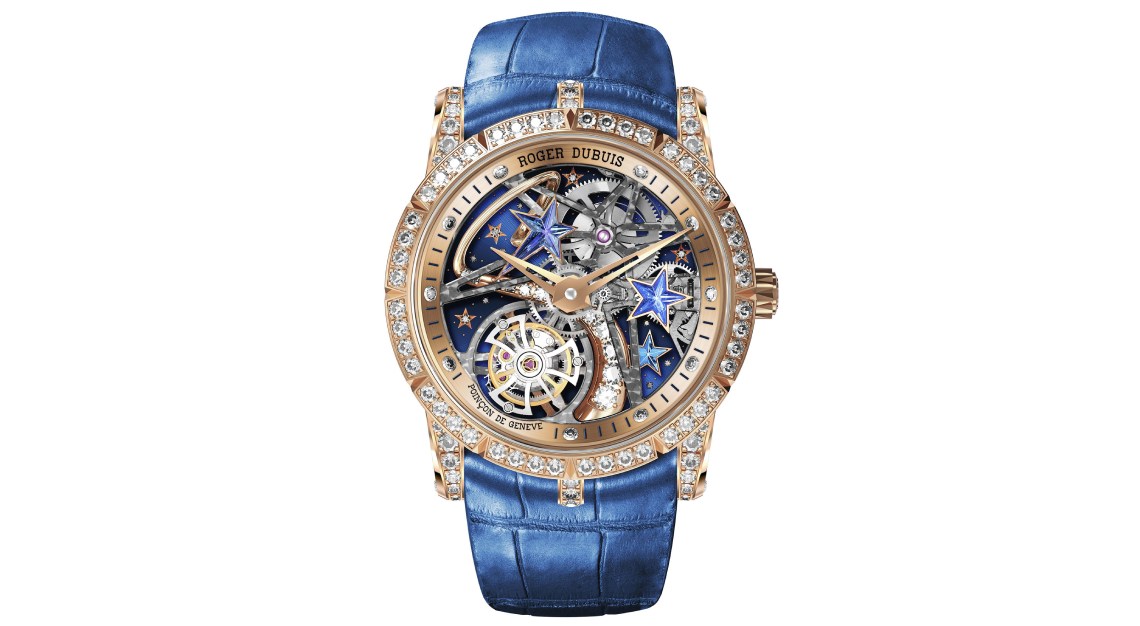 Roger Dubuis Excalibur Shooting Star-Flying Tourbillon
Roger Dubuis's partnership with Lamborghini might be what comes to mind when you think about their watches, but that doesn't mean that their signature practice of skeletonisation cannot be applied successfully to a ladies watch. Case in point is this year's Excalibur Shooting Star-flying Tourbillon that manages to offer watchmaking's pinnacle complication, the tourbillon, with a suitably feminine and playful aesthetic.
The pair of watches, available in pink and blue, come with 36mm wide cases of pink gold with the bezel, lugs and the skeletonised bridges set in diamonds. The best feature, however, as the name implies, has to be the shooting stars that are designed in a way to match the skeletonised bridges, that themselves leave a pink gold trial set with diamonds.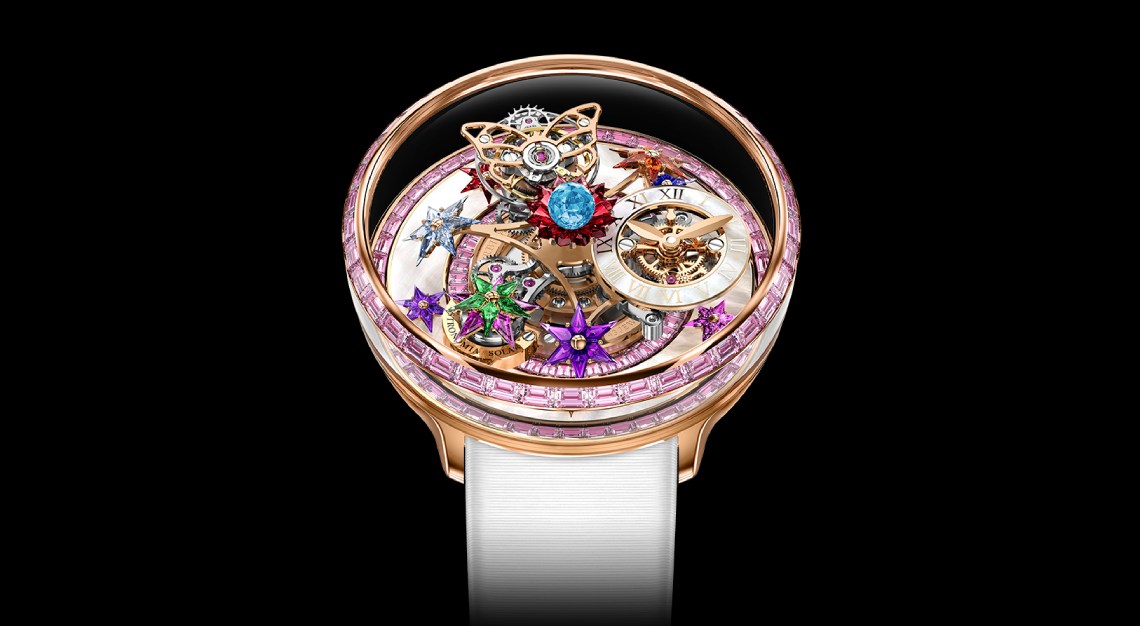 Jacob & Co Astronomia Fleurs de Jardin
As jewellers, Jacob & Co understands the aesthetics that appeal to women. Combining that sensitivity with their flagship Astronomia watch, with its rotating satellites inside a sapphire glass case, we get the Astronomia "Fleuers de Jardin". The name translates to "Garden of Flowers", and we can see why.
Instead of the Sun, Moon and Earth showing their relative positions in the heavens, this watch replaces those elements with flowers made of gemstones, placed to evoke its name. The complexity of making a watch like this is evident to see, since the weight of each arm has to be calculated precisely for the movement to work properly. On the wrist, it is a visual spectacle beyond compare, with the elements of the movement, including the time subdial tourbillon and flowers, rotating on itself during a 12-hour cycle.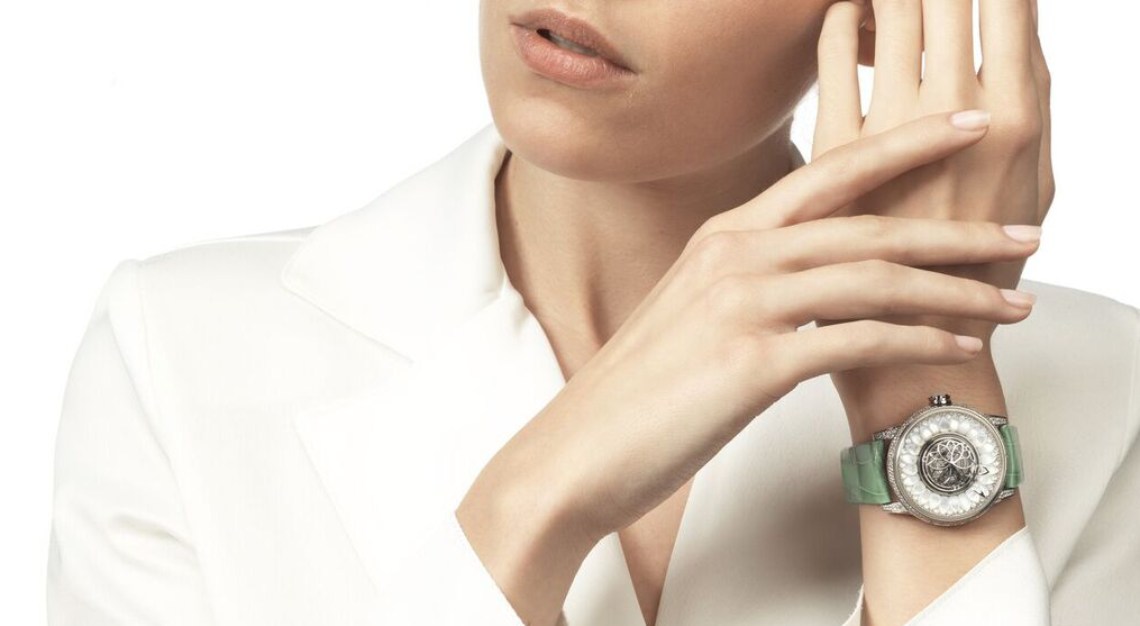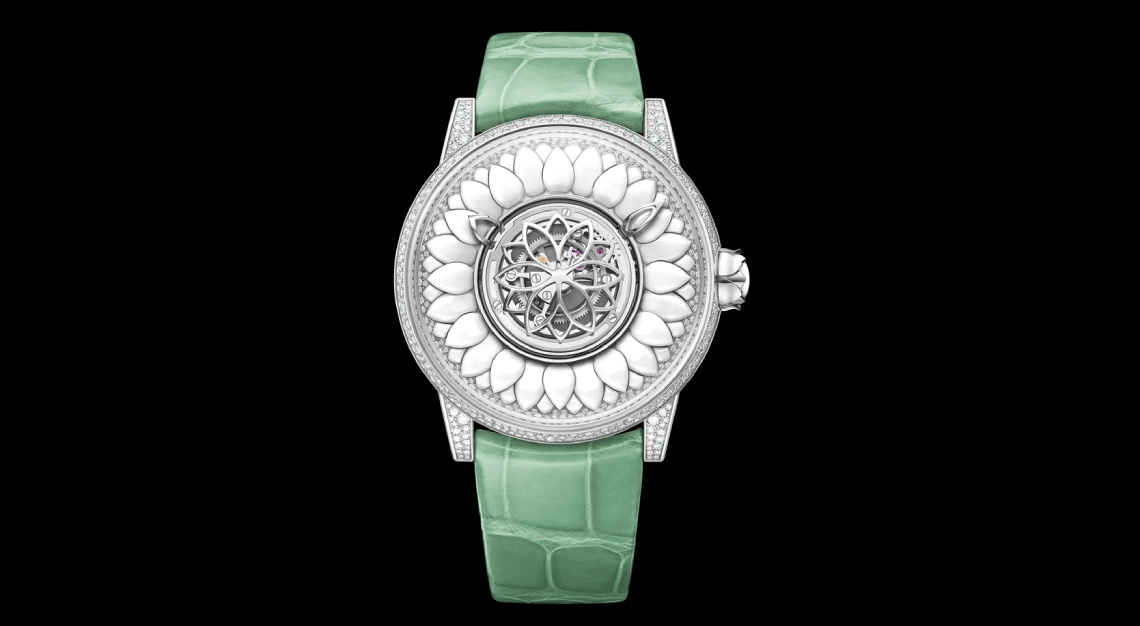 Beauregard Dahlia
The Dahlia is a first effort from a relatively new brand by namesake founder Alexandre Beauregard, who started his company with a goal of combining his twin passions for gemstones and watches. The first thing to know is that each of the six pieces available is unique, and how they differ is in the material used to craft the petals of the flower that makes up the dial. Mother of pearl, turquoise, black onyx, white opal and phosphosiderite are the choices on offer here, and these raw materials are crafted and assembled by hand to form the dial.
The result is a watch that is organic in feel and especially stunning since everything is set against the backdrop of a fully diamond set case. Hidden in plain sight is a serious complication – a flying tourbillon, mounted in the centre of the dial, perfect for the lady who wants to be serious about horology but do so with unique style.
Le Rhöne Moön Act One "Starry Night"
The moonphase complication is a popular complication for ladies watches, and it's easy to see why. It is poetic, not just emotionally, but also aesthetically, in how it can decorate a watch dial.
Watchmaker Le Rhöne obviously understands this, which is why their Moön Act One "Starry Night" uses the complication as a starting point. To this the watch adds a dial full of 663 blue sapphires to represent the night sky and 22 diamonds to represent the stars. Additionally, 62 diamonds are used for the moon disk and 12 solitaire diamonds are used for the hour markers.
While the aesthetics take centre stage in this creation, there is no doubt that its purpose is to highlight the complication on board, making their interdependent existence on the watch something special.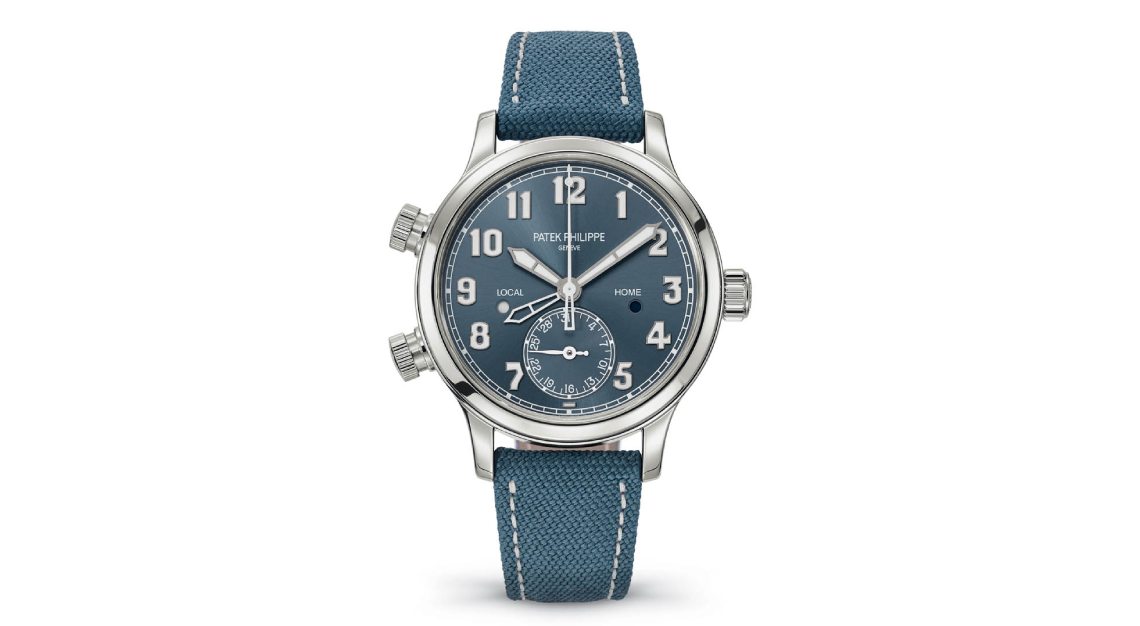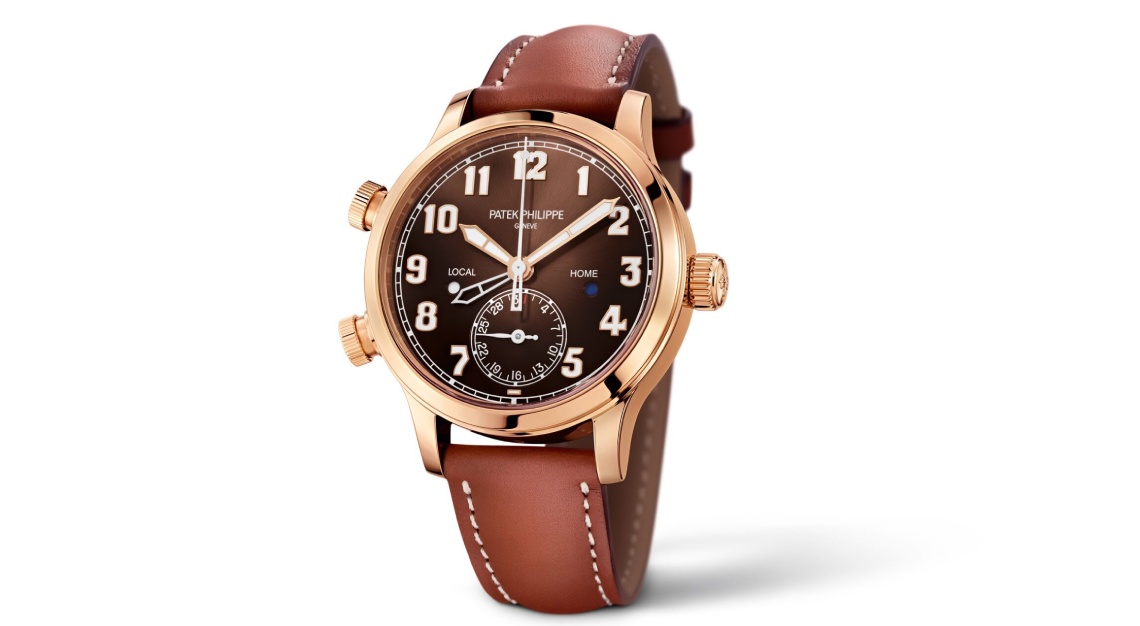 Patek Philippe Ladies' Pilot Calatrava Travel Time Ref. 7234A
When the men's version of the Pilot Calatrava Travel Time Ref. 7234, created some amount of controversy when it was first launched, it has over time has grown to become one of the most desirable pieces in the lineup, a fact that might have prompted the brand to introduce a ladies version (Ref. 5524) in 2018.
For 2019, the watch is being offered again, this time in new colours and in conjunction with the impressive Watch Art Grand Exhibition in Singapore by Patek Philippe. At 37mm, the Ladies' Pilot Calatrava Travel Time is sized well, and the trademark functions of a day and night indicator, second time zone, date and time are the aspects of the watch that are not only complicated but useful as well.
Not only that, the new watch comes in stainless steel, the first for a Calatrava Pilot and bears a blue-grey sunburst dial that is teamed with a Cordura synthetic strap. Limited to 400 pieces only, this is a watch that can only be bought in Singapore and Southeast Asia, but good luck getting one that easily.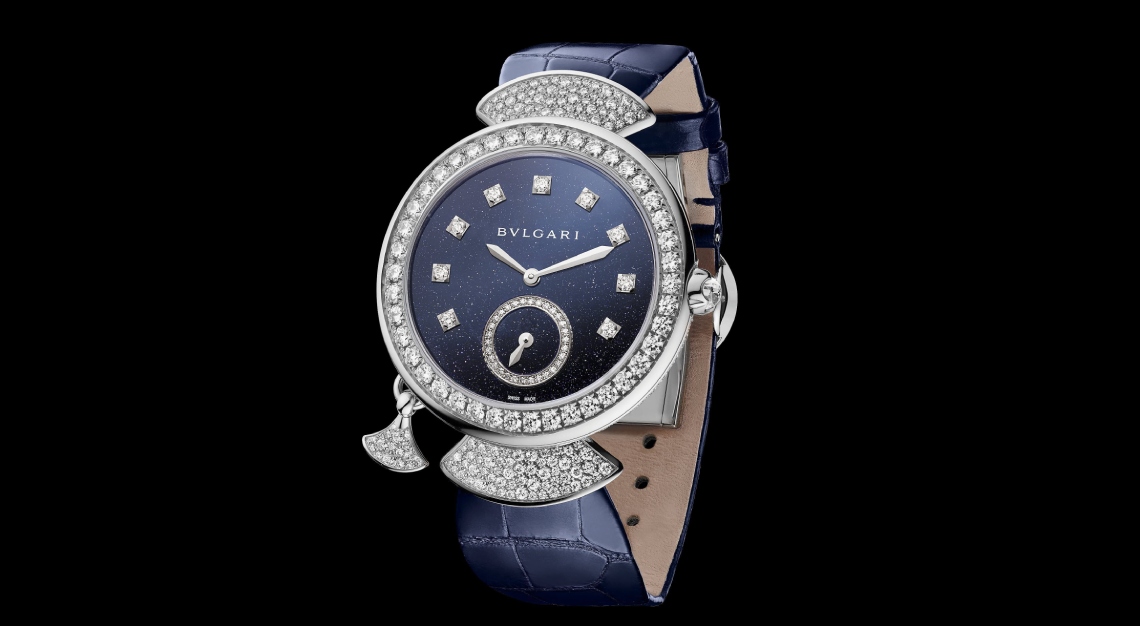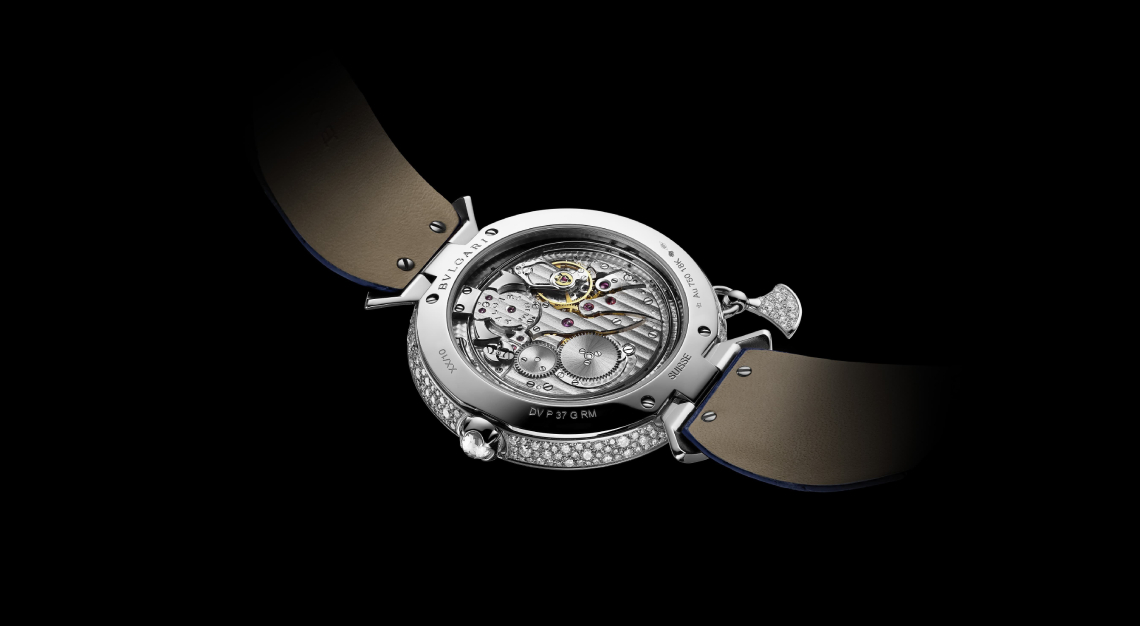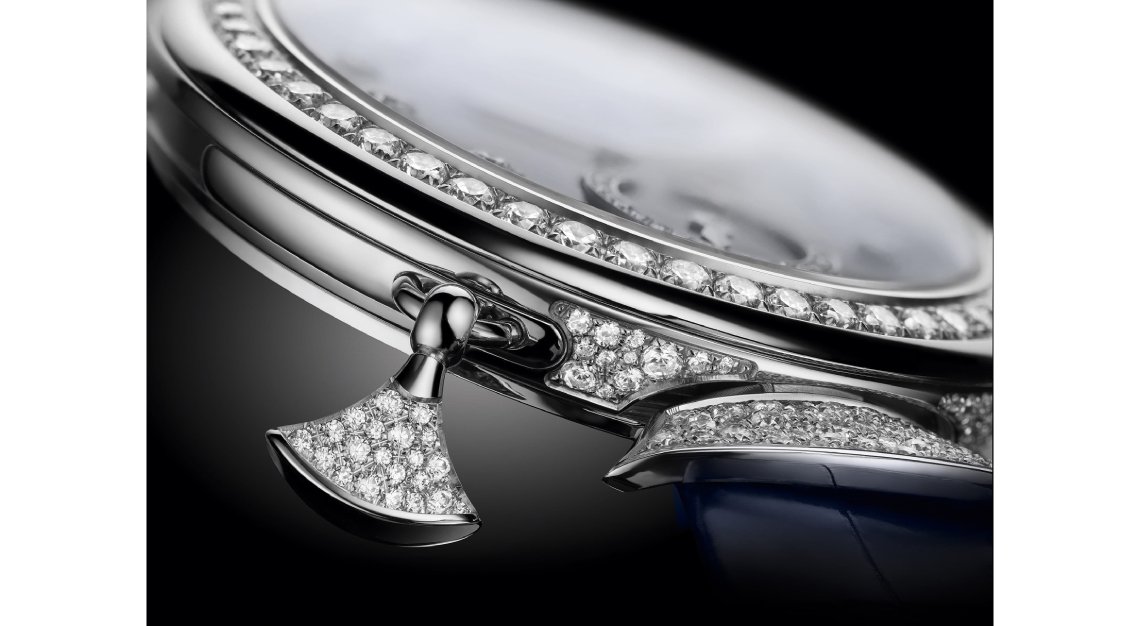 Bvlgari Diva Finissima Minute Repeater
Bvlgari has had quite an impressive list of horological triumphs over the past five years, making ultra thin watches stuffed with tourbillons and minute repeaters. Being a jeweller however, it was only a matter of time that such attention would be given to their ladies watches.
The Diva Finissima Minute Repeater is certainly impressive given that the BVL 362 hand-wound movement it contains is the thinnest minute repeater movement ever in a ladies watch. Sized well at 37mm in a white gold case covered with diamonds, this watch also comes with a beautiful aventurine dial with diamond indices.
The best thing about the watch, however, has to be the fan shaped Diva's Dream pendant that is used to operate the minute repeater. Limited to 10 pieces only, this is a beautiful marriage of complication and beauty.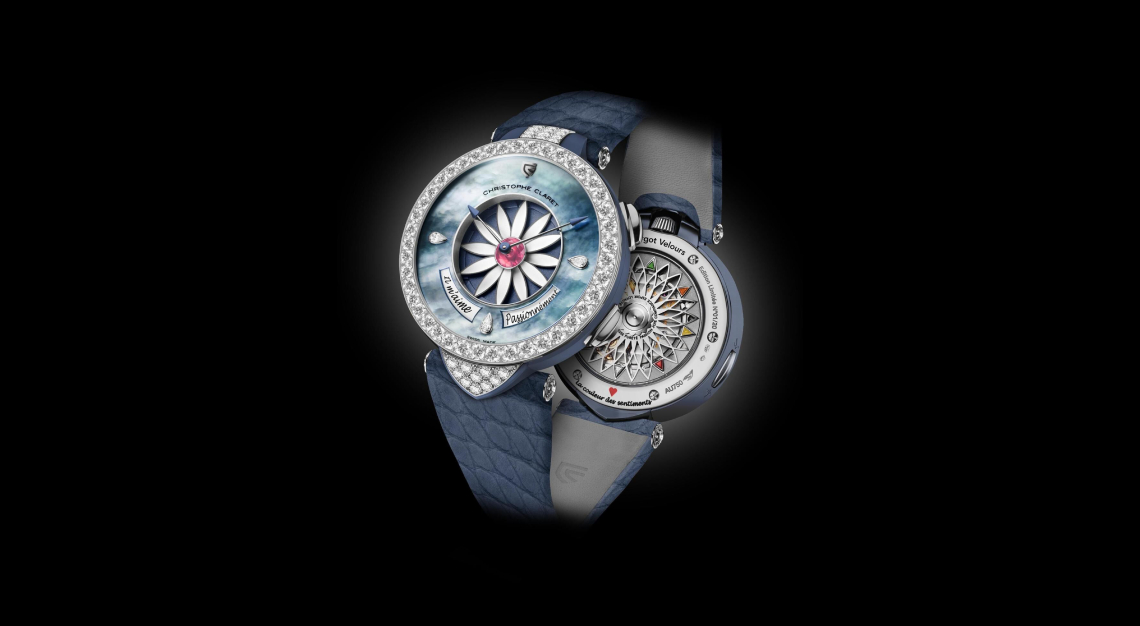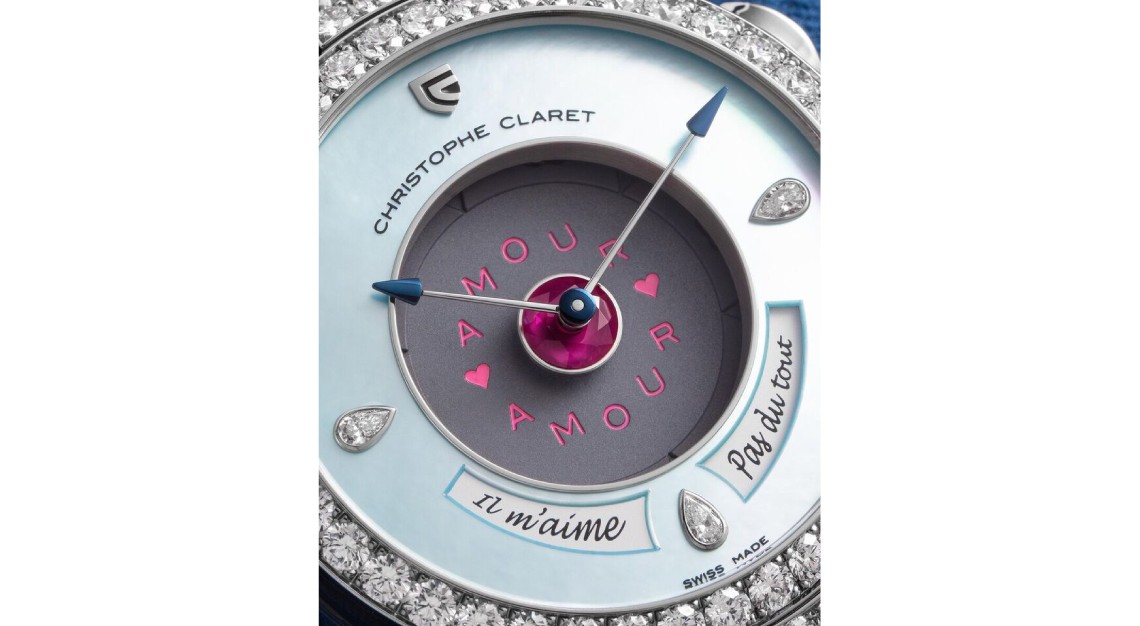 Christophe Claret Margot Velours
Released in 2014, the debut ladies watch from Christophe Claret has found fans everywhere for its unique complication. The latest version for this year, the Margot Velours is essentially the same complication-wise, but housed in a white gold case and with a slate blue dial. So what is it that is so unique about this watch?
Well, you tell the time as you normally would, via hour and minute hands on the dial. Press the pusher at two o'clock, however, and the magic happens. All at once, a chime is sounded, and an individual petal of the flower drops away. This is accompanied by the switching of text on the dial in French, in response to the phrase 'he loves me' to other possible options. Repeat it until all the petals are gone, and with the next push, the petals will return again. 731 individual parts make this a watch that is devilishly complicated. However, that this is all in service for a whimsical effect make this watch immensely charming.
Click here for more stories on ladies' luxury watches