From manufacturing and donating hand sanitisers in Europe to providing lunch boxes to hospitals in Japan, Bvlgari is constantly present in the global fight against COVID-19
In times of crisis, it's more common to see businesses shuttering up rather than stepping up. But stepping up was precisely what Bvlgari has been doing in the face of COVID-19. And it's sending a beautiful message of how luxury never stops, not even during a pandemic.
As early as February, the Italian luxury giant made an important donation to the Lazzaro Spallanzani Hospital in Rome. With it, the hospital acquired a state-of-the-art 3D high definition microscope to aid in understanding the novel coronavirus, and hopefully develop a vaccine.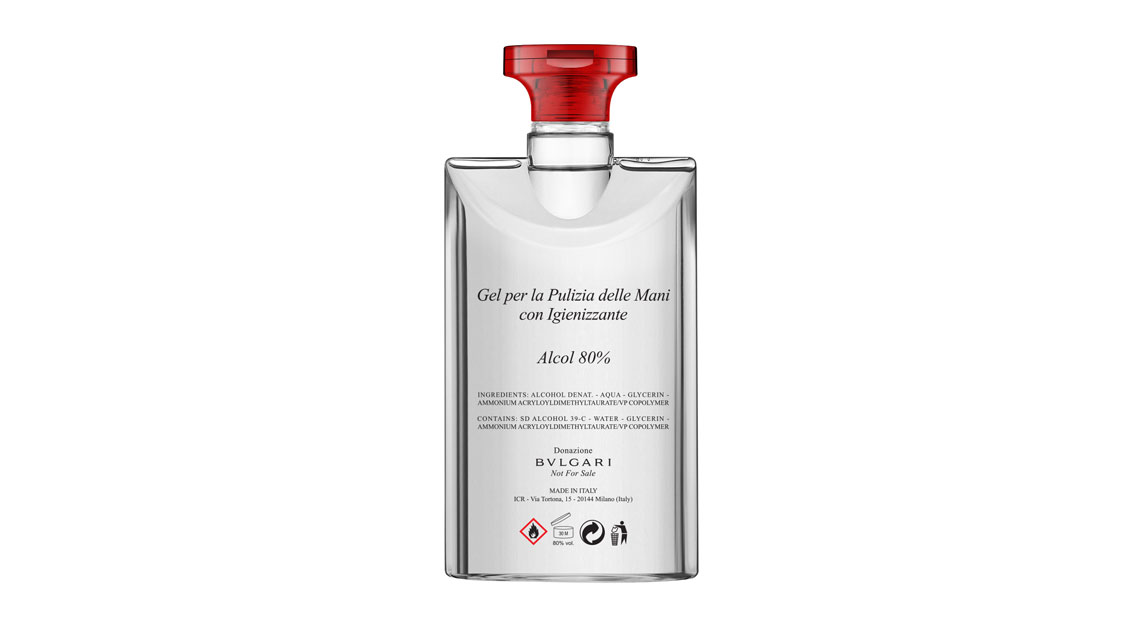 Next, when Italy became the epicentre of the pandemic a month later, Bvlgari converted its fragrance production into a manufacturing line for hand sanitisers. The items were then donated to hospitals and medical facilities across Italy and Switzerland.
Then in April, Bvlgari Japan worked hand in hand with Bvlgari Ristorante Luca Fantin on the Lunch Box Project. Special handy and hygienic bento boxes packed with healthful and delicious food delivered twice weekly to hospitals and other medical facilities.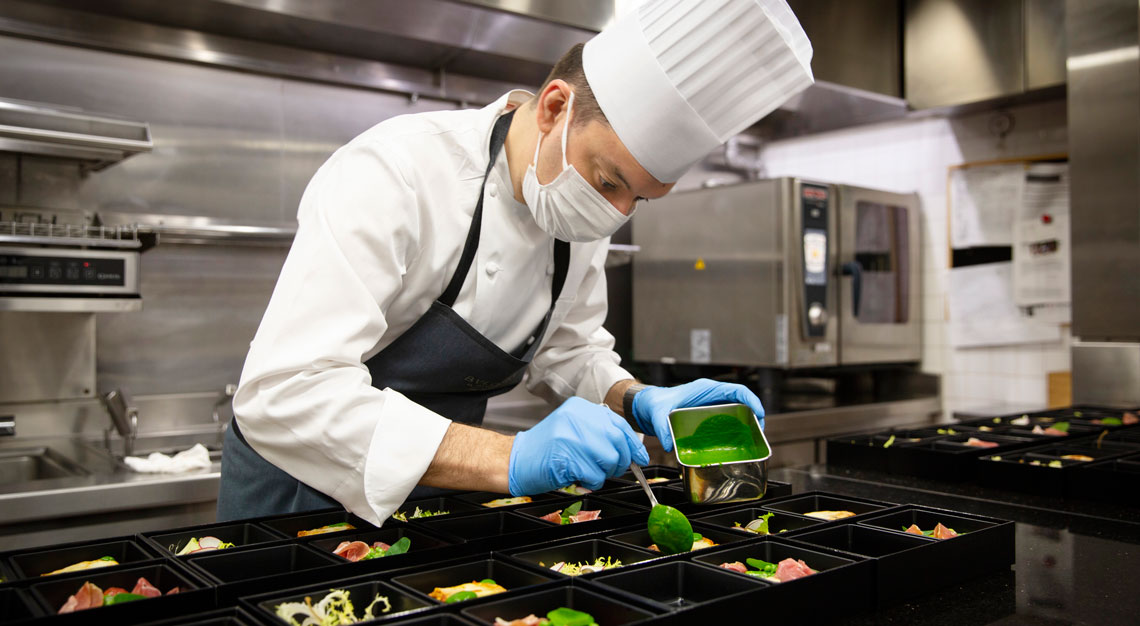 These, and other thoughtful ways of engaging various communities, showed how Bvlgari gave its clientele that feeling of unity, solidarity, and of being there for them.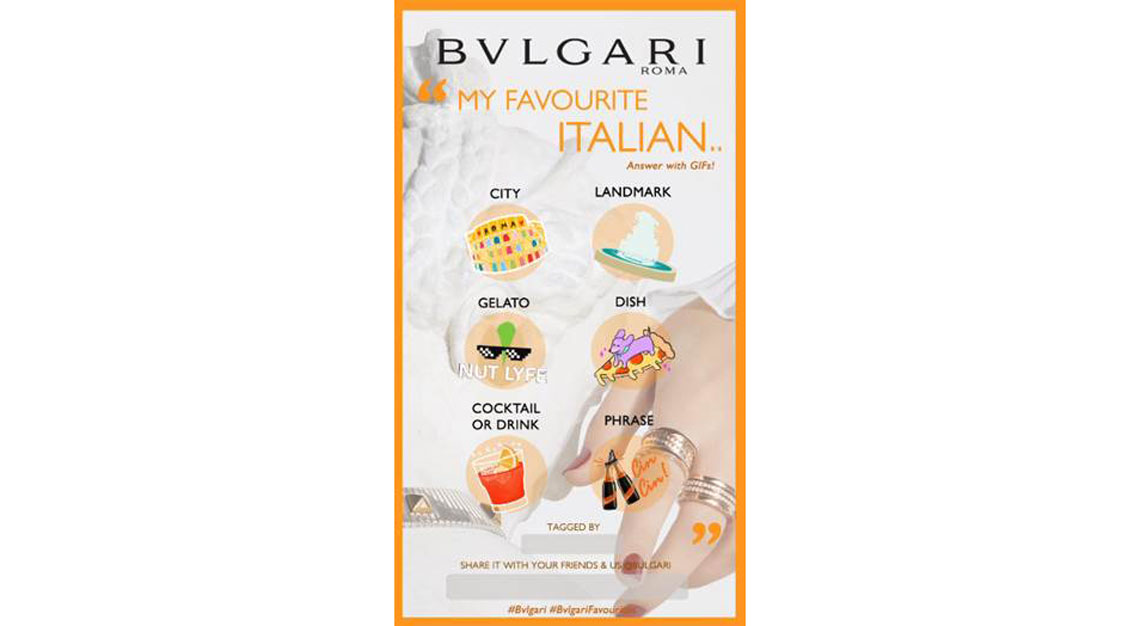 Even during tough times, when entire countries are on lockdown mode or circuit breaker phase, everyone is a part of the Bvlgari family. And perhaps that's what it truly means to be in luxury. CEO Jean-Christophe Babin tells us more.
How has COVID-19 impacted the luxury world at large?
COVID-19 has had effects throughout the economic world in general. In the past, we have had many cases of viruses that have put entire countries to the test, never as now we have had to face a pandemic that has swept almost the entire terrestrial globe by requiring the closure of factories, shops, offices and common places.
If I have to think about the world of luxury today, however, I proudly say that it has never stopped. Apart from the first moment when it was necessary to cushion the problem, many companies have understood the emergency and have converted whole productions like us to give support to the people who are currently fighting on the front lines in hospitals.
Fashion brands that produce clothes and gowns to protect doctors and nurses and those who, like us, have decided to reconvert the production of disinfectant gel fragrances. The know-how and the production chain at the service of those in difficulty.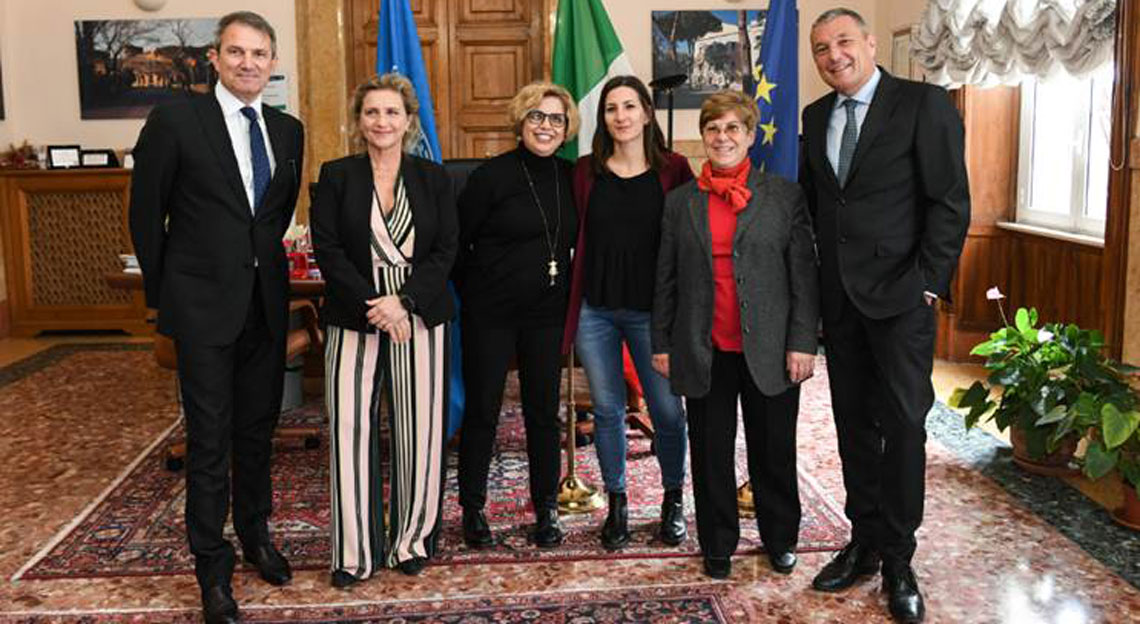 When did Bvlgari realise the need to be proactive?
Luxury does its part, it does not stop and in addition reinventing its strategies for the medium and long term and giving concrete support to the fight against COVID-19. Bvlgari has been active right away in this regard. In the beginning just to help our Chinese friends from the first case report in January.
In those days, the team of researchers from the Spallanzani Hospital in Rome had announced the isolation of the virus and our desire was to be able to give immediate support.
In less than 20 days, we managed to buy and donate a very high definition 3D microscope that is helping them speed up the search for the vaccine. The open dialogue with this team has allowed us to know that disinfectant gel is one of the missing and necessary products in Italian hospitals.
What happened next?
We asked our historic partner of ICR fragrances for help us on this ambitious project. We stabilised the formula and converted production in less than a month. Today we can produce 12,000 pieces a day of hand cleansing gel with sanitiser then distributed by local authorities both in Italy and in Switzerland.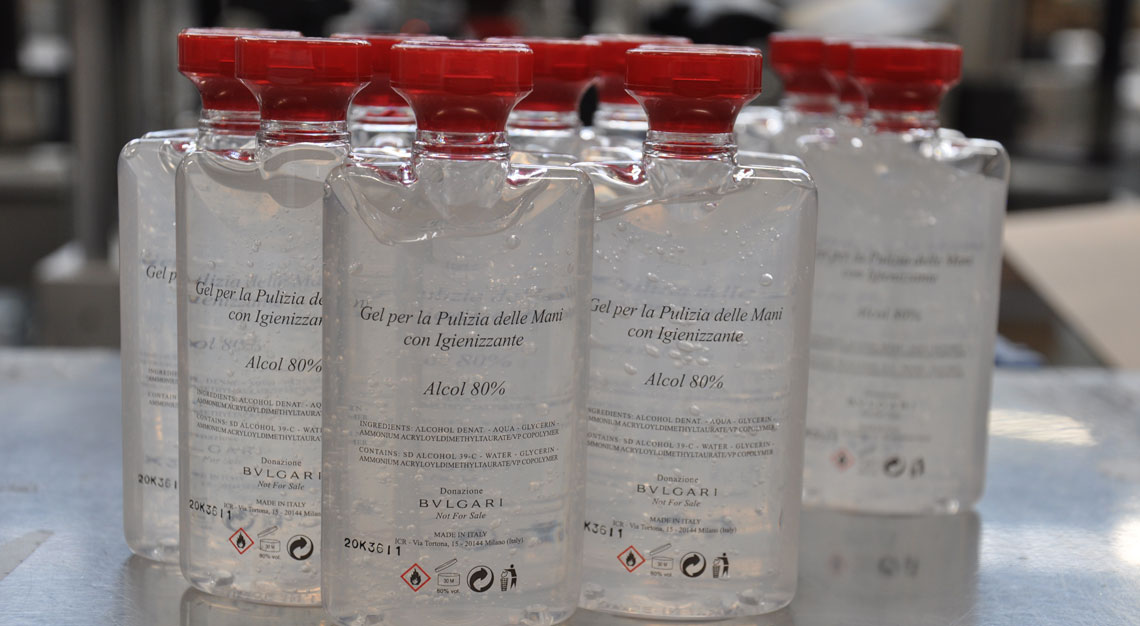 How do you plan to weather the storm in the best possible way?
By evaluating step by step and trying to maximise where possible. Close when necessary and reopen gradually as soon as the critical phase is over. We certainly don't have to stop. We must continue our daily work even if from home in the most efficient way possible and focus on the strategies to be implemented every time we can start again.
About the offices, we immediately secured our employees who were able to continue their activities through the smart working mode. A way of working already adopted by Bvlgari for one day a week and now extended to the whole week. A different but extremely efficient way of working. Nobody had to compromise their plans, able to confirm meetings and planning the daily work.
I have been lucky enough to stay in Switzerland where there are fewer restrictions than Italy and I manage the company without problems.
How should luxury companies forge ahead without seeming insensitive?
At this moment, luxury is transformed and intelligent hands put themselves at the service of those who bravely and relentlessly fight in the front line. Then there will be the moment when luxury will do its part to restart the economy. We have already had the opportunity in the past to see how luxury and fashion have been an important engine of recovery because numbers and business can also be supported by a boost of good humour dictated by beauty, lightness, creativity.
China's position as a core market driver has impacted numerous businesses and industries. How has it impacted yours?
The halt was immediate and took the whole world by surprise, but what we are seeing with enthusiasm today is China's ability to get up. Since the reopening of the stores we have immediately tested an incredible desire to return to life while keeping all the restrictions and attention for personal safety active. Observing our Chinese friends is important and comforting because they are giving us guidelines, from the beginning to overcome this terrible crisis.
Could e-commerce offer much help?
E-commerce is an important aspect of the business, but obviously it cannot reach the desired numbers. It is certainly a fundamental tool in many sectors such as fashion, more difficult in the world of luxury.
A Bvlgari customer could easily buy a fragrance rather than an entry-priced jewel or the silver collection dedicated to the Save the Children partnership, but with difficulty, a jewel with precious stones or a watch with a complicated mechanism. These are cases where physical contact, suggestion and explanation of the product are fundamental.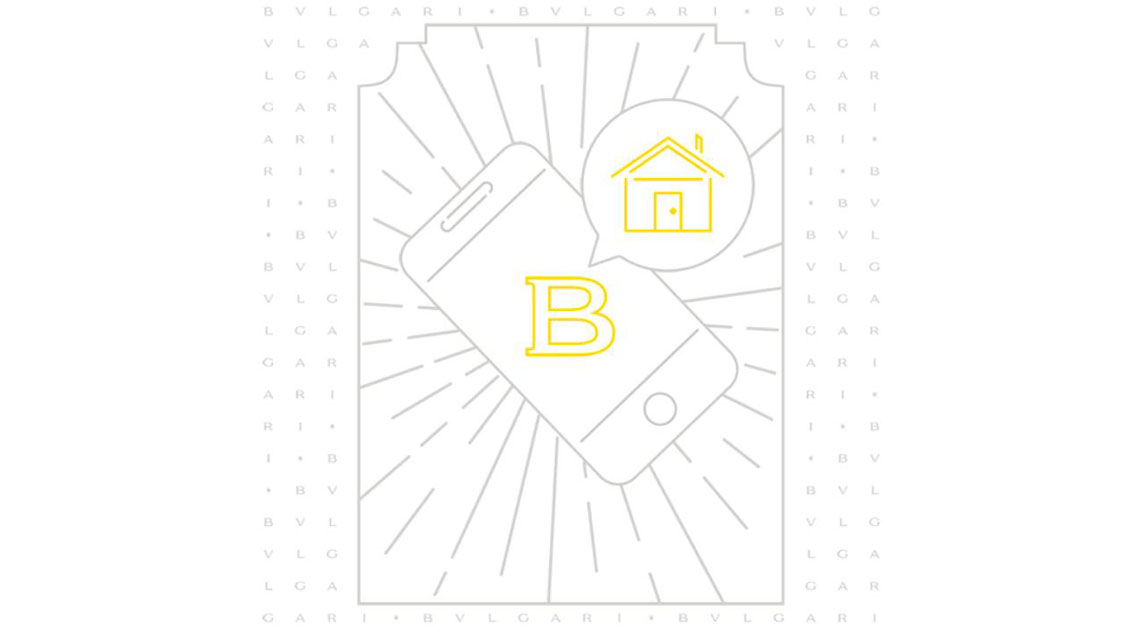 What will you focus on in terms of marketing and storytelling for the rest of 2020?
We will pursue an already started road that immerses the world of luxury in that of sustainability. Values already dear to Bvlgari that will have to be even more part of everyday life and work. Because what will change or be amplified in the customer is precisely the approach to the world of luxury and its product. Transparency, sharing of craftsmanship phases, details on raw materials will all be important aspects to communicate in a very human way.