Drawing inspiration from ancient Japanese traditions, Floraïku presents an olfactory experience unlike any other
When's the last time you bought a bottle of perfume? Did you stop by Duty Free, spritzed a couple of scents on your wrist, and ended up reverting to that familiar bottle you've been using for the past 10 years? Turns out that we've been shopping for fragrances all wrong, at least according to the experts behind Floraïku.
The Japanese-inspired boutique fragrance brand was established in 2017 by Clara and John Malloy, the same folks who brought to us the cultish, ultra-luxe Memo Paris. Floraïku is a play on the words "floral" and "haiku", and alchemises several art forms prevalent in Japan, namely poetry, service, ceremony, and lastly, that of mixing fragrances.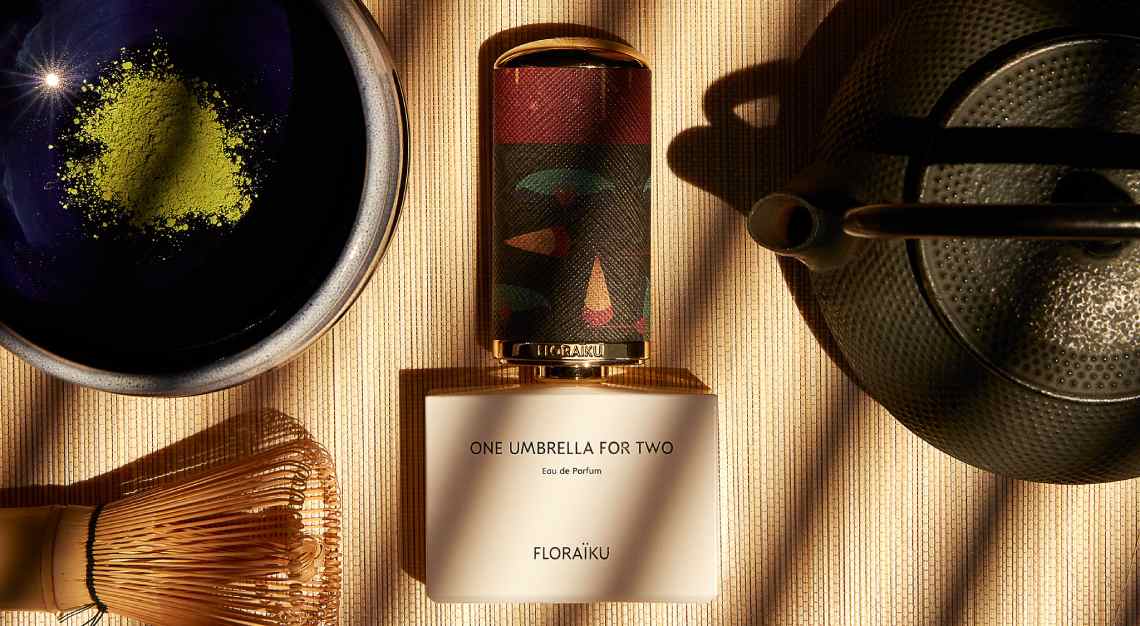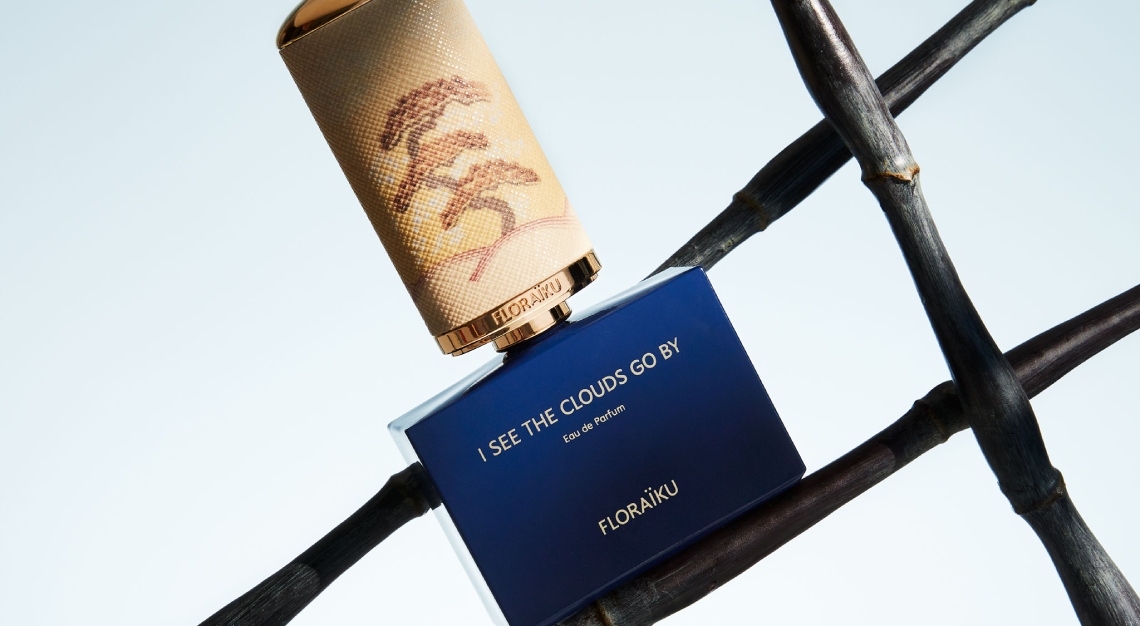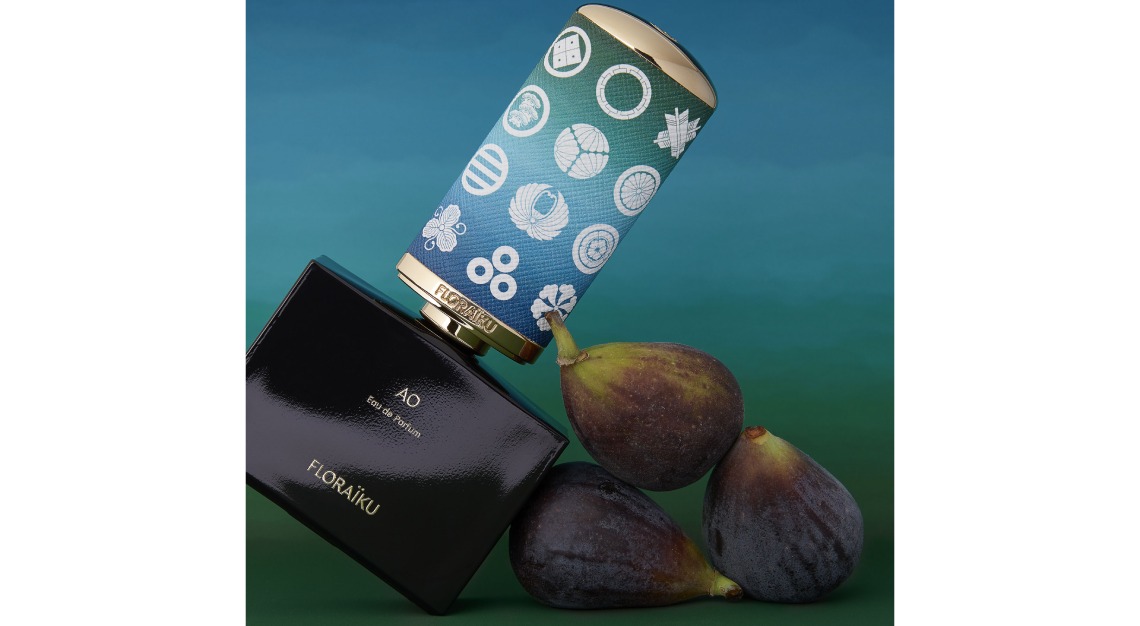 Purchasing a fragrance from Floraïku is not as simple as stepping into Escentials and spritzing whichever bottle catches your fancy – which they undoubtedly will, as each bottle comes topped with a cap that's been specially designed and illustrated to embody the fragrance within. No – you're encouraged to visit at leisure and immerse yourself in the Floraïku experience.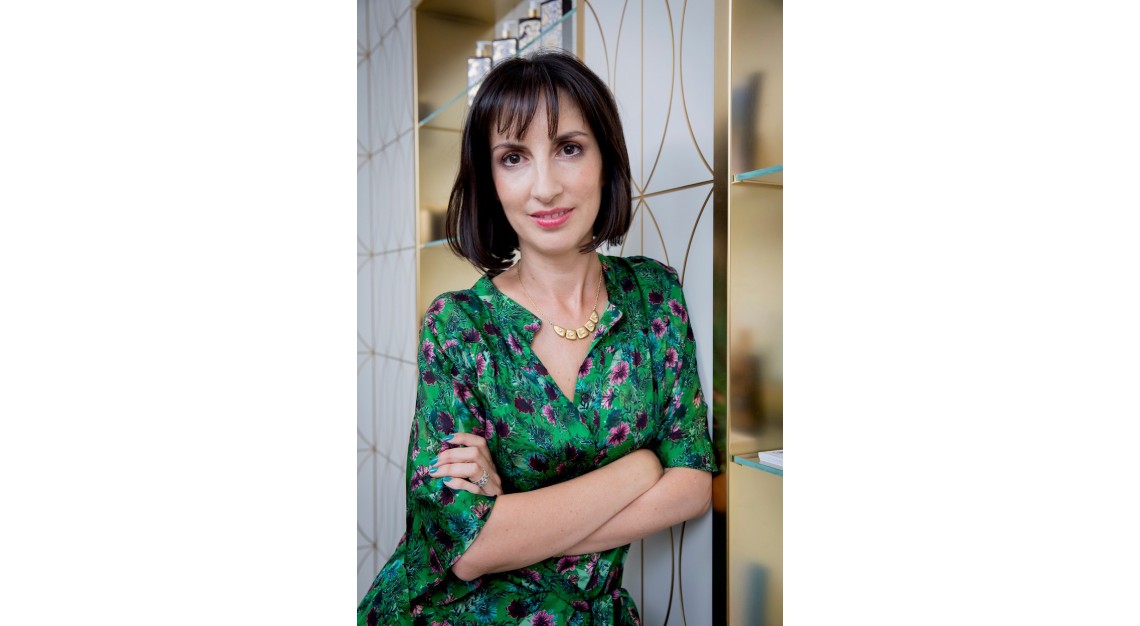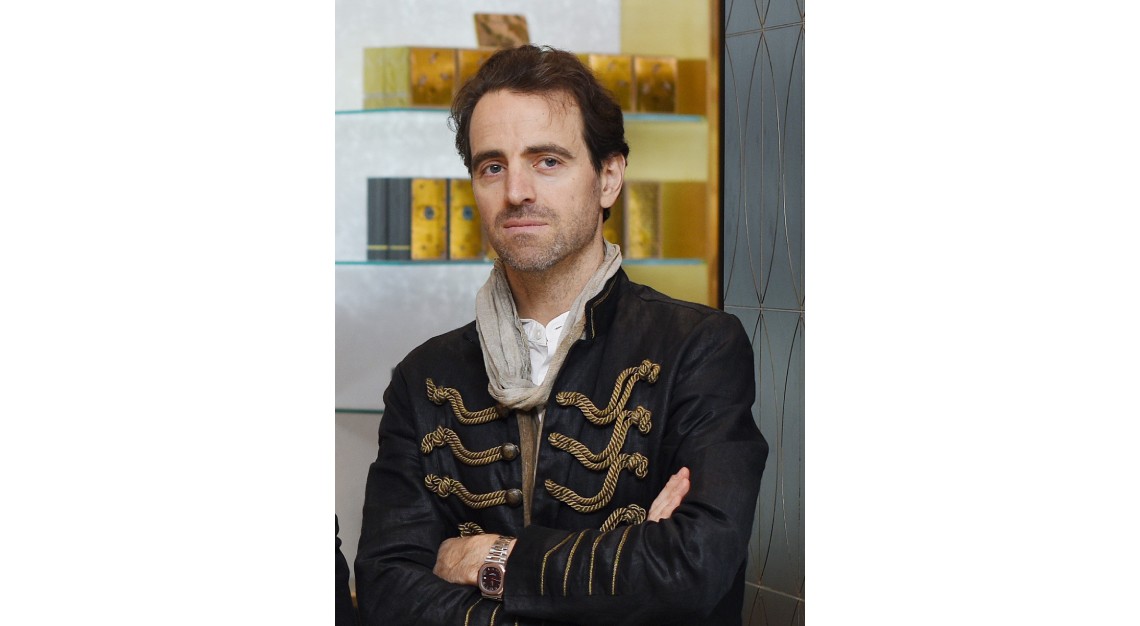 It is reminiscent of Japanese tea ceremony: you first start by sitting at the dedicated counter where the perfumes are laid out in front of you. You might be tempted to pick up some bottles and start sniffing, but do curb those urges. Once you've been offered a cup of tea, the experience starts with an explanation about the brand's three different collections: Enigmatic Flowers, Secret Teas and Spices, and Forbidden Incense, all inspired by Japanese rituals, namely ikebana (flower arranging), o cha (tea) and kodo (incense) respectively. As their names suggest, the collections are respectively based on floral notes, tea and spices, and wood.
You'll be invited to take a whiff of each fragrance, and each ceremonial sniff is accompanied by a haiku (short poem) that encapsulates the essence of the scent.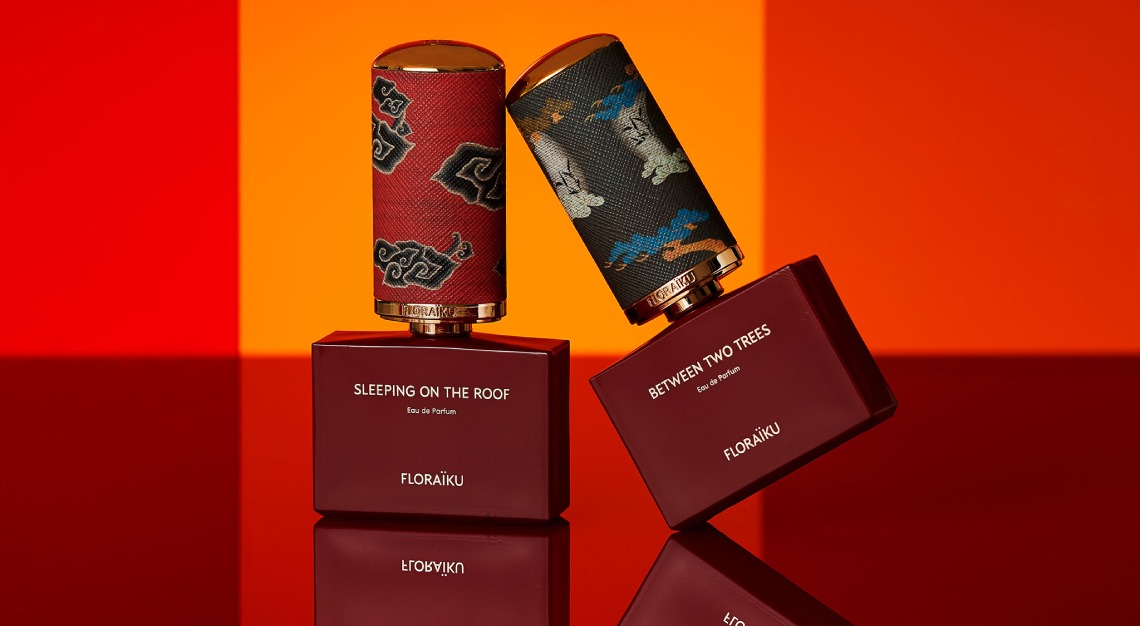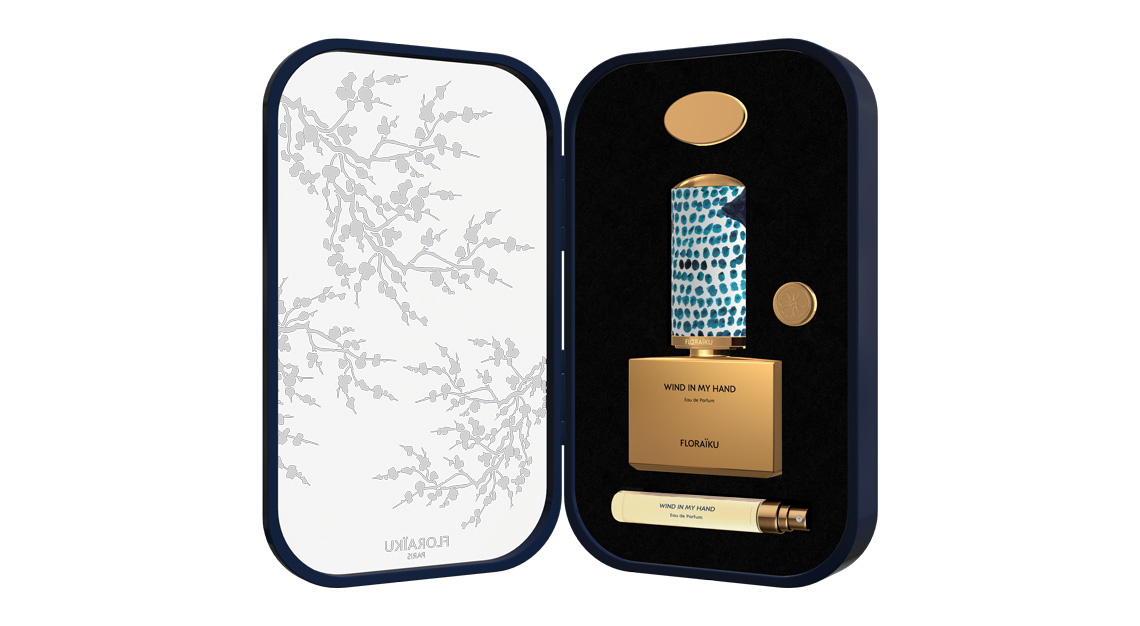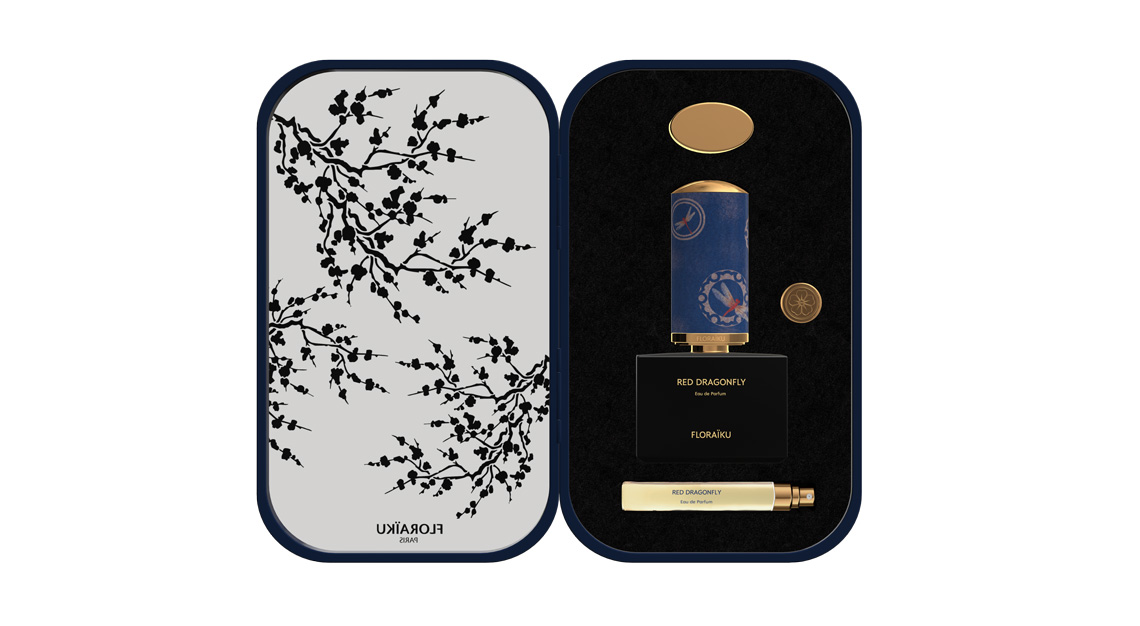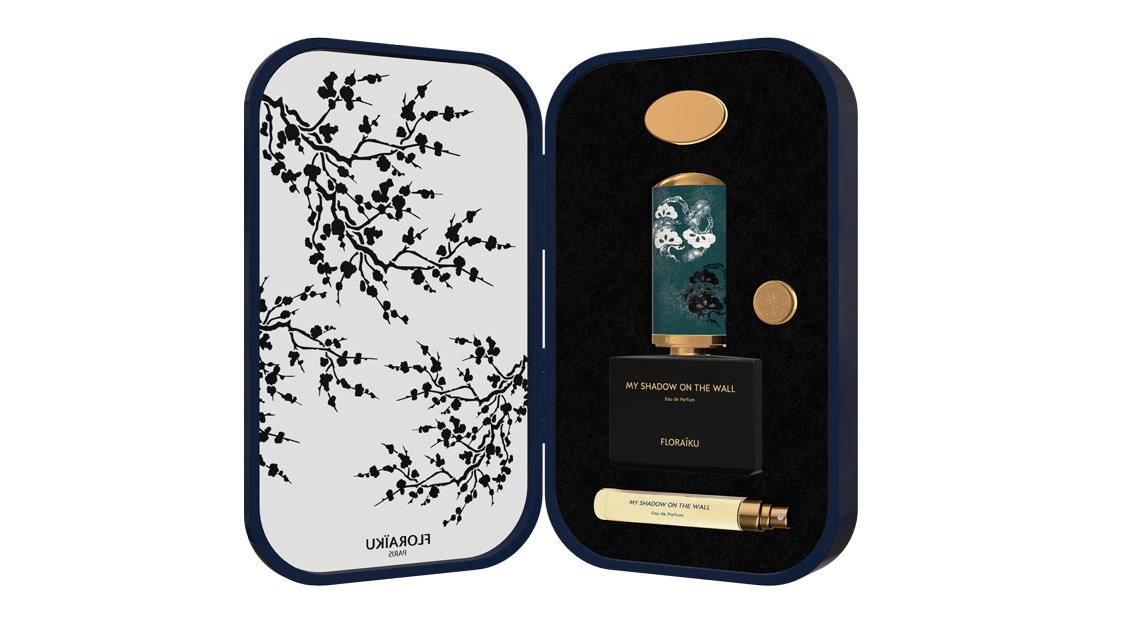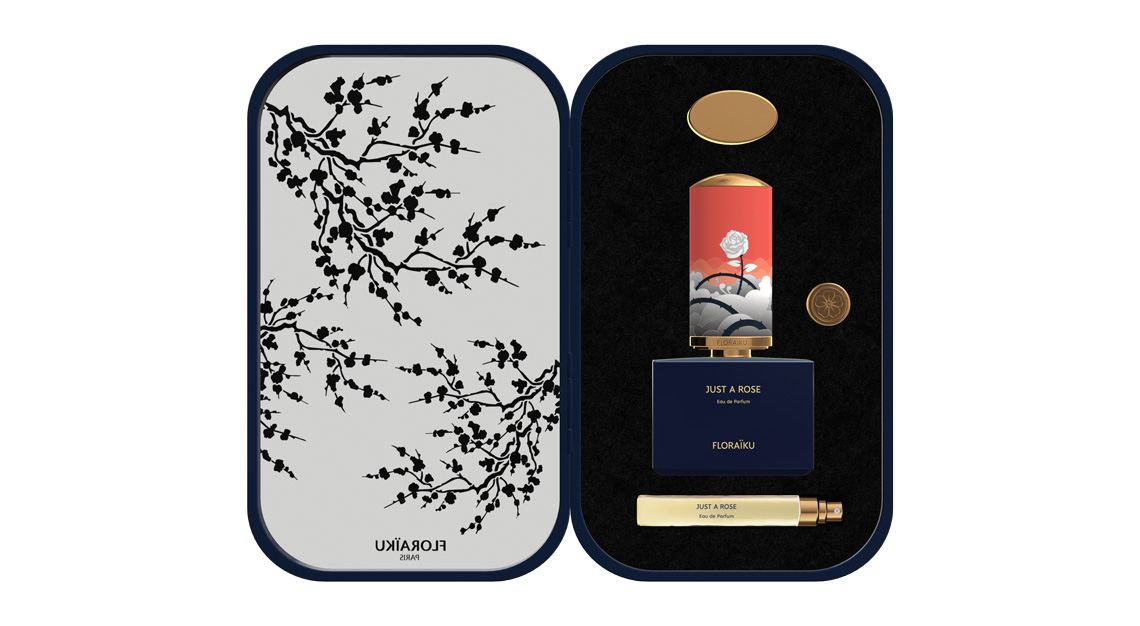 The starting point for each fragrance is this haiku dreamt up by Clara, who then works with three in-house noses (from Memo Paris) to formulate the notes. The scents tend to be androgynous, and wearers are encouraged to use the 'shadows' to layer the scents. An element unique to Floraïku, the concept of shadowing pays homage to the Japanese culture of theatre and poetry, and allows the wearer to alter the mood of the scent by adding an additional note. The light shadow, Sleeping on the Roof, is an invigorating layer that works well for the day, while Between Two Trees hits heavy on the nose, a powerful blend of grapefruit oil, mate absolute and vetiver oil.
The experience continues when you open the package at home: it's packed like a Japanese bento box, complete with a 10ml refill bottle that can also be used as a travel companion. Simply uncap the bottle, and the cap doubles as a purse spray. Genius.