Paparazzi-proof and the ultimate nature-filled getaway, private islands allow you to vacation on your own terms
A private home sometimes just doesn't cut it. The solution? A private island, of course. Whether you want to build a luxury eco-resort or a multi-generational family compound, private islands allow you to tap into your creativity. Billionaires such as Richard Branson and Larry Ellison have transformed their private islands into ultra-luxury getaways, while celebs such as Johnny Depp and Tyler Perry have their Bahamian paradises for personal use and for ultimate seclusion. Luckily, there are many places around the world that offer these chunks of land for sale, in the Caribbean, Greece, South America, Canada, the USA and beyond. Private islands come in all shapes and sizes and can cost anywhere from US$200,000 to US$200 million, depending on what you're looking for. However, buying an island and building on it is a major investment of both time and money, so it's important to find the right one that's worth waiting for. Read on for seven private islands for sale around the world.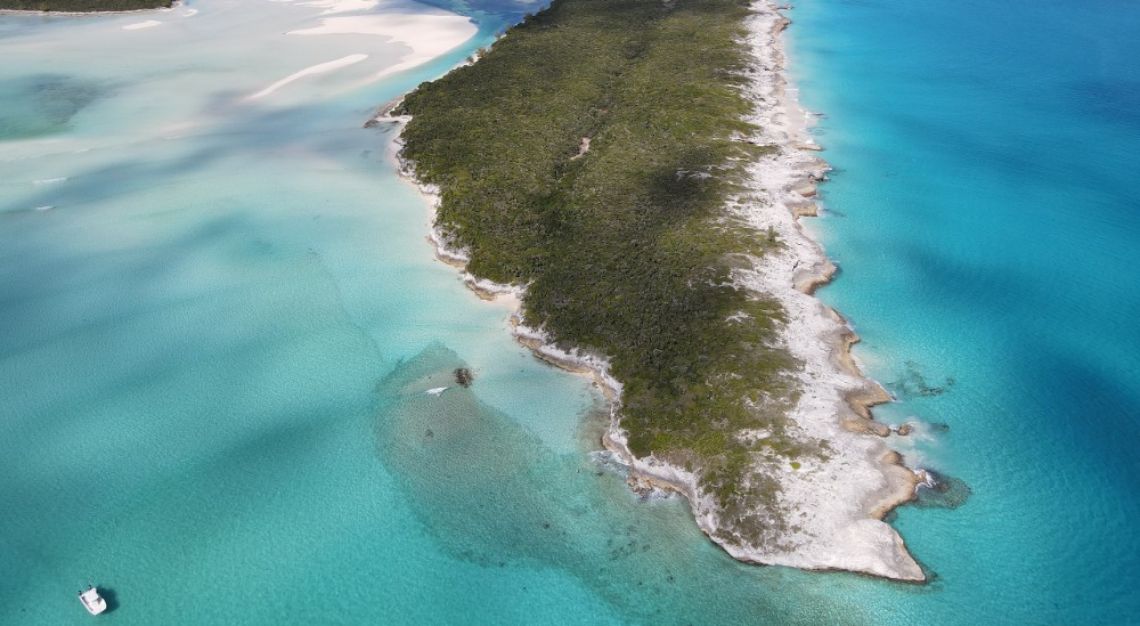 Haines Cay, Bahamas
With more than 700 coral islands and 2,400 cays, the Bahamas is a treasure trove of unspoiled discovery and beauty. And now you can own a little slice of this turquoise-blue paradise. Haines Cay, listed for US$37.9 million, has 121 hectares of undeveloped land, filled with white, powdery beaches, creeks, mangroves, and bluffs. Included in the sale is a developer's package on Great Harbour Cay, just 183 metres across a creek.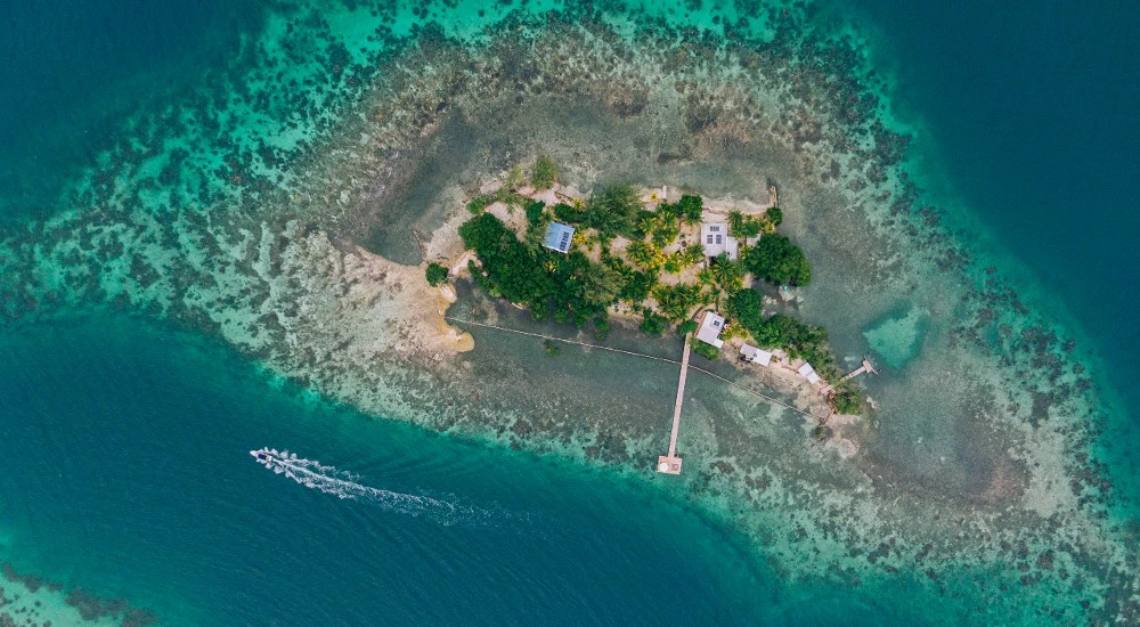 Coral Caye, Belize
Belize is an unbridled paradise for adventure and nature lovers, home to jungles, rainforests, and the world's second-largest barrier reef system in the world. For those seeking a secluded getaway, 1 Coral Caye is a tiny 0.8-hectare private island only accessible by boat and just 12.8 km off the coast of Placencia. Prior to its listing for US$2.195 million, it was leased to filmmaker Francis Ford Coppola. There are two cottages, a great house for entertaining, and self-sufficient solar power and water services.
Isla Garrao, Chile
Isla Garrao is one of 40 islands in Las Guaitecas archipelago, totaling seven hectares of undeveloped land. It has dense forest, beaches, and floristic diversity and habitats. There are even edible fruits, such as raspberries, blackberries, maquis, and endemic trees and flowers. The chain of isles was discovered and inhabited 8,000 years ago by the Chonos, who were nomadic canoeists. For US$6 million, this island can serve as conservation land or a private home.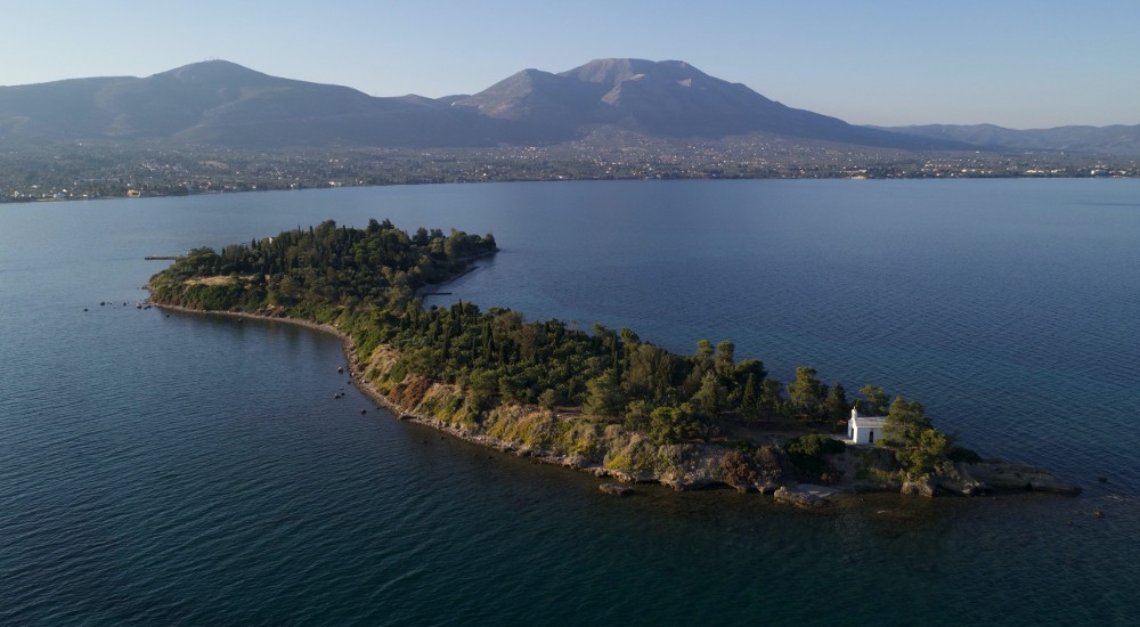 Eretria, Greece
It's not the Cyclades, but the island Ethereal, just off the coast of Eretria in mainland Greece, was once a coveted vacation spot for the Beatles, the Greek royal family, and other celebrities. The 4.9-hectare island, listed for just over US$8 million, has two traditional Greek homes, a church, a boathouse, docks, and roads for the future owner to leave as is or add onto. The buildings were constructed in the 1960s, as well as the chapel, whose walls were painted by a famous Greek artist. The property also has ancient olive trees, wildflowers, pistachios, cypress trees, pomegranate, apricots, and peaches. It's also a quick helicopter ride from Athens.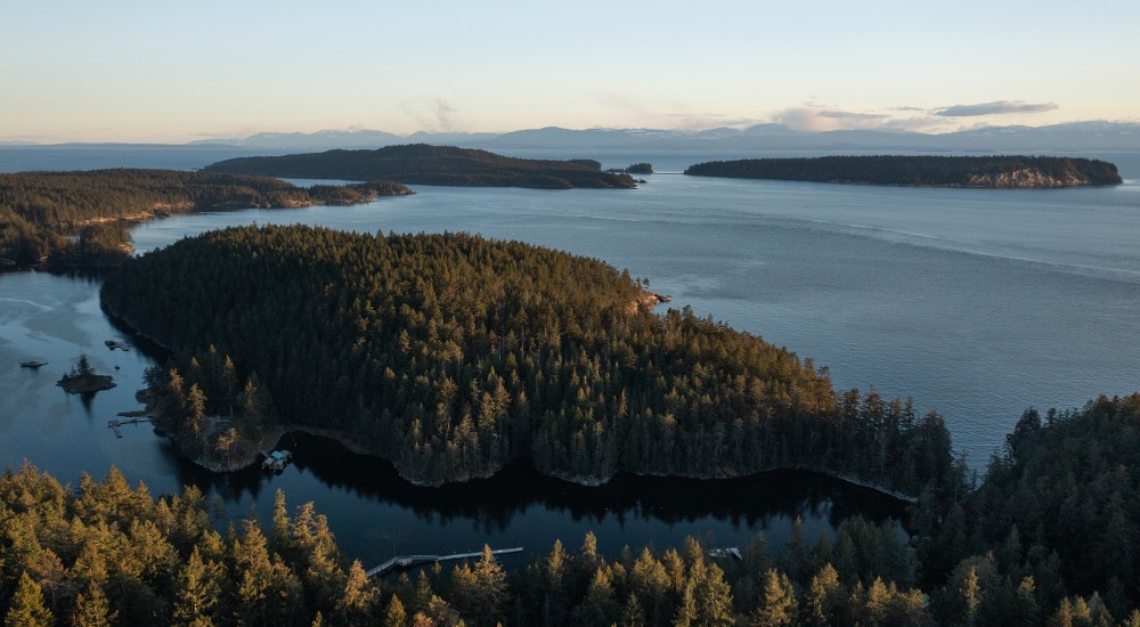 British Columbia, Canada
For the first time in over 60 years, Turnagain Island in British Columbia, Canada, is on the market and listed for just under US$11 million. It has 38 hectares of forest, coastline, and native wildlife, with picturesque Pacific Ocean sunsets and seemingly endless untouched nature. The property also has two contemporary custom-built homes, a 30-metre dock, garages, and moss-lined, single-track roads that lead to the island's many viewpoints and hidden coves. There's plenty of room to add sports courts, a helipad or a floatplane, or more structures to create your own epic family compound.
Palm Beach, Florida
One of the world's most expensive properties and the only private island in Palm Beach can be yours for a cool US$218 million. 10 Tarpon Isle is a one-of-a-kind legacy estate that connects to the mainland via a private bridge. Developed by Todd Michael Glaser, this 0.9-hectare manmade private island contains one massive home and every amenity under the sun, so you never have to leave your slice of paradise. The 2,659-square-metre home has 11 bedrooms; a full spa with a hair salon, a massage room, a steam room, and a sauna; a library; a movie lounge; a bar; and a home gym. There's also a lit clay tennis court, a massive waterfront pool, a lawn space, a dock, and 360-degree panoramic views of Palm Beach and the water.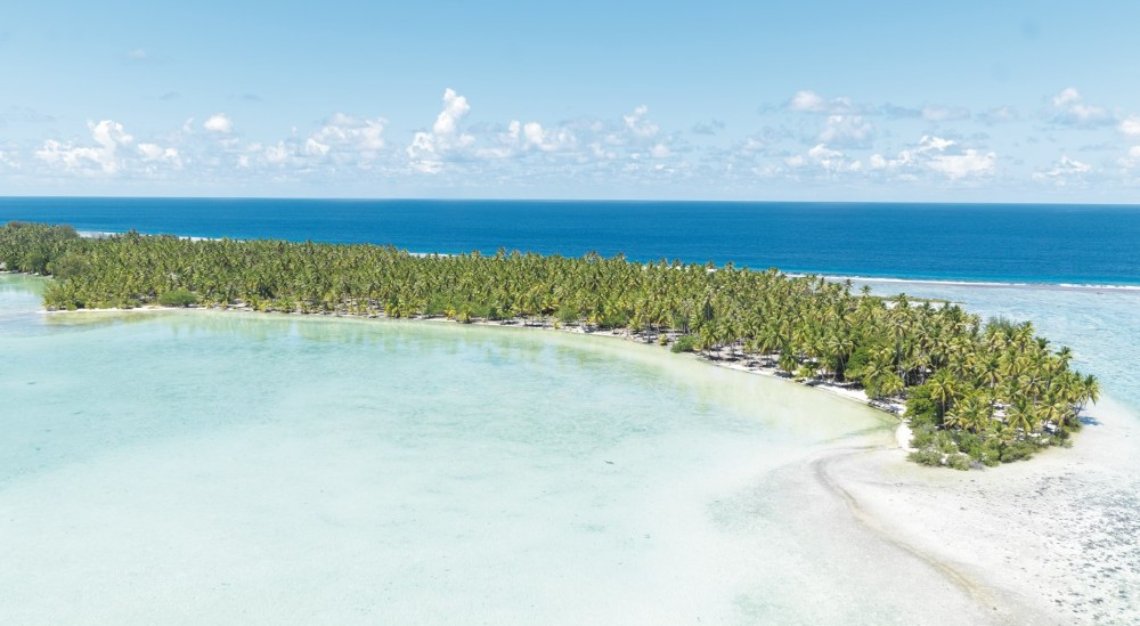 Motu Rauoro, French Polynesia
Motu Rauoro in French Polynesia is the picture-perfect image of a private island, filled with towering coconut palms, lagoons, shallow turquoise water, and white-sand beaches. Listed for US$14.1 million, Motu Rauoro is located in Tahaa's coral reef, an island within the Leeward Islands, and is easily accessible via shuttle boat between Tahaa and Raiatea. It's ideal for an eco-resort or a private family compound, and it benefits from more than 1,005 metres of beaches facing Bora Bora, the open Pacific Ocean, and the hoa.
This article was first published on Robb Report USA