The pandemic has lured yacht owners to the seas, as many well-designed vessels rival land-based residences when considering livability, design and safety
When COVID-19 stay-at-home orders were implemented in March 2020, billionaire and Hollywood entertainment mogul David Geffen promptly boarded his superyacht Rising Sun to self-isolate in the Grenadines. Around the world, several yacht owners did the same to safely isolate with their families while surrounded by the ocean and fresh air.
As the pandemic raged on, the yacht industry uniquely saw several transactions to first-time yacht owners. "IYC had a record year in sales of large yachts, many of which were to first-time buyers in 2020," says Stefanos Makrymichalos, CEO of IYC, one of the leading yachting companies that organises sales and charters of superyachts worldwide. "This could be indicative that a wider clientele is seeing the benefits of owning a yacht in times such as these."
Yachts are known for their endless, and often extravagant amenities, but owners are enlisting designers to create spaces geared for more long-term stays; offices equipped with the best technology, as people continue to work from home; wellness spaces; and rooms that serve dual functions.
Mark Mantione, North American CEO of metrica, a global leader in luxury superyacht and residential interiors, says that owners are using their yachts more frequently.
"In a pandemic, a yacht is like an owned island," Mantione says. "Nowadays, larger yachts are equipped with everything you need to work and live on board. As a result, we have seen owners staying onboard for months, even supporting and doing research for COVID-19 scientists."
Mark Berryman, founder of the eponymous UK-based design firm, says his clients are spending more time than ever on board. "It's very logical; you can have all your crew, friends and family tested before they reach the yacht, knowing that when you get on board, you have really created your own floating bubble," he says.
For those moving more permanently to their yachts, comfort is key, but so is making sure you have everything, which is why multi-purpose rooms are becoming more popular, even on the largest superyachts. Clever layouts and functionality make multi-purpose rooms possible by strategically converting spaces, like transforming an office to a guest cabin or a dining room to a cinema.
"We've seen more of a focus on wellness and spa areas," Mantione says. "Today, yachts are outfitted with the latest technologies, like cryotherapy, as well as more toys. In addition, we are seeing a rising number of supporting vessels for superyachts to carry more technical equipment and supportive tooling for the journey."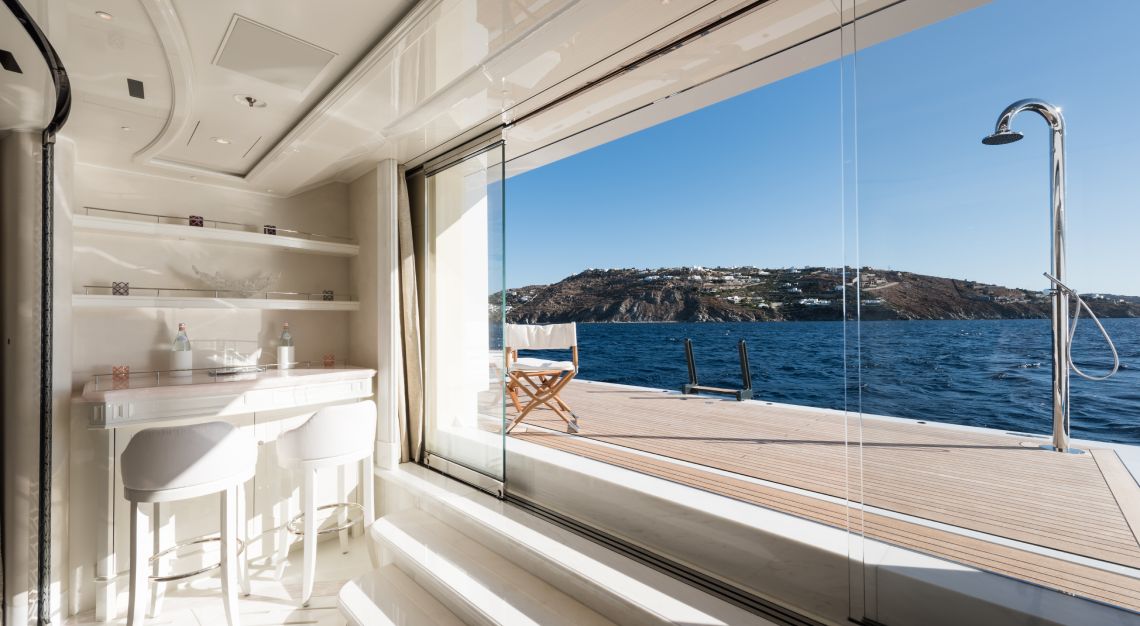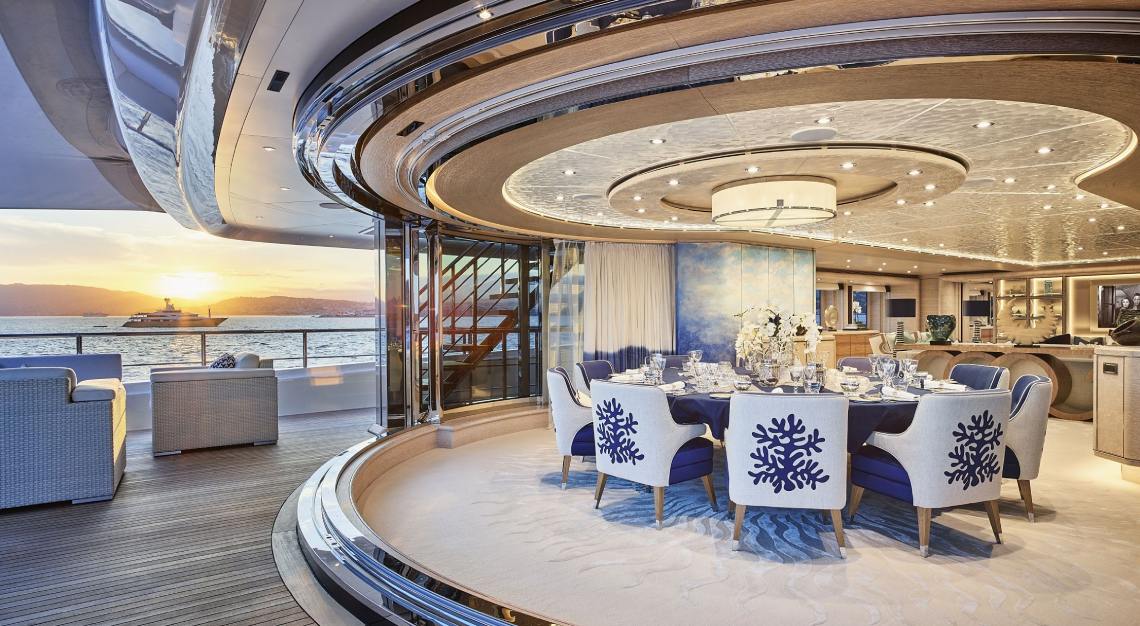 The wellness aspect isn't confined to a spa or gym facility. Berryman creates relaxing spaces in neutral colour palettes with plenty of greenery. "Our clients spend a lot of time working and building up their businesses. When they get the chance to escape to their yachts, we would like to experience that on board, one which oozes calmness and relaxation," says Berryman, whose style is contemporary with hints of Asian detailing. "We also try to incorporate plants into our interiors wherever possible. The introduction of plants to improve indoor air points to positive outcomes."
Mantione also says several yacht owners want to match the perfect detailing, precision and craftsmanship they have within their homes and luxury sports cars to their yachts.
"Metrica was involved in a project in which the owner requested to have his fabric and leather outfit exactly in the same scheme as his very fast Italian car," says Kai Dittmar, global CEO of metrica. "We aligned with the car manufacturer, the design team and the company doing the upholstery and stitching work to ensure that stitching materials and technology, as well as dimensions, and even the diameter of the yarn, was exactly the same as in his car."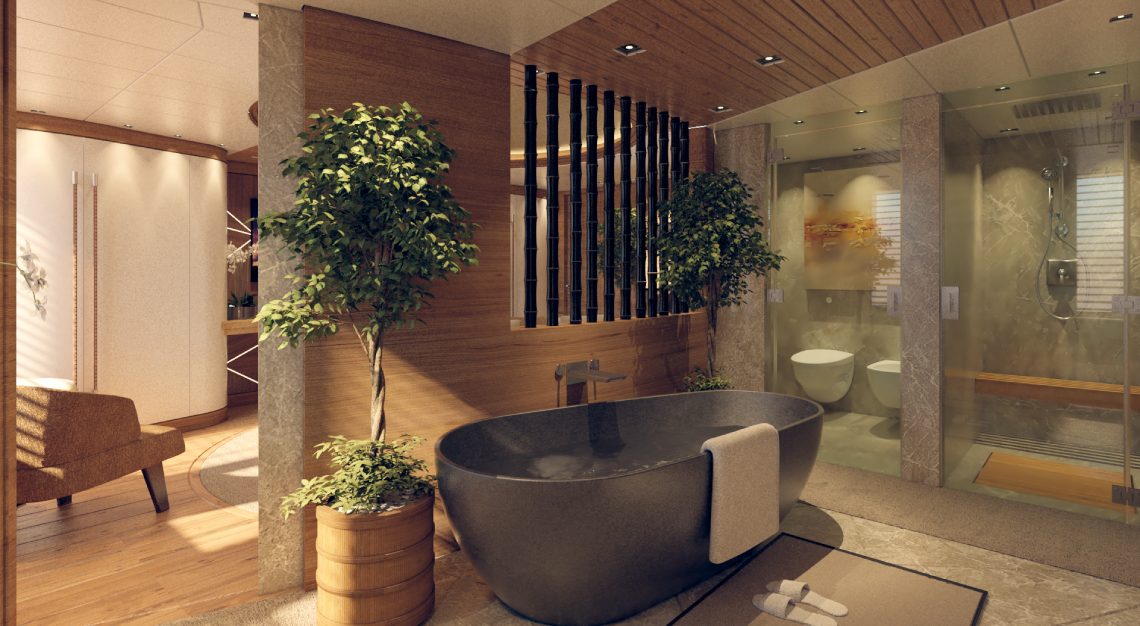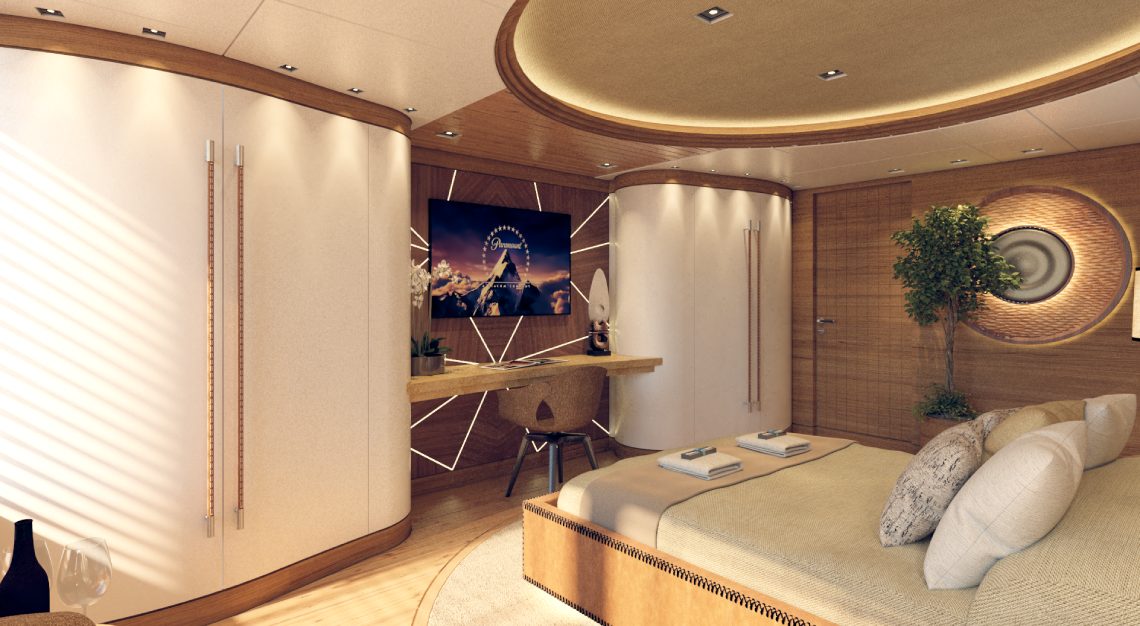 The range of design features is endless and, of course, comes down to owners' preferences. Some of metrica's projects emulate a Zen beach house, while some might have King Louis XIII style.
"Most of our clients stick to their style and carry this through to their home, car, plane or yacht," Mantione says. "For example, if you fell in love with Fendi's European style of design, then you might create a superyacht similar to the interior of your house in one of Europe's major cities."
California-based design firm McCarter Design also helps clients create their ideal luxury residences on land and at sea. Founder and designer Joseph McCarter helps his client base install or expand their spaces on board, including gyms, offices and closets.
"Before I take on a project, I review their closets at home, automobiles and luggage to give me a better idea of what they expect out of use for their yachts," McCarter says. "I'll even look at the shoes that they wear. That always tells me what colours they like and what type of materials they prefer."
He recently created yacht interiors inspired by a Bentley, by looking at the car's leather and emulating the leather style and stitching to use throughout the vessel, which gave his client the feeling of home and comfort.
As the demographic of UHNW individuals, especially billionaires, is changing globally, Winch Design finds that a younger demographic also comes with a change in design vision, especially as it pertains to more futuristic technology.
"We are seeing a desire for more contemporary spaces, often open plan with huge expanses of glass that allows light to flood in, and for the natural landscape to become a backdrop for the interior itself," London-based Winch Design says. "They are wanting increased indoor to outdoor living capabilities that feature fully retractable glass walls. Commonly chosen are rougher textures and experimental finishes to reflect the natural world and complete the immersive sensation."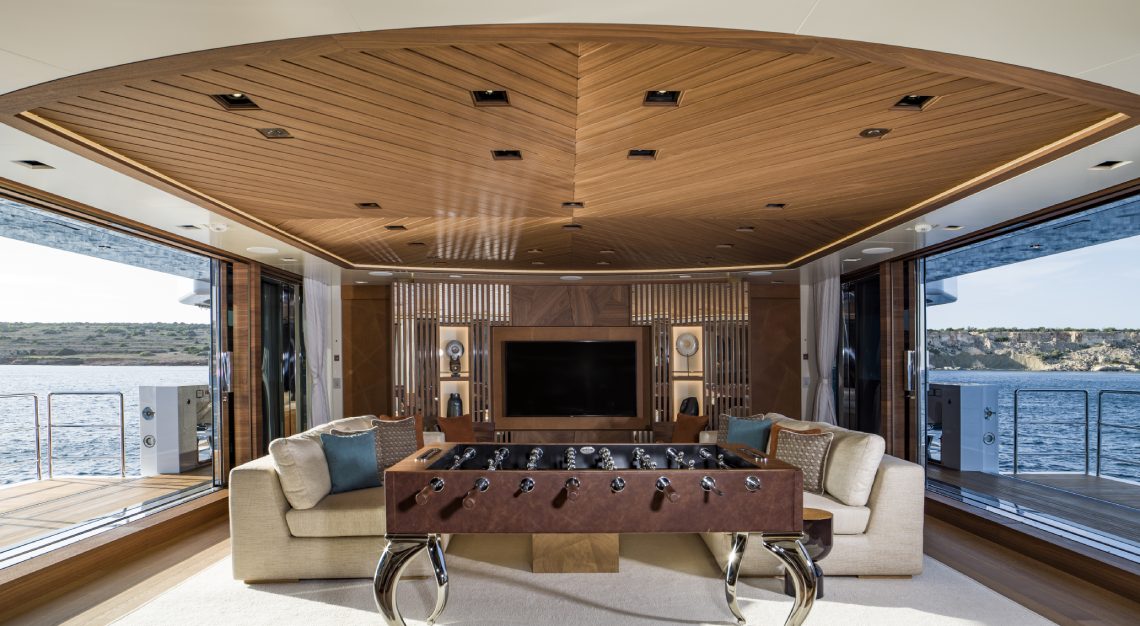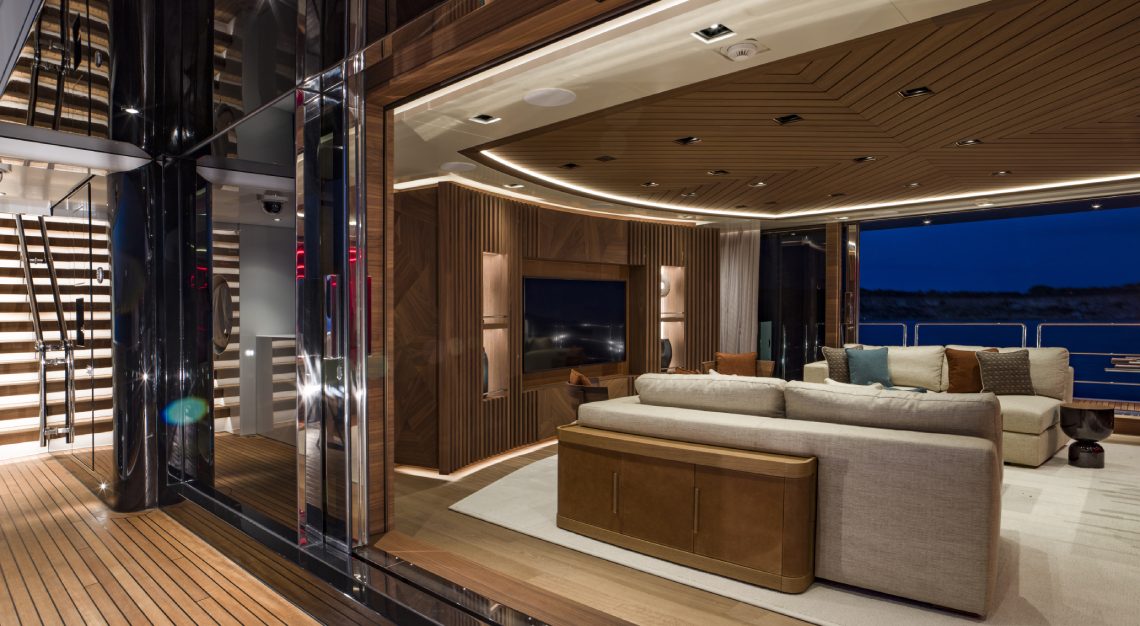 Winch Design's customers request more intelligent light settings to set various scenes and moods, as they would in their own homes. Like their residences, owners are also demanding more informal social spaces in lieu of formal, business-like entertaining rooms.
Proper technology also means owners are able to work from anywhere. Given yachts are equipped with proper WiFi and telecommunication, owners are able to take video meetings and their children are able to complete school virtually. Keeping a crew of 40 to 50 on larger yachts is also important, meaning owners are keen to provide solid WiFi for every single person on board.
The firm says explorer yachts are increasingly common and able to offer multiple experiences in one place. Explorer yachts have the capability to be at sea for up to nine months at a time and can adapt to the toughest of environments, whether you're exploring the Antarctic or Galápagos Islands. Explorer toys like submarines, fly-boards, and jet-skis are the most popular. XVenture is the latest explorer concept to come out of the design studio, in collaboration with Heesen shipyard.
"A yacht that is set up for activities will always be a good place to be," Berryman says. "Think: a good cinema and games room (not just for the kids); dining areas on different decks to break the normality, including areas for BBQ, teppanyaki and pizza ovens. We have even put clay pigeon traps housed on the mast of one yacht, and areas to practice your golf swing. Clients are beginning to realise that they can accommodate whatever they would have in their homes and activities close to their homes incorporated into their yachts."
At the end of the day, yacht owners simply want to enjoy the fruits of their labour and make their yachts as elegant and thoughtful as possible.
"Overall, clients are investing more money now than ever before into their homes, yachts, and vacation homes," says Mantione. "This aligns with wanting to spend quality time with their loved ones and away from the masses."